Source:
Wikipedia User Averette
|
CC BY 3.0
Every city has safe neighborhoods and dangerous neighborhhods. We believe you should know which neighborhoods in Miami are the safest before you move.
Every year, more than 30 million Americans move. Sometimes, its for a job, other times its to escape the big city. But no matter where you move, you want a neighborhood thats family friendly, clean, and most importantly, safe.
Weve analyzed the FBI crime reports data on violent and property crimes for every single neighborhood in Miami. Then, we calculated your chances of being the victim of a crime in each one.
What Miami neighborhoods can you leave your doors unlocked at night? Heres the list.
The Safest Neighborhoods In Miami For 2023
Which neighborhood is the safest in Miami in 2023? That would be Coral Way. Thats according to the most recent FBI crime data, which takes into account everything from thefts and robberies to assaults and murders.
If you dont see a neighborhood youre looking for in our top , scroll down to the bottom, where we have all Miami neighborhoods listed in order from safest to most dangerous.
For more Florida reading, check out:
---
Table Of Contents: Top 5 | Methodology | Summary | Table
---
The 5 Safest Neighborhoods To Live In Miami For 2023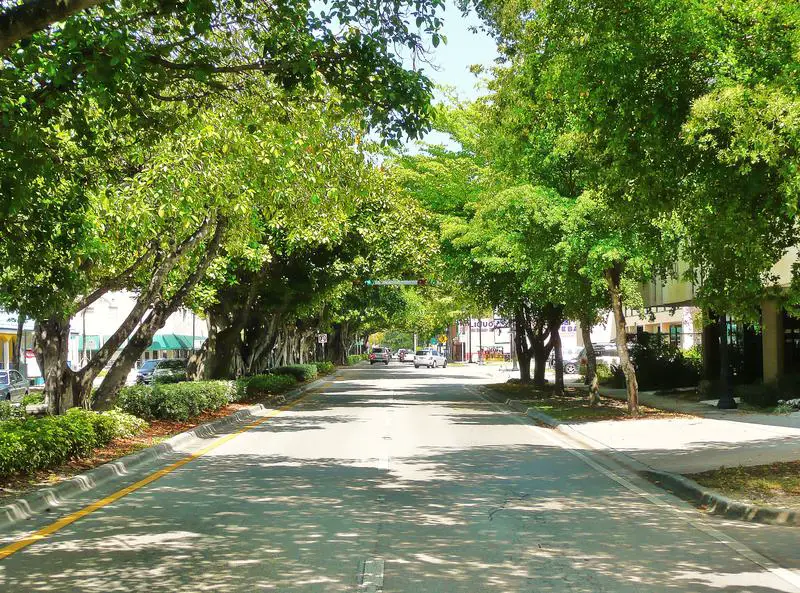 Source:
Wikipedia User
|
CC BY 3.0
Population: 42,946
Violent Crimes Per 100k: 173
Property Crime Per 100k: 1,404
More on Coral Way: Data | Real Estate
Population: 112
Violent Crimes Per 100k: 222
Property Crime Per 100k: 1,100
More on Islands: Data | Real Estate
Population: 59,848
Violent Crimes Per 100k: 210
Property Crime Per 100k: 1,467
More on Flagami: Data | Real Estate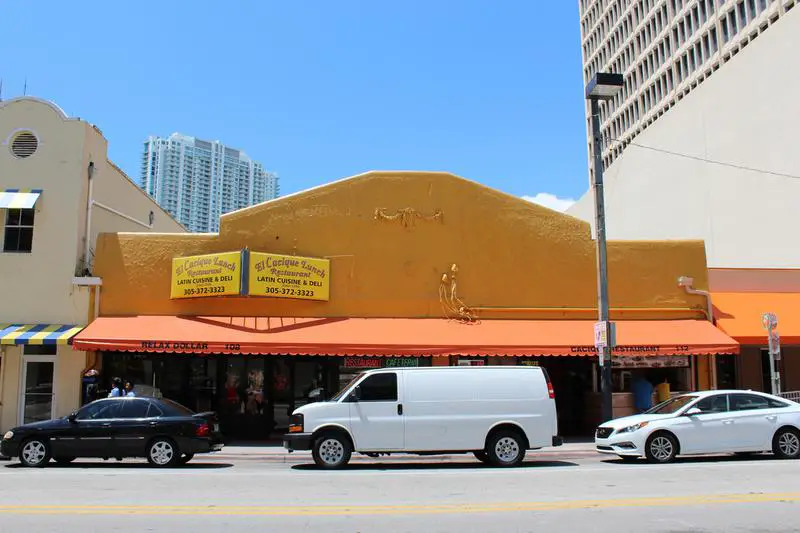 Source:
Flickr User Phillip Pessar
|
CC BY 2.0
Population: 49,734
Violent Crimes Per 100k: 250
Property Crime Per 100k: 1,603
More on West Flagler: Data | Real Estate
Population: 10,440
Violent Crimes Per 100k: 216
Property Crime Per 100k: 2,662
More on North Coconut Grove: Data | Real Estate
Methodology: How We Determined The Safest Miami Hoods In 2023
You can ask people which neighborhoods are the safest, or you can look at the unbiased raw data. We choose data.
Instead of relying on speculation and opinion, we used Saturday Night Science to analyze the numbers from the FBI's most recent crime report for every neighborhood in Miami.
To be more specific, we analyzed the FBI's Uniform Crime Report. We then ran an analysis to calculate each neighborhood's property and violent crimes per capita. We used the following criteria:
Total Crimes Per Capita
Violent Crimes Per Capita
Property Crimes Per Capita
We then ranked each neighborhood with scores from 1 to 14 in each category, where 1 was the safest.
Next, we averaged the rankings for each neighborhood to create a safe neighborhood index.
Finally, we crowned the neighborhood with the lowest safest neighborhood index the "Safest City Neighborhood In Miami." We're lookin' at you, Coral Way.
We updated this article for 2023. This is our fourth time ranking the safest neighborhoods in Miami.
Skip to the end to see the list of all the neighborhoods in the city, from safest to most expensive.

Summary: The Safest Places In Miami
Looking at the data, you can tell that Coral Way is as safe as they come, according to science and data.
But as most Florida residents would agree, almost every place here has its safe and not safe parts. So make sure you're informed ahead of time.
For more Florida reading, check out:
Detailed List Of The Safest Neighborhoods To Live In Miami For 2023
| Rank | Neighborhood | Crime Per 100K |
| --- | --- | --- |
| 1 | Coral Way | 1,577 |
| 2 | Islands | 1,322 |
| 3 | Flagami | 1,677 |
| 4 | West Flagler | 1,853 |
| 5 | North Coconut Grove | 2,878 |
| 6 | South Coconut Grove | 2,471 |
| 7 | Little Havana | 2,981 |
| 8 | Allapattah | 4,327 |
| 9 | Little Haiti | 4,500 |
| 10 | Upper Eastside | 6,245 |
| 11 | Wynwood | 7,268 |
| 12 | Model City | 6,491 |
| 13 | Downtown | 7,758 |
| 14 | Overtown | 13,053 |