The 10 Safest Cities In Florida For 2020
We used data and science to determine the places in Florida where everyone sleeps safe and sound.

Editor's Note: This article has been update for 2020. This is our sixth time rankings the safest places to live in Florida.
Swipe left for slideshow. Article continues below.
Article Table Of Contents
(Skip to section)
Don't let a couple of shark bites and extra large alligators scare you, Florida is really safe: the Sunshine State actually has some of the safest places to live in America.
And, here, at HomeSnacks, we wanted to know just how safe is Florida? More importantly, where, exactly, are the safest cities in the state that boasts 315 days of sunshine a year? So, we consulted the numbers. In total, we analyzed 204 cities with over 5,000 residents. We looked at important factors like property crimes and violent crimes per capita for every place from Jacksonville to Miami.
We discovered that Florida has a bunch of amazing features that can't be ignored. For one, if you choose to live in any of Florida's safest places, you'll be front row to some of the tastiest seafood, many of the southeast's best beaches, and some of the country's nicest people. Heck, there's a reason notables like Hulk Hogan and Mandy Moore have been singing the praises of places like Clearwater and Orlando for years: these are not only some of the best places in the state, they are some of Florida's safest.
That's right, whether your looking to move to a quintessential Florida beach town like Boca Raton, a family friendly place like Coral Gables, or a place for young professionals like Fort Myers, there is a safe place for everyone.
So, want to know where can live in Florida where you don't have to worry about thieves stealing packages from your porch when you're not home? Keep reading.
Here are the 10 safest cities to live in Florida for 2020:
With so many amazingly safe cities to choose from in Florida, the job of deciding the safest city in Florida had to be left to the numbers.
What city is the safest place to live in Florida for 2020? Well according to the most recent FBI data we crunched, Satellite Beach, Florida is the safest place to live in Florida. It's not surprising considering Satellite Beach's scored a 9/10 for safety on our snackability scale with an emphasis on jobs and education.
More jobs = less time to be naughty.
Check out the rest of our not so naughty, very safe Florida cities and see how your city ranked.
For more reading on safe places to live in and around Florida, check out:
The 10 Safest Cities In Florida For 2020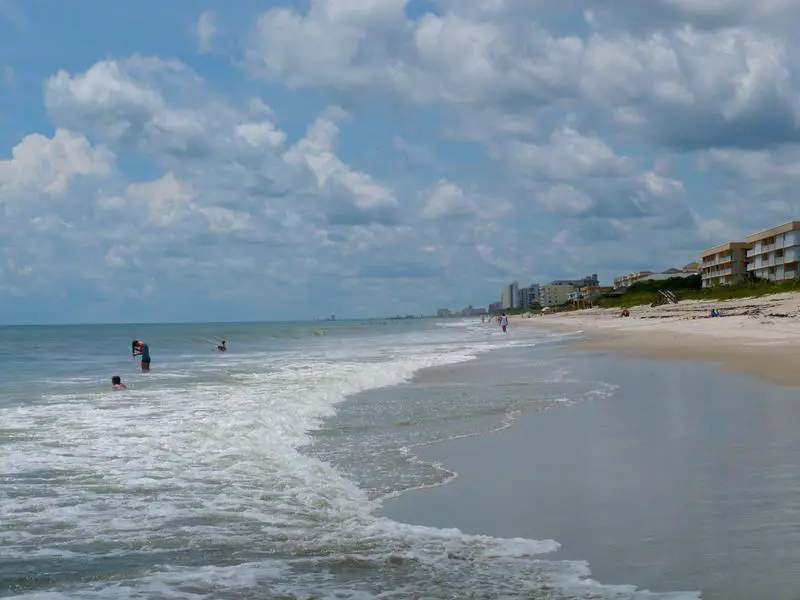 Satellite Beach is a coastal city situated in Brevard County and the first place finisher on our list this year.
What the city lacks in property crime it makes up for in canals -- it has three for some reason.
It also scores a 9.5 on our SnackAbility Score -- a feet only accomplished by 10% of towns in America.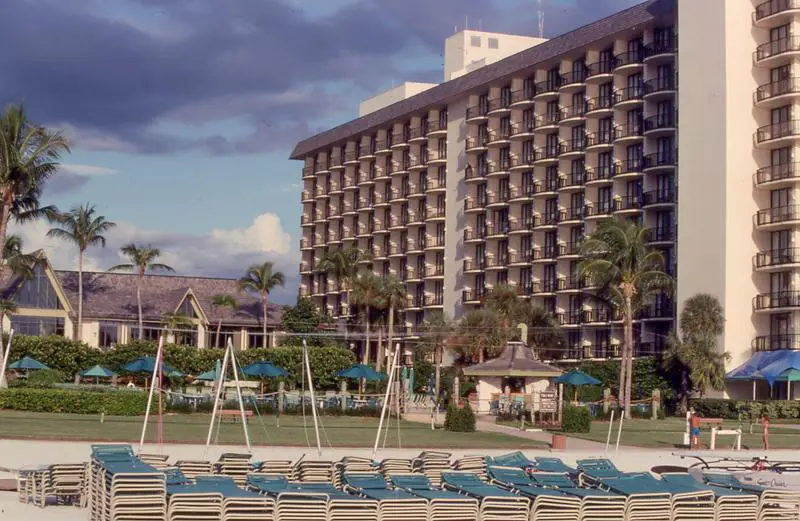 Marco Island has been a mainstay on our rankings for the last six iterations -- this place is just constantly safe.
Property crime isn't a concern here as it's the third lowest and violent crime sneaks into the top ten.
It is a principal city of the Naples-Marco Island Metropolitan Statistical Area.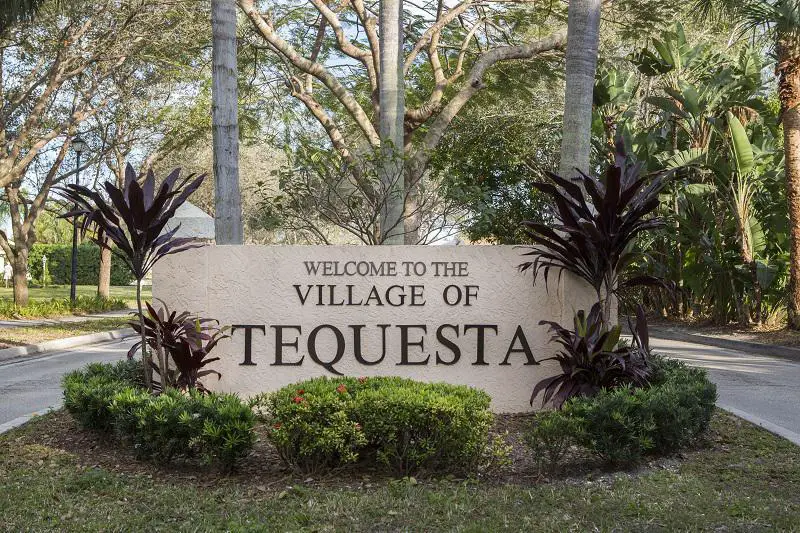 With the snorkeling, paddle boarding, and other tempting beach activities at Coral Cove Park, you've got more to fear from sharks than criminals in Tequesta, Florida. The city gets top marks with the 4th and 5th lowest statewide rates of property and violent crime state respectively. And with only 2 violent crimes and 35 property crimes in the last year of available data, you can be pretty sure that those "Florida man" headline memes aren't anyone from Tequesta.
Tequesta is the northernmost municipality in the Miami metro area, and is just north of West Palm Beach.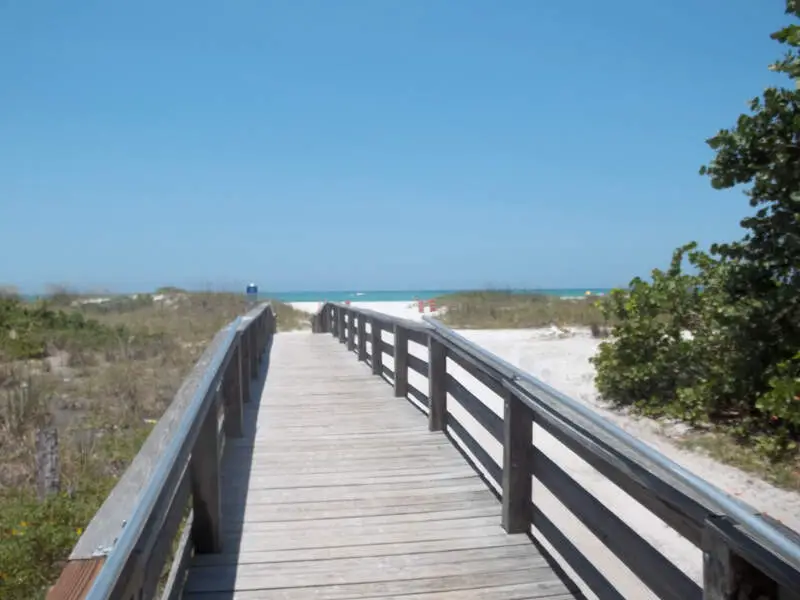 Little Longboat Key is a town in Manatee and Sarasota counties along the central west coast of Florida.
It has the fourth lowest rate of violent crimes and has the seventh lowest rate for property crime.
It's the kind of place where you can sleep safe and sound. on the beach.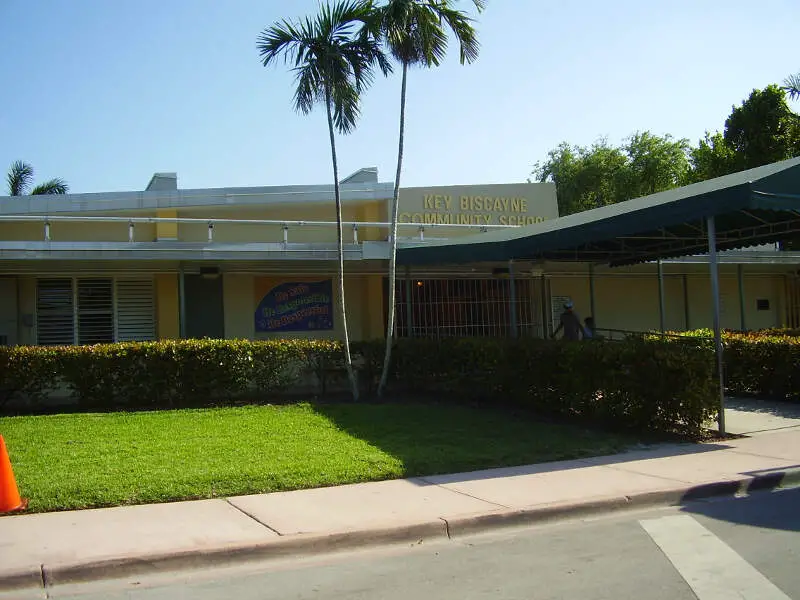 Source: Public domain
If you're keen on being safe, maybe you should check out Key Biscayne -- an island town in Miami-Dade County, Florida.
There aren't any hanging chads when it comes to us saying it's has the eighth lowest rate of violent crimes in Florida.
Violent crime here is like a million times safer than the most dangerous places in the country. Well maybe not exactly, but real safe.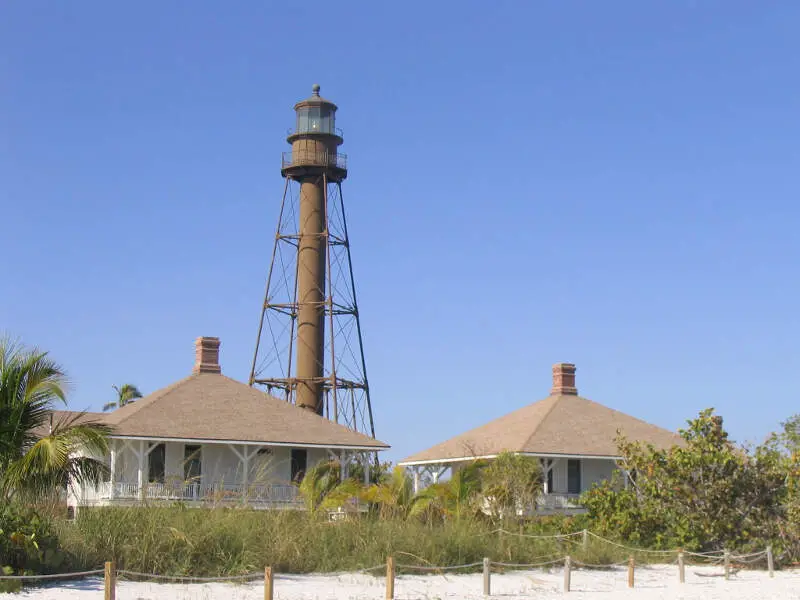 Sanibel is a city in Lee County, Florida, on Sanibel Island -- go figure.
There's barely any property crime here, so no one will steal your daiquiri by the pool.
Additionally, it's good to that Sanibel is a barrier island - a collection of sand on the leeward side of the more solid coral-rock of Pine Island - or a barrier to crime.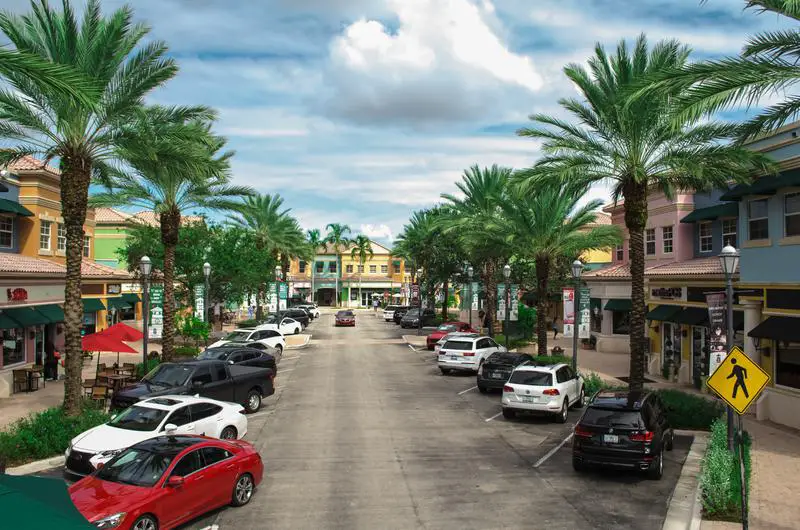 Source: City Of Weston
Weston ranks as the seventh safest city in Florida for 2020 based on a second lowest ranking for property crime in the state.
Weston is a master planned suburban community in Broward County and it doesn't rank so shabby for violent crime either placing as the 13th lowest in Florida.
Established as a city in 1996, much of the community was developed by Arvida/JMB Realty and is located near the western developmental boundary of Broward County. It is the most western city in Broward County, and its entire west side is next to the Everglades.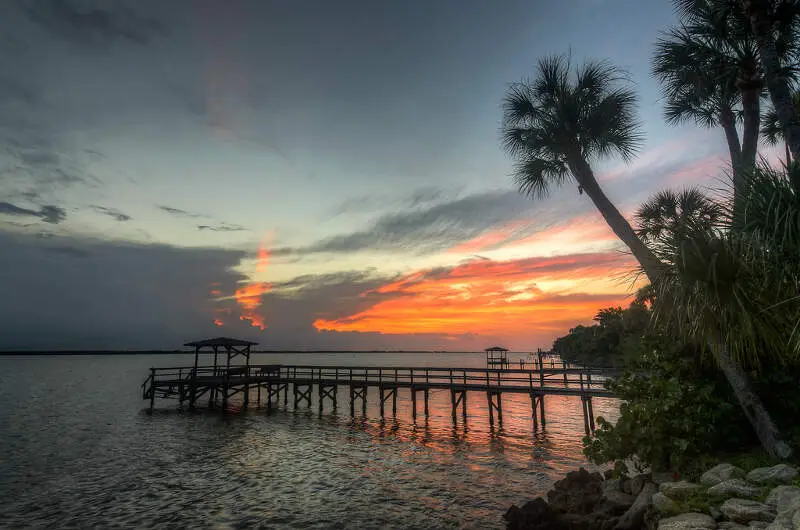 Give yourself a round of applause, Indian Harbour Beach -- in the last year of available data, you've jumped 16 spots in the rankings to land on the top 10 safest cities in Florida. And to what can we attribute this impressive change? Mostly the stellar #1 ranking in violent crime, which the city earned with a violent crime rate more than 16(!) times lower than the national average.
Add to that the fact that Indian Harbour Beach is the FIRST tsunami ready community on the country's east coast, and you've got yourself a place that's protected from the vicissitudes of both human and meteorological forces.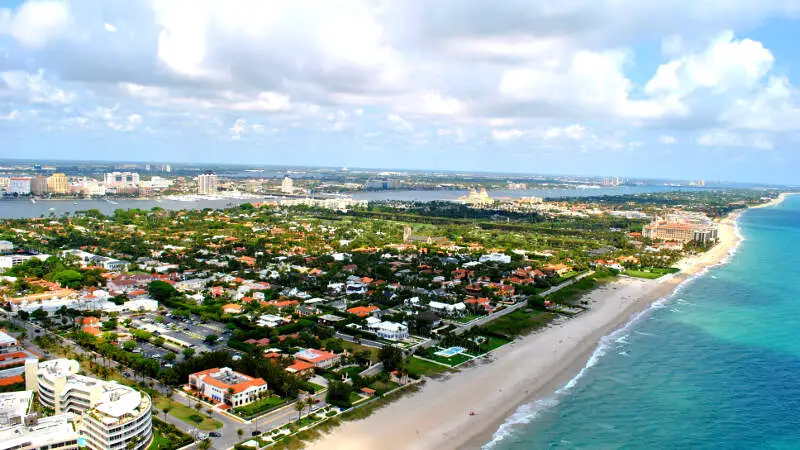 Located between #2 Tequesta and West Palm Beach, North Palm Beach ranks as the 9th safest city in Florida overall, which is a moderate improvement compared with the previous year's numbers. The city has an especially low rate of property crime, with residents facing only a 1 in 126 chance of dealing with such a crime in the last year of available data.
And North Palm Beach protects more than just its human residents - John D. MacArthur Beach State Park, the only state park in Palm Beach County, keeps the region's flora and fauna just as safe from harm.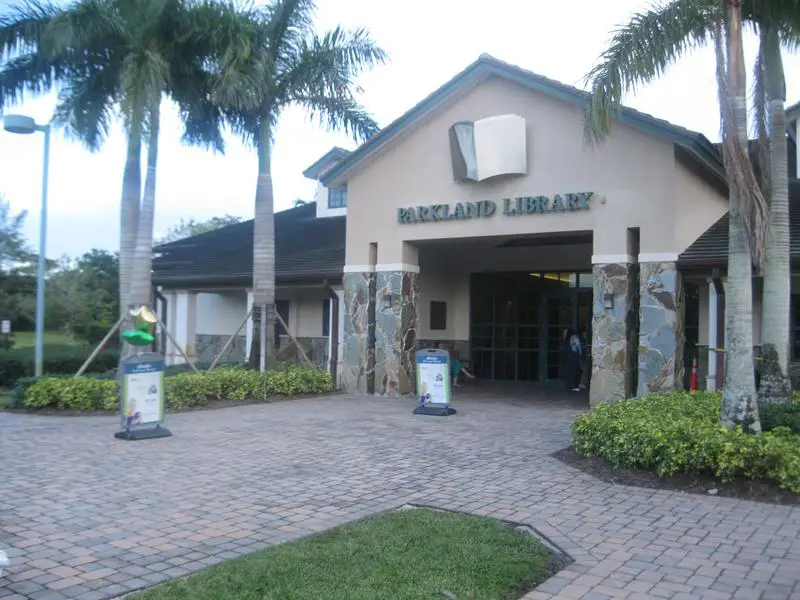 Well, if you paid any attention to the news the last couple of years, you've heard of Parkland because of the mass shooting at the local high school. So you're probably asking yourself, wtf? Why is this here?
The answer? School shootings don't really indicate how safe a place really is.
It's also a testament to how much of a surprise the shooting was here -- Parkland is a super safe community with little crime overall.
Parkland is a city in Broward County, Florida.
How we calculated the safest cities in Florida for 2020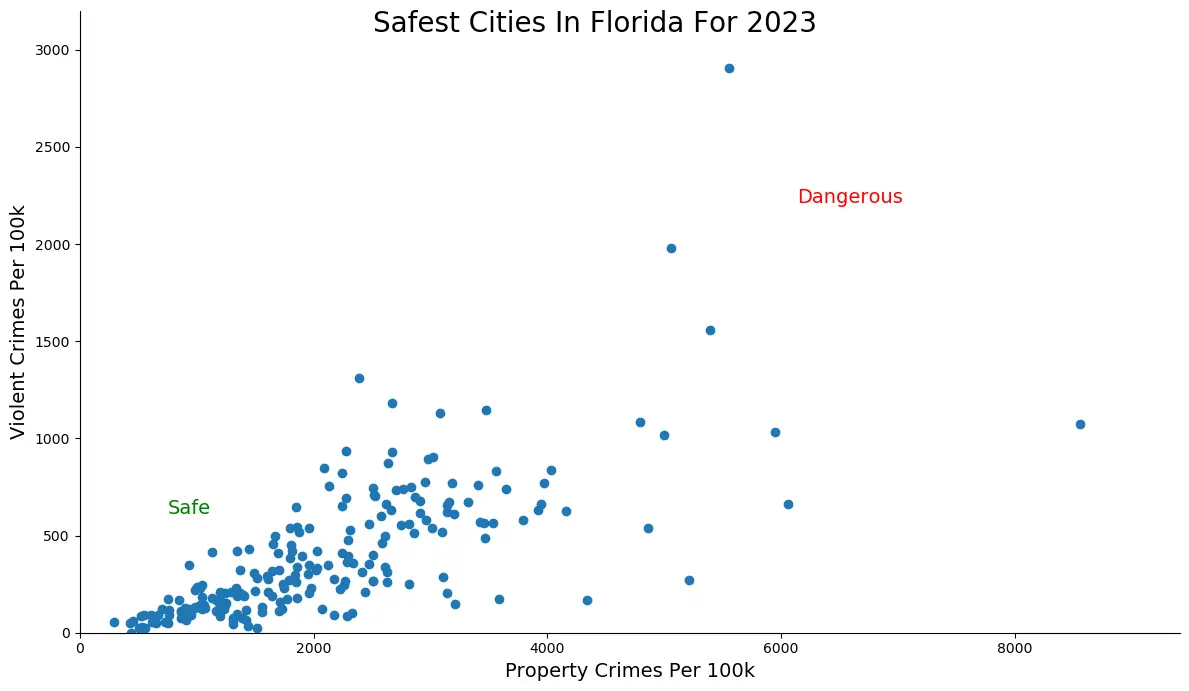 While there are surveys and public polls on what cities in a state are the safest, we didn't want to rely on speculation and opinion. Instead, we looked at the hard numbers from the FBI's most recent report of crime (Published Sept 2019) in Florida.
Specifically, we analyzed the
FBI's Uniform Crime Report
which summarizes the number of property crimes and violent crimes in each city per year. We used two criteria:
Violent crimes per capita (murders, assaults, rapes, armed robberies)
Property crimes per capita (thefts, burglaries, motor vehicle thefts)
For example, there were a total of 44 crimes committed in Satellite Beach which had a reported population of 11,197. That means the number of crimes per capita is 0.0039 which translates into a 1 in 254 chance of being the victim of a crime.
We only looked at cities that have populations of more than 5,000 people reported to the FBI in 2018, the last reporting year. This left us with a total of 204 of the biggest cities in Florida to rank.
We ranked each city for each criteria from 1 to 204 where 1 in any particular category is the safest.
Next, we averaged each places two criteria to create a Safety Index. We crowned the place with the lowest overall Safety Score "The Safest Place In Florida" with any ties going to the bigger city. You can download the data here.
The safest city in Florida, based on our criteria, is Satellite Beach. The most dangerous city in Florida? Florida City, where residents had a 1 in 9 chance of being the victim of a crime.
Note: This report is not an analysis of the effectiveness of local police departments, nor does it reflect the fact that people from out of town may come into a community and cause a crime. It simply looks at where crimes occurred most frequently, based on a city's population.
There You Have It - The Safest Cities In The Sunshine State
Looking at the data, you can tell that Satellite Beach is as safe as they come, according to science and data.
But as most Florida residents would agree, almost every place here has its safe and not safe parts. So just make sure you're informed ahead of time.
Here's a look at the most dangerous cities in Florida according to the data:
Florida City
Lake City
Opa Locka
For more reading, check out:
Breaking Down Crime In The Safest And Most Dangerous Cities In Florida

Share on Facebook
Chris Kolmar has been in the real estate business for almost ten years now. He originally worked for Movoto Real Estate as the director of marketing before founding HomeSnacks.
He believes the key to finding the right place to live comes down to looking at the data, reading about things to do, and, most importantly, checking it out yourself before you move.
If you've been looking for a place to live in the past several years, you've probably stumbled upon his writing already.
You can find out more about him on LinkedIn.