Swipe left for slideshow. Article continues below.
Big city living isn't for everyone–but at the same time, urban areas certainly have their perks.
There's the culture, the food, the arts, the food, the energy, and you know, the food. But there are drawbacks. There's traffic, expensive parking, expensive housing–pretty much, expensive everything, depending on which big city you're looking at.
But that's where the suburbs come in–they have all of the benefits of being near big cities, without actually having to be big cities.
Of course, not all suburbs of Ogden are created equally, which is precisely why we set out to find the best ones. So without further ado, here are the 10 best suburbs around Ogden:
If you happen to be a resident of Kaysville, you're probably not too surprised to find it on the top our list.
We'll tell you what makes each of these 10 Ogden 'burbs better than the rest–but first, a bit about our methodology.
How We Determined The Best Suburbs Around Ogden
Figuring out the best 'burbs around Ogden was pretty simple; we just needed to list several things that people like, and then find out which cities have the most of those things.
We threw a lot of criteria at this one in order to get the best, most complete results possible:
Low unemployment rate
High Median household incomes
Population density (lots of things to do)
High home values
A lot of college educated people
Then we used the 2010-2014 American Community Survey to research each suburb. FYI: We defined a suburb based on the Census's designation of being part of an "Urban Cluster," but not the main city of said urbanized area. For example, the Census considers all of these places to be part of the Ogden–Layton, Ut Urbanized Area.
Additionally, we limited the analysis to non-CDPs that have over 5,000 people. This left us with a grand total of 28 suburbs to evaluate around Ogden.
We ranked each place with scores from 1 to 28 in each category, where 1 was the "best.
Next, we averaged the rankings for each place to create a quality of life index.
And finally, we crowned the city with the best quality of life index the "Best Suburb near Ogden." We're lookin' at you, Kaysville.
Read on below to learn more about what it's like to live in the best of the best. Or skip to the end to see the list of all the suburbs ranked from best to worst.
1. Kaysville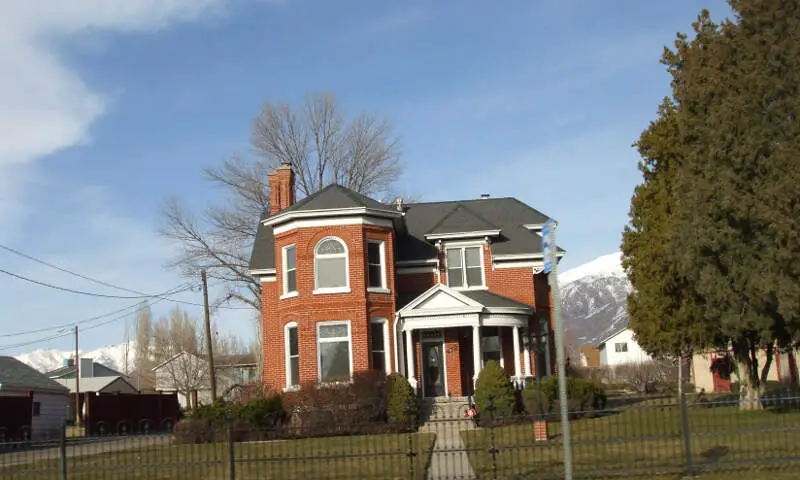 Source: Flickr
Population: 28,480
Unemployment Rate: 4.0%
Median Home Price: $268,900
Median Income: $86,982
2. Syracuse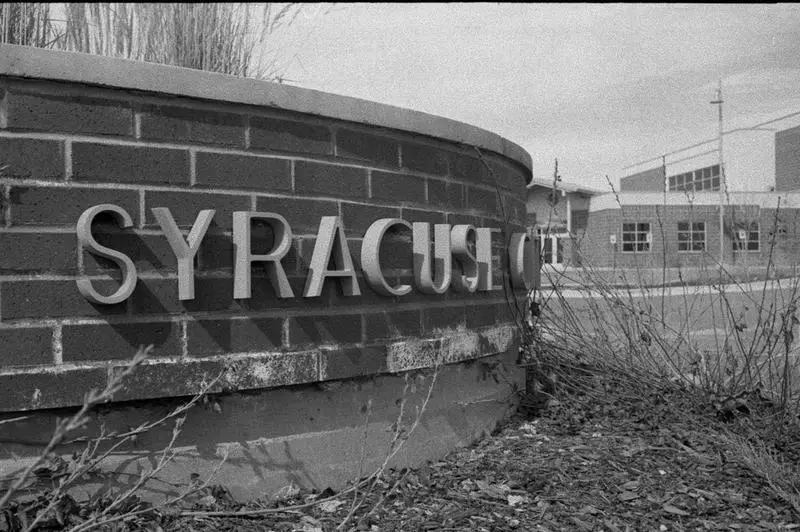 Source: Flickr
Population: 25,374
Unemployment Rate: 3.4%
Median Home Price: $248,200
Median Income: $86,158
3. Fruit Heights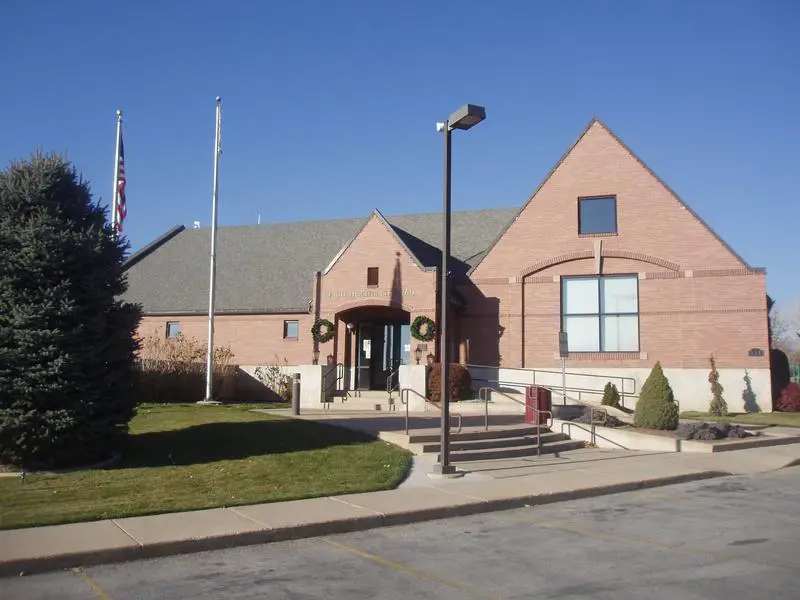 Source: Flickr
Population: 5,353
Unemployment Rate: 5.6%
Median Home Price: $294,700
Median Income: $101,536
4. Pleasant View

Population 2014: 8,426
Unemployment Rate: 3.9%
Median Home Price: $273,500
Median Income: $85,161
5. Farmington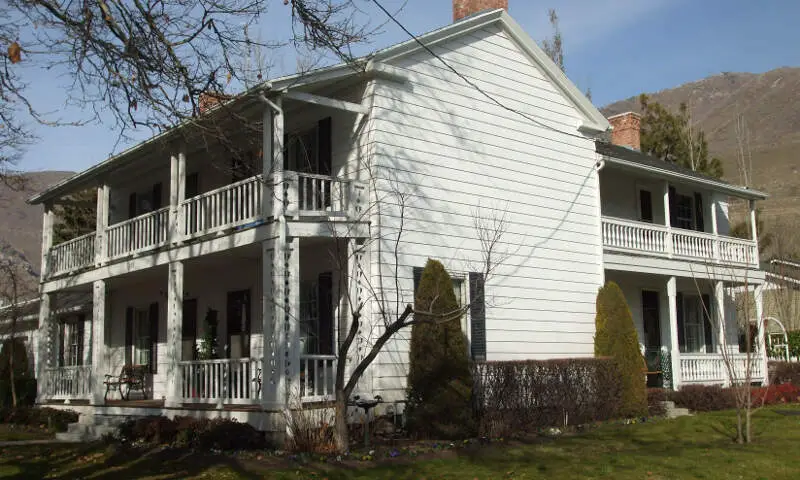 Source: Flickr
Population: 20,440
Unemployment Rate: 3.0%
Median Home Price: $274,200
Median Income: $84,110
6. Woods Cross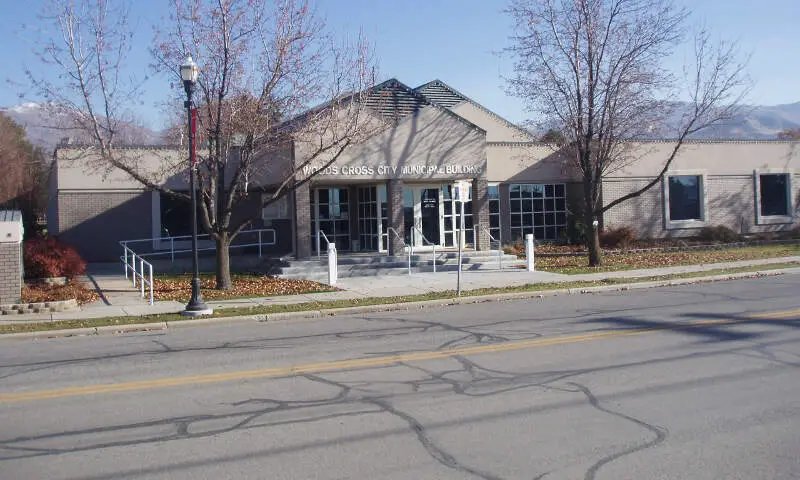 Source: Flickr
Population: 10,389
Unemployment Rate: 3.7%
Median Home Price: $212,300
Median Income: $69,825
7. Centerville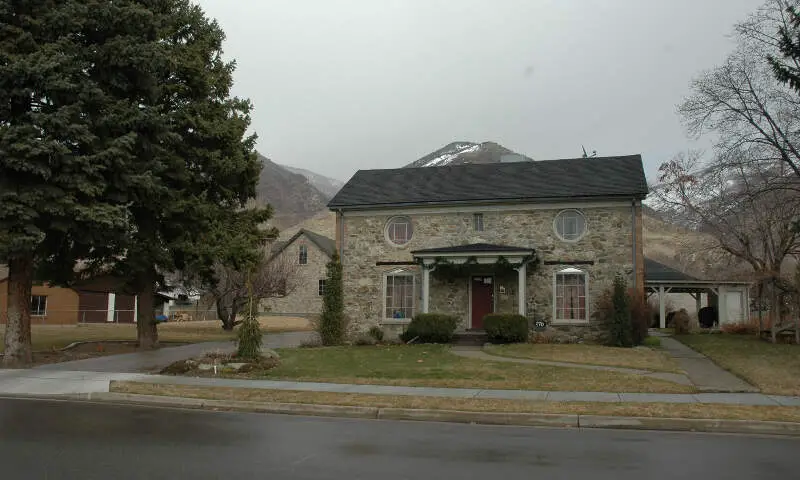 Source: Flickr
Population: 16,104
Unemployment Rate: 3.8%
Median Home Price: $248,000
Median Income: $76,478
8. Hooper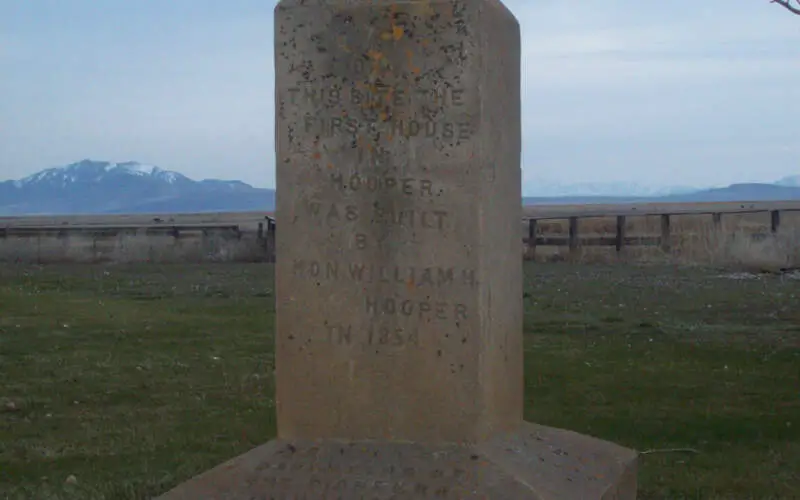 Source: Flickr
Population: 7,720
Unemployment Rate: 5.9%
Median Home Price: $269,400
Median Income: $87,855
9. Farr West

Population 2014: 6,113
Unemployment Rate: 2.4%
Median Home Price: $233,600
Median Income: $82,939
10. Clinton

Population 2014: 20,796
Unemployment Rate: 4.7%
Median Home Price: $183,400
Median Income: $71,865
Welcome to the 'Burbs
We said it once and we'll say it again–life in the big city isn't for everyone. At least not all the time.
So if you're hankering for some of the amenities of a larger city like Ogden, but don't want to deal with the drawbacks, one of these suburbs might just be for you.
For more Utah reading , check out:
Detailed List Of The Best Burbs To Live Around Ogden
| City | Rank |
| --- | --- |
| Kaysville | 1 |
| Syracuse | 2 |
| Fruit Heights | 3 |
| Pleasant View | 4 |
| Farmington | 5 |
| Woods Cross | 6 |
| Centerville | 7 |
| Hooper | 8 |
| Farr West | 9 |
| Clinton | 10 |
| South Weber | 11 |
| South Ogden | 12 |
| Bountiful | 13 |
| West Point | 14 |
| Plain City | 15 |
| West Bountiful | 16 |
| Layton | 17 |
| North Ogden | 18 |
| North Salt Lake | 19 |
| Roy | 20 |
| Clearfield | 21 |
| West Haven | 22 |
| Harrisville | 23 |
| Washington Terrace | 24 |
| Riverdale | 25 |
| Sunset | 26 |
| Ogden | 27 |
| Brigham City | 28 |