We know it's hard to believe, but there's more to Utah than the Rocky Mountains in Park City, the red rocks in Moab, and the Great Salt Lake.
Actually, there's the need and want for affordable living; and surprisingly, Utah has just that.
We're pretty sure there isn't a bad place to call home in this western state; but there are some places that are super expensive. To help the untrained eye, HomeSnacks thought that we'd create the ultimate guide to navigate Utah's most affordable place for 2021. How did we determine the most affordable place in Utah? We took a look at the US Census and the cost of living data for the Beehive State. We were especially interested in home and rental prices. We also looked at safety, education, and amenities in cities with more than 5,000 residents.
Keep in mind, just because these places in Utah are affordable, doesn't mean they're not nice, unsafe, and/or not fit for families. It's actually quite the opposite. Heck, kids are expensive, so when you choose one of Utah's affordable places to live, you are choosing to save money on your cost of living. This will, in turn, allow you more money to spend on the fun, family oriented 'Utah' things to do and see. Like, catching a powder day in Alta or scoring tickets to Logan's Pioneer Days.
So, want to know what's the latest buzz on the most affordable places to live in the Beehive State? Take a look below.
The 10 Most Affordable Places To Live In Utah
It's simple economics, folks. When you choose to live in one of Utah's most affordable places, you're choosing to live where your Utah dollar will go the furthest; and that, friends, makes perfect sense.
So, what's the most affordable place to live in Utah for 2021? The most affordable place in Utah is Washington Terrace.
To see how your city compared, take a look at the list below or head to the bottom.
And if you already knew these places were cheap, check out some more reading about Utah and the cheapest places in the country:
The 10 Cheapest Places To Live In Utah For 2021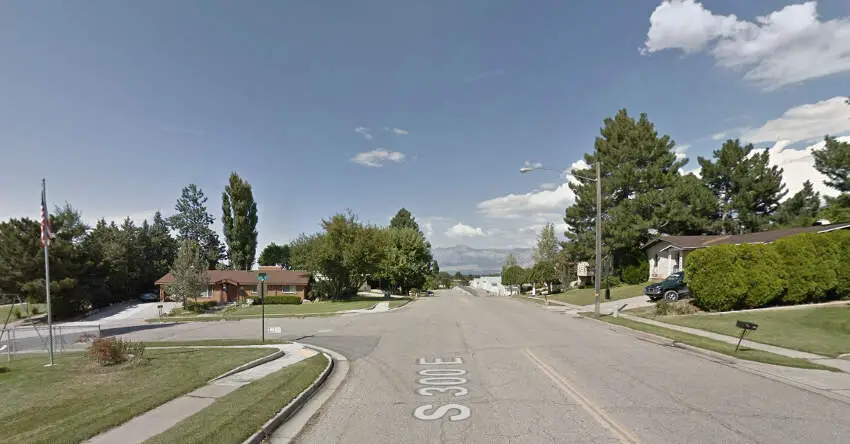 Source: Wikipedia
If you're looking to move to the Ogden area on a budget, look no further than Washington Terrace, the most affordable place to call home in Utah.
The overall cost of living in Washington Terrace is 12% lower than the statewide average, but housing costs are even cheaper than that. Washington Terrace has the fifth least expensive homes in the state, with a median price of $172,800.
With a high median household income of $63,503, everything is just that much more affordable here. If you want to test the waters in Washington Terrace, the median price of rent is $820.
Being so close to Ogden means you have all the big-city amenities without the cost. Some nearby things are even free, like hiking up the Waterfall Canyon Trail, which ends with spectacular views of the valley and a 200-foot waterfall.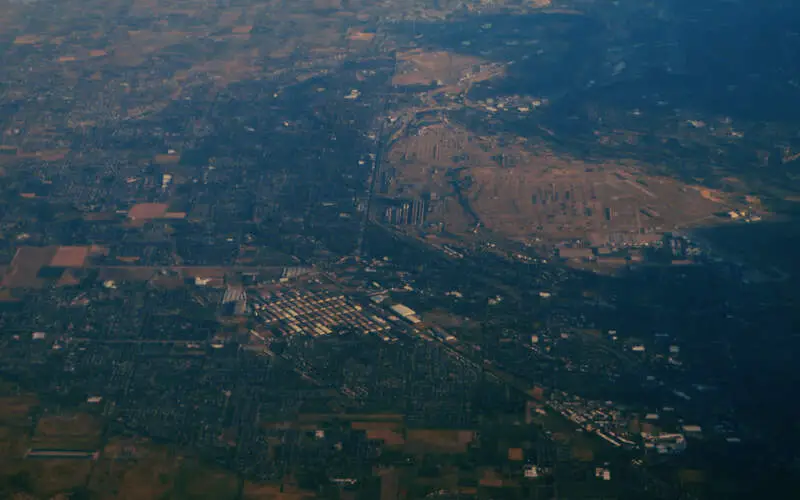 A suburb of Ogden, Sunset ranks as the second cheapest place to live in Utah for 2021. Renting in Sunset will cost you about $858/month, nearly half the average rent in Utah. But that's not what lands Sunset so high up on this list. At $166,700, Sunset has the third cheapest homes for sale in the state. And, even more importantly, residents of Sunset pay the smallest percentage of their income on their mortgage, so there's plenty of money leftover for weekend trips to Ogden.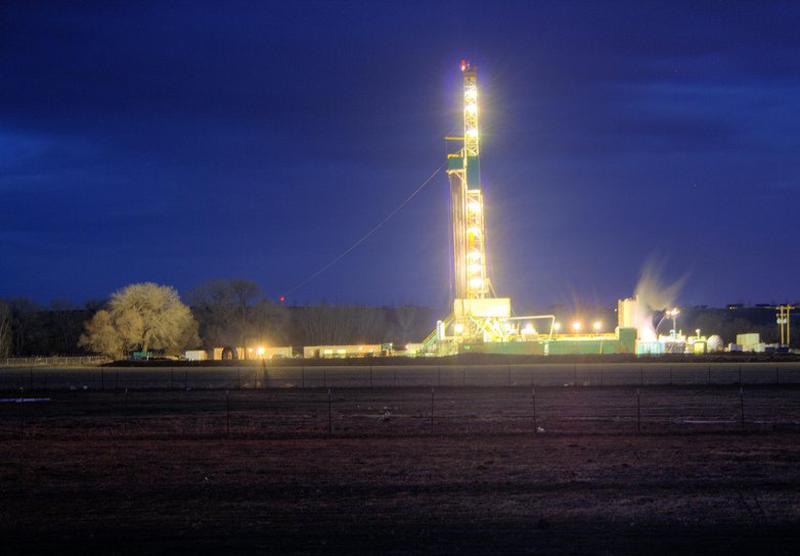 Roosevelt ranks as the third cheapest place to live in Utah thanks to its combination of low home prices and high wages. A home in Roosevelt will set you back about $63,479, which, on a median income of $63,479, is no sweat. Roosevelt's major industries are oil and agriculture, so if you have experience in either field, you should have an easy time finding a job here. And when summer rolls around, don't miss the annual Uintah Basin in Celebration, a week-long festival complete with concerts and parades.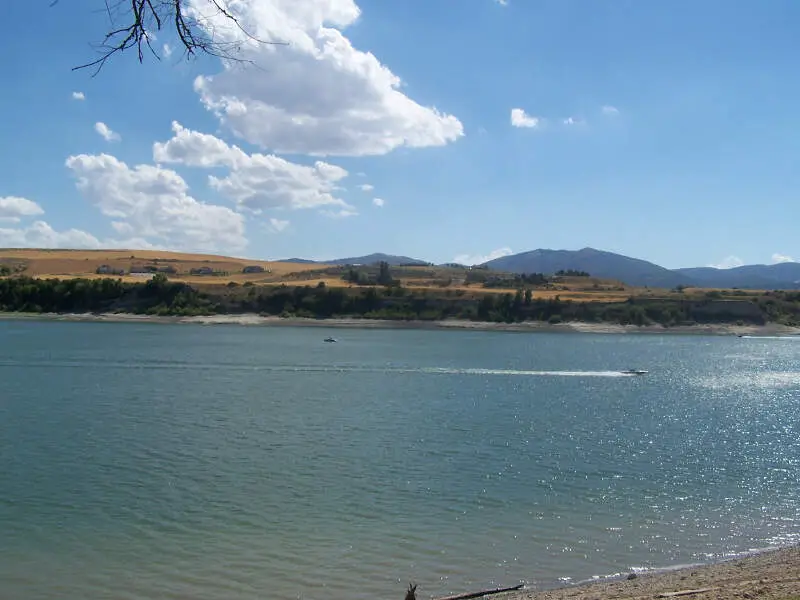 When it comes to getting a good deal, there's nowhere better in Utah than Hyrum. With a median home price of $190,200 and a median income of $62,639, Hyrum has the eighth best home price to income ratio in the state. On top of that, Hyrum residents pay the 3smallest proportion of their income on rent statewide. In other words, it doesn't really matter if you're buying or renting in Hyrum; the city's affordability stands out. And if you're looking for cheap things to do in Hyrum, definitely hit up Hyrum Lake State Park for a picnic or some top-notch fishing.
Hyrum is located 45 minutes north of Ogden.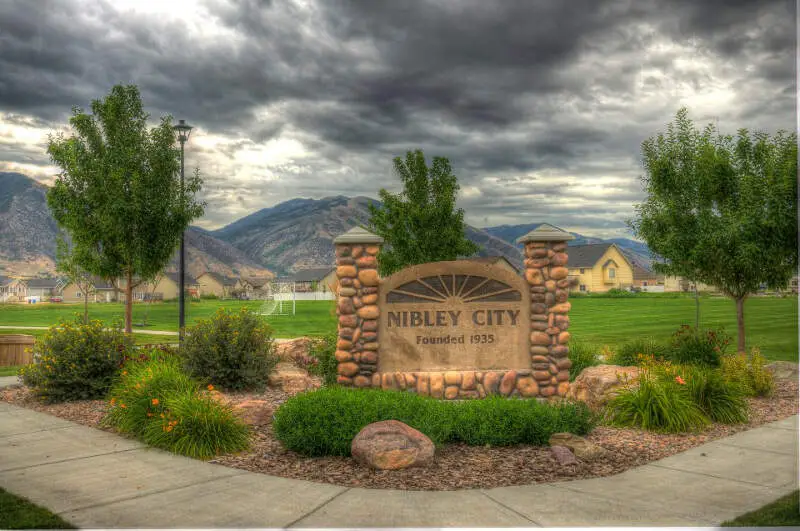 A neighbor of Hyrum, Nibley clocks in as the fifth most affordable place in Utah.
Utah is one of the the fastest growing states in America, but Nibley's population explosion in recent years outpaces the state as a whole. And it's not hard to see why; Nibley got an honorable mention on our list of the best places to live in Utah thanks to its sub-2% unemployment rate and near non-existent poverty. Nibley has slightly higher housing prices than most cities on this list, with homes going for $262,700 and rent for $1,058. But, thanks to a high median income of $91,372, Nibley is safely in the top ten statewide for housing to income ratios, for both buyers and renters.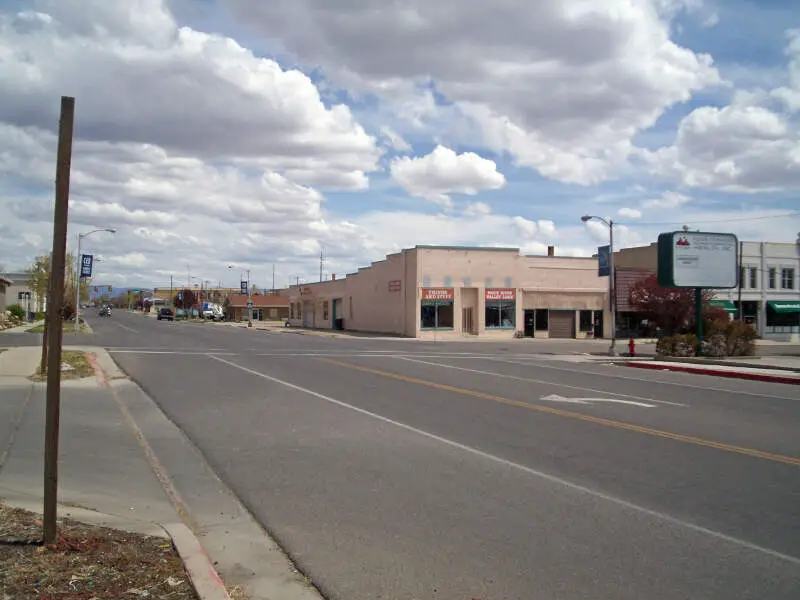 Source: Public domain
If you're looking for low prices, you'd be hard-pressed to do better than Price, a city in central Carbon County. Price has the cheapest homes on the market in Utah, with a median cost of $144,700. Rent in Price is also the cheapest you're going to see on this list, at a median price of $668/month. And if you're looking to continue your education on a budget, Price is home to Utah State University Eastern. The school also has an awesome Prehistoric Museum if you just want to visit without the effort of enrolling.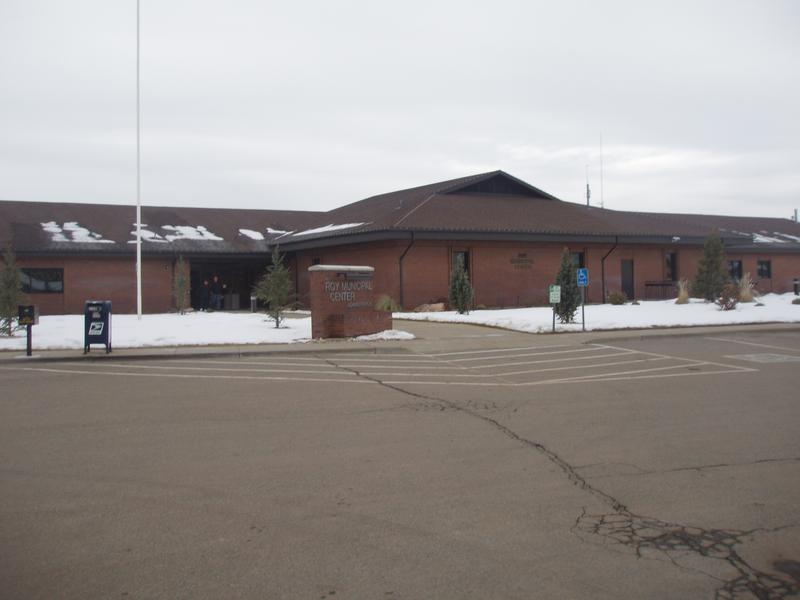 Source: Public domain
With a population of 39,040, Roy is the largest city to make this list, so you know you'll never left wondering what to do with your free time here. Maybe that's why we named it as one of the best cities for singles in Utah. While Roy is the least affordable place to rent on this list, the city makes up for ti by having the third best home price to income ratio in Utah. The median home price in Roy is $191,800 and the median income is $70,032.
Roy is a suburb of Ogden.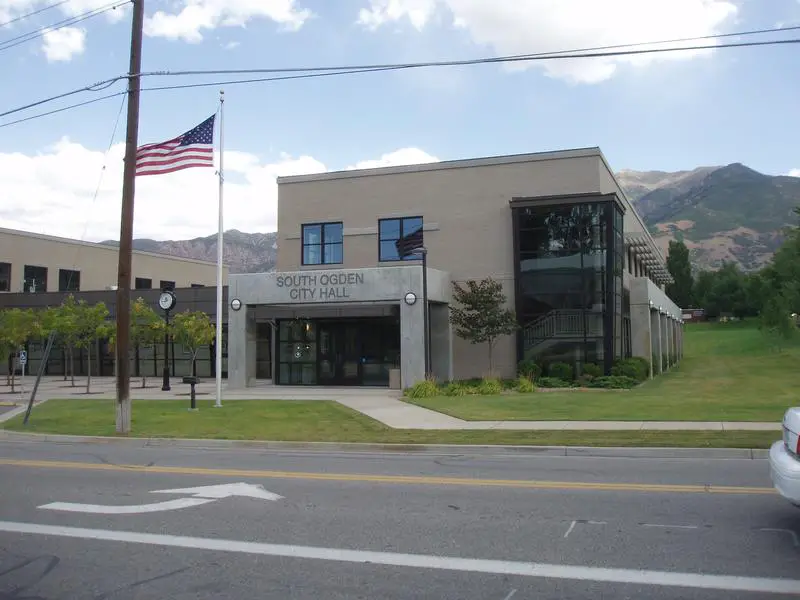 Source: Public domain
With South Ogden's inclusion here, half of this list is made up of Ogden suburbs, so know that the city's surrounding area is a great place to start looking if you want the best deals in Utah. Homes in South Ogden go for about $213,800 and rent for $963. Taking into account the city's median income of $68,585, it's slightly more affordable for people buying a home than renting. Like most places on this list, there's no shortage of natural beauty around, so you can keep yourself entertained on any budget.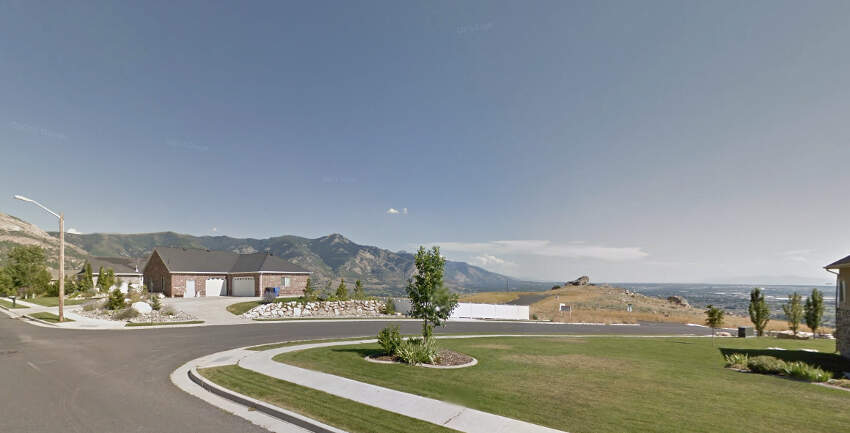 Source: Wikipedia
North Ogden is a suburban city of 19,392 with a winning combination of a rock-solid economy and affordable living. The unemployment rate in North Ogden is a crazy low 1.99%, and the median household income of $81,198 is well over the statewide average.
So when we say that the cost of living in North Ogden is on par with the rest of the state and country, take that with a grain of salt. With higher incomes, the same cost of living is much cheaper, after all.
Additionally, North Ogden's crime rate is about half the national average, so you won't be sacrificing security for affordability here.
North Ogden also offers easy access to awesome stuff like the George S. Eccles Dinosaur Park, and there's always something to do with all the seasonal events.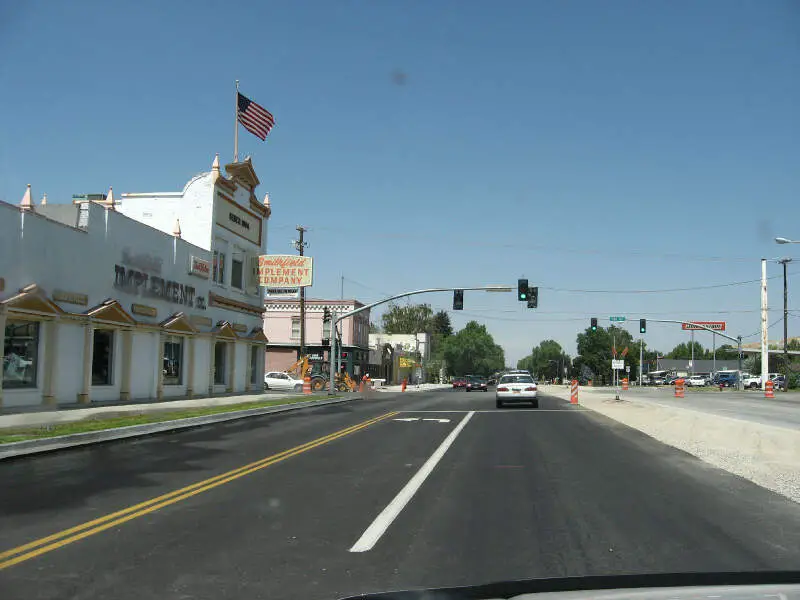 Coming in as Utah's tenth least expensive place is Smithfield, a city of 11,373 situated just north of Logan. What's great about Smithfield is that its median household income of $71,118 is on level with the rest of the state, but housing costs a lot less.
Plus, there's plenty for a nature-lover to do for free or cheap, like taking a scenic drive through Logan Canyon Drive or getting even closer to nature on the Wind Cave hike. That's just the start of all the great outdoor recreation activities available in the Smithfield area.
Unemployment in Smithfield is 2.93%, and both income and property values have gone up by over 5% in the last year, indicating a positive outlook for the future. Homes in Smithfield sell for a median price of $237,100, and rent is 10% cheaper than the statewide average.
A high quality of life with a low cost of living: that's what you get in Smithfield.
How We Determined The Most Affordable Places To Live In The Beehive State For 2021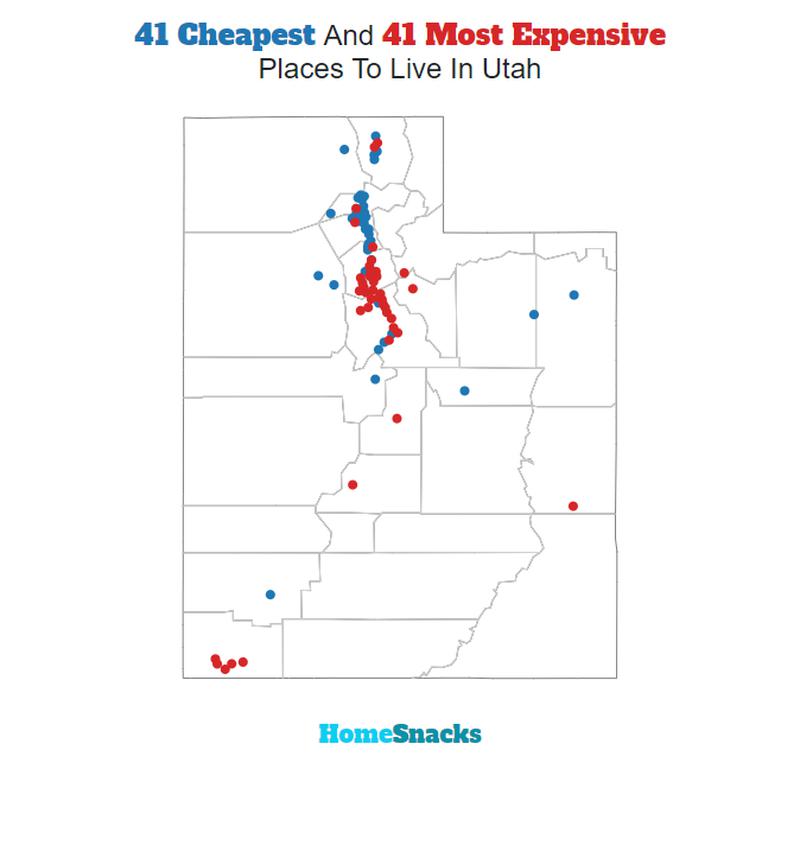 The two most important things to think about when it comes to being able to afford if you can live comes down to:
How much do money do I make?
How much do I have spend to live there?
You need to understand your costs in the context of how much money you make.
For example, if the median household earns $100,000 and spends $40,000 on housing it's actually cheaper to live there than a place with a median income of $50,000 and housing costs of $21,000. You might spend more on housing, but you have more money overall to play with.
With that example in mind, we derived several statistics from the latest Census American Community Survey 2015-2019 around incomes and costs. They are:
Median Home Price / Median Income (lower is better)
Median Income / Median Rent (Higher is better)
Median Home Price
We added simply median home price because high home prices generally correlate with higher expenses for all costs related to homes (heating, electricity, etc).
You can then compare these metrics in each of the places in Utah to figure out which is the least expensive.
What you are left with is a "Cost of Living Index" by taking the average rank of each of these metrics for each city.
So we used that cost of living index in order to rank all of the 87 places in Utah that have more than 5,000 people.
The place with the lowest cost of living in Utah according to the data is Washington Terrace. You can download the data here.

There You Have It Mr. Or Mrs. Utah Cheapskate
If you're looking at the cost of living numbers in Utah, this is an accurate list of the most affordable places to live in Utah for 2021.
Here's a look at the most expensive cities in Utah according to the data:
Midway
Vineyard
Heber
For more Utah reading, check out:
The Most Affordable Places To Live In Utah
Editor's Note: We updated this article for 2021. This is our seventh time ranking the cheapest places to live in Utah.