The 10 Safest Cities In Utah For 2021
We used data and science to determine the places in Utah where everyone sleeps safe and sound.

Editor's Note: This article has been update for 2021. This is our sixth time rankings the
safest places to live in Utah
. All the data comes from the
FBI's Crime In The USA 2019 report.
Article Table Of Contents   
(Skip to section)
Utah is the land of the Great Salt Lake in Salt Lake City, some pretty nice people, and super great, super safe places to live.
Violent crime is low, but Utah is currently experiencing higher numbers in property crime. Coincidentally, there are some dangerous places in Utah, so HomeSnacks set out to determine the safest places in Utah for 2021.
How did we do it? We consulted the numbers. In total, we analyzed 59 cities. We looked at important factors like property crimes and violent crimes per capita for every place with over 5,000 residents.
We discovered that Utah takes its safety game very seriously. You have to be 21 to go without a motorcycle helmet, there are close to 5,000 sworn police officers making sure people are safe, and there are ten super safe places in Utah that anyone would be happy to call home. Heck, there's a reason notable like Wilford Brimley and The Osmonds have been singing the praises of Utah places like Santa Clara and Ogden for years: they're super safe
Have we piqued your interest? Want to know more about our methodology and where the safest places in Utah are located? Keep reading.
Here are the 10 safest cities to live in Utah for 2021:
Now, it's not lost on us that some of Utah's safest places are also some of their best places to raise a family. Utah has a lot to offer; not only in safety, but by way of great schools, jobs, amenities, and down-to-earth hospitality. Unfortunately, there can be only one number one safest place to live in Utah for 2021 and that would be Salem.
Take a look at the list below to see the cities that gave Salem a run for their money. And if you don't see your favorite Utah city in the top ten, head to the bottom of the page.
For more reading on safe places to live in and around Utah, check out:
The 10 Safest Cities In Utah For 2021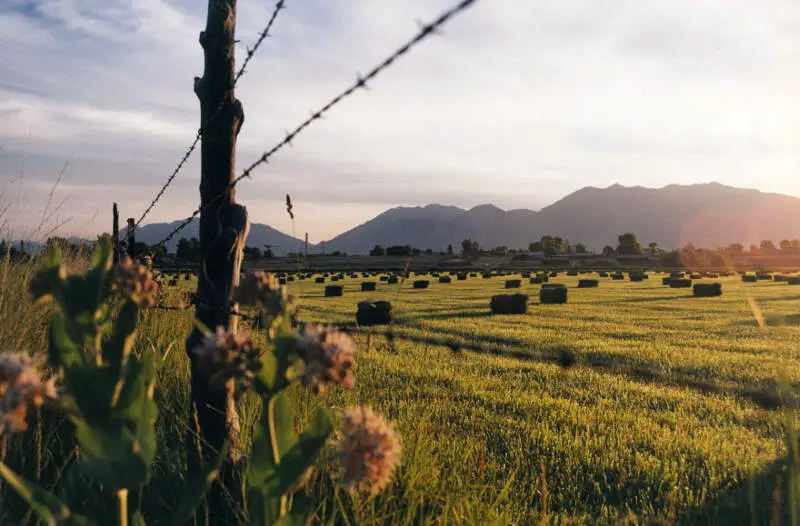 Salem, Utah is not like Salem, Massachusetts. This city keeps everyone safe, and that includes their witches.
Located in slightly southeast of Salt Lake City, Salem comes in as our safest city in Utah for 2021. Salem's gold star qualities like the non-existent number of crimes per 100,000 residents speaks volumes.
With a little over 8,000 residents, the superb quality of life in this little city in Utah County is the reason it has held strong at number two since last year. Salem is the kind of place that you can sleep safe and sound and leave the doors unlocked while out and about.
You truly are 'Making Life Better' for your residents, Salem.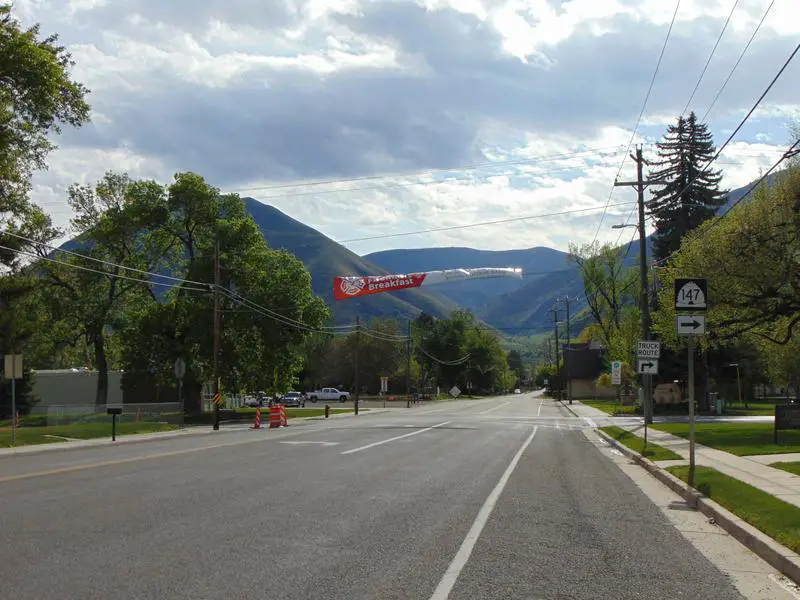 Topping our list of safest cities in Utah is Mapleton, a city about an hour south of Salt Lake City. With only one violent crime reported in 2019, Mapleton had the third safest rate of violent crime in Utah. That works out to a rate about five times lower than the national average.
Honestly, the wildlife you'll encounter on a hike up Spanish Fork Peak poses a greater threat than criminals. And with an average of less than one property crime each week, Mapleton had the second safest rate in the state.
Mapleton was just shy of placing on our list of best places to live in Utah this year, but if safety is paramount for you, then Mapleton is the place to be.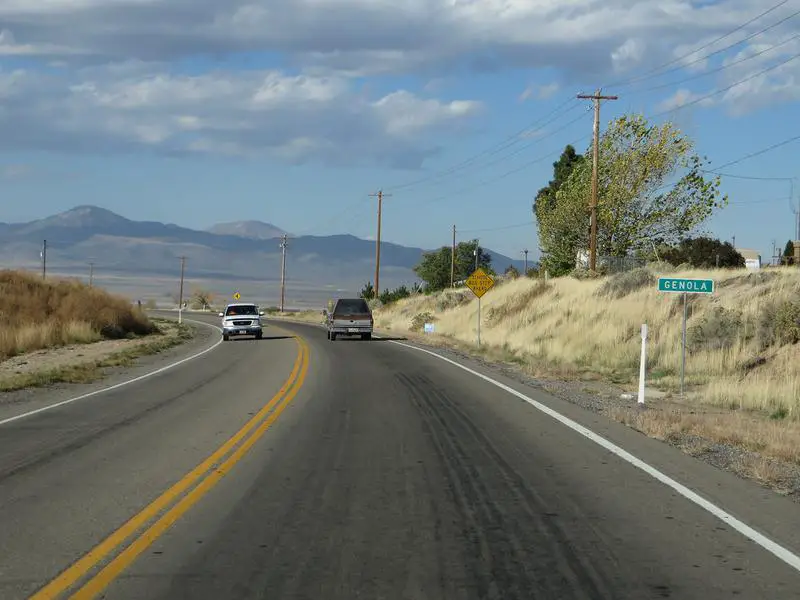 This little city in Utah County scored off our charts for safety, job security and affordability. So if you breakdown at the Santaquin exit along interstate 15, you won't have to worry about finding a job or spending too much money. And you definitely won't have to worry about your safety in our third safest city in Utah for 2021.
Santaquin's slogan should be: "Where It's Happening". They have their version of the Utah fry sauce, they are all making money from their green jello stock, and they are always making sure their residents are safe. So, if safe, family friendly, communities that are happenin' is your cup of tea, you better hurry because the homes are sellin' like hotcakes.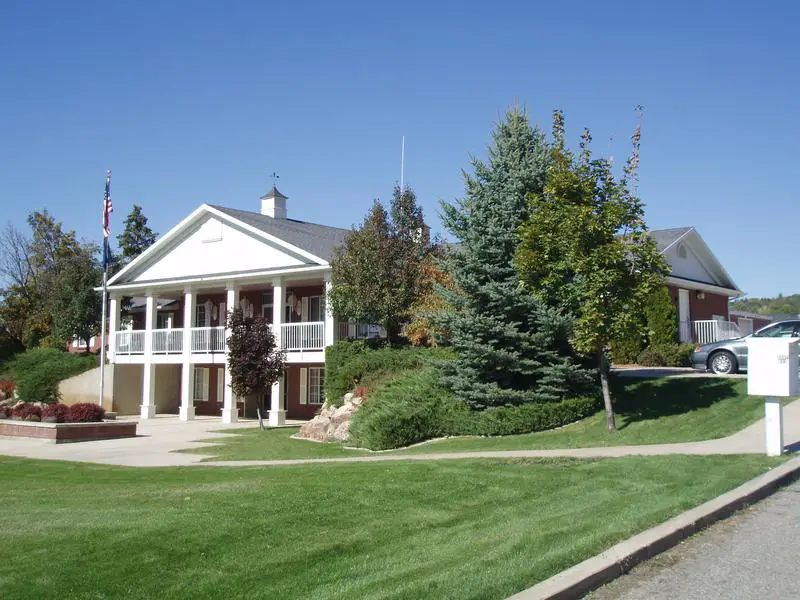 Source: Public domain
Our fourth safest city in Utah for 2021. Pleasant View residents know that it's all about safety in numbers if they want to keep their city pleasant.
And the numbers don't lie. This Webe County city scored a whopping 9/10 snackability score with a 9/10 for safety and an 8.5/10 for education. Safe and smart, Pleasant View, you're residents must be proud.
Heck, when Amazon can find this little Utah gem on the map, this city is so safe that your packages won't get stolen from your front porch.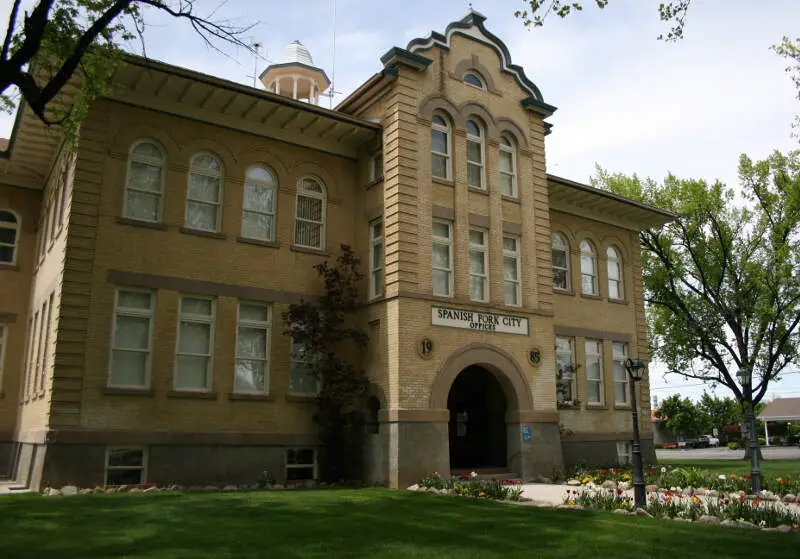 Source: Public domain
Just East of Utah Lake it our fifth safest city in Utah for 2021, Spanish Fork. Now don't freak out, you don't have to be able to speak Spanish to live here: that wouldn't be safe.
Do we think Spanish Fork made the list because it's located in the middle of nowhere, Utah? Probably. Most people can't point to it on a map, so we're sure it's difficult for bad guys to find, too. The lack of bad guys helped Spanish Fork crush our safety numbers. This little Utah County city scored an 8.5/10 for safety. Good work!
Word on the street, the only crimes being committed, here, is not using fry sauce on your grilled rattlesnake or wearing a short skirt to church.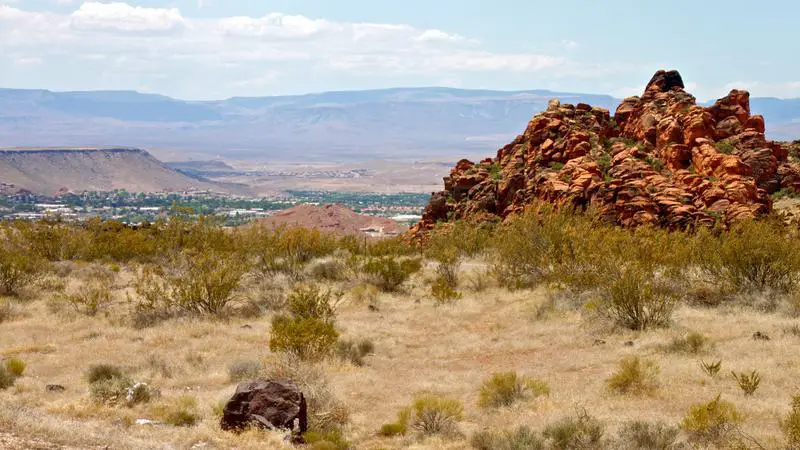 Part of the St. George metropolitan area, Santa Clara/Ivins is a suburban community that lives up to the promise of a quiet life outside the big city. Once you have settled in here, the first fear you can let go of is concern that you will be the victim of property crime. Given that only 135 were recorded in 2019, which is remarkable for a population of 17,346, it seems unlikely the area will see a spike in that type of criminal activity anytime soon.
On top of that, you can rest assured that Santa Clara/Ivins also offers plenty of personal safety. In 2019, the area had just 9 violent crimes. A figure that makes walking back to your car after attending a party held at Heritage Square a lot less anxiety inducing.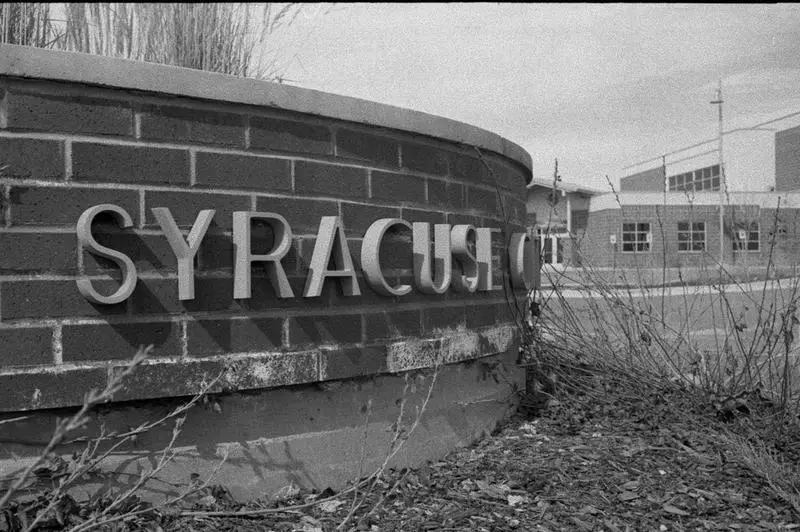 Syracuse's population has been steadily growing over the past few years, and it's not hard to see why. We named it the second best place to live in Utah back in 2019 based on a number of factors, one of which was, of course, safety! Syracuse has a particularly low rate of property crime, about half that of the national average. So if you come home from a hike at Jensen Nature Park without your wallet, chances are that it'll be returned to your possession in no time.
Syracuse is located just south of Ogden and about a half hour north of Salt Lake City.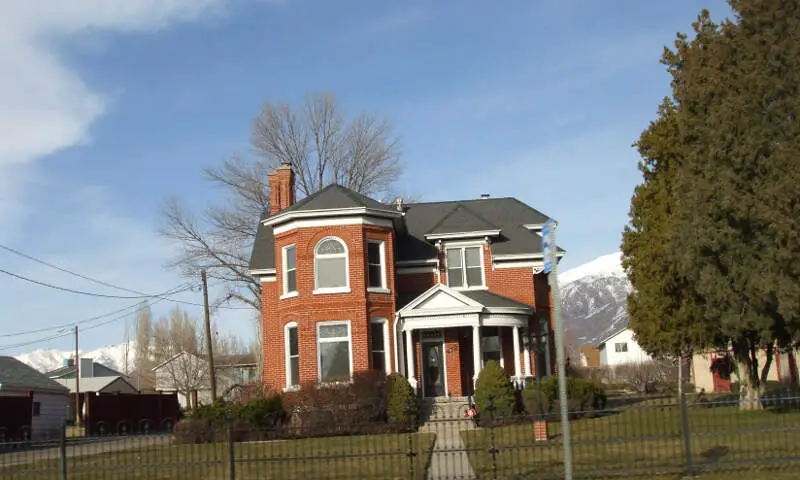 Every safe city should begin with Kay like our ninth safest city in Utah for 2021, Kaysville.
Kaysville is the only city that scored a perfect 10/10 snackability score on our list. They must be doing something right, here, because they scored a 9/10 in safety and a 9.5/10 in education. Busy people = less naughty people. If that doesn't say safe, we don't know what does. When Kaysville residents aren't busy tending to their many wives and children, watering their little slice of the desert, or siphoning salt from The Great Salt Lake, they can be found putting up those "Drive like your Kids Live Here" signs.
We all could learn a lot from Kaysville.
The Heber Valley Railroad might be one of the most popular attractions in Heber but based on how positive this city's crime data was, we do not know why anyone would want to leave. Luckily, the trains mainly run round trip excursions.
If you do happen to spend time away from town, you do not have to worry about big-ticket items like your car or valuables in your home disappearing while you are gone. There were only 12 reports of auto theft and 18 incidents of burglary in 2019. Considering that Heber has a 2.43% unemployment rate, it is no surprise that people here are not eyeing the possessions of others. Residents have enough dough to purchase their own.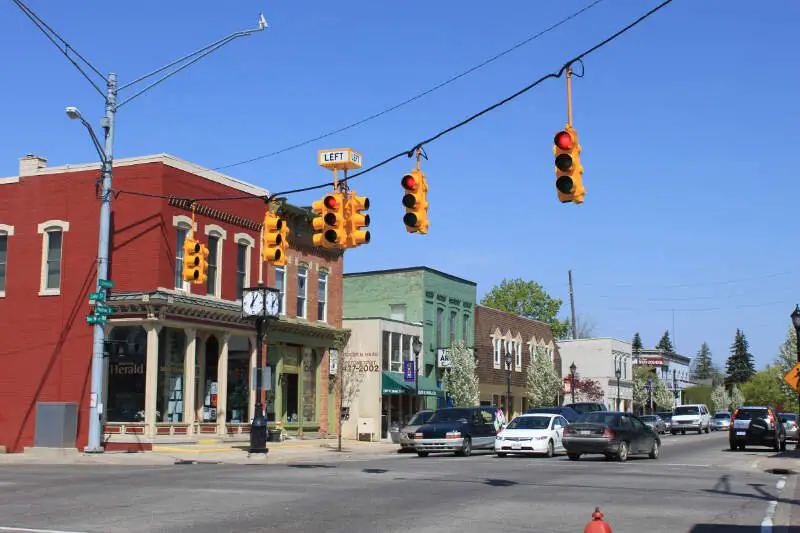 Source: Public Domain
North Park ranks as the tenth safest city overall in Utah, with an especially low incidence of violent crime. Like North Ogden, North Park had only six violent crimes in 2019, but North Ogden's bigger size gives it a slightly better ranking on this list. North Park wasn't in the top ten last year, so this jump up to the #10 spot deserves some kudos.
How we calculated the safest cities in Utah for 2021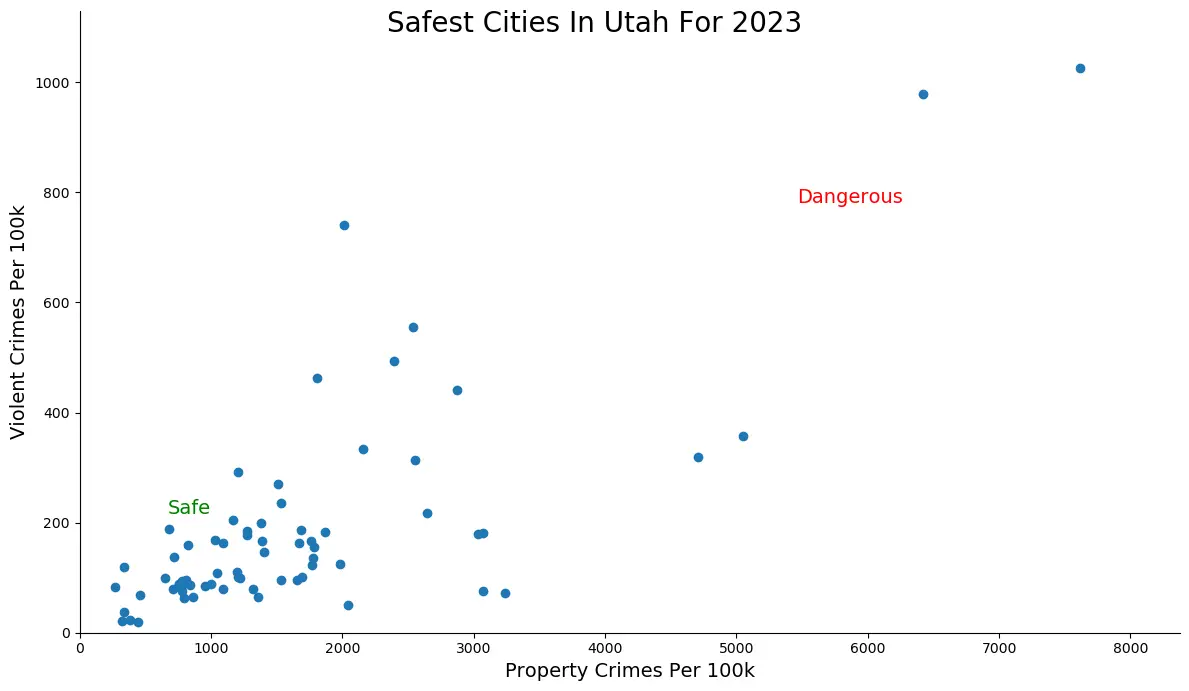 While there are surveys and public polls on what cities in a state are the safest, we didn't want to rely on speculation and opinion. Instead, we looked at the hard numbers from the FBI's most recent report of crime (Published Sept 2020) in Utah.
Specifically, we analyzed the
FBI's Uniform Crime Report
which summarizes the number of property crimes and violent crimes in each city per year. We used two criteria:
Violent crimes per capita (murders, assaults, rapes, armed robberies)
Property crimes per capita (thefts, burglaries, motor vehicle thefts)
For example, there were a total of 29 crimes committed in Salem which had a reported population of 8,760. That means the number of crimes per capita is 0.0033 which translates into a 1 in 302 chance of being the victim of a crime.
We only looked at cities that have populations of more than 5,000 people reported to the FBI in 2019, the last reporting year. This left us with a total of 59 of the biggest cities in Utah to rank.
We ranked each city for each criteria from 1 to 59 where 1 in any particular category is the safest.
Next, we averaged each places two criteria to create a Safety Index. We crowned the place with the lowest overall Safety Score "The Safest Place In Utah" with any ties going to the bigger city. You can download the data here.
The safest city in Utah, based on our criteria, is Salem. The most dangerous city in Utah? South Salt Lake, where residents had a 1 in 12 chance of being the victim of a crime.
Note: This report is not an analysis of the effectiveness of local police departments, nor does it reflect the fact that people from out of town may come into a community and cause a crime. It simply looks at where crimes occurred most frequently, based on a city's population.
There You Have It - The Safest Cities In The Beehive State
Looking at the data, you can tell that Salem is as safe as they come, according to science and data.
But as most Utah residents would agree, almost every place here has its safe and not safe parts. So just make sure you're informed ahead of time.
Here's a look at the most dangerous cities in Utah according to the data:
South Salt Lake
Salt Lake City
Murray
For more reading, check out:
Breaking Down Crime In The Safest And Most Dangerous Cities In Utah

Share on Facebook
Chris Kolmar has been in the real estate business for almost ten years now. He originally worked for Movoto Real Estate as the director of marketing before founding HomeSnacks.
He believes the key to finding the right place to live comes down to looking at the data, reading about things to do, and, most importantly, checking it out yourself before you move.
If you've been looking for a place to live in the past several years, you've probably stumbled upon his writing already.
You can find out more about him on LinkedIn.