This article is an opinion based on facts and is meant as infotainment. This is our seventh time ranking the best small places to live in Arkansas.
Article Table Of Contents   
(Skip to section)
You've seen these lists before: Best places to live in Arkansas, Most Beautiful Downtowns, etc., etc. But all of them focus on major cities and towns in the Natural State and no one pays attention to the little guy.
Well, that's all about to change as we put together a list of the best small towns in Arkansas based on numbers--not opinions or hearsay.
We'll dive right into our methodology in the next section; but first, we thought you might just want to know which places in Arkansas ranked the based--you know, based on science.
Before we get to the top 15, here's a look at the 10 Best Small Towns To Live in Arkansas for 2021.
The 10 Best Small Towns To Live In Arkansas For 2021
What's the best small town in Arkansas? Cave Springs is the best small town in Arkansas based on the most recent Census data. If you live in one of these small towns like Cave Springs, chances are, you're not surprised. After all, you know how great you have it.
But for the rest of you--keep reading and we'll get to just why these small towns made our list.
For more reading on the Natural State check out:
The 15 Best Small Towns In Arkansas For 2021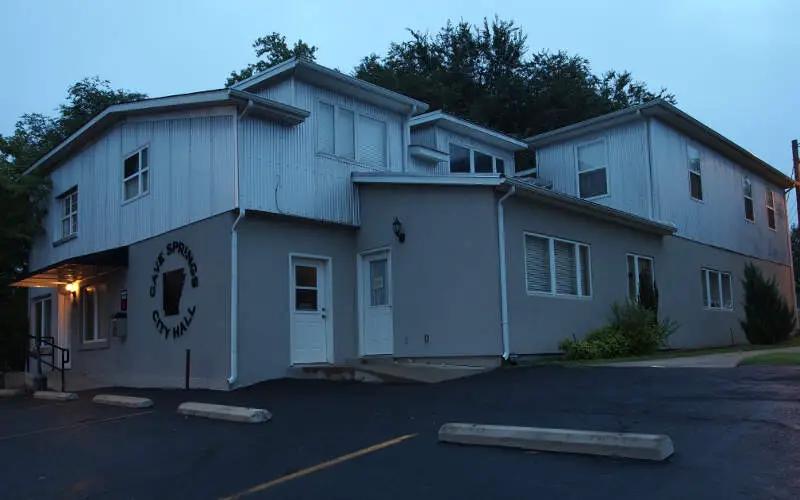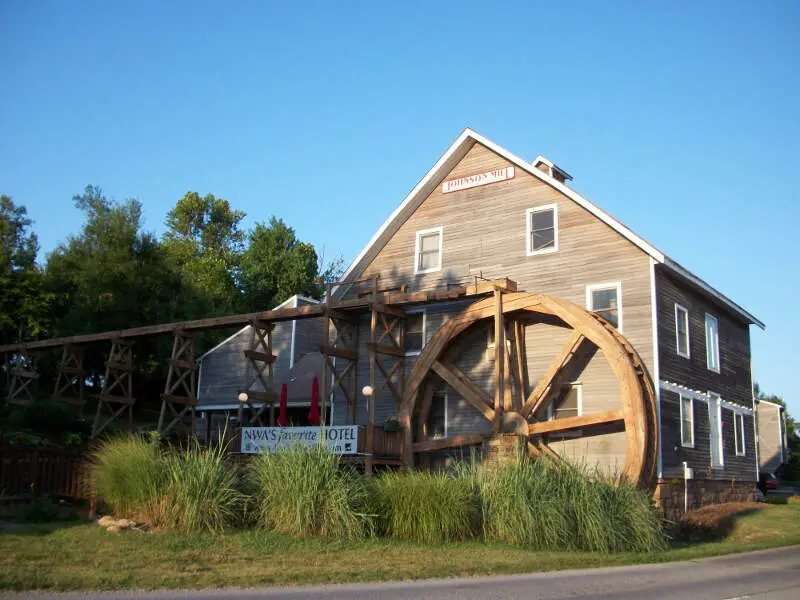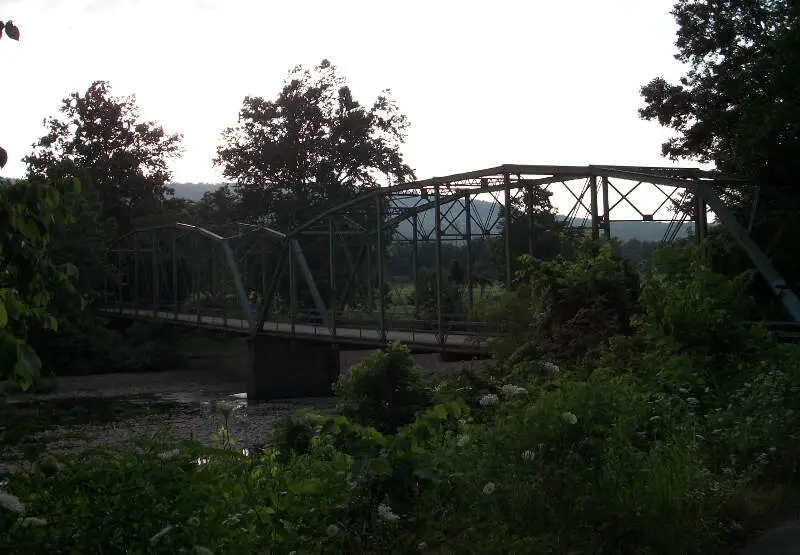 How We Determined The Coolest Towns In Arkansas
We threw a lot of criteria at this one in order to get the best, most complete results possible. Using the most recent data from the Census's 2015-2019 American Community Survey and the Bureau of Labor Statistics, this is the criteria we used:
Population Density (Higher is better)
Lowest Unemployment Rates
Housing costs (Higher is better. More demand.)
Adjusted Median Income (Higher is better)
Highly Educated Adults (Higher is better)
Insurance Rates (Higher is better)
Commute Times (Lower is better)
We looked at places with populations lower than 5,000 people and greater than 1,000, of which, there were a lot - 144 to be exact.
We then ranked each place in each category with scores from 1 to 144, averaged them out, and the lowest scores went to our Best Small Towns in Arkansas. Top of that list -- Cave Springs. You can download the data here.
Keep reading to find out more about our top 15 best small towns in Arkansas.
Science Can Tackle Any Issue, Even Small Ones
We said it once and we'll say it again -- this list: it's just science. We did the research, we crunched the numbers, and it turns out, these 15 small towns in Arkansas are the best, in which to live.
And who can argue with that?
If you're curious, here are the worst small towns in Arkansas:
Hughes
Ola
Marked Tree
For more Arkansas reading, check out:
Detailed List Of The Best Small Towns In Arkansas
| Rank | City | Population |
| --- | --- | --- |
| 1 | Cave Springs, AR | 4,359 |
| 2 | Elm Springs, AR | 2,399 |
| 3 | Lake Hamilton, AR | 2,240 |
| 4 | Shannon Hills, AR | 3,837 |
| 5 | Salem, AR | 1,993 |
| 6 | Johnson, AR | 3,707 |
| 7 | Goshen, AR | 2,593 |
| 8 | West Fork, AR | 2,626 |
| 9 | Gibson, AR | 4,985 |
| 10 | Wilson, AR | 1,017 |
| 11 | Avilla, AR | 1,200 |
| 12 | Greenland, AR | 1,652 |
| 13 | Austin, AR | 3,350 |
| 14 | Prairie Creek, AR | 2,421 |
| 15 | Rockwell, AR | 4,744 |
| 16 | Brookland, AR | 3,312 |
| 17 | Lavaca, AR | 2,545 |
| 18 | Crossett, AR | 4,972 |
| 19 | Wooster, AR | 1,188 |
| 20 | Bethel Heights, AR | 2,638 |
| 21 | Sheridan, AR | 4,846 |
| 22 | Tontitown, AR | 3,677 |
| 23 | Vilonia, AR | 4,469 |
| 24 | Star City, AR | 1,628 |
| 25 | Carlisle, AR | 2,279 |
| 26 | Eureka Springs, AR | 1,991 |
| 27 | Little Flock, AR | 2,766 |
| 28 | Gentry, AR | 3,852 |
| 29 | Lonoke, AR | 4,238 |
| 30 | Elkins, AR | 3,139 |
| 31 | Manila, AR | 3,371 |
| 32 | Dardanelle, AR | 4,561 |
| 33 | Midway, AR | 1,129 |
| 34 | Bull Shoals, AR | 2,260 |
| 35 | Holiday Island, AR | 2,353 |
| 36 | Gosnell, AR | 3,236 |
| 37 | Melbourne, AR | 2,002 |
| 38 | Oak Grove Heights, AR | 1,165 |
| 39 | Redfield, AR | 1,614 |
| 40 | Danville, AR | 2,212 |
| 41 | Lake City, AR | 2,465 |
| 42 | Mayflower, AR | 2,007 |
| 43 | Piggott, AR | 3,603 |
| 44 | Charleston, AR | 2,581 |
| 45 | Pottsville, AR | 3,183 |
| 46 | Mccrory, AR | 1,730 |
| 47 | Mineral Springs, AR | 1,135 |
| 48 | Mount Ida, AR | 1,101 |
| 49 | England, AR | 2,741 |
| 50 | Bono, AR | 2,478 |
| 51 | Barling, AR | 4,910 |
| 52 | Gassville, AR | 2,557 |
| 53 | Haskell, AR | 4,543 |
| 54 | Dewitt, AR | 3,091 |
| 55 | Gravette, AR | 3,381 |
| 56 | Atkins, AR | 3,048 |
| 57 | Fairfield Bay, AR | 2,212 |
| 58 | Lake Village, AR | 2,294 |
| 59 | East Camden, AR | 1,022 |
| 60 | Dumas, AR | 4,173 |
| 61 | Smackover, AR | 1,715 |
| 62 | Paris, AR | 3,413 |
| 63 | Highland, AR | 1,092 |
| 64 | Green Forest, AR | 2,691 |
| 65 | Cherokee Village, AR | 4,973 |
| 66 | Tuckerman, AR | 2,035 |
| 67 | West Crossett, AR | 1,160 |
| 68 | Fordyce, AR | 3,849 |
| 69 | Dover, AR | 2,045 |
| 70 | Harrisburg, AR | 2,776 |
| 71 | Des Arc, AR | 1,580 |
| 72 | Mcalmont, AR | 1,894 |
| 73 | Hampton, AR | 1,490 |
| 74 | Gurdon, AR | 2,571 |
| 75 | Calico Rock, AR | 2,346 |
| 76 | Piney, AR | 4,521 |
| 77 | Cedarville, AR | 1,332 |
| 78 | Mcgehee, AR | 3,796 |
| 79 | Kibler, AR | 1,137 |
| 80 | Landmark, AR | 3,435 |
| 81 | Alexander, AR | 3,168 |
| 82 | Sulphur Springs, AR | 1,189 |
| 83 | Marmaduke, AR | 1,226 |
| 84 | Booneville, AR | 3,841 |
| 85 | Rector, AR | 1,960 |
| 86 | Cave City, AR | 2,242 |
| 87 | Flippin, AR | 1,471 |
| 88 | Rison, AR | 1,317 |
| 89 | Mammoth Spring, AR | 1,015 |
| 90 | Bay, AR | 1,901 |
| 91 | North Crossett, AR | 2,802 |
| 92 | Mountain View, AR | 2,848 |
| 93 | Judsonia, AR | 2,016 |
| 94 | Perryville, AR | 1,445 |
| 95 | Augusta, AR | 2,203 |
| 96 | Nashville, AR | 4,431 |
| 97 | Waldo, AR | 1,208 |
| 98 | Coal Hill, AR | 1,247 |
| 99 | Monette, AR | 1,678 |
| 100 | Decatur, AR | 1,837 |