Article Table Of Contents   
(Skip to section)
Everything else equal, I think we can all agree that living in a cheaper place is better than living in a more expensive place.
I'd much rather pay $500/mo in rent than $1,000. And I'd rather pay $2 for coffee than $5.
And while every neighbhorhood in Houston might be more expensive than living in rural Texas, there are certain neighborhoods that are definitely cheaper.
So what exactly are those Houston neighborhoods where your dollar goes a little further -- you can get that one bedroom instead of the studio?
Instead of relying on public opinion and speculation, we wanted to get the facts straight and find out which neighborhoods in Houston are the cheapest.
What's the cheapest neighborhood to live in Houston for 2022? According to the most recent census data, Pasadina looks to be the cheaptest Houston neighborhood to live in.
At this point we should make it clear that you do get what you pay for -- some of these neighborhoods might not be the best places to live in Houston. You could be sacrificing location or crime rates in return for more space and cheaper groceries.
Read on to see how we determined the places around Houston that deserve a little bragging rights or maybe you're interested in the worst neighborhoods in Houston.
Once you're done, you can look at the bottom of the story for a complete chart of every neighborhood we looked at from cheapest to most expensive.
For more Texas reading, check out:
The 10 Cheapest Neighborhoods To Live In Houston For 2022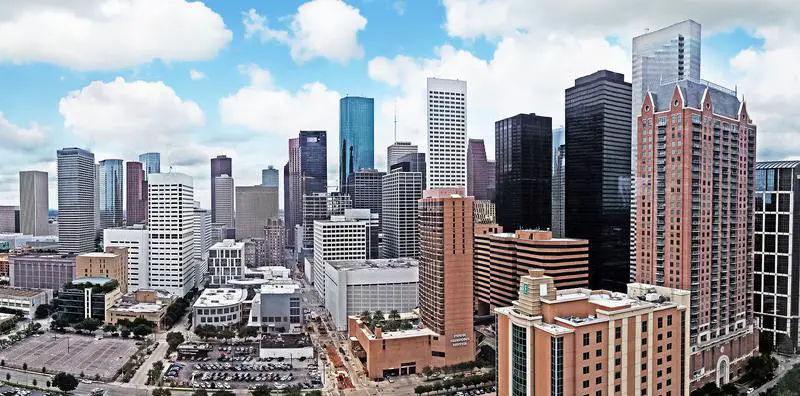 Methodology: How We Determined The Cheapest Houston Hoods In 2022
In order to rank the cheapest places to live in Houston, we had to determine what criteria defines "cheap".
Using census and extrapolated BLS data, we arrived at the following set of criteria:
Overall Cost Of Living
Rent To Income Ratio
Median Home Value To Income Ratio
We then ranked each neighborhood with scores from 1 to 26 in each category, where 1 was the cheapest.
Next, we averaged the rankings for each neighborhood to create a cheap neighborhood index.
And finally, we crowned the neighborhood with the lowest cheapest neighborhood index the "Cheapest City Neighborhood In Houston." We're lookin' at you, Pasadina.
Read on below to learn more about what it's like to live in the cheapest places Houston. Or skip to the end to see the list of all the neighborhoods in the city from cheapest to most expensive.

Summary: Lowest Cost Places To Live In Houston
If you're measuring the neighborhoods in Houston where prices are low and it's cheap to live, this is an accurate list.
As we mentioned earlier, the neighborhoods in Houston aren't all cheap. River Oaks takes the title of the most expensive neighborhood to live in Houston.
We ranked the neighborhoods from cheapest to most expensive in the chart below.
For more Texas reading, check out:
Detailed List Of The Cheapest Neighborhoods To Live In Houston For 2022
Editor's Note: We updated this article for 2022. This is our third time ranking the cheapest neighborhoods to live in Houston.