We know it's hard to believe, but there is more to Hawaii than sunshine, surfing, and beach days. There's the need and want for affordable living in the Aloha State; and surprisingly, Hawaii has just that.
We're pretty sure there isn't a bad place to put up a hut in Hawaii; but there are some places that are super expensive, so HomeSnacks thought that we'd give you the 'ying to that yang' and let you know the most affordable places in Hawaii for 2021.
How did we determine the most affordable place in Hawaii? We consulted Hawaii's census data for 2021. We also looked at cost of living, affordable housing, and safety. There might be some that surprise you. Keep in mind, just because these places in Hawaii are affordable, doesn't mean that they're not nice. To be honest, many of our most affordable Hawaii places are on also on our best places to live in the Paradise of the Pacific. More importantly, if you choose to live in one of Hawaii's most affordable places, you will have plenty of extra money to do the fun things that Hawaii offers. Like, taking a puddle jumper from the Big Island to Maui to surf or scoring tickets to Honolulu's Ukulele Festival.
So, want to know where you can afford to splurge on the 'Big Kahuna Burger' and still be able to cover your cost of living in Hawaii? Keep reading.
The 10 Most Affordable Places To Live In Hawaii
While the competition was fierce, there can be only one number one most affordable to live in Hawaii for 2021. And that, folks, would be Hilo.
So, if you care about home values and affordability, take a look at the list below to see where your Hawaii dollar will go the furthest. And if you don't find your favorite there, head to the bottom.
And if you already knew these places were cheap, check out some more reading about Hawaii and the cheapest places in the country:
The 10 Cheapest Places To Live In Hawaii For 2021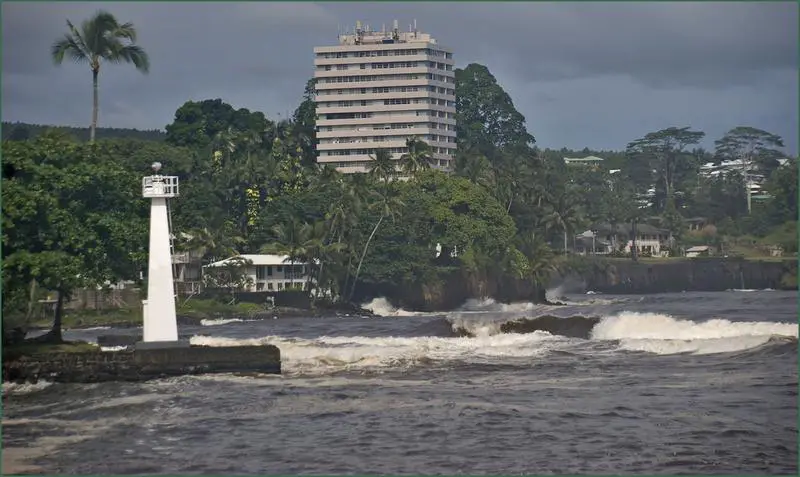 The biggest city to make this list and the third biggest city in Hawaii, Hilo ranks as the cheapest place to live in the state. Hilo is a major tourist destination thanks to being the principal city on the Island of Hawai'i. Nature-lovers will definitely want to hit Akaka Falls State Park, while those with an interest in science or history will have a great day out at the Imiloa Astronomy Center. For both sets of people and everyone in between, Hilo has the fourth cheapest homes for sale in Hawaii, with a median price tag of $329,200. Talk about a sweet deal!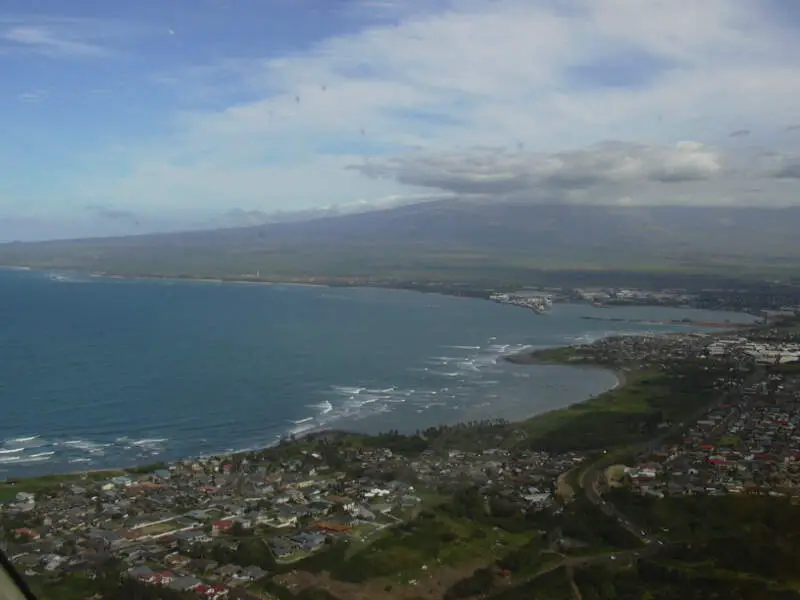 Aloha and welcome to Waihee-Waiehu, the most affordable place to live in Hawaii for 2021. Homes in Waihee-Waiehu go for about $516,400 and the mediant rent is $1,347/month. While those numbers may seem a tad high, keep in mind that the median income in Waihee-Waiehu is $100,042, so residents have plenty of cash leftover after housing is paid for. In fact, residents of Waihee-Waiehu pay the seventh lowest percentage of their income on homes, and the third lowest on rent. Waihee-Waiehu is also home to the Waihee Ridge Trail, which will take you into the clouds to overlook the lush rainforest valley below.
Waihee-Waiehu is located in the east coast of western Maui.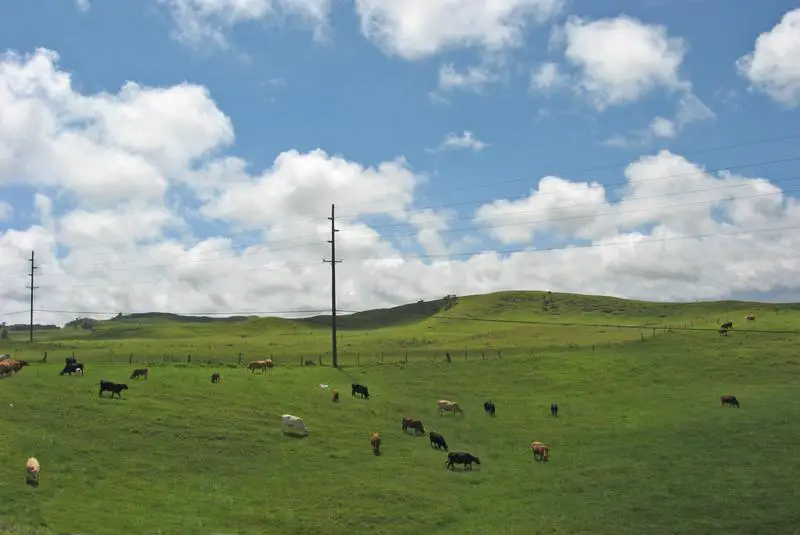 Waimea comes in as the third least expensive place in Hawaii. While Waimea has all the usual island-y things to do, it also hosts a number of farmer's markets that pull folks from near and far. Homes in Waimea go for about $449,200, the 11th lowest in the state. Even more importantly, with a median income of $91,074, Waimea residents enjoy the third best home price to income ratio in Hawaii. On the flip side, Waimea is less affordable for renters, so you're best off buying here.
Waimea is located in the northern part of the Island of Hawai'i.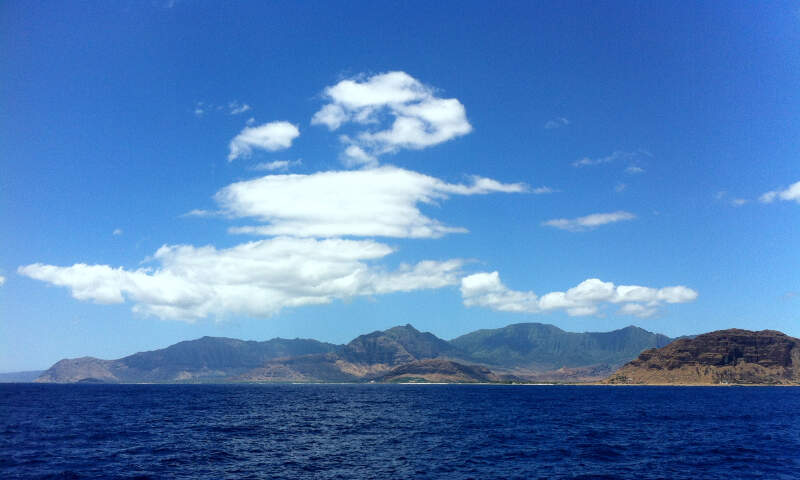 We're taking a long swim up to O'ahu island to get to our fourth cheapest place in Hawaii, Waianae. As the only place on this list with a median rent under $1,000/month, Wainae is a great place to try Hawaii out to see if it's right for you. And if you lock down a job here, know that the median income is $62,172, which gives Wainae the eighth best rent to income ratio in the state.
And from snorkeling with the turtles at Makaha Beach to just chilling on the soft sand at Pokai Bay, we're pretty sure money troubles won't be on your mind here. If you do decide to settle down in Waianae, you're in luck, because it has the sixth cheapest homes in Hawaii.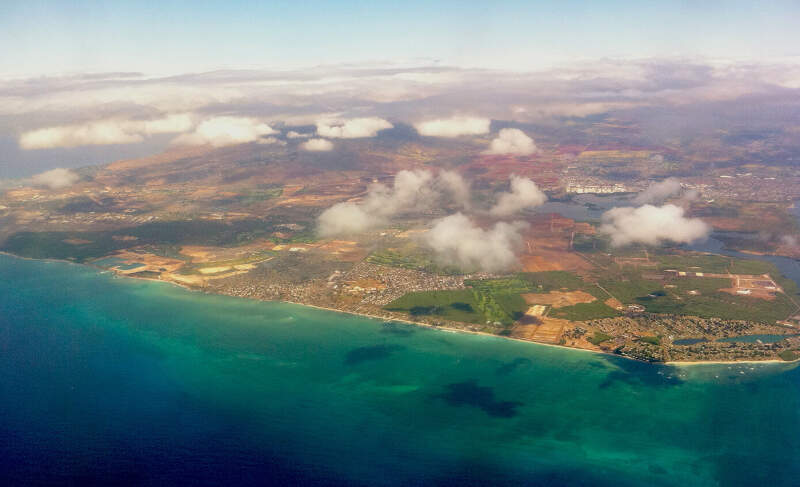 We already named Ewa Beach one of the best cities for singles in Hawaii, so the fact that you can go looking for love on a budget is just icing on the cake. Homes in Ewa Beach go for about $551,200, which combined with a median income of $100,151 gives the city the 12th best home price to income ratio in Hawaii. On the other hand, Ewa Beach has the unfortunate distinction of being one of the least economical places to rent on this list.
But when you're lying on the soft sand or surfing the killer waves at White Plains Beach, we don't think the cost of rent is going to weigh heavily on your mind.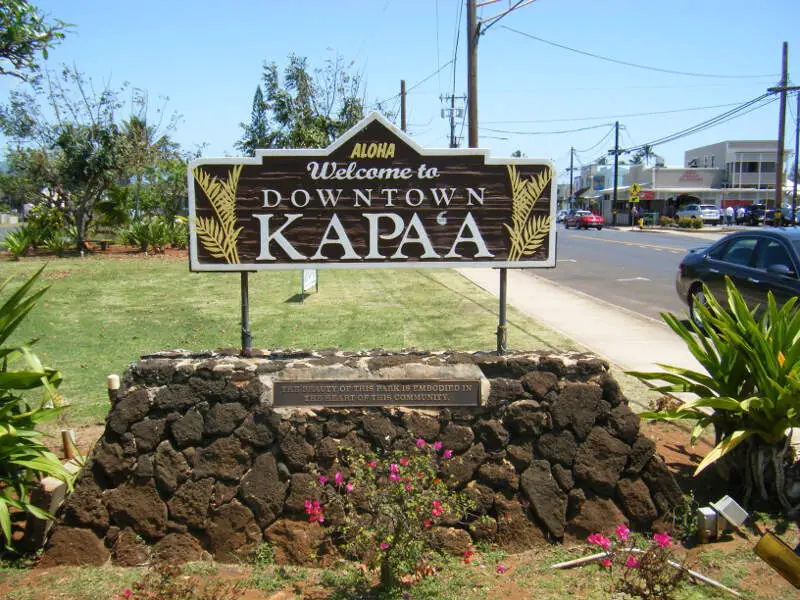 We'll just keep on swimming west to the island of Kauai to reach Kapaa, the sixth most affordable place to call home in Hawaii.
You'd have a tough time believing that you're living in one of the most expensive states in America if you just moved to Kapaa. For starters, the median rent in Kapaa is $1,389, well below the statewide average. And taking into account Kapaa's median income of $90,925, residents pay the sixth smallest percentage of their salaries on rent statewide. For awesome views of Mount Waialeale and jungle valleys, definitely check out the Kuilau Ridge Trail in Kapaa.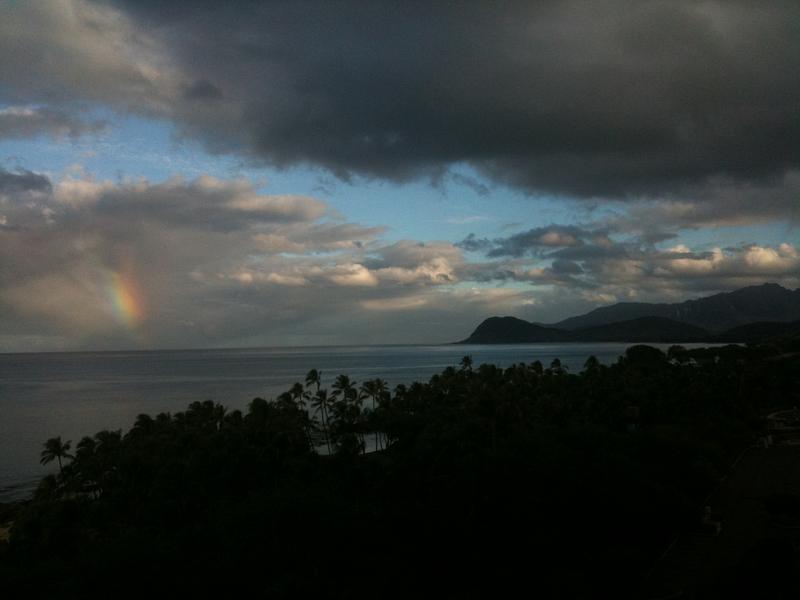 Beaches, sun, and the pristine waters of the Pacific Ocean. Access to those usually costs a pretty penny. Nanakuli, Hawaii, lets you get that with a little bit of a bargain. The town represents the number 7 most affordable spot to live in the state.
Nanakuli is located on the island Oahu, about a 40-minute drive down the coast from Honolulu, the state capital and its biggest city. The 11,461 residents of the town can enjoy Nanakuli Beach Park or head inland to the Nanakuli Forest Preserve. And they get these natural wonders on the cheap.
The median home value in the area sits at $370,600. We know…that sounds high. But this is Hawaii, where property is expensive. That figure actually represents the fifth lowest mark in the state. The median rent comes in at $1,562 per month. The overall cost of living is about 50% above the national average, but that's actually pretty good for the state. Hawaii as a whole runs about 75% more expensive that the U.S. standard.
Looking at other aspects of the economy, the median income stands at $75,031, while the unemployment rate hovers at 11.87%.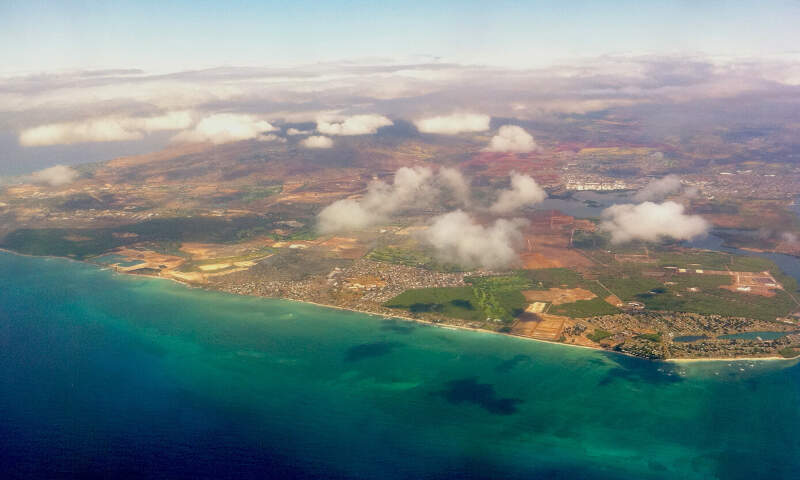 One of a series of affluent housing developments built on the western side of Pearl Harbor, Ewa Gentry, Hawaii, provides access to the good life. A short drive from some of the world's most beautiful beaches and surrounded by high-quality golf courses, life in the community might seem beyond reach. But comparatively speaking, putting down roots in Ewa Gentry is relatively reasonable. The community stands as the number 8 most affordable spot in Hawaii.
First, let's put that statement into context. Hawaii itself is extremely expensive, with the state as a whole costing about 75% more than the national average. Ewa Gentry is in line with this, with a cost of living about 70% above the U.S. standard.
The town becomes more affordable when you take the overall economy into account. The median income in the area comes in at an eye-popping $111,272. Meanwhile, the unemployment rate is a puny 2.83%. Given these numbers, a median home value of $568,300 suddenly seems downright reasonable. In fact, Ewa Gentry has the number 6.0 best home price-to-income ratio in the state.
You've heard of Pearl Harbor, right? If not, check out the History Channel sometime. The western piece of that famous body of water is known as West Loch. The appropriately named West Loch Estates is built along its shores. Living in this community of 6,139 people is pretty easy. You've got the harbor, of course, plus numerous golf courses to choose from, including the West Loch Golf Course.
Sounds like more than you can afford? Well, maybe you could get by in West Loch Estates. It ranks as one of the most affordable places to put down roots in Hawaii.
Now, don't get us wrong. It's not exactly bottom-basement cheap. This is Hawaii, after all. The cost of living in West Loch is about 80% higher than the national average. However, that's pretty typical for Hawaii as a whole.
At the same time, the median home price comes in at a lofty $613,000. But don't worry. Residents of this affluent community can afford it. The median income sits at $106,938. Meanwhile, compared to home purchases, rents are relatively cheap. The median rent stands at $1,243 per month. That means that West Loch Estate has the number 1.0 ratio of income to rents in all of Hawaii.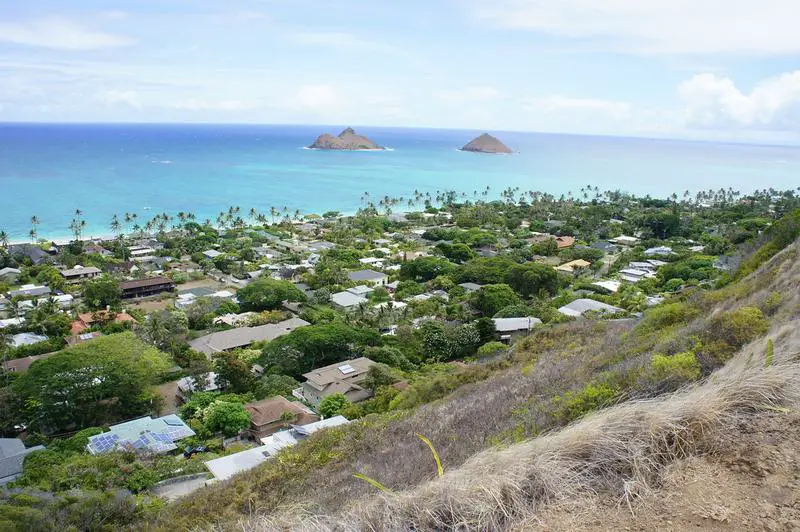 Moving from the west to the east coast of O'ahu brings us to the tenth most affordable place to call home in Hawaii, Kailua. It's also the place on this list closest to Honolulu, so when your friends come for a visit, they won't have a long trip after their flight.
And between the beaches, nature trails, and markets, you'll have plenty to show off when those visitors arrive. While you may be living in one of the states with the highest rent in America, you wouldn't know it in Kailua, where the rent is about $1,000 less than the statewide average.
How We Determined The Most Affordable Places To Live In The Aloha State For 2021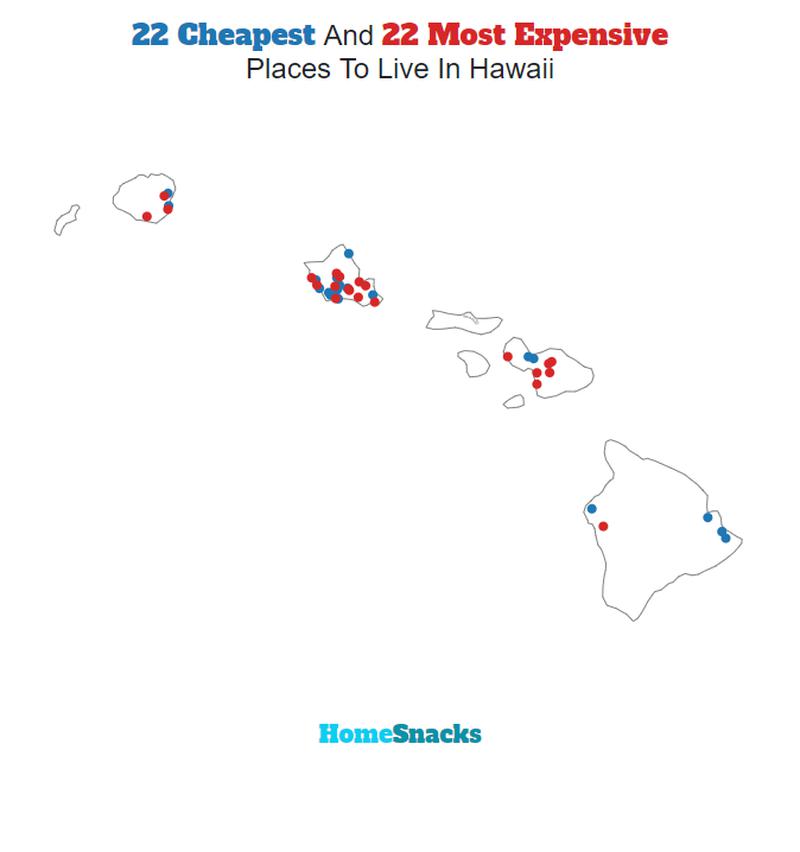 The two most important things to think about when it comes to being able to afford if you can live comes down to:
How much do money do I make?
How much do I have spend to live there?
You need to understand your costs in the context of how much money you make.
For example, if the median household earns $100,000 and spends $40,000 on housing it's actually cheaper to live there than a place with a median income of $50,000 and housing costs of $21,000. You might spend more on housing, but you have more money overall to play with.
With that example in mind, we derived several statistics from the latest Census American Community Survey 2015-2019 around incomes and costs. They are:
Median Home Price / Median Income (lower is better)
Median Income / Median Rent (Higher is better)
Median Home Price
We added simply median home price because high home prices generally correlate with higher expenses for all costs related to homes (heating, electricity, etc).
You can then compare these metrics in each of the places in Hawaii to figure out which is the least expensive.
What you are left with is a "Cost of Living Index" by taking the average rank of each of these metrics for each city.
So we used that cost of living index in order to rank all of the 57 places in Hawaii that have more than 5,000 people.
The place with the lowest cost of living in Hawaii according to the data is Hilo. You can download the data here.

There You Have It Mr. Or Mrs. Hawaii Cheapskate
If you're looking at the cost of living numbers in Hawaii, this is an accurate list of the most affordable places to live in Hawaii for 2021.
Here's a look at the most expensive cities in Hawaii according to the data:
Kaneohe Station
Wailea
Kailua CDP (Honolulu County)
For more Hawaii reading, check out:
The Most Affordable Places To Live In Hawaii
Editor's Note: We updated this article for 2021. This is our seventh time ranking the cheapest places to live in Hawaii.