Editor's Note: Data has been updated for 2020. This is our fifth time ranking the richest cities in Illinois.
Swipe left for slideshow. Article continues below.
Article Table Of Contents
(Skip to section)
Illinois will always be as lucky and wealthy as a lottery winner because they house the Chicago Bears. However, there is more to Illinois than just their great sports teams: there are super wealthy cities in the Land of Lincoln that placate to the rich and famous.
If you're looking for safe cities and neighborhoods, amazing schools, and high-end shopping, with a bank account to match, you can stop your search. There are cities in on our top ten Richest Cities in Illinois that have these 5-star amenities, and then some. And, yes, they are mainly centralized around Chi-town. To create this list, we asked ourselves, what is important to rich people? Besides the obvious: high paying jobs, affluent neighborhoods, gigantic homes, and Michelin rated restaurants, we know that the cities on our list cater to the 'one percent' on a different level.
Cities on our list like Glencoe offer beachfront access to Lake Michigan and cities like Deerfield provide upscale golf courses enough to play a different course every day of the week. Now, it's not lost on us that there are multiple cities on our ten best cities to live in Illinois for 2020 that are also on our richest list. Wealthy cities tend to have it all. To see which cities come out as the wealthiest in Illinois for 2020, grab a slice of deep dish pizza, a nice quiet spot on Lake Michigan, and take a look at the list below.
At the end of the day, here's the set of the 10 richest places in Illinois for 2020:
How does one get their hand on one of these Illinois gems? Well, a couple of things have to fall into place for you.
First off, you need to find a job that pays on average $150,000/year. Might we suggest a job in real estate in our number one richest city? The median home price in this city is $700,000. Secondly, you have to be a hard worker. Unemployment rates and poverty rates in these 'Richie Rich' Illinois cities, come in just below 3%.
So what city in Illinois crushed all categories, that would be Glencoe -- the wealthiest city in Illinois.
So, if you care about living where there are great jobs and wealthy people, take a look the list below. The 'Prairie State' wants you to call it home.
Rich people not your cup of tea? Feel free to check out some more reading about Illinois:
The 10 Richest Cities In Illinois For 2020
Glencoe is a village in northeastern Cook County, Illinois, United States. As of the 2010 census, the total population was 8,723. Glencoe is located on Chicago's North Shore and is located within the New Trier High School District.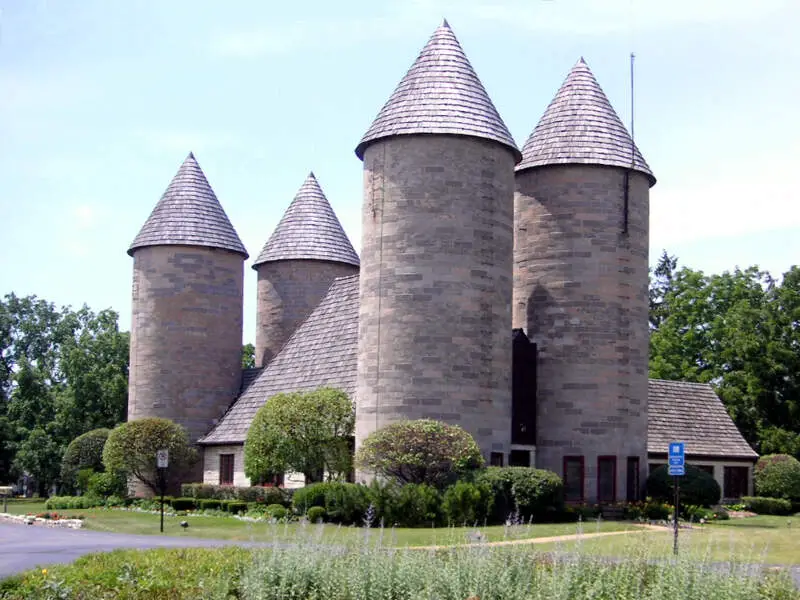 Inverness is a suburban village in Cook County, Illinois, United States. The population was 7,399 at the 2010 census.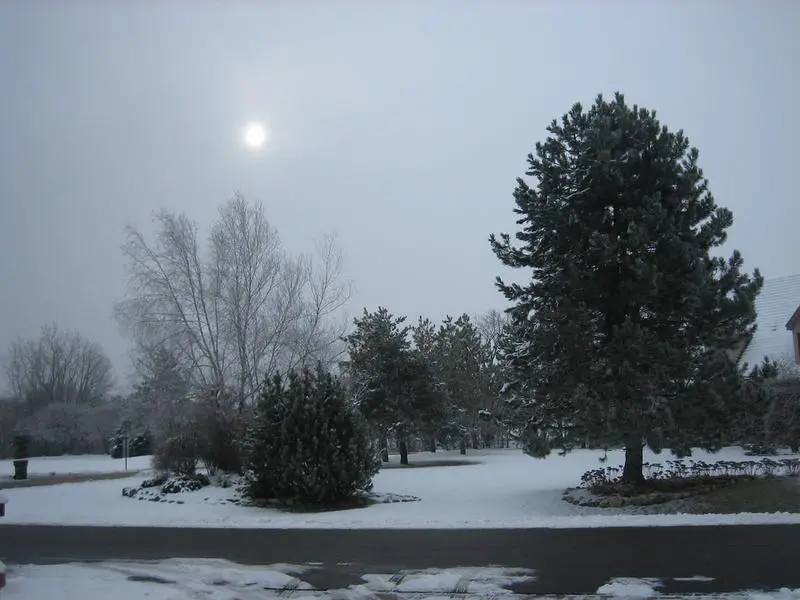 Hawthorn Woods is an affluent village in Fremont and Ela townships in Lake County, Illinois, United States. The population was 7,663 at the 2010 census. The village is located approximately 40 miles northwest of downtown Chicago. It was officially incorporated in 1958. Major transportation arteries include Midlothian Road, Old McHenry Road, Gilmer Road, and the Elgin, Joliet and Eastern Railway. The new Hawthorn Woods Country Club, whose golf course was designed by golf professional Arnold Palmer, is located within the village's perimeter.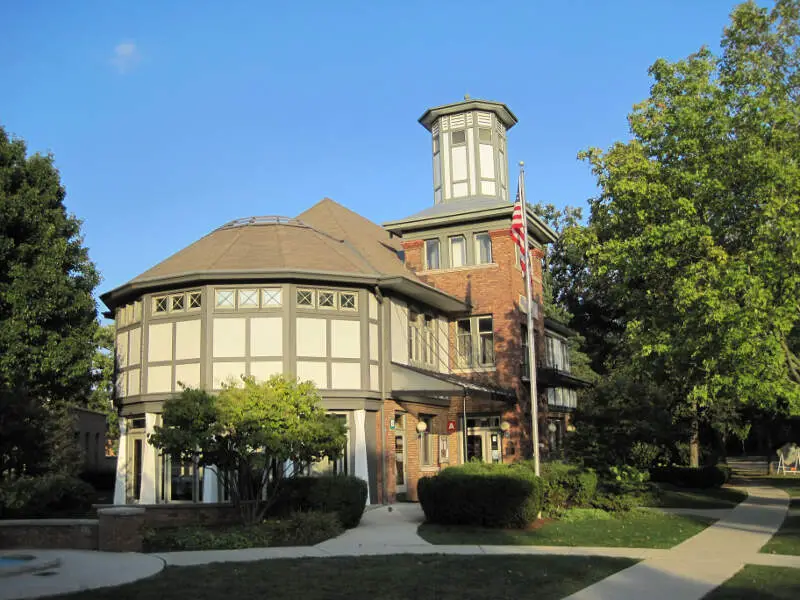 Lake Bluff is a village in Shields Township, Lake County, Illinois, United States. The population was 7,469 as of 2015.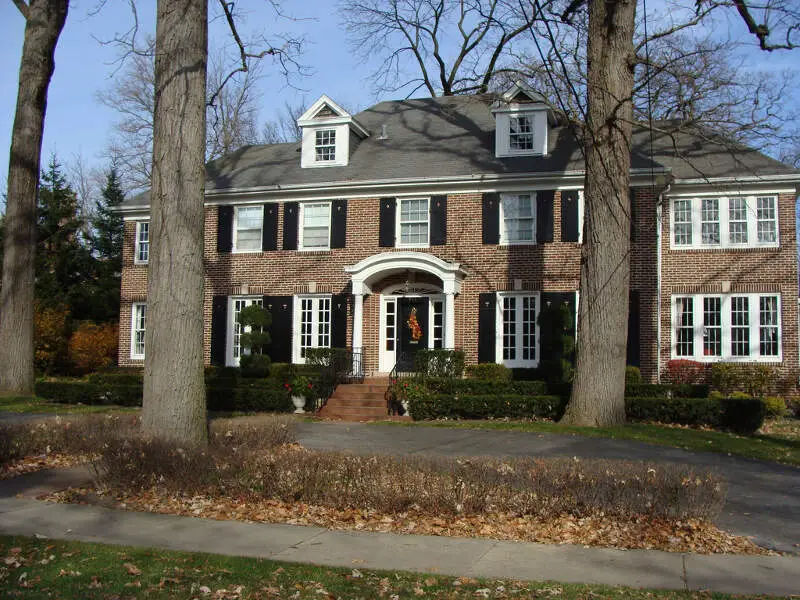 Winnetka is a village in Cook County, Illinois, United States, located 16 miles north of downtown Chicago. The population was 12,187 at the 2010 census. The village is one of the wealthiest places in the nation in terms of household income, and the richest in Illinois.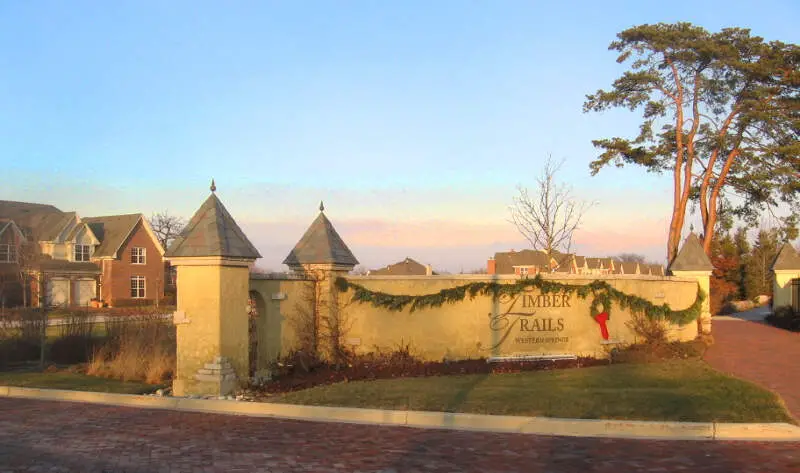 Western Springs is a village located in Cook County, Illinois, United States and is a suburb of Chicago. As of the 2010 census, the village had a total population of 12,975. It is twinned with Rugeley, United Kingdom.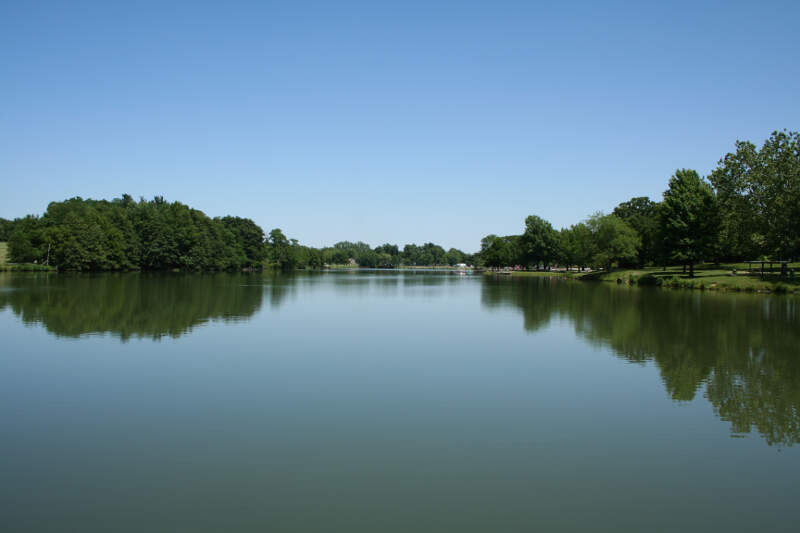 Mahomet is a town in Champaign County, Illinois, United States. The population was 7,258 at the 2010 census. Mahomet is located approximately ten miles west of Champaign at the junction of Interstate 74 and IL 47.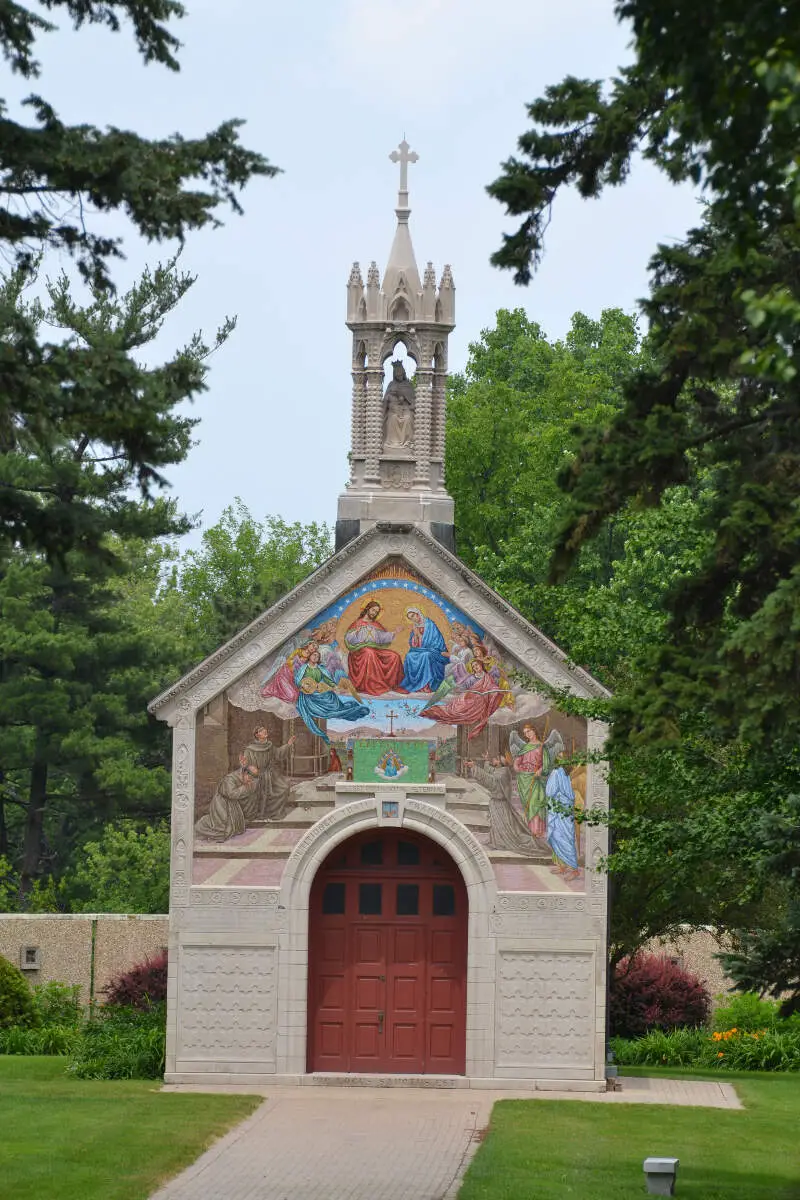 Oak Brook is an affluent village in DuPage County with a small portion in Cook County in Illinois. The population was 7,883 at the 2010 census. A suburb of Chicago, Oak Brook serves as home to the headquarters of several notable companies and organizations including McDonald's, Ace Hardware, Blistex, Federal Signal, CenterPoint Properties, Sanford L.P., TreeHouse Foods, and Lions Clubs International.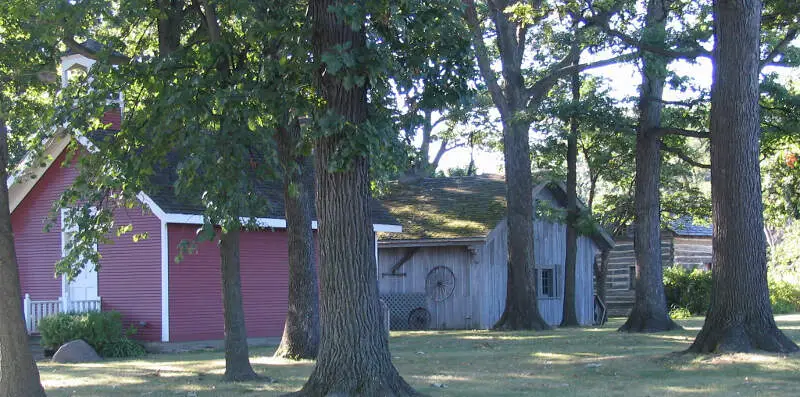 Deerfield is a village in Lake County, Illinois, United States, approximately 25 miles north of Chicago with a small portion extending into Cook County, Illinois. The population was 18,225 at the 2010 census, a decline of 175 from 2000.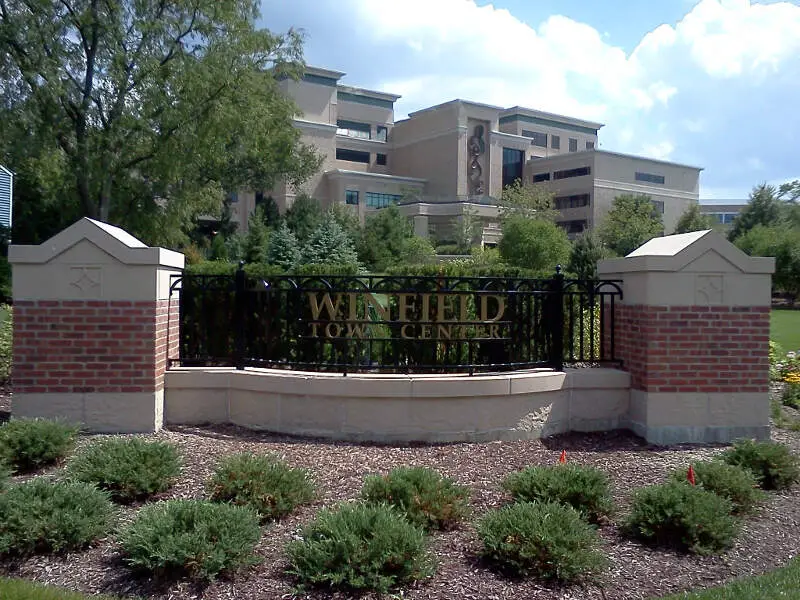 Winfield is an incorporated village located in Milton and Winfield Townships, DuPage County, Illinois, United States. The population was 8,718 at the 2000 census and as of 2016 the population was 9,492.
How We Determined The Richest Places In Illinois For 2020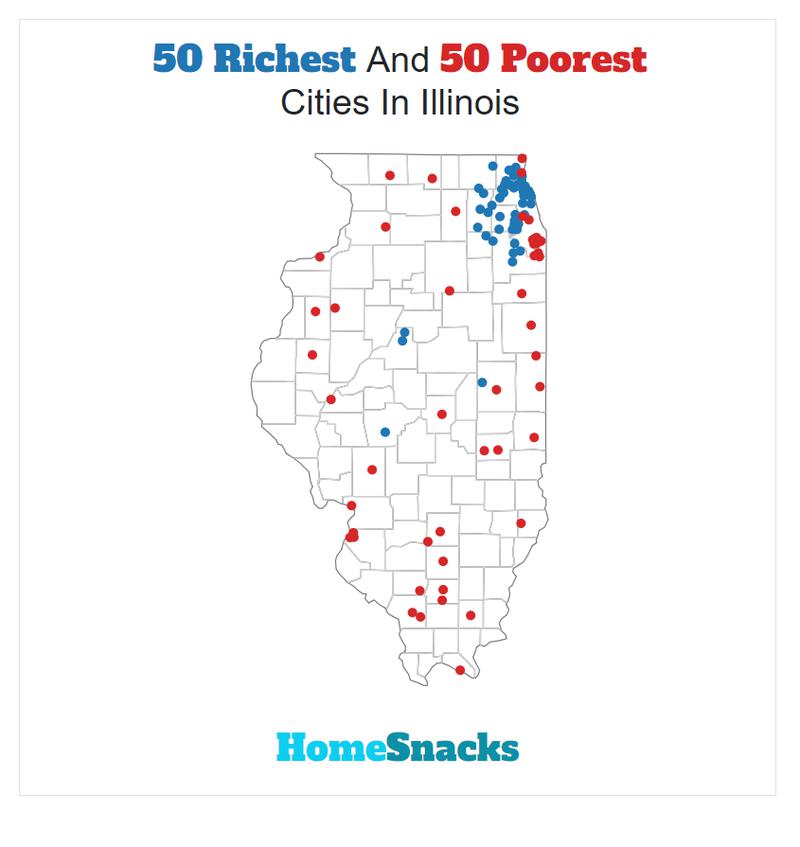 The first thing that comes to most people's minds when they think about determining the richest places is to simply identify personal incomes. After all, rich people have really high salaries.
However, we don't believe that one statistic wholly encompasses what it means to be one of the "richest places". So we looked at this set of criteria from the newly released 2014-2018 American Community Survey:
Poverty Level
Median Household Income
Unemployment Rate
Median household income is the most digestible way to understand how rich a place really is. The unemployment rate tries to capture the prospects for more people to become rich. If more people are employed, the richer the future looks.
After we collected the data for all 335 places with more than 5,000 people in Illinois, we ranked each place from 1 to 335 for each of the criteria, with 1 being the richest.
We then averaged all the rankings for a place into a "Rich Score" with the place having the lowest overall Rich Score, Glencoe, crowned the "Richest City In Illinois For 2020". You can download the data here.
You can learn more about the top ten below or skip to the end to see the rankings for all 335 places.

There You Have It - The Wealthiest Places In Illinois For 2020
Like we said earlier, when we set out to identify the richest places in Illinois, we weren't sure what we'd encounter, but it ended up being some of the best places to live in Illinois.
When you look at the data, the cities and places mentioned above meet the criteria for being at the very top of the income ladder for everyone that lives there.
If you're curious enough, here are the poorest cities in Illinois, according to data:
Poorest: Centreville
2nd Poorest: East St. Louis
3rd Poorest: Riverdale
For more Illinois reading, check out:
Detailed List Of The Richest Cities In Illinois