You don't have to win the lottery or detassel hundreds of acres of corn by yourself, to live in most cities in Illinois: it's extremely affordable.
Yes, learning the value of the dollar is important, but you don't want to stress about it daily when looking for a great place to live, good food, and low cost of living. Well, you don't have to look any further if you choose Illinois to set up shop. The Land of Lincoln is one of the most affordable in the country.
Most people think that Illinois cities are filled with a bunch of fancy steakhouses, Lincolnshire snobs, and a boatload of wealthy farmers. While all this might be true for some Illinois cities, the country bumpkins and city folk of this Midwest state would beg to differ. Illinois cities have a lot to offer to all income levels; and surprisingly, there are cities in this flyover state that won't break your bank.
Now, don't go all crazy and drown your financial woes at the local Family Dollar. Just because The Prairie State is affordable, doesn't mean it's all 'subsidized housing' cheap. It means the cost of living is doable. And that means you have more money to do the fun stuff that Illinois has to offer: like buying Chicago Bears' season tickets or taking an RV trip to the Shawnee National Forest. #GoBears
So, grab yourself a fried tenderloin the size of your head and a cold pop, and read on.
The 10 Most Affordable Places To Live In Illinois
What does the most affordable place to live in Illinois look like? Well, after crunching data from the US Census in terms of median housing costs, median income, and overall cost of living for cities with over 5,000 residents, Litchfield brings home the bacon as the cheapest place in Illinois.
And even though Litchfield may be the cheapest, every place in the top ten let's you live like a king on a pauper's salary.
So, if you care about home values, cost of living, and high quality of life, take a look at the list below to find the most affordable places in Illinois, where your salary will let you live like royalty.
And if you already knew these places were cheap, check out some more reading about Illinois and the cheapest places in the country:
The 10 Cheapest Places To Live In Illinois For 2021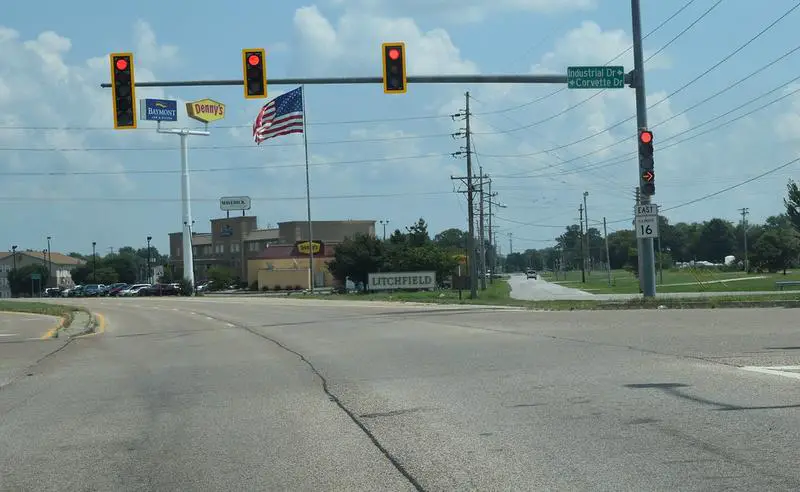 The absolute cheapest place to live in Illinois for 2021 is Litchfield, a small city located between St. Louis and Springfield. Litchfield takes the gold medal for affordability thanks to being an equally great place to buy or rent. The median rent in Litchfield is $571, which is about three times lower than the statewide average. For those looking to hunker down in Litchfield long-term, the median home price is $75,900. Residents of Litchfield earn a median income of $50,368, meaning the city has the sixth best ratio of home price to income in the state.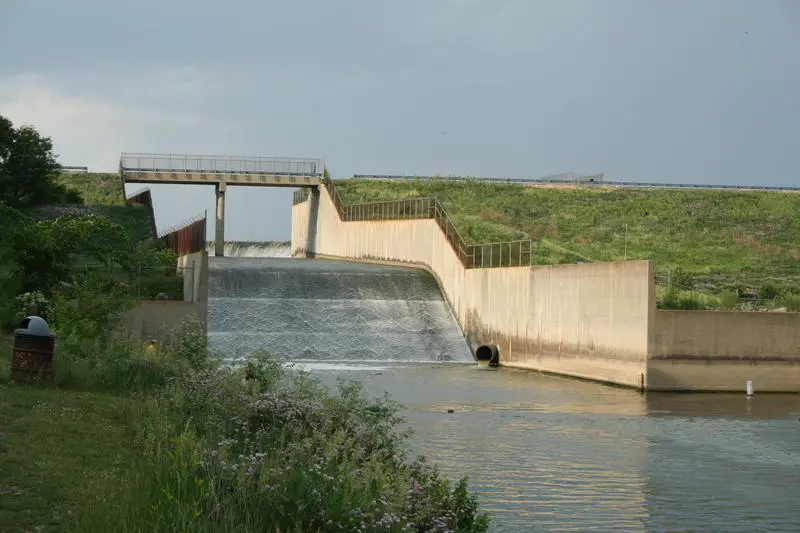 Coming in as the second most affordable place in Illinois is Clinton, a city located an hour northeast of Springfield. With a median income of $46,923, Clinton has a slightly better home price to income and rent to income ratio than Litchfield. However, the median home price in Clinton is slightly higher at $82,100, bumping Clinton to the #2 spot. Additionally, the unemployment rate in Clinton is about double that of Litchfield, so you may have a tougher time locking down a job to appreciate the city's affordability.
If you take advantage of the free things to do in Clinton, like hiking at Weldon Springs State Park, then you'll have even more money in your bank account at the end of the week.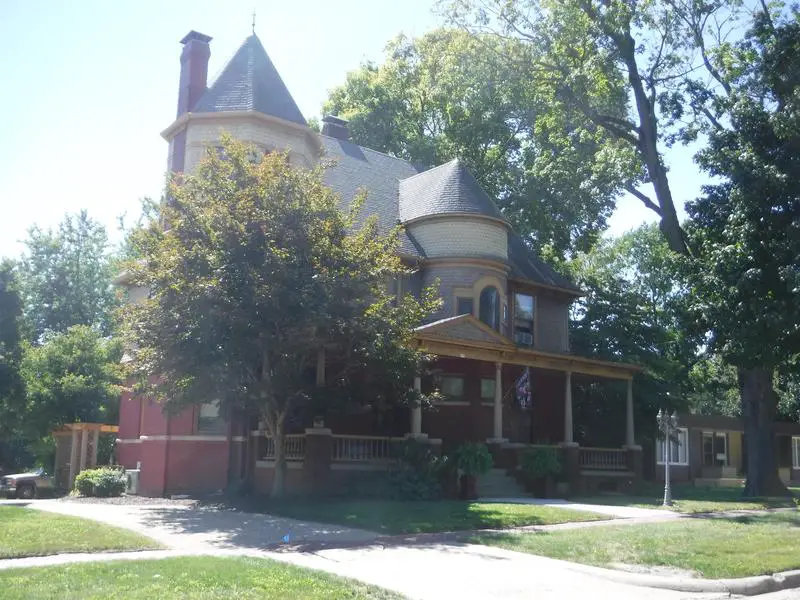 When it comes to buying a home on a budget, there's few better on this list than Pana. The city also has a super low unemployment rate, so you should have no trouble getting a job with a median income of $50,028. The median home price in Pana is $75,400, giving the city the seventh lowest ratio of home price to income in Illinois, the best of any city listed here. If you feed yourself on catfish from Pana Lake, you can further cut down on both your entertainment and food budget all at once.
Pana is located about an hour southeast of Springfield.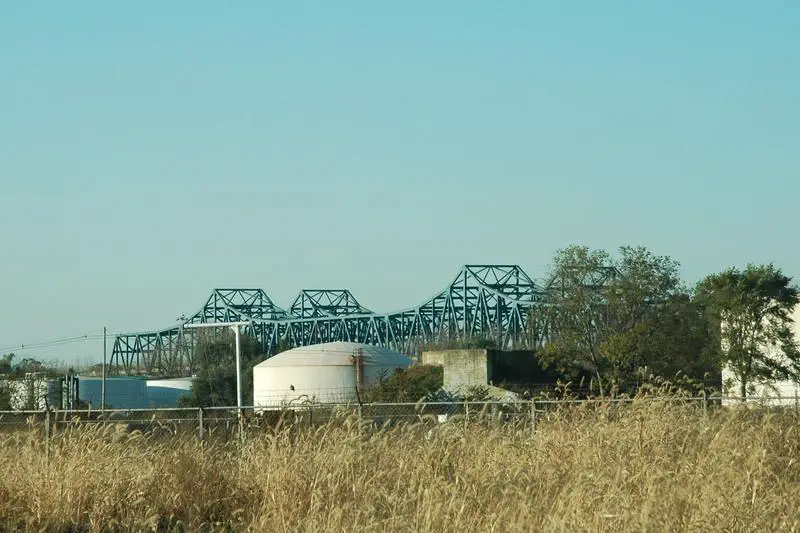 Creve Coeur wasn't even in the top 50 cheapest places to live in Illinois last year, so this jump up to the #4 spot represents a seismic shift in the village's affordability. To what can we attribute this massive change? A combination of higher pay and lower home prices give Creve Coeur the tenth best ratio of home price to income in the state. Folks in Creve Coeur earned a median income of $49,870 and paid a median price of $82,400 in 2021. If you've already got all the gear you need, mountain-biking at Creve Couer Independence Park is a cheap way to spend your weekends.
Creve Coeur is a suburb of Peoria.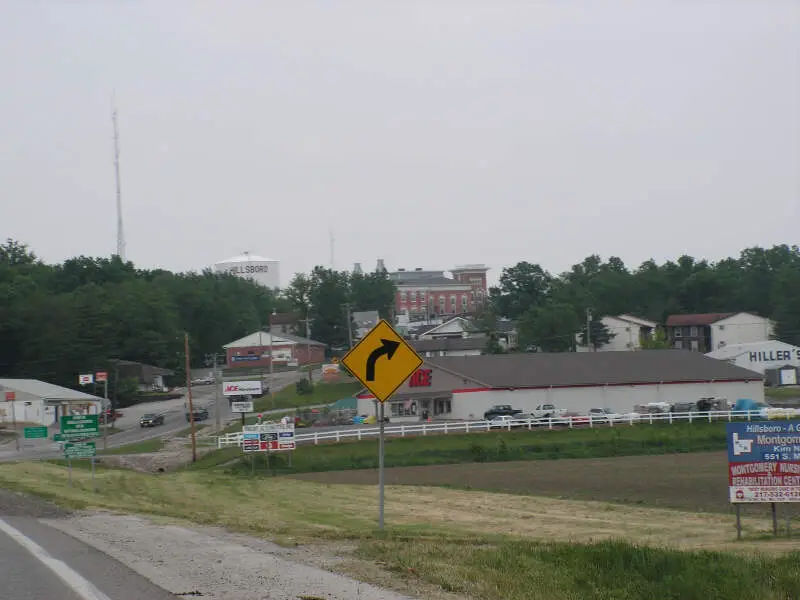 Hillsboro is the fifth most affordable city in Prairie State, mostly thanks to having the 13th lowest home price to income ratio in Illinois. The median home price in Hillsboro is $90,200, but when you're earning a median income of $53,346, the mortgage will be paid off before you know it. At $661/month, Hillsboro has the highest median rent on this list, but thanks to the city's solid median income, it doesn't have the worst rent to income ratio. If you're still trying to maximize your savings in Hillsboro, bird-watching at Bremer Sanctuary won't cost you a dime.
In what's becoming a pattern, Hillsboro is just an hour outside of Springfield.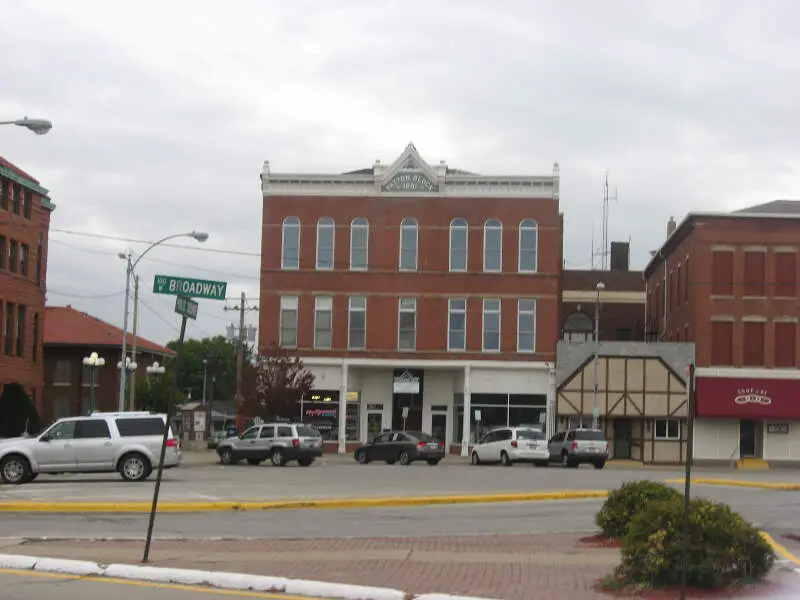 Source: Public domain
The county seat of Warren County in the western part of the state, Monmouth ranks as the sixth most affordable place to call home in Illinois. Rent in Monmouth is the 12th cheapest statewide, with a median price tag of $585.
If you decide to make Monmouth your permanent home, the median price of a home here is very reasonable at $75,800, especially considering that the average household here earns $44,037 annually. Low housing costs are just part of why Monmouth's overall cost of living score is only 79.
And just because it's affordable doesn't mean that Monmouth skimps on quality of life. There are plenty of local museums around, for starters. There's also the annual Prime Beef Festival, which takes place the week after Labor Day each year.
It kicks off with one of the largest parades in Western Illinois, so be ready to celebrate if you're moving to Monmouth.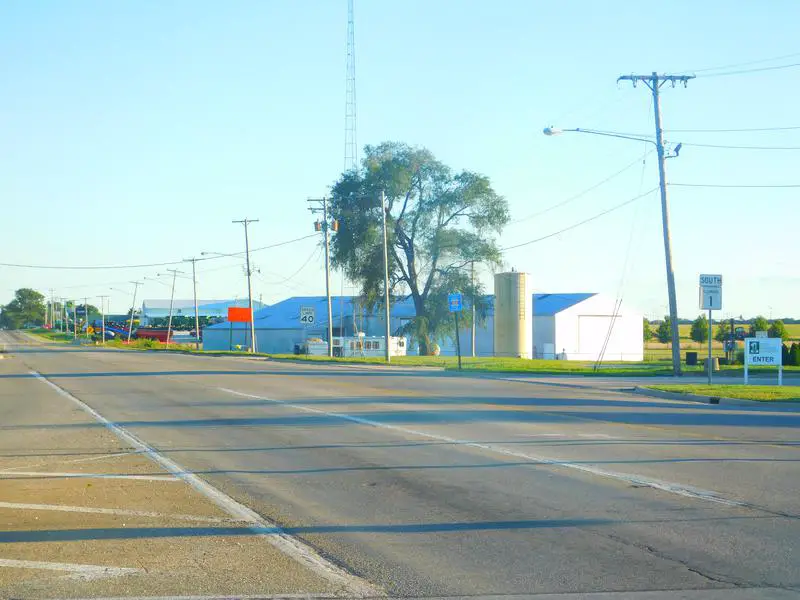 Located about 2 hours south of Chicago and 2 hours northwest of Indianapolis, Hoopeston ranks as the seventh cheapest city in Illinois. At a median price tag of $62,500, Hoopeston has some of the least expensive home prices in the state. Folks in Hoopeston earn a median income of $43,914, giving Hoopeston the fourth best ratio of home price to income in Illinois. Even though rent in Hoopeston is quite low at $621/month, the slightly lower median income in Hoopeston makes renting less attractive than buying.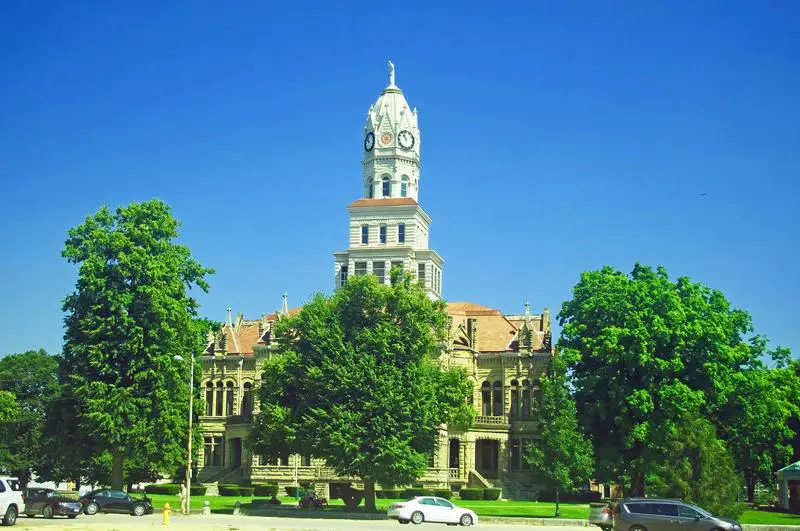 You may think that Paris is an expensive city, and you'd be right if we were talking about the one in France. Paris, Illinois, on the other hand, is the eighth cheapest place to live in the whole state.
A city of 8,372 situated near the Indiana border, Paris has some crazy cheap housing options. The housing portion of Paris' cost of living score is nearly half the statewide average. Homes here go for a median price of $74,900, while your typical Paris rental is about $614.
The median household income in Paris is $44,209, and that's up over 8% from last year — with growth like that, we can expect things to just keep becoming more and more affordable.
Just because Paris is cheap doesn't mean it's without its luxuries. For example, the Eagle Ridge Golf Course is a local favorite, and it won't break the bank to sign up for a season.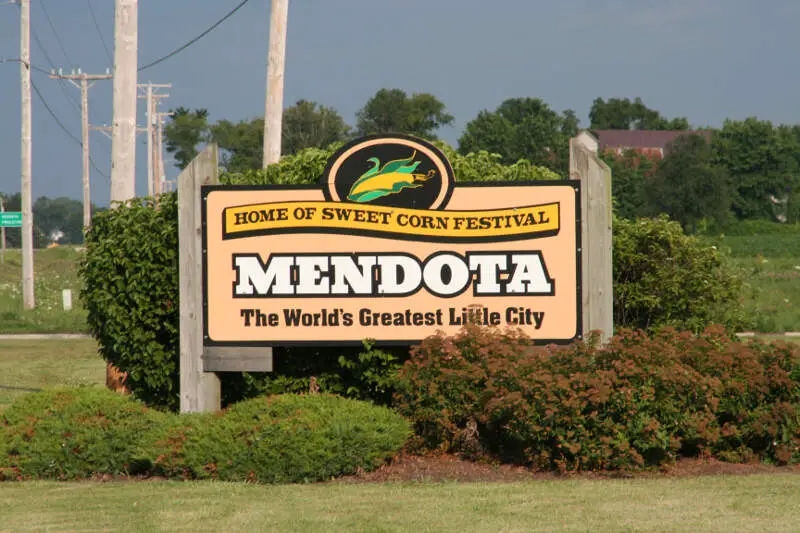 Located about 85 miles west of Chicago, Mendota ranks as the ninth cheapest city in Illinois. With a price tag of $108,600, Mendota has the highest median home price on this list. The median income in Mendota is $54,188, meaning Mendota also has the least impressive home price to income ratio on this list. On the other hand, Mendota also has the best ratio of rent to income of any city listed here, with a median rent of $595. In other words, Mendota is a great place to test the waters in Illinois without committing to a mortgage. Speaking of waters, angling at Mendota Lake Park will keep you entertained on a budget.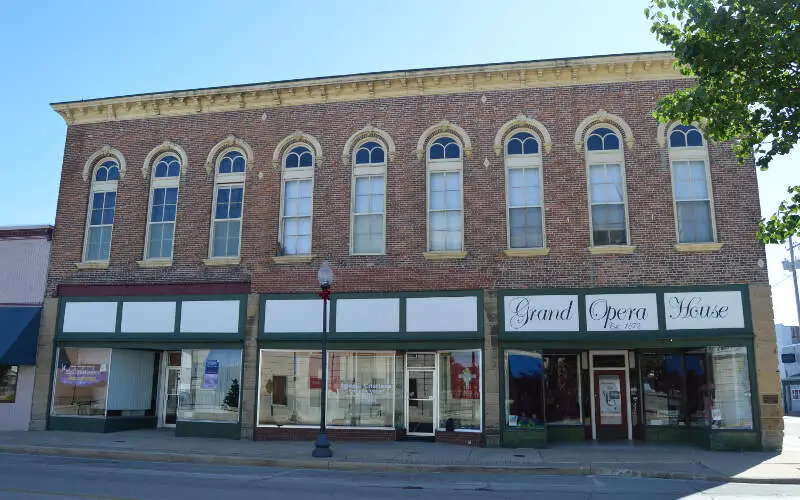 Source: Public domain
Beardstown is the tenth most affordable city in Illinois, mostly because of its rock-bottom home prices. The median home price in Beardstown is $68,900, the lowest you'll see on this list. Beardstown residents earn a median income of $40,750, giving Beardstown the 12th lowest ratio of home price to income in Illinois. The affordability of Beardstown goes way down for renters, who pay a median rent of $582, giving the city the worst income to rent ratio of any city on this list.
Beardstown is located an hour northwest of Springfield.
How We Determined The Most Affordable Places To Live In The Prairie State For 2021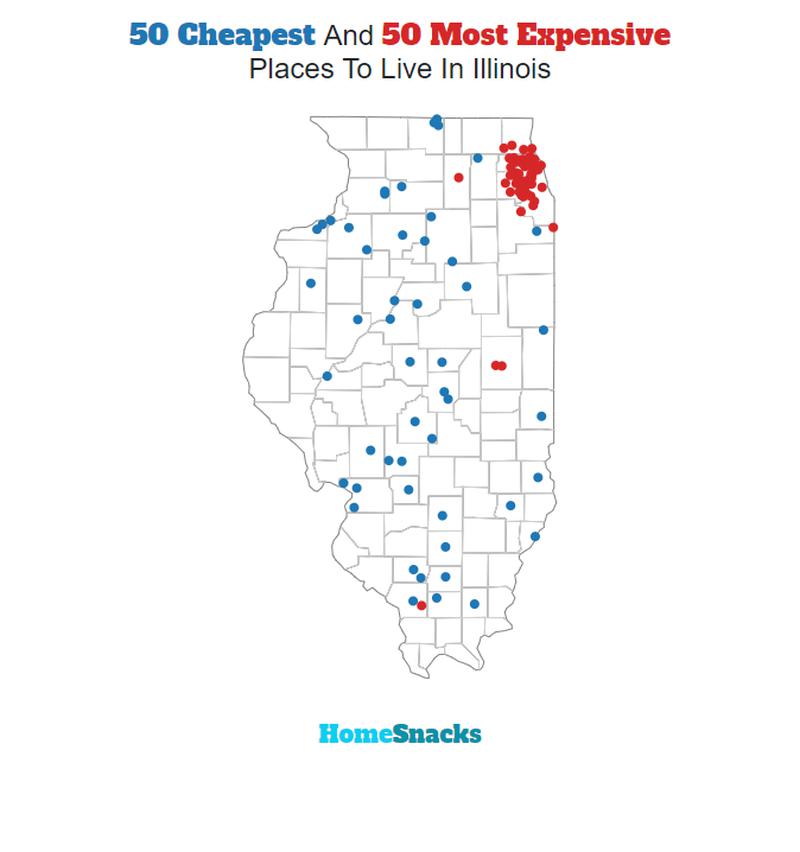 The two most important things to think about when it comes to being able to afford if you can live comes down to:
How much do money do I make?
How much do I have spend to live there?
You need to understand your costs in the context of how much money you make.
For example, if the median household earns $100,000 and spends $40,000 on housing it's actually cheaper to live there than a place with a median income of $50,000 and housing costs of $21,000. You might spend more on housing, but you have more money overall to play with.
With that example in mind, we derived several statistics from the latest Census American Community Survey 2015-2019 around incomes and costs. They are:
Median Home Price / Median Income (lower is better)
Median Income / Median Rent (Higher is better)
Median Home Price
We added simply median home price because high home prices generally correlate with higher expenses for all costs related to homes (heating, electricity, etc).
You can then compare these metrics in each of the places in Illinois to figure out which is the least expensive.
What you are left with is a "Cost of Living Index" by taking the average rank of each of these metrics for each city.
So we used that cost of living index in order to rank all of the 333 places in Illinois that have more than 5,000 people.
The place with the lowest cost of living in Illinois according to the data is Litchfield. You can download the data here.

There You Have It Mr. Or Mrs. Illinois Cheapskate
If you're looking at the cost of living numbers in Illinois, this is an accurate list of the most affordable places to live in Illinois for 2021.
Here's a look at the most expensive cities in Illinois according to the data:
Lincolnshire
Highwood
Lincolnwood
For more Illinois reading, check out:
The Most Affordable Places To Live In Illinois
Editor's Note: We updated this article for 2021. This is our seventh time ranking the cheapest places to live in Illinois.