Article Table Of Contents   
(Skip to section)
If you're planning a move to Long Beach in the near future, then you're in the right place. We've taken the guesswork out of finding the Long Beach's best neighborhoods by turning to science and data.
Just a half hour south of Los Angeles, Long Beach is among the best cities that California has to offer. It has pristine beaches, heaps of farmers markets, and the nicest weather in the country. It's also an incredibly walkable city that will allow you to ditch your car and cut down on your carbon footprint. On top of that, it's a "paws-a-tively" dog-friendly city, so even your pup will agree that you've made a good choice by moving here. I mean, Snoop Dogg and Sublime both got their starts here, so you know Long Beach has a solid track record for producing excellence.
With all these great amenities, it's hard to go wrong in Long Beach. But we at Homesnacks aren't satisfied with merely not going wrong -- we want to provide you with the tools to discover the very best that Long Beach has to offer. The places where unemployment is low, property values are going up, streets are safe, and amenities are aplenty.
So where are the best neighborhoods in Long Beach? By and large, neighborhoods that made the cut are located in the city's south and east ends. Italophiles with deep pockets will absolutely adore life in Naples, where canals complete with gondoliers are a part of the everyday landscape. Folks looking to live in the wealthiest corner of the city will find plenty of one-percenters in El Dorado Park. Those who want an affordable spot with plenty of vibrancy and youth will feel right at home in City College Area. And if you're a movie buff that wants to live among estate-sized homes that frequently feature in Hollywood films, then Los Cerritos will provide a truly cinematic experience.
So get ready to walk along some of the nation's nicest beaches with your dog in tow, because we're taking a little stroll through Long Beach's best neighborhoods.
The Best Neighborhoods In Long Beach For 2022
If you end up in any of the above Long Beach neighborhoods, you're going to have a good time. Don't worry if some of your favorite activities, like movies on the beach, the Aquarium of the Pacific, or Naples Island aren't in your neighborhood -- as one of the most walkable cities in America, you'll be able to get wherever you want without any hassle.
All in all, Long Beach is a great place to live regardless of what you prioritize in a home. But of Long Beach's 27 neighborhoods, only one can be dubbed the best. So what Long Beach neighborhood takes the title for 2022? According to the data and our SnackAbility scale, Park Estates is the best neighborhood in Long Beach.
What about the rest of Long Beach's neighborhoods? Have a look at the full list below to see how each neighborhood did in the rankings.
For more California reading, check out:
The 10 Best Neighborhoods To Live In Long Beach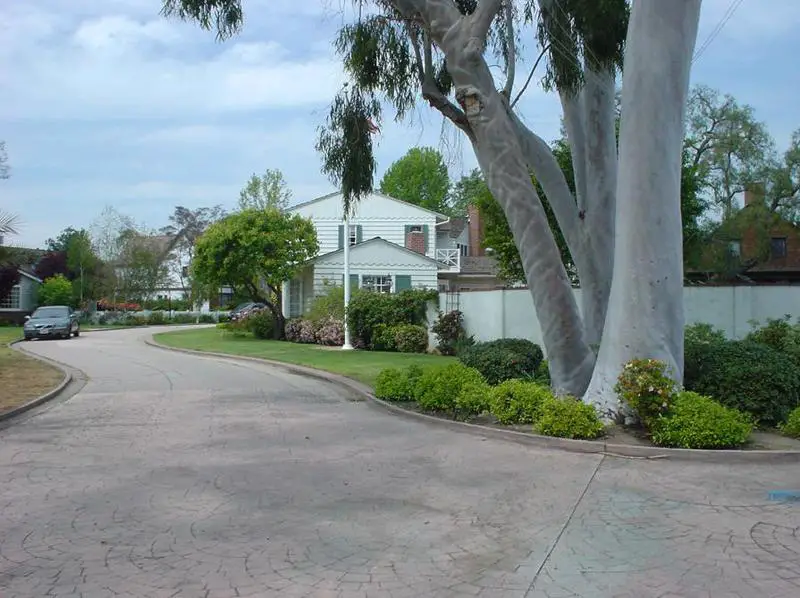 Source: Public domain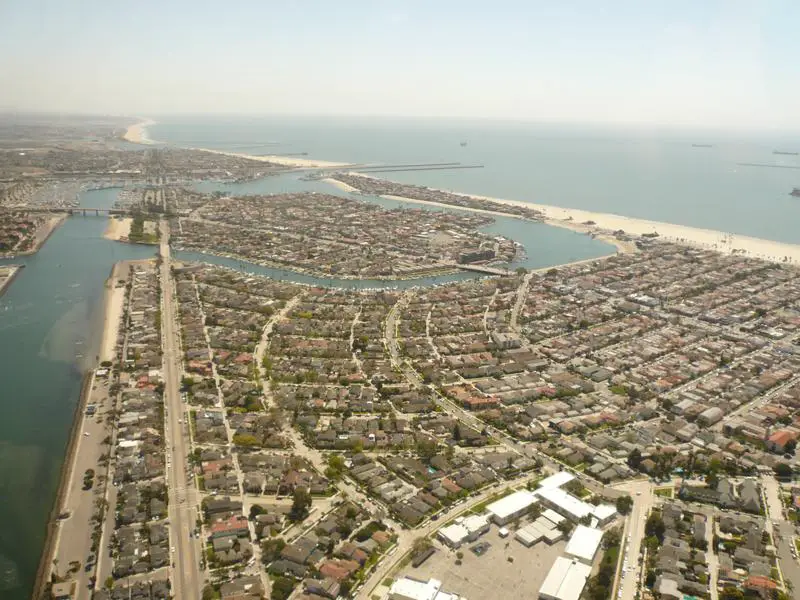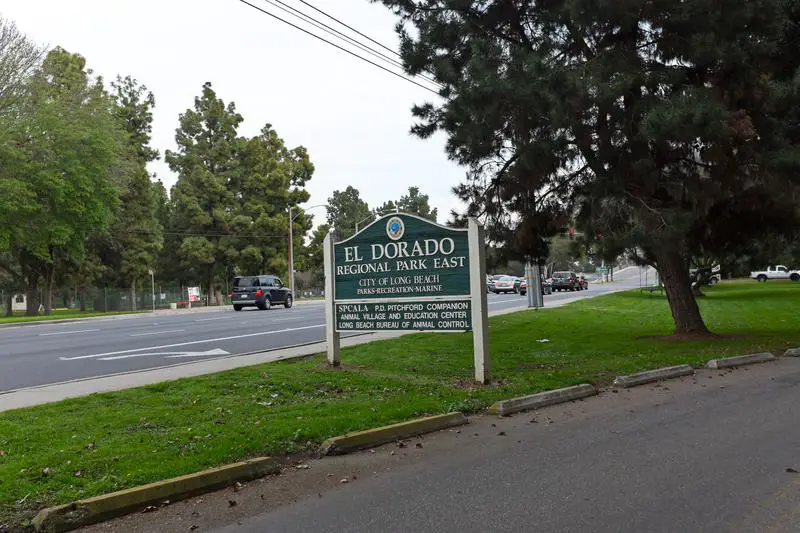 Source: Public domain
Methodology: How We Determined The Best Long Beach, CA Neighborhoods In 2022
In order to rank the best neighborhoods in Long Beach, we had to determine what criteria defines a "best".
Using crime, census, and extrapolated BLS data, we arrived at the following set of criteria:
High incomes
Low unemployment rates
Low crime
High home prices
High population densities (A proxy for things to do)
We then ranked each neighborhood with scores from 1 to 27 in each category, where 1 was the best.
Next, we averaged the rankings for each neighborhood to create a best neighborhood index.
And finally, we crowned the neighborhood with the lowest best neighborhood index the "Best City Neighborhood In Long Beach." We're lookin' at you, Park Estates.
Read on below to learn more about what it's like to live in the best places Long Beach, California has to offer. Or skip to the end to see the list of all the neighborhoods in the city from best to worst.
Summary: Putting A Bow On Our Analysis Of The Best Neighborhoods In Long Beach
If you're measuring the neighborhoods in Long Beach where crime is low and everyone wants to live, this is an accurate list.
As we mentioned earlier, the neighborhoods in Long Beach aren't all good. Wilmington takes the title of the worst neighborhood to live in Long Beach.
We ranked the neighborhoods from best to worst in the chart below.
For more California reading, check out:
Best Neighborhoods To Live In Long Beach For 2022 Detailed Data
| Rank | Neighborhood | Population |
| --- | --- | --- |
| 1 | Park Estates | 2,646 |
| 2 | The Plaza | 21,865 |
| 3 | City College Area | 10,097 |
| 4 | Lakewood Village | 7,774 |
| 5 | Alamitos Heights | 2,873 |
| 6 | Los Altos | 13,766 |
| 7 | Bixby Knolls | 4,610 |
| 8 | Los Cerritos Area | 7,391 |
| 9 | Naples-Marina Area | 8,881 |
| 10 | El Dorado Park | 5,378 |
| 11 | State College Area | 9,427 |
| 12 | Californial Heights | 6,988 |
| 13 | Belmont Heights | 10,797 |
| 14 | Belmont Shore | 7,093 |
| 15 | East Side | 36,317 |
| 16 | Circle Area | 28,815 |
| 17 | Bixby Area | 14,916 |
| 18 | City Of Signal Hill | 10,207 |
| 19 | Dominguez | 363 |
| 20 | North Long Beach | 82,907 |
| 21 | North West Long Beach | 10,728 |
| 22 | West Side | 25,143 |
| 23 | Wrigley | 37,908 |
| 24 | Poly High District | 31,628 |
| 25 | Downtown | 72,348 |
| 26 | Airport Area | 416 |
| 27 | Wilmington | 2,146 |
Editor's Note: We updated this article for 2022. This is our ninth time ranking the best neighborhoods to live in Long Beach.