You have to be either a trust fund baby, married to a Kardashian, super good at a sport, or a popular movie producer to live in our top ten richest cities in California for 2021.
If you're looking for safe cities and neighborhoods, amazing schools, large green spaces, grand swimming pools, good food, and high-end shopping with paycheck to match, you can stop your search. There are cities in the Sunshine State that have all of these 5-star amenities, and more, because they cater to the California 'one percenters'. Is it like lifestyles of the rich and famous in California's richest cities? Probably. And if you move to cities on our list like, Orinda, you might find yourself living next to notables like Matt Cain or Ken Dorsey.
How does one get their hand on one of these super wealthy cities? Well, a couple of things have to fall in place for you. First off, you need to find a job that pays close to $200,000/year. Might we suggest a job as a contractor in or a tech entrepreneur in our number one richest city, Los Altos Hills? Whether it's building $4.5 millions dollar homes or creating the next robot, we're sure you'll stay busy and wealthy. Secondly, you have to be a hard worker to live in one of our top ten richest cities. Unemployment rates and poverty rates in these California cities, barely reach 4%.
Monetary wealth does make a city rich, but there are cities on our list that are both rich in the dollar as well as rich in amenities. Cities like Palos Verdes Estates and Pleasanton grace the Pacific Coast. And cities like San Ramon and MIll Valley are the playground to San Francisco. These cities have staycation written all over them. This means that you can keep money in your wallet so that you can afford to live in the fancy cities.
To take a closer look at the wealthiest cities in California for 2021, warm up your yacht, head to the sunny side of Half Moon Beach, and read on.
Here are the 10 richest places in California for 2021:
To narrow down the richest cities in California, we looked at several factors: poverty rate, median household income, unemployment rate; and obviously, where the richest of the rich live. The cities also had to have a population of at least 5,000.
This left us with 427 cities in the largest state, most populous state, in the country.
What is the richest city in California? Drum roll — the wealthiest city in California for 2021 is Hillsborough.
So, if you care about living where there are great jobs and wealthy people, take a look the list below. The Golden State is calling.
Rich people not your cup of tea? Feel free to check out some more reading about California:
The 10 Richest Cities In California For 2021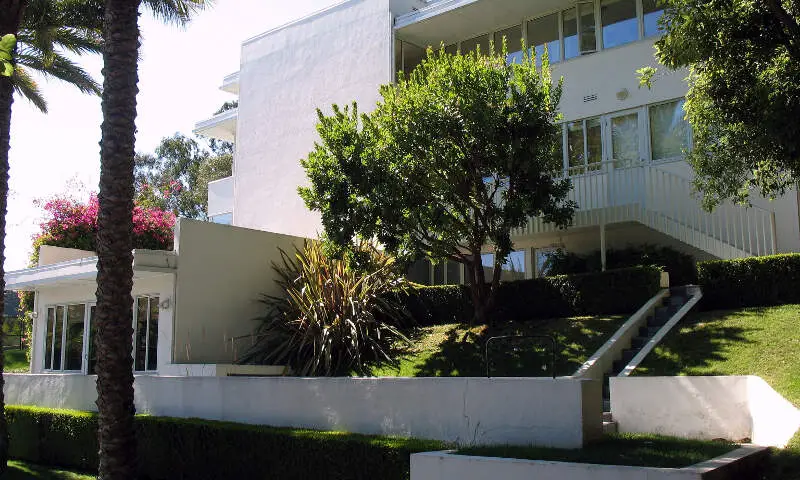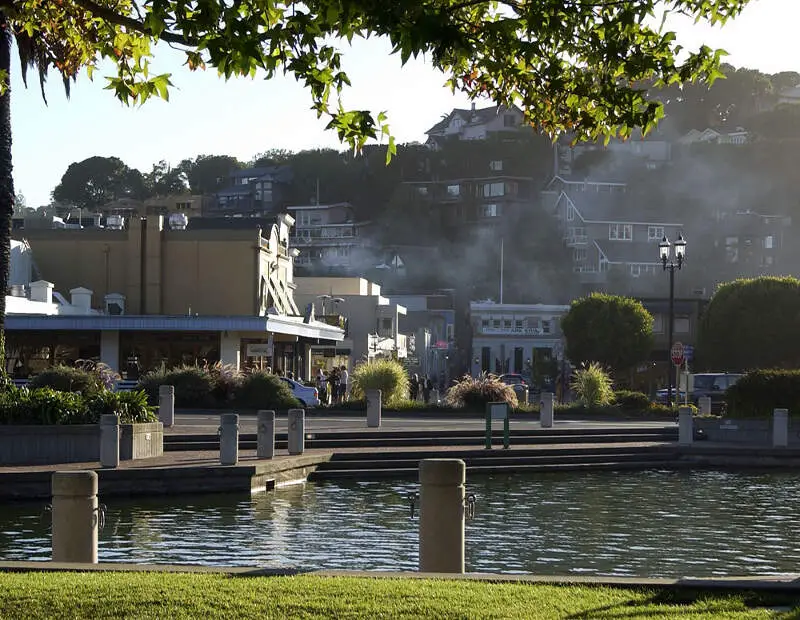 Source: Public domain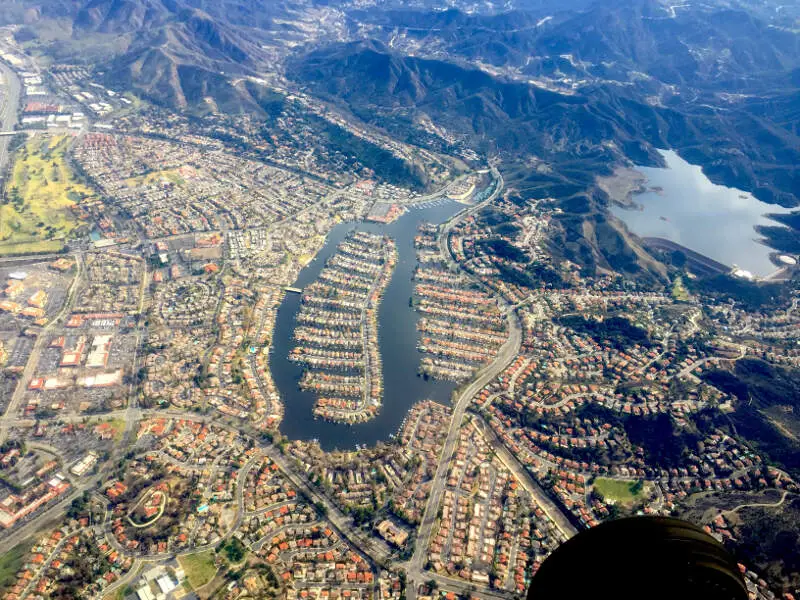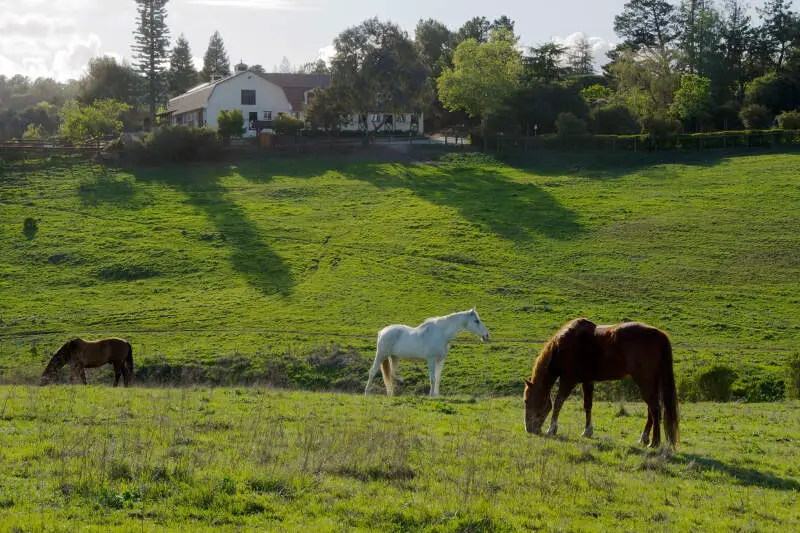 Source: Public domain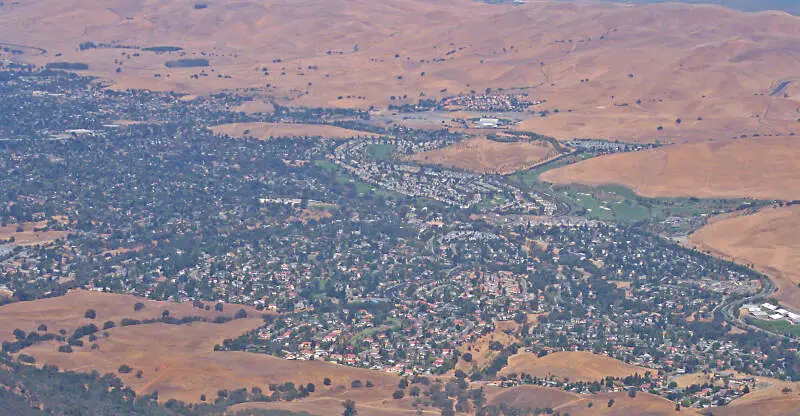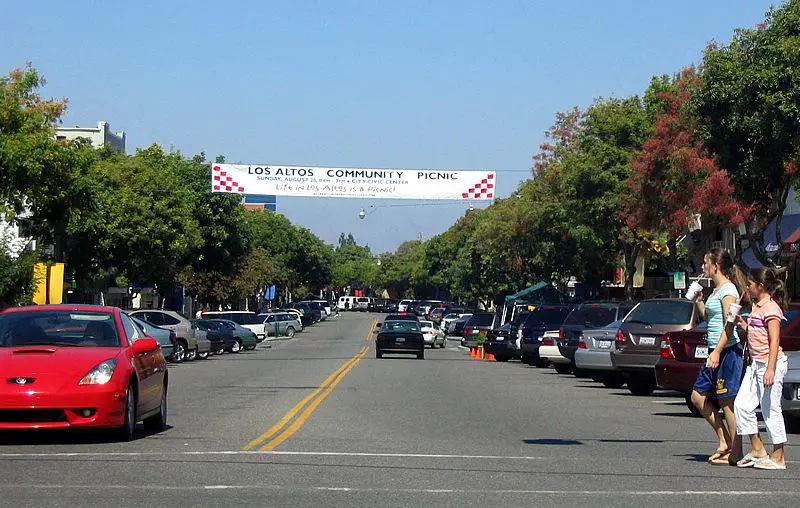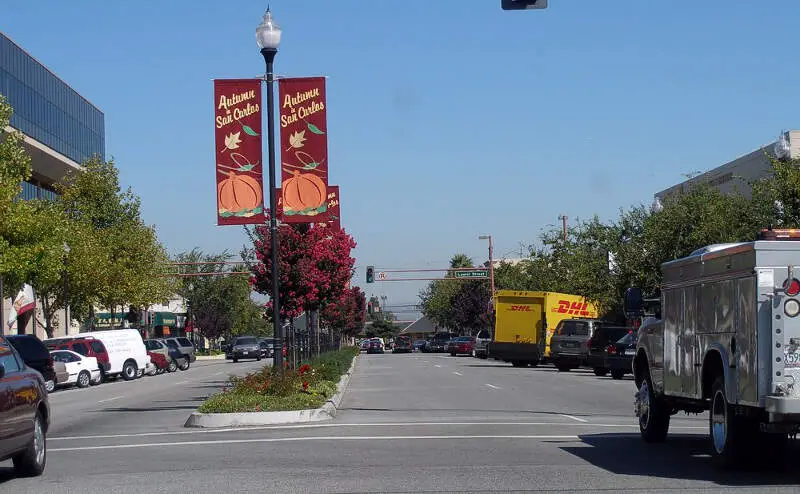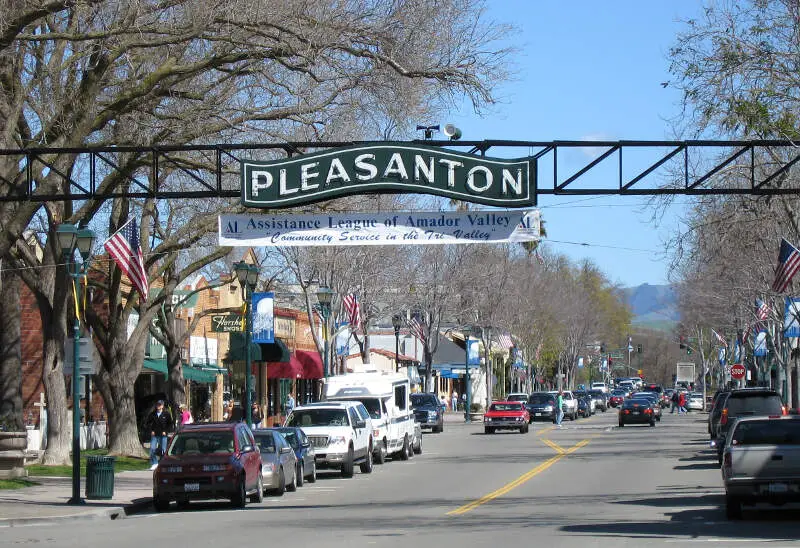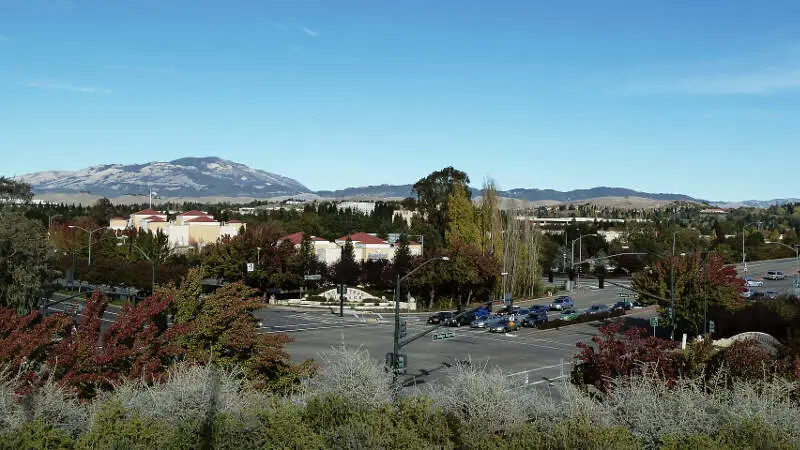 Source: Public domain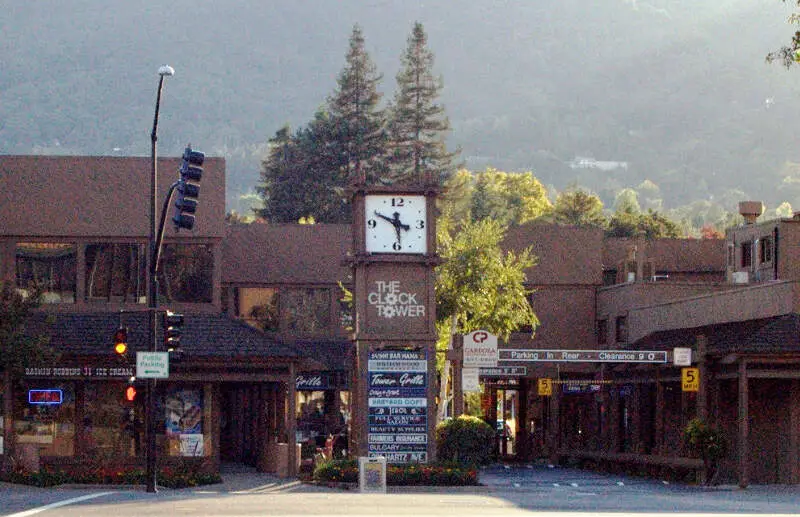 How We Determined The Richest Places In California For 2021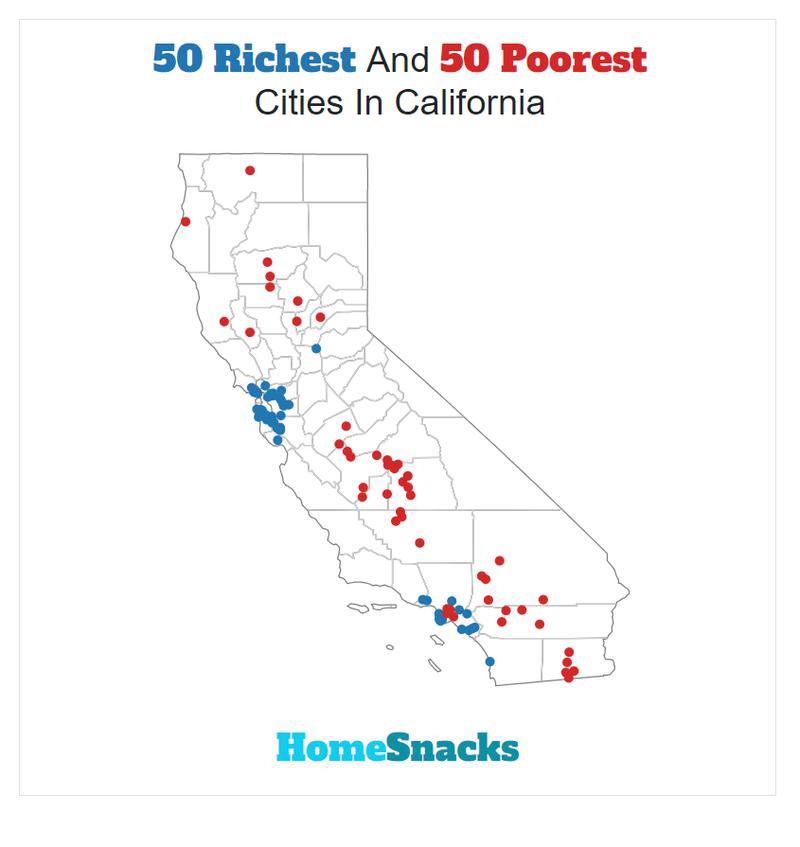 The first thing that comes to most people's minds when they think about determining the richest places is to simply identify personal incomes. After all, rich people have really high salaries.
However, we don't believe that one statistic wholly encompasses what it means to be one of the "richest places". So we looked at this set of criteria from the newly released 2015-2019 American Community Survey:
Poverty Level
Median Household Income
Unemployment Rate
Median household income is the most digestible way to understand how rich a place really is. The unemployment rate tries to capture the prospects for more people to become rich. If more people are employed, the richer the future looks.
After we collected the data for all 427 places with more than 5,000 people in California, we ranked each place from 1 to 427 for each of the criteria, with 1 being the richest.
We then averaged all the rankings for a place into a "Rich Score" with the place having the lowest overall Rich Score, Hillsborough, crowned the "Richest City In California For 2021". You can download the data here.
You can learn more about the top ten below or skip to the end to see the rankings for all 427 places.

There You Have It – The Wealthiest Places In California For 2021
Like we said earlier, when we set out to identify the richest places in California, we weren't sure what we'd encounter, but it ended up being some of the best places to live in California.
When you look at the data, the cities and places mentioned above meet the criteria for being at the very top of the income ladder for everyone that lives there.
If you're curious enough, here are the poorest cities in California, according to data:
Poorest: Mendota
2nd Poorest: Orange Cove
3rd Poorest: Huron
For more California reading, check out:
Detailed List Of The Richest Cities In California
Editor's Note: Data has been updated for 2021. This is our seventh time ranking the richest cities in California.