Editor's Note: We updated this article for 2020. This is our sixth time ranking the best neighborhoods to live in Miami.
Article Table Of Contents
(Skip to section)
A person should not have to compromise when it comes to their quality of life. So, if you think that you want to live in Florida, you should start your search in Miami's best neighborhoods because in the Miami metro area, you won't have to settle for anything less than stellar.
Gone are the days of Crockett and Tubbs fighting crime in Miami's underworld on Miami Vice -- you shouldn't believe everything you see on TV -- but, you should believe HomeSnacks when we tell you that the following is a list of the best neighborhoods in the Magic City for 2020. We are, afterall, the leading experts when it comes to ranking places in America; matter of fact, this is our sixth time putting a number next to each one of Miami's 14 neighborhoods. So, yes, you can rest easy knowing that the following neighborhoods are Miami's cream of the crop.
To get this list of Miami's top ten best neighborhoods we looked at the city's concrete data. So, we consulted the latest census for things like median income levels and median home prices for each one of Miami's 14 neighborhoods. And, folks, whether Miami is putting on a Super Bowl, showcasing amazing talent at Art Basel, or scoring top rankings for being one of the best cities for singles as well as one of the fastest growing cities in America, Miami seems to be most proud of making people feel safe and at home in any one of their fabulous neighborhoods.
As if there aren't enough reasons to love Miami, here's one more: The Gateway to the Americas has 250 days of sunshine; but, if you want to see the Miami neighborhood where the sun shines the most--Miami's best neighborhood--you're going to have to keep reading.
Here are the best neighborhoods in Miami for 2020:
Established in 1896, Miami is one of Florida's oldest cities. So, yes, it does have its share of big city problems, but it has 4,700 Miami-Dade police officers working hard to keep Miami's best neighborhoods safe. On a SnackAbility level, this is most evident in the top ten neighborhoods safety scores, and no one knows this more than the lucky people who get to call Miami's best neighborhood home.
So, what is the best neighborhood in Miami? Get ready to pop those bottles Coral Way because you are Miami's best of the best.
To see the other Miami neighborhoods that made this list, take a look below; and if you don't find your favorite there, head to the bottom.
For more Florida reading, check out:
The 10 Best Neighborhoods To Live In Miami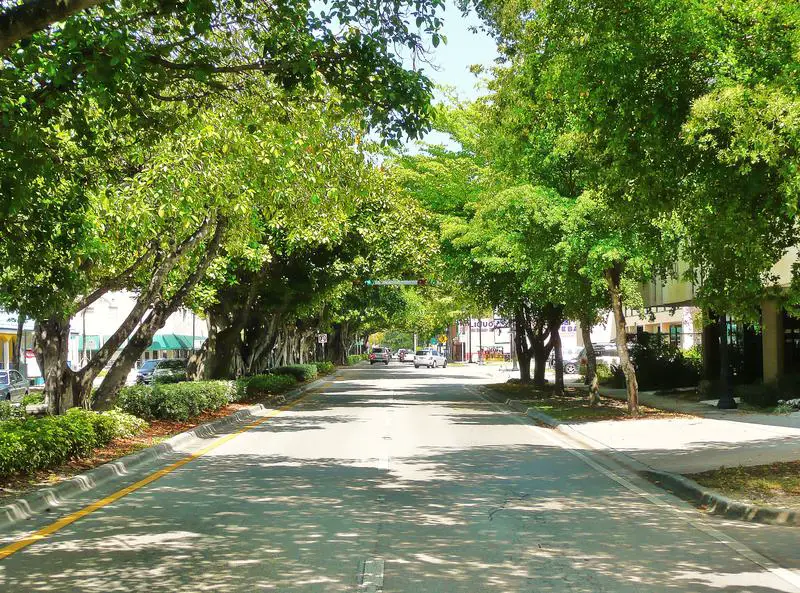 Coral Way is a neighborhood within Miami, Florida that is defined by Coral Way, a road established by Coral Gables founder George E. Merrick during the 1920s. It is located in Miami-Dade County, Florida, United States.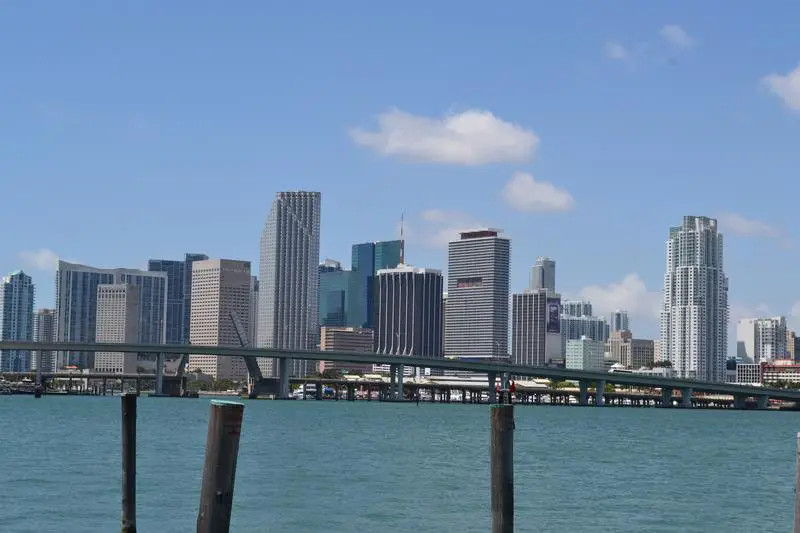 Downtown Miami is an urban city center, based around the Central Business District of Miami, Florida, United States. In addition to the central business district, the area also consists of the Brickell Financial District, Historic District, Government Center, Omni and Park West. The neighborhood is divided by the Miami River and is bordered by Midtown to the north, Biscayne Bay to the east, Civic Center and Overtown to the west, and Coconut Grove to the south.
The Flagami is a neighborhood of Miami, Florida, United States, roughly defined as south and east of the Tamiami Canal, north of the Tamiami Trail, and west of Red Road, bisected by Flagler Street.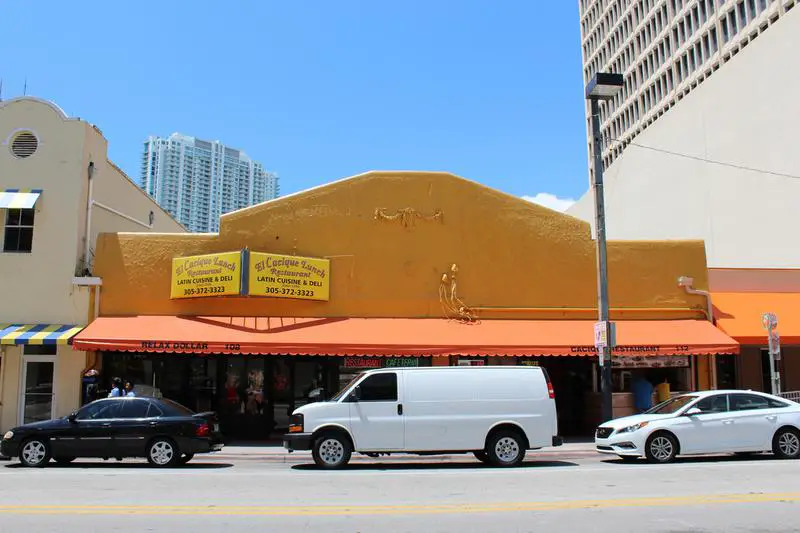 West Flagler is a neighborhood in Miami, Florida, United States, bisected by Flagler Street. It is roughly located north of the Tamiami Trail and south of North Seventh Street, between State Road 9 to the east and LeJeune Road to the west.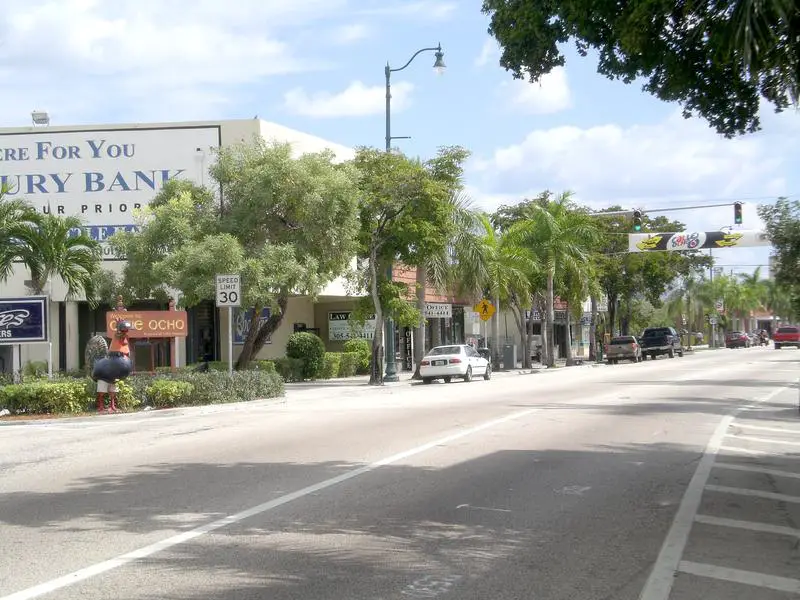 Little Havana is a neighborhood of Miami, Florida, United States. Home to many Cuban exiles, as well as many immigrants from Central and South America, Little Havana is named after Havana, the capital and largest city in Cuba.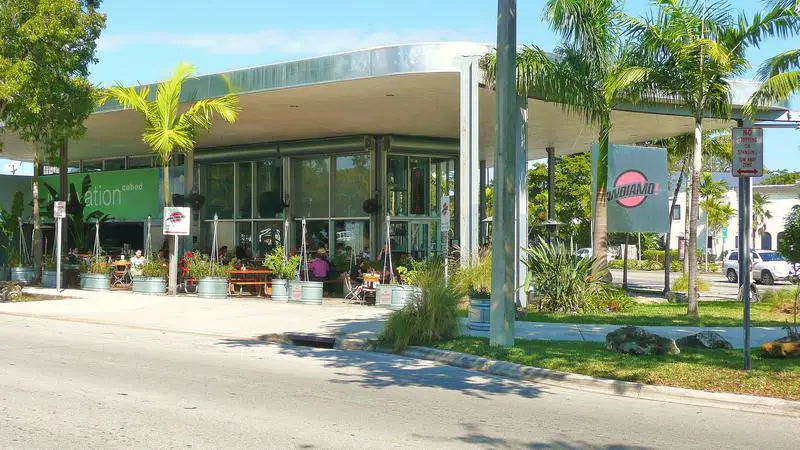 The Upper Eastside is a neighborhood in Miami, Florida, United States. It is north of Edgewater, east of Little Haiti, south of the village of Miami Shores, and sits on Biscayne Bay. In geographical order from south to north and east to west, it contains the subdivisions of Magnolia Park, Bay Point, Morningside, Bayside, Belle Meade, Shorecrest, and Palm Grove. The MiMo District along Biscayne Boulevard in the area is host to many art galleries, shops and restaurants.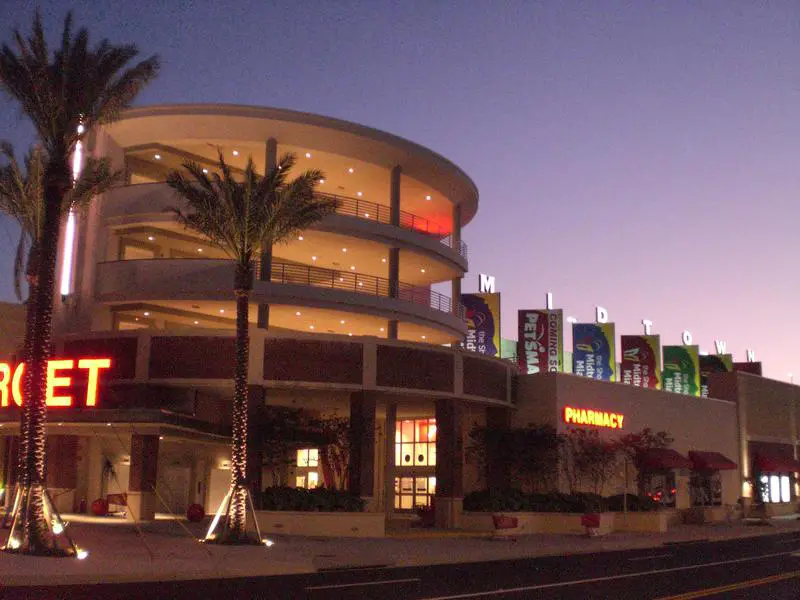 Source: Public domain
Wynwood is a neighborhood in Miami, Florida. Wynwood is best known for being a prominent entertainment district, dotted with artwork, restaurants, breweries, clothing stores, dance venues, among other retail options. Formerly an industrial district, the area is highlighted by colorful murals that cover the walls of many of the buildings. It is north of Downtown Miami and Overtown, and adjacent to Edgewater. The Wynwood Art District is one of the most popular sites to visit in the heart of Miami, Florida. Wynwood has two major sub-districts, the Wynwood Art District in northern Wynwood, and the Wynwood Fashion District along West 5th Avenue. Wynwood is roughly divided by North 20th Street to the south, I-195 to the north, I-95 to the west and the Florida East Coast Railway to the east.
How We Determined The Best Miami, FL Neighborhoods In 2020
In order to rank the best neighborhoods in Miami, we had to determine what criteria defines a "best".
Using crime, census, and extrapolated BLS data, we arrived at the following set of criteria:
High incomes
Low unemployment rates
Low crime
High home prices
High population densities (A proxy for things to do)
We then ranked each neighborhood with scores from 1 to 14 in each category, where 1 was the best.
Next, we averaged the rankings for each neighborhood to create a best neighborhood index.
And finally, we crowned the neighborhood with the lowest best neighborhood index the "Best City Neighborhood In Miami." We're lookin' at you, Coral Way.
Read on below to learn more about what it's like to live in the best places Miami, Florida has to offer. Or skip to the end to see the list of all the neighborhoods in the city from best to worst.
Putting A Bow On Our Analysis Of The Best Neighborhoods In Miami
If you're measuring the neighborhoods in Miami where crime is low and everyone wants to live, this is an accurate list.
As we mentioned earlier, the neighborhoods in Miami aren't all good. Overtown takes the title of the worst neighborhood to live in Miami.
We ranked the neighborhoods from best to worst in the chart below.
For more Florida reading, check out:
Detailed List Of The Best Neighborhoods To Live In Miami For 2020
| Rank | Neighborhood | Population |
| --- | --- | --- |
| 1 | Coral Way | 59,189 |
| 2 | North Coconut Grove | 10,440 |
| 3 | Downtown | 30,065 |
| 4 | Flagami | 59,021 |
| 5 | West Flagler | 49,734 |
| 6 | Islands | 112 |
| 7 | South Coconut Grove | 7,956 |
| 8 | Little Havana | 56,682 |
| 9 | Upper Eastside | 7,725 |
| 10 | Wynwood | 17,923 |
| 11 | Allapattah | 48,321 |
| 12 | Little Haiti | 33,229 |
| 13 | Model City | 25,023 |
| 14 | Overtown | 9,640 |