Article Table Of Contents   
(Skip to section)
A person should not have to compromise when it comes to their quality of life. So, if you think that you want to live in Florida, you should start your search in Miami's best neighborhoods because in the Miami metro area, you won't have to settle for anything less than stellar.
Gone are the days of Crockett and Tubbs fighting crime in Miami's underworld on Miami Vice -- you shouldn't believe everything you see on TV -- but, you should believe HomeSnacks when we tell you that the following is a list of the best neighborhoods in the Magic City for 2022. We are, afterall, the leading experts when it comes to ranking places in America; matter of fact, this is our ninth time putting a number next to each one of Miami's 14 neighborhoods. So, yes, you can rest easy knowing that the following neighborhoods are Miami's cream of the crop.
To get this list of Miami's top ten best neighborhoods we looked at the city's concrete data. So, we consulted the latest census for things like median income levels and median home prices for each one of Miami's 14 neighborhoods. And, folks, whether Miami is putting on a Super Bowl, showcasing amazing talent at Art Basel, or scoring top rankings for being one of the best cities for singles as well as one of the fastest growing cities in America, Miami seems to be most proud of making people feel safe and at home in any one of their fabulous neighborhoods.
As if there aren't enough reasons to love Miami, here's one more: The Gateway to the Americas has 250 days of sunshine; but, if you want to see the Miami neighborhood where the sun shines the most--Miami's best neighborhood--you're going to have to keep reading.
The Best Neighborhoods In Miami For 2022
Established in 1896, Miami is one of Florida's oldest cities. So, yes, it does have its share of big city problems, but it has 4,700 Miami-Dade police officers working hard to keep Miami's best neighborhoods safe. On a SnackAbility level, this is most evident in the top ten neighborhoods safety scores, and no one knows this more than the lucky people who get to call Miami's best neighborhood home.
So, what is the best neighborhood in Miami? Get ready to pop those bottles Islands because you are Miami's best of the best.
To see the other Miami neighborhoods that made this list, take a look below; and if you don't find your favorite there, head to the bottom.
For more Florida reading, check out:
The 10 Best Neighborhoods To Live In Miami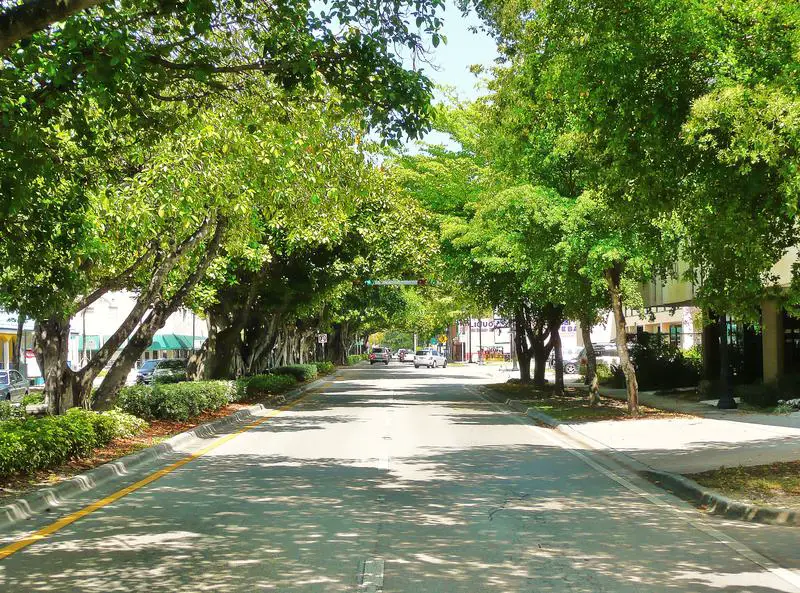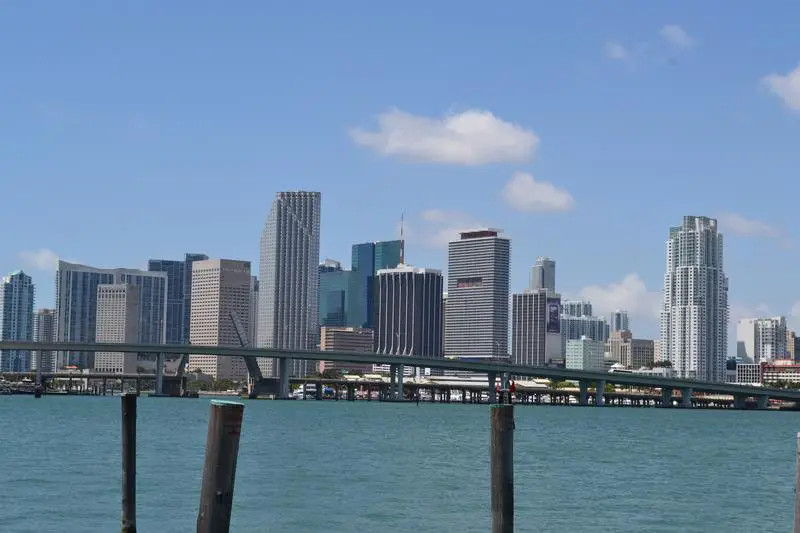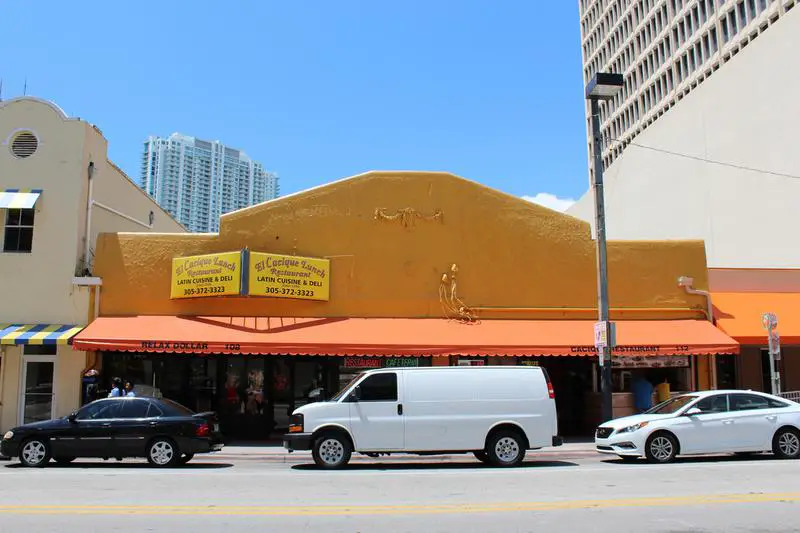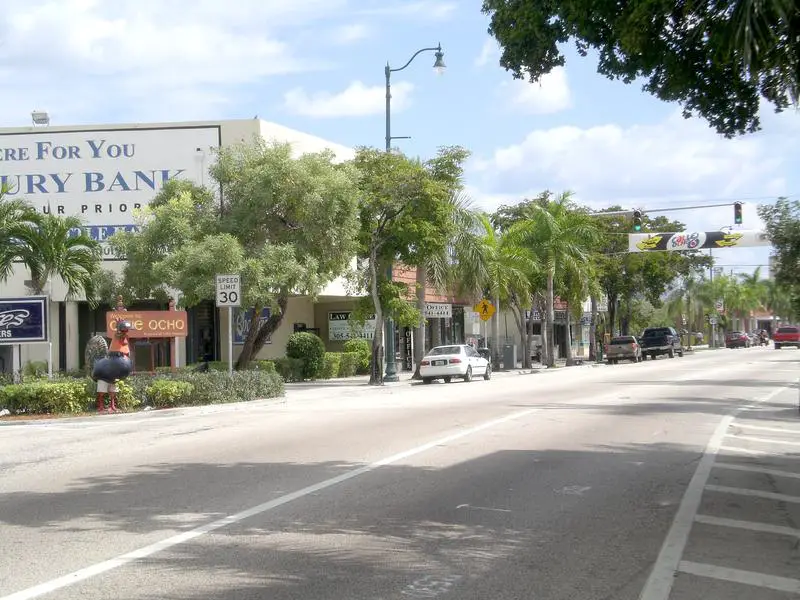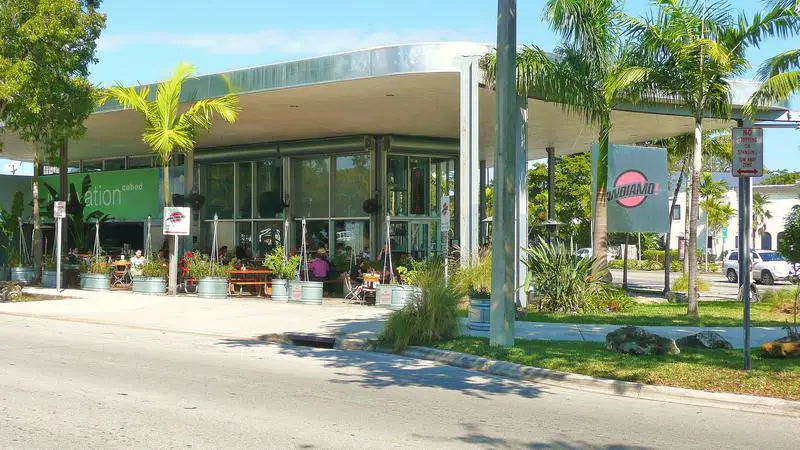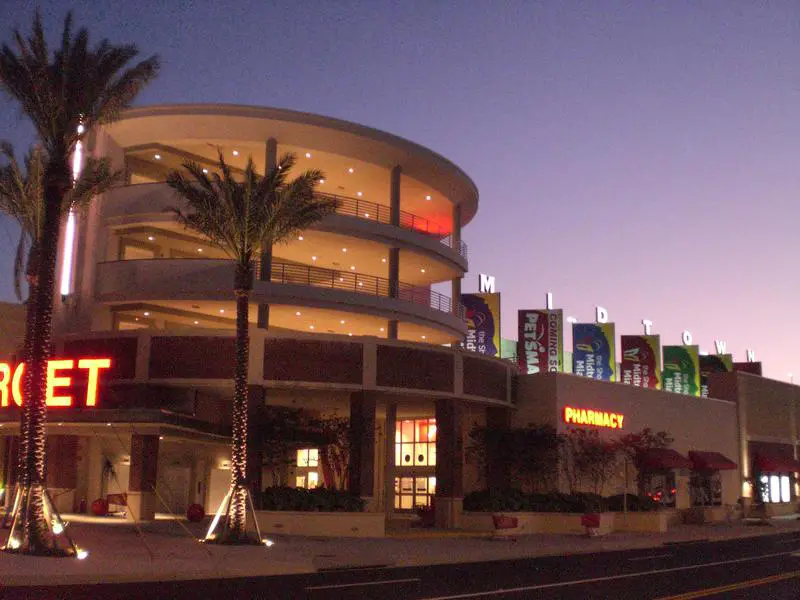 Source: Public domain
Methodology: How We Determined The Best Miami, FL Neighborhoods In 2022
In order to rank the best neighborhoods in Miami, we had to determine what criteria defines a "best".
Using crime, census, and extrapolated BLS data, we arrived at the following set of criteria:
High incomes
Low unemployment rates
Low crime
High home prices
High population densities (A proxy for things to do)
We then ranked each neighborhood with scores from 1 to 14 in each category, where 1 was the best.
Next, we averaged the rankings for each neighborhood to create a best neighborhood index.
And finally, we crowned the neighborhood with the lowest best neighborhood index the "Best City Neighborhood In Miami." We're lookin' at you, Islands.
Read on below to learn more about what it's like to live in the best places Miami, Florida has to offer. Or skip to the end to see the list of all the neighborhoods in the city from best to worst.
Summary: Putting A Bow On Our Analysis Of The Best Neighborhoods In Miami
If you're measuring the neighborhoods in Miami where crime is low and everyone wants to live, this is an accurate list.
As we mentioned earlier, the neighborhoods in Miami aren't all good. Overtown takes the title of the worst neighborhood to live in Miami.
We ranked the neighborhoods from best to worst in the chart below.
For more Florida reading, check out:
Best Neighborhoods To Live In Miami For 2022 Detailed Data
| Rank | Neighborhood | Population |
| --- | --- | --- |
| 1 | Islands | 112 |
| 2 | Coral Way | 59,189 |
| 3 | North Coconut Grove | 10,440 |
| 4 | Downtown | 30,065 |
| 5 | Flagami | 59,021 |
| 6 | West Flagler | 49,734 |
| 7 | South Coconut Grove | 7,956 |
| 8 | Little Havana | 56,682 |
| 9 | Upper Eastside | 7,725 |
| 10 | Wynwood | 17,923 |
| 11 | Allapattah | 48,321 |
| 12 | Little Haiti | 33,229 |
| 13 | Model City | 25,023 |
| 14 | Overtown | 9,640 |
Editor's Note: We updated this article for 2022. This is our ninth time ranking the best neighborhoods to live in Miami.