Article Table Of Contents   
(Skip to section)
Are you single? Are you looking to mingle? Maybe both?
Or are you just nosey?
We're all looking for love - or to be loved. And just because we aren't getting married as often as we used to doesn't mean we aren't still dating. According to the United States Census, Americans are waiting until later in life to settle down. Why is that? Are we shedding the lifestyle that our parents lived. Or is it getting harder to find the right person?
Perhaps social media and dating sites are making it harder to settle down because there's too many choices.
So, where are the best cities for single people in America? You may be surprised by the results. Especially if you live near one of these places and you're always on the couch on a Friday night.
The 10 Best Cities For Singles In America For 2022
You're probably thinking, 'I better move to Cambridge.' Well, the authors of this blog have family in Massachusetts, and while there is a good quality of life in many parts, you gonna be cold.
Keep on reading for a detailed methodology or check out:
Editor's Note: We updated this article for 2022. This is our ninth time ranking the best cities for singles to mingle in America.
The 10 Best Cities For Singles In America For 2022
People in Cambridge may be a little older than in some of the other cities on this list, but that doesn't mean they aren't fun. In fact, studies say people prefer dating someone who is more experienced, anyways.
If you live in Cambridge and you have kids, you're certainly a minority.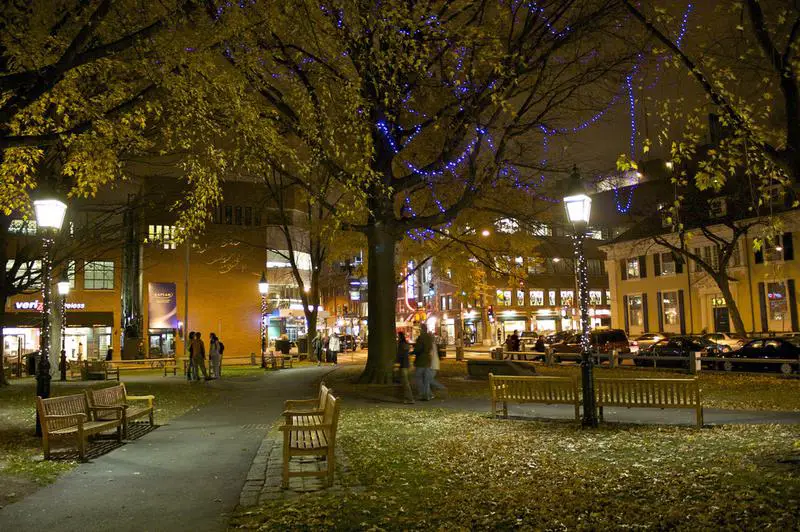 Welcome to Arlington, where you should be meeting single people all the time. While the married percentage is higher than other cities, the average age isn't too bad. Another bright side is the number of successful and educated people. That means that hot girl across the bar is a smarty pants, too!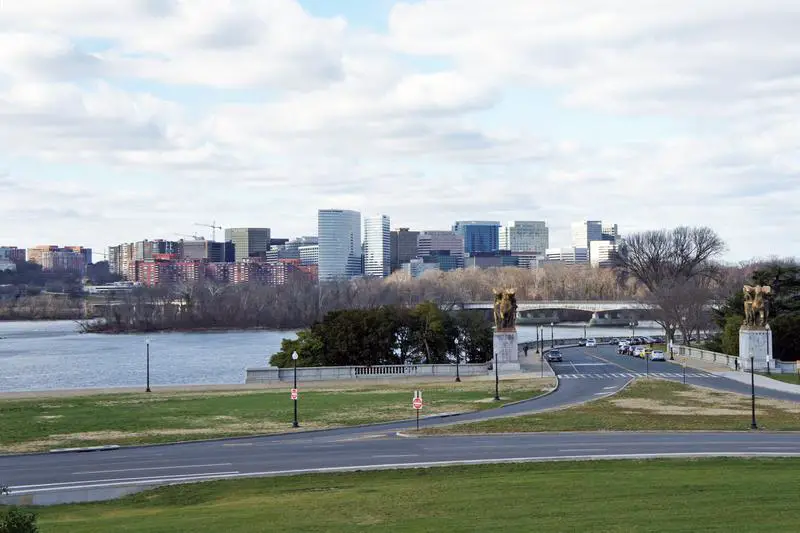 Welcome to Ann Arbor, where you can't help but to bump into single people every single time you go out.
Sure, it helps that it's a college town, but come on - look at the numbers. Only 1 in 3 households is married and only 1 in 5 homes has a kid.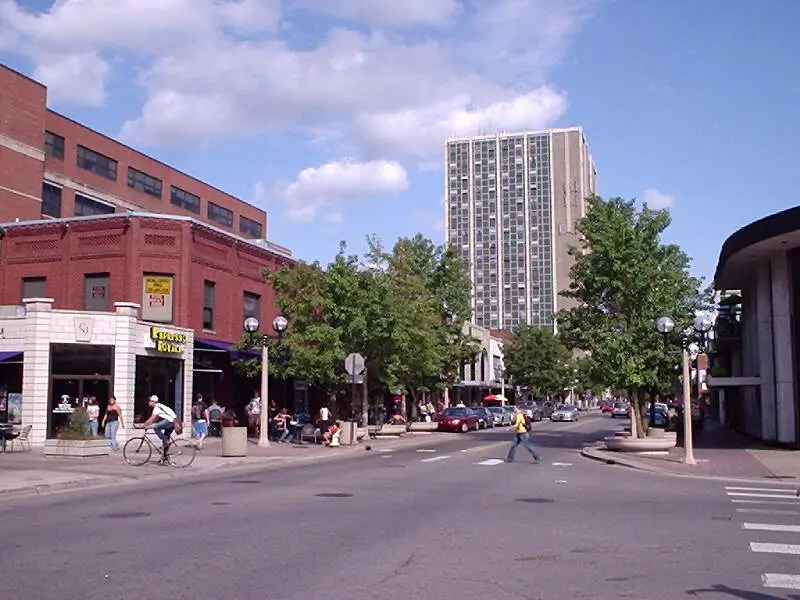 Of course, most of these cities are going to be college towns (or near college towns). So if you're a 25-year-old looking to find someone new, you'd love a place like Berkeley. If you're a 60-year-old looking for love, you'd better hope that there are some single professors around. Or, you'd better have some money.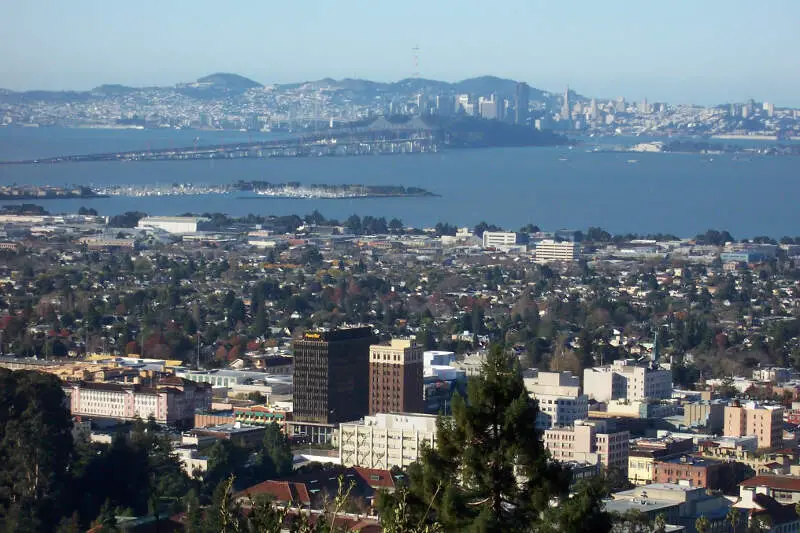 With a city this big, you'd expect to find a ton of people out and about late at night. And you'd be right; not only are there a ton of places for singles to meet, there are a ton of single people filling them up.
If you're married with kids in Seattle, you're BORING.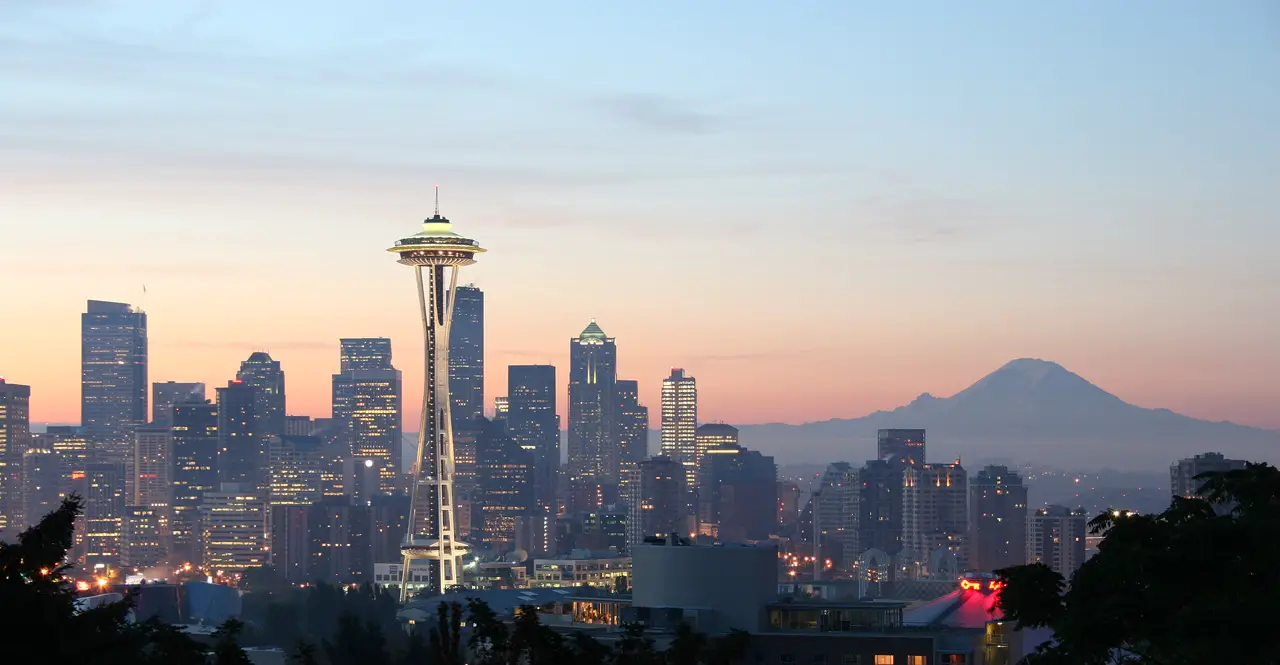 Source: Public domain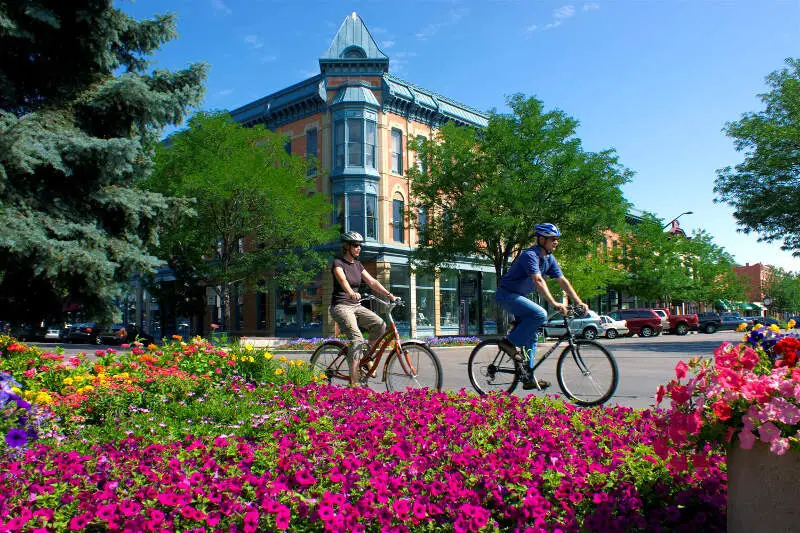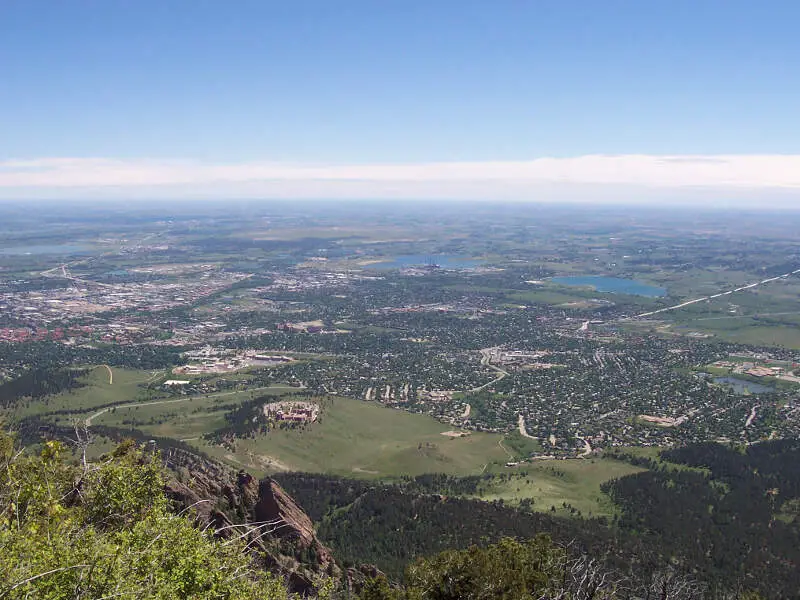 Source: Public domain
What isn't there to love about Denver?
Just a bunch of nice people, right? If you live there, you're certainly lucky, since there's a lot of younger, successful people around who are most likely looking to score. Denver ranks in the top 5% for number of families without kids.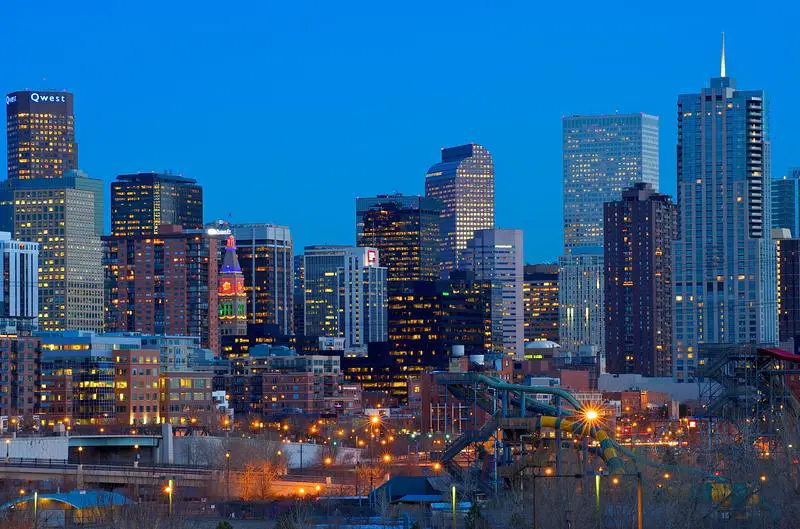 Minneapolis is a fairly densely-packed place where you'll find lots of singles.
It ranks in the top 10% for two factors: percentage of single households and for number of people who have never been married.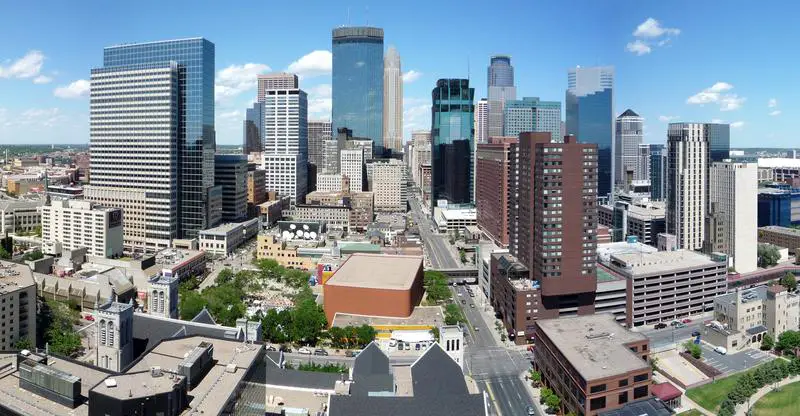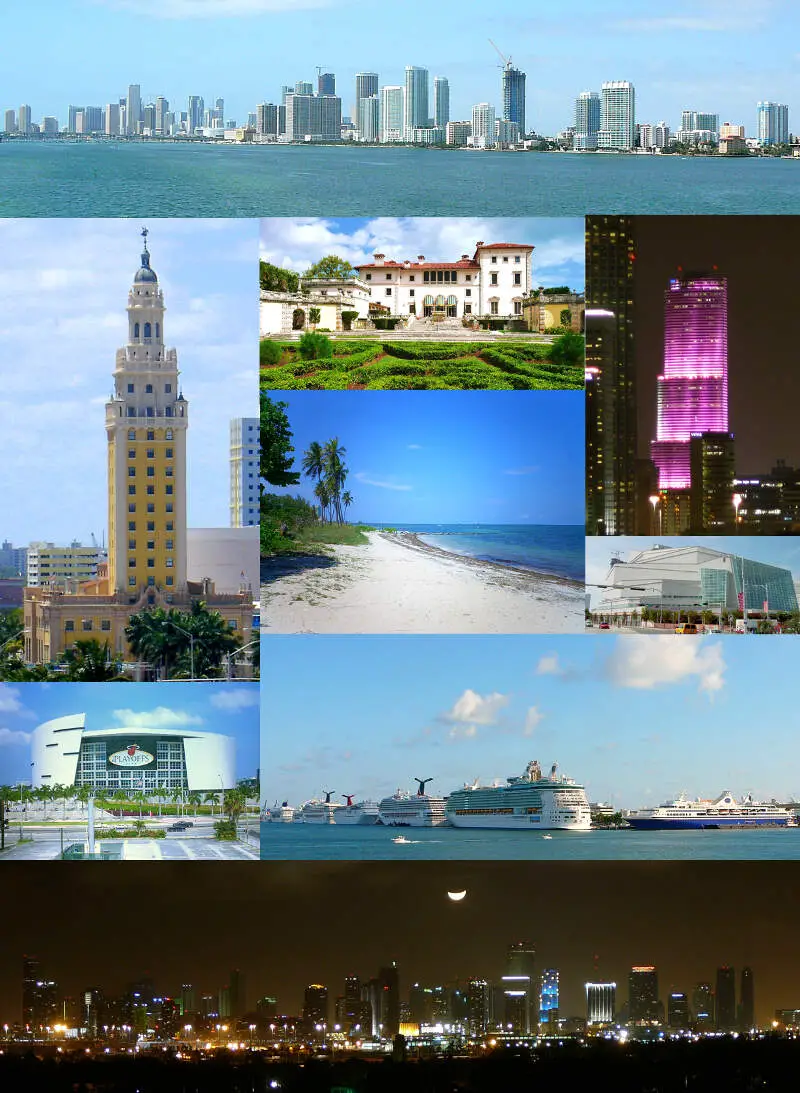 Methodology: How we crunched the numbers on the best cities for singles in 2022
We threw a lot of criteria at this one in order to get the best, most complete results possible. Using the 2013-2018 American Community Survey Census data, we looked at every single city in the nation with a population over 100,000. We paid particular attention to:
Population density
% of population that's male vs. female (closer to a 50-50 ratio is better)
% of households with kids
Median age
Number of unmarried people in each city
We then gave each city a Singles Score.
The higher the score, the better the city is for singles to find one another. You can download the data here.
Read on to see why Cambridge is the place to need to go if you want to find someone who is single.
Summary: There You Have It - The Best Places To Raise A Family In America
If you're looking for the best cities in America where you can find single people - and likely someone to date - this is an accurate list. If you live in one of these places, get out there and find someone to make your night complete.
Here's a look at the cities in America that are probably great if you like playing video games online by yourself:
Independence
Montgomery
Broken Arrow
For more reading, check out:
Best Cities For Singles In America For 2022
| Rank | City |
| --- | --- |
| 1 | Cambridge, MA |
| 2 | Arlington, VA |
| 3 | Ann Arbor, MI |
| 4 | Berkeley, CA |
| 5 | Seattle, WA |
| 6 | Fort Collins, CO |
| 7 | Boulder, CO |
| 8 | Denver, CO |
| 9 | Minneapolis, MN |
| 10 | Miami, FL |
| 11 | Boston, MA |
| 12 | Spring Valley, NV |
| 13 | Tempe, AZ |
| 14 | Washington, DC |
| 15 | Los Angeles, CA |
| 16 | Madison, WI |
| 17 | East Los Angeles, CA |
| 18 | San Francisco, CA |
| 19 | Hollywood, FL |
| 20 | Portland, OR |
| 21 | Atlanta, GA |
| 22 | Providence, RI |
| 23 | Alexandria, VA |
| 24 | Las Vegas, NV |
| 25 | Worcester, MA |
| 26 | Newark, NJ |
| 27 | Rochester, NY |
| 28 | Pittsburgh, PA |
| 29 | Irving, TX |
| 30 | Hillsboro, OR |
| 31 | Dallas, TX |
| 32 | Lowell, MA |
| 33 | Elizabeth, NJ |
| 34 | College Station, TX |
| 35 | New Haven, CT |
| 36 | Chicago, IL |
| 37 | Houston, TX |
| 38 | Gainesville, FL |
| 39 | Tucson, AZ |
| 40 | San Diego, CA |
| 41 | Eugene, OR |
| 42 | Hartford, CT |
| 43 | El Monte, CA |
| 44 | Columbia, SC |
| 45 | Paterson, NJ |
| 46 | Tacoma, WA |
| 47 | Phoenix, AZ |
| 48 | Paradise, NV |
| 49 | Syracuse, NY |
| 50 | North Charleston, SC |
| 51 | Colorado Springs, CO |
| 52 | St. Paul, MN |
| 53 | Reno, NV |
| 54 | Oxnard, CA |
| 55 | Norfolk, VA |
| 56 | Urban Honolulu, HI |
| 57 | Renton, WA |
| 58 | San Mateo, CA |
| 59 | Fayetteville, NC |
| 60 | Allentown, PA |
| 61 | Glendale, AZ |
| 62 | Long Beach, CA |
| 63 | Tampa, FL |
| 64 | Fargo, ND |
| 65 | Costa Mesa, CA |
| 66 | Sunrise Manor, NV |
| 67 | Cincinnati, OH |
| 68 | Dayton, OH |
| 69 | Enterprise, NV |
| 70 | Austin, TX |
| 71 | Milwaukee, WI |
| 72 | Santa Maria, CA |
| 73 | Oakland, CA |
| 74 | Killeen, TX |
| 75 | Sunnyvale, CA |
| 76 | Fort Lauderdale, FL |
| 77 | Salinas, CA |
| 78 | Grand Rapids, MI |
| 79 | Santa Ana, CA |
| 80 | Provo, UT |
| 81 | Norwalk, CA |
| 82 | Richmond, VA |
| 83 | Pomona, CA |
| 84 | Bridgeport, CT |
| 85 | Riverside, CA |
| 86 | Manchester, NH |
| 87 | Philadelphia, PA |
| 88 | Inglewood, CA |
| 89 | Vista, CA |
| 90 | Columbus, OH |
| 91 | Baltimore, MD |
| 92 | Tallahassee, FL |
| 93 | Garden Grove, CA |
| 94 | Las Cruces, NM |
| 95 | Escondido, CA |
| 96 | Fontana, CA |
| 97 | St. Louis, MO |
| 98 | Fullerton, CA |
| 99 | Irvine, CA |
| 100 | Buffalo, NY |