Editor's note: This is not investment advice and we are not financial advisers. Article updated for 2020.
Swipe left for slideshow. Article continues below.
Article Table Of Contents
(Skip to section)
There's a the age old question everyone thinks about when they decide to move to a city in Nebraska:
Should I buy a place or rent? Well, we aren't here today to solve that problem for you exactly. We are just assuming you'll do the right thing and a buy a place. And while we are happy to tell you the best place to live in Nebraska, this analysis is going to tackle the question of the best place to buy a house as an investor. That is we are going to try and determine the up and coming cities in the Cornhusker State.
To do that we are going to look at places in Nebraska that are growing faster than average, but where home prices are below average. In every day terms, the "deals". The best deal in Nebraska at the moment? That would be Gretna according to our analysis.
Here's a look at the top ten places to buy a home in nebraska for 2020:
What's the best place to buy a home in Nebraska for 2020? According to our analysis, would the the ideal place to buy a home looking into the future.
The methodology that wen't into this can be a bit complicated, so we'll break it down for you in as much detail as we can below. If you're not worried about finding a deal on good places to live, check out the most expensive places to live in nebraska and, for those of you on a budget, the cheapest places to live in nebraska.
For more Nebraska reading, check out:
The 10 Best Cities To Buy A House In Nebraska For 2020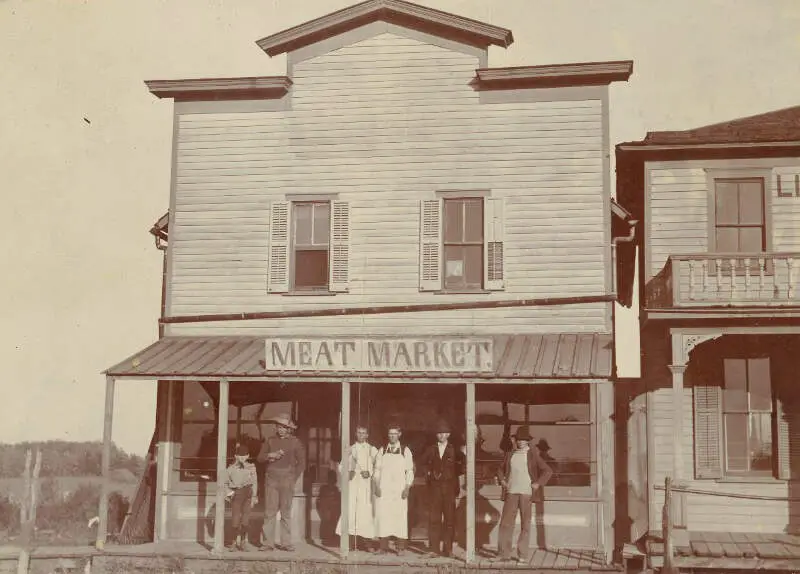 Source: Public domain
Gretna started shortly after the Burlington Railroad built a short line between Omaha and Ashland in the summer of 1886. Advent of the village of Gretna on this new laid rail line was the cue for the exit of the nearby trading post of Forest City, which had existed since 1856. In its day, Forest City, located 2.5 miles southwest of where Gretna now stands, was a flourishing and busy place, but it was doomed by the rail road which passed it by. The only marker that exists today to show the site of old Forest City is the cemetery which is located a little to the east of what was the center of activity in the settlement. Names that were prominent in the beginnings of Forest City were the families of William Langdon, John Thomas and John Conner.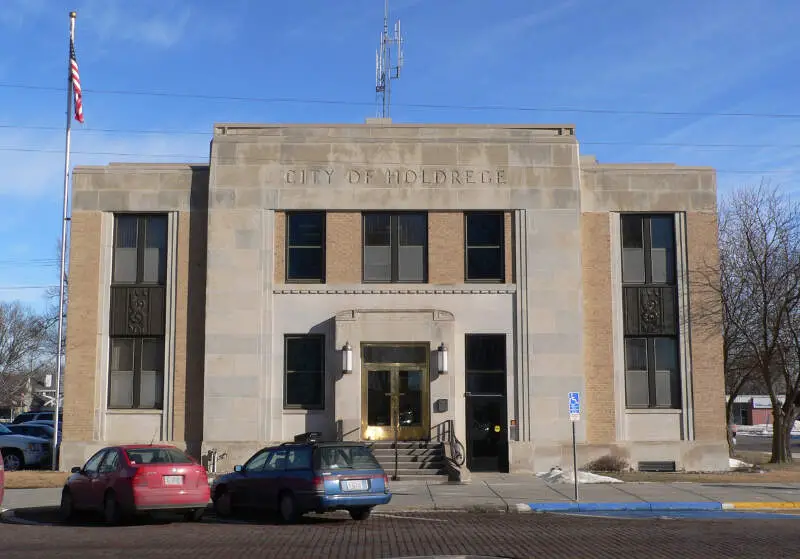 Source: Public domain
Holdrege was established in 1883 when the railroad was extended to that point. It was named for George W. Holdrege, a railroad official. Holdrege was designated county seat in 1884.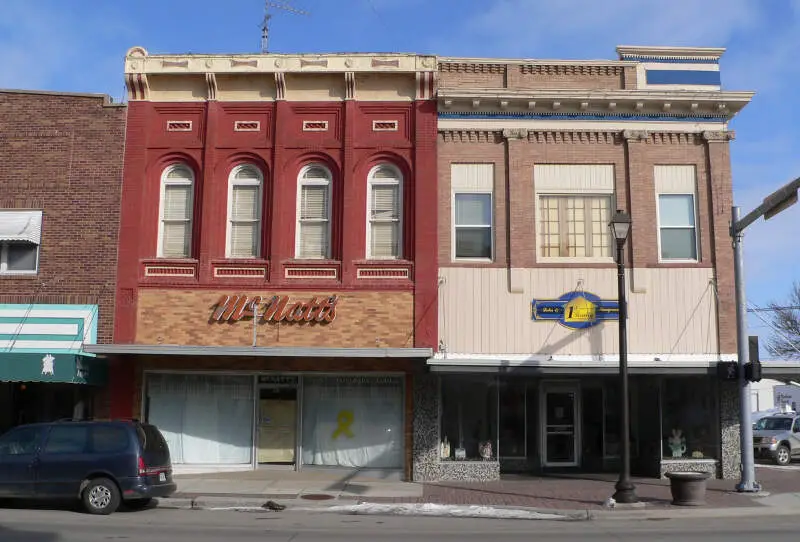 Source: Public domain
Wayne was founded in 1881 when the Chicago, St. Paul, Minneapolis & Omaha Railroad was extended to that point. It was named from Wayne County.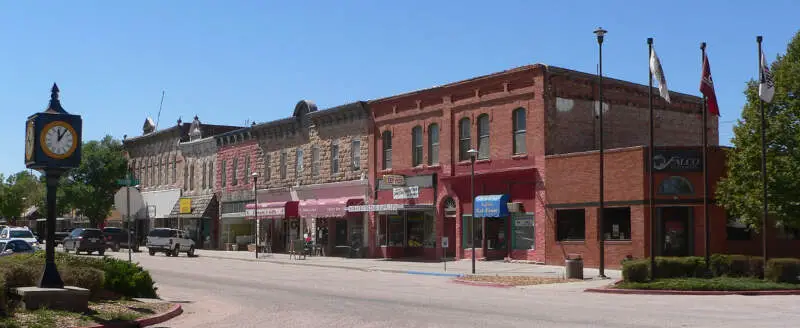 Source: Public domain
Succeeding cultures of indigenous peoples lived in the area for thousands of years. In historic times, tribes such as the Oglala Lakota, Cheyenne and others lived in the area. The Sioux used this territory as a hunting ground after pushing other tribes to the west.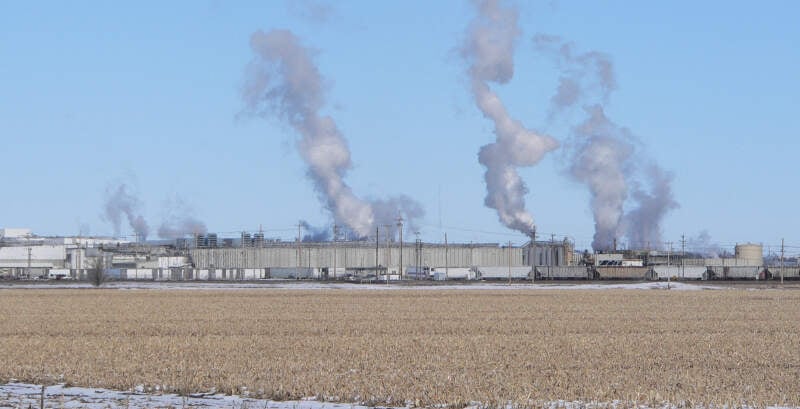 Source: Public domain
In 1866, the Union Pacific Railroad reached present-day Schuyler, at the time known as Shell Creek Station. Three years later, the Nebraska State Legislature divided large Platte County into three smaller counties, including Colfax County. In 1870, Shell Creek Station was renamed Schuyler.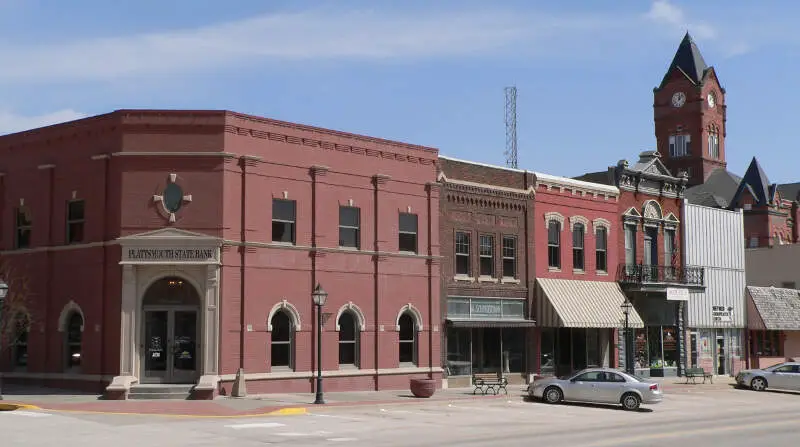 Source: Public domain
The Lewis and Clark Expedition passed the mouth of the Platte River, just north of what is now Main Street Plattsmouth, on July 21, 1804.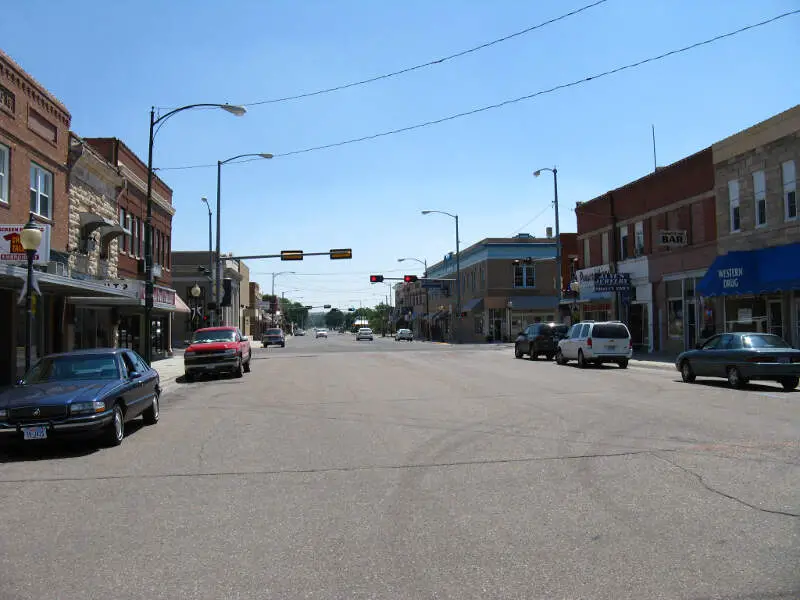 The city was named for Sidney Dillon, president of the Union Pacific Railroad. It was founded in 1867 by the Union Pacific and grew up around the military base of Fort Sidney, where soldiers were stationed to guard the transcontinental railroad from potential Indian attacks.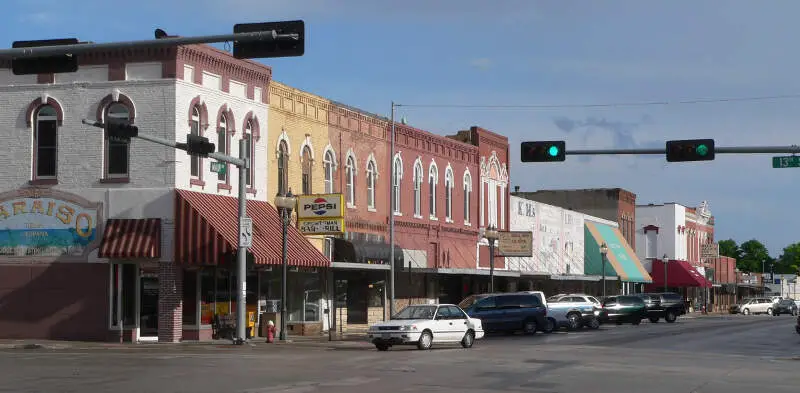 Source: Public domain
The railroad was extended to the area in 1870, bringing settlers. In 1871, two rival towns merged to form a new town, which was named after Crete, Illinois, the former hometown of an early settler. Crete was once a contender for county seat.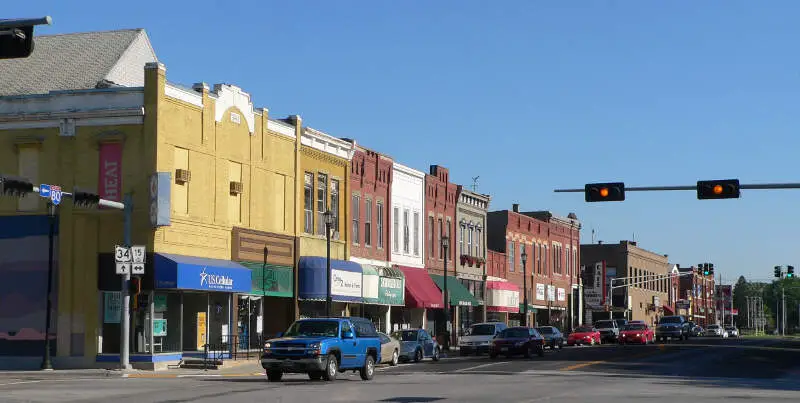 Source: Public domain
Seward was platted in 1868. It was named from Seward County. The railroad was built through Seward in 1873.
Early European-American official exploration was reported in 1804 by Lewis and Clark as they journeyed west along the Missouri River. They encountered many of the historic Native American tribes whose ancestors had inhabited the territory for thousands of years.
How do you determine the best places to buy a home in nebraska for 2020?
We were in real estate for almost five years and have been working on this site for another three. Suffice is to say, we've put a lot of thought into what goes into finding a good place to buy a home.
So all that thinking has come to this moment where we get to spell out how we'd approach finding an up-and-coming place to live in Nebraska. Put differently, the analysis will try to find places in Nebraska with undervalued homes relative to pent up demand.
To do that we looked at the most recent American Community Survey Census data for 2014-2018 and compared it to the previous vintage (2012-2016). Specifically, we used the following criteria:
Y-o-Y Change In Population (People want to live here)
Y-o-Y Change In Median Home Prices (People are willing to pay for it)
Home Prices Relative To The State Average (It's still kinda cheap)
We want places that are growing, have seen home prices increase in recent years, and are still "cheap" for Nebraska with the following caveats:
So of the 0 cities and towns in Nebraska, only 32 places made it through our initial filters to even be considered.
We then ranked each place from 1 to 32 for the criteria mentioned above with 1 being the best for that criteria. We averaged the rankings to create a "best place to buy" index with the place having the lowest index being the best. You can download the data here.
Turns out that Gretna is the best potential gem in the not-so-rough in the Cornhusker State.
Read on for more on these places.

There You Have It - The Best Places To Purchase A House In nebraska for 2020
There's our analysis of the best places to buy a house in Nebraska. And, to be clear, we aren't necessarily saying these places are the best places to live, just that it looks like they might be in a couple of years based on the data.
In fact, every place in the following table meets our criteria, so even though it may not look super long, remember we started off with all 0 places in the state.
So if we'd could rent or buy in these cities, we'd definitely buy.
For more nebraska reading, check out:
Detailed List Of The Best Places To Buy A Home In Nebraska