What do four presidential heads and 900,000 South Dakotans know that we don't?
They know that they have some pretty affordable places in The Mount Rushmore State to take up residence.
Whether it's on the side of a mountain or along the Missouri River, South Dakota has an affordable place that will fit any budget; and lucky for you, HomeSnacks has thoroughly combed the US Census and consulted South Dakota's cost of living to give you a comprehensive list of the most affordable places to call home for 2021.
Yes, we think South Dakota's affordability has a little something to do with the great people; but we're even more convinced that it's due to its strong economy. We can thank South Dakota companies like Brookings' Daktronics for providing scoreboards at our favorite games and Sioux Falls' Furniture Mart for providing the seats. More importantly, we can thank all of South Dakota's entrepreneurs for keeping its residents employed and the state affordable.
Now, don't get it twisted; just because these South Dakota places are affordable, doesn't mean they're unsafe. It's actually quite the opposite. When you save money on your cost of living, you have more money to spend on your home and more money to funnel back into your neighborhoods and communities. So, it's definitely not lost on us that some of South Dakota's most affordable places are also some of its safest. Have we piqued your interest? If so, read on.
With a statewide median income close to $60,000 per year, who wouldn't want a piece of the South Dakota pie? With numbers like these, it's no wonder South Dakota's poverty rate is one of the lowest in the country and that its unemployment rate is way below the national average at 2.8%.
So, want to know where the cheapest place to live in South Dakota for your buck is? That would be Britton.
To see how your city compared, take a look at the list below.
And if you already knew these places were cheap, check out some more reading about South Dakota and the cheapest places in the country:
The 10 Cheapest Places To Live In South Dakota For 2021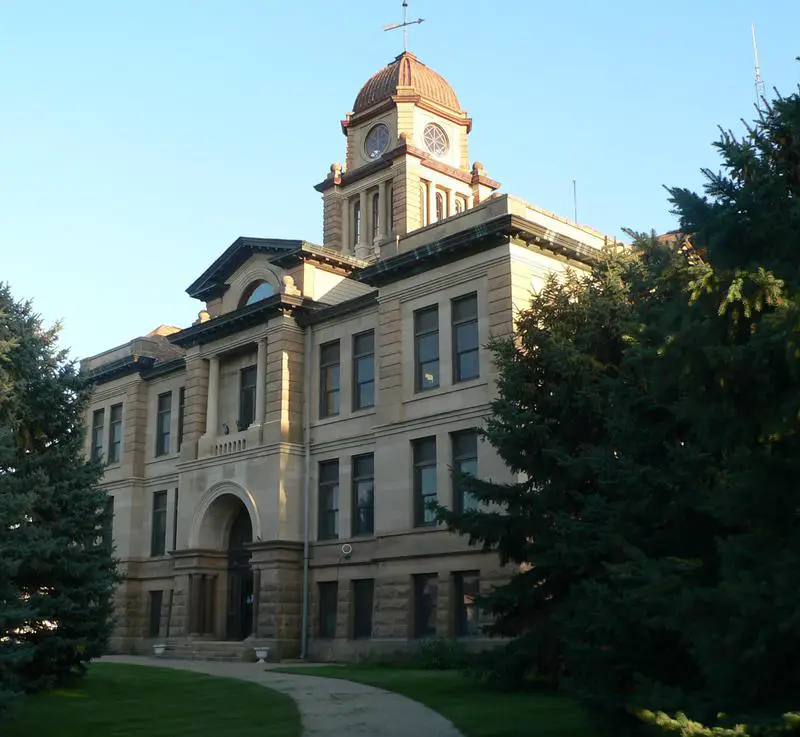 Source: Public domain
You don't have to be English to get a sweet deal in Britton, the first least expensive place to live in South Dakota. While homes are slightly pricier in Britton than Freeman, with a median cost of $87,400, residents are also paid a slightly higher median income of $63,333. That combination of statistics makes Britton the first easiest place to pay off the mortgage in South Dakota. If you want to learn more about South Dakota's culture, Britton's got you covered with the Prayer Rock Museum.
Britton is located in the northeastern part of the state, 10 miles south of North Dakota.
There's nowhere in South Dakota more affordable than Freeman, a small city an hour outside Sioux Falls. Freeman scored an 8.5/10 on our overall SnackAbility scale, with an emphasis on safe streets, easy commutes, a sub-3% unemployment rate, and, of course, a perfect 10/10 for affordability. One thing to note: if you move to Freeman, you'd better have your party-face ready, because you've got two festivals to attend each year. Schmeckfest, a celebration of German cuisine and culture in March and the Chislic Festival in July.
Freeman has some wicked cheap housing options, with homes going for about $88,600 and rent for about $613. With a median income of $58,200, Freeman enjoys the third best home price to income ratio in South Dakota.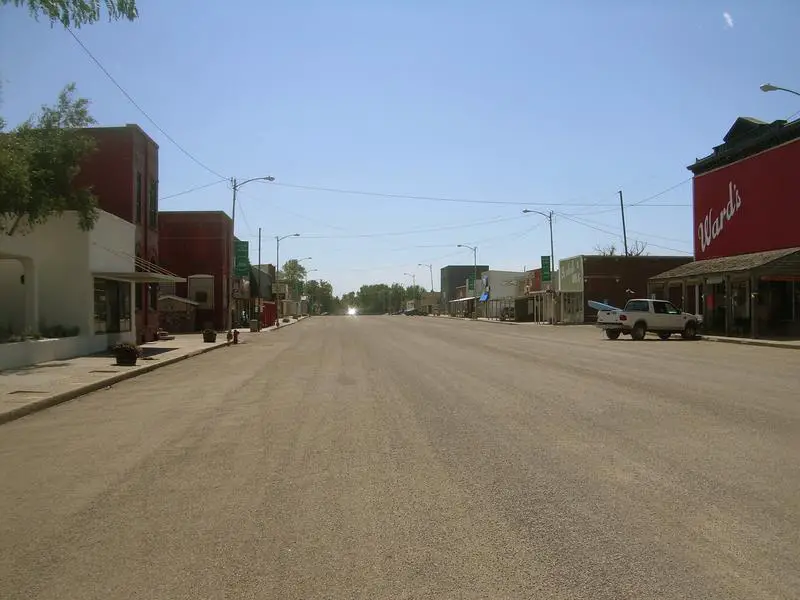 Even if you've never heard of De Smet, it should be vaguely familiar to you. Why, you ask? Because it was the home of Laura Ingalls, the author of the Little House on the Prairie books, who based her stories on her experiences in De Smet. Even if you're not a fan of the literature, definitely spend a day at Ingalls Homestead to learn how things were done back in the frontier days.
De Smet is sitting at basically 0% unemployment, which is a good start for economic quality. Homes in De Smet are the second highest on this list, with a median price tag of $106,600. However, a median income of $62,604 keeps De Smet in the top five statewide for housing to income ratio. But the real good news is the median cost of rent; a ridiculouosly low $375/month. Not only is that the lowest you're going to see on this list, it's also three times lower than the average rent in South Dakota. Of course, this gives De Smet the #1 ranking statewide for rent to income ratio.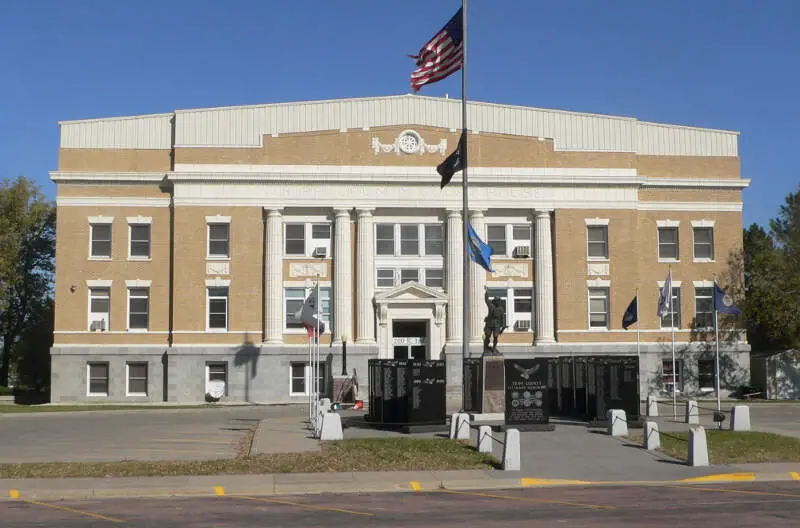 Source: Public domain
In terms of affordability, everyone is a winner in Winner, our fourth cheapest city in South Dakota. Buying a home in Winner will set you back about $100,700, the 18th lowest price in South Dakota. More importantly, folks in Winner spend the ninth smallest percentage of their income on homes statewide. And don't worry that such a small, cheap place must have nothing do to. Between a playhouse, a drive-in theatre, a history museum, and a super new city pool, you'll never be bored in Winner.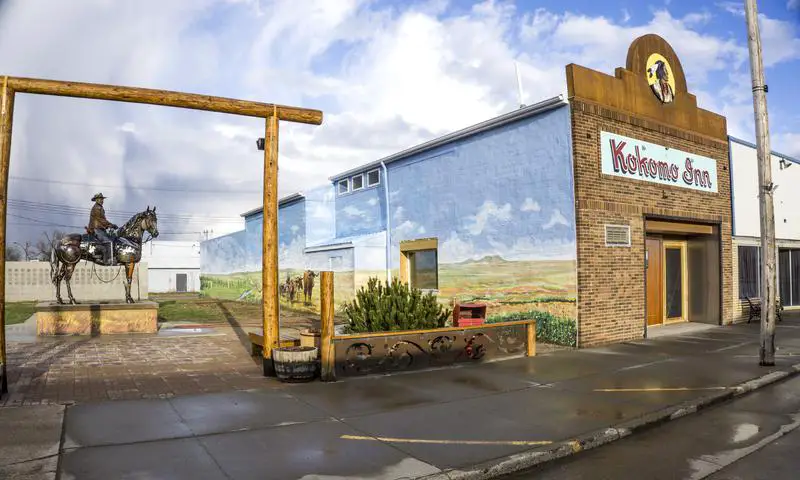 We finish off our list of most affordable places to live in the Mount Rushmore State with Lemmon, the first and only representative of northwestern South Dakota here. We promise that Lemmon won't leave sour taste in your mouth; not when you're paying the fourth lowest price for a home statewide, at a median cost of $66,700. Even better, the home price to income ratio in Lemmon is the second best in South Dakota, so you can have that mortgage paid off before the new coat of paint dries. A word to the wise though — you can't buy a home in Lemmon's Petrified Woods Park, which occupies nearly a full city block. Sad, but true.
Parkston's motto is "A Great Place To Grow," and boy does this city hold true to those words. If you're just trying Parkston out, rent will cost you around $524/month. With an umemployment rate under 1%, you should have no trouble locking down a job to start earning a median salary of $55,639. Homes in Parkston go for about $104,300, so it's slightly more economical to rent here. Either way, Parkston is safely in the top ten statewide for housing to income ratios, both for renting and buying.
The county seat of Edmunds County in north-central North Dakota, Ipswich ranks as the seventh most affordable place to live in the state. Ipswich is a small city of 1,008, but what it lacks in size, it makes up for with a high quality of life, a low crime rate, and a low cost of living.
Ipswich's unemployment rate is an incredibly low 1.93%, and residents earn a median household income of $52,159. The median rent in Ipswich is only $565, 25% lower than the statewide average.
If you want to make a more permanent move to Ipswich, homes here sell for a median price of $94,800.
Another thing to note about Ipswich is that it's all about honoring its heritage. There's the Ipswich Pioneer Village who want to learn more about what life was like in the 19th century, and each year the city celebrates the Ipswich Trail Days.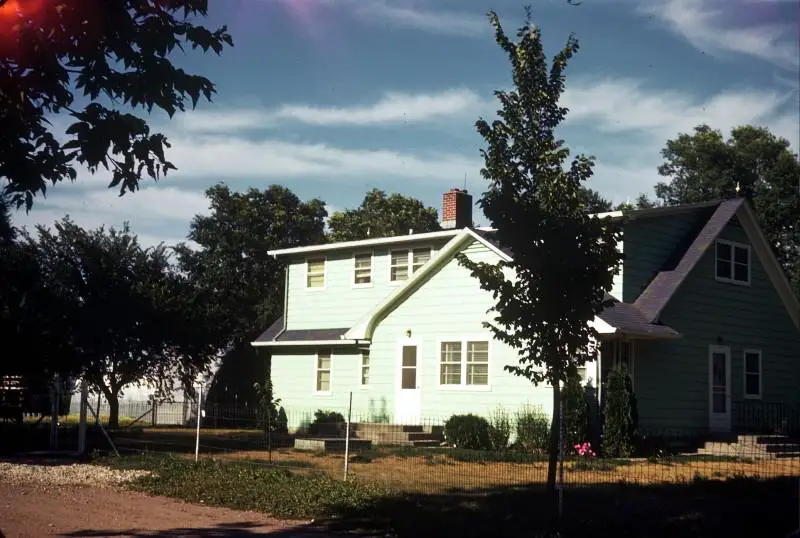 Situated about 45 miles north of Sioux Falls, Flandreau comes in as the eighth least expensive place to call home in South Dakota.
Flandreau has a lot going on for a city of just 2,458. There's the Royal River Casino for your everyday entertainment needs, but summer is when Flandreau really comes alive.
There are all sorts of events the week of Flandreau Rodeo Days, and the city's Riverside Park Days is a non-stop party, chock-full of live entertainment, games, and local food vendors.
Homes in Flandreau have a median price of $100,800, which is quite affordable for residents who enjoy a median household income of $51,208. If you want to give Flandreau a chance to see if it's right for you, rent here costs around $533.
If you're looking for a high quality of life combined with a low cost of living, look no further than Springfield, a city of 2,056 in the southeastern corner of South Dakota. Unemployment is crazy low in Springfield, currently sitting at 0.62%, and residents have a median household income of $43,897.
We already named Springfield as one of the best cities for families in South Dakota, so finding out it's also affordable is a godsend for families looking for a new home. For family-friendly activities, check out the breathtaking view of Lewis and Clark Lake from Terrace Park.
Or head to Springfield Recreation Area, with hiking trails, campgrounds, a golf course, boat ramp, along with excellent hunting and fishing opportunities.
Springfield has the sixth cheapest median rent in South Dakota at $496, so anyone can afford to give the city a chance. If you decide you like it here, the median home price is $86,500.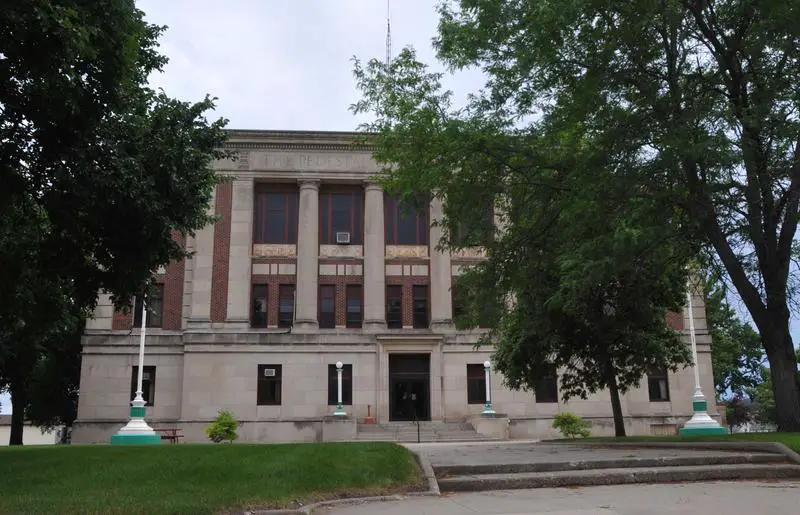 Coming in as the tenth cheapest city to call home in South Dakota is Redfield, "the pheasant capital of the world." Redfield is named after a 19th century railroad official, so it's no surprise that the top destination here is the Historic 1914 C&NW Railroad Depot Museum. Homes in Redfield are the seventh cheapest in the state, with a median price of $81,400. The median income in Redfield is $46,707, which means residents pay the eighth smallest portion of their salaries on homes statewide. Only a lackluster rent to income ratio keeps Redfield from a higher position on this list.
How We Determined The Most Affordable Places To Live In The Mount Rushmore State For 2021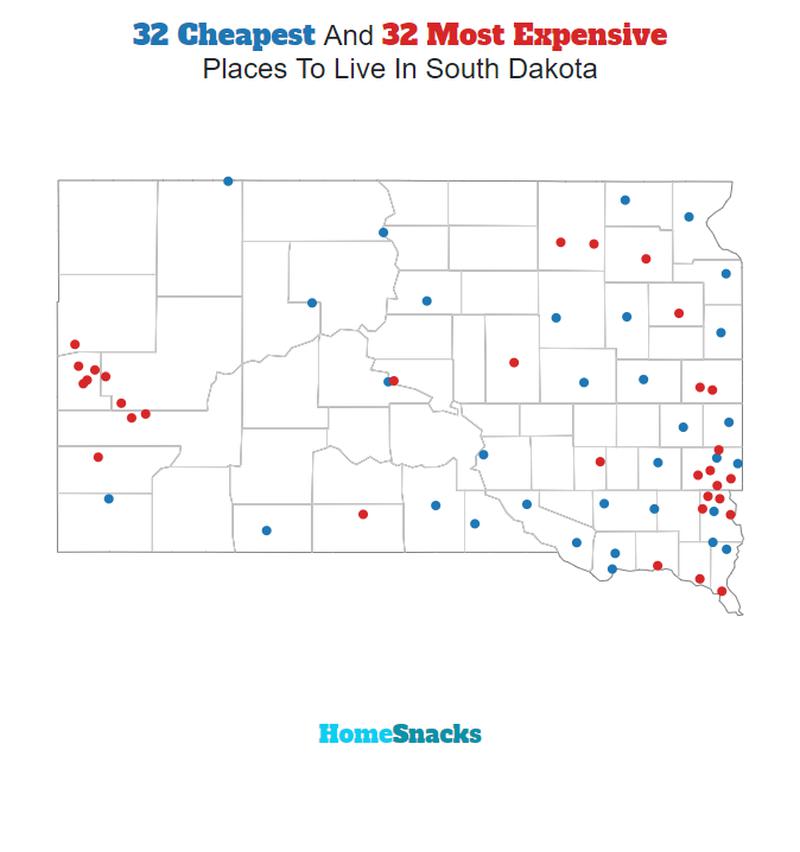 The two most important things to think about when it comes to being able to afford if you can live comes down to:
How much do money do I make?
How much do I have spend to live there?
You need to understand your costs in the context of how much money you make.
For example, if the median household earns $100,000 and spends $40,000 on housing it's actually cheaper to live there than a place with a median income of $50,000 and housing costs of $21,000. You might spend more on housing, but you have more money overall to play with.
With that example in mind, we derived several statistics from the latest Census American Community Survey 2015-2019 around incomes and costs. They are:
Median Home Price / Median Income (lower is better)
Median Income / Median Rent (Higher is better)
Median Home Price
We added simply median home price because high home prices generally correlate with higher expenses for all costs related to homes (heating, electricity, etc).
You can then compare these metrics in each of the places in South Dakota to figure out which is the least expensive.
What you are left with is a "Cost of Living Index" by taking the average rank of each of these metrics for each city.
So we used that cost of living index in order to rank all of the 67 places in South Dakota that have more than 1,000 people.
The place with the lowest cost of living in South Dakota according to the data is Britton. You can download the data here.

There You Have It Mr. Or Mrs. South Dakota Cheapskate
If you're looking at the cost of living numbers in South Dakota, this is an accurate list of the most affordable places to live in South Dakota for 2021.
Here's a look at the most expensive cities in South Dakota according to the data:
Spearfish
Rapid City
Vermillion
For more South Dakota reading, check out:
The Most Affordable Places To Live In South Dakota
Editor's Note: We updated this article for 2021. This is our seventh time ranking the cheapest places to live in South Dakota.