This article is an opinion based on facts and is meant as infotainment. Don't freak out that we updated it for 2018.
Swipe left for slideshow. Article continues below.
When you think of Washington, you normally think of Seattle, rain, and beautiful mountains.
What you don't normally think about are the potential stink holes that are around the mountains.
So we dug in and did the dirty work for you to figure out where the worst places to live are in the Evergreen State.
The following are the worst, not so evergreen places in Washington:
What? Where are these places you wonder? And before you get all riled up and say we're picking on small town America, that's not the case. We understand there's a lot of good in every place.
However, according to data (which doesn't measure things like beauty and 'friendly people'), there are far better options in the state for making a place home. Read on below to see how we crunched the numbers and see how your city fared in 2018.
If you're looking for something more national, check out the worst cities in America or the worst states in America.For more Washington reading, check out:
How we determined the worst places to live in Washington for 2018
To figure out how bad a place is to live in, we only needed to know what kinds of things people like and then decide what cities have the least amount of those things.
We don't think it's a stretch to assume that people like the following things:
Good education
Lots of jobs
Low crime
Low poverty
Nice homes
High incomes
High population density (Lots of things to do)
Short work commutes
Health insurance
The data comes from the Census's most recent American Community Survey and from the FBI Uniform Crime Report.
We broke crime down into violent crime and property crime to give violent crime a larger weight — if you did a simple calculation of all crimes per capita, property crimes are normally 7x more common and really bias that ranking.
Furthermore, only cities with at least 5,100 people were considered — leaving 118 cities.
We then ranked each city from 1 to 118 for all the criteria with a #1 ranking being the worst for the particular criteria.
Next, we averaged the rankings into one "Worst Place To Live Score".
Finally, we ranked every city on the "Worst Place To Live Score" with the lowest score being the worst city in Washington — Shelton. Read on for a detailed look at the 10 worst cities in Washington.
This list is a scientific analysis based on real data and is completely unbiased.
1. Shelton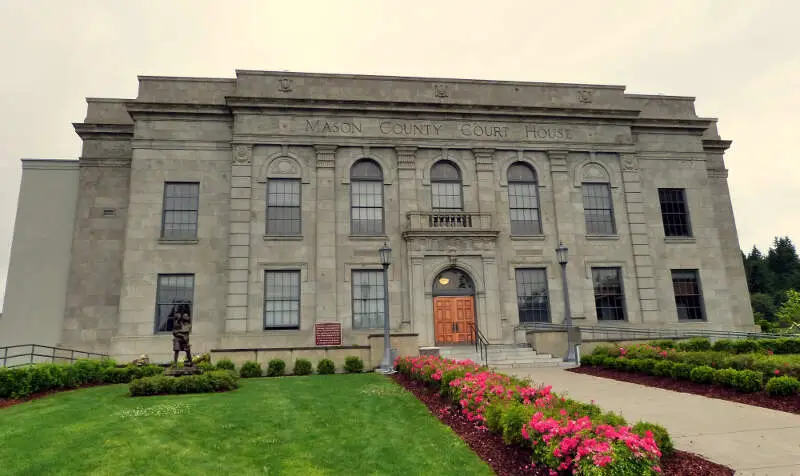 Population: 9,832
Rank Last Year: 1 (No Change)
Home Values: $150,400 (16th worst)
Unemployment Rate: 10.6% (14th worst)
More on Shelton: Data | Jobs | Photos
While the median household income in Shelton is higher than other towns on this list, causing it to be lower down on the list of "worst cities", Shelton still has the 14th worst unemployment rate in the state, as well as the 22nd worst crime index.
Therefore, though the average Shelton household brings in a higher income, there are fewer people working here than in other cities across the state. It doesn't help that everyone has to be constantly worried about crime, either.
2. Kelso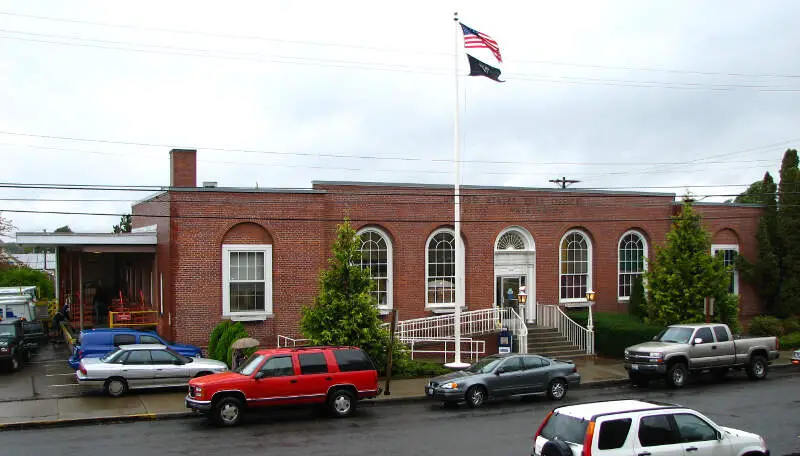 Population: 11,871
Rank Last Year: 2 (No Change)
Home Values: $120,700 (8th worst)
Unemployment Rate: 14.7% (3rd worst)
More on Kelso: Data | Jobs | Photos
Located in southwest Washington close to Mount St. Helens, Kelso ranks as the most unlivable place in Cowlitz County.
The city scored poorly across the board for the criteria we analyzed, with the exception of having an excellent commute time.
It seems that people in the cities on our list are much more likely on average to find ways to get out.
3. Union Gap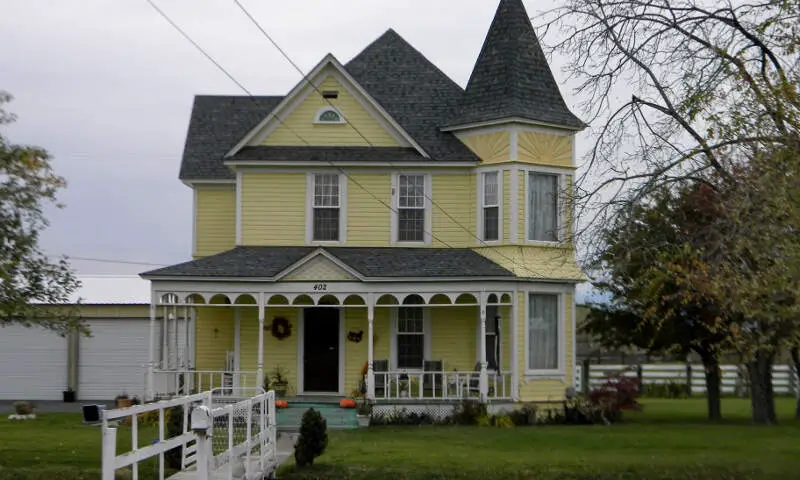 Population: 6,125
Rank Last Year: 3 (No Change)
Home Values: $93,700 (1st worst)
Unemployment Rate: 5.7% (80th worst)
More on Union Gap: Data | Jobs | Photos
You might have passed through Union Gap once and probably throught it seems to be a relatively quiet, clean place.
Here's what science says about why Union Gap needs some love: The unemployment rate is nearly 5.7%, residents earn about $37,202 a year, and home prices are just over $93,700. Across the board, those are in the bottom half in the state. Not absolutely horrible, but not desirable, either.
And there simply isn't anything to do in Union Gap.
4. Centralia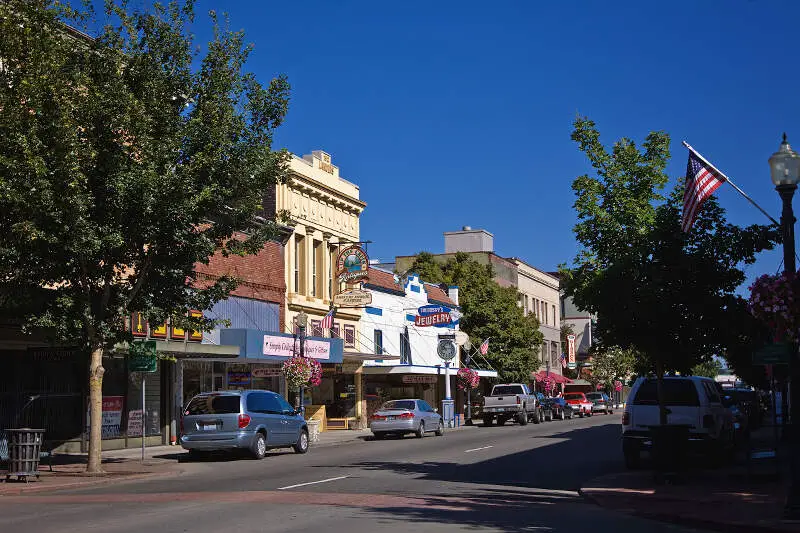 Population: 16,729
Rank Last Year: 9 (Up 5)
Home Values: $148,900 (15th worst)
Unemployment Rate: 9.5% (23rd worst)
More on Centralia: Data | Jobs | Photos
Centralia was the site of an infamous massacre in 1919 and now it has massacred the competition when it comes to being the worst place to live in Washington.
The mix of extremely high unemployment and crime is a winning combination to end up high on our list of worst places to live. Centralia resides in the worst 10% of both categories.
On the plus side, those who do a job have a relatively short commute to work as the median commute time for people in Centralia is the top 20% of places in Washington.
5. Aberdeen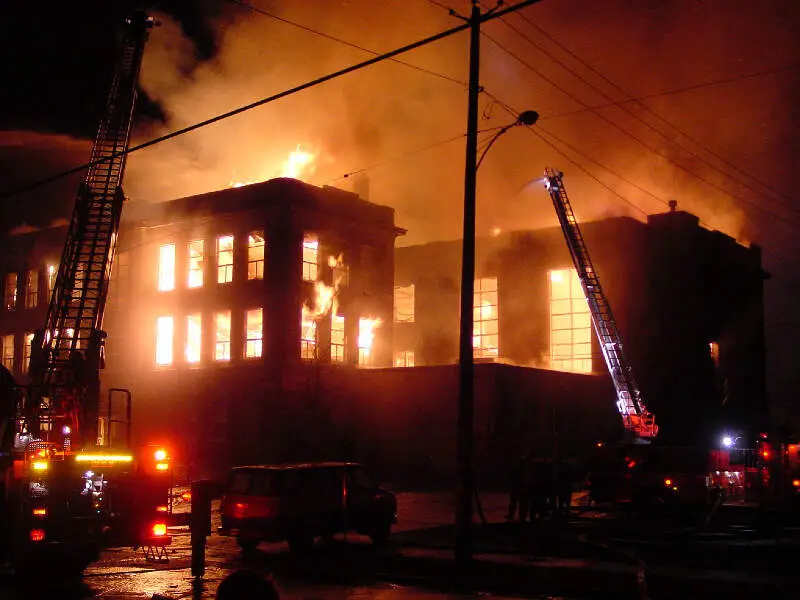 Population: 16,335
Rank Last Year: 6 (Up 1)
Home Values: $120,200 (7th worst)
Unemployment Rate: 8.6% (28th worst)
More on Aberdeen: Data | Jobs | Photos
Aberdeen ranks as the 5th worst place to live in Washington.
Known as the "Gateway to the Olympic Peninsula" it seems as if the nickname might want to add "Gateway to high unemployment" as it ranks as the 28th worst in the State.
That being said, the spending on childhood education in the city is higher than the state average and the weather is about average for Washington.
6. Airway Heights

Population: 6,523
Rank Last Year: 23 (Up 17)
Home Values: $150,800 (17th worst)
Unemployment Rate: 9.9% (18th worst)
More on Airway Heights: Data | Jobs
If, by some reason, you were driving through Airway Heights, after stopping to ask for directions, you may have noticed that things aren't so peachy keen here.
It's tough out there for people to stay afloat when their income levels are so low ($42,014) and they can't get good jobs (9.9% unemployment rate).
Airway Heights ranks as the 6th wost place in Washington.
7. Hoquiam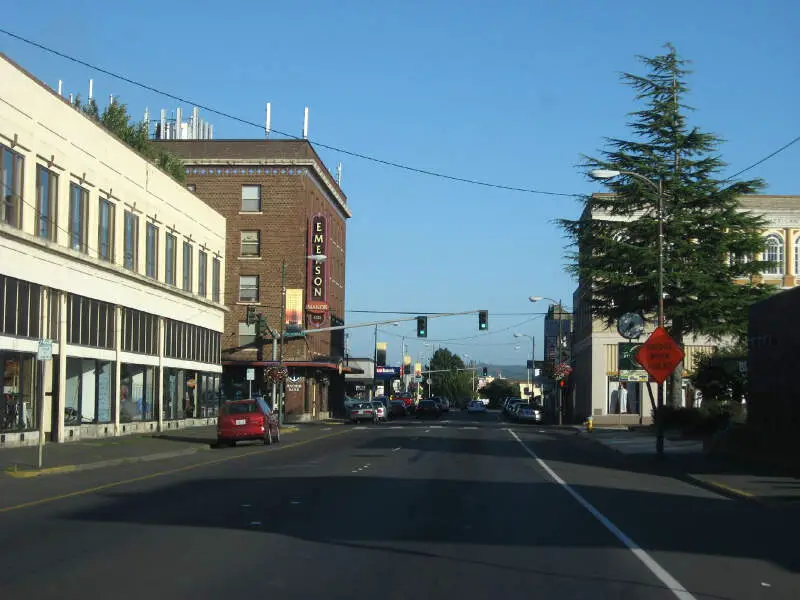 Population: 8,434
Rank Last Year: 4 (Down 3)
Home Values: $96,600 (2nd worst)
Unemployment Rate: 13.2% (4th worst)
More on Hoquiam: Data | Jobs | Photos
Welcome to Hoquiam, which might be one of the poorest areas in Washington. Residents average $37,628 a year in combined income, which is right at the poverty line. In fact, 2110.0% of Hoquiam residents live below the poverty level.
Homes here go for an average of $96,600 and the unemployment rate hovers near 13.2%.
8. Toppenish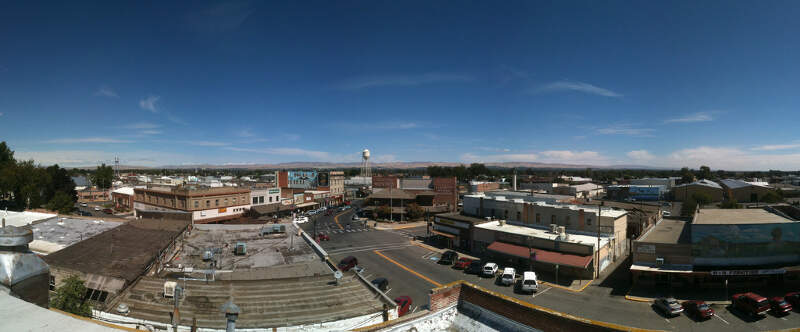 Population: 8,977
Rank Last Year: 11 (Up 3)
Home Values: $114,100 (4th worst)
Unemployment Rate: 9.7% (20th worst)
More on Toppenish: Data | Jobs | Photos
Toppenish, WA needs a big hug right now. Residents here are underpaid, underemployed and possibly lonely.
Additionally, crime is 30th worst in the state, which is very high considering Toppenish is so far removed from the rest of Washington.
If you know anyone in Toppenish, dm them on Facebook and tell them you love them. They can probably use it right about now.
9. Tukwila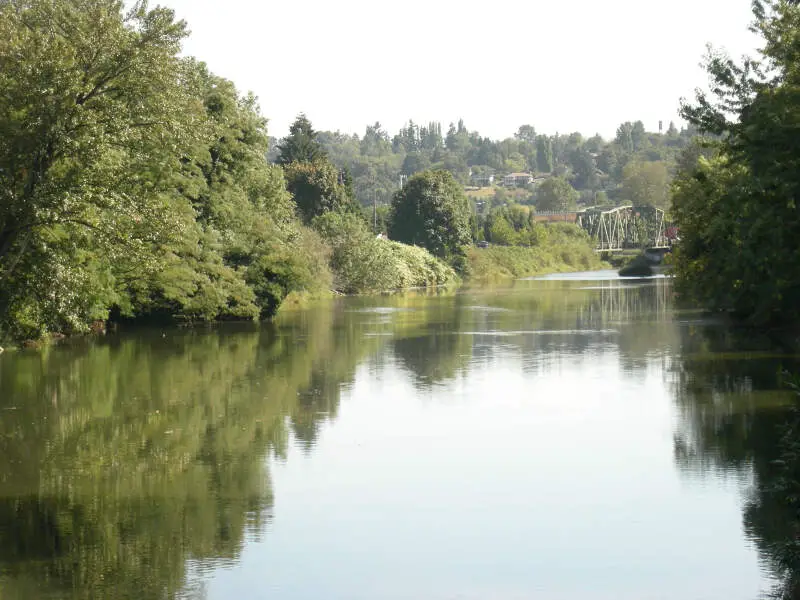 Population: 19,878
Rank Last Year: 8 (Down 1)
Home Values: $248,600 (65th worst)
Unemployment Rate: 7.4% (47th worst)
More on Tukwila: Data | Jobs | Photos
Tukwila doesn't have it much better, in terms of overall economic outlook. The unemployment rate is at 7.4%, and people average less than $48,490 a year in combined household incomes. Homes stand at $248,600, which is very low, and crime in the worst 10% in Washington.
And again, in terms of the overall 'enjoyment' factor, it's not easy to find fun on a Friday night.
10. Quincy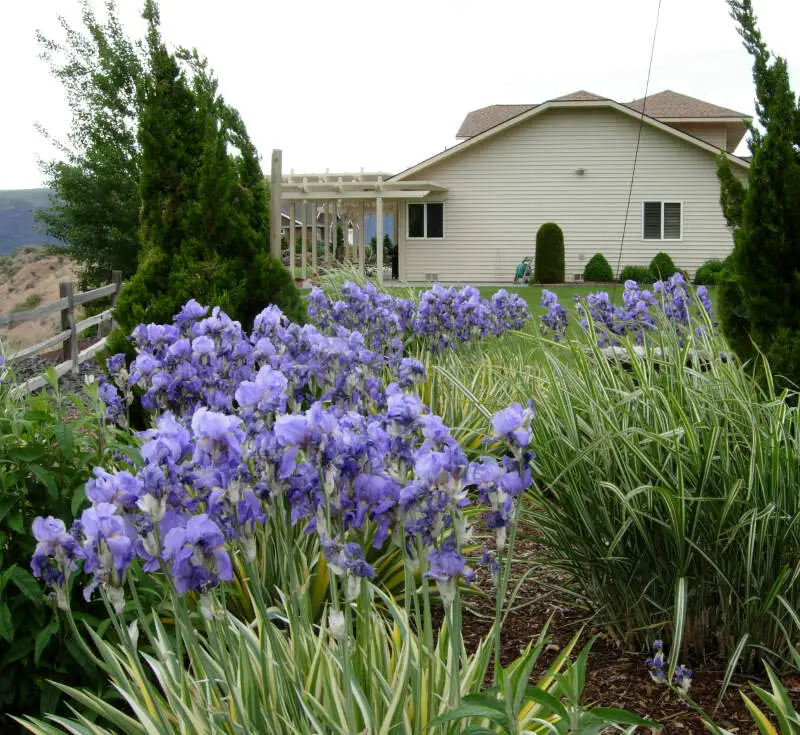 Population: 7,248
Rank Last Year: 5 (Down 5)
Home Values: $133,500 (11th worst)
Unemployment Rate: 12.8% (6th worst)
More on Quincy: Data | Jobs | Photos
Quincy, where there's absolutely nothing to do unless you enjoy bowling, ranks as the 10th worst city in Washington.
Besides the lack of pure amenities, Quincy has some real economic problems to contend with. The unemployment rate hovers near 12.8%, and families earn around $51,508 a year. It's also the 46th highest in Washington for crime, where 1 in 24.7 people gets robbed every year.
Does living in a place where people who come to visit are robbed sound like fun?
Wrapping Up The Worst In Washington
If you're looking at areas in Washington with the worst economic situations, where there's higher than average crime, and not a lot to do, this is an accurate list.
And in the end, Shelton ranks as the worst city to live in Washington for 2018.
If you're curious enough, here are the best cities to live in Washington:
Mercer Island (Pop. 24,467)
Sammamish (Pop. 62,136)
Newcastle (Pop. 11,189)
For more Washington reading, check out:
Detailed List Of The Worst Cities In Washington
| Rank | City | Population |
| --- | --- | --- |
| 1 | Shelton | 9,832 |
| 2 | Kelso | 11,871 |
| 3 | Union Gap | 6,125 |
| 4 | Centralia | 16,729 |
| 5 | Aberdeen | 16,335 |
| 6 | Airway Heights | 6,523 |
| 7 | Hoquiam | 8,434 |
| 8 | Toppenish | 8,977 |
| 9 | Tukwila | 19,878 |
| 10 | Quincy | 7,248 |
| 11 | Yakima | 93,338 |
| 12 | Grandview | 11,098 |
| 13 | Wapato | 5,062 |
| 14 | Burlington | 8,572 |
| 15 | Sedro-Woolley | 11,225 |
| 16 | Clarkston | 7,314 |
| 17 | Longview | 36,720 |
| 18 | Moses Lake | 21,846 |
| 19 | Chehalis | 7,340 |
| 20 | Fife | 9,645 |
| 21 | Seatac | 28,298 |
| 22 | Port Angeles | 19,420 |
| 23 | Lakewood | 59,489 |
| 24 | Bremerton | 39,388 |
| 25 | Yelm | 8,066 |
| 26 | Sunnyside | 16,217 |
| 27 | Mount Vernon | 33,388 |
| 28 | Tacoma | 205,602 |
| 29 | Walla Walla | 31,952 |
| 30 | Ephrata | 7,980 |
| 31 | Everett | 106,580 |
| 32 | Auburn | 75,607 |
| 33 | Spokane | 212,078 |
| 34 | Port Orchard | 13,265 |
| 35 | Sequim | 6,736 |
| 36 | Cheney | 11,479 |
| 37 | Ocean Shores | 5,673 |
| 38 | Othello | 7,726 |
| 39 | Federal Way | 93,986 |
| 40 | Pasco | 68,567 |
| 41 | Kent | 125,492 |
| 42 | Spokane Valley | 93,322 |
| 43 | Connell | 5,414 |
| 44 | Sumner | 9,691 |
| 45 | Lynnwood | 36,861 |
| 46 | Woodland | 5,684 |
| 47 | Burien | 50,187 |
| 48 | Puyallup | 39,274 |
| 49 | Kennewick | 77,975 |
| 50 | Vancouver | 169,982 |
| 51 | Des Moines | 30,904 |
| 52 | Arlington | 18,749 |
| 53 | Ellensburg | 18,957 |
| 54 | Olympia | 49,608 |
| 55 | Pacific | 7,042 |
| 56 | Monroe | 17,906 |
| 57 | Wenatchee | 33,257 |
| 58 | Bellingham | 84,462 |
| 59 | Enumclaw | 11,543 |
| 60 | Prosser | 5,860 |
| 61 | East Wenatchee | 13,589 |
| 62 | Marysville | 64,955 |
| 63 | Renton | 98,499 |
| 64 | Ferndale | 12,666 |
| 65 | Snohomish | 9,551 |
| 66 | Lacey | 45,644 |
| 67 | Pullman | 32,176 |
| 68 | Orting | 7,254 |
| 69 | Gig Harbor | 8,307 |
| 70 | Tumwater | 21,684 |
| 71 | Oak Harbor | 22,544 |
| 72 | Dupont | 9,224 |
| 73 | College Place | 8,996 |
| 74 | Battle Ground | 18,987 |
| 75 | Bonney Lake | 19,022 |
| 76 | Stanwood | 6,685 |
| 77 | Washougal | 14,987 |
| 78 | Port Townsend | 9,286 |
| 79 | Selah | 7,599 |
| 80 | Milton | 7,239 |
| 81 | Seattle | 668,849 |
| 82 | West Richland | 13,407 |
| 83 | Richland | 53,227 |
| 84 | North Bend | 6,475 |
| 85 | Poulsbo | 9,806 |
| 86 | University Place | 32,342 |
| 87 | Shoreline | 55,021 |
| 88 | Lake Stevens | 30,352 |
| 89 | Edgewood | 9,862 |
| 90 | Anacortes | 16,229 |
| 91 | Steilacoom | 6,175 |
| 92 | Covington | 19,172 |
| 93 | Liberty Lake | 8,566 |
| 94 | Mountlake Terrace | 20,747 |
| 95 | Ridgefield | 6,112 |
| 96 | Bothell | 43,153 |
| 97 | Edmonds | 41,020 |
| 98 | Fircrest | 6,660 |
| 99 | Lynden | 13,204 |
| 100 | Kenmore | 21,830 |