The 10 Safest Cities In Washington For 2021
We used data and science to determine the places in Washington where everyone sleeps safe and sound.

Editor's Note: This article has been update for 2021. This is our sixth time rankings the
safest places to live in Washington
. All the data comes from the
FBI's Crime In The USA 2019 report.
Article Table Of Contents   
(Skip to section)
Yes, there is more to Washington than hippies, apples and the Seattle Seahawks.
And if you're from The Evergreen State, you know that there are a ton of fun facts that keep this Pacific Northwest state ranked as one of the safest places to live in the headlines. More importantly, it has some of the safest cities to call home.
SInce "Home"-Snacks is our name and safety is our game, we set out to determine the safest places in Washington for 2021. How did we do it? We consulted the numbers. We looked at important factors like property crimes and violent crimes per capita for every place with over 5,000 residents. In total, we analyzed 110 cities.
While your personal safety is secure in Washington, property crime is quite prevalent. We suggest that you check out the most dangerous places in Washington before you check out the safest, there may be some places that surprise you.
But what's not a surprise is that Washington has super safe, super cool places to live for every stage of life and for every budget. For instance, Spokane is one of the safest places for college students, Sammamish is one of the safest places for families, and don't discount Brier for professionals looking for a safe place to get adjusted to work life.
So, where are these amazing places in Washington where crime is low, jobs are plentiful, and neighborhoods are safe? Read on.
Here are the 10 safest cities to live in Washington for 2021:
Washington has so many great cities, that you could literally throw a dart at the state and live happily, safely wherever it landed. So, you can understand how difficult it was to narrow down a list of the top ten safest places.
So, what city is the safest place to live in Washington for 2021? Well, according to the most recent FBI data we crunched, Sammamish is the safest place to live in The Evergreen State.
Check out the rest of our not so naughty, very safe Washington cities to see how your city ranked. And if you don't find your favorite there, head to the bottom.
For more reading on safe places to live in and around Washington, check out:
The 10 Safest Cities In Washington For 2021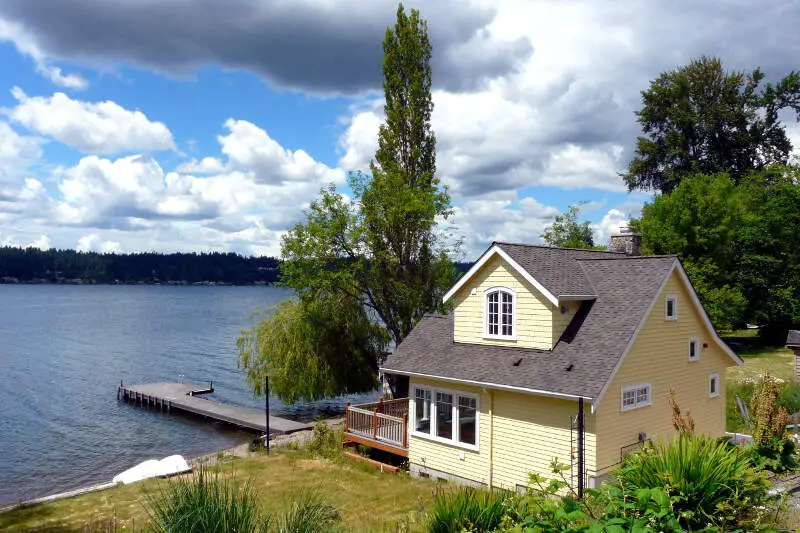 Sammamish is no stranger to winning Homesnacks superlatives; we named it the second best and richest city in Washington on our other lists. Add to that a perfect 10/10 score on our overall snackability scale and the new title of safest city in the state, and you've got a recipe for a certified fresh place to call home.
Sammamish averaged about one violent crime per month, which, for a city of this size, gives a per capita violent crime rate nearly 17 times lower than the national average. Property crime is also four times less common than the statewide average, giving Sammamish the third safest rate in Washington. So as long as you don't drop something into Lake Sammamish while you're kayaking, you'll definitely bring home all the valuables that you brought out with you.
Sammamish is the most populous city on this list and is located about a half hour east of Seattle.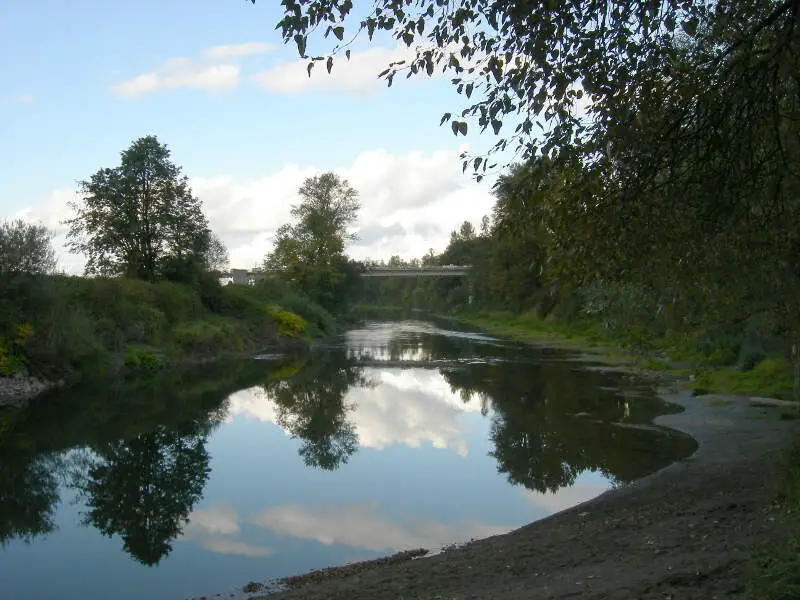 Another Seattle and Bellevue burb, Duvall fell down a single peg to the number three safest place to live in Washington for 2021.
The property crime rate in Duvall is second to one in Washington and there's no murder and no robberies -- it's safe enough for a grandma to walk down a dark alley at midnight with hundred dollar bills in her pocket. She'd probably just get a party goer to help her get back to he main street.
Duvall is also a perfect 10 on our SnackAbility score.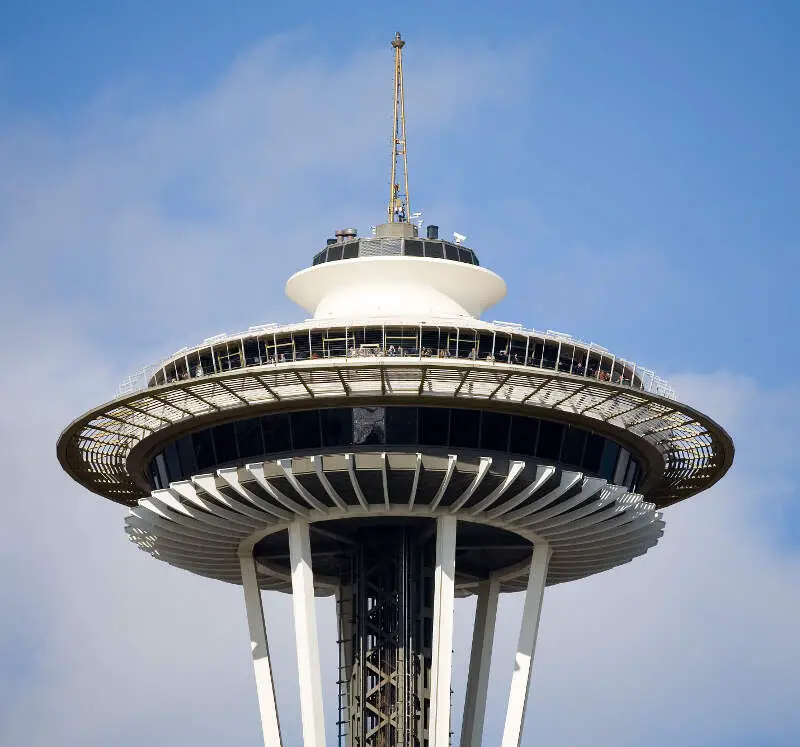 And moving up the top five to number 3 is Brier, another 10 of 10er, and a safe place to live in Washington.
We know you'll be busy avoiding crime here, since it never happens, so we suggest hunkering down at some of the best places to eat according to Yelp. For example, you can watch people leave especially generous tips at Las Espuelas while you eat Tacos. Or maybe watch a teenerage help a grandma across the street while you eat lunch at Fork Mediterranean Grill.
Whatever you do we know you won't be doing one thing -- commiting crime.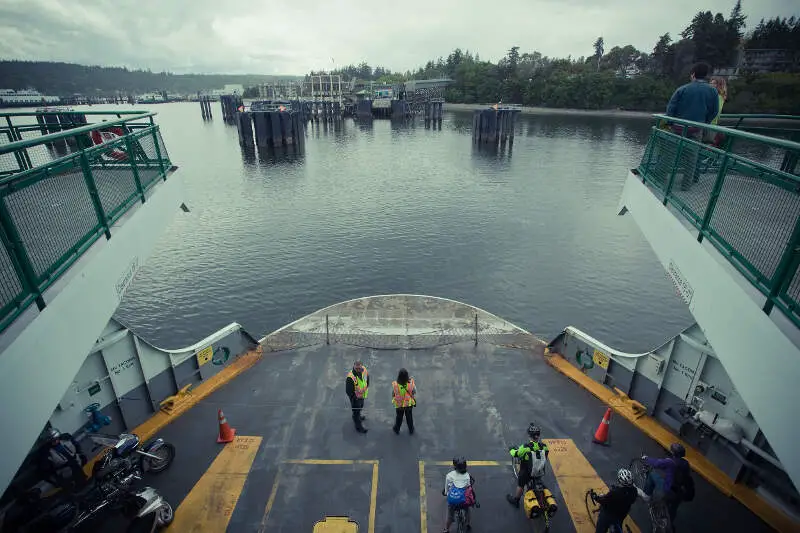 The first island on the list, Bainbridge Island used its moat to fortify its position on this list.
Home to the Bloedel Reserve and Bainbridge Island Museum of Art, full of such beauty and inspiration, it's no wonder people are nice to each other here. There's no point if stealing from your neighbor if you're just going to see them the next day at the new art exhibit.
Bainbridge is located to the west of, you guessed it, Seattle.
Starting to make me wonder if there's any safe civilization in Washington outside of the Seattle metro.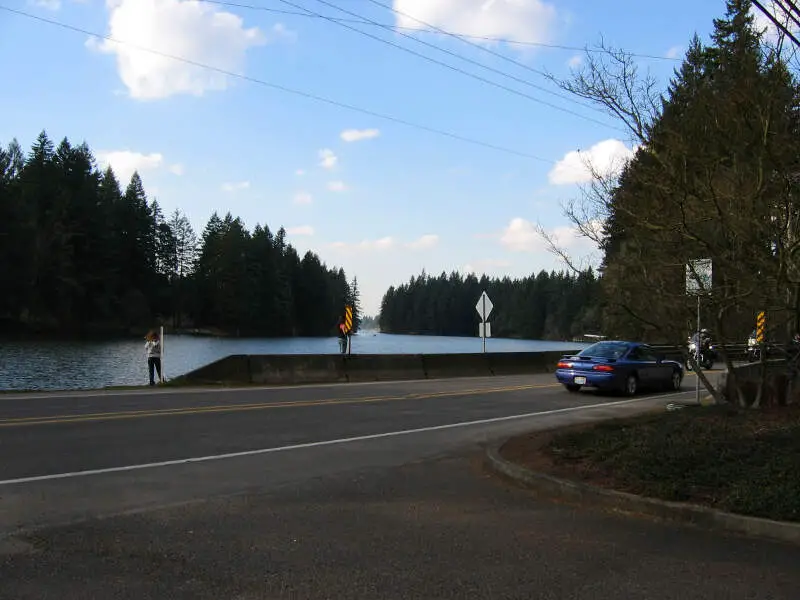 Source: Public domain
We already named Camas the second best place to raise a family in Washington, so this new title of fifth safest city in the state is just icing on the cake. Camas had the tenth safest rate of property crime in Washington, so if your fish get snatched after a day of angling at Lacamas Park, blame the birds! You can also count the number of violent crimes Camas had in 2019 using just your fingers and toes, so it's quite a rare phenomenon.
Camas is part of the Portland metro area.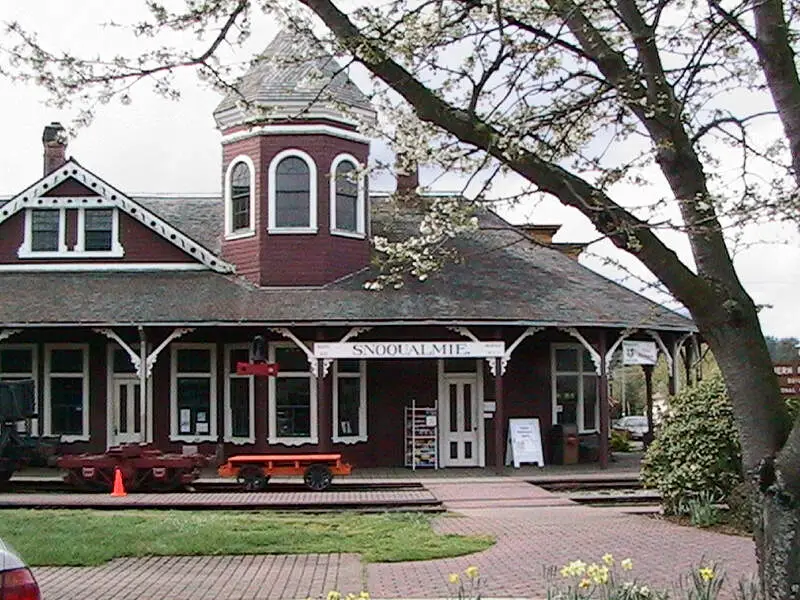 Another fun name to pronounce, Snoqualmie moved down a couple of spots from the top three to number five on our safest cities in Washington ranking.
The city has the eighth safest violent crime rate in the state and a top ten finish for property crime rates. There were a whole lotta no murders or aggravated assaults.
Much like Sammamish, the city is incredibly well educated and, on top of that, incredibly well funded. The median income is over $150,000 and we have it ranked as the second richest city in the state. Snoqualmie is a suburb to the east of Seattle.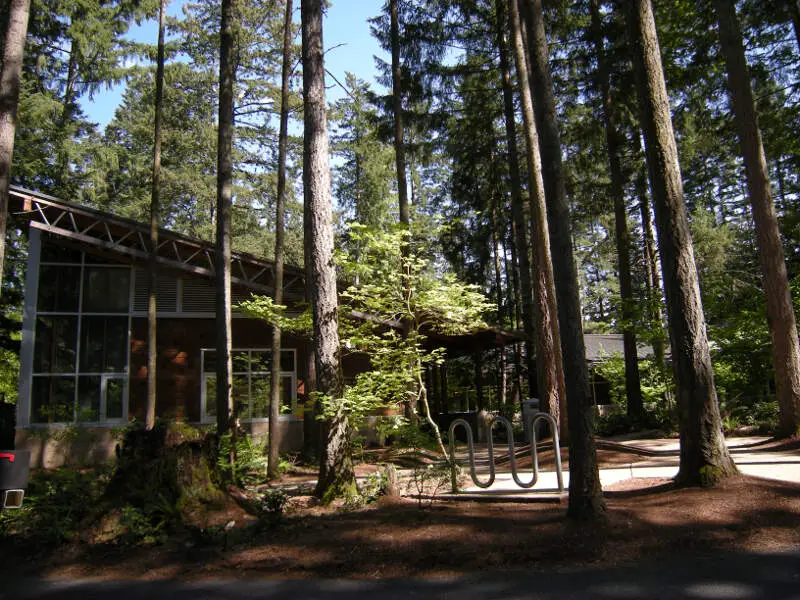 In what's becoming a pattern, Maple Valley is another city on this list to be located in King County.
Maple Valley made it onto this list mostly due to its super low rate of property crime, which is about three times less than the average for Washington cities. Although Maple Valley only had the 11th safest rate of violent crime in the state, violence is still eleven times less frequent than the national average. That just goes to show how safe Washington is as a whole. With all the amenities to enjoy at Lake Wilderness Park, who's got time to commit a crime?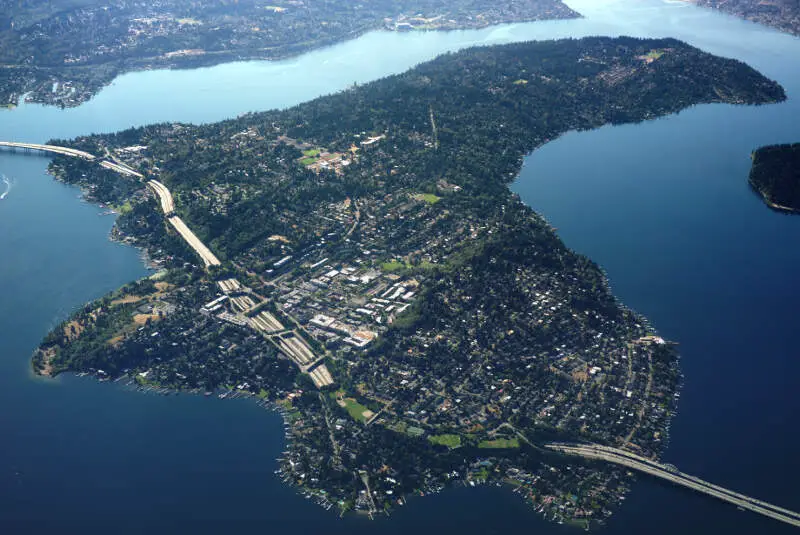 The second island fortress.. err Seattle suburb. to make the list is Mercer Island.
While the city just missed being the top ten last year, it's no stranger to our lists. We have it as the best place to live in Washington for 2019 and as the third richest.
Both of those rankings highly correlate with its safety score as it had very few violent crimes and property crimes for a city of its size. Furthermore, the goose egg it put up on the murder front is fantastic for a city of some 25,000 people.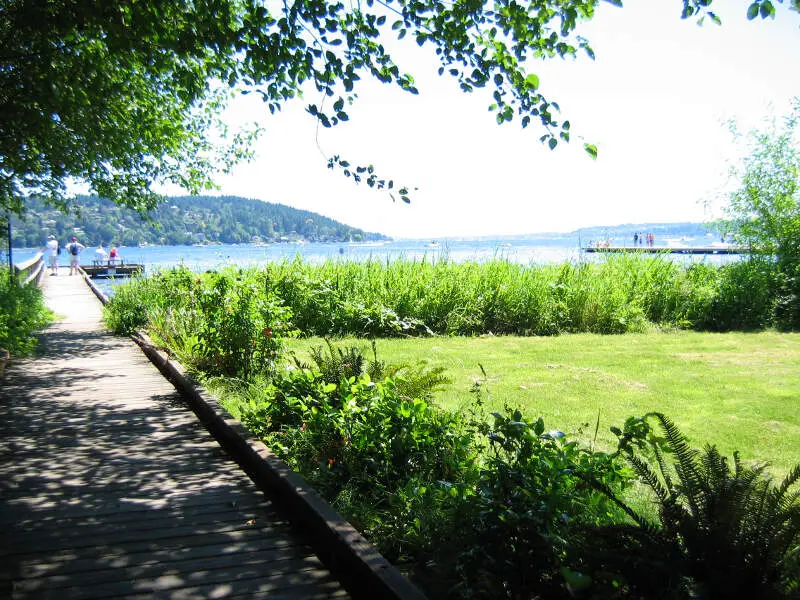 The people of Lake Forest Park seem to be the epitome of easygoing. They have just about every right to be too. Not only is their community one of the 10 Best Places to Live in Washington, it also has a median income of $126750. And when, in addition to all of that, you have access to 100 feet of Lake Washington shoreline via the Lyon Creek Waterfront Preserve, it is hard to find much to complain about.
That could be the reason violent crime is such a non issue here. The city ranks second safest for it in the state and saw just 3 reports of it in 2019. Given the upsides of living in Lake Forest Park, it makes sense that a life of crime pales in comparison.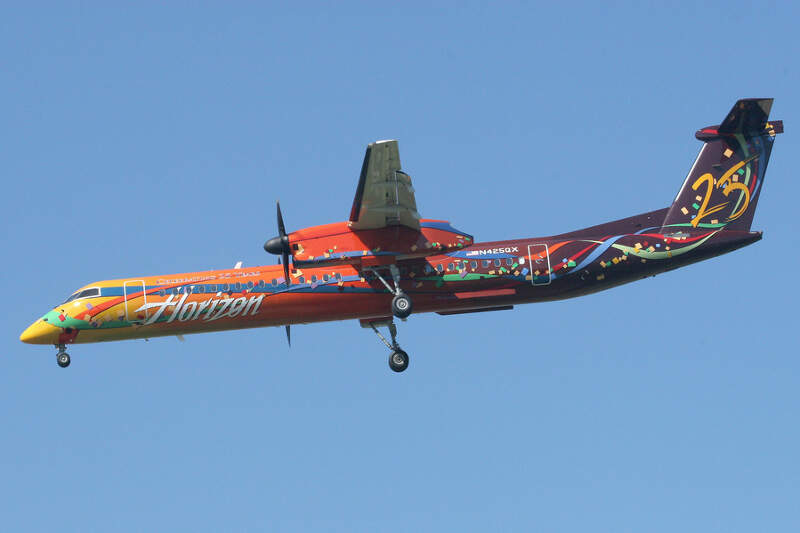 You will probably never feel more comfortable strolling along a path like the scenic Apple Capital Loop Trail, than you will in East Wenatchee. Your personal safety is at an all-time high in this city situated along the Columbia River. If you are skeptical, consider the fact that people here have a one in 1,786 chance of being the victim of a violent crime.
Those odds did not come out of thin air either. East Wenatchee can thank its impressive crime numbers for that reassuring figure. Things were also fairly good when it came to certain areas of property crime, such as burglary, which the city had just 13 reports of.
How we calculated the safest cities in Washington for 2021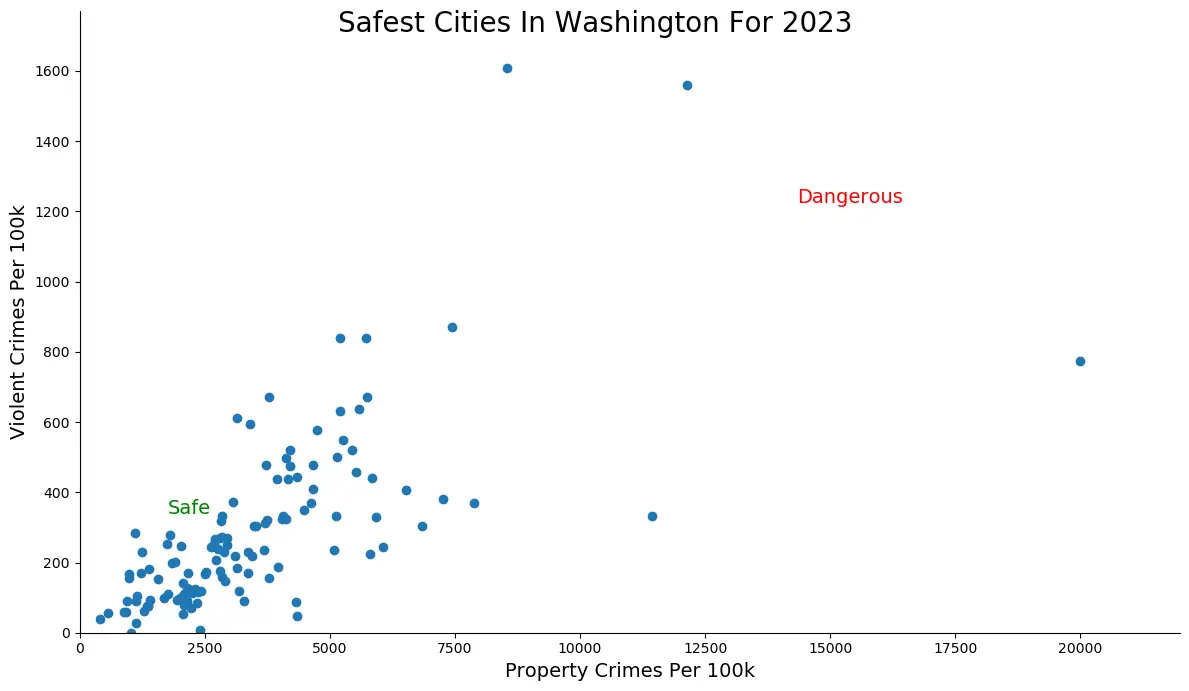 While there are surveys and public polls on what cities in a state are the safest, we didn't want to rely on speculation and opinion. Instead, we looked at the hard numbers from the FBI's most recent report of crime (Published Sept 2020) in Washington.
Specifically, we analyzed the
FBI's Uniform Crime Report
which summarizes the number of property crimes and violent crimes in each city per year. We used two criteria:
Violent crimes per capita (murders, assaults, rapes, armed robberies)
Property crimes per capita (thefts, burglaries, motor vehicle thefts)
For example, there were a total of 427 crimes committed in Sammamish which had a reported population of 66,820. That means the number of crimes per capita is 0.0064 which translates into a 1 in 156 chance of being the victim of a crime.
We only looked at cities that have populations of more than 5,000 people reported to the FBI in 2019, the last reporting year. This left us with a total of 110 of the biggest cities in Washington to rank.
We ranked each city for each criteria from 1 to 110 where 1 in any particular category is the safest.
Next, we averaged each places two criteria to create a Safety Index. We crowned the place with the lowest overall Safety Score "The Safest Place In Washington" with any ties going to the bigger city. You can download the data here.
The safest city in Washington, based on our criteria, is Sammamish. The most dangerous city in Washington? Tukwila, where residents had a 1 in 5 chance of being the victim of a crime.
Note: This report is not an analysis of the effectiveness of local police departments, nor does it reflect the fact that people from out of town may come into a community and cause a crime. It simply looks at where crimes occurred most frequently, based on a city's population.
There You Have It - The Safest Cities In The Evergreen State
Looking at the data, you can tell that Sammamish is as safe as they come, according to science and data.
But as most Washington residents would agree, almost every place here has its safe and not safe parts. So just make sure you're informed ahead of time.
Here's a look at the most dangerous cities in Washington according to the data:
Tukwila
Fife
Tacoma
For more reading, check out:
Breaking Down Crime In The Safest And Most Dangerous Cities In Washington

Share on Facebook
Chris Kolmar has been in the real estate business for almost ten years now. He originally worked for Movoto Real Estate as the director of marketing before founding HomeSnacks.
He believes the key to finding the right place to live comes down to looking at the data, reading about things to do, and, most importantly, checking it out yourself before you move.
If you've been looking for a place to live in the past several years, you've probably stumbled upon his writing already.
You can find out more about him on LinkedIn.