Editor's Note: We updated this article for 2021. This is our seventh time ranking the best cities for families in North Carolina.
Swipe left for slideshow. Article continues below.
Article Table Of Contents   
(Skip to section)
Childhood. This time in people's lives is most often referred to as the most magical time of life.
Remember stopping by Krispy Kreme on the way home from middle school to get freshly made donuts filled with Cheerwine-flavored jelly? Or maybe you spent your long, hot summer nights chasing fireflies as the heat lightning chased across the sky. Perhaps you spent time studying with an order of Chick-fil-A waffle fries next to your textbooks. Or maybe you set up an Eno under the piers scattered along the beaches. Or, like me, your favorite summer activity was driving up to Boone in the summer for a weekened in the mountains.
If this preamble didn't bring up fond memories, you may not be from North Carolina, a state that can make childhood truly magical. Why else is North Carolina a great state for families? North Carolina is an affordable state with lots of job prospects and amazing colleges. Vacations are diverse, cheap, and close by. You can live out in the country in North Carolina and live within 15 minutes of a city. You can have houses with a lot of land or live in downtown apartments. You can send your kids to public school, private school, charter school, or even join the NC masses in homeschooling.
No matter where you pick, North Carolina is a great choice for raising your kids. But which cities are the best of the best for the family?
The 10 Best Cities To Raise A Family In North Carolina For 2021
We looked at 39 cities in terms of "family-friendliness," i.e. crime levels, schools, etc. What's the best place for families in North Carolina? Wwe had a clear winner: Wake Forest, North Carolina.
If you are from North Carolina, you probably would have guessed Wake Forest in an instant. It is one of the safest cities in America and is like one large, happy suburb packed with other happy families. The schools are great, the jobs are excellent, and the neighborhoods are safe. What more could you ask for?
If you are looking for the small-town vibe, Davidson, NC, ranks well on our list, followed by Concord, NC. These towns are close to Charlotte so you can have a night on the town without driving a few hours.
Interested in seeing how your favorite North Carolina city ranked? Read on to learn more about our methodology and to see why each of our top cities are the best for families for 2021.
Check out some more reading about North Carolina and the best places for families in the country:
The 10 Best Places To Raise A Family In North Carolina For 2021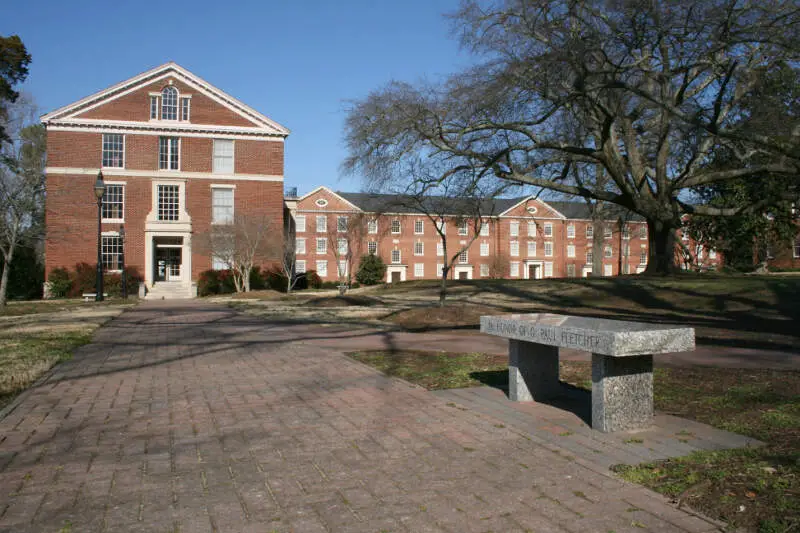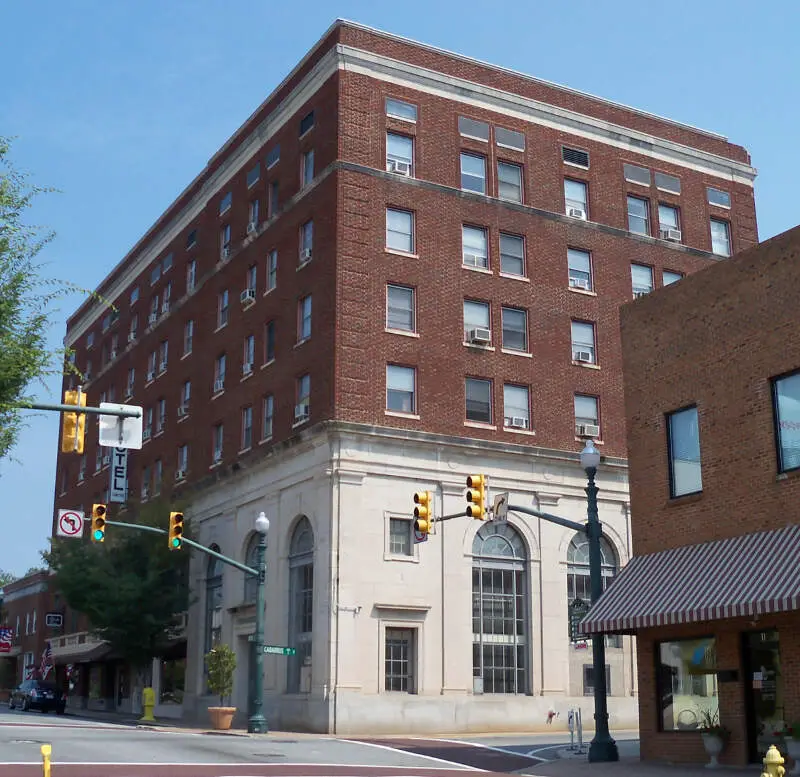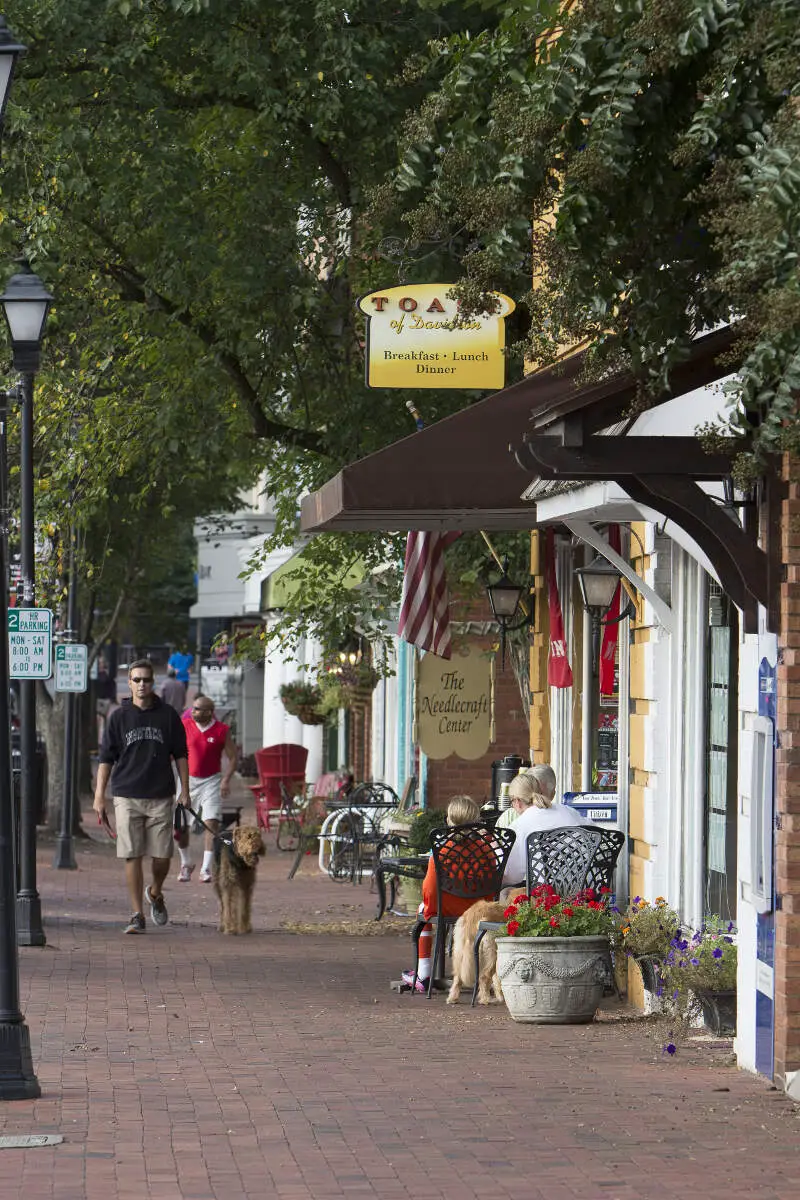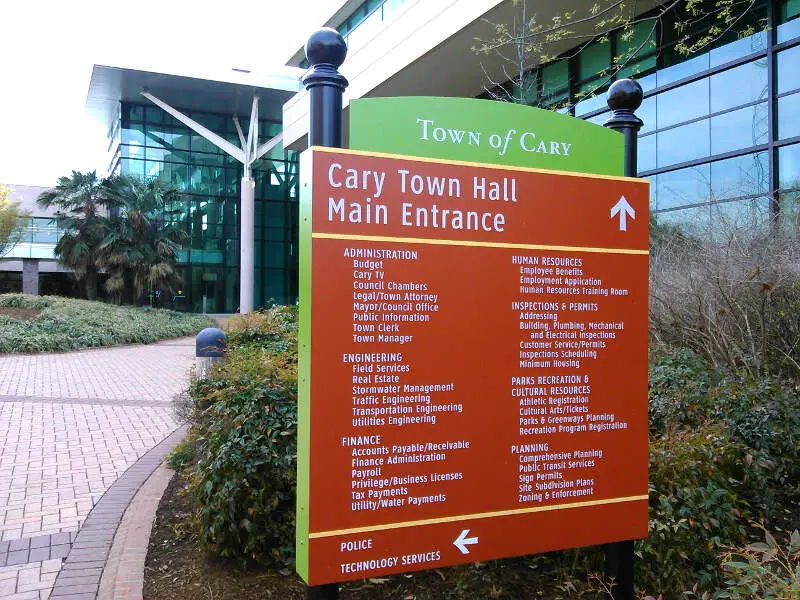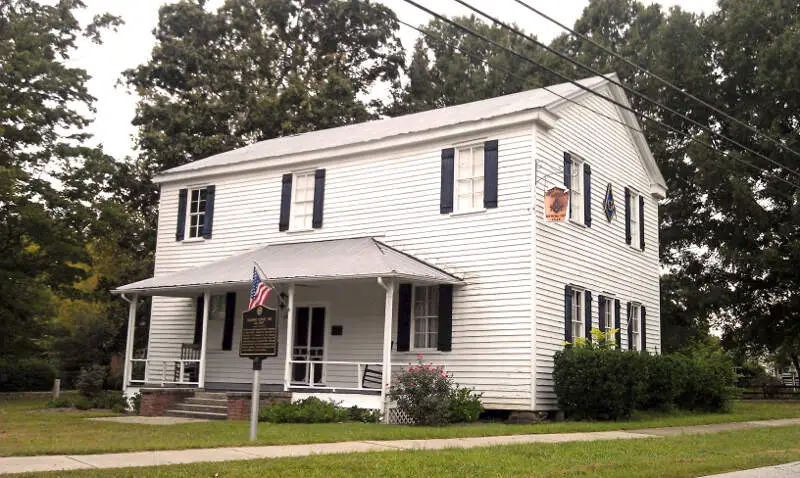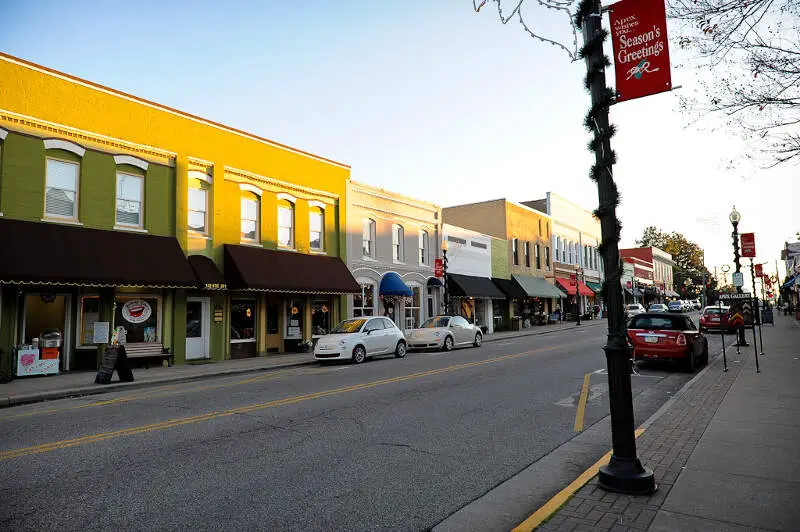 Source: Public domain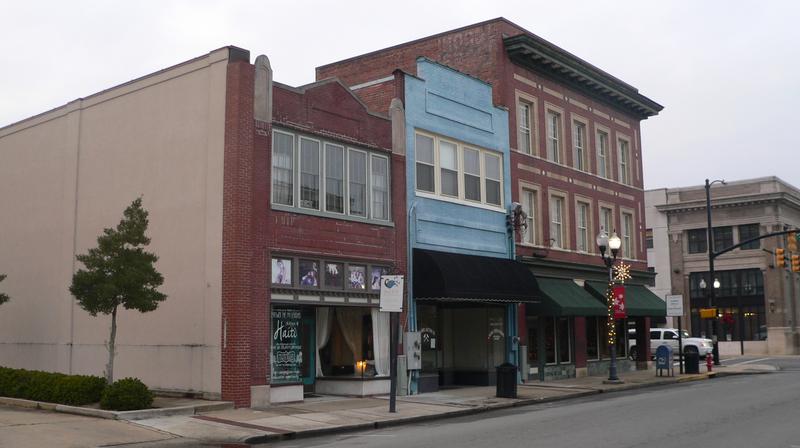 Source: Public domain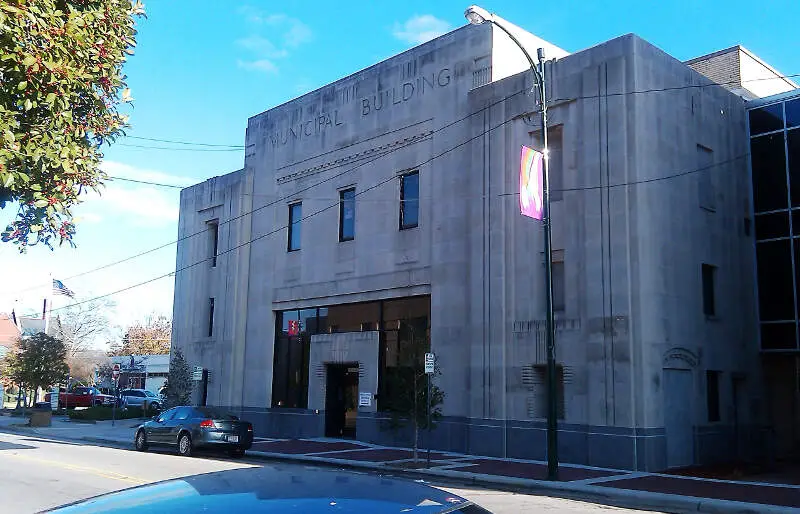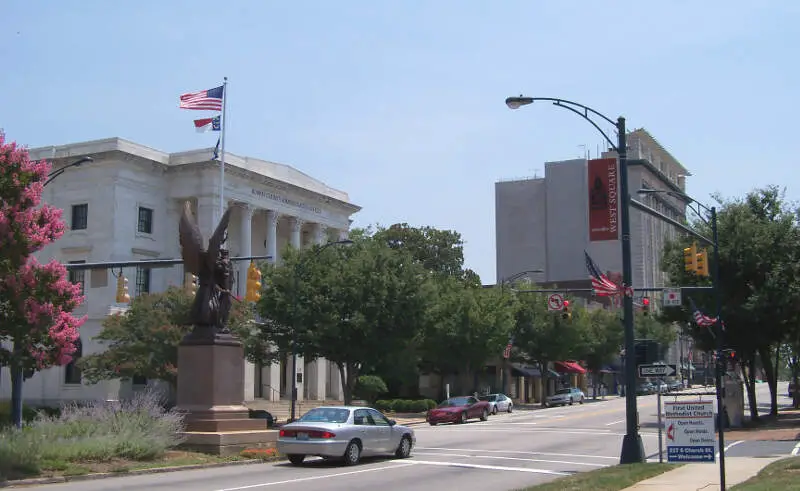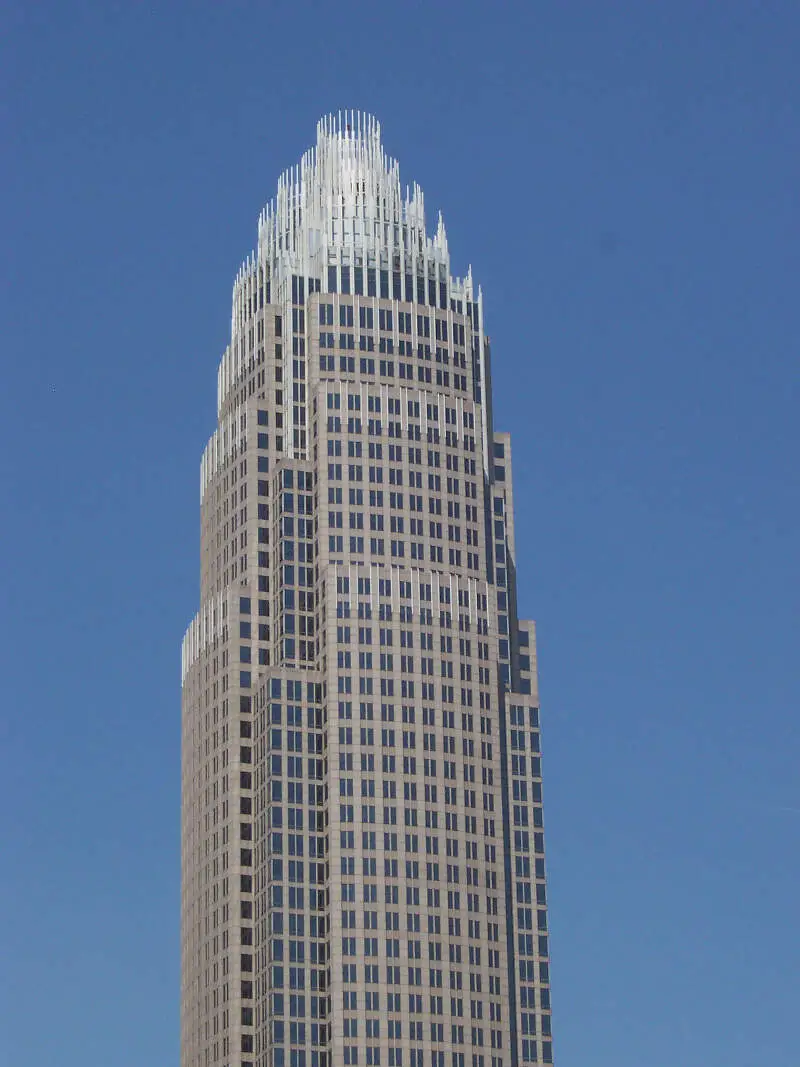 Source: Public domain
How do you determine which place is best for families in North Carolina anyways?
To give you the places in North Carolina which are best for families, we have to look at a handful of metrics. Of course, we want to measure the type of people who live in each city, and make some assumptions about what's family-friendly and what isn't.
So we researched the internet for a database that contains all that information.
How we crunched the family friendly numbers for the Tar Heel State
We threw a lot of criteria at this one in order to get the best, most complete results possible. Using U.S. Census data produced for the state of North Carolina, we looked at every single city in the state. We paid particular attention to:
Crime (Both violent and property)
Quality of local schools
Distance to a major city without necessarily being in it
% of households with children
Family-friendly amenities nearby (museums, libraries and colleges)
We then gave each city a Family Score.
The higher the score, the better the city is for families. We also limited our results to cities with populations over 11,000 people. For North Carolina, that meant a total of 39 cities. You can download the data here.
There You Have It - The Best Places To Raise A Family In North Carolina
If you're looking for a breakdown of cities in North Carolina ranked by criteria that most would agree make a place a great spot for families, this is an accurate list.
Here's a look at the best cities for singles North Carolina according to the data:
Reidsville
Kernersville
Asheville
For more North Carolina reading, check out:
Where Are The Best Places For Families In North Carolina?
| Rank | City | Population |
| --- | --- | --- |
| 1 | Wake Forest, NC | 42,111 |
| 2 | Concord, NC | 91,980 |
| 3 | Davidson, NC | 12,735 |
| 4 | Cary, NC | 166,268 |
| 5 | Holly Springs, NC | 34,874 |
| 6 | Apex, NC | 51,370 |
| 7 | Smithfield, NC | 12,400 |
| 8 | Wilson, NC | 49,272 |
| 9 | Salisbury, NC | 33,727 |
| 10 | Mooresville, NC | 37,835 |