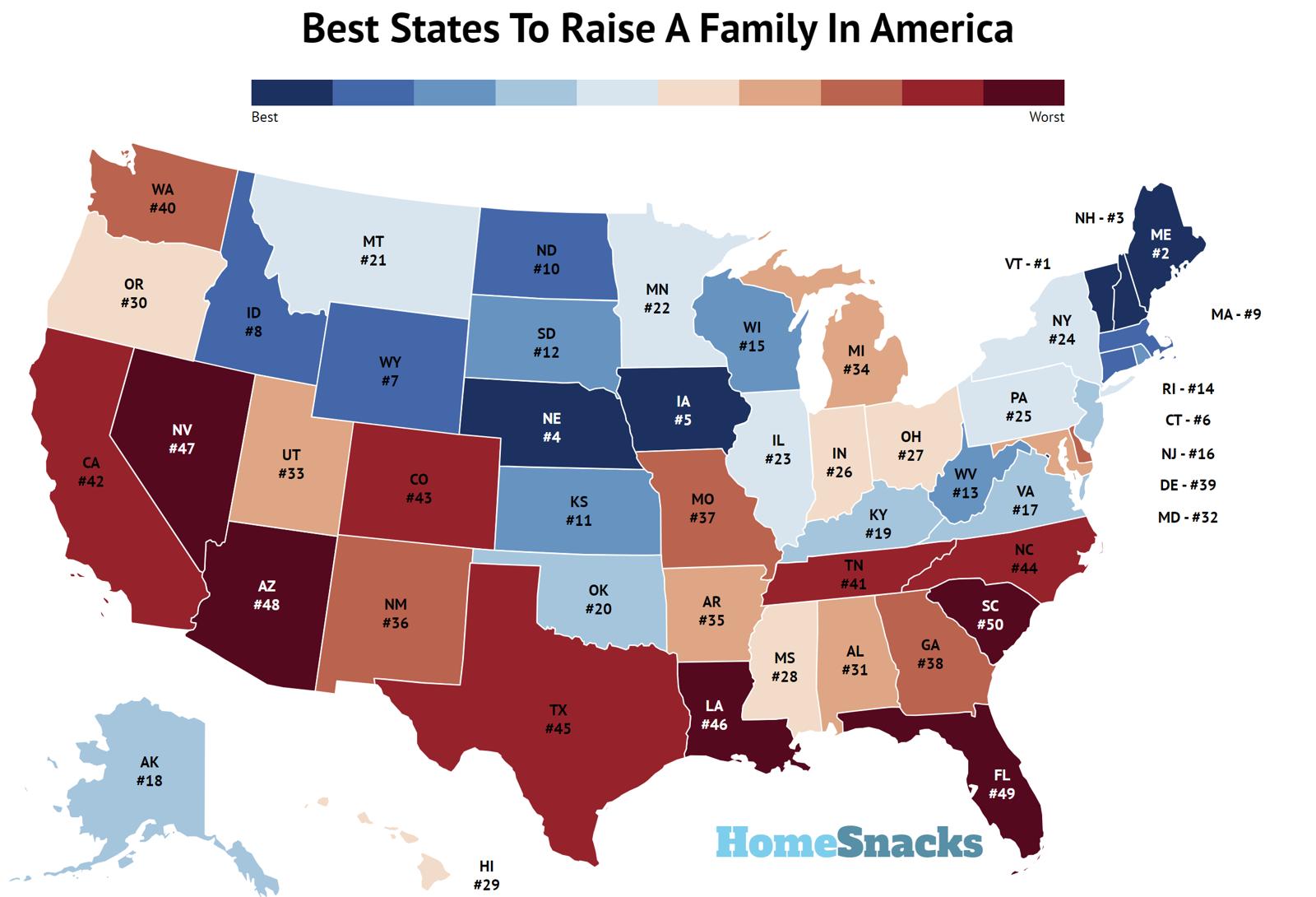 Click to enlarge
In today's America, people don't stay in one place for too long. With the economy doing so well lately, it seems Americans are moving more now more than ever. Sometimes, it's for retirement, or to transfer jobs. But in many cases, it's to start a better life for their family.
In fact, recent research suggests that families are moving far more often than ever before. With that in mind, people are always trying to figure out – where's the next best place to take the family?
We understand that everyone is different; some people want to be by nature, and some people want to (or have to) live in bigger cities. But for the most part, we all want the same thing when we consider a place to move with the wife and kids. The states we're going to talk about are the places where kids will have the best potential to thrive, and where families will be most comfortable. These are the states that have good jobs for mom and dad, and they're safe, too. We also took into account a number of kid friendly factors.
For many Americans, moving means a better life for their family. Does where kids are raised make a difference? You betcha.
The 10 Best States To Raise A Family In America For 2023
Now that we have a top ten, what's the best state to raise a family overall? Vermont ranks as the best state to raise a family based on data around affordability, things to do, and safety. The general assumption would be a great place for families would be safe, offer plenty of great schools, and have lot of room for growth. We took that all into account, and made some other assumptions as well.
So pack the toys, the Xboxes, and your old high school yearbooks up as we take you through America's best states to raise kids. For exactly how we calculated these rankings, read on. Or, if the state where you live is just peachy keen, and you're not moving an inch, check out:
The 10 Best States For Families In America For 2023
Vermont has the best health and safety index ranking in America. Most families have health care coverage, and the doctor to resident ratio is really low. There aren't any real natural disasters here – despite long periods of snowfall – things are relatively quiet.
Plus, Vermont is one of the safest states in America. Part of the reason people move from their home state is because of crime. You won't find that here.
What's odd about Vermont, though, is, despite the fact that on paper, it's an amazing place to raise a family, it has the least number of households with kids at home. Why is that? Look, you can pick pumpkins and ride in tractors and golf! And there's a great lake in which to boat! The kids won't get into mischief living here, that's for sure.
Population: 641,637
Rank Last Year: 1 (No Change)
Family Friendly Amenities Score: 557
Households with kids: 24.2%
More On Vermont: Biggest Cities | Photos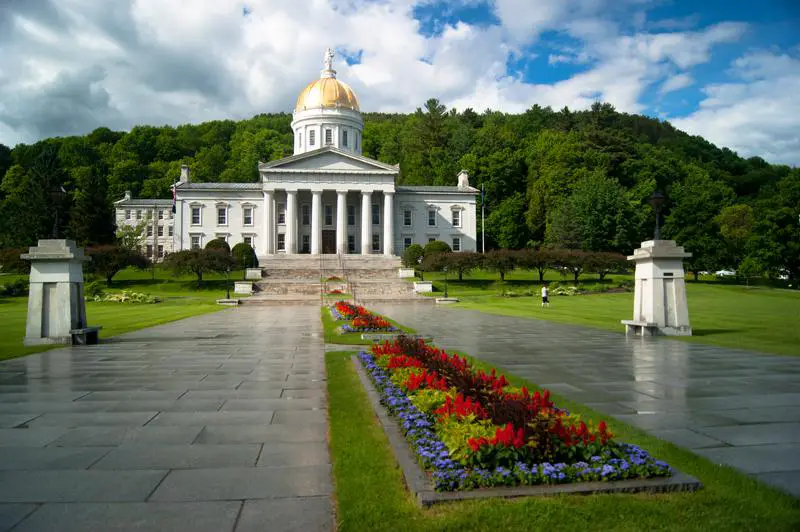 We unpack our things in Maine, where it smells of pine needles. Why Maine, you say? After all, isn't in the 4th most boring state in America? Yes, it is. Isn't it fairly expensive you say? Not really, it's about average.
What really makes Maine a great place to raise a family are the non-exciting things that a responsible parent pays attention to. There are hardly any violent crimes way up here, which makes sense – much of the chaos is way down the coast. Families have great health coverage in Maine, and life expectancy is really high. Air pollution is really low, and and water quality's great. And schools are some of the most consistently solid in all the land.
Population: 1,357,046
Rank Last Year: 2 (No Change)
Family Friendly Amenities Score: 853
Households with kids: 24.8%
More On Maine: Biggest Cities | Photos | Average Rent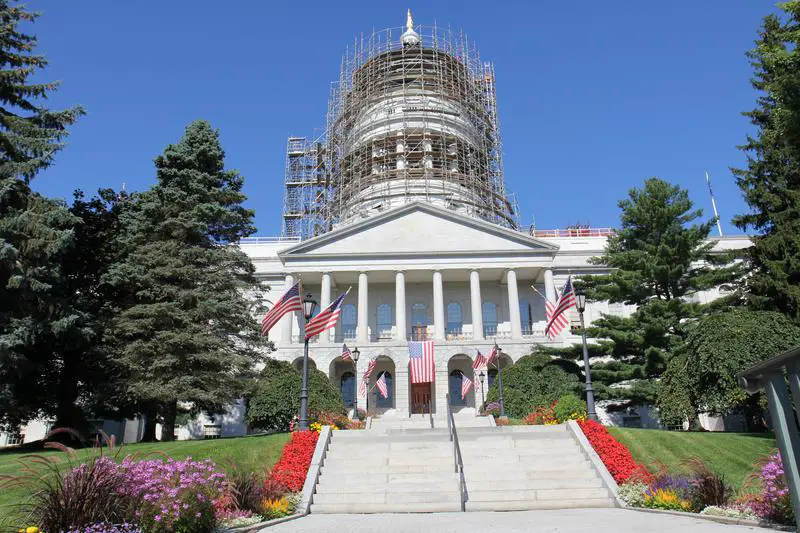 Where's the third best place in America in which to raise your family? Right next door in New Hampshire, that's where.
Now, most of your family members couldn't even point to New Hampshire on a map, much less explain to their friends what to expect when they move here, but you know what? Tough cookies. You're the parent. They'll make new friends.
New Hampshire and Vermont are just about tied in every category. There's technically a few more things to do in New Hampshire for fun, and New Hampshire is a wee bit safer. Plus, you can say you're from New Hampshire.
Population: 1,372,175
Rank Last Year: 3 (No Change)
Family Friendly Amenities Score: 656
Households with kids: 27.1%
More On New Hampshire: Biggest Cities | Photos | Average Rent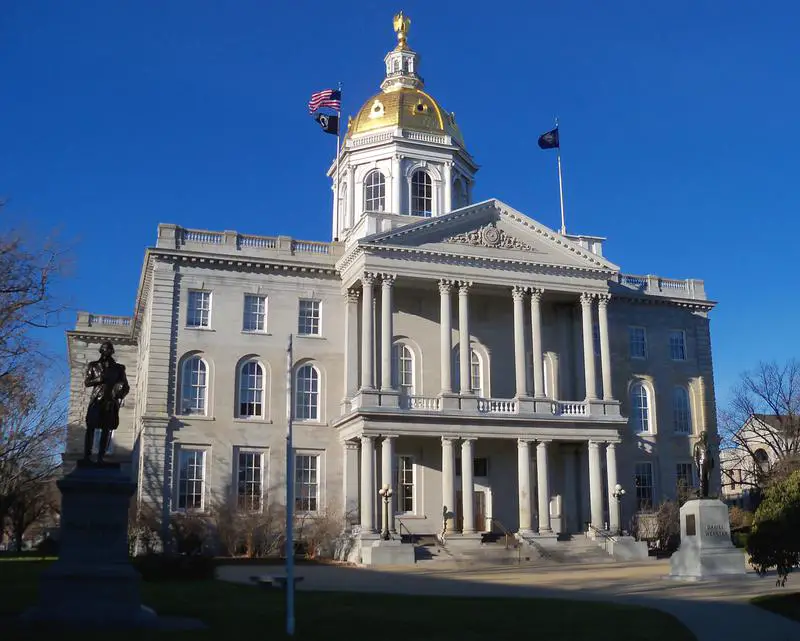 If you already live in Nebraska, you know – this is a great place for families. It's practically all butterflies and rainbows around these parts when it comes to pace of life. And Nebraska is second only to Iowa when it comes to cost of living. There would be lots of other kids to play with, too – Nebraska has the most number of families with children of any other state on this list. As long as you're not moving to Nebraska to start a farm, your kids would have plenty of playmates.
Omaha and Lincoln each have plenty of family friendly stuff going on, so you won't completely die of boredom. But, mom and dad, you're likely going to lose that beach body at some point – Nebraskans aren't necessarily the healthiest people in the land. Perhaps, it's the long winter months indoors, or all the bread pudding, cornhuskers' casserole and fried tenderloins.
You'll be happy, pudgy proud parents sitting on your porches, watching the fireflies.
Population: 1,951,480
Rank Last Year: 4 (No Change)
Family Friendly Amenities Score: 700
Households with kids: 31.0%
More On Nebraska: Biggest Cities | Photos | Average Rent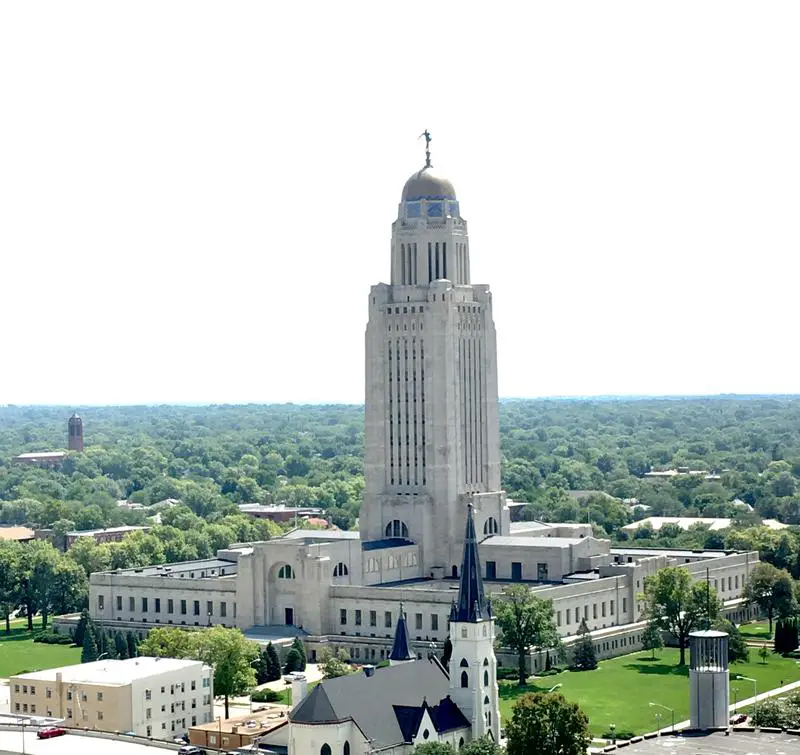 Do you like wide open spaces? How about small town life? Enjoy meat and potatoes? Then Iowa is a place you and your family would LOVE.
Here, families earn the 5th highest incomes, per capita, relative to cost of living. Which means, Iowans aren't necessarily ballers, but they bring home more than enough bacon to cover their mortgages and car payments. Iowa has the most affordable housing costs in all the land, too. Iowa is also really safe – so you wouldn't have to worry about the ghetto crap you see in large urban areas.
For fun – meeeh. It's not South Dakota boring, but you'd have to lower your standards if you're used to all the big city hootin and hollerin. It's a different kind of fun – you learn to take pride in your small town lifestyle here.
Population: 3,179,090
Rank Last Year: 5 (No Change)
Family Friendly Amenities Score: 1293
Households with kids: 29.3%
More On Iowa: Biggest Cities | Photos | Average Rent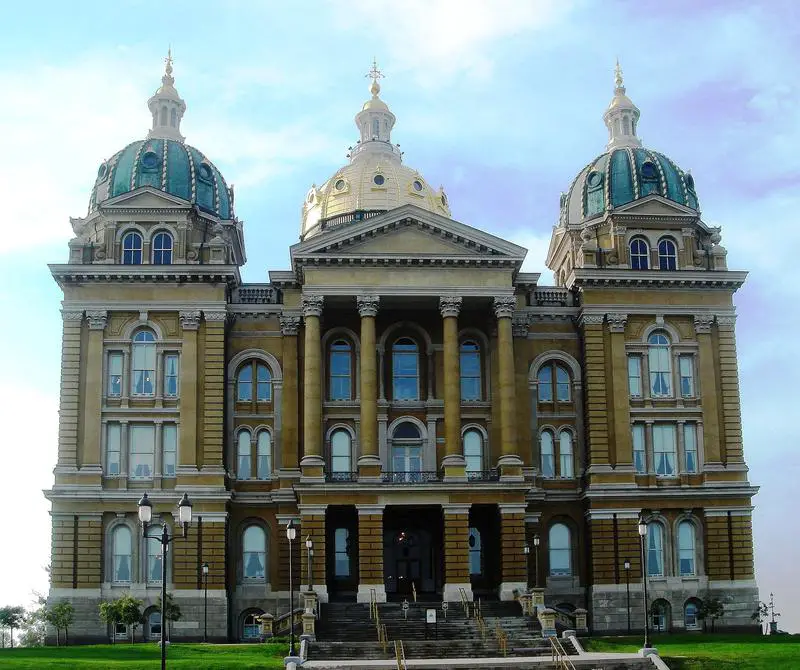 Connecticut has a lot going for it. Outside of Hartford, Waterbury, and Bridgeport, many people think it's a wonderful place. And the data backs it up. Connecticut ranks in the top 20 for every single category measured. It's not the most boring place in the nation by any stretch, the hospitals and schools are pretty great — and Connecticut socio economics rank is actually one of the highest in America, taking into account family value type measurements like divorce rates, quality of jobs, and family incomes.
Connecticut is the 5th safest state to live. And there's a lot of money and success here, too. Meaning your kids would have a lot of opportunities – especially if they want to be bankers.
Population: 3,605,330
Rank Last Year: 7 (Up 1)
Family Friendly Amenities Score: 822
Households with kids: 29.4%
More On Connecticut: Biggest Cities | Photos | Average Rent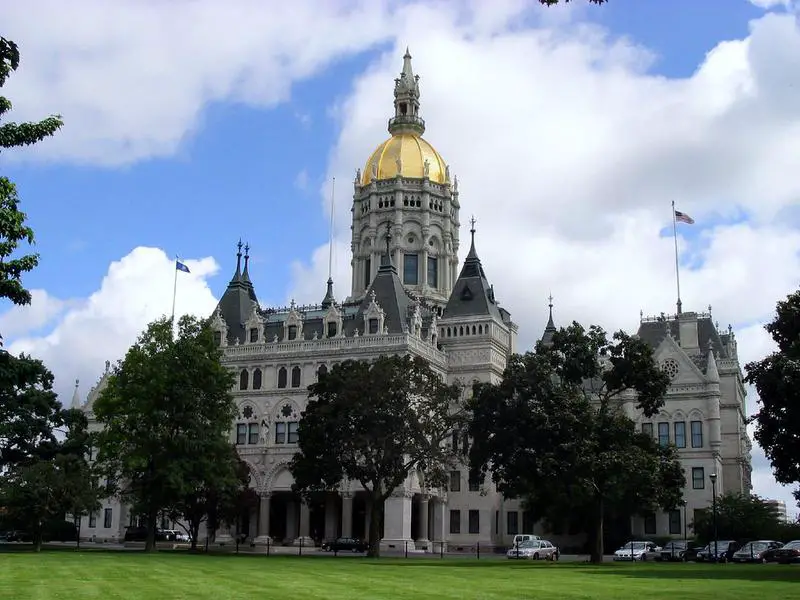 While the long, dusty expanses of Wyoming might make your kids want to stab their eyeballs out of boredom. The kids won't be happy about it, but they'll adjust.
Now, there's not as much 'fun' stuff for kids to do here as in other places, but overall, Wyoming rocks when it comes to the stuff parents care about. There are great hospitals here, especially children's hospital – so when you get sick, you don't have to worry about long lines and other BS as much as you do in states like California. In terms of affordability, Wyoming will let your savings account head in the right direction – up. As you may know, homes cost a lot less here than they do in places like Florida.
For fun, the kids will just have to learn to love sledding, ice skating and getting in snowball fights. What's wrong with that? There isn't a state within 200 miles where you'd find a better combination of safety, great schools and happy, healthy homes.
Population: 576,641
Rank Last Year: 6 (Down 1)
Family Friendly Amenities Score: 282
Households with kids: 29.1%
More On Wyoming: Biggest Cities | Photos | Average Rent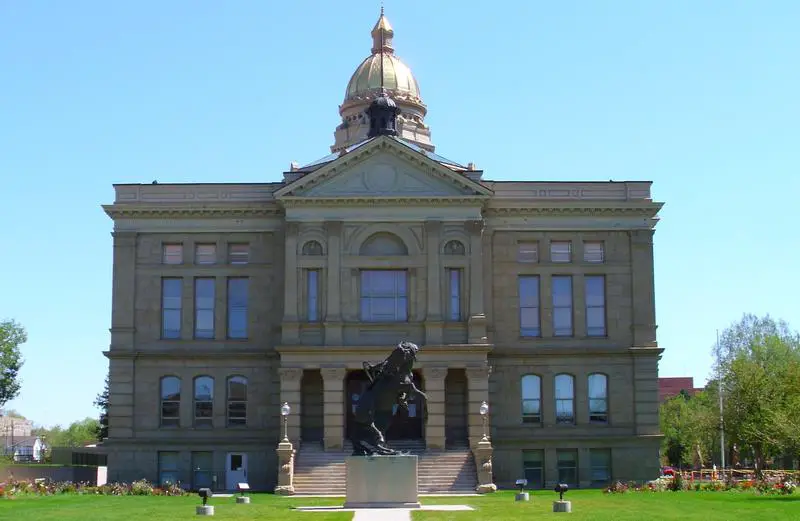 We unpack our moving truck in the eighth state on our list, Massachusetts. Hope we remembered to pack the snow boots, because it's gonna be cold again this winter. What makes Massachusetts such a good place to raise kids? A lot of things, actually.
Massachusetts ranks third in both health and safety and in education and child care. This means the quality of the schools is super, there are plenty of day cares in the state, and health care is just about as good as you'll get. Now, Massachusetts is one of the few states on our list today that's considered 'fun.' Everyone's definition of fun is different, but we'll assume that states where there's a bunch of other kids running around is 'fun' as are states with attractions like amusement parks, recreational leagues, and parks.
Not that kids these days leave the damn couch. All they do is stare at their phones anymore.
Population: 6,991,852
Rank Last Year: 8 (No Change)
Family Friendly Amenities Score: 1550
Households with kids: 28.7%
More On Massachusetts: Biggest Cities | Photos | Average Rent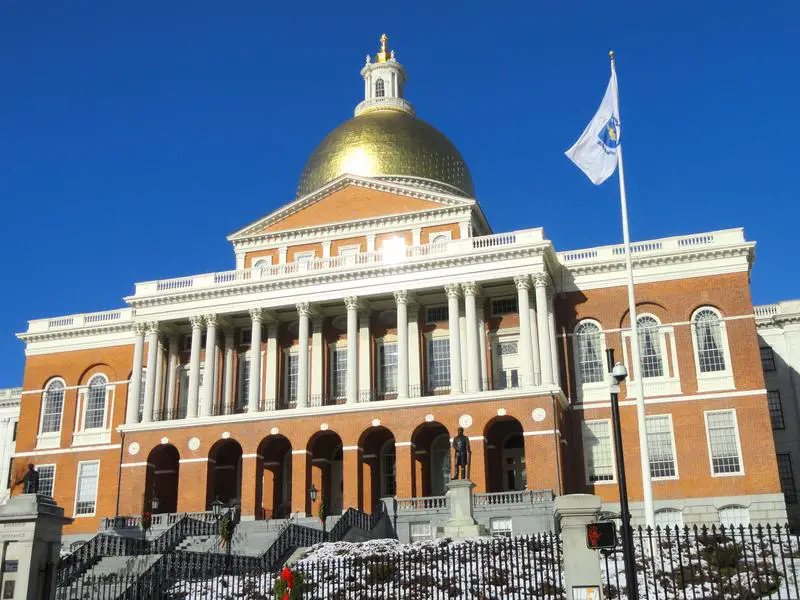 Source: Public domain
Idaho keeps showing up on our lists this year, breaking into the top ten left and right. In this case, it ranks as the ninth best state to raise a family for 2023.
Taking a look at the data, there are two main reasons that Idaho ranks so high. First, the crime rates are some of the best in the country. Property crimes and violent crimes are both in the ten lowest for the most recent reporting year. That means that you can leave the door unlocked when you go the park in the morning and no one will break in.
The other factor contributing to Idaho's ranking is the high percentage of households with kids. When a large number of households have children, then people tend to share the same values, interests, and sense of community. All of those things come together to make an excellent place to raise a family.
Population: 1,811,617
Rank Last Year: 9 (No Change)
Family Friendly Amenities Score: 367
Households with kids: 32.4%
More On Idaho: Biggest Cities | Photos | Average Rent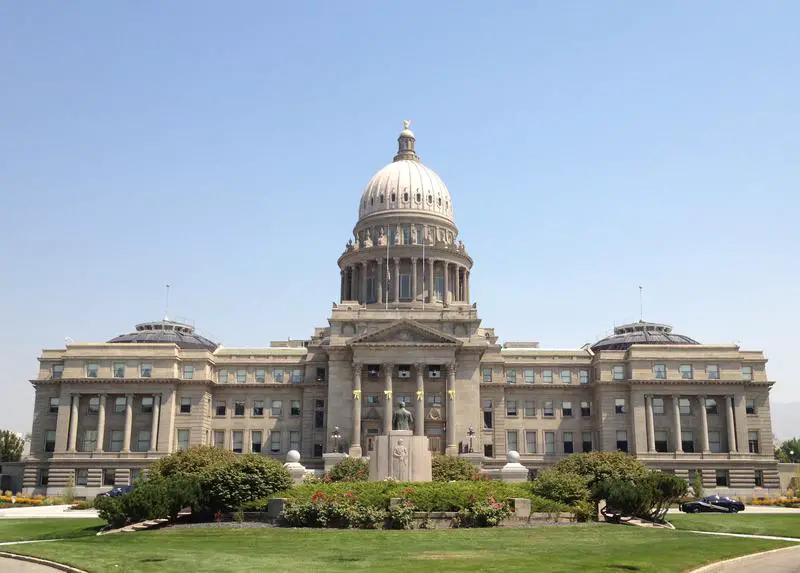 Good news everyone! We're here at our new home in North Dakota. Time to get out of this godforsaken moving truck once and for all.
If you thought South Dakota is a state full of vim and vigor, wait until you experience the stimulating state of North Dakota! Okay, seriously, the wife and kids will probably never talk to you again if you move them here, but at least YOU get to experience all the cost savings and peace of mind of living in the Roughrider State.
Cost of living wise, North Dakota is the best on this list, which is the main reason hardly anyone here lives in poverty. That's also one big reason North Dakota has the nation's lowest divorce rate, outside of Utah. There are many other factors that make North Dakota a great place to raise your family. The quality of the schools is great – and the schools are a big part of families' lives in North Dakota – more so than most other places you could call home.
People in North Dakota live there because they like the peace and quiet. So no late night parties in these parts, mister.
Population: 773,344
Rank Last Year: 11 (Up 1)
Family Friendly Amenities Score: 420
Households with kids: 27.9%
More On North Dakota: Biggest Cities | Photos | Average Rent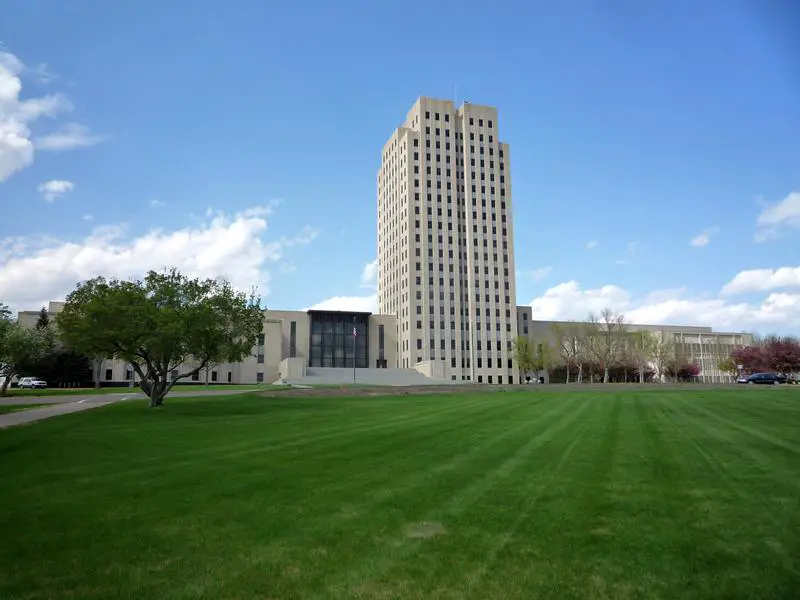 How We Determined The Best States to Raise A Family in America For 2023
When the folks at HomeSnacks analyze a place to live, we look at statistics you can find anywhere online. You can get any demographic on anyone out there. You only have to sort it and look at it a certain way.
For this analysis we took into account the — U.S. Census's 2017-2021 ACS. The census compiles the best set of geographical data on for populations in each state.
We combined their data with College Scorecard data and the FBI to reach the following set of items:
Number of colleges nearby
Population density
Quality of education
Crime
Healthcare
Jobs (or lack of them)
Specifically, this analysis bases the rankings on the assumption that states with qualities we'd all agree are desirable would be the best places for families to live. We ranked each state for each one of the categories and averaged them out to create a "Family Index". The state that came out the best for families? Vermont.
There You Have It — The Best States in America to Raise a Family For 2023
After measuring pretty much every category we could think of to decide which states are best, it's clear – the northeast and midwest are awesome places to raise kids and settle down. If you already live in one of these states, consider yourself lucky. If you're thinking about moving away for a job, or to get a fresh start, these are your best starting points.
What else do these states have in common? They are the least diverse states, too. So, if you want your kids to grow up in a community with varying viewpoints, than you should take them to places like California or Texas.
While it's good news for the states we mentioned, we have to throw some love at the worst states to raise a family in America. If you live in Florida, Arizona, or South Carolina, you've certainly got some great areas. But overall, there's a lot to be desired.
But it could be worse. You could live in Alaska.
Here's a quick look at the bottom of the list:
South Carolina
Florida
Arizona
For more reading, check out:
Detailed List Of The Best States To Raise A Family In America For 2023
Editor's Note: We updated this article for 2023. This is our tenth time ranking the best states for families in America.