Article Table Of Contents   
(Skip to section)
Are you thinking about moving? If so, you've come to the right place. There's a lot to consider when you're looking for a great place to live, especially if you have a family.
When you're thinking about the best place to take your family, you probably want to keep in mind a number of factors.
According to the United States Census, Americans are moving towards more major cities, and away from the country. Why is that? Are we ever going to see a dividing line between the suburbs and downtowns?
And will we see 'the best' places to live remain suburbs, or will the best places to live get pushed out to the country one day?
So, where are the best cities for families in America? You may be surprised by the results. And, odds are, you won't be able to afford to move there, either.
The 10 Best Cities To Raise A Family In America For 2022
You're probably thinking, 'California must be pretty amazing.' Well, the authors of this blog are from California, and while there is a good quality of life in many parts, the traffic and crime might overwhelm you.
As long as you stay in your little nook, you'll be okay. Meaning, stay in your city, and you'll love your little Cali bubble.
Keep on reading for a detailed methodology or check out:
Editor's Note: We updated this article for 2022. This is our ninth time ranking the best cities to raise a family in America.
The 10 Best Cities To Raise A Family In America For 2022
The best place to raise a family in America is Overland Park, Kansas, a Kansas City suburb. Overland Park is also one of the most affordable places you can live in the country - at least for now. The schools here are like off the charts good, and families here all thrive. Divorce rates are super low, and everyone has a good job if they want one.
There's a lot to do downtown, there's farmers, concerts, events and parks all over the place. There's a real sense of community here in Overland Park.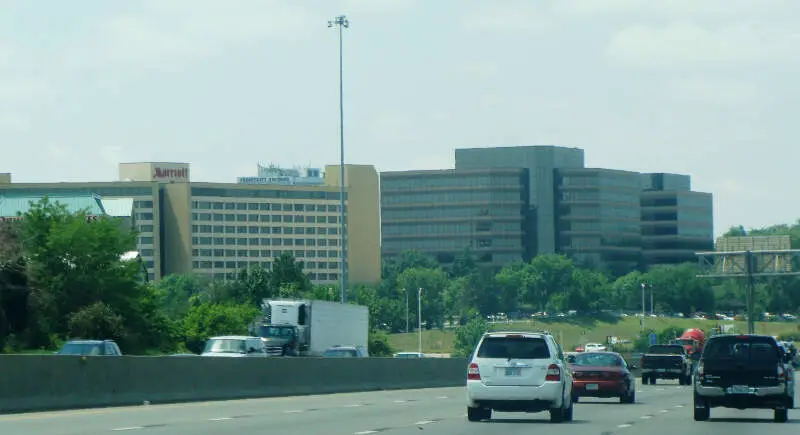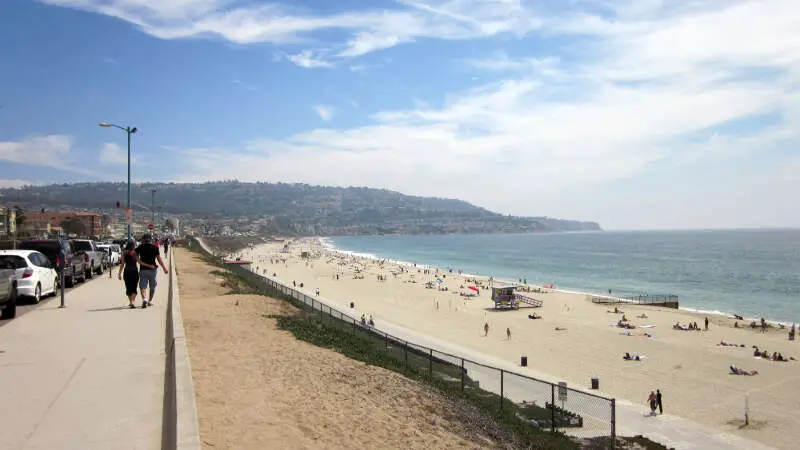 Source: Public domain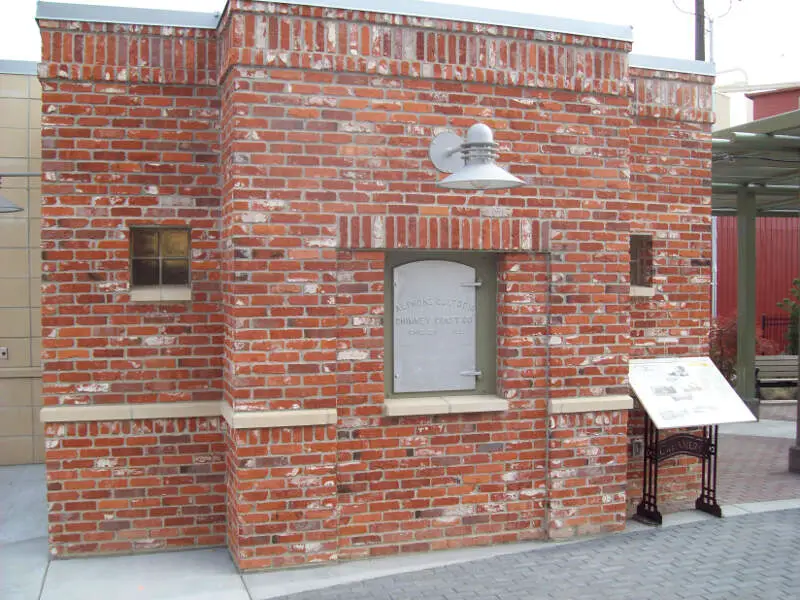 Source: Public domain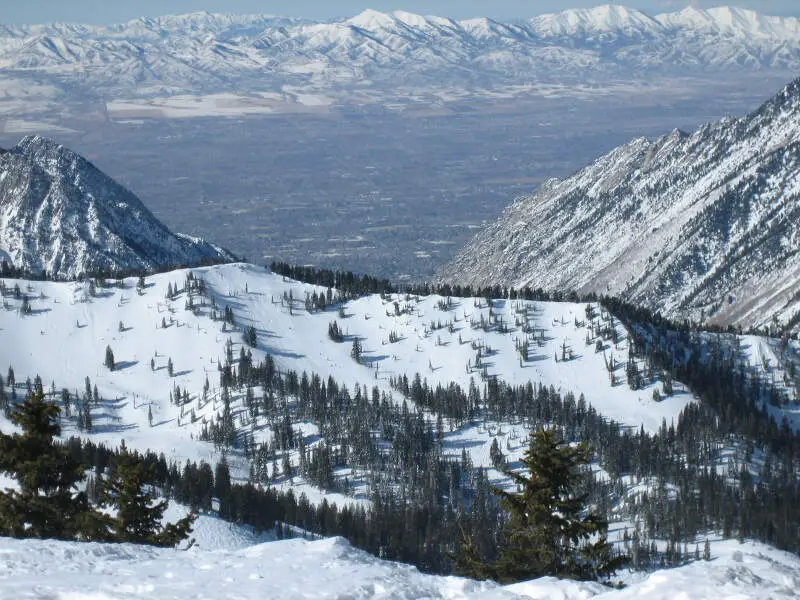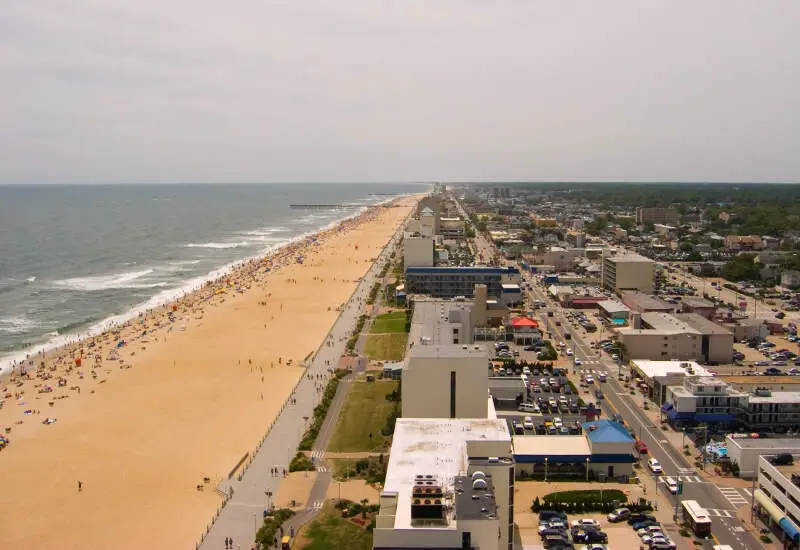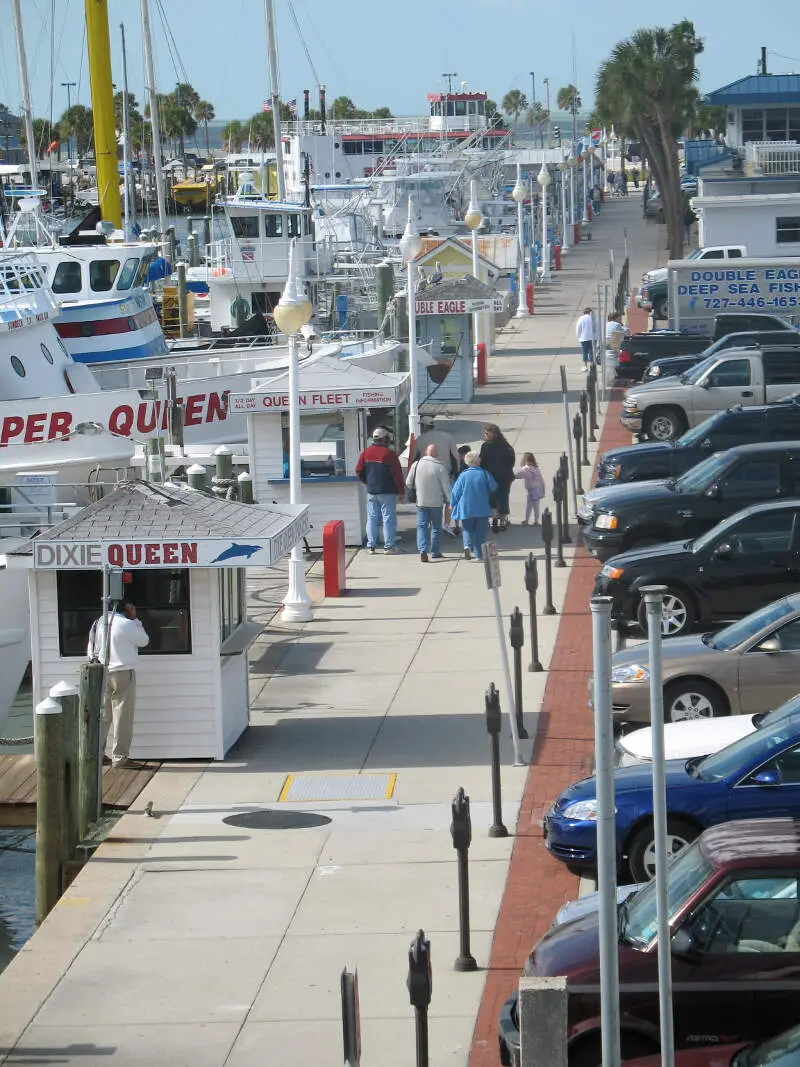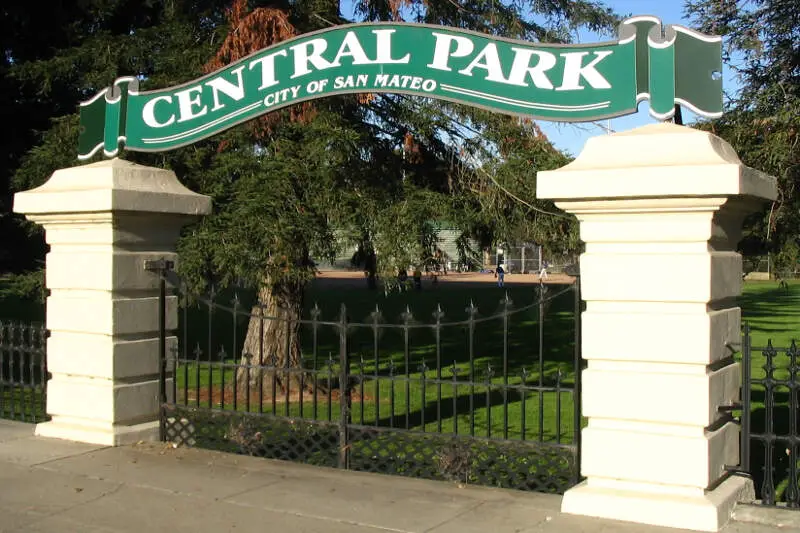 Source: Public domain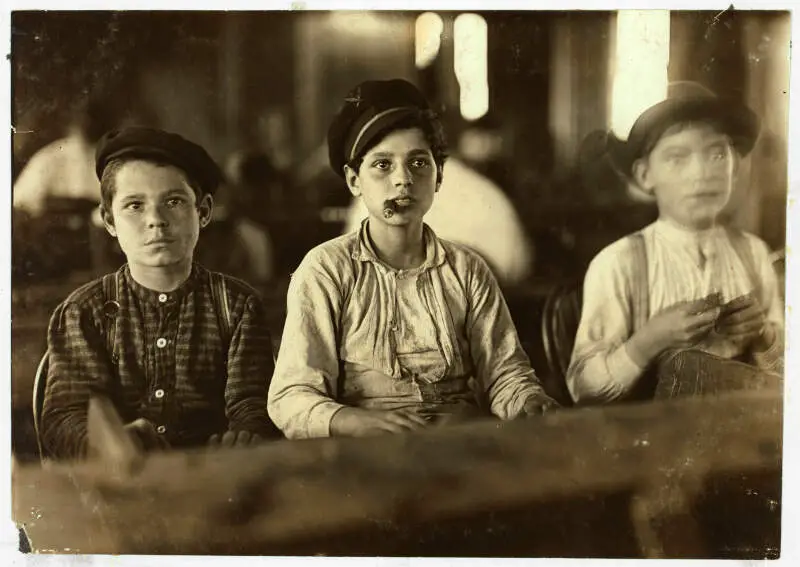 Source: Public domain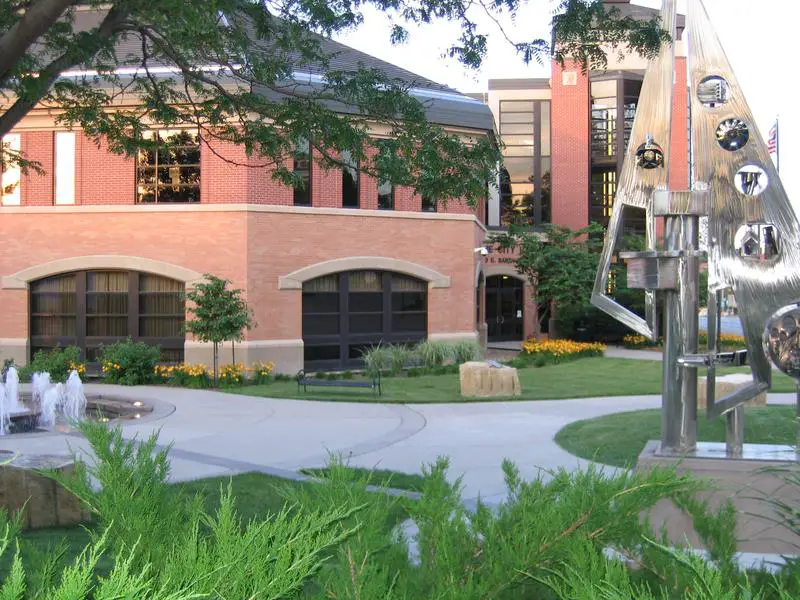 Who is our 10th most family friendly cities in America? Ann Arbor is.There are a whopping 159 parks in Ann Arbor - which is tops on our list. The schools here have a really low teacher to student ratio. People are educated, it's safe, affordable, and there's a bunch of fun things to do to keep the kids entertained.
And, there's a great university here too, so the kids don't have to go far to get their learn on. And they can even live at home while they're in college!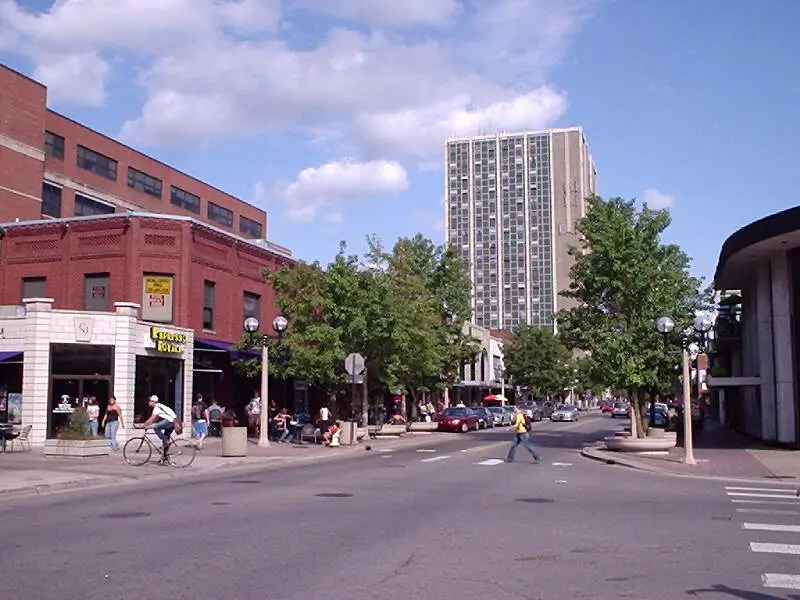 Methodology: How do you determine which place is best for families in America anyways?
To determine which American cities are the best for families, we have to look at a handful of metrics. We'd all likely agree that safety, good schools, low crime and good jobs all play a factor. We included those, as well as a number of other factors.
How we crunched the family friendly numbers for the United States
We threw a lot of criteria at this one in order to get the best, most complete results possible. Using U.S. Census data, we looked at every single city in the U.S. We paid particular attention to:
Crime (Both violent and property)
Quality of local schools
Distance to a major city without necessarily being in it
% of households with children
Family-friendly amenities nearby (museums, libraries and colleges)
We then gave each city a Family Score.
The higher the score, the better the city is for families. We also limited our results to cities with populations over 100,000 people. That meant a total of 194 cities. You can download the data here.
Summary: The Best Places To Raise A Family In The United States
If you're looking for a breakdown of American cities ranked by criteria that most would agree make a place a great spot for families, this is an accurate list.
Alrighty, so there they are, our most family friendly cities in America. These are the places outside of major metro areas where you can safely, affordably and enjoyably start a family and live well.
Of course, you could raise your kid in a really big city. Some people choose to do so and thrive. But the reality of the situation is less and less Americans are raising families in the big cities these days.
Here's a look at the cities in America that are probably great if you are single according to the data:
North Charleston
St. Paul
Pompano Beach
For more reading, check out:
Best Cities To Raise A Family In America For 2022
| Rank | City |
| --- | --- |
| 1 | Overland Park, KS |
| 2 | Torrance, CA |
| 3 | Meridian, ID |
| 4 | West Jordan, UT |
| 5 | Virginia Beach, VA |
| 6 | Clearwater, FL |
| 7 | San Mateo, CA |
| 8 | Tampa, FL |
| 9 | Olathe, KS |
| 10 | Ann Arbor, MI |
| 11 | Allen, TX |
| 12 | Green Bay, WI |
| 13 | Fullerton, CA |
| 14 | Santa Clara, CA |
| 15 | Santa Ana, CA |
| 16 | Norman, OK |
| 17 | Downey, CA |
| 18 | Fort Wayne, IN |
| 19 | Jurupa Valley, CA |
| 20 | Naperville, IL |
| 21 | Santa Clarita, CA |
| 22 | Newark, NJ |
| 23 | Laredo, TX |
| 24 | Paterson, NJ |
| 25 | Greeley, CO |
| 26 | Thornton, CO |
| 27 | Mckinney, TX |
| 28 | El Cajon, CA |
| 29 | Boston, MA |
| 30 | Chandler, AZ |
| 31 | Simi Valley, CA |
| 32 | Lowell, MA |
| 33 | Miami, FL |
| 34 | Yonkers, NY |
| 35 | Thousand Oaks, CA |
| 36 | Berkeley, CA |
| 37 | Raleigh, NC |
| 38 | Richardson, TX |
| 39 | Hayward, CA |
| 40 | Corona, CA |
| 41 | Murrieta, CA |
| 42 | Newport News, VA |
| 43 | Norfolk, VA |
| 44 | Clovis, CA |
| 45 | Scottsdale, AZ |
| 46 | Oxnard, CA |
| 47 | El Paso, TX |
| 48 | Irvine, CA |
| 49 | Peoria, AZ |
| 50 | Elk Grove, CA |
| 51 | Abilene, TX |
| 52 | Elizabeth, NJ |
| 53 | Pearland, TX |
| 54 | Carlsbad, CA |
| 55 | Miramar, FL |
| 56 | Reno, NV |
| 57 | Chesapeake, VA |
| 58 | Hartford, CT |
| 59 | Rancho Cucamonga, CA |
| 60 | Boulder, CO |
| 61 | Worcester, MA |
| 62 | Sioux Falls, SD |
| 63 | Cincinnati, OH |
| 64 | Chula Vista, CA |
| 65 | Grand Rapids, MI |
| 66 | Santa Maria, CA |
| 67 | Providence, RI |
| 68 | Fresno, CA |
| 69 | Norwalk, CA |
| 70 | Pasadena, TX |
| 71 | Round Rock, TX |
| 72 | Vancouver, WA |
| 73 | Grand Prairie, TX |
| 74 | Chicago, IL |
| 75 | Visalia, CA |
| 76 | Sunnyvale, CA |
| 77 | Escondido, CA |
| 78 | San Diego, CA |
| 79 | High Point, NC |
| 80 | Anaheim, CA |
| 81 | El Monte, CA |
| 82 | Sugar Land, TX |
| 83 | Santa Rosa, CA |
| 84 | Tacoma, WA |
| 85 | Omaha, NE |
| 86 | Lewisville, TX |
| 87 | Murfreesboro, TN |
| 88 | Sacramento, CA |
| 89 | Centennial, CO |
| 90 | Sterling Heights, MI |
| 91 | Westminster, CO |
| 92 | Garland, TX |
| 93 | Cedar Rapids, IA |
| 94 | Irving, TX |
| 95 | Waterbury, CT |
| 96 | Spokane, WA |
| 97 | Salinas, CA |
| 98 | Broken Arrow, OK |
| 99 | Modesto, CA |
| 100 | Manchester, NH |