Article Table Of Contents   
(Skip to section)
If you're looking to move to the southwest in search of a warmer climate, spectacular urban adventures, and affordability with convenience and class, look no further than HomeSnacks' list of Phoenix, Arizona's best neighborhoods for 2022.
If you do find yourself lucky enough to call one of these Phoenix gems home, be prepared, you're life is going to change for the better. For instance, if safety and low crime is a priority, Phoenix has close to 3,400 police officers to patrol the city's 15 neighborhoods and Paradise Valley is surrounded by hospitals.
If living where homes cost a minimum of $300,000 and the residents make close to $62,078/year-which usually translates to a place with less crime, educated neighbors, and more pride in one's surroundings -- Ahwatukee Foothills should be right up your alley.
And if convenience and five star amenities is a top priority, Deer Valley, is close to an airport and has great high-end shopping and restaurants to match. More importantly, if living in one of Phoenix's best neighborhoods is what you want, you should definitely keep reading because you're about to find out what everyone's talking about.
The Best Neighborhoods In Phoenix For 2022
How did we determine the best neighborhoods in The Valley? First, we looked at the latest data from the FBI, Census, and BLS. We looked at things that matter to people when choosing their forever neighborhood: low crime, affordable housing, high paying jobs, and low unemployment rates. We then gave each one of these neighborhoods an overall Snackbility score; and, folks, each one of Phoenix's 15 neighborhoods is snack worthy.
The biggest question, however, what neighborhood in Phoenix is the most snack worthy? According to the latest data, that would be Desert View.
And while Phoenix is not one of the fastest growing cities in the country, it is one of the most populous in America, so you should definitely take a look at our list below before it's too late.
For more Arizona reading, check out:
Source: Public domain
The 10 Best Neighborhoods To Live In Phoenix
Located in the far northeast section of the city, Desert Village sits far from the center of town. Generally, this isolation would limit the neighborhood's potential. However, the area makes up for this distance in other ways.
These benefits start with the economy. The local median income amounts to $101,587. The unemployment rate stands at 2.9%.
Meanwhile, the area comes with other draws. Settled on the outskirts of town, residents get easy access to the natural beauty that surrounds Phoenix. Even in the neighborhood, they can head to the Phoenix Sonoran Preserve and the Cave Buttes Recreation Area.
Here's another spot on this list that comes with amazing landscapes and a foothold in the natural world. A large chunk of the neighborhood sits along the South Mountain Park and Preserve.
Ahwatukee Foothills stand at the southern end of the city. Jump on the I-10 and you're on your way to Tucson. But why would you want to leave the number 2 best neighborhood in Phoenix for 2022?
Beyond the inviting desert vistas, residents also benefit from a thriving economy. The median income tops $95,000. Even the real estate prices are affordable. (Well, affordable for folks making nearly six figures.) The median home value stands at $298,053.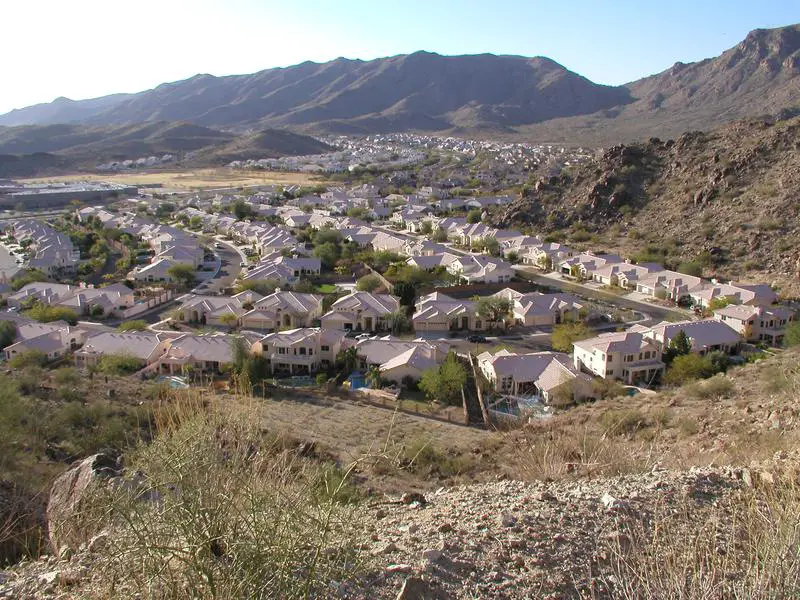 Source: Public domain
North Gateway lives up to its name. It sits on the northern edge of the city, with I-17 passing right through the center of the neighborhood. If you want to enter or exit Phoenix to the north, you know where you have to go. That's right: North Gateway.
But this area represents more than a passage to the outside world. It ranks as the number 3 best neighborhood in Phoenix for 2022. People don't just drive through. They are happy to stop and put down roots.
A strong economy has a big part in this. The median income stands at a lofty $92,782. Given this, homes in the area remain comparably affordable, with a median price of $260,769.
With a name like "Paradise Valley," you better provide a good standard of living. Promising a paradise represents a big pledge. Luckily, this area largely delivers.
A large neighborhood located in the northeast part of town, Paradise Valley comes with a sizable number of attractive amenities. You'll find shopping and restaurants, as well as high-quality cycling trails. If you're in the mood for golf (and who doesn't like hitting the links in the middle of a desert), then head over to the Stone Creek Golf Club.
Of course, all this comes at a cost. (Paradise doesn't come cheap, after all.) Don't worry: the locals can afford it. The median income reaches $72,905.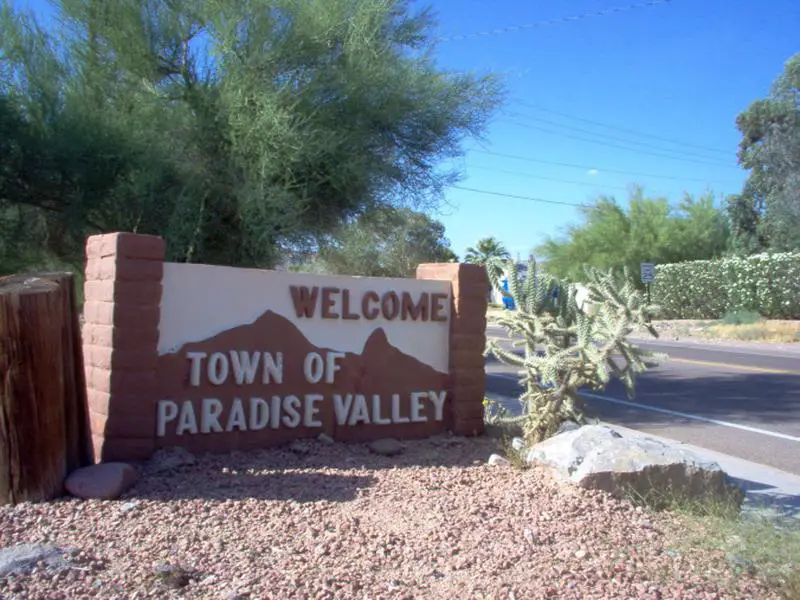 Here's another neighborhood located along I-17, on the north side of town. As such, you get some of the benefits of city living, along with some of the advantages of putting down roots near the edge of the wider world.
Like hiking? You'll find great trails at Cave Buttes. Want a night on the town? You have plenty of restaurants and shops to choose from. Want to beat the famous Phoenix heat? The Hurricane Harbor waterpark is located in the neighborhood.
No wonder the area attracts in-demand, high-earning professionals. The median income hits $62,353 and unemployment rate hovers at 3.8%.
Here's another far-north section of the city that makes this list. Like its neighbors, New Village ranks as the number 6 best spot in Phoenix largely because of its strong economy. The median income sits at $96,497, while the unemployment rate hovers at 4.7%.
Meanwhile, New Village comes with additional benefits. Built just east of the appropriately named Lake Pleasant, residents are just a quick drive away from any outdoor activities they could want - boating, fishing, and hiking.
The neighborhood stands a fair distance from the center of town. However, with easy access to I-17, the commute becomes manageable.
Well, Phoenix is a desert city. Why not live in a neighborhood named after a camel? If you lived in San Diego, wouldn't you love a home in Whaleback East?
Located northeast of the heart of the city, Camelback East comes with great access to some of the region's main draws. A quick drive will take you to the center of town, with the stores, restaurants, and amusements located there. Meanwhile, you can also check out activities like the Desert Botanical Garden and the Phoenix Zoo.
Camelback East even presents some high-end cultural landmarks. Come here and you can check out the David & Gladys Wright House, a distinctive home designed by Frank Lloyd Wright.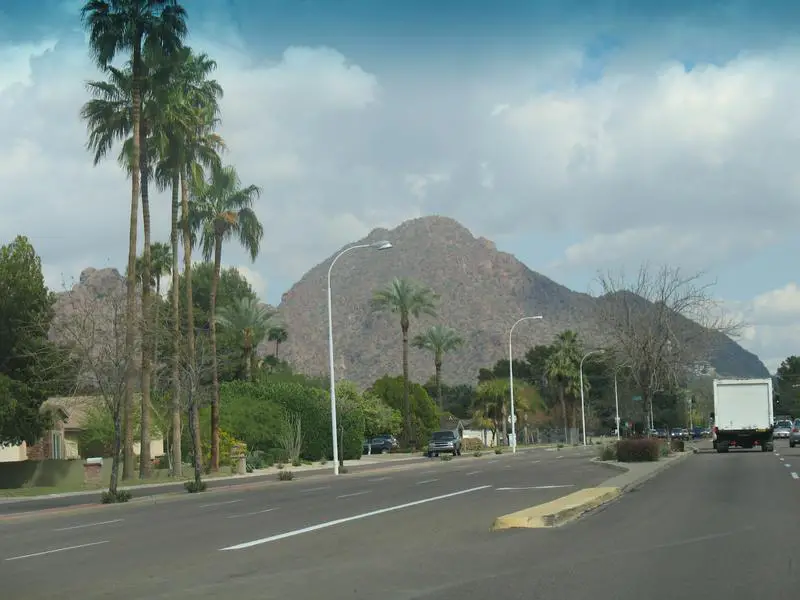 Encanto lags behind some of the other neighborhoods on this list in terms of economic dynamism. Residents here "only" earn a median of $47,479 per year. This compares to the six-figure salaries enjoyed by inhabitants of some of the other spots highlighted here.
Still, Encanto earns a rank as the number 8 best neighborhood in Phoenix for 2022. Situated just across I-10 from the central part of town, Encanto provides a convenient commute to downtown.
Moreover, the area itself comes with some unique features. These include the Phoenix Art Museum and the Heard Museum, an educational institution dedicated to Native American culture.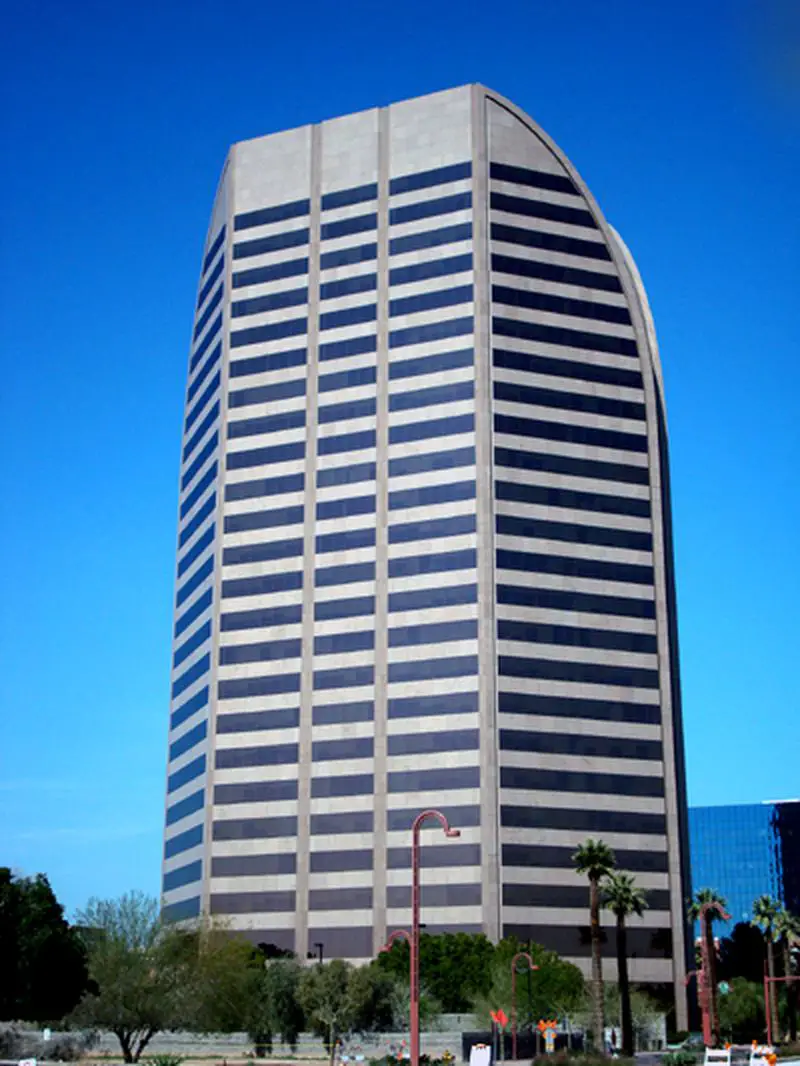 Source: Public domain
Laveen sits in the southwest corner of the city, at the edge of the desert and near the Gila River Indian Reservation. Once a haven for dairy and alfalfa farms, today it represents the number 9 nicest area in Phoenix to live in 2022.
What's better than an alfalfa farm? Well, how about $68,008 a year? That's the median income in neighborhood. Even with that high economic performance, homes remain relatively affordable. The median home value clocks in at $178,000.
Still, if you start to get a hankering for the simpler life, Laveen still offers outlets. You can escape the city and head to the South Mountain Park and Preserve.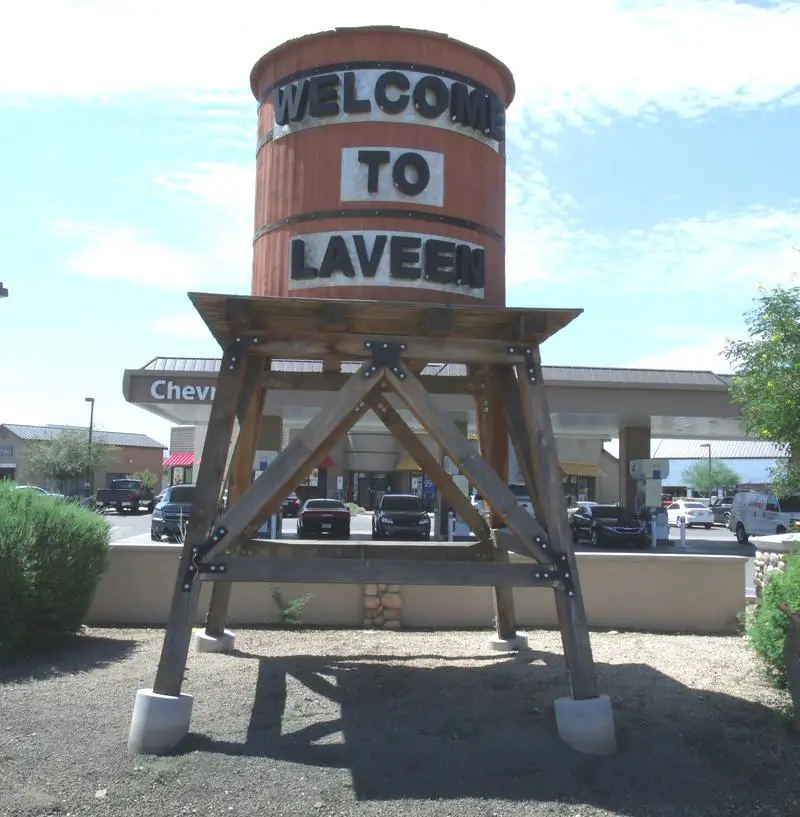 The neighborhood of North Mountain is bounded by wilderness. On the eastern edge, you'll find the Phoenix Mountains Preserve. Meanwhile, you don't even have to go that far. The North Mountain Mark is one of a number of other great hiking spots in the area. Like your interactions with the outdoors a little more controlled and much more groomed? Then, you can head over to the Cave Creek Golf Course.
All these amenities help make North Mountain an excellent place to put down roots. The $50,524 median income doesn't hurt. Neither does the extremely affordable local home prices, which record a median value of $138,865.

Methodology: How We Determined The Best Phoenix, AZ Neighborhoods In 2022
In order to rank the best neighborhoods in Phoenix, we had to determine what criteria defines a "best".
Using crime, census, and extrapolated BLS data, we arrived at the following set of criteria:
High incomes
Low unemployment rates
Low crime
High home prices
High population densities (A proxy for things to do)
We then ranked each neighborhood with scores from 1 to 15 in each category, where 1 was the best.
Next, we averaged the rankings for each neighborhood to create a best neighborhood index.
And finally, we crowned the neighborhood with the lowest best neighborhood index the "Best City Neighborhood In Phoenix." We're lookin' at you, Desert View.
Read on below to learn more about what it's like to live in the best places Phoenix, Arizona has to offer. Or skip to the end to see the list of all the neighborhoods in the city from best to worst.
Summary: Putting A Bow On Our Analysis Of The Best Neighborhoods In Phoenix
If you're measuring the neighborhoods in Phoenix where crime is low and everyone wants to live, this is an accurate list.
As we mentioned earlier, the neighborhoods in Phoenix aren't all good. Central City takes the title of the worst neighborhood to live in Phoenix.
We ranked the neighborhoods from best to worst in the chart below.
For more Arizona reading, check out:
Best Neighborhoods To Live In Phoenix For 2022 Detailed Data
| Rank | Neighborhood | Population |
| --- | --- | --- |
| 1 | Desert View | 50,657 |
| 2 | Ahwatukee Foothills | 79,838 |
| 3 | North Gateway | 17,226 |
| 4 | Paradise Valley | 178,412 |
| 5 | Deer Valley | 170,028 |
| 6 | New Village | 5,653 |
| 7 | Camelback East | 144,021 |
| 8 | Encanto | 54,597 |
| 9 | Laveen | 55,112 |
| 10 | North Mountain | 169,088 |
| 11 | Alahambra | 134,116 |
| 12 | Estrella | 90,255 |
| 13 | Maryvale | 224,370 |
| 14 | South Mountain | 123,300 |
| 15 | Central City | 55,934 |
Editor's Note: We updated this article for 2022. This is our ninth time ranking the best neighborhoods to live in Phoenix.