When we think of the future, some key things probably come to mind: good health, a nice family, and a bit more money.
Eventually, you begin to realize that you probably shouldn't still be eating ramen out of Tupperware when you get home at night. So how do you make that transition from being completely broke to eating something that costs more than a quarter per pack? How do you save money when you start out in your career?
Easy: live in a super cheap place in Arizona. Lower your cost of living and you will find you have more than a few pennies to your name at the end of the month.
When you live in one of the desert states, you will probably find that everything is dry, but hopefully, your bank is not. Arizona is a state full of amazing sights and can be expensive at times; however, there are plenty of cities in Arizona that won't dry up your account like the Arizona sun dries your clothes.
So where are the cheapest places in Arizona? Let us walk you through the cities that will allow you to ditch the ramen forever.
What is the cheapest place to live in Arizona? After cranking the numbers for the 56 largest cities in Arizona to find the cheapest city in Arizona for 2022 we came up with a clear winner: Winslow. This cheap city is packed with Native American culture and history and is near the Petrified Forest National Park. Yes, you read that right–a national park filled with petrified wood.
If very old mummified wood isn't your kind of fun afternoon out, check out Snowflake, Arizona. If you think you will get some snowy winters here, think again. However, Snowflake does have some alleged alien activity.
If mummified wood and aliens don't sound like amazing pastimes to you, just remember the best part about these Arizona cities: they are dirt cheap.
Interested in learning more quirks about these top ten cheapest cities in Arizona? Read on to learn more about our methodology and these bank-savers.
And if you already knew these places were cheap, check out some more reading about Arizona and the cheapest places in the country:
The 10 Cheapest Places To Live In Arizona For 2022
We can all agree that Winslow, Arizona is "such a fine sight to see," but did you know that it's also extremely affordable? So much, that It is our most affordable city in Arizona for 2022. Once a railroad community, Winslow's residents now find themselves working in education, transportation, and public service to offset their cost of living. We know why you scored an 8/10 on our snackability scale for affordability, Winslow. It shouldn't be difficult to meet your cost of living head on with the median income hanging close to $45,742.
So do yourself and your wallet a favor, and get-a-movin' to this affordable Navajo County city.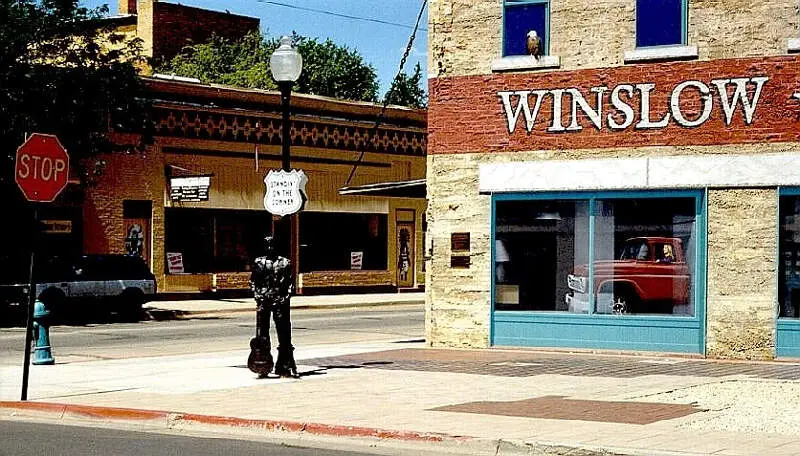 Source: Public domain
For a city to be truly hip, it needs to be affordable. So it goes for our second most affordable city in Arizona for 2022: Douglas. Located on the Arizona/Mexico border, this city scored a 6/10 for affordability and an 8.5/10 for diversity. We think that makes Douglas pretty hip.
When Douglas residents aren't busy preparing for their annual cool, super hip, Cochise County Fair, they can be found earning the dream with jobs in public administration and education. Kudos to Douglas for keeping their townies employed, their economy strong, and their city super hip!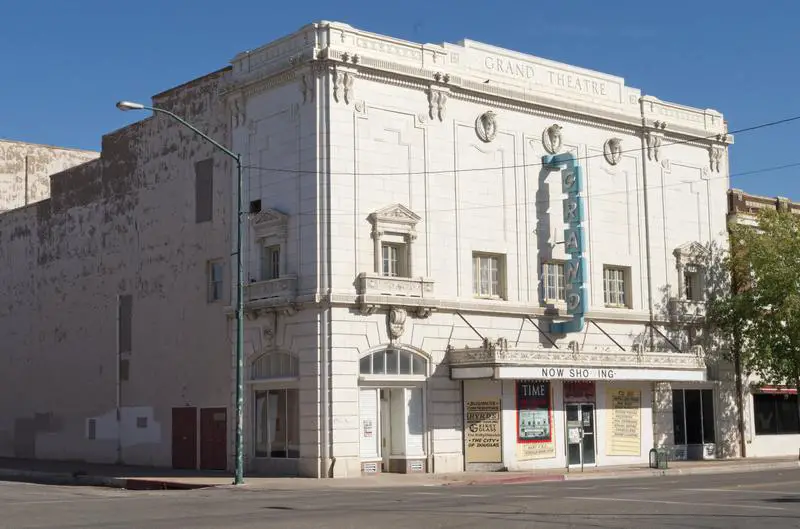 At the base of the San Carlos Reservation, on the Arizona/ New Mexico border, is our third most affordable Arizona city for 2022: Safford. This Southern Arizona border town is home to the greatest percentage of young folks concentrated into one city on our list. And if we've learned anything about Millenials, they know a good deal.
So what's drawing the 'youngins'? Probably copper and gold. The largest employers in Safford are in the mining industry and education. Safford is home to the largest copper and gold mining facility in the country. This might explain why Safford has one of the highest median household incomes on our list: $56,602/year.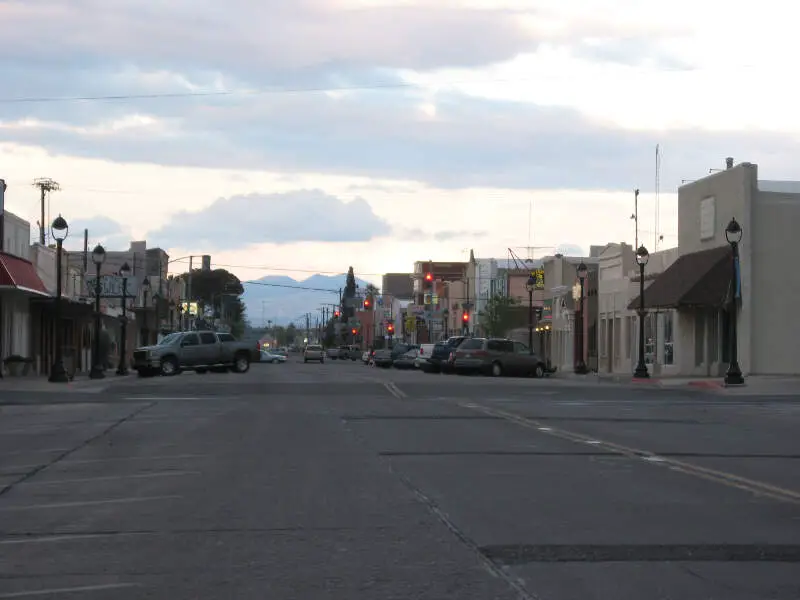 You don't have to stay at a Holiday Inn to know what a good deal looks like. The good people of our number one most affordable city in Arizona for 2022, Holbrook, know that it's not rocket science, it's just common sense.
Holbrook has been The Grand Canyon State's fourth most affordable city three years in a row. Located in the northeast corner of Arizona, agriculture, tourism, and retail have been keeping this city booming. The median income for Holbrook is close to $45,106. This allowed Holbrook to also grab the second spot for most affordable city in Arizona in terms of home price to income ratio.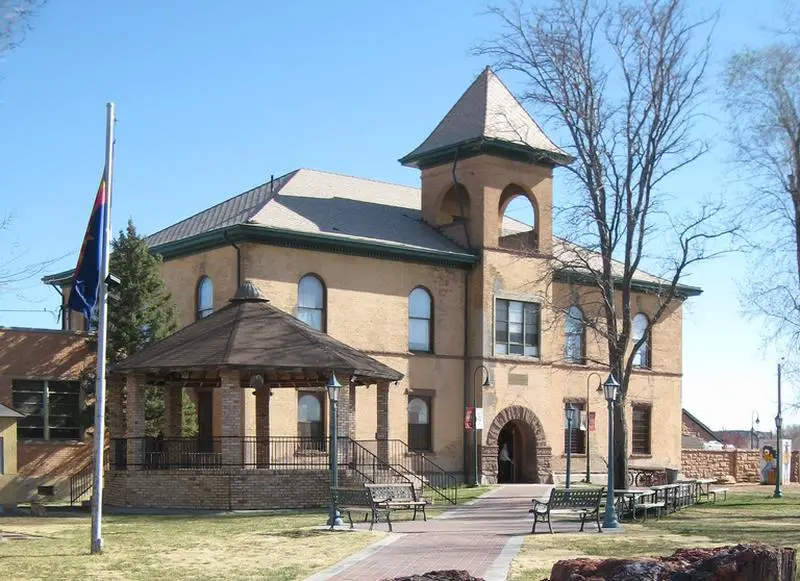 We're pretty sure everyone has heard of Coolidge, Arizona by now. Not only are they our fifth most affordable city in Arizona for 2022, but they also made our best places to live in Arizona for 2022 list.
Once home to the Pueblo People, this city in Pinal County is now home to Central Arizona College. CAC has been supplying employees to C-towns strong economy for over 50 years. And you know what else C-town's residents know? Apparently a good deal when they see it, because they are the second most affordable city for home price to income ratio.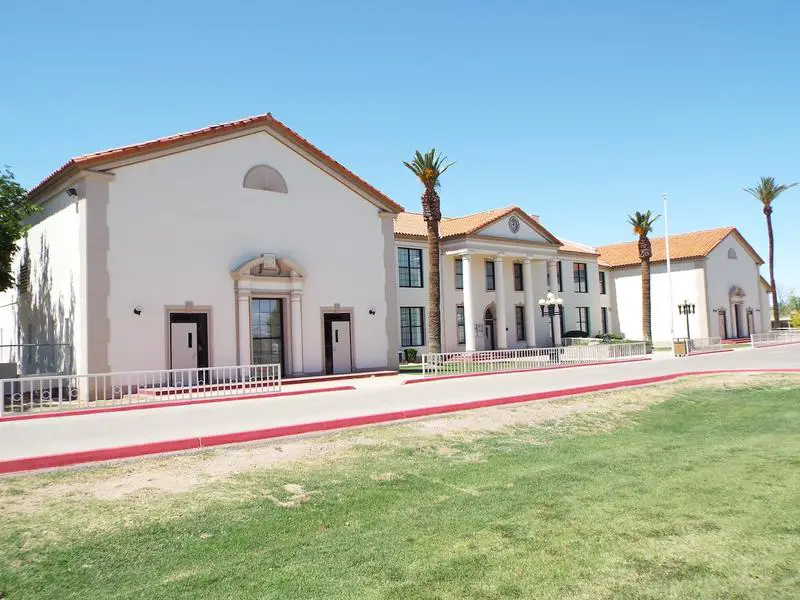 You don't have to couch surf to be able to live in our sixth most affordable city in Arizona: Globe. This city in Gila County is not only one of the most affordable on our list, but they scored a 9/10 for diversity and a 10/10 for commute times on our snackability scale.
The Tonto National Forest-burb knows how to make the dolla' holla' with jobs in mining, tourism, and retail. So if you are looking for an affordable Arizona city with small town charm and big city hospitality, hurry on over to Globe.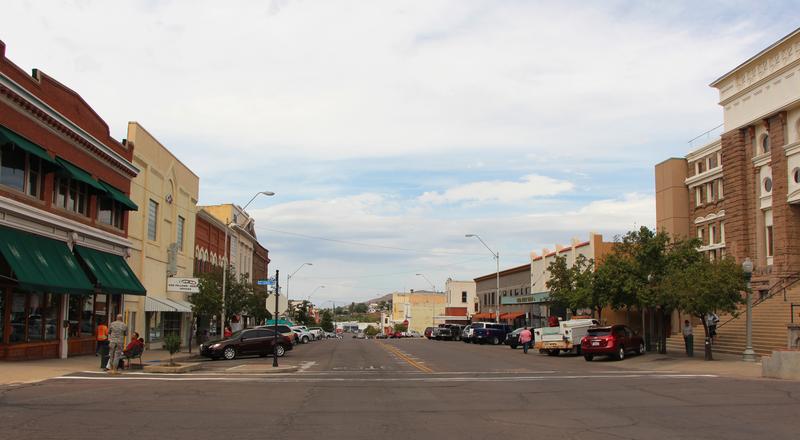 Apache Junction takes the seventh spot on our list of the cheapest places to live in Arizona. It's a welcome site for the town of 41,863 to make it up this high this year. It has both affordable homes and rents for places like it in Arizona. If you're looking to move to a place where your dollar goes further, seriously consider Apache Junction.
Home to attractions like Lost Dutchman State Park and a ghost town or two, there's plenty to do that won't break your wallet, nevermind the bank.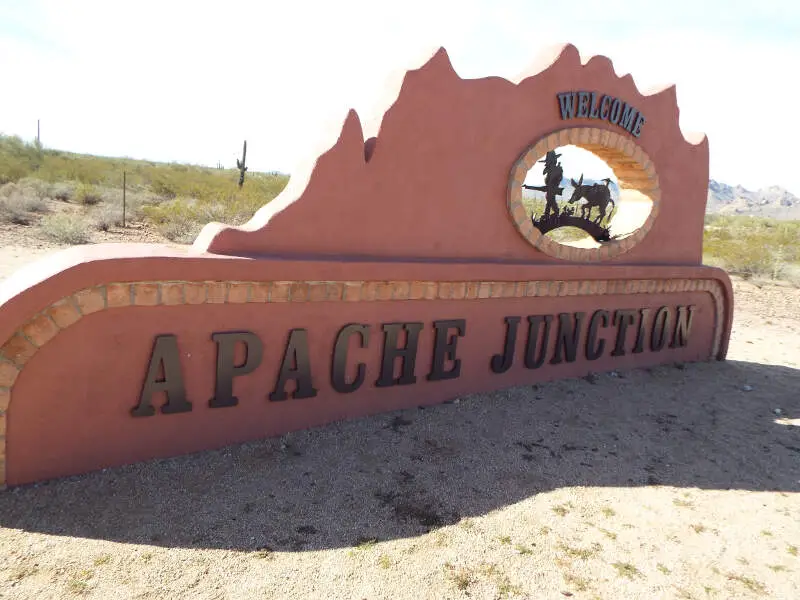 San Luis is a city in Yuma County, Arizona, United States. The population was 25,505 at the 2010 census. It is part of the Yuma Metropolitan Statistical Area. San Luis, located in the southwest corner of the state directly adjacent to Mexico's Federal Highway 2, was the second fastest-growing city or town in Arizona from 1990 to 2000. According to 2014 Census Bureau estimates, the population of the city is 31,091.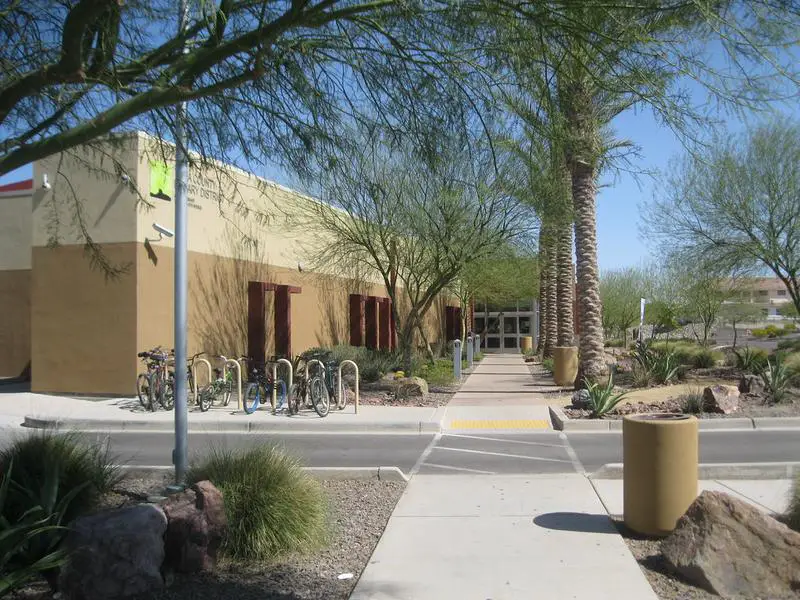 If you head slightly northeast from the Apache-Sitgreaves National Forest, you will run into our ninth most affordable city in Arizona for 2022, Snowflake No this city does not produce snow. Snowflake was named for the early pioneer, Erastus Snow. Good thing because we're not sure how snow could keep Snowflake's household median income at $55,306/year.
Do not fret, the job market is strong in Snowflake and the rental market affordable. Snowflake ranked second on our list for income to rent ratio and their economy is supported by jobs in agribusiness, education, and government.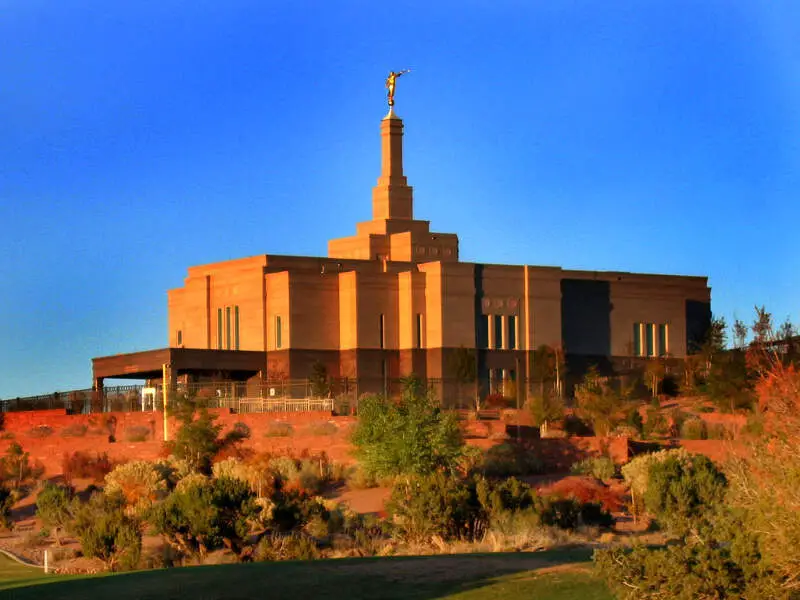 Somerton is a city in Yuma County, Arizona, United States.
Somerton has an annual Tamale Festival that benefits students from the area who will be attending Arizona State University. More than 20,000 visitors attend the festival each year. The festival is put together by The El Diablito Arizona State University Alumni chapter.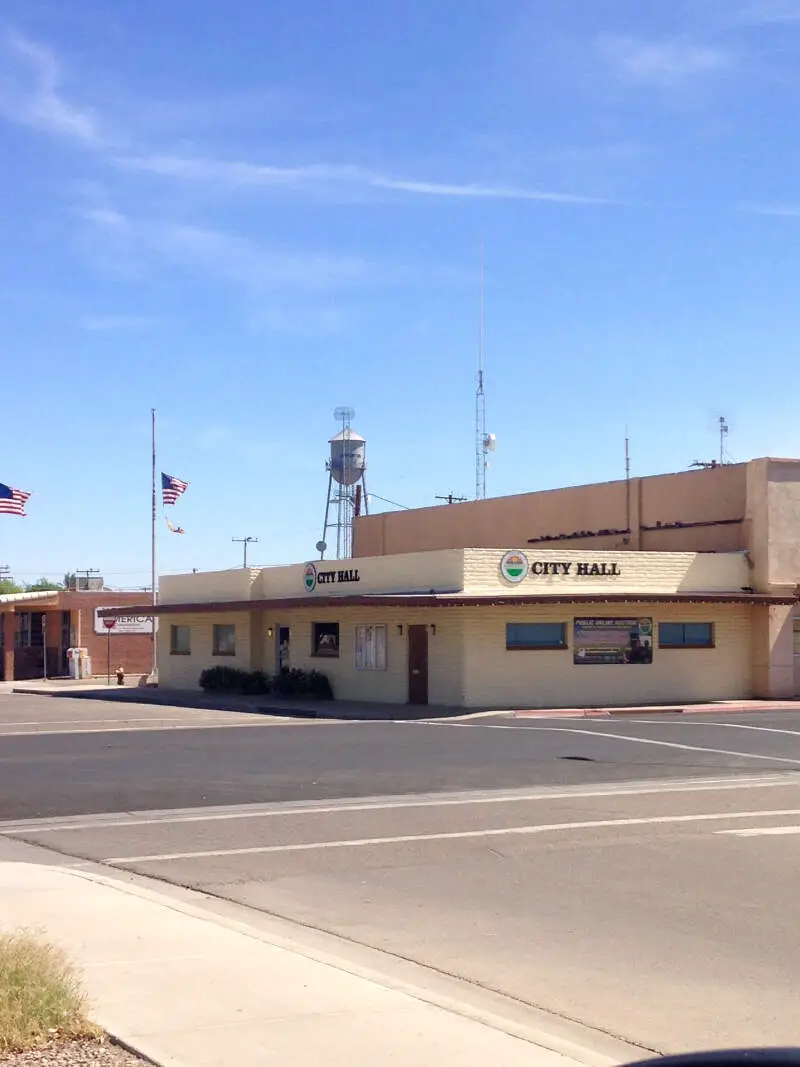 Cheapest Places To Live In Arizona FAQs
The county in Arizona with the lowest cost of living is Greenlee County. The average living wage in Greenlee County is $80,373 according to MIT data. Greenlee County has the lowest cost of living because it has relatively less expensive childcare and housing costs compared to Arizona as a whole. Childcare costs $11,130 a year in Greenlee County for two children compared to the Arizona average of $11,735. Housing costs, defined as a blend of the average rent and average mortgage payment, are $9,048 per year in Greenlee County compared to $13,891 on average in Arizona.
The cost of living in Arizona is 3.5% lower than the US average. According to MIT, the required living wage for a family of four with two working parents in Arizona is $86,581 vs the national average for a family of four with two working parents of $89,744. The median income of a Arizona household is $61,529.
The cheapest housing market in Arizona is Page. The average home value in Page is $0, the lowest in the state. The average home value in Arizona is $242,000, almost nan times higher than Page.
Methodology: How We Determined The Most Affordable Places To Live In The Grand Canyon State For 2022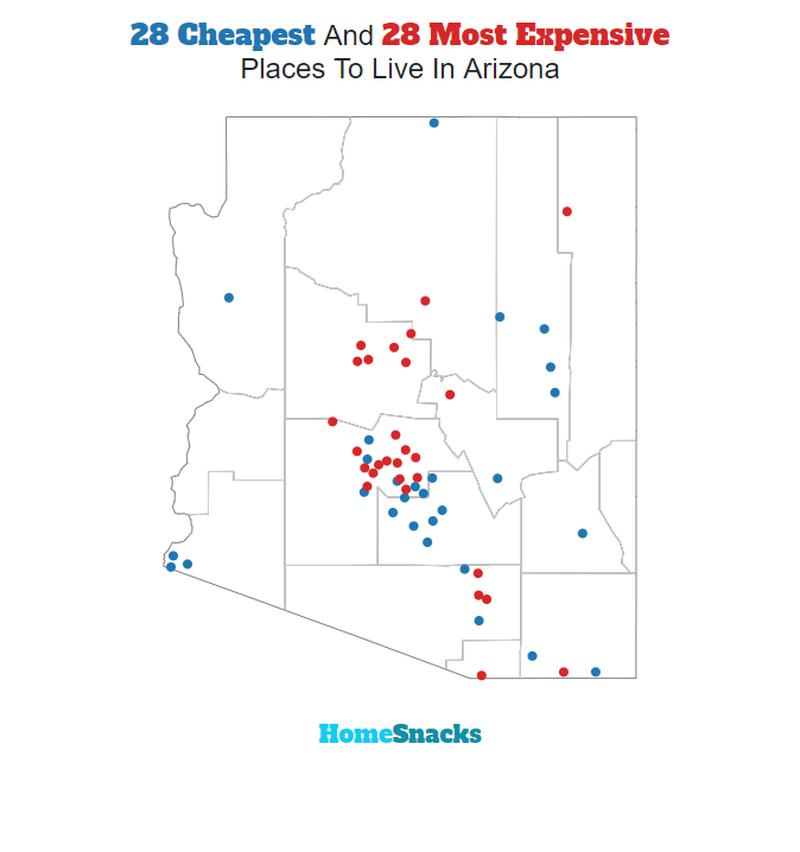 The two most important things to think about when it comes to being able to afford if you can live comes down to:
How much do money do I make?
How much do I have spend to live there?
You need to understand your costs in the context of how much money you make.
For example, if the median household earns $100,000 and spends $40,000 on housing it's actually cheaper to live there than a place with a median income of $50,000 and housing costs of $21,000. You might spend more on housing, but you have more money overall to play with.
With that example in mind, we derived several statistics from the latest Census American Community Survey 2016-2020 around incomes and costs. They are:
Median Home Price / Median Income (lower is better)
Median Income / Median Rent (Higher is better)
Median Home Price
We added simply median home price because high home prices generally correlate with higher expenses for all costs related to homes (heating, electricity, etc).
You can then compare these metrics in each of the places in Arizona to figure out which is the least expensive.
What you are left with is a "Cost of Living Index" by taking the average rank of each of these metrics for each city.
So we used that cost of living index in order to rank all of the 56 places in Arizona that have more than 5,000 people.
The place with the lowest cost of living in Arizona according to the data is Winslow. You can download the data here.

Summary: There You Have It Mr. Or Mrs. Arizona Cheapskate
If you're looking at the cost of living numbers in Arizona, this is an accurate list of the most affordable places to live in Arizona for 2022.
Here's a look at the most expensive cities in Arizona according to the data:
Sedona
Flagstaff
Chino Valley
For more Arizona reading, check out:
The Most Affordable Places To Live In Arizona
Editor's Note: We updated this article for 2022. This is our ninth time ranking the cheapest places to live in Arizona.