HomeSnacks is looking for a motivated individual to move to Pine Bluff, Arkansas, which has been algorithmically ranked as the worst place to live in America, as well as our most dangerous city. The perfect candidate will be adventurous and open-minded.
The new Pine Bluff resident will write about their new community, interview community leaders, talk with locals, and articulate what it's like to live in the worst place in America. You will be expected to write daily briefings and compile video reports.
We will pay you a monthly salary. You will physically move to Pine Bluff, where your rent will be covered. You will also receive a stipend for food. We will not cover your entertainment costs.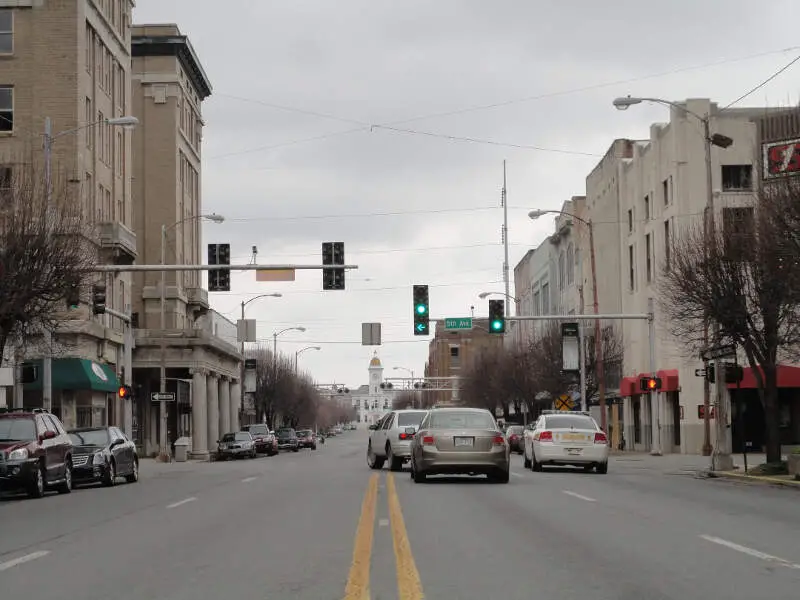 Pine Bluff has been ranked as the worst place to live in America for a number of years. Due to the city's high crime, poor public schools, economic health rank, state of real estate and overall quality of life, the community lost nearly 14% of its population over the last decade. Fifty-two percent of people are working, and 30% are living in poverty. Manufacturing jobs have left, leaving the community decimated.
HomeSnacks has regularly discussed the worst places to live in America to add perspective on how many American towns have struggled. We've received a lot of negative feedback for exposing these communities, so we decided we'd actually visit the worst of the worst and report on it first hand.
Questions we want to know:
Is Pine Bluff that bad?
Is it getting a bad wrap?
Will Pine Bluff's new resident meet new friends?
Will they fall in love?
Will they become part of the community, find a job, perhaps move there permanently?
Or will they hate it?
Interested candidates should be able to explain why you want to move to the worst place in America. The form appears below.
Before you apply, consider the following:
Pine Bluff is a very dangerous place. Crime levels are some of the highest in the nation.
This is not a very exciting place to live. You will have to be open-minded about your entertainment options, as well as the type of people you will expect to meet.
This community has been decimated by crime and poverty, so the population might be sensitive to those facts.
You will fill out a detailed waiver and release all legal claims to Chasing Chains LLC should you be injured or otherwise impacted negatively during your time as our correspondent.