Editor's Note: We updated this article for 2021. This is our seventh time ranking the best neighborhoods to live in Kansas City.
Article Table Of Contents   
(Skip to section)
Folks in Kansas City have a lot to celebrate. And not just because the Chiefs won the Super Bowl last season. It's among the most diverse places in Missouri, a cultural hub that represents the best of the American midwest.
Kansas City boasts more fountains than Rome, so it's not hard to see how it got the nickname the City of Fountains. But a nickname like "the City of Boulevards" would be equally apt, seeing as KC has more boulevards than any city in the world, except Paris. What's clear is that Kansas City is one snazzy city that puts a premium on aesthetic quality. I mean, Swope Park is twice the size of NYC's Central Park, so you know locals value gorgeous outdoor spaces.
And KC isn't just a treat for the eyes. With a storied tradition of promoting jazz musicians from the 1920s up until the present day, your ears are likely to be treated to some seriously tasty tunes as well. Arts and culture are valued almost as highly as what is possibly Kansas City's greatest pride: mouthwatering barbecue.
All right, that's enough on how awesome Kansas City is, but can we be a bit more specific? Where can we find the best neighborhoods, complete with line-out-the-door BBQ joints, the hippest jazz venues, and the most majestic fountains? Well, it seems as though Kansas City's southside enjoys an advantage over the city's northern end. We came to that conclusion by looking at the statistics that translate into a high quality of life: high incomes, a high-quality market for both jobs and housing, low crime, and of course, plenty of entertaining things to do and see.
Don't get spooked by the high home prices in Armour Fields; there are loads of great neighborhoods in Kansas City that don't have such a high price tag. For example, taking a five-minute drive southeast of Armour Fields will bring you to Tower Homes, where homes are less than half the price. Or if you want a nice combination of high incomes and affordable home prices, Armour Hills might be just the ticket.
Pull up some BBQ ribs, throw on some Louis Armstrong, and get ready to start living like a Kansas City Royal, because we're visiting KC's best neighborhoods.
The Best Neighborhoods In Kansas City For 2021
These are Kansas City's cream of the crop neighborhoods -- the ones with solid employment numbers, low crime, and great housing options. And, of course, a surplus of fun things to do that reflect what makes Kansas City such a great place to live. In any case, they're miles away (in quality) from Kansas City's worst neighborhoods.
So, what neighborhood came in as the absolute best in Kansas City for 2021? According to the data, Armour Hills is the best neighborhood to live in Kansas City.
Is your favorite fountain, BBQ joint, or jazz club in a different neighborhood than one featured on the list above? Check out the complete list of Kansas City neighborhood rankings down below to see how your neighborhood fared.
For more Missouri reading, check out:
The 10 Best Neighborhoods To Live In Kansas City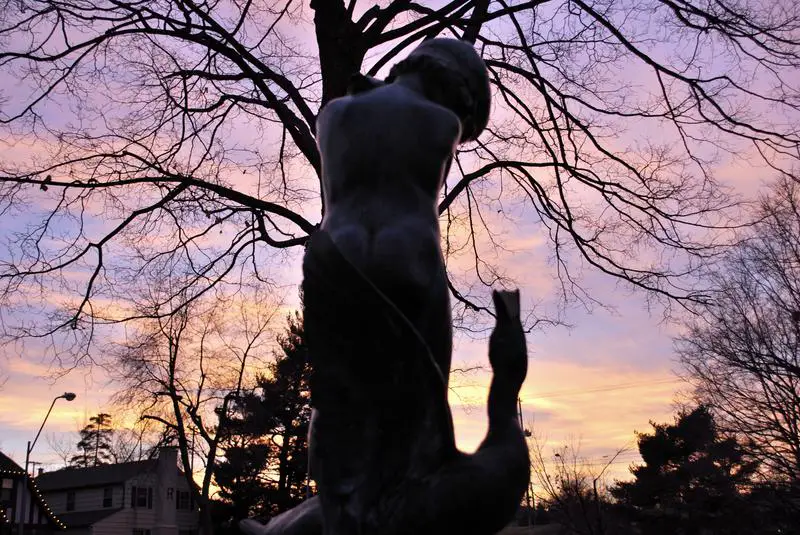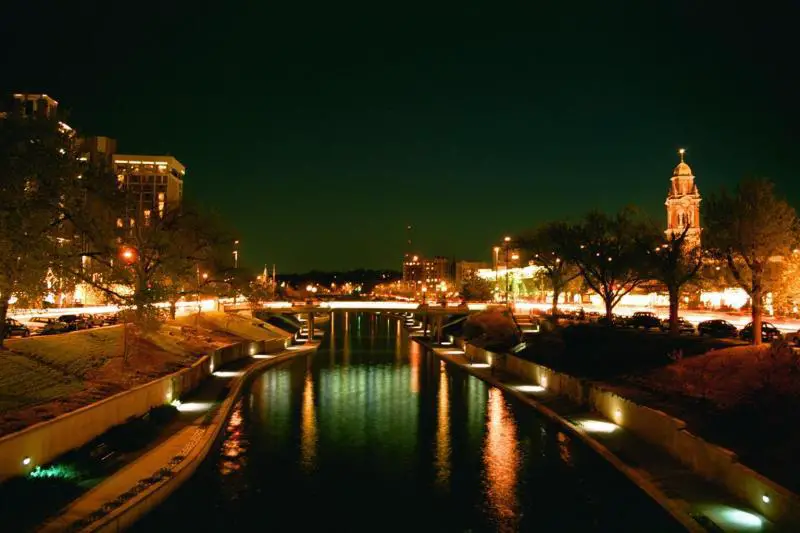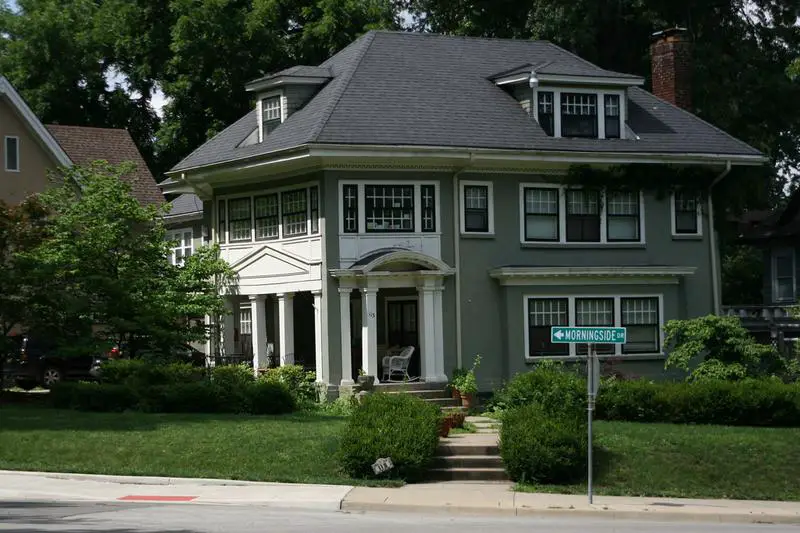 How We Determined The Best Kansas City, MO Neighborhoods In 2021
In order to rank the best neighborhoods in Kansas City, we had to determine what criteria defines a "best".
Using crime, census, and extrapolated BLS data, we arrived at the following set of criteria:
High incomes
Low unemployment rates
Low crime
High home prices
High population densities (A proxy for things to do)
We then ranked each neighborhood with scores from 1 to 131 in each category, where 1 was the best.
Next, we averaged the rankings for each neighborhood to create a best neighborhood index.
And finally, we crowned the neighborhood with the lowest best neighborhood index the "Best City Neighborhood In Kansas City." We're lookin' at you, Armour Hills.
Read on below to learn more about what it's like to live in the best places Kansas City, Missouri has to offer. Or skip to the end to see the list of all the neighborhoods in the city from best to worst.
Putting A Bow On Our Analysis Of The Best Neighborhoods In Kansas City
If you're measuring the neighborhoods in Kansas City where crime is low and everyone wants to live, this is an accurate list.
As we mentioned earlier, the neighborhoods in Kansas City aren't all good. South Blue Valley takes the title of the worst neighborhood to live in Kansas City.
We ranked the neighborhoods from best to worst in the chart below.
For more Missouri reading, check out:
Detailed List Of The Best Neighborhoods To Live In Kansas City For 2021
| Rank | Neighborhood | Population |
| --- | --- | --- |
| 1 | Armour Hills | 2,422 |
| 2 | Ward Parkway | 3,722 |
| 3 | Tower Homes | 5,882 |
| 4 | Morningside | 1,618 |
| 5 | Westwood | 907 |
| 6 | Volker | 4,523 |
| 7 | Central Business District-Downtown | 4,364 |
| 8 | West Plaza | 3,939 |
| 9 | Country Lane Estates | 1,971 |
| 10 | South Plaza | 2,537 |
| 11 | Faireway Hills | 2,302 |
| 12 | Western 49-63 | 4,533 |
| 13 | White Oak | 2,673 |
| 14 | Union Hill | 865 |
| 15 | Roanoke | 484 |
| 16 | Sunset Hill | 921 |
| 17 | Crown Center | 759 |
| 18 | Timber Valley | 371 |
| 19 | Holmes Park | 1,247 |
| 20 | Blue Hills Estates | 1,520 |
| 21 | Highview Estates | 2,603 |
| 22 | Ward Parkway Plaza | 471 |
| 23 | Saint Catherine's Gardens | 2,573 |
| 24 | Valentine | 1,163 |
| 25 | Mission Lake | 3,622 |
| 26 | Unity Ridge | 513 |
| 27 | West Waldo | 1,321 |
| 28 | Southmoreland | 3,638 |
| 29 | Red Ridge South | 2,757 |
| 30 | Lea Manor | 2,044 |
| 31 | Waldo Homes | 1,554 |
| 32 | Blue Vue Hills | 1,722 |
| 33 | River Market | 523 |
| 34 | Central Hyde Park | 1,317 |
| 35 | Longfellow | 2,007 |
| 36 | Kirkside | 1,722 |
| 37 | Fairwood And Robandee | 4,215 |
| 38 | Royal Oaks | 1,691 |
| 39 | Stayton Meadows | 2,471 |
| 40 | Bannister Ares | 1,437 |
| 41 | Old Westport | 964 |
| 42 | Robandee South | 1,846 |
| 43 | Plaza Westport | 1,071 |
| 44 | Western Hills | 1,837 |
| 45 | Willow Creek | 3,235 |
| 46 | Little Blue Valley | 4,414 |
| 47 | South Hyde Park | 1,981 |
| 48 | Eastern 49-63 | 3,124 |
| 49 | North Hyde Park | 1,649 |
| 50 | Martin City | 1,046 |
| 51 | Squier Park | 897 |
| 52 | Park Farms | 3,487 |
| 53 | Santa Fe Hills | 2,175 |
| 54 | Bonne Hills | 1,863 |
| 55 | North India Mound | 4,849 |
| 56 | Hanover Place | 2,914 |
| 57 | Fairlane | 5,116 |
| 58 | Swope Park Campus | 1,527 |
| 59 | Linden Hills And Indian Heights | 2,305 |
| 60 | Hickman Mills South | 1,596 |
| 61 | Citadel | 1,514 |
| 62 | South India Mound | 4,007 |
| 63 | Eastwood Hill East | 3,732 |
| 64 | Bleheim Square-Research Hospital | 1,652 |
| 65 | Sarritt Point | 3,592 |
| 66 | Broadway Gillham | 898 |
| 67 | Foxtown East | 901 |
| 68 | East Meyer | 4,625 |
| 69 | Sterling Acres | 912 |
| 70 | South Town Fork Creek | 1,262 |
| 71 | Cunningham Ridge | 280 |
| 72 | Wendell Phillips | 1,485 |
| 73 | West Blue Township | 713 |
| 74 | Westside North | 1,466 |
| 75 | Ruskin Heights | 4,718 |
| 76 | Hillcrest | 1,193 |
| 77 | Ashland Ridge | 1,348 |
| 78 | West Blue Valley | 2,281 |
| 79 | Ruskin Hills | 2,775 |
| 80 | Palestine East | 1,304 |
| 81 | Loma Vista | 1,897 |
| 82 | Beacon Hills | 675 |
| 83 | Oak Park Southeast | 1,754 |
| 84 | Richards Gebaur | 1,338 |
| 85 | Oak Park Southwest | 2,096 |
| 86 | Oak Park Northwest | 2,913 |
| 87 | Oldham Farms | 1,012 |
| 88 | Stanford Estates | 1,954 |
| 89 | Palestine West And Oak Park Northeast | 563 |
| 90 | Hickman Mills | 3,570 |
| 91 | Westside South | 1,302 |
| 92 | Country Valley-Hawthorn Square | 340 |
| 93 | Oakwood | 1,634 |
| 94 | Lykins | 3,734 |
| 95 | Brown Estates | 890 |
| 96 | Swope Parkway-Elmwood | 2,541 |
| 97 | Indipendence Plaza | 2,338 |
| 98 | Vineyard | 2,003 |
| 99 | Vineyard Northwest | 797 |
| 100 | Mount Hope | 326 |
| 101 | North Town Fork Creek | 2,904 |
| 102 | Linwood Homeowner-Ivanhoe | 1,346 |
| 103 | Blue Hills | 5,148 |
| 104 | Riss Lake | 2,524 |
| 105 | Self Help Neighborhood Council | 1,805 |
| 106 | Washington Weatley | 1,837 |
| 107 | Lewis Heights | 712 |
| 108 | Manheim Park | 1,508 |
| 109 | Ingleside | 948 |
| 110 | Legacy East | 2,010 |
| 111 | East Sqope Highlands | 833 |
| 112 | Marlborough Heights-Marlborough Pride | 2,591 |
| 113 | Pendleton Heights | 2,880 |
| 114 | Sheffield | 2,161 |
| 115 | East Community Team South | 2,736 |
| 116 | Santa Fe | 2,168 |
| 117 | Ivanhoe Northeast | 761 |
| 118 | Key Coalition | 1,208 |
| 119 | Eastwood Hills West | 1,396 |
| 120 | Hidden Valley | 933 |
| 121 | Ivanhoe Southeast | 1,528 |
| 122 | Central Blue Valley-Park Tower Grade | 1,419 |
| 123 | Norble And Gregory Ridge | 1,704 |
| 124 | East Community Team North | 2,816 |
| 125 | Knoches Park | 1,499 |
| 126 | Blue Valley Industrial | 964 |
| 127 | East Blue Valley | 1,595 |
| 128 | Marlborough East | 1,265 |
| 129 | Northest Industrial District | 157 |
| 130 | North Blue Ridge | 71 |
| 131 | South Blue Valley | 1,992 |