The 10 Safest Cities In Missouri For 2020
We used data and science to determine the places in Missouri where everyone sleeps safe and sound.

Editor's Note: This article has been update for 2020. This is our sixth time rankings the safest places to live in Missouri.
Swipe left for slideshow. Article continues below.
Article Table Of Contents   
(Skip to section)
We all know that there's more to Missouri than the St. Louis Arch, the Lake of the Ozarks, Kansas City BBQ, and the theme parks in Branson, there are some super cool, super safe places to call home.
But, how exactly is one to tell where the safest places are to live in the Show Me State? Well, data of course.
And this is where HomeSnacks does its best work. We've broken down the safest places to live in Missouri based on the most recent FBI data in places places with over 5,000 residents; and since this is the sixth time we've ranked the safest places in Missouri, we feel very confident in our calculations.
Theme parks, BBQ, and amazing cities aside, Missouri has a lot to offer if you're looking for a safe place to put down roots with a family. Coincidentally, it is one of the better states to raise a family; we just recommend that you check on general trends before picking a place to live.
Now, it wouldn't be right if we didn't mention that Missouri is ranked the 42nd least safest states in the country. So, it's super important to know how to navigate the safest places to live when choosing Missouri as your home.
Here are the 10 safest cities to live in Missouri for 2020:
With so many amazingly safe cities to choose from in Missouri, the job of deciding the safest city in The Cave State had to be left to the numbers. The Missouri places that made our list average some of the highest median household incomes and boasts some of the most expensive homes. These cities have some of the most educated residents and safety is a priority.
So, what city is the safest to live in Missouri for 2020? Battlefield is the safest place to live in MIssouri if you care about living somewhere that a high quality of life trumps property and violent crimes.
To see how your favorite Missouri place compared, take a look below; and if you don't find it there, head to the bottom.
For more reading on safe places to live in and around Missouri, check out:
The 10 Safest Cities In Missouri For 2020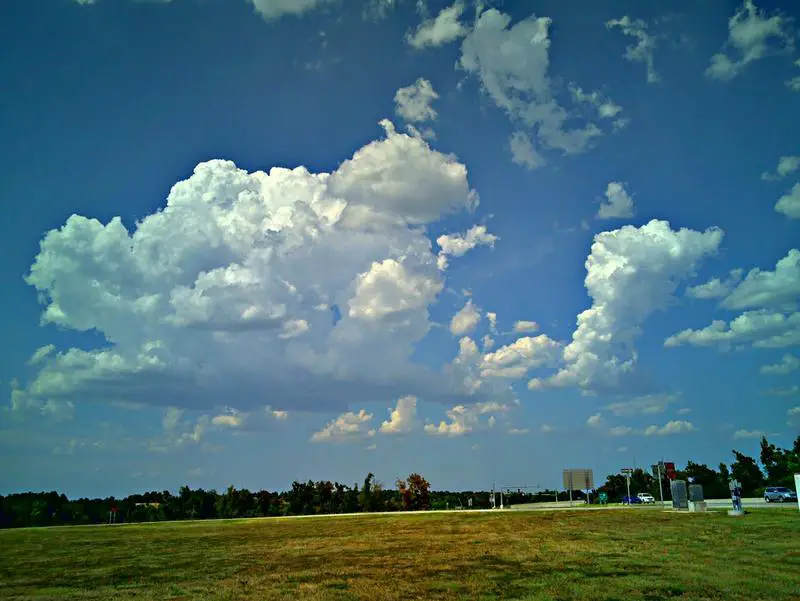 It's a sweet name and all, but Battlefield mightn't be the most fitting name for the safest city in Missouri. With only one violent crime committed in the entire year, Battlefield would definitely rank as the safest battlefield in history. Not to mention that property crime is less frequent than trash pick-up in Battlefield.
Battlefield isn't a one-trick pony either. It got a 9.5/10 on our overall snackability score, meaning that jobs, housing, education, and safety (duh) all get top marks. And if the Ken Burns Civil War documentary isn't cutting it, seeing the scene up-close at Wilson's Creek National Battlefield might just do the trick. Reenacted violence is the only kind Battlefield abides.
Battlefield is part of the Springfield Metro Area in the southwestern part of Missouri.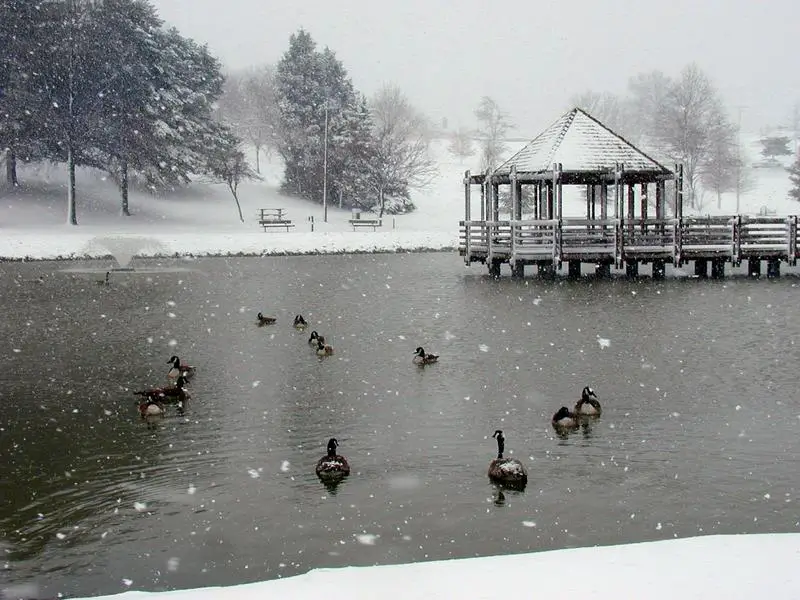 While Missouri is home to two of the most dangerous cities in the country in St. Louis and Springfield, it's also home to gems like Ballwin.
A second-ring western suburb of St. Louis, it takes the reigns as the second safest place to live in Missouri for 2020.
The large 'burb of some 30,000 people boasts the fifth lowest violent crime rate and sixth lowest property crime rate in the state. Even better, there were zero murders and robberies here in the last reporting year.
Add in a highly educated adult population and it's no wonder people are flocking to the city -- it scores a 10/10 on our SnackAbility score and marks a best place to live in Missouri.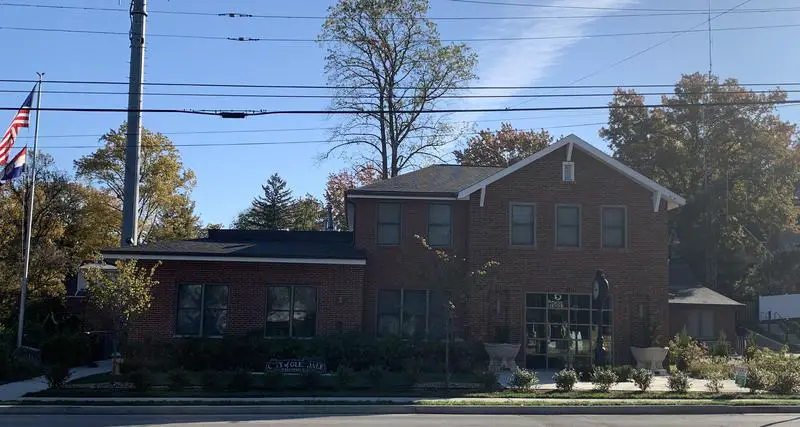 Another safe suburb of St. Louis -- that was a fun little alliteration -- Glendale finds itself in the same position as last year near the top of our ranking.
Glendale's property and violent crime rates rank as the second lowest and ninth lowest, respectively, in the state at anywhere from 8-10x better than the national average. Add in the fact that over 75% of the population has at least college education, people make a ton of money, and housing is in super high demand and you actually have one of the single best places to live in MIssouri according to our data for this year.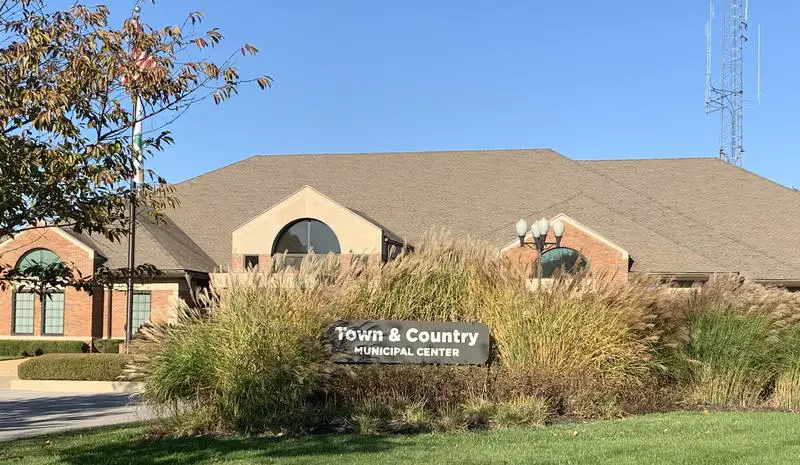 With a name like Town and Country I feel like we are going to start reading a magazine about places to live in MIssouri, not one of the safest towns for back to back years.
Yet, here we find ourselves with the fourth safest town (or country?) of some 11,000 people. A really low violent crime rate helped the city earn its spot again. And while TripAdvisor lists all the best things to do in town as being eight miles away in St. Louis, maybe that's for the best. It's hard to have crime occur in town when people need to leave town to go get in trouble.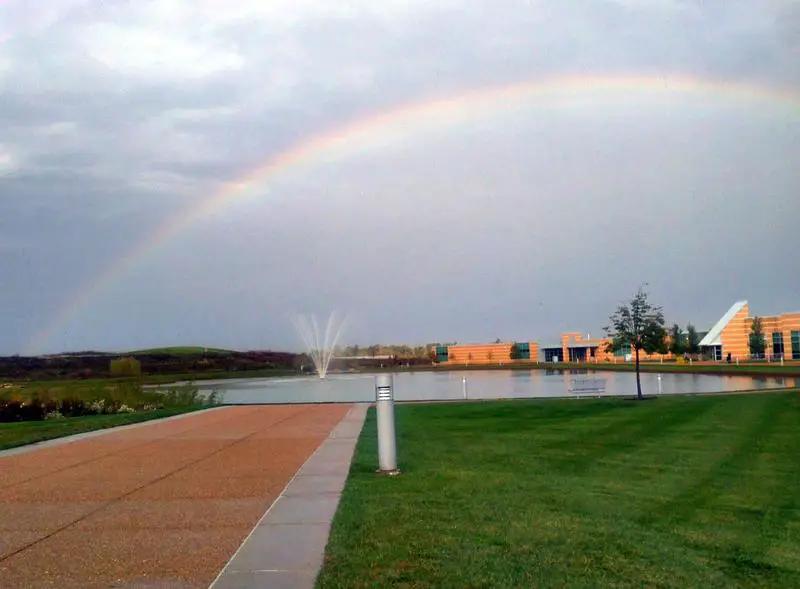 Cottleville residents don't need to be coddled. Not with such safe streets. Cottleville has a property crime rate roughly nine times lower than the national average, earning the city the gold medal in this category. And you could count the number of violent crimes Cottleville saw in the last year of available data on one hand.
Did I mention that Cottleville also scores a perfect 10/10 on our overall snackability score? Really, whatever your priorities are for choosing a place to live, Cottleville probably has what you're looking for. Especially if one of those priorities is drinking a vanilla cream ale from Exit 6 Brewery.
Cottleville is a western suburb of St. Louis.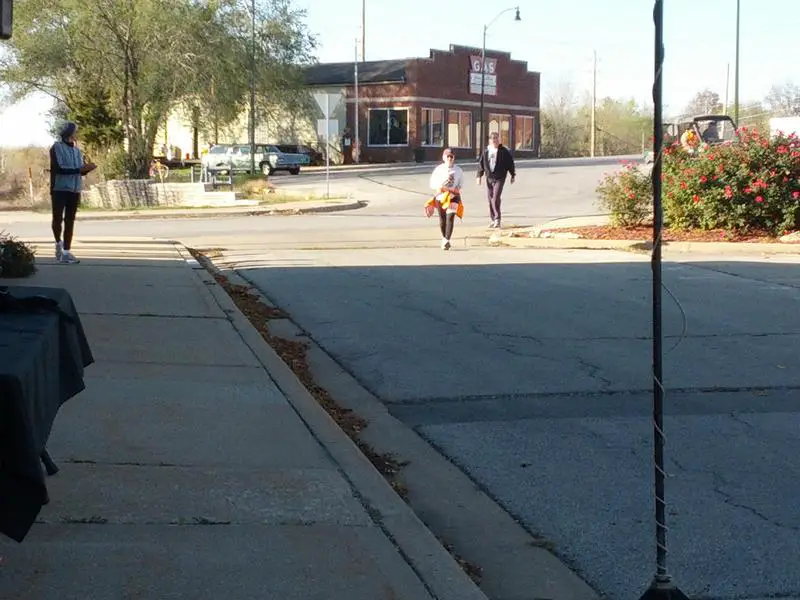 Located just southeast of Kansas City, Pleasant Hill ranks as the sixth safest city in Missouri overall. In 2018, Pleasant Hill experienced only one violent crime, giving the city the second lowest rate of violence in the state. That works out to a violent crime rate 33 times lower than the national average. Pleasant Hill deserves a lot of praise for its very impressive crime numbers this year, seeing as the city wasn't even in the top 30 safest cities in Missouri last year.
This level of safety is great news for solo runners and cyclists who want to enjoy the Rock Island Trail State Park in peace.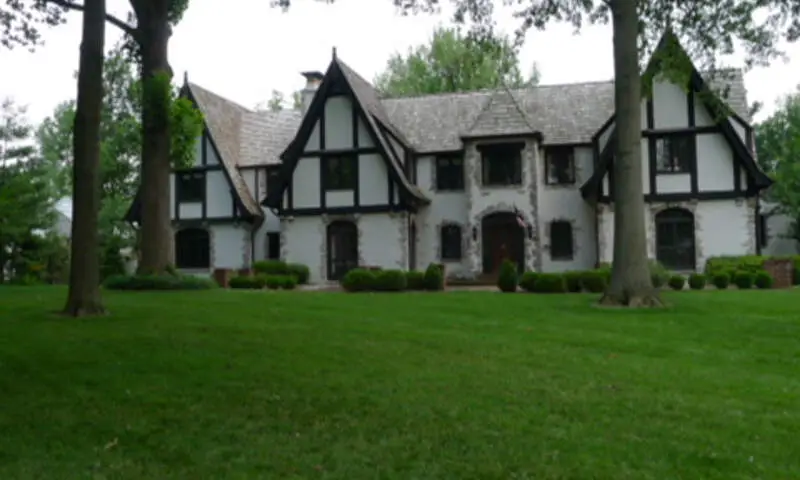 How do you do Ladue?
Apparently you do safe in Ladue.
Yes you do, oh Ladue.
The city ranks as the seventh safest place to live in Missouri. The city still has one of the lowest violent crime rates in the state, but property crime inched up a tick. Still, we'd take the low violent crime rates any day of the week.
Ladue is yet another St. Louis suburb.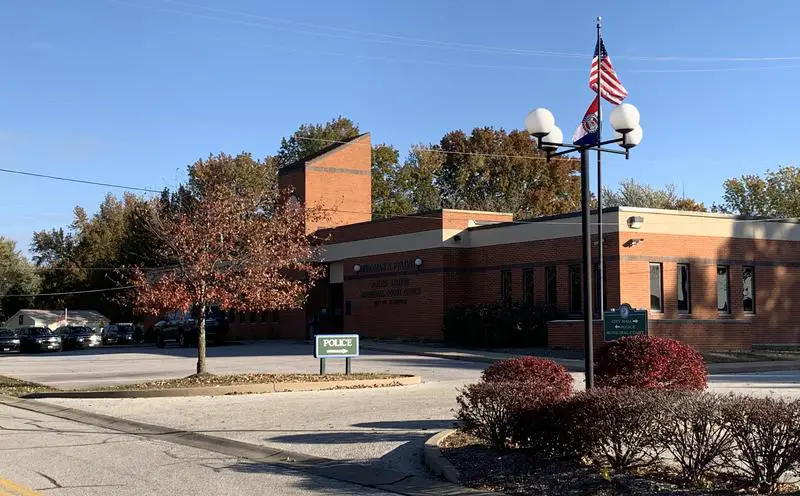 A western suburb of St. Louis, Ellisville ranks as the seventh safest city in Missouri overall. Ellisville had less than one violent crime per month in the last year of available data, and the eight lowest rate of property crime in the state. In other words, it's more likely that a magpie will steal your valuables at Mockingbird Park than a human.
Ellisville also score a 9.5/10 on our overall snackability score, with a special emphasis on excellent education and top-notch job/housing markets.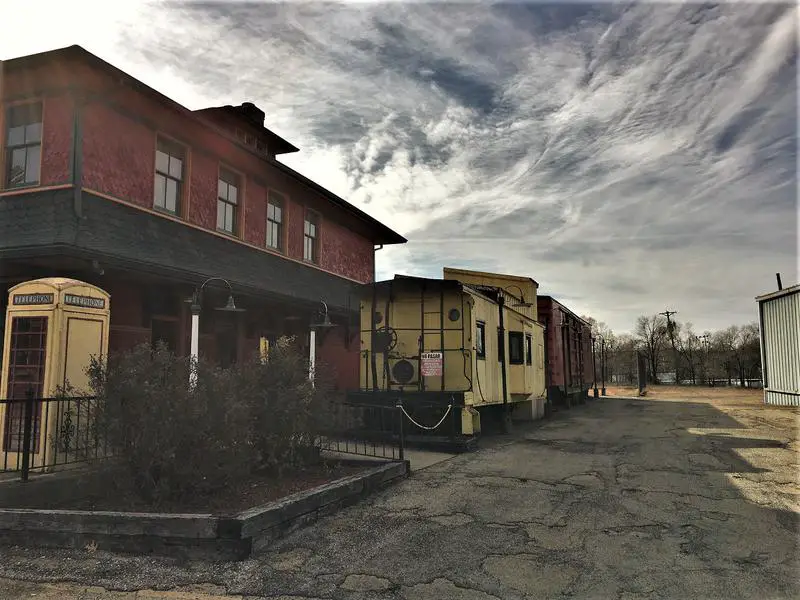 Bonne Terre ranks as the eighth safest enclave in the Show-Me State this year.
And while the name kind of gives off a French vibe, it's because it is, in fact, originally a French settlement -- I surprised myself with that one.
Anyway, on the subject at hand, Bonne Terre has the third lowest lowest property crime rate in the state. And the price of safety in Bonne Terre is quite low as it ranks as the cheapest place to live in Missouri for 2020. Safety at a discount sounds great to me.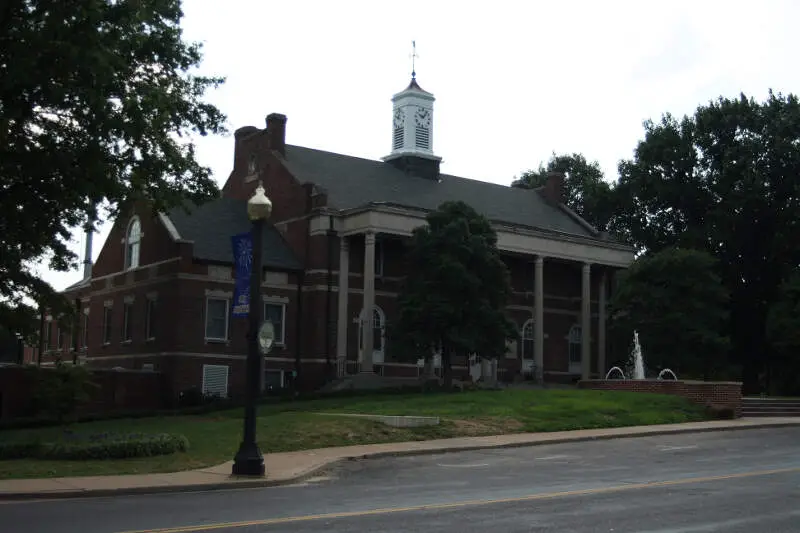 It what has become an obvious trend amongst the top ten, another suburb of St. Louis finds itself on the list -- Webster Groves.
And it's pretty interesting to us that for as dangerous as parts of St. Louis can be, there are so many extremely safe places to live just five to ten miles away. In this case, Webster Groves ranks well for property crimes -- fifth lowest overall -- which propelled it into the top ten safest places in Missouri.
The city is home to Webster University.
How we calculated the safest cities in Missouri for 2020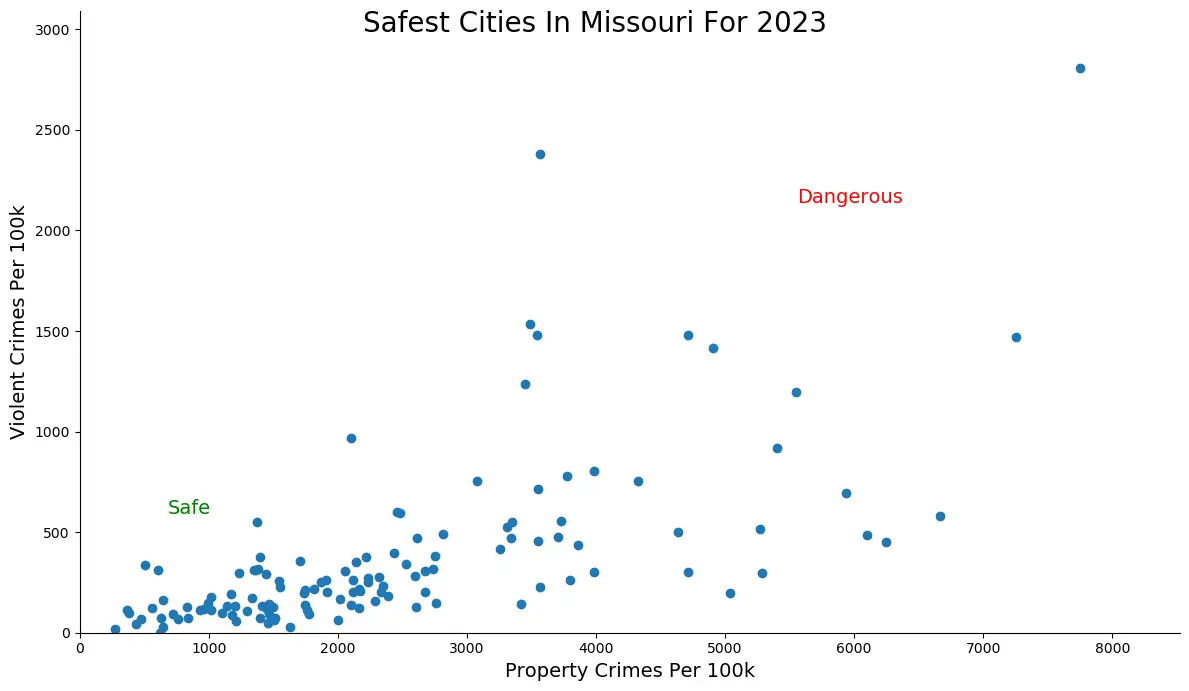 While there are surveys and public polls on what cities in a state are the safest, we didn't want to rely on speculation and opinion. Instead, we looked at the hard numbers from the FBI's most recent report of crime (Published Sept 2019) in Missouri.
Specifically, we analyzed the
FBI's Uniform Crime Report
which summarizes the number of property crimes and violent crimes in each city per year. We used two criteria:
Violent crimes per capita (murders, assaults, rapes, armed robberies)
Property crimes per capita (thefts, burglaries, motor vehicle thefts)
For example, there were a total of 42 crimes committed in Battlefield which had a reported population of 6,218. That means the number of crimes per capita is 0.0068 which translates into a 1 in 148 chance of being the victim of a crime.
We only looked at cities that have populations of more than 5,000 people reported to the FBI in 2018, the last reporting year. This left us with a total of 117 of the biggest cities in Missouri to rank.
We ranked each city for each criteria from 1 to 117 where 1 in any particular category is the safest.
Next, we averaged each places two criteria to create a Safety Index. We crowned the place with the lowest overall Safety Score "The Safest Place In Missouri" with any ties going to the bigger city. You can download the data here.
The safest city in Missouri, based on our criteria, is Battlefield. The most dangerous city in Missouri? Springfield, where residents had a 1 in 11 chance of being the victim of a crime.
Note: This report is not an analysis of the effectiveness of local police departments, nor does it reflect the fact that people from out of town may come into a community and cause a crime. It simply looks at where crimes occurred most frequently, based on a city's population.
There You Have It - The Safest Cities In The Show Me State
Looking at the data, you can tell that Battlefield is as safe as they come, according to science and data.
But as most Missouri residents would agree, almost every place here has its safe and not safe parts. So just make sure you're informed ahead of time.
Here's a look at the most dangerous cities in Missouri according to the data:
Springfield
St. Louis
Branson
For more reading, check out:
Breaking Down Crime In The Safest And Most Dangerous Cities In Missouri

Share on Facebook
Chris Kolmar has been in the real estate business for almost ten years now. He originally worked for Movoto Real Estate as the director of marketing before founding HomeSnacks.
He believes the key to finding the right place to live comes down to looking at the data, reading about things to do, and, most importantly, checking it out yourself before you move.
If you've been looking for a place to live in the past several years, you've probably stumbled upon his writing already.
You can find out more about him on LinkedIn.