Editor's Note: We updated this article for 2020. This is our sixth time ranking the best cities for families in Ohio.
Swipe left for slideshow. Article continues below.
Article Table Of Contents
(Skip to section)
Ohio isn't just any flyover Midwest state, it's actually one of the safest, most family friendly states in the USA.
Ask any Ohioan and they will tell you that there are a ton of family friendly activities everywhere you turn, here. The Buckeye State is just one big playground for little and big kids alike. If you're looking for a state with affordable, family friendly staycations, Ohio is your place. There are 74 State Parks and 8 National Parks that dot Ohio's landscape. Amusement parks like Kings Island and Cedar Rapids will keep your family entertained for an entire weekend. And if museums and zoos are more your style, check out the Columbus Zoo and Aquarium, Cumberland's Wild Animal Safari Park, and/or the Akron Art Museum.
There are 253 breweries and 70 wineries in Ohio. So after you drop your kids at one of Ohio's day or overnight summer camps, you and your significant other can enjoy a break as well. Summers never end in this Great Lake State. In all seriousness, Ohio has some of the best schools in the country. Blue Ribbon elementary schools, gold star high schools, and colleges like Ohio State, Miami of Ohio, and Xavier, have been delivering the next generation to work at major Ohio companies like Procter & Gamble, Good Year, and AK Steel. Ohio is the 34th largest state and the seventh most populous state in the country. Needless to say, there's a family friendly living situation for everyone in this state. There are port cities on Lake Erie that provide safe neighborhoods and suburban living. There are quaint, affluent cities like Worthington that look like they jumped out of a postcard. And cities like Sylvania, provide solitude and good 'ol country livin'.
To take a closer look at the top ten places to live on our family friendly Ohio cities for 2020, grab your family, a Skyline Chili-dog, and head to a sunny spot on the Ohio River and read on.
These are the best cities to raise a family in Ohio for 2020:
To narrow down the most family friendly cities in Ohio, we looked at several factors: crime, education, family friendly activities and percent of households that currently have children. The cities also had to have a population of at least 10,000.
We ended up with 132 said family friendly cities. Needless to say, it was quite difficult to narrow down the most family friendly city in Ohio for 2020. What was the best place for families in Ohio? Drum roll... kudos to Perrysburg for being the best place for families in Ohio.
More importantly, if you care about your family living where crime is low, schools are awesome, great jobs are plentiful, and there's a ton of stuff to do, look below at our top ten list to find your new family friendly Ohio city to call home.
Check out some more reading about Ohio and the best places for families in the country:
The 10 Best Places To Raise A Family In Ohio For 2020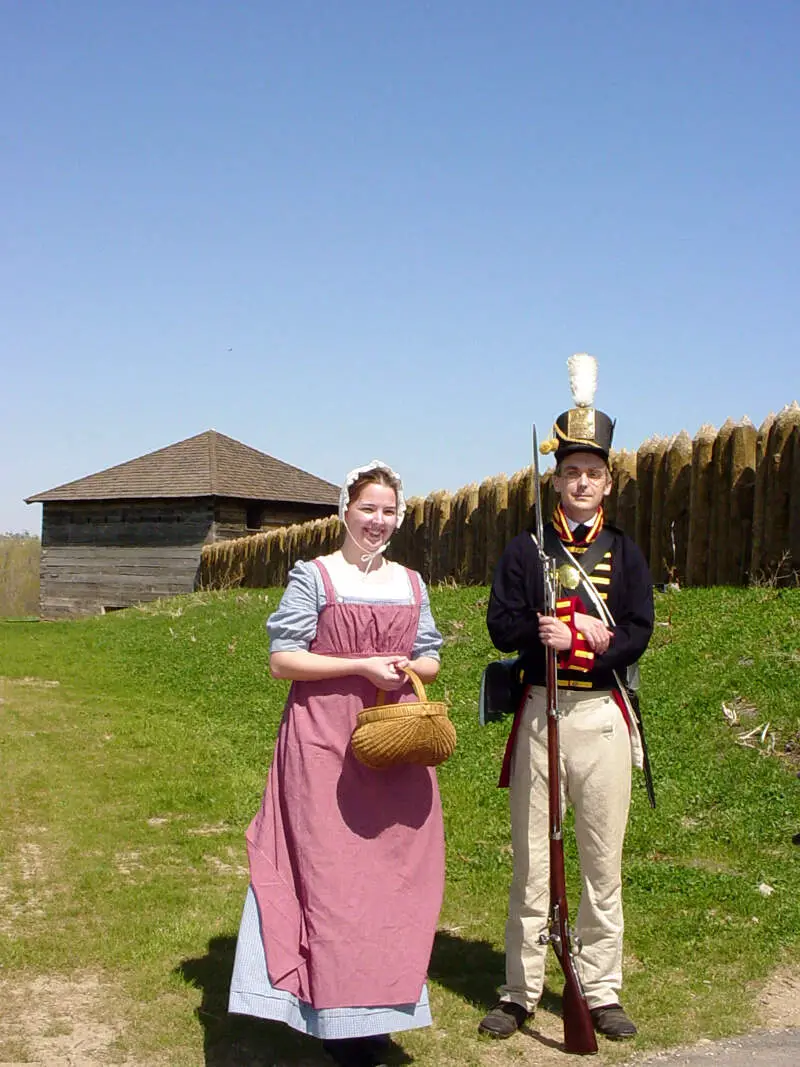 Source: Public domain
Perrysburg is a city in Wood County, Ohio, United States, along the south side of the Maumee River. The population was 20,623 at the 2010 census. Located about 12 miles southwest of Toledo, it was founded before the now larger port city on Lake Erie. It has since become a suburb of the city.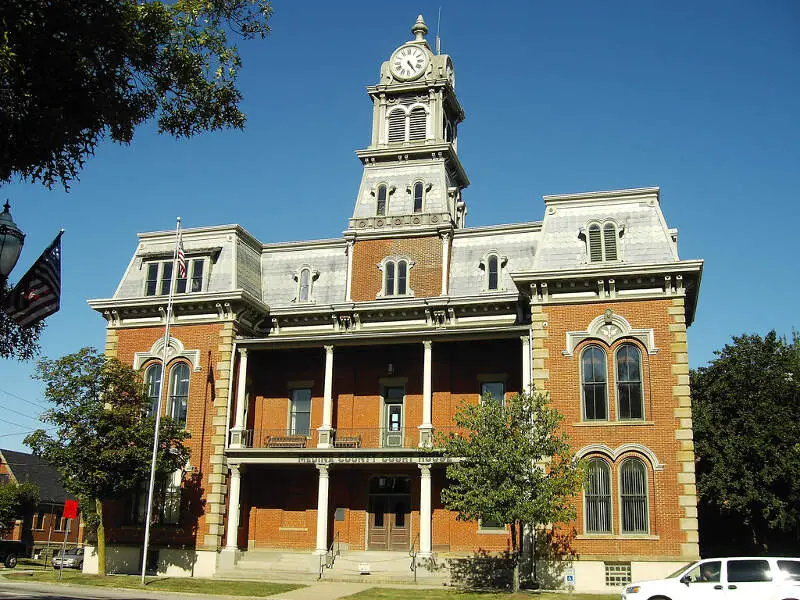 Medina mi-DY-na is a city in Medina County, Ohio. The population was 26,678 at the 2010 Census. It is the county seat of Medina County.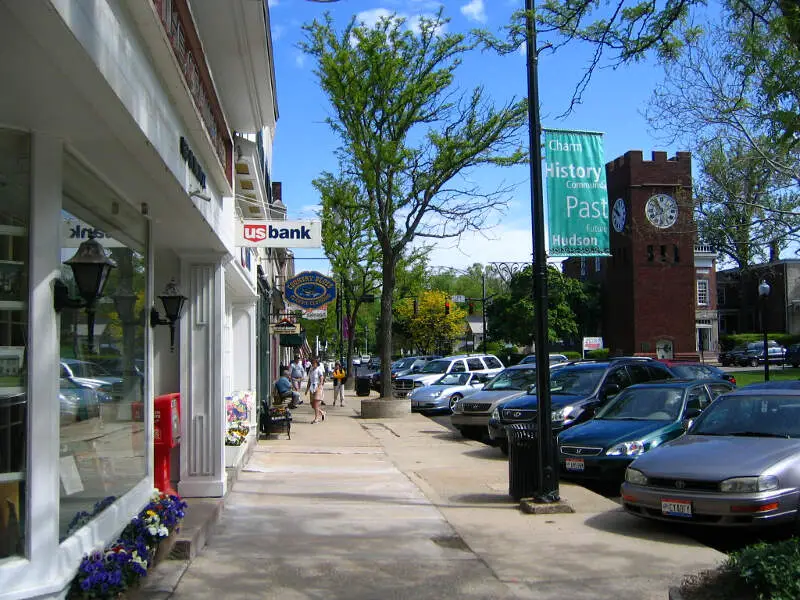 Coordinates: 411423N 812627W 41.2398397; -81.4407840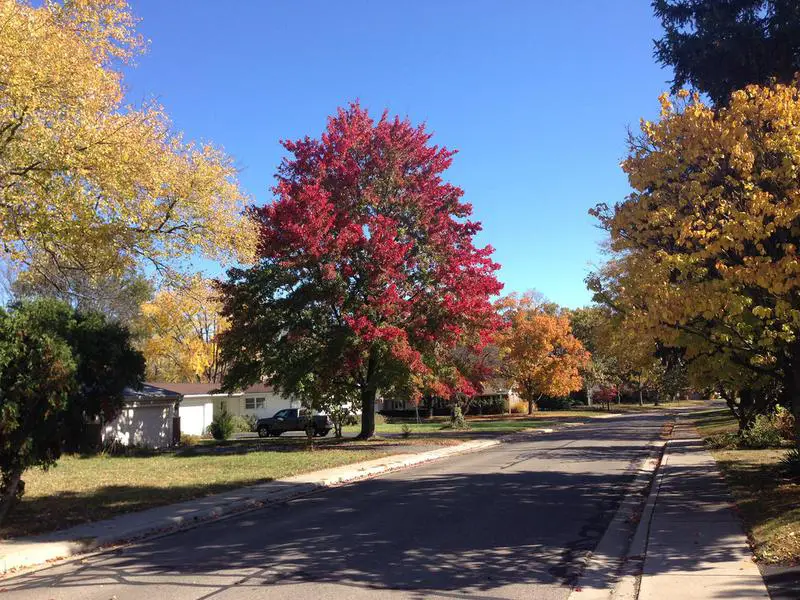 Upper Arlington is a suburb in Franklin County, Ohio, United States, on the northwest side of the Columbus metropolitan area. As of July, 2015, the population was estimated to be 34,907.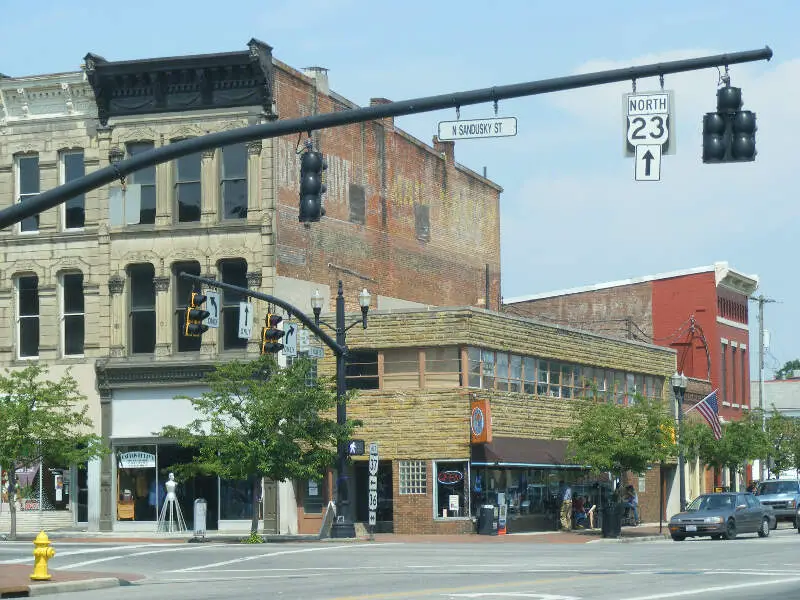 Delaware is a city in and the county seat of Delaware County, Ohio, United States. Delaware was founded in 1808 and was incorporated in 1816. It is located near the center of Ohio, is about 30 miles north of Columbus, and is part of the Columbus, Ohio Metropolitan Area. The population was 34,753 at the 2010 census, while the Columbus-Marion-Chillicothe, OH Combined Statistical Area has 2,002,604 people.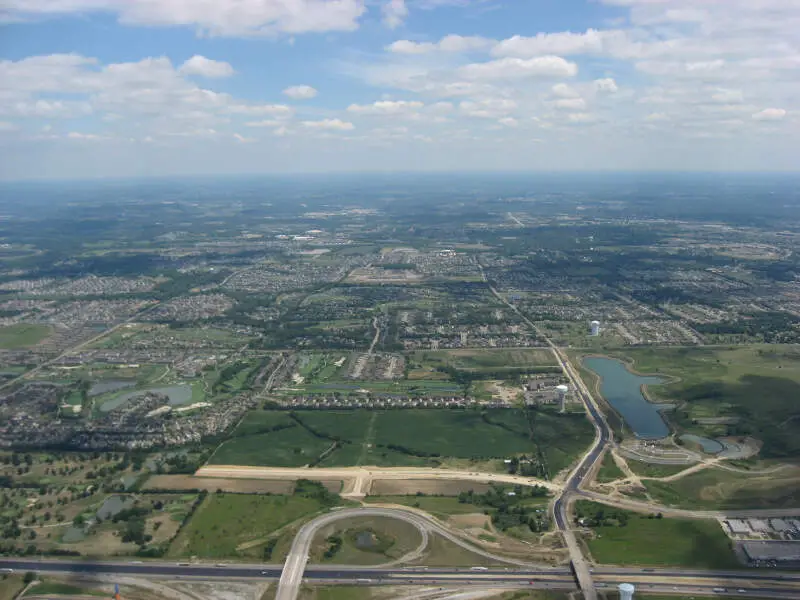 Source: Public domain
Mason is a city in southwestern Warren County, Ohio, United States, approximately 22 miles from downtown Cincinnati. As of the 2010 census, Mason's population was 30,712.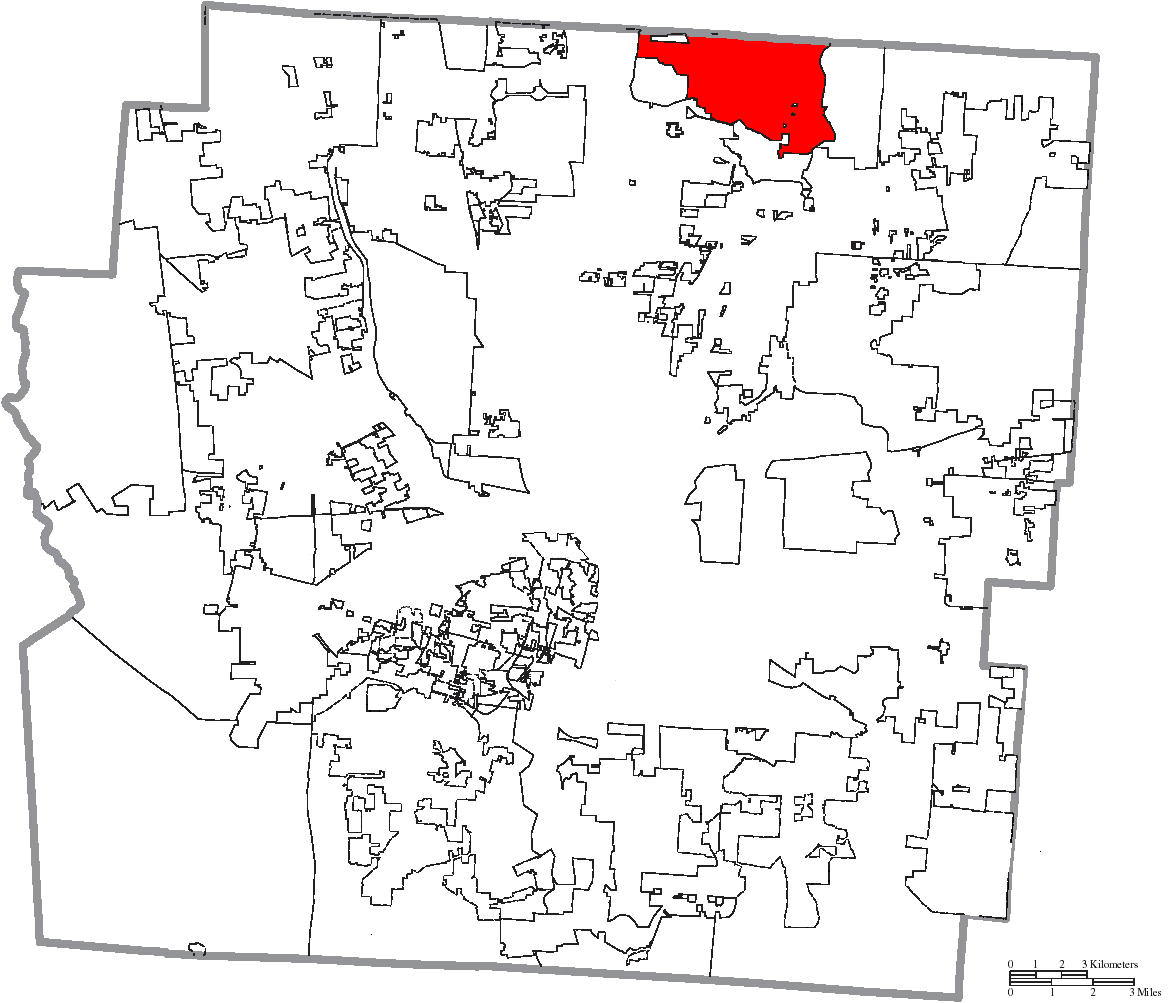 Westerville is a city in Delaware and Franklin counties in the U.S. state of Ohio. It is a northeastern suburb of Columbus. The population was 36,120 at the 2010 census. Westerville is the home of Otterbein University.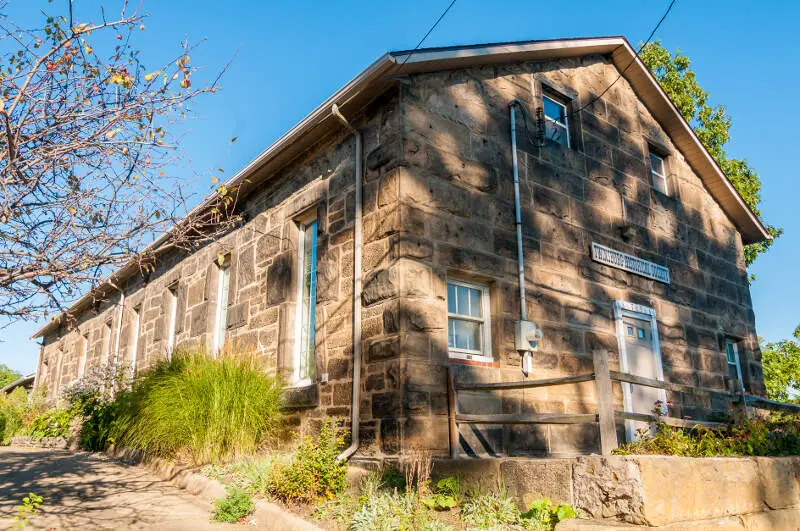 Twinsburg is a city in Summit County, Ohio, United States about halfway between Akron and Cleveland. The population was 18,795 at the 2010 census.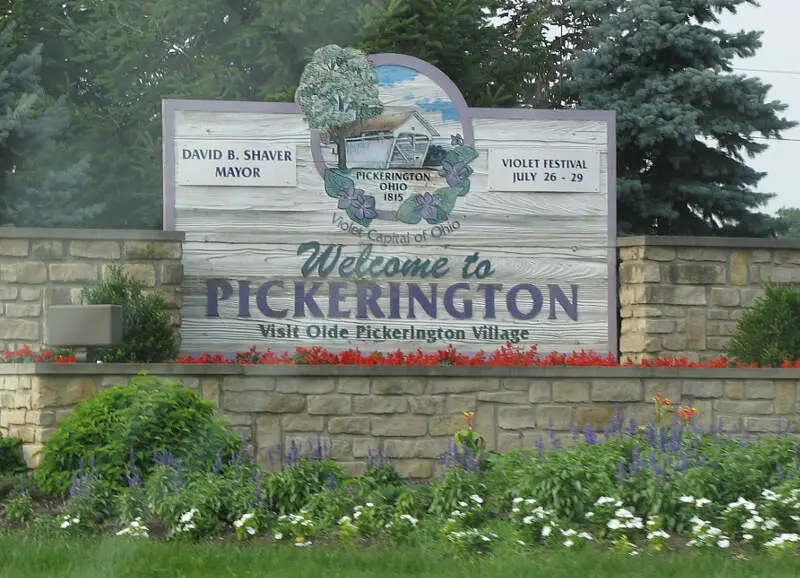 Source: Public domain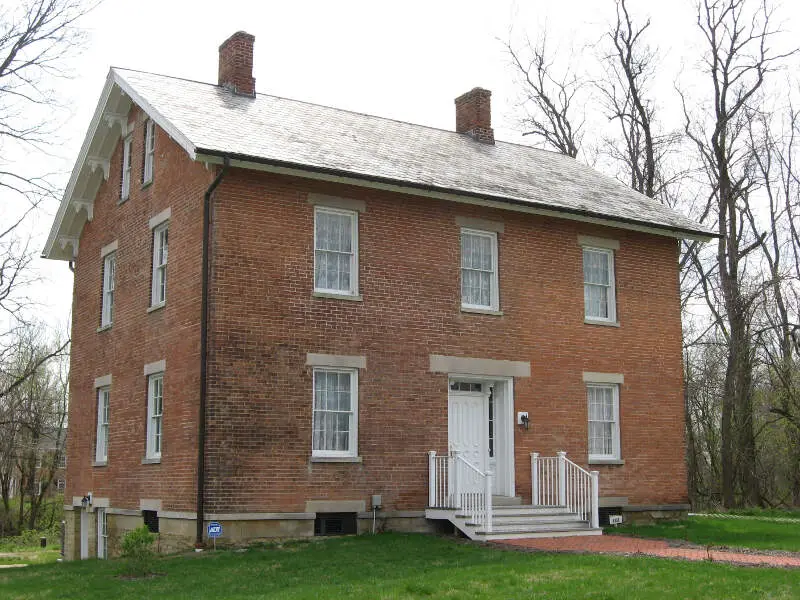 Source: Public domain
New Albany is a city in the U.S. state of Ohio, just northeast of the state capital of Columbus. Most of the city is located in Franklin County and a small portion extends into adjacent Licking County. The population was 7,724 at the 2010 census. Founded in 1837, it is now a growing suburb in the Columbus area. New Albany is a very wealthy community, with a per capita income that ranks 12th out of 1,065 places in the state of Ohio. The mayor of New Albany is Democrat Sloan Spalding who was elected in 2015.
How do you determine which place is best for families in Ohio anyways?
To give you the places in Ohio which are best for families, we have to look at a handful of metrics. Of course, we want to measure the type of people who live in each city, and make some assumptions about what's family-friendly and what isn't.
So we researched the internet for a database that contains all that information.
How we crunched the family friendly numbers for the Buckeye State
We threw a lot of criteria at this one in order to get the best, most complete results possible. Using U.S. Census data produced for the state of Ohio, we looked at every single city in the state. We paid particular attention to:
Crime (Both violent and property)
Quality of local schools
Distance to a major city without necessarily being in it
% of households with children
Family-friendly amenities nearby (museums, libraries and colleges)
We then gave each city a Family Score.
The higher the score, the better the city is for families. We also limited our results to cities with populations over 10,000 people. For Ohio, that meant a total of 132 cities. You can download the data here.
There You Have It - The Best Places To Raise A Family In Ohio
If you're looking for a breakdown of cities in Ohio ranked by criteria that most would agree make a place a great spot for families, this is an accurate list.
Here's a look at the best cities for singles Ohio according to the data:
Austintown
Trotwood
Norwood
For more ohio reading, check out:
Where Are The Best Places For Families In Ohio?
| Rank | City | Population |
| --- | --- | --- |
| 1 | Perrysburg, OH | 21,430 |
| 2 | Medina, OH | 26,220 |
| 3 | Hudson, OH | 22,287 |
| 4 | Upper Arlington, OH | 35,223 |
| 5 | Delaware, OH | 39,219 |
| 6 | Mason, OH | 32,749 |
| 7 | Westerville, OH | 39,242 |
| 8 | Twinsburg, OH | 18,915 |
| 9 | Pickerington, OH | 20,148 |
| 10 | New Albany, OH | 10,896 |