Editor's Note: We updated this article for 2020. This is our sixth time ranking the best places to live in Ohio.
Article Table Of Contents
(Skip to section)
Do you like chili dogs? What about Tony Packo's famous chili dogs? Jeni's Splendid Ice Cream anyone?
Only if you're lucky enough to live in one of the best places in Ohio!
If you're looking to relocate, look no further than Ohio. The Buckeye State may be known as a flyover state, but did you know that it houses some of the best places in America to call home? Did we mention that this state also houses a boatload of fun midwestern facts and a gigantic number of fun things to do and see?
When Ohians aren't kicking back with a chili dog and a bowl of ice cream, they are exploring places like the Hockey Hall of Fame in Toledo, riding the rails at Cedar Point amusement park in Sandusky, or feeding the penguins at the Cincinnati Zoo. There's a reason their license plates sport the slogan "So Much to Discover".
Long summer nights by the lake, idyllic winter jaunts through the woods, or just hangin' with the good 'ol people of The Buckeye State, Ohio is the best. Needless to say, it was very difficult to narrow down the top ten best places to live in Ohio.
In order to determine the best places to live in Ohio, we took a look at cities with low cost of living, gold star schools, affordable housing, and low crime. Drum roll... .Grandview Heights came out on top!
Read on to see what other Ohio cities made the top ten list.
The 10 Best Places To Live In Ohio For 2020
We took a look at 250 Ohio cities with a population of more than 5,000 to determine which cities are the best to call home. While most of our top ten cities make many of our top ten lists like our Best Places to raise a Family and Best Places to Retire articles, there are some surprises.
What city is the best place to live in Ohio for 2020? Well according to the US Census and FBI data we crunched, Grandview Heights is the best place to live in Ohio if you care about home values, low crime, and a high quality of life.
Read below to see how your hometown ranked and how other amazing Ohio cities ranked. Hint: if you live in the greater Columbus or Cleveland area, consider yourself one lucky Buckeye!
If you're looking for something more national, check out the best states in America or the best places to live in America.
For more Ohio reading, check out:
The 10 Best Places To Live In Ohio For 2020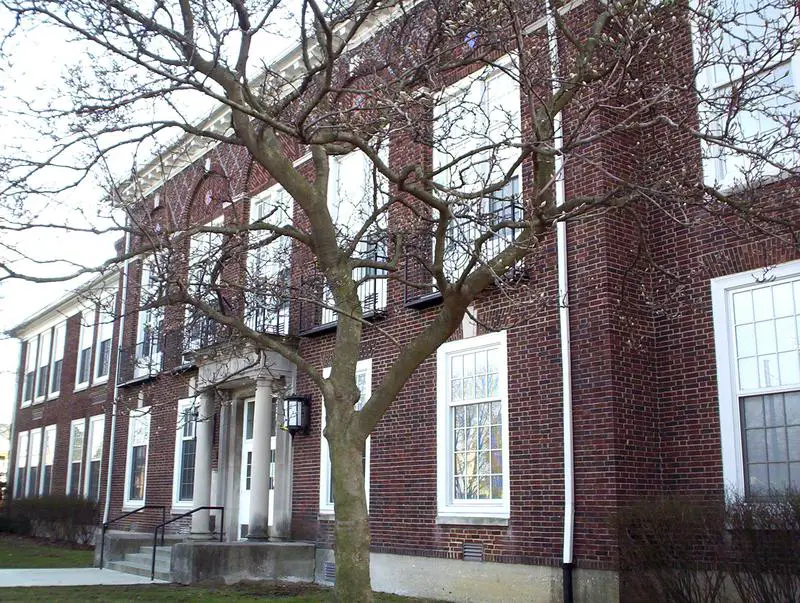 Let's start our tour of the best places to live in Ohio with Grandview Heights, a suburb just minutes from downtown Columbus. Thanks to Grandview Heights' proximity to the Ohio's capital city, it ranks as the 13th most densely populated and has the 13th shortest commute (16 minutes) in the whole state. Both of which are the best of cities included on this list.
Besides being in the middle of the action, Grandview Heights has a lot going for it. Like a super smart population where over 30% of people have at least a master's degree. And a poverty level and unemployment rate at 3.0% and 2.0% respectively, both among the lowest in Ohio. This rock solid economy with highly educated workers translates into big salaries, because the median household income in Grandview Heights is $95,033/year.
While there's plenty to do in Grandview Heights itself, we think it's extra cool that you can be at a Buckeyes' game at Ohio Stadium with 100,000 of your closest friends in just ten minutes. Just be sure to make your move to Grandview Heights quickly, because the secret is out and its one of the fastest growing cities in Ohio.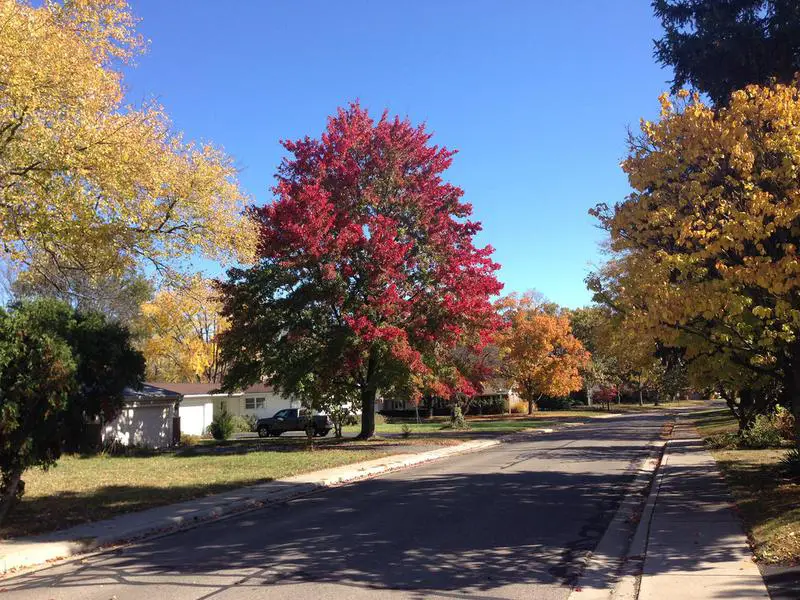 Next up on our trip to the best places in Ohio is Upper Arlington, a Columbus suburb of 35,223 and the most populous city on this list. Homes are quite costly in Upper Arlington, but residents can handle it seeing as the median household income here is $115,093/year, the 8th highest in the state.
The success of Upper Arlington is no coincidence. Over three quarters of residents have at least a bachelor's degree, which has a tremendous impact on earning potential. Speaking of potential, Upper Arlington makes sure that its student population lives up to theirs. How do we know? Well, Upper Arlington High School has received a College Success Award from GreatSchools for the past two years, with an emphasis on top-ranking test scores and a perfect 10/10 for students' college readiness.
Upper Arlington is also close to Columbus' German Village, a historic district with old, three-story maximum architecture and brick streets that's as good for a wholesome day out as it is for an exciting night on the town.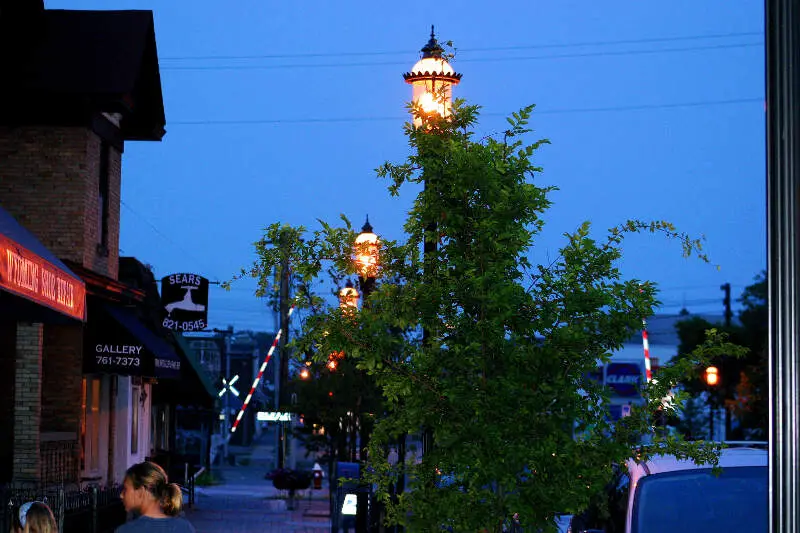 We'll take a short drive west to another Cincy suburb to arrive at our 3rd best city in Ohio, Wyoming. As one of the richest places in Ohio, with a median household income of $121,071/year, Wyoming has an unshakeable economy. And with the 4th lowest poverty level in Ohio, 1.7%, you can feel secure in knowing that all Wyoming's residents are along for the ride. Add to that the 4th highest rate of health insurance coverage in the state, and you've got a city where unwelcome surprises are much less devastating.
Wyoming also has a crime rate about 60% below the national average, so the sound of police sirens should rarely be a part of your day-to-day life here.
Baseball fans might consider going in on season tickets, because from Wyoming, you can be at a Reds Game in just 20 minutes.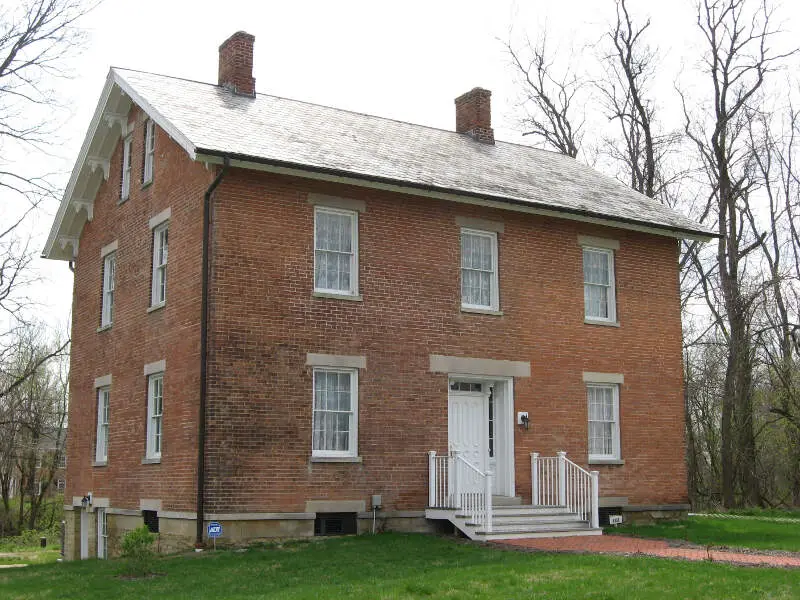 Source: Public domain
We'll stick around the Columbus 'burbs for our 4th best city in Ohio, New Albany. Both home prices and incomes in New Albany are the highest in the state by a substantial margin, so you know this city has plenty of cash on hand. Even better, taxes on all that money go to projects that the whole city can enjoy, like the newly developed (and developing) Village Center. And if New Albany's downtown doesn't have what you need yet, Columbus' Easton Town Center is just 10 miles down the road.
New Albany residents know the importance of staying in school, because the city has the 3rd lowest adult high school dropout rate in Ohio. Which, of course, helps explain the fact that New Albany also has the 11th lowest poverty level in the state. And since educated, moneyed individuals don't often go in for crime, New Albany's crime rate being 70% below the national average is no surprise.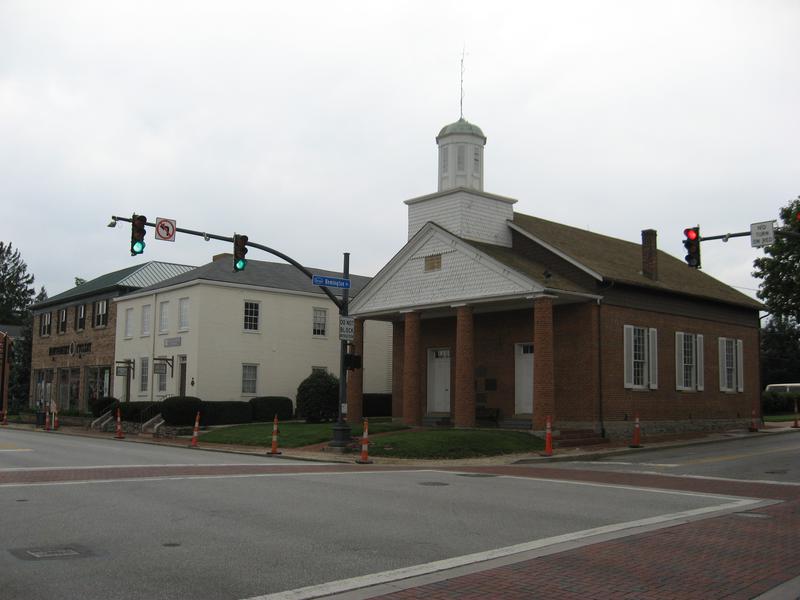 Montgomery is an affluent Cincinnati suburb of 10,663. While home prices in Montgomery are among the highest in the state, people here are paid enough to shoulder the burden. In fact, at $123,214/year, Montgomery residents enjoy the 6th highest median household income in Ohio.
Don't think that Montgomery only caters to the 1% either. With a 2.8% poverty level and 99.1% of people covered by health insurance, everyone here can get by (and then some). Not to mention that, with a 10/10 SnackAbility score for education, Montgomery's youth gets access to some of the best schools in the state.
And with the Cincinnati Zoo and Botanical Garden a short drive away, you've always got the perfect family (or date) activity right in your backyard. Even if you cap off your day with a walk around Smale Riverfront Park, you can still be back in Montgomery before dinnertime.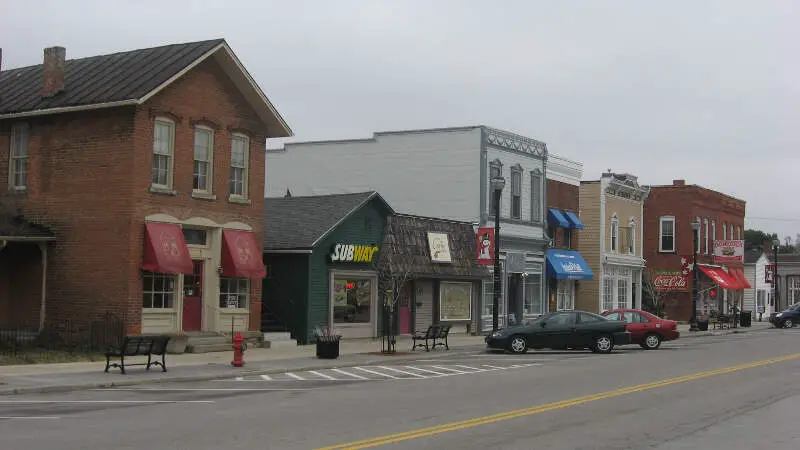 Source: Public domain
Located 15 miles southwest of Toledo, Waterville ranks as the 6th best place to call home in the Buckeye State. With a median home price of $183,900 and a median household income of $90,523/year, Waterville actually has the lowest cost of living among cities listed here. Waterville also has an insanely low poverty level of just 2.0%, the 7th lowest in Ohio. Add to that the highest rate of health insurance coverage in the state, 99.5%, and you've got a blueprint for a successful city.
Waterville's educational system is also top notch, with GreatSchools giving local schools a 9/10 rating. And you won't have to worry about your kiddos safety here either, because Waterville ranks as one of the safest places in Ohio.
As a nice bonus, you won't lack for high culture in Waterville, because the Toledo Museum of Art is right in your neighborhood.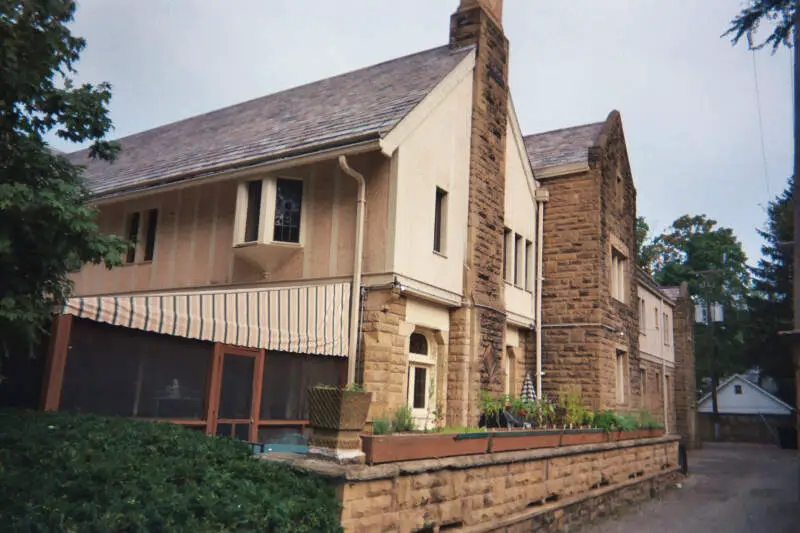 Granville is a village of 5,766 located about a half hour east of Columbus. Of all the places we ranked in Ohio, Granville had the lowest adult high school dropout rate. That dedication helps Granville enjoy a poverty level and unemployment rate of just 3.0% and 2.4% respectively.
Granville is also among the safest places on this list, having the 11th lowest overall crime rate in Ohio; a rate about 80% lower than the national average. Another aspect of Granville worth noting is its youth. At a median age of just 21, this is by far the youngest place we'll be covering here. Being home to Denison University helps explain the young median age here, but even older individuals can enjoy taking some extra classes here.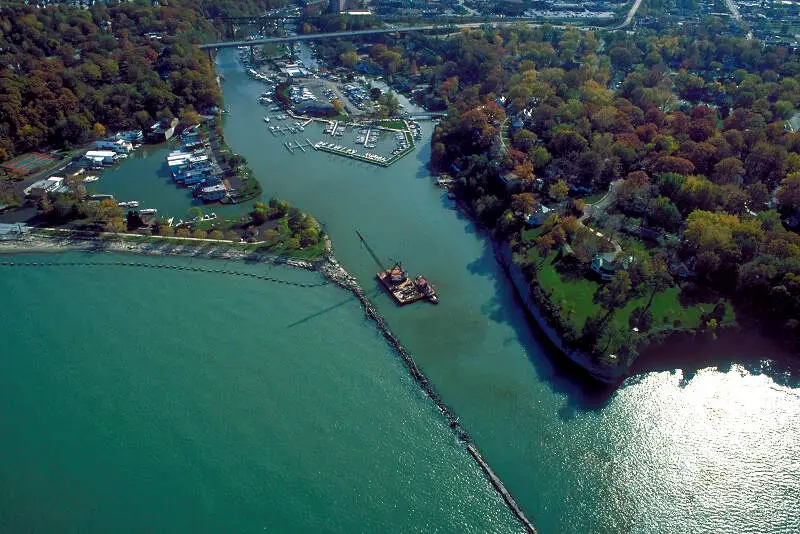 Source: Public domain
Rocky River is a Cleveland suburb of 20,310 located along the shore of Lake Erie. If you prefer the company of women, Rocky River might just be the place for you, because at 54.7%, it has the greatest percentage of women among the places listed here. And as the second most densely populated spot on this list, you'd better believe Rocky River is a hub of activity.
Rocky River also has the 5th lowest crime rate in the state. So you won't have to worry for your kiddos' safety when they head off to school. Speaking of which, all levels of education in Rocky River (elementary, middle, and high school) got scores of 9/10 on GreatSchools, so from start to finish, kids get the best possible learning experience here.
And for folks who never change the radio from the classic rock station, being just 20 minutes down the road from the Rock & Roll Hall of Fame is a welcome bonus.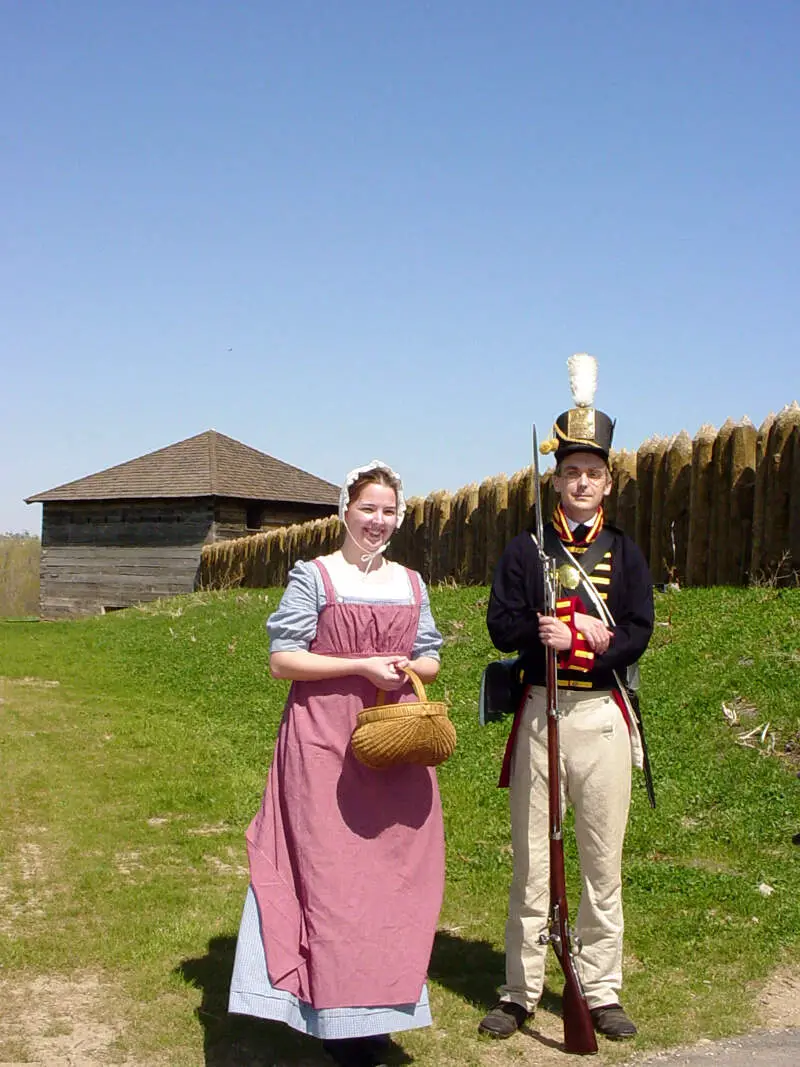 Source: Public domain
Located just south of the Maumee River from Toledo, Perrysburg ranks as the 9th best city to live in Ohio. We already named Perrysburg the best city for families in Ohio, and a lot of those same factors help land it here on this list. For instance, a 9.5/10 SnackAbility score for education, including a high school that consistently gets awarded for college success scores. And awesome interactive projects like the 577 Foundation, where beekeeping, fossil-digging, and rock wall-climbing are just a few of the goodies in store for a guaranteed successful family day out. Or if you'd prefer a day with the fam in the big city, the Toledo Zoo is another surefire option.
Perrysburg residents enjoy a median household income of $91,281/year and a relatively low cost of living.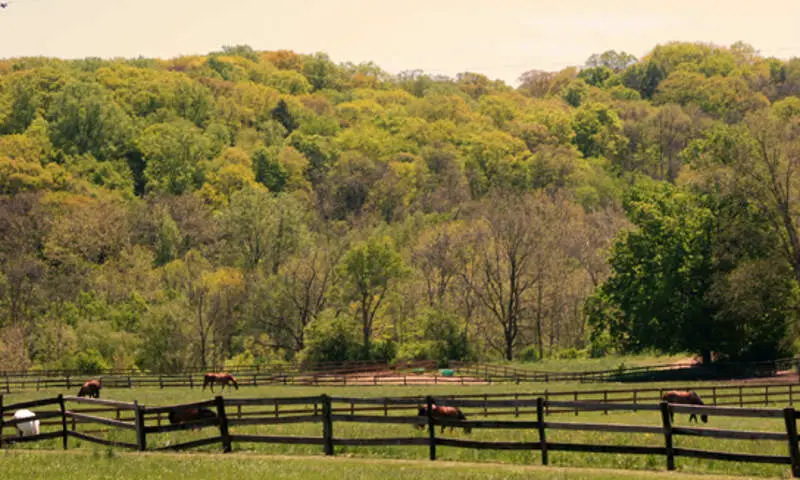 Wrapping up our list of best places to call home in Ohio is Pepper Pike, an eastern suburb of Cleveland. While homes in Pepper Pike are the 2nd priciest in the state, residents are also compensated with the 2nd highest paychecks as well. The median household income in Pepper Pike is $193,889/year and 99.4% of people living here have health insurance, the 3rd highest rate of coverage in Ohio.
Another thing to note about Pepper Pike is the educational prowess of the population. Over 40% of people here have a master's, PhD, or professional degree, so definitely study up before a pub quiz night here if you don't want to stand out for the wrong reasons. And the schools for the young-uns? Well, we think the 10/10 education score Pepper Pike got on our SnackAbility scale speaks for itself.
Since smarter people tend to eat better, we think Pepper Pikers are willing to make the half hour drive to Cleveland's West Side Market for the freshest food in town. Even if you're not there for groceries, wandering around the 100+ stalls is a lovely way to spend an afternoon.
Mapping The Best And Worst Places To Live in Ohio
The Pressing Question: Size
Before we even started to collect data, we had to answer a tough question: Is it fair to pit Columbus with a population of 867,628 against places with a population of 18?
We firmly decided no, that just isn't fair.
So to create our ranking, we broke places to live into three tiers:
Cities -- Populations over 5,000
Towns -- Populations between 1,000 and 5,000
Small Towns -- Populations below 1,000
This left us with 250 cities, 385 towns, and 482 small towns.
We then decided, no matter how much anyone loves their town, the best cities to live in Ohio have more of everything and therefore you need to have over 5,000 people to truly be 'the best'.
Now we also realize that city living might not be your cup of tea, so we ran the following analysis on towns and then again for small towns.
You can see those two top tens at the bottom of the post.
How We Calculated The Best Cities To Live In Ohio
Now that we had our set of cities, it was time to rank them.
We ranked each place in Ohio across a number of criteria from one to 250, with one being the best.
We then took the average rank across all criteria, with the city posting the lowest overall score being crowned the winner of the title "Best Place To Live In Ohio".
The criteria we looked at were:
Median Home Values
Median Income
Population Density (Higher better)
Unemployment Rate
Commute Time
Crime
Education Levels
Health Insurance Coverage
Poverty rates
Sources of criteria include the New Census Data and FBI Crime Data. You can download the data here.
After the dust settled, what was the best place to live in Ohio? That would be Grandview Heights.
If your city or town isn't among the top 10, jump down to the bottom of the post to see a detailed chart of the best places in Ohio.
Otherwise, buckle up for a ride down good living lane with Grandview Heights at the end of the cul-de-sac.

Wrapping Up The Best Places When It Comes To Living In Ohio
If you're looking at areas in Ohio with the best economic situations, where there's lower than average crime, and a lot to do, this is an accurate list.
Grandview Heights made a strong showing to take in the overall number one spot for the best place to live in Ohio for 2020.
Best Towns To Live In Ohio
Ottawa Hills (Pop. 4,497)
Silver Lake (Pop. 2,452)
Mariemont (Pop. 3,400)
Wetherington (Pop. 1,527)
Fort Loramie (Pop. 1,375)
Five Points (Pop. 1,905)
Minster (Pop. 2,898)
Four Bridges (Pop. 3,359)
Sixteen Mile Stand (Pop. 3,185)
Chagrin Falls (Pop. 4,056)
Best Small Towns To Live In Ohio
Parkman (Pop. 71)
Concorde Hills (Pop. 681)
Riverlea (Pop. 583)
Marble Cliff (Pop. 556)
Shawnee Hills (Pop. 775)
Burkettsville (Pop. 267)
Ottoville (Pop. 923)
New Knoxville (Pop. 942)
Miamiville (Pop. 75)
Chickasaw (Pop. 344)
If you're curious enough, here are the worst places to live in Ohio according to the data:
Cleveland (Pop. 387,398)
Wellston (Pop. 5,540)
Trotwood (Pop. 24,361)
For more Ohio reading, check out:
Where Are The Best Places To Live In Ohio?
| Rank | City | Population |
| --- | --- | --- |
| 1 | Grandview Heights | 7,681 |
| 2 | Upper Arlington | 35,223 |
| 3 | Wyoming | 8,535 |
| 4 | New Albany | 10,896 |
| 5 | Montgomery | 10,663 |
| 6 | Waterville | 5,484 |
| 7 | Granville | 5,766 |
| 8 | Rocky River | 20,310 |
| 9 | Perrysburg | 21,430 |
| 10 | Pepper Pike | 6,242 |