Editor's note: This is not investment advice and we are not financial advisers. Article updated for 2020.
Swipe left for slideshow. Article continues below.
Article Table Of Contents
(Skip to section)
There's a the age old question everyone thinks about when they decide to move to a city in Massachusetts:
Should I buy a place or rent? Well, we aren't here today to solve that problem for you exactly. We are just assuming you'll do the right thing and a buy a place. And while we are happy to tell you the best place to live in Massachusetts, this analysis is going to tackle the question of the best place to buy a house as an investor. That is we are going to try and determine the up and coming cities in the Bay State.
To do that we are going to look at places in Massachusetts that are growing faster than average, but where home prices are below average. In every day terms, the "deals". The best deal in Massachusetts at the moment? That would be Palmer Town according to our analysis.
Here's a look at the top ten places to buy a home in massachusetts for 2020:
What's the best place to buy a home in Massachusetts for 2020? According to our analysis, would the the ideal place to buy a home looking into the future.
The methodology that wen't into this can be a bit complicated, so we'll break it down for you in as much detail as we can below. If you're not worried about finding a deal on good places to live, check out the most expensive places to live in massachusetts and, for those of you on a budget, the cheapest places to live in massachusetts.
For more Massachusetts reading, check out:
The 10 Best Cities To Buy A House In Massachusetts For 2020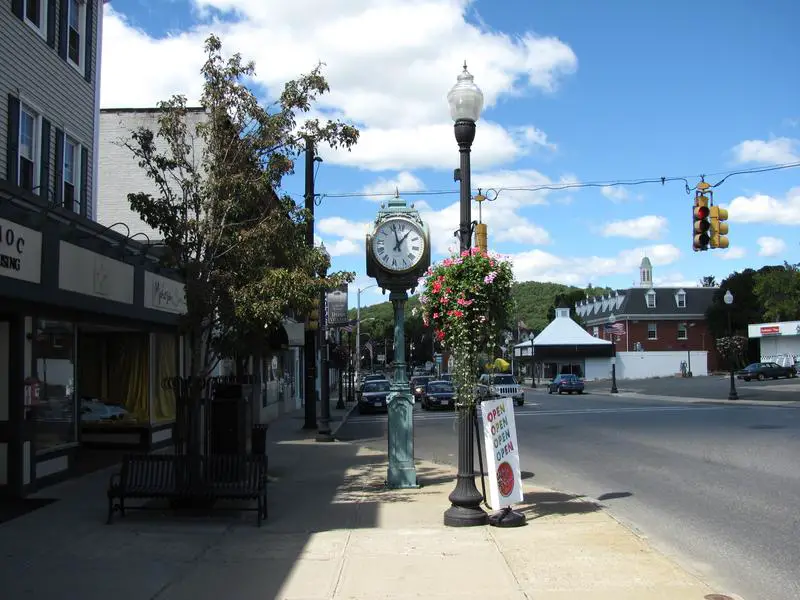 Palmer is composed of four separate and distinct villages: Depot Village, typically referred to simply as "Palmer", Thorndike, Three Rivers, and Bondsville. The villages began to develop their distinctive characters in the 18th century, and by the 19th century two rail lines and a trolley line opened the town to population growth. Today, each village has its own post office, and all but Thorndike have their own fire station.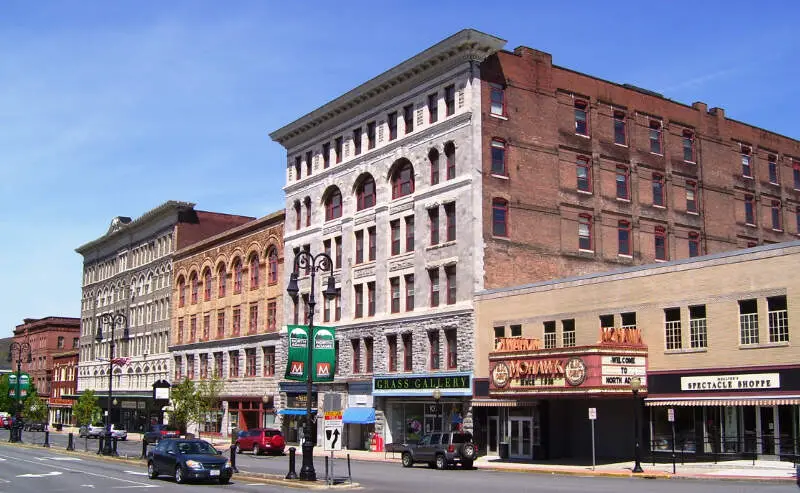 North Adams was first settled in 1745 during King George's War. During the war, Canadian and Native American forces laid siege to Fort Massachusetts. 30 prisoners were taken to Quebec; half died in captivity.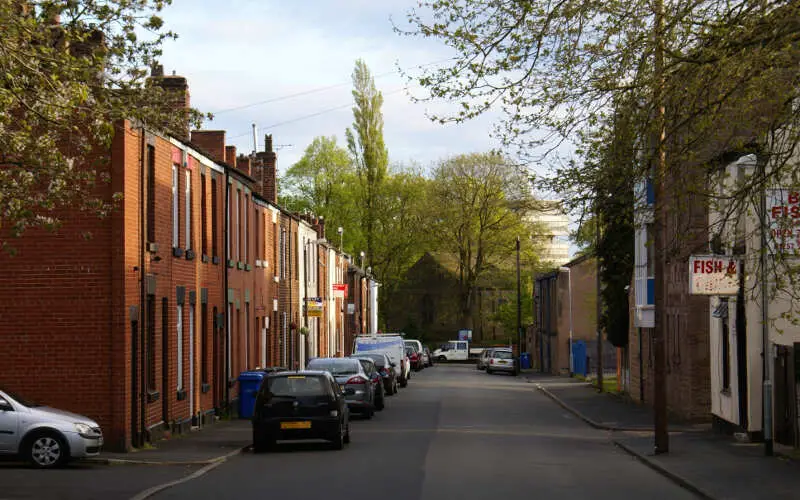 Source: Public Domain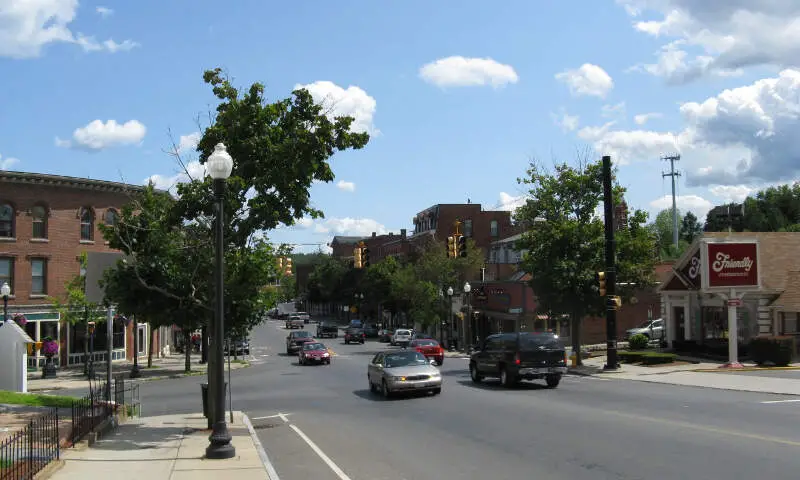 The area was initially inhabited by the Nipmuck and Mohegan tribes, with the Quinebaug River dividing their territories. As early as 1638, John Winthrop, Jr. purchased Tantiusques a tract for mining lead centered at what is now Leadmine Road in Sturbridge. In fact the mineral deposit was graphite which the Winthrops commercialized employing Nipmuck miners.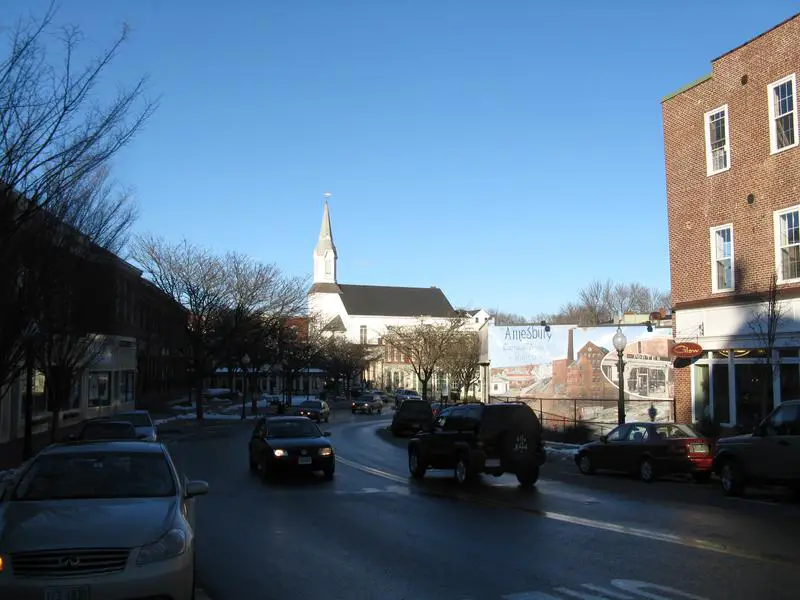 Pocumtuck Indians first settled and originally inhabited the Greenfield area. Native American artifacts found in the area have been dated between 7,000 and 9,000 years BCE. The Pocumtucks planted field crops and fished local rivers. Some sources claim that they were wiped out by the Mohawks in 1664 and that the land was left unoccupied. This theory may be an example of the principle of vacuum domicilium, a frequently used justification for the displacement of native peoples. Other sources show that the Pocumtucks joined the Wampanoag chief Metacom in August 1675 in the fight against English encroachment, indicating a continued presence in the area. The Pocumtuck also played an important role in the Battle of Great Falls / Wissantinnewag - Peskeompskut on May 19, 1676, and tribal oral tradition indicates that following the battle, elements of the Pocumtuck fled to and were incorporated into the Abenaki people to the north and the Mahican people to the west.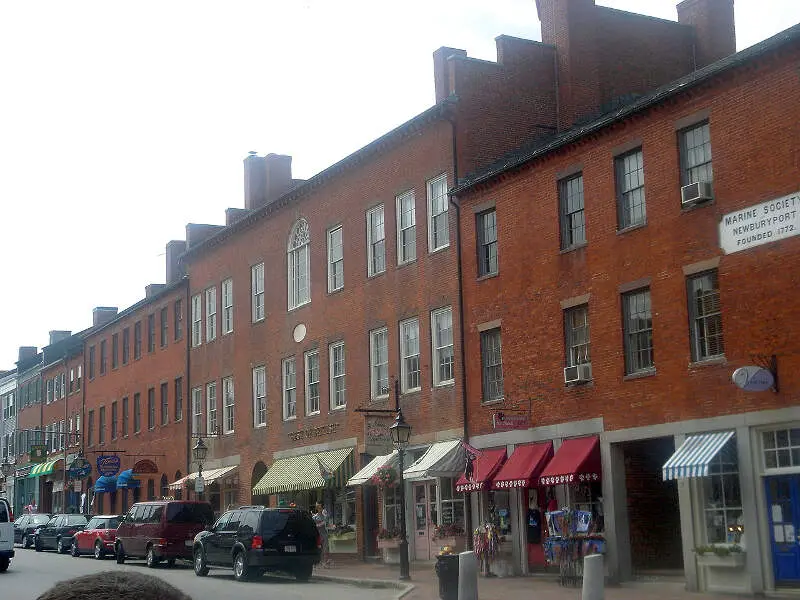 Source: Public domain
Newburyport was settled in 1635 as part of Newberry Plantation, now Newbury. On January 28, 1764, the General Court of Massachusetts passed "An act for erecting part of the town of Newbury into a new town by the name of Newburyport." The act begins: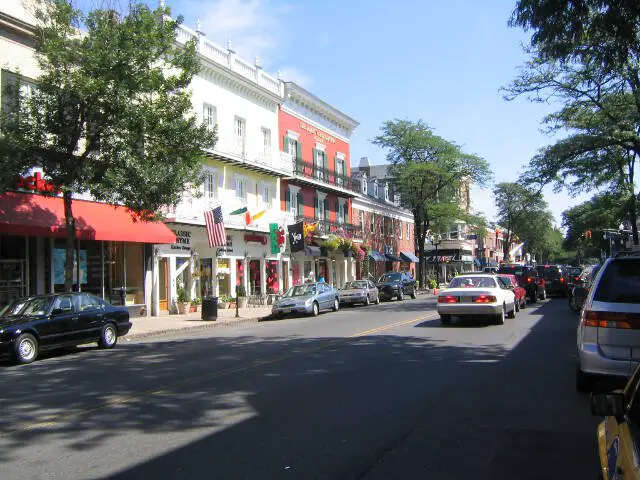 Source: Public Domain
Winthrop was settled in 1630 by English Puritan colonists as Pullen Poynt, so named because the tides made hard pulling for boatmen. The present town is named after John Winthrop, second governor of the Massachusetts Bay Colony and an English Puritan leader. On April 8, 1630, Winthrop departed from the Isle of Wight, England on the ship Arbella, arriving in Salem in June where he was met by John Endecott, the first governor of the colony. John Winthrop served as governor for twelve of the colony's first twenty years of existence. It was he who decided to base the colony at the Shawmut Peninsula, where he and other colonists founded what is now the City of Boston.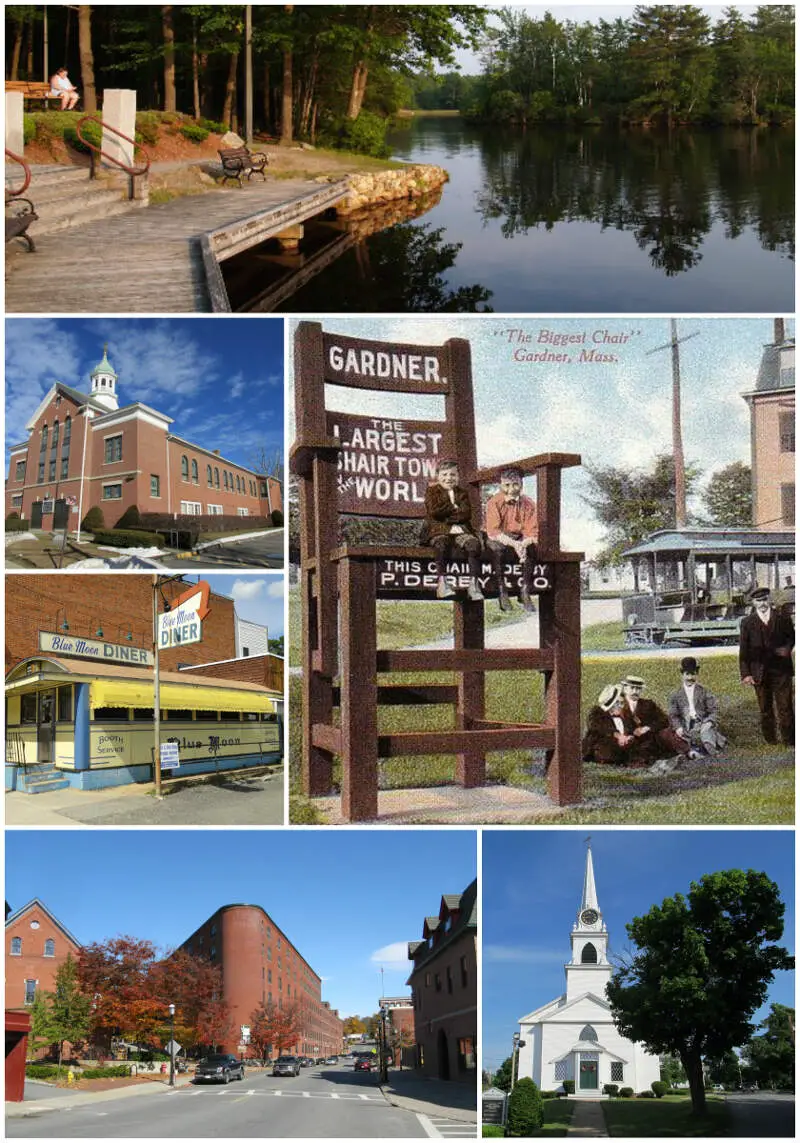 Named in honor of Col. Thomas Gardner, the community was first settled in 1764 and officially incorporated as a town in 1785 after receiving land grants from the surrounding towns of Ashburnham, Westminster, Templeton and Winchendon.:2 Dating from about 1805, it became a center for lumber and furniture industries. Gardner is known as the "Chair City" and "The Furniture Capital of New England", due to its long history in furniture production. By 1910 it had 20 chair factories which produced 4 million chairs per year. It was also noted for silversmithing. The Gardner State Colony for the Insane pioneered the use of cottage residences. Gardner was incorporated as a city in 1923.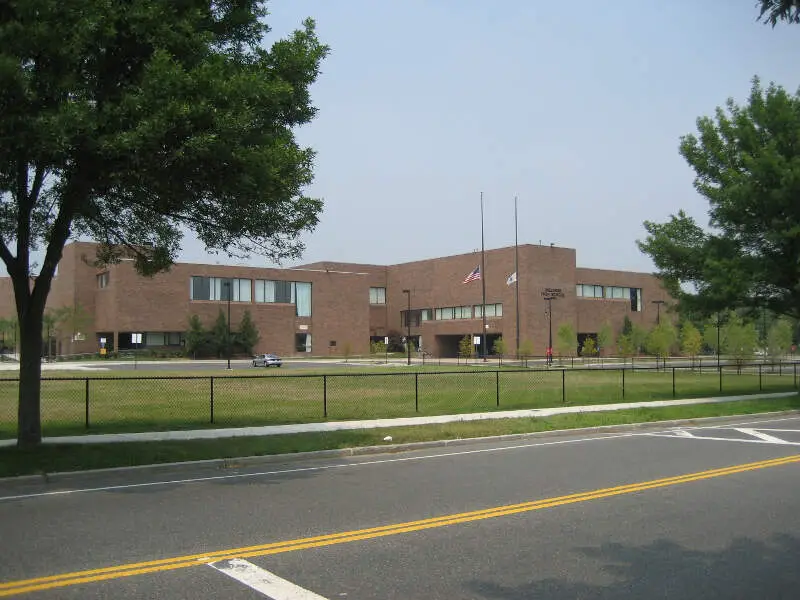 Melrose was originally called "Ponde Fielde" for its abundance of ponds and streams or "Mystic Side" because of its location in a valley north of the Mystic River. The area was first explored by Richard and Ralph Sprague in 1628, and became part of Charlestown in 1633 along with a large area of land encompassing most of the surrounding communities. In 1649, the neighborhood of Charlestown known as Malden was incorporated as a separate town; the new town of Malden included most of present-day Melrose within its borders. North Malden largely remained a lightly populated farming community.
How do you determine the best places to buy a home in massachusetts for 2020?
We were in real estate for almost five years and have been working on this site for another three. Suffice is to say, we've put a lot of thought into what goes into finding a good place to buy a home.
So all that thinking has come to this moment where we get to spell out how we'd approach finding an up-and-coming place to live in Massachusetts. Put differently, the analysis will try to find places in Massachusetts with undervalued homes relative to pent up demand.
To do that we looked at the most recent American Community Survey Census data for 2014-2018 and compared it to the previous vintage (2012-2016). Specifically, we used the following criteria:
Y-o-Y Change In Population (People want to live here)
Y-o-Y Change In Median Home Prices (People are willing to pay for it)
Home Prices Relative To The State Average (It's still kinda cheap)
We want places that are growing, have seen home prices increase in recent years, and are still "cheap" for Massachusetts with the following caveats:
So of the 0 cities and towns in Massachusetts, only 53 places made it through our initial filters to even be considered.
We then ranked each place from 1 to 53 for the criteria mentioned above with 1 being the best for that criteria. We averaged the rankings to create a "best place to buy" index with the place having the lowest index being the best. You can download the data here.
Turns out that Palmer Town is the best potential gem in the not-so-rough in the Bay State.
Read on for more on these places.

There You Have It - The Best Places To Purchase A House In massachusetts for 2020
There's our analysis of the best places to buy a house in Massachusetts. And, to be clear, we aren't necessarily saying these places are the best places to live, just that it looks like they might be in a couple of years based on the data.
In fact, every place in the following table meets our criteria, so even though it may not look super long, remember we started off with all 0 places in the state.
So if we'd could rent or buy in these cities, we'd definitely buy.
For more massachusetts reading, check out:
Detailed List Of The Best Places To Buy A Home In Massachusetts