Editor's note: This is not investment advice and we are not financial advisers. Article updated for 2020.
Swipe left for slideshow. Article continues below.
Article Table Of Contents
(Skip to section)
There's a the age old question everyone thinks about when they decide to move to a city in West Virginia:
Should I buy a place or rent? Well, we aren't here today to solve that problem for you exactly. We are just assuming you'll do the right thing and a buy a place. And while we are happy to tell you the best place to live in West Virginia, this analysis is going to tackle the question of the best place to buy a house as an investor. That is we are going to try and determine the up and coming cities in the Mountain State.
To do that we are going to look at places in West Virginia that are growing faster than average, but where home prices are below average. In every day terms, the "deals". The best deal in West Virginia at the moment? That would be Grafton according to our analysis.
Here's a look at the top ten places to buy a home in west virginia for 2020:
What's the best place to buy a home in West Virginia for 2020? According to our analysis, would the the ideal place to buy a home looking into the future.
The methodology that wen't into this can be a bit complicated, so we'll break it down for you in as much detail as we can below. If you're not worried about finding a deal on good places to live, check out the most expensive places to live in west virginia and, for those of you on a budget, the cheapest places to live in west virginia.
For more West Virginia reading, check out:
The 10 Best Cities To Buy A House In West Virginia For 2020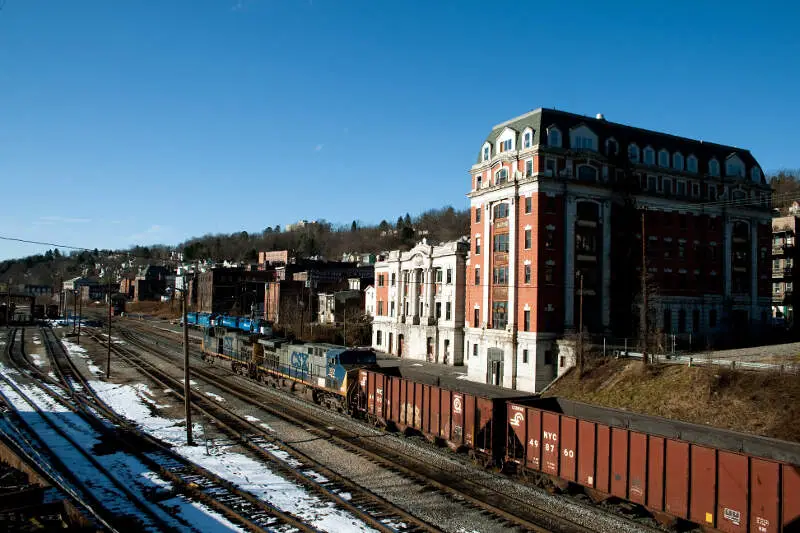 Grafton grew out of early white settlements at the confluence of Three Fork Creek with the Tygart Valley River, part of the headwaters region of the Monongahela River watershed. In 1776, Virginia's remote District of West Augusta was divided into three counties, including Monongalia County, which included what are now Taylor County and Grafton. James Current, a Scots-Irish immigrant who fought in the Revolutionary War in 1778, had entered the continent by the way of Maryland and was residing somewhere in Monongalia County with his family by 1782 when he appears on a census there. The Current family story is that he traded a "gray horse" for 1,300 acres of land situated at present day Grafton. James and his wife Margaret, who may have been the pioneering settlers, are buried in Bluemont Cemetery ; his is the only known Revolutionary War soldier's grave in Grafton.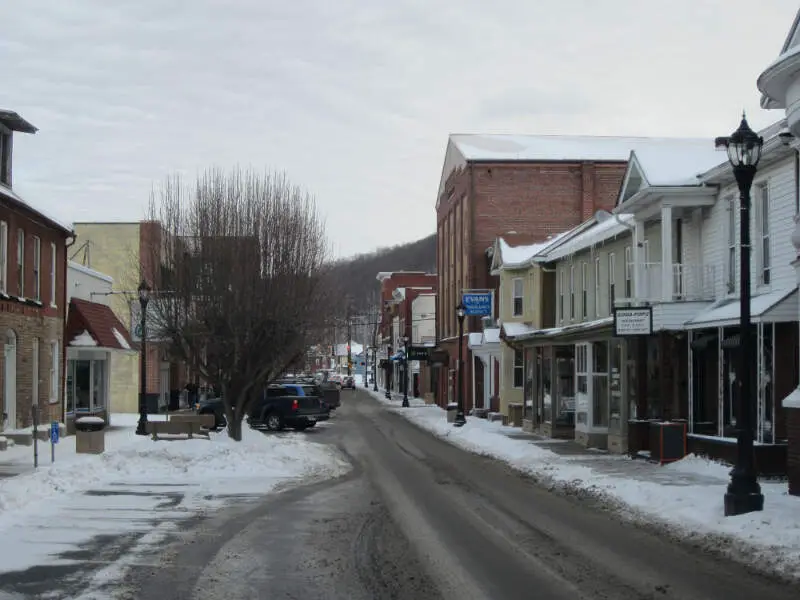 Keyser, the county seat of Mineral County, is located on the North Branch of the Potomac River in the Eastern Panhandle of West Virginia. The place was first called Paddy Town, supposedly for Patrick McCarty, an early landowner who operated a nearby iron furnace. Later the community was called New Creek Station, for the creek that joins the North Branch of the Potomac at this location. The community was finally named after William Keyser, a Baltimore and Ohio Railroad official.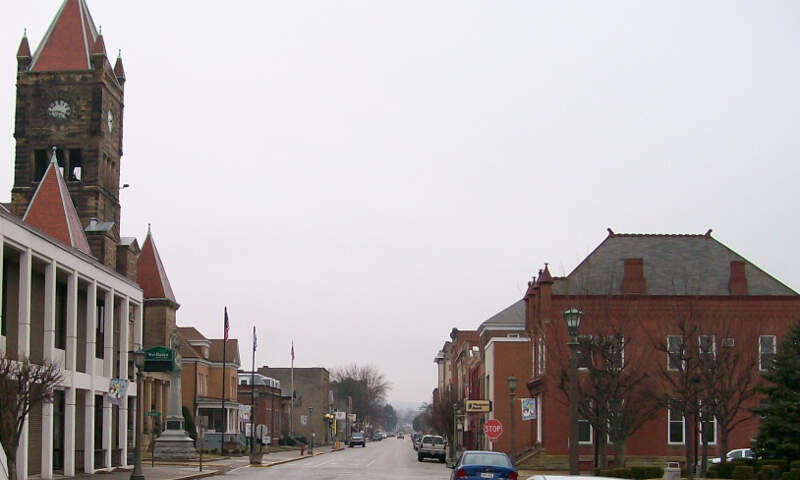 The town was named after Presley Martin, an early settler.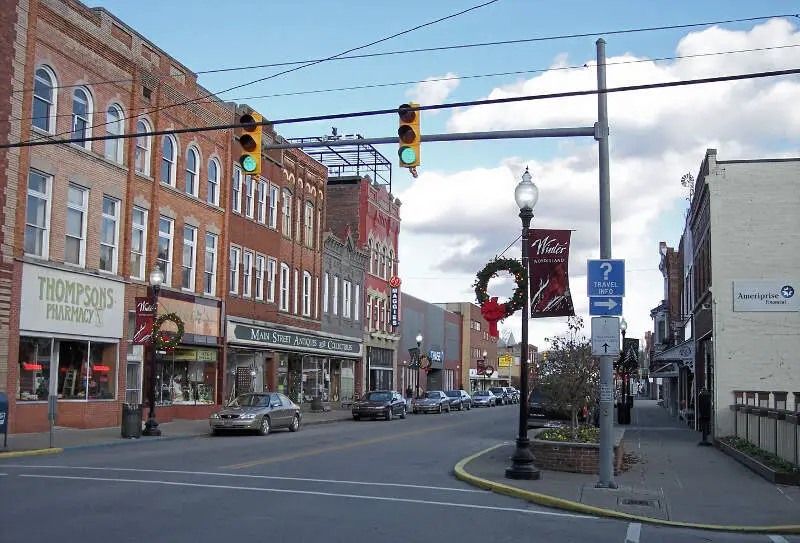 The history of Upshur County begins with the settlement of the Buckhannon River Valley. Brothers Samuel and John Pringle were English soldiers serving in the French and Indian War who, in 1761, deserted their post at Fort Pitt. They traveled southward and upstream along the Monongahela and Tygart Valley rivers, continuing up what is now called the Buckhannon River. They were said to have arrived in present-day Upshur County in 1764 and took up living in a huge hollow of an American sycamore. They lived there for three years, living off game and fish. Finally one went out for more ammunition and found the war was over. After his return, they moved to the South Branch settlements. John later went to Kentucky, but Samuel returned to the river valley with his new wife Charity Pringle, her brother John Jr., friends Thomas Hughes, and John and Elizabeth Jackson with their sons George and Edward.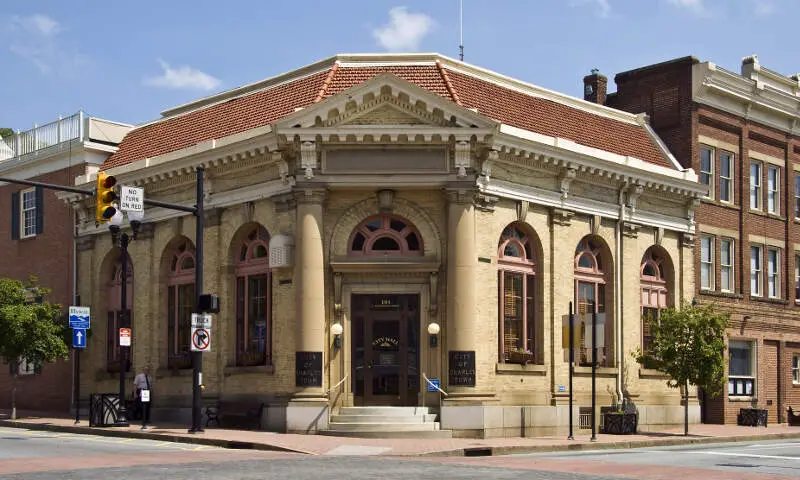 Charlestown was established by an act of the Virginia General Assembly in January 1787. However, for about two decades, confusion arose because the same name was also used for a town established in Ohio County at the mouth of Buffalo Creek, and authorized in the 1791 term of that local court. That area in 1797 became known as Brooke County, with that "Charlestown" as its county seat until a December 27, 1816 act of the Virginia General Assembly changed its name to Wellsburg, to honor a trader and his son.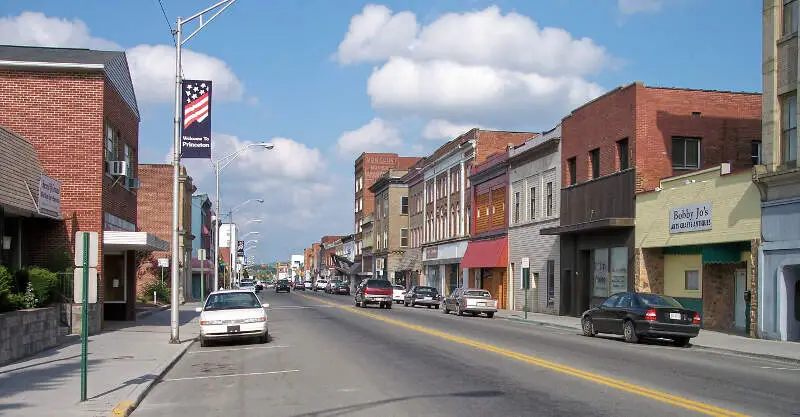 In southern West Virginia, in the late 19th century, coal mining and transportation by the emerging technology of the railroads combined to form a new industry. Much of the region's bituminous coal was sent northwest to the Great Lakes, or northeast to the Baltimore and Ohio Railroad's coal piers at Baltimore, or to the world's greatest ice-free port of Hampton Roads in eastern Virginia.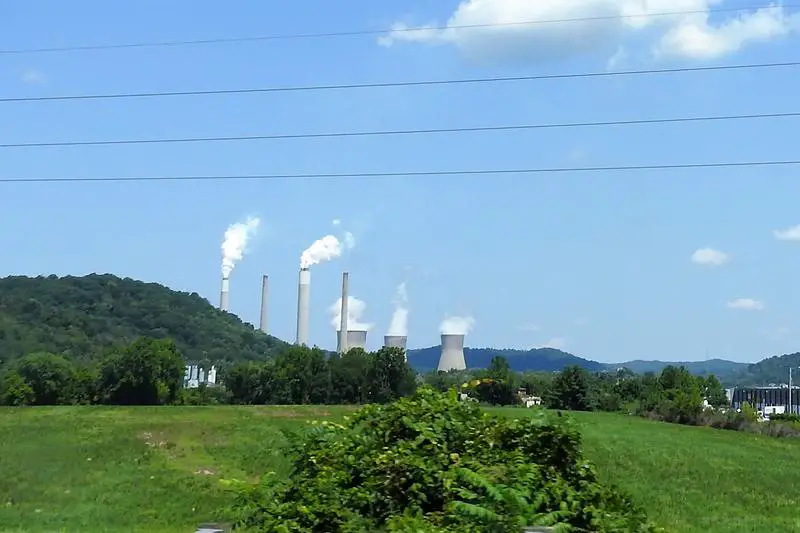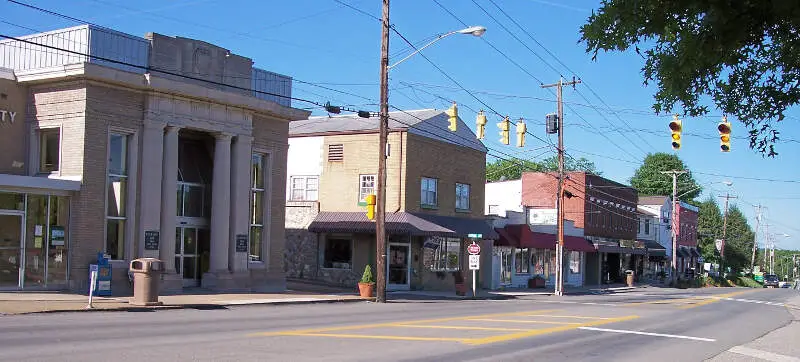 Hurricane was named after Hurricane Creek, which was, in turn, named after a group of trees at the arm of the river bent in one direction. A party of surveyors commissioned by George Washington noted the site appeared to have been struck by a hurricane, giving rise to the name. Locals pronounce the town not. Less than 17 miles southeast of Hurricane is a post office named Tornado.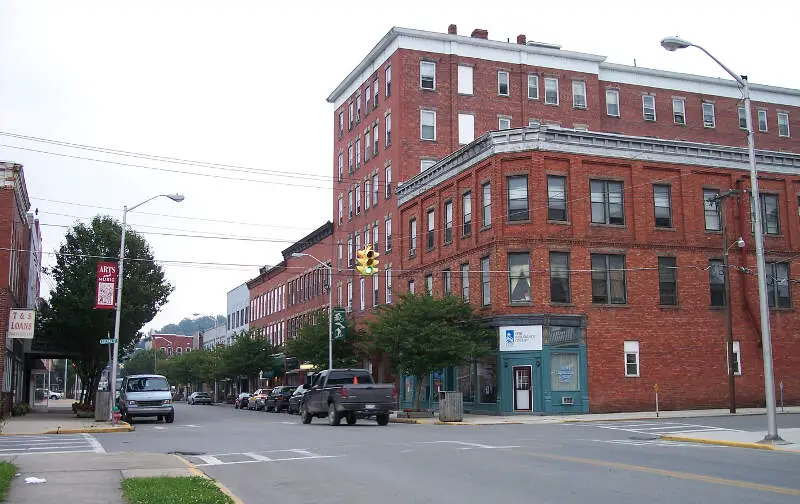 Before its major development, the area that would become Elkins was known as Leadsville, and was the site of a few scattered homesteads - a place where the local farmers' corn crop was loaded onto boats and floated down the Tygart Valley River. The City of Elkins was developed by U.S. Senators Henry Gassaway Davis and Stephen Benton Elkins - and named for the latter - in 1890. The two founders developed railroad lines, coal mines, and timbering businesses. Together, they built the West Virginia Central and Pittsburgh Railway into Elkins in 1889, opening a vast territory to industrial development by the late 1890s. After an intense political "war" with nearby Beverly, where the new county courthouse building was burned down in 1897 under suspicious circumstances, Elkins became the county seat in 1899. This was resolved, however, only after multiple referenda, court judgments, and the mobilization of armed bands in both towns. In the end, bloodshed was averted.
Dunbar was incorporated on April 19, 1921, by an Act of the West Virginia Legislature. Dunbar is on land that was originally occupied by Native Americans with 11 mounds identified in the residential areas. The land was granted to George Washington for his military service and was named for Mary Dunbar after she inherited the land from Washington, although other sources say it was named for Dunbar Baines, a prominent area banker. Dunbar was a farming community until industries began to evolve in the City with the opening of glass and bottling plants in 1912. The Gravely Plow was invented in Dunbar in 1916. Located at Dunbar is the Dutch Hollow Wine Cellars, listed on the National Register of Historic Places in 1970.
How do you determine the best places to buy a home in west virginia for 2020?
We were in real estate for almost five years and have been working on this site for another three. Suffice is to say, we've put a lot of thought into what goes into finding a good place to buy a home.
So all that thinking has come to this moment where we get to spell out how we'd approach finding an up-and-coming place to live in West Virginia. Put differently, the analysis will try to find places in West Virginia with undervalued homes relative to pent up demand.
To do that we looked at the most recent American Community Survey Census data for 2014-2018 and compared it to the previous vintage (2012-2016). Specifically, we used the following criteria:
Y-o-Y Change In Population (People want to live here)
Y-o-Y Change In Median Home Prices (People are willing to pay for it)
Home Prices Relative To The State Average (It's still kinda cheap)
We want places that are growing, have seen home prices increase in recent years, and are still "cheap" for West Virginia with the following caveats:
So of the 0 cities and towns in West Virginia, only 27 places made it through our initial filters to even be considered.
We then ranked each place from 1 to 27 for the criteria mentioned above with 1 being the best for that criteria. We averaged the rankings to create a "best place to buy" index with the place having the lowest index being the best. You can download the data here.
Turns out that Grafton is the best potential gem in the not-so-rough in the Mountain State.
Read on for more on these places.

There You Have It - The Best Places To Purchase A House In west virginia for 2020
There's our analysis of the best places to buy a house in West Virginia. And, to be clear, we aren't necessarily saying these places are the best places to live, just that it looks like they might be in a couple of years based on the data.
In fact, every place in the following table meets our criteria, so even though it may not look super long, remember we started off with all 0 places in the state.
So if we'd could rent or buy in these cities, we'd definitely buy.
For more west virginia reading, check out:
Detailed List Of The Best Places To Buy A Home In West Virginia