Editor's Note: Data has been updated for 2020. This is our sixth time ranking the best places to retire in West Virginia.
Swipe left for slideshow. Article continues below.
Article Table Of Contents
(Skip to section)
Take me home, to the place I belong; West Virginia really is almost heaven for retirees. We used data to determine which places have the most to offer retired folks in the Mountain State.
In a compact state with 37 state forests and a National Forest, you'll never be far from nature if you choose to lay down your briefcase in West Virginia. Whether you're hiking the Blue Ridge Mountains or driving the Blue Ridge Parkway, you won't be sorry you retired one of the most scenic spots nationwide. And you couldn't ask for much better smallmouth bass fishing than you can find at the Shenandoah River. And whether you're a Civil War buff or out to spot some peregrine falcons, a trip to Harper's Ferry is surely worth your newfound free time.
Just where are the best of the best spots for retired folks in West Virginia? Well, by and large, they're up in the northern part of the state, with only Bluefield and Oak Hill being south of Charleston. Weirton, Moundsville, and Wheeling are all in West Virginia's northern panhandle super close the Pennsylvania border, so if you've got relatives living in Pittsburgh, they'll be in easy visiting range.
Crank up some Bill Withers and get those biscuits out of the oven, because we're heading to the best places to retire in West Virginia.
Here are the 10 best places to retire in West Virginia for 2020:
Why did Wellsburg take the top spot? And where are Charleston and Morgantown?
No matter where you wind up on this list, you're sure to have a peaceful and well-earned retirement. And if you're worried that West Virginia's too far from the kids, be sure to mention to them that over half of the cities on this list are also among the best places to raise a family in West Virginia. Sounds like a pretty easy pitch to me!
Curious as to how we arrived at these cities as the best of the best for retirees? We looked at cities in West Virginia of at least 2,000 people, leaving us with 29 cities to rank. Then we broke down the data from the Census, the FBI's Crime Report, National Weather Service, and OpenFlights. looking for places that had a higher median age, plenty to do, a low cost of living, and a low crime rate. By ranking each of the 29 cities on a scale of 1 to 29, with lower numbers being better, we arrived at our result.
What city outshined the rest for the best city to retire in? According to the data, Wellsburg is the best spot to spend to retire in West Virginia for 2020. If you're thinking of retiring somewhere in West Virginia that's not listed above, check out the complete list below.
For more West Virginia state reading:
The 10 Best Places To Retire In West Virginia For 2020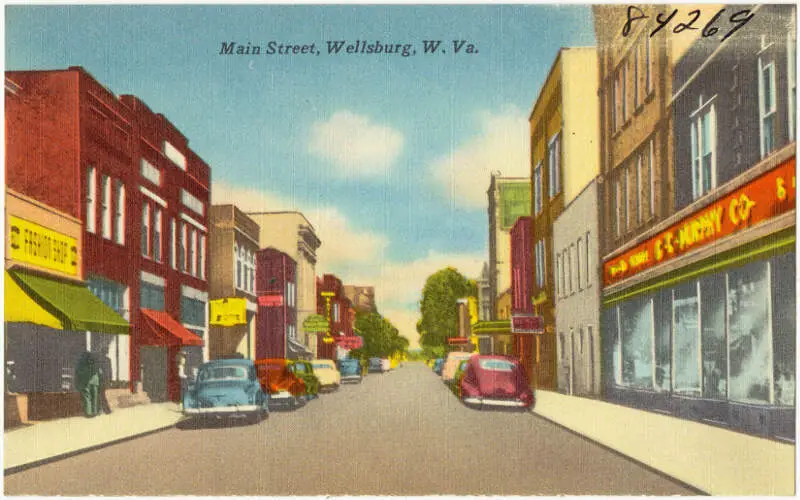 Source: Public domain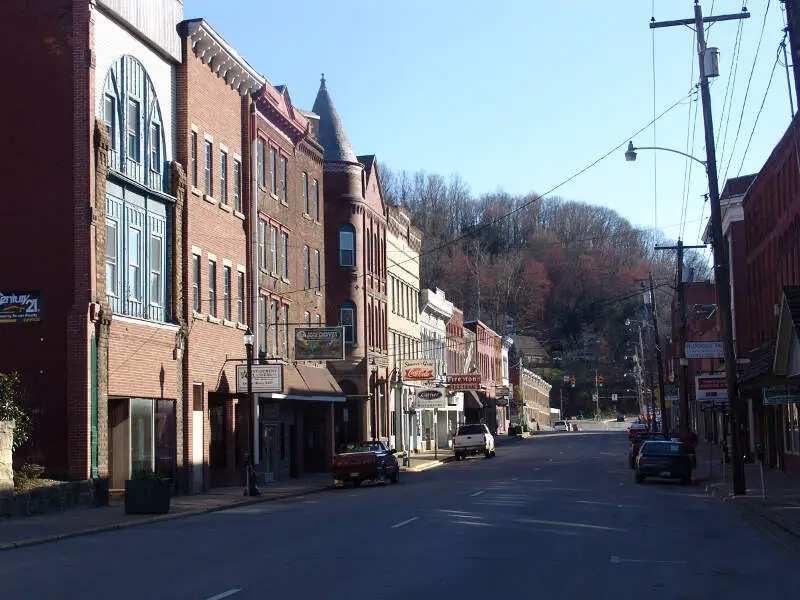 Source: Public domain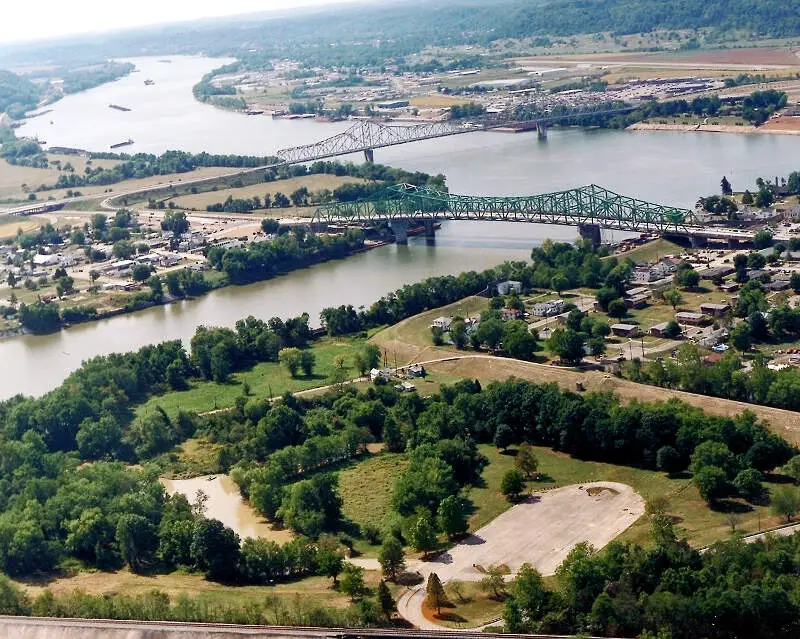 Source: Public domain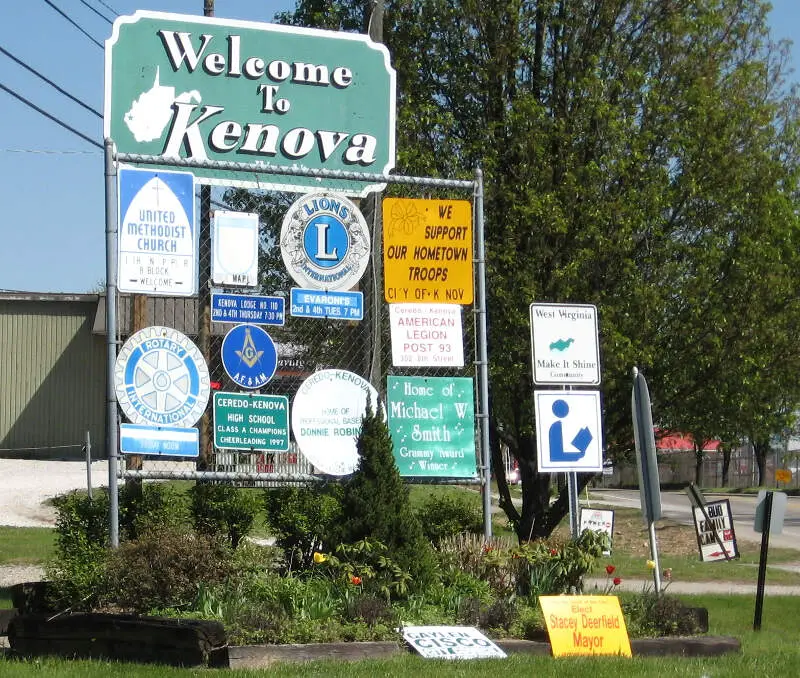 Source: Public domain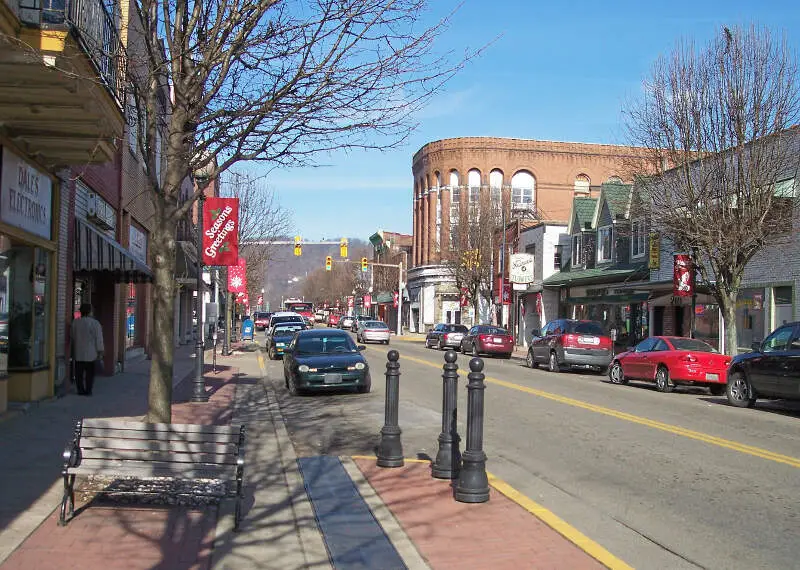 Moundsville is a city in Marshall County, West Virginia, along the Ohio River. It is part of the Wheeling, West Virginia metropolitan area. The population was 9,318 at the 2010 census. It is the county seat of Marshall County. The city was named for the nearby ancient Grave Creek Mound, constructed 250 to 100 BC by indigenous people of the Adena culture.
Moundsville was settled in 1771 by English colonists Samuel and James Tomlinson. Fostoria Glass Company was headquartered in Moundsville from 1891 to 1986. The retired West Virginia State Penitentiary operated in Moundsville from 1867 to 1995.

Weirton is a city in Brooke and Hancock counties in the U.S. state of West Virginia. Located primarily in Hancock County, the city lies in the northern portions of the state's Northern Panhandle region. As of the 2010 census, the city's population was 19,746. It is a principal city within the Weirton-Steubenville Metropolitan Area, which had a population of 124,454 residents, and by extension part of the Pittsburgh Metropolitan Area.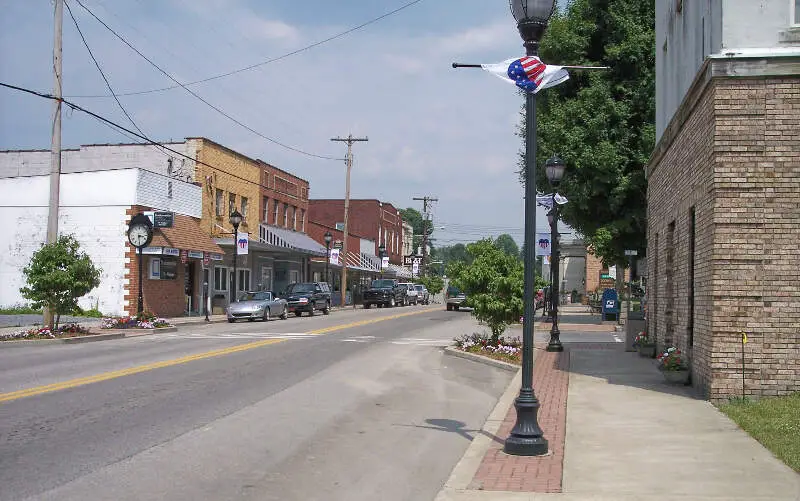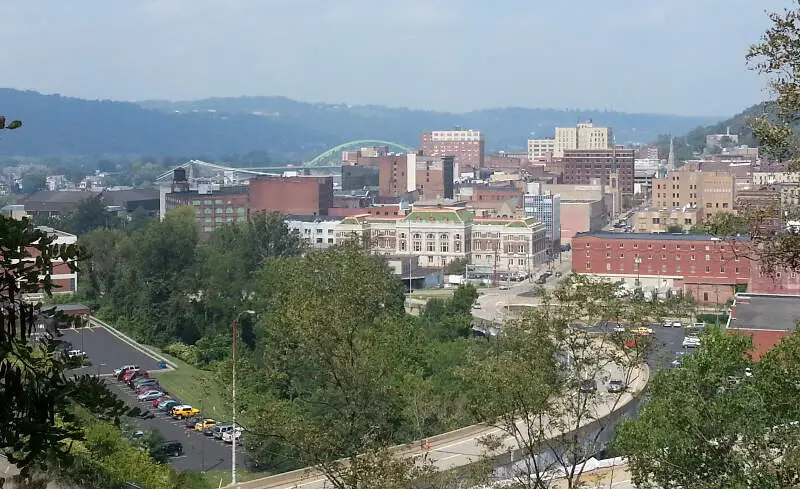 Wheeling is a city in Ohio and Marshall counties in the U.S. state of West Virginia. Located almost entirely in Ohio County, of which it is the county seat, it lies along the Ohio River in the foothills of the Appalachian Mountains. Wheeling was originally a settlement in the British colony of Virginia and later an important city in the Commonwealth of Virginia. Wheeling was the first state capital of West Virginia. Due to its location along major transportation routes, including the Ohio River, National Road, and the B&O Railroad, Wheeling became a manufacturing center in the late nineteenth century. After experiencing the closing of factories and substantial population loss following World War II, Wheeling's major industries now include healthcare, education, law and legal services, entertainment and tourism, and energy.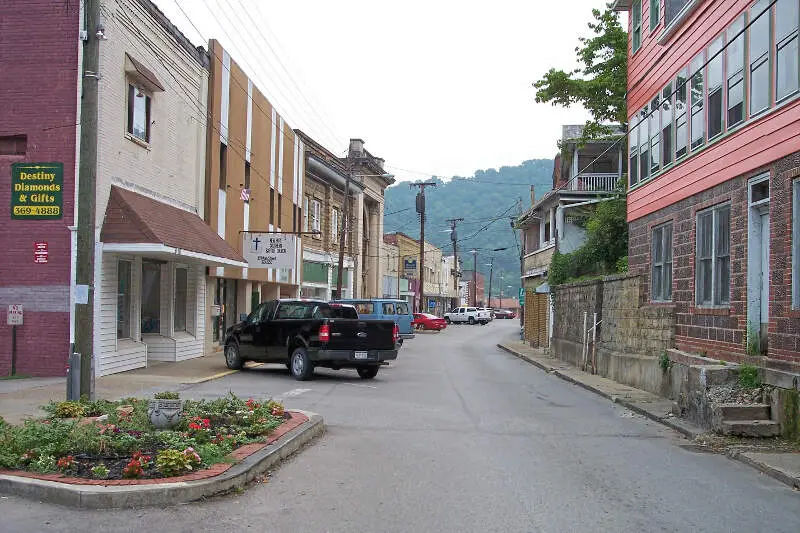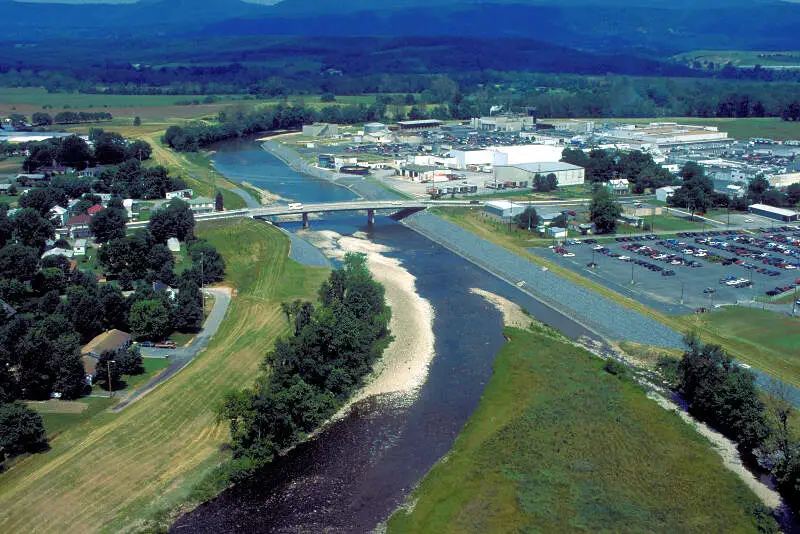 Source: Public domain
How We Determined The Best Places To Retire In the Mountain State for 2020
To create our list of the best places in West Virginia to retire, we first used Census data to find all places in the Mountain State -- 399 cities and towns.
We then narrowed it down to places with at least 2,000 people that weren't townships. This left us with 29 places from across the state.
For these 29, we looked at the following criteria taken from the Census, the FBI's Crime Report, National Weather Service, and OpenFlights:
Low cost of living as measured by rent
Low crime
Things to do (Museums, Colleges, and Libraries in town)
Nice weather
Distance to the closest international airport
Other retirees (High median age)
We then ranked each of these places for each criteria from one to 29, with the lowest number being the best.
Finally, we took the average rank across these criteria. The place, in this case Wellsburg, with the lowest average rank was crowned the best of the best, a place for you to start your second careers. You can download the data here.
Maybe You're Not Ready To Retire In West Virginia Yet...
So there you have it, the best place to retire in West Virginia goes to Wellsburg.
If you're not ready to hang up your office apparel yet, then these places might be up your alley:
Barboursville
Nitro
Charleston
For more West Virginia reading, check out:
Where Are The Best Places To Retire In West Virginia?
| Rank | City | Population |
| --- | --- | --- |
| 1 | Wellsburg | 2,624 |
| 2 | Weston | 3,993 |
| 3 | Point Pleasant | 4,194 |
| 4 | Kenova | 3,095 |
| 5 | Moundsville | 8,651 |
| 6 | Weirton | 18,894 |
| 7 | Summersville | 3,408 |
| 8 | Wheeling | 27,190 |
| 9 | Madison | 2,860 |
| 10 | Moorefield | 3,201 |