Editor's Note: We updated this article for 2021. This is our seventh time ranking the best places to live in West Virginia.
Article Table Of Contents   
(Skip to section)
Thinking of taking the plunge and moving to West Virginia?
Well, today we'll take you on a tour of some of the places you should place high on your list if you want to live the good life in West Virginia.
West Virginia is home to amazingly awesome pepperoni rolls, fried ravioli, and, of course, great places to live. But what city or town holds the distinction of being the best place to live in West Virginia? Is it simply the biggest? Or, the one with the lowest crime rate?
We took a dive into the data for the seventh time to see what has changed over the past year. After researching over 26 places in West Virginia, we were left with this set of top ten based on data from the FBI and Census on quality of life indicators.
The 10 Best Places To Live In West Virginia For 2021
What's the best place to live in West Virginia according to the data? The best place to live on our list of West Virginia's cream of the crop is Hurricane.
A lot of the towns in the top ten have low crime, affordable housing, and good schools. We think that any of them would be a great place to put down roots as a family in West Virginia.
And now you'll have to excuse us, after reading up about so much West Virginia culture, we really need to try a pepperoni roll.
If you're looking for something more national, check out the best states in America or the best places to live in America.
For more West Virginia reading, check out:
The 10 Best Places To Live In West Virginia For 2021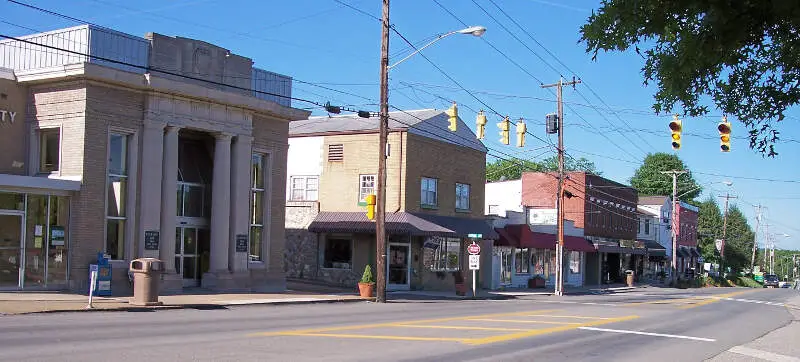 With over 70% of West Virginia covered in forest and mountains, we realize that anywhere you move to in the Mountain State will be amazing, but we think that you should definitely give the state's best place to live, Hurricane, a hard look.
This small city of 6,482 residents in Putnam County has the 3rd lowest unemployment rate in the state at 4.2%. Hurricane's cost of living is affordable (0.9x lower than the national index of 100) and living expenses like utilities and health services are well below both the state and national levels. And when you're not busy making the city's median income of $55,833/year, there's tons of fun to be had here. In fact, we hear that a day trip to the historic Mud River Covered Bridge is a must!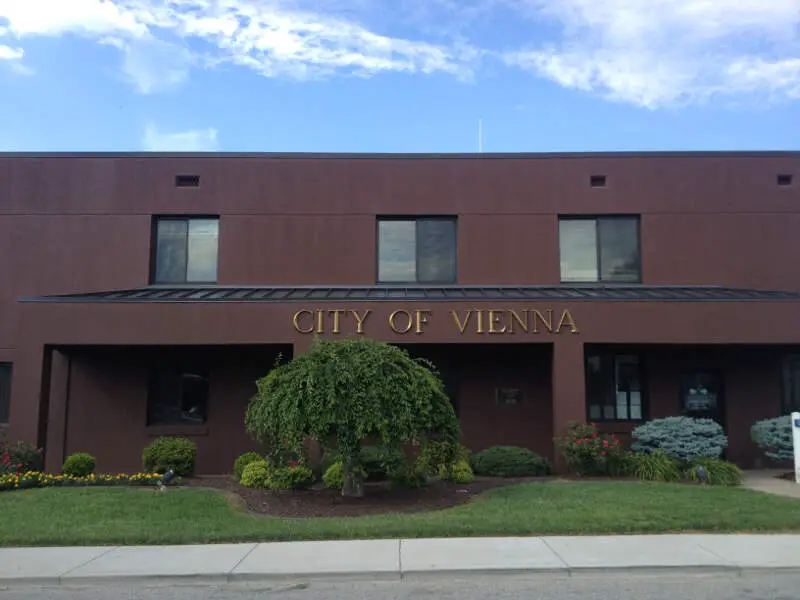 We can thank West Virginia for the "Golden Delicious" apple and the 2nd best place to live, Vienna. The city's home prices, low cost of living, and low crime rate are as sweet as an apple, too. In fact, you can get a nice single family home in Vienna for the 6th best median home price in the state, $134,900.
The crime rate here is so low, it's virtually non-existent. To put this in perspective, there were only 251 recorded at the time of this report. And, Vienna's low hanging fruit does disappoint either. Living expenses like groceries, transportation, and utilities are right on point with the rest of the state and quite a bit lower than the national average.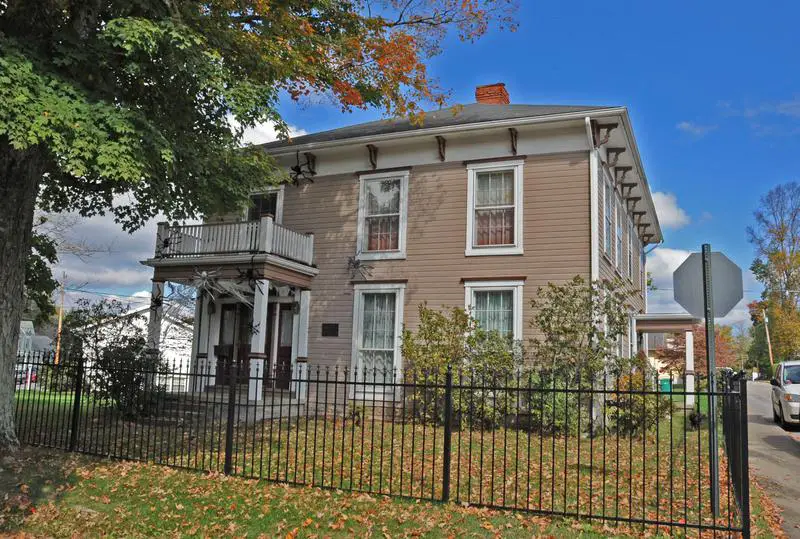 We bet that the mountains and the hollers won't be the only attributes that define West Virginia after you read about the #3 best place to live in the state. Yes, Bridgeport, has an impressive history for a place of just over 8,556 people. Originally chartered in 1816, Bridgeport has continued to grow and prosper throughout the centuries all while keeping its cost of living affordable and its unemployment rate one of the lowest in the state. It's now home to several aerospace companies and many oil and gas companies; so, when you see that $222,800 price tag for a home here, don't shed a tear, the median income in Bridgeport is $84,382/year.
Bridgeport has some pretty great schools, too. Bridgeport High School and Middle School and Johnson Elementary have all been recognized as National Blue Ribbon Schools. Smart and wealthy, folks? We call that West Virginia win.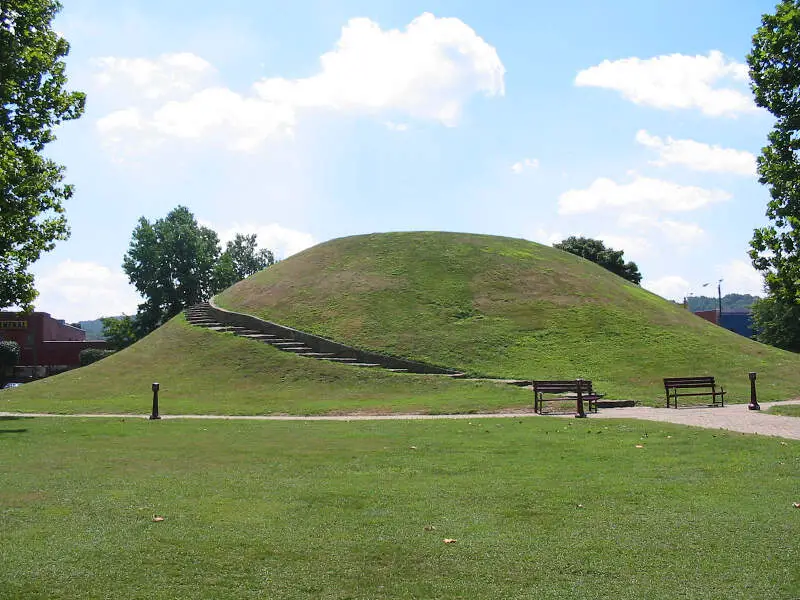 Source: Public domain
The 12,475 residents that live in South Charleston think that their city is one of the best cities south of the Mason Dixon Line and we would have to agree. South Charleston is not only one of the most affordable cities in the state, there are a bunch of great schools here and cool stuff to do.
Yes, the cost of living in South Charleston is 1.0x lower than the state average and so are living expenses like housing, transportation, and utilities. In fact, the median home price in South Charleston is the 8th lowest in the state at $130,700 and the median income here is upwards of $53,713/year. You won't trouble finding a job here, either, as the unemployment rate is the 4th best in West Virginia at 4.8%.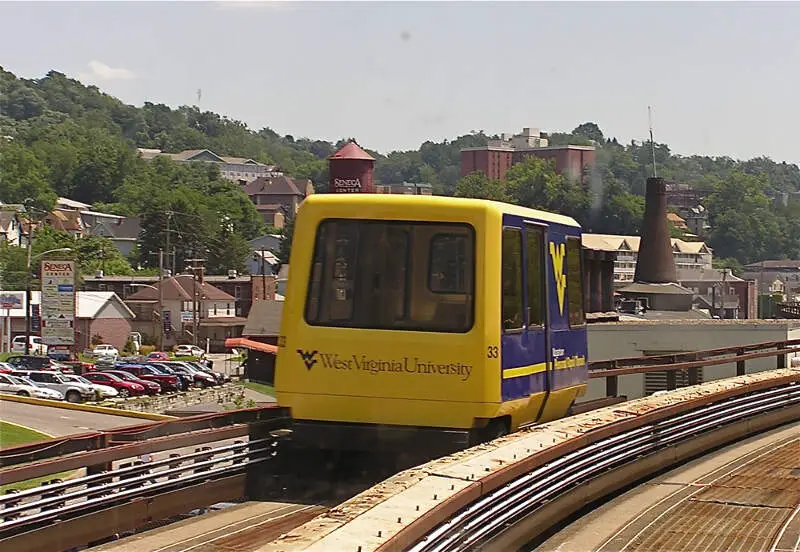 Source: Public domain
Whether you're a fan of the West Virginia University Mountaineers, a fan of Morgantown's Personal Rapid Transit System, or you just want to live in one of the state's best cities, Morgantown is for you.
However, if you're thinking about moving to West Virginia's 5th best city, you shouldn't wait as this city of 30,712 residents is one of the fastest growing places in the state. Morgantown also has the youngest population 24; and not surprising, it's one of the best places in the Mountain State for singles.
We can't blame the youngsters as the cost of living here is 0.9x lower than the national average, the unemployment rate is the 20th lowest in the state, and the median income is $42,966/year.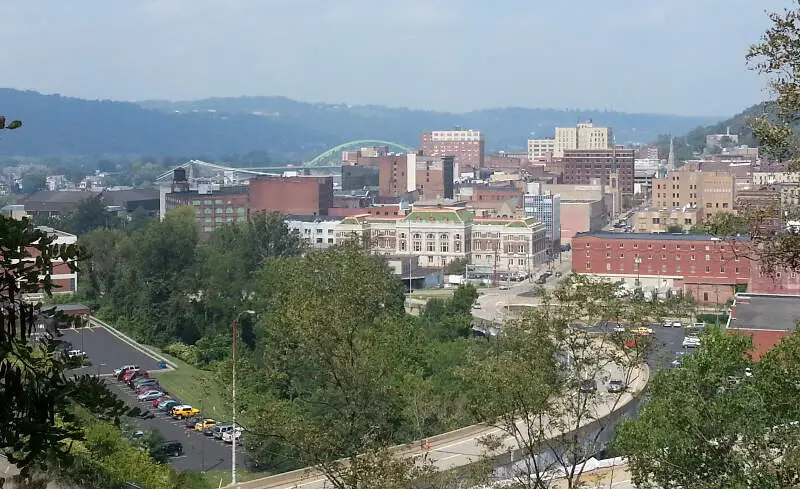 West Virginia's "Friendly City" is also the state's 6th best place to live. Why are Wheeling's 27,062 residents so happy and friendly all of the time? Probably because the cost of living here is super affordable, they don't have to constantly look over their shoulders because it's crazy safe here, and education is a priority for the entire city.
The median household income in Wheeling is $44,119/year and the unemployment rate is 6.6%. Quite the combination, right? We tend to think so. Not to mention, this hard work mentality must be trickling down into the Wheeling's schools, as this is most evident in their eleven--yes, eleven National Blue Ribbon Schools. It's also super safe in Wheeling. The crime rate is below the national average with a majority of the crimes reported property related.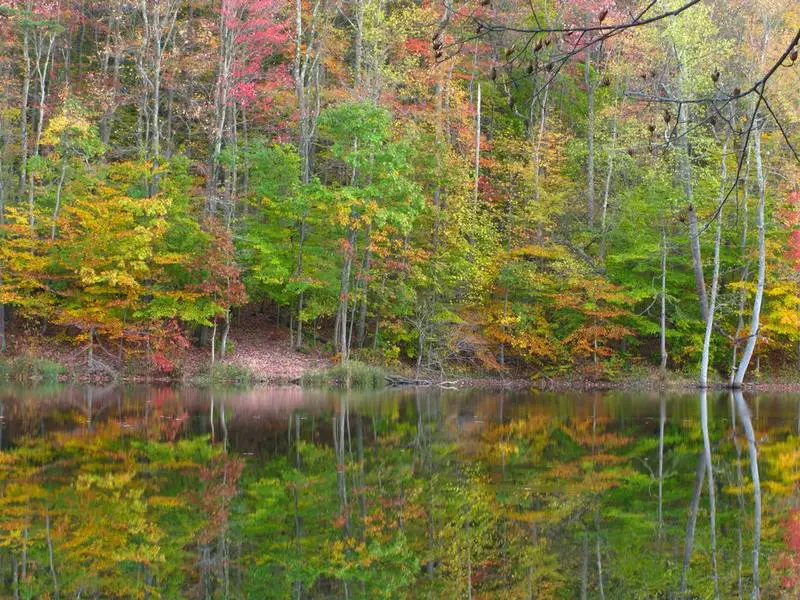 We're pretty sure that John Denver was singing about West Virginia's 7th best place to live, Dunbar, in his song "Almost Heaven," and this is because Dunbar offers an impressive amount to do while maintaining its small town charm.
The unemployment rate sits as the 5th lowest in West Virginia at 5.0% and incomes are the 8th highest. The cost of living in Dunbar is extremely manageable (1.0x lower than the state average) and homes are affordable. If you want to buy a home in Dunbar, the median home price here is the 15th best in the state at $98,400. And the word on Dunbar's street, if you don't check out Shawnee Park, you will be missing out.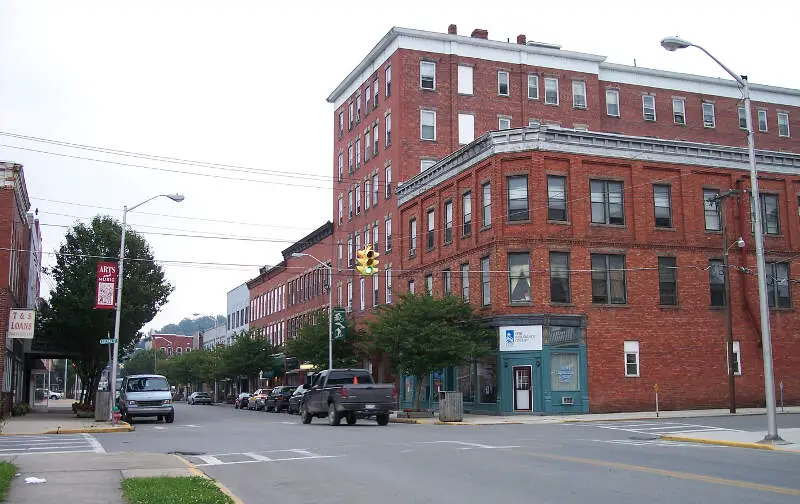 Though the town is small by national standards, boasting just 7,072 residents, Elkins, West Virginia, served as regional economic hub during the late 19th and early 20th century. An important railway stop, the city brought in money from the mining and timber industries.
The railroad has lost importance these days, but Elkins still holds much of its appeal. In fact, it sits at number 8 on the list of the best places to live in West Virginia.
The median income in the area comes in at a modest $38,506. Still, the economy is robust. The town has relatively low unemployment rate of 6.4%, the 9th healthiest pace in the state. Meanwhile, life in Elkins is affordable. The median home value stands at $122,800 and the cost of living is 80% of the national average.
Set in the east-central part of the state, Elkins acts as a local cultural draw. It hosts several annual events, such as the Augusta Heritage Festival. If you want to see a taste of Elkins's glory years, take a tour of Graceland and Halliehurst, mansions built by two of the town's early boosters. (No, it's not Elvis's Graceland, but it's a nice house all the same.)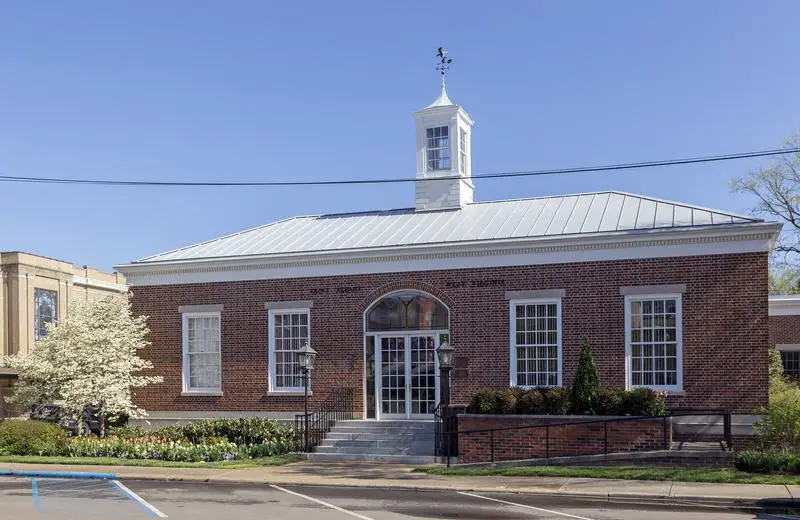 There's a lot more to West Virginia than rural highways and byways; matter of fact, where the WV Byway 25 meets the WV Highway 60 is the 9th best place to live in the state, St. Albans. And, yes, for most, St. Albans is one of the best because it is located along the Kanawha River, but for those looking for a sweet 'ol West Virginia deal, this city is affordable, safe, and the amenities here are top notch.
Home prices in St. Albans are the 10th best in the state, and you only have to make $50,755/year to afford St. Albans's cost of living. In fact, St. Albans's living expenses like transportation and utilities won't break your bank.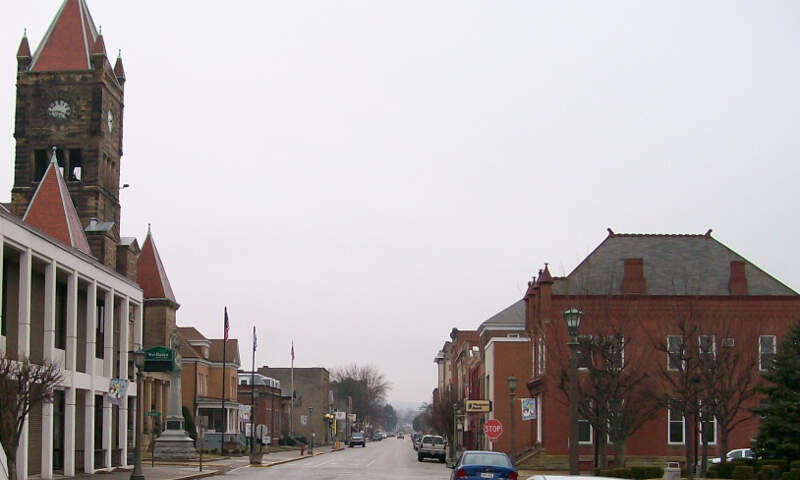 New Martinsville is located in northwestern West Virginia, along the Ohio River, right across from the state of the same name. The town of 5,162 people offers more than a pleasant view, however. It also stands as the number 10 top spot to live in the state.
The town's median income comes in at $43,953, the 9th highest amount in the state. And you can stretch those dollars pretty far in New Martinsville. The cost of living is about 80% the national average. Meanwhile, the median home value sits at $96,000. The unemployment rate in the region is 6.8%.
New Martinsville sits in a relatively rural region. Still, if you want a taste of city life, Pittsburgh, Pennsylvania, is less than two hours away. Or take a scenic drive 45-minutes north to Wheeling, West Virginia.
Mapping The Best And Worst Places To Live in West Virginia
The Pressing Question: Size
Before we even started to collect data, we had to answer a tough question: Is it fair to pit Charleston with a population of 48,006 against places with a population of 18?
We firmly decided no, that just isn't fair.
So to create our ranking, we broke places to live into three tiers:
Cities -- Populations over 5,000
Towns -- Populations between 1,000 and 5,000
Small Towns -- Populations below 1,000
This left us with 26 cities, 127 towns, and 176 small towns.
We then decided, no matter how much anyone loves their town, the best cities to live in West Virginia have more of everything and therefore you need to have over 5,000 people to truly be 'the best'.
Now we also realize that city living might not be your cup of tea, so we ran the following analysis on towns and then again for small towns.
You can see those two top tens at the bottom of the post.
How We Calculated The Best Cities To Live In West Virginia
Now that we had our set of cities, it was time to rank them.
We ranked each place in West Virginia across a number of criteria from one to 26, with one being the best.
We then took the average rank across all criteria, with the city posting the lowest overall score being crowned the winner of the title "Best Place To Live In West Virginia".
The criteria we looked at were:
Median Home Values
Median Income
Population Density (Higher better)
Unemployment Rate
Commute Time
Crime
Education Levels
Health Insurance Coverage
Poverty rates
Sources of criteria include the New Census Data and FBI Crime Data. You can download the data here.
After the dust settled, what was the best place to live in West Virginia? That would be Hurricane.
If your city or town isn't among the top 10, jump down to the bottom of the post to see a detailed chart of the best places in West Virginia.
Otherwise, buckle up for a ride down good living lane with Hurricane at the end of the cul-de-sac.

Wrapping Up The Best Places When It Comes To Living In West Virginia
If you're looking at areas in West Virginia with the best economic situations, where there's lower than average crime, and a lot to do, this is an accurate list.
Hurricane made a strong showing to take in the overall number one spot for the best place to live in West Virginia for 2021.
Best Towns To Live In West Virginia
Bethany (Pop. 1,029)
Washington (Pop. 1,245)
Winfield (Pop. 2,300)
Cassville (Pop. 1,111)
Pleasant Valley (Pop. 3,181)
Mineralwells (Pop. 1,482)
Bethlehem (Pop. 2,489)
Bolivar (Pop. 1,225)
Tornado (Pop. 1,294)
Barrackville (Pop. 1,221)
Best Small Towns To Live In West Virginia
St. George (Pop. 50)
Mitchell Heights (Pop. 496)
North Hills (Pop. 920)
Belva (Pop. 138)
Brandonville (Pop. 125)
Hedgesville (Pop. 322)
White Hall (Pop. 647)
Clearview (Pop. 534)
Charlton Heights (Pop. 432)
Pratt (Pop. 469)
If you're curious enough, here are the worst places to live in West Virginia according to the data:
Huntington (Pop. 46,667)
Bluefield (Pop. 9,889)
Grafton (Pop. 5,061)
For more West Virginia reading, check out:
Where Are The Best Places To Live In West Virginia?
| Rank | City | Population |
| --- | --- | --- |
| 1 | Hurricane | 6,482 |
| 2 | Vienna | 10,348 |
| 3 | Bridgeport | 8,556 |
| 4 | South Charleston | 12,475 |
| 5 | Morgantown | 30,712 |
| 6 | Wheeling | 27,062 |
| 7 | Dunbar | 7,333 |
| 8 | Elkins | 7,072 |
| 9 | St. Albans | 10,270 |
| 10 | New Martinsville | 5,162 |