Editor's note: This is not investment advice and we are not financial advisers. Article updated for 2020.
Swipe left for slideshow. Article continues below.
Article Table Of Contents
(Skip to section)
There's a the age old question everyone thinks about when they decide to move to a city in Kentucky:
Should I buy a place or rent? Well, we aren't here today to solve that problem for you exactly. We are just assuming you'll do the right thing and a buy a place. And while we are happy to tell you the best place to live in Kentucky, this analysis is going to tackle the question of the best place to buy a house as an investor. That is we are going to try and determine the up and coming cities in the Bluegrass State.
To do that we are going to look at places in Kentucky that are growing faster than average, but where home prices are below average. In every day terms, the "deals". The best deal in Kentucky at the moment? That would be Hazard according to our analysis.
Here's a look at the top ten places to buy a home in kentucky for 2020:
What's the best place to buy a home in Kentucky for 2020? According to our analysis, would the the ideal place to buy a home looking into the future.
The methodology that wen't into this can be a bit complicated, so we'll break it down for you in as much detail as we can below. If you're not worried about finding a deal on good places to live, check out the most expensive places to live in kentucky and, for those of you on a budget, the cheapest places to live in kentucky.
For more Kentucky reading, check out:
The 10 Best Cities To Buy A House In Kentucky For 2020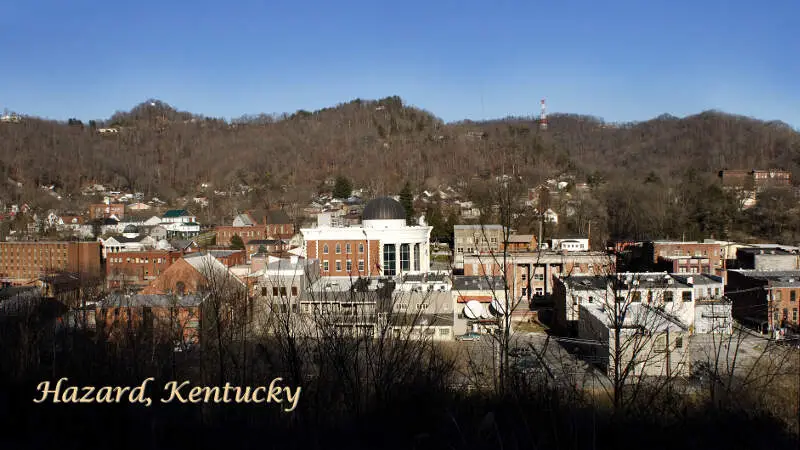 Local landowner Elijah Combs Sr. laid out the town in 1824 as the planned seat of the newly established Perry County. Both the town and the county were named for Cdre. Oliver Hazard Perry, the hero of the 1813 Battle of Lake Erie in the War of 1812. The post office was initially known as Perry Court House but the name was officially changed to Hazard in 1854. The city was formally incorporated by the state assembly in 1884.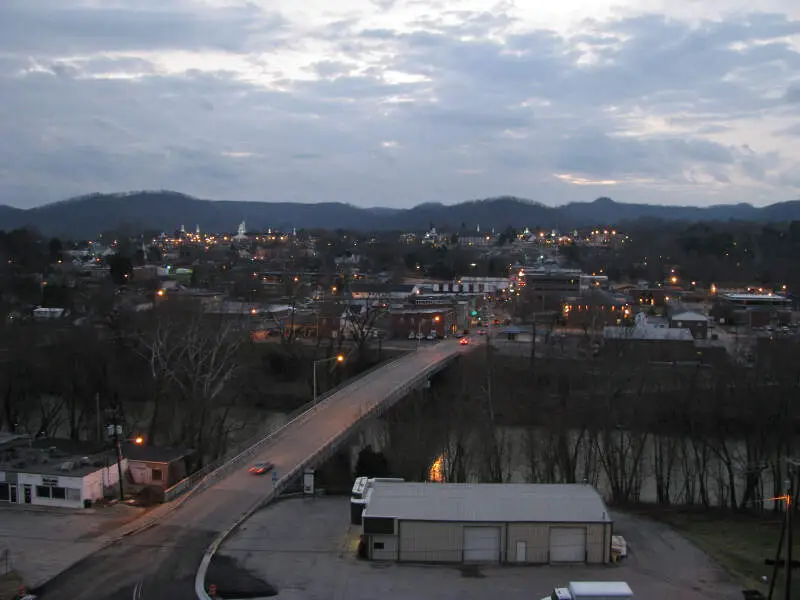 Source: Public domain
Williamsburg was first known as the Spring Ford after a nearby ford crossing the Cumberland River. On 19 April 1818 the first meeting of the Whitley County Court was held at Samuel Cox's own home. This first court appointed local officials as well as constables to work with the county militia. The town was then known simply as Whitley Courthouse. This name would be changed in 1882 to Williamsburgh, and later changed in 1890 to its current Williamsburg.

Source: Public domain
Dayton had a ferry crossing, established in this area by the early 19th century, at the foot of what is now Dayton Street.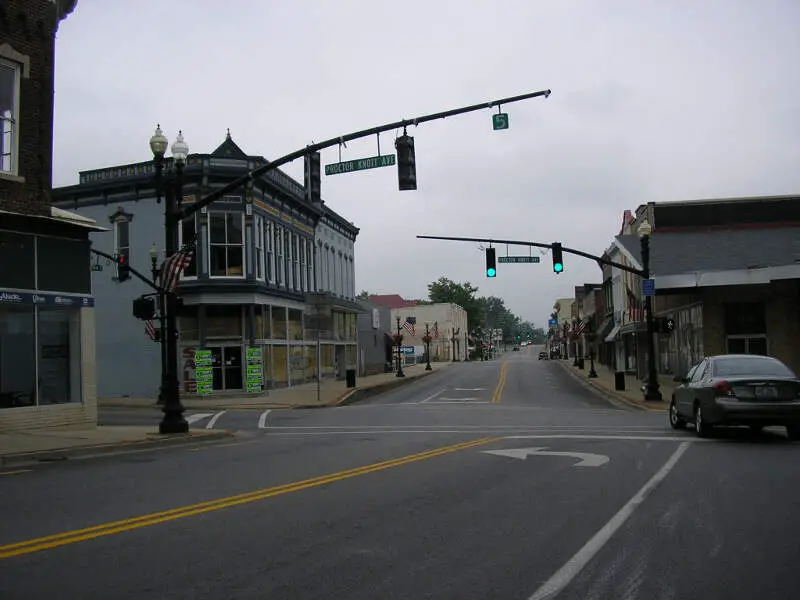 In historical context, it is important to note that prior to the establishment of the city now known as Lebanon, the nearby town of Georgetown was also named "Lebanon" during its first few years of establishment. It was renamed in 1790 in honor of President George Washington.
Douglass Hills was farmland from 1813 until the 1970s. Some of it was owned by James J. Douglas from 1896 until his death in 1917. Douglass Hills was incorporated in 1973 as the farmland was turned into subdivisions, originally under the name Douglass Place.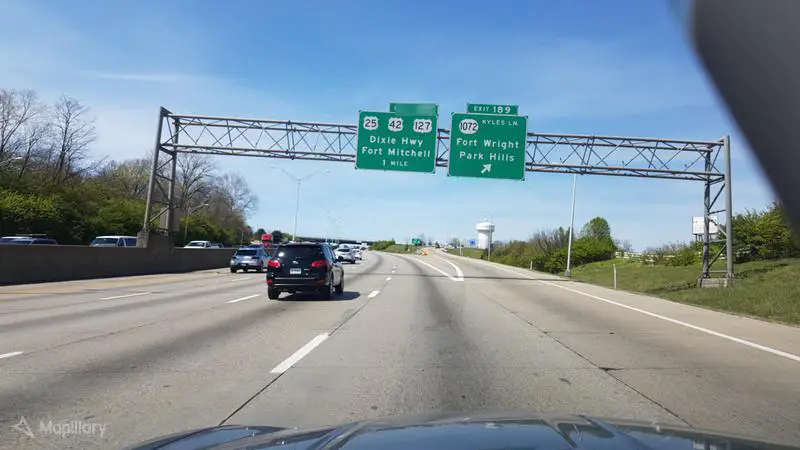 The area that is now Fort Wright was the site of one of the American Civil War fortifications built for the Defense of Cincinnati. The city, incorporated in 1941, was named for Major General Horatio Gouverneur Wright, a Union Army engineer.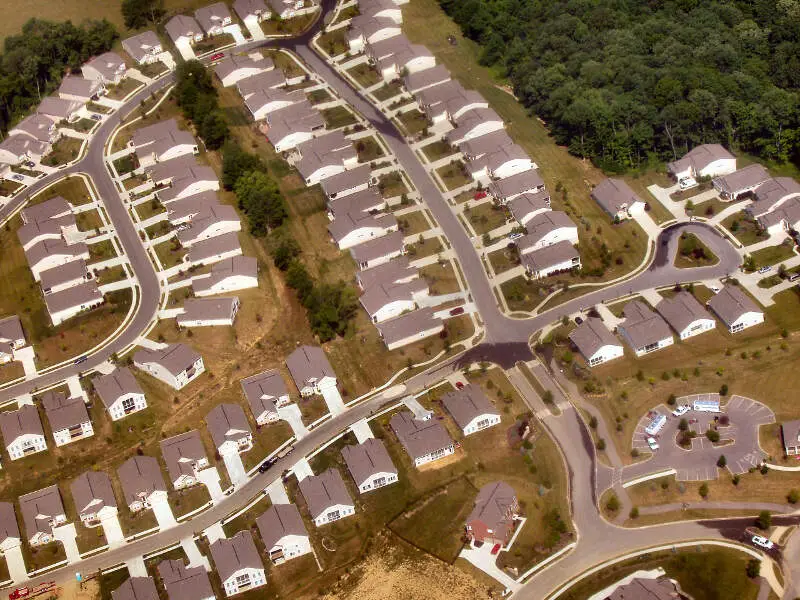 Source: Public domain
The City of Union grew from a small settlement that may have existed as early as the late 18th century. However, by the early 19th century, much of the land that now lies in Union was owned by the Fowler family, and Benjamin Piatt Fowler built his home in what is now the northern area of the city c. 1817.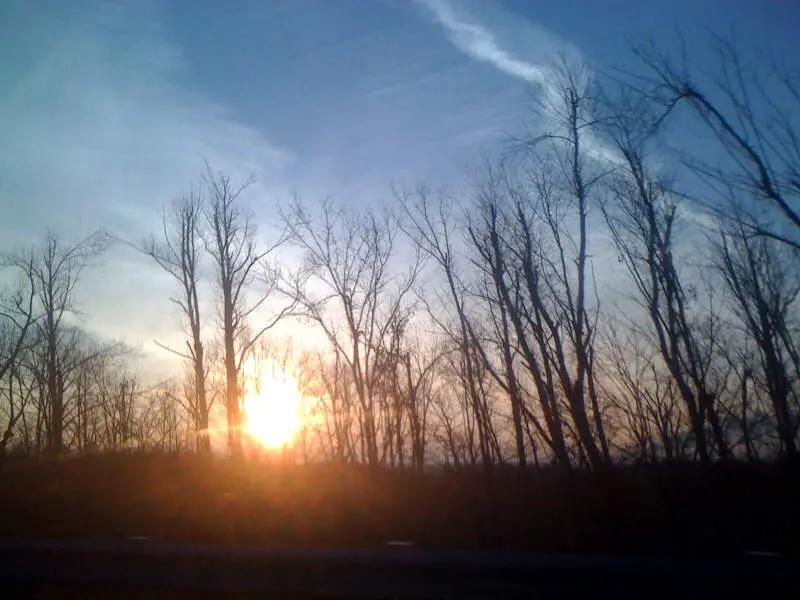 The site of present-day Central City was originally known as Morehead's Horse Mill after local resident Charles S. Morehead's steam-powered gristmill. A larger community began to develop after the 1870 advent of the Elizabethtown and Paducah Railroad. A post office was constructed the next year in 1871 and called Owensboro Junction after the projected 1872 completion of the Owensboro and Russellville Railroad. By 1873, the settlement was large enough to be incorporated by the state legislature as Stroud City, after local landowner John Stroud.

Source: Public domain
Before Bellevue was founded, the area was used for hunting, fishing, and warfare by Native Americans tribes such as the Illini, Miami, Shawnee, Cherokee, and Tuscarora. In 1745, a three-day battle occurred in Bellevue among the Shawnee, Miami, and Cherokee Indians, resulting in many deaths.
How do you determine the best places to buy a home in kentucky for 2020?
We were in real estate for almost five years and have been working on this site for another three. Suffice is to say, we've put a lot of thought into what goes into finding a good place to buy a home.
So all that thinking has come to this moment where we get to spell out how we'd approach finding an up-and-coming place to live in Kentucky. Put differently, the analysis will try to find places in Kentucky with undervalued homes relative to pent up demand.
To do that we looked at the most recent American Community Survey Census data for 2014-2018 and compared it to the previous vintage (2012-2016). Specifically, we used the following criteria:
Y-o-Y Change In Population (People want to live here)
Y-o-Y Change In Median Home Prices (People are willing to pay for it)
Home Prices Relative To The State Average (It's still kinda cheap)
We want places that are growing, have seen home prices increase in recent years, and are still "cheap" for Kentucky with the following caveats:
So of the 0 cities and towns in Kentucky, only 77 places made it through our initial filters to even be considered.
We then ranked each place from 1 to 77 for the criteria mentioned above with 1 being the best for that criteria. We averaged the rankings to create a "best place to buy" index with the place having the lowest index being the best. You can download the data here.
Turns out that Hazard is the best potential gem in the not-so-rough in the Bluegrass State.
Read on for more on these places.

There You Have It - The Best Places To Purchase A House In kentucky for 2020
There's our analysis of the best places to buy a house in Kentucky. And, to be clear, we aren't necessarily saying these places are the best places to live, just that it looks like they might be in a couple of years based on the data.
In fact, every place in the following table meets our criteria, so even though it may not look super long, remember we started off with all 0 places in the state.
So if we'd could rent or buy in these cities, we'd definitely buy.
For more kentucky reading, check out:
Detailed List Of The Best Places To Buy A Home In Kentucky