Editor's Note: Data has been updated for 2023. This is our tenth time ranking the best places to retire in Texas.
Article Table Of Contents   
(Skip to section)
It's that time of your life when you deserve an indefinite vacation -- retirement. And while it might seem like a miracle, the reality is you're ready to hang up your hat and stirrups. So the question becomes where should your retire? The answer, of course, is one of these Texas towns.
If Florida is too beachy and California is too West Coast, then there is another state that many people consider for retirement living: Texas. That's right, this southern state is perfect for retirement. It is affordable, has amazing weather, and is a retirement hub for other like-minded older individuals. In Texas, you may not be surrounded by luscious green grass, but you can make a decent cactus garden, ride horses, and eat delicious BBQ.
But how you decide the best what's the best place to retire in the Longhorn State? Well, you might assume it would be a big city like Austin or Houston, but the reality is a little more nuanced. So we dug into the recent like the Census and FBI Crime data to determine the safest, most affordable places in Texas that still offer plenty to do on the weekends -- which is everyday for a retiree.
At the end of the day we answered that burning question that brought you here -- what are the best of the best when it comes to retirement cities in Texas? HomeSnacks has crunched the numbers for you to find the answers to this pressing question.
The 10 Best Places To Retire In Texas For 2023
Why did Santa Fe take the top spot? And where are Houston and San Antonio?
We analyzed over 226 cities in Texas to determine which cities are worthy of your extended vacation. We used several factors to determine retirement "worthiness," which included good weather, average population age, and cost of living.
And the winner? Santa Fe, Texas. This peculiar name of a city won first place for retirement because of its low cost of living and its proximity to bigger cities. You can have the big city experience when you want it, but have a quiet getaway at the end of the day.
Other notable cities include Fredericksburg and Southlake, a city that got 10/10 on our snackability scale. That is a rare find, folks.
Want to see how your favorite Texan city stacked up? Read on to find out and to learn more about how we determined the best of the best cities in Texas for retirement.
For more Texas state reading:
The 10 Best Places To Retire In Texas For 2023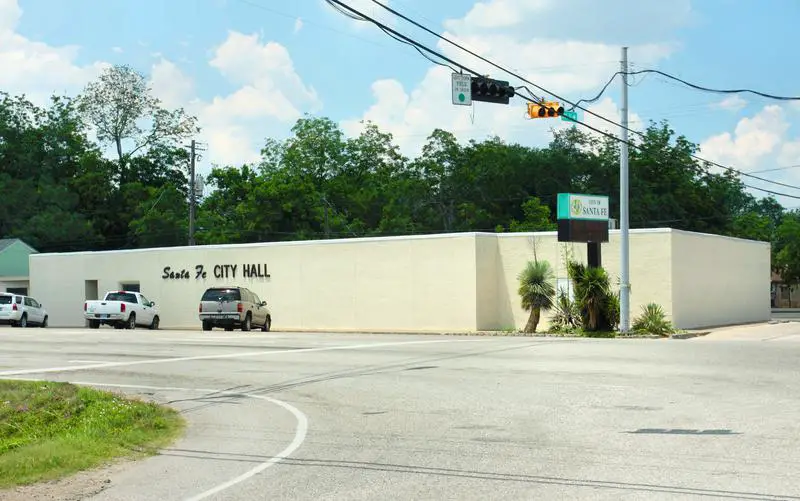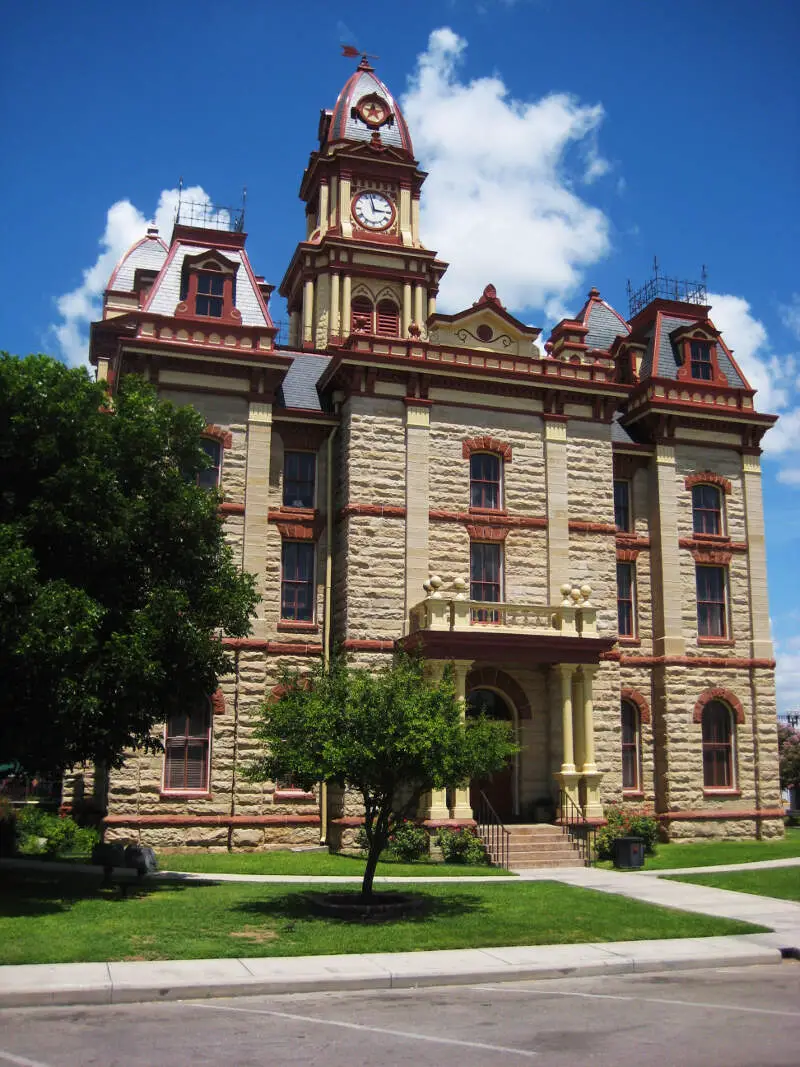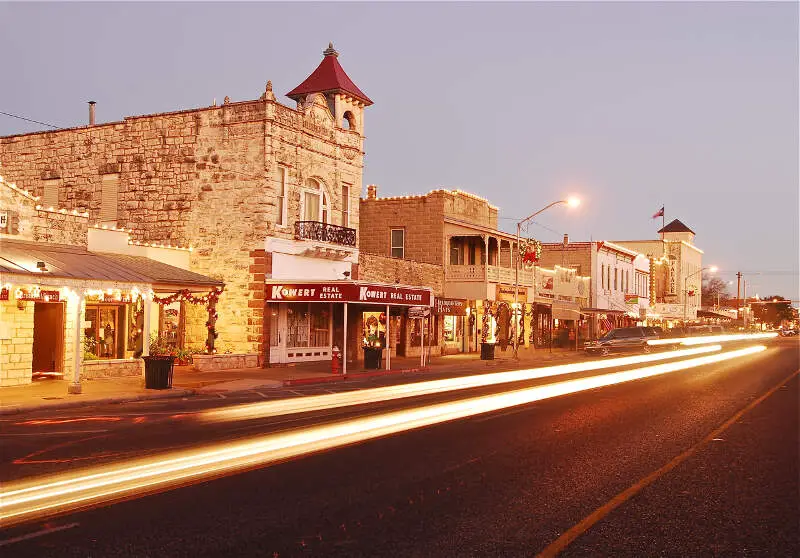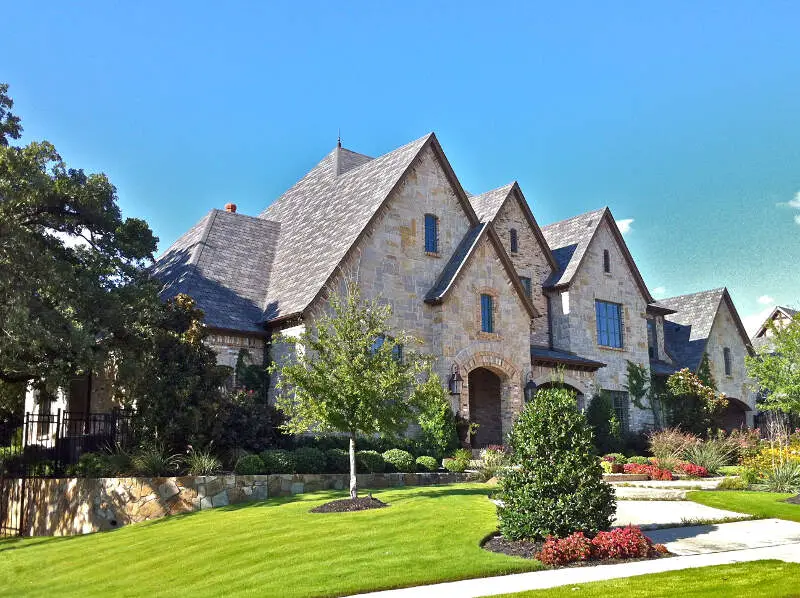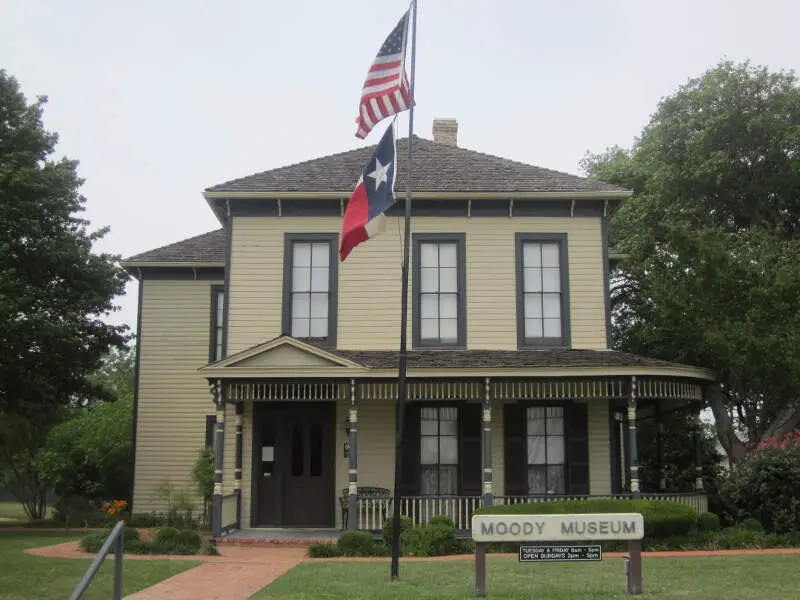 Source: Public domain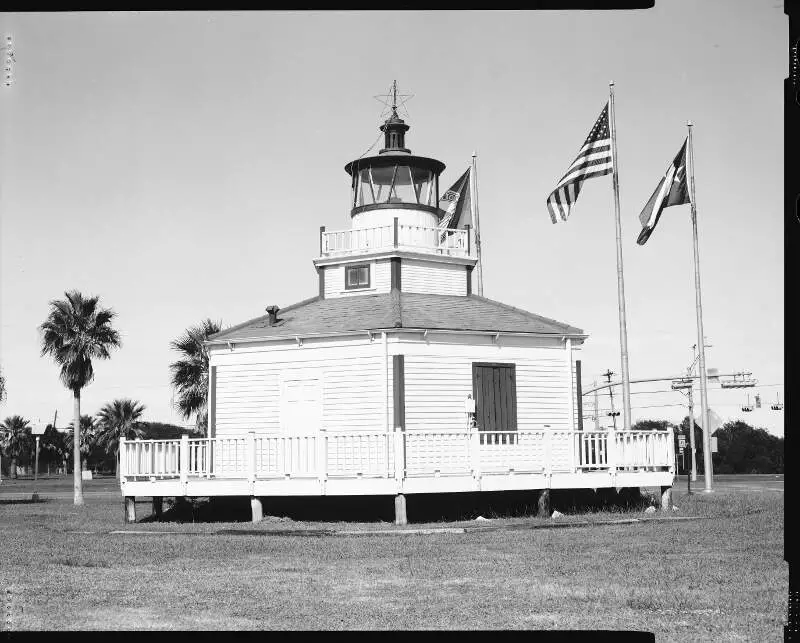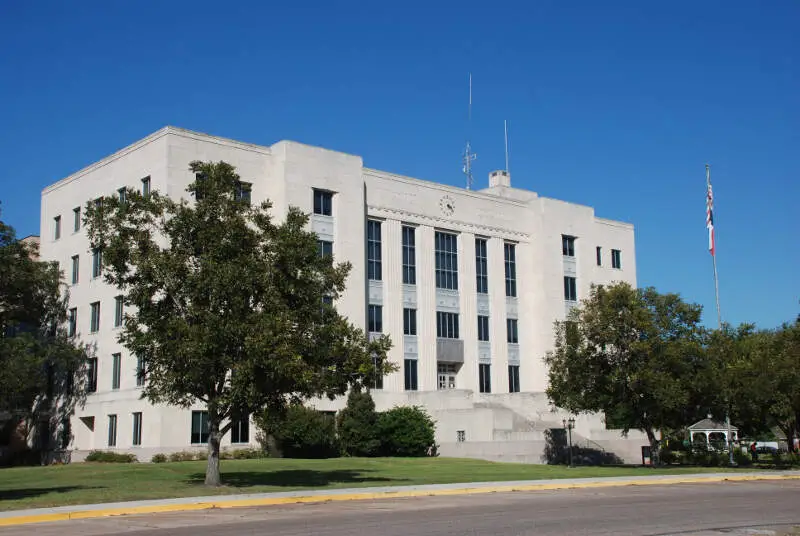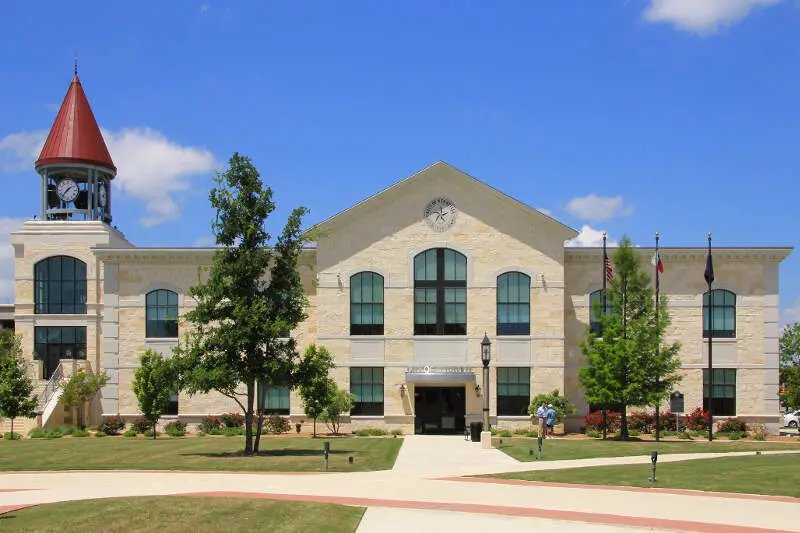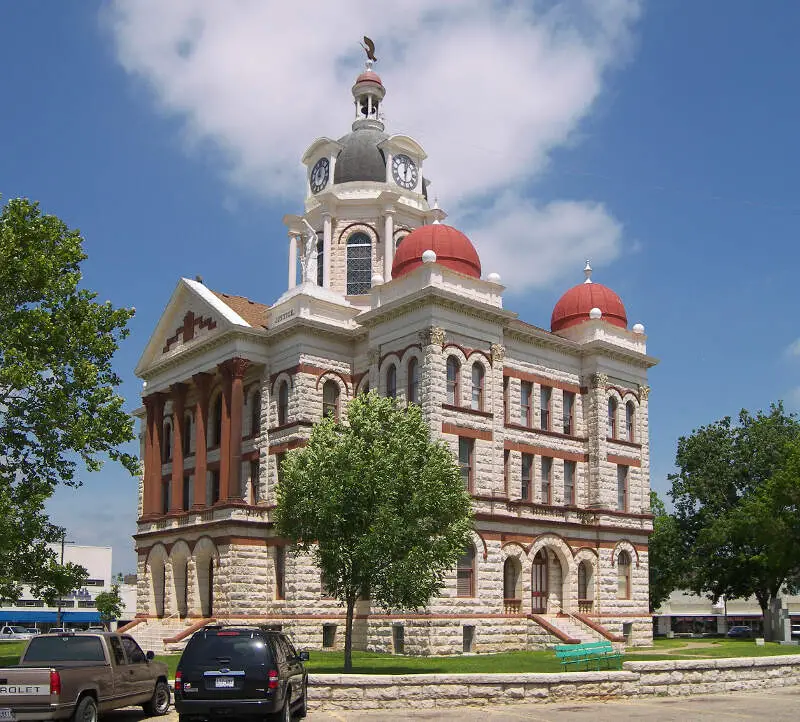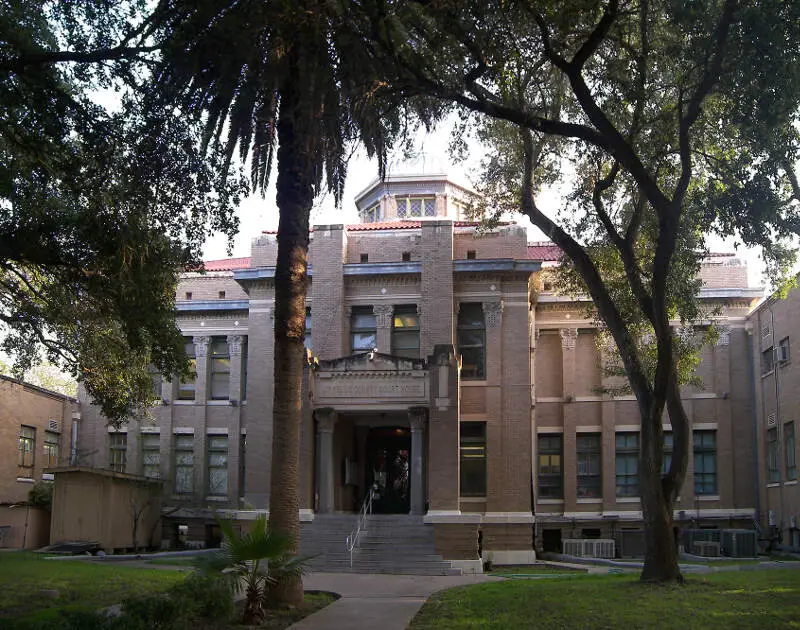 Methodology: How We Determined The Best Places To Retire In the Lone Star State for 2023
To create our list of the best places in Texas to retire, we first used Census data to find all places in the Lone Star State -- 1687 cities and towns.
We then narrowed it down to places with at least 10,000 people that weren't townships. This left us with 226 places from across the state.
For these 226, we looked at the following criteria taken from the Census, the FBI's Crime Report, National Weather Service, and OpenFlights:
Low cost of living as measured by rent
Low crime
Things to do (Museums, Colleges, and Libraries in town)
Nice weather
Distance to the closest international airport
Other retirees (High median age)
We then ranked each of these places for each criteria from one to 226, with the lowest number being the best.
Finally, we took the average rank across these criteria. The place, in this case Santa Fe, with the lowest average rank was crowned the best of the best, a place for you to start your second careers. You can download the data here.
Summary: Maybe You're Not Ready To Retire In Texas Yet...
So there you have it, the best place to retire in Texas goes to Santa Fe.
If you're not ready to hang up your office apparel yet, then these places might be up your alley:
Stafford
Humble
Bellmead
For more Texas reading, check out:
Where Are The Best Places To Retire In Texas?
| Rank | City | Population |
| --- | --- | --- |
| 1 | Santa Fe | 12,782 |
| 2 | Lockhart | 14,480 |
| 3 | Fredericksburg | 10,864 |
| 4 | Southlake | 30,754 |
| 5 | Taylor | 16,154 |
| 6 | Port Lavaca | 11,654 |
| 7 | Angleton | 19,408 |
| 8 | Kerrville | 24,071 |
| 9 | Gatesville | 15,997 |
| 10 | Alice | 18,001 |