Editor's Note: Data has been updated for 2020. This is our fifth time ranking the richest cities in Ohio.
Swipe left for slideshow. Article continues below.
Article Table Of Contents
(Skip to section)
You either have to own Skyline Chili or be a member of one of Ohio's professional sports teams to live in our top ten richest cities in Ohio for 2020.
If you're looking for safe cities and neighborhoods, amazing schools, and high-end shopping, with a bank account to match, you can stop your search. There are cities in The Buckeye State that have these 5-star amenities, and then some. Yes, this flyover state has many cities that cater to the lifestyle of the Ohio rich and famous.
How does one get their hand on one of these Ohio cities where living your best life is possible? Well, a couple of things have to fall into place for you. First off, you need to find a job that pays on average $150,000/year. Might we suggest a job in real estate in our number one richest city? The median home price in this city is currently a million dollars. Secondly, you have to be a hard worker. Unemployment rates and poverty rates in these affluent Ohio cities barely reach 3%.
Monetary wealth does make a city rich, but there are cities on our list that are both rich in the dollar as well as rich in amenities. Cities on our list like Bay Village offer any yachtie primo parking, and cities like Powell have some the fanciest golf courses this side of the Mississippi. This means that you can keep money in your wallet to live a posh Ohio lifestyle. It's not lost on us that there are multiple cities on our ten best places to live in Ohio for 2020 that are also on our richest list. Wealthy cities tend to have it all.
At the end of the day, here's the set of the 10 richest places in Ohio for 2020:
To narrow down the richest cities in Ohio, we looked at several factors: poverty rate, median household income, and unemployment rate. The cities also had to have a population of at least 5,000.
This left us with 255 cities in the 34th largest state and the seventh most populous state in the country.
Without further adieu, the wealthiest city in Ohio for 2020 is Independence.
So, if you care about living where there are great jobs and wealthy people, take a look the list below. The 'Heart of it All' is calling.
Rich people not your cup of tea? Feel free to check out some more reading about Ohio:
The 10 Richest Cities In Ohio For 2020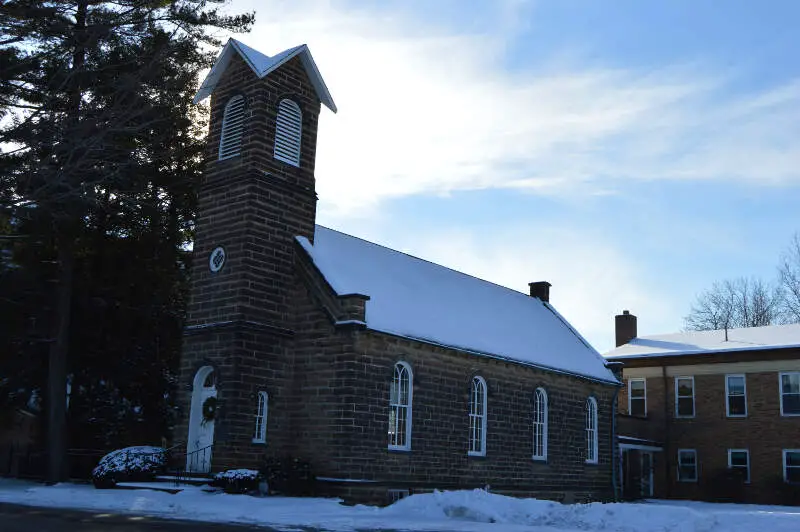 Source: Public domain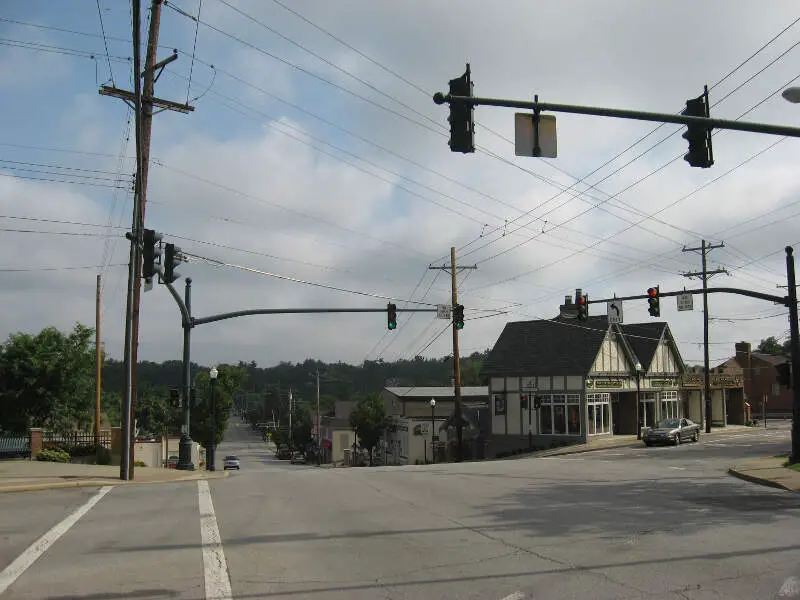 Madeira is a city in Hamilton County, Ohio, United States. The population was 8,726 at the 2010 census. Madeira has a Council-Manager form of government, where the elected City Council appoints a paid City Manager to run the day-to-day operations of the city. Madeira is served by its own police department, while fire service is provided by the Madeira-Indian Hill Joint Fire District. Madeira is largely a residential community, with a small downtown and some light industry. Educational needs are served by the nationally ranked Madeira City Schools. Madeira is a suburb of Cincinnati. In 2007, BusinessWeek ranked it as one of the "Best Places to Raise Kids--For Less." Madeira, known for its beautiful parks, has a plethora of sports programs.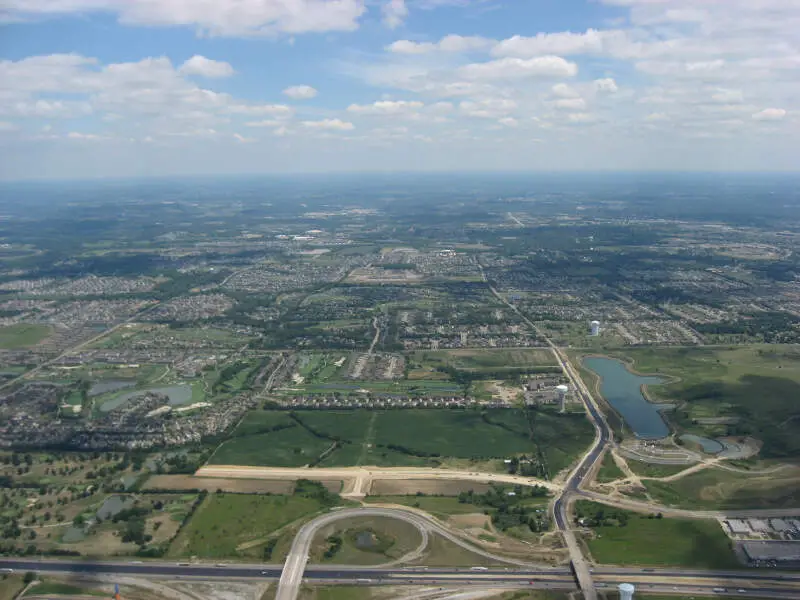 Source: Public domain
Mason is a city in southwestern Warren County, Ohio, United States, approximately 22 miles from downtown Cincinnati. As of the 2010 census, Mason's population was 30,712.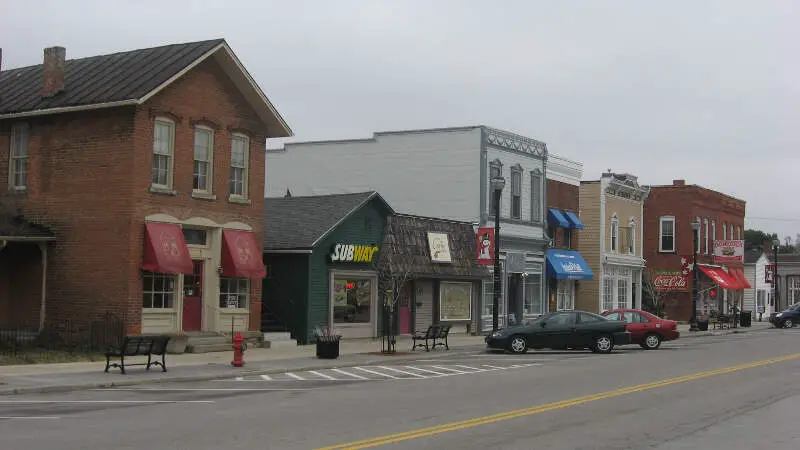 Source: Public domain
Waterville is a city in Lucas County, Ohio, United States, along the Maumee River, a suburb of Toledo. The population was 5,523 at the 2010 census.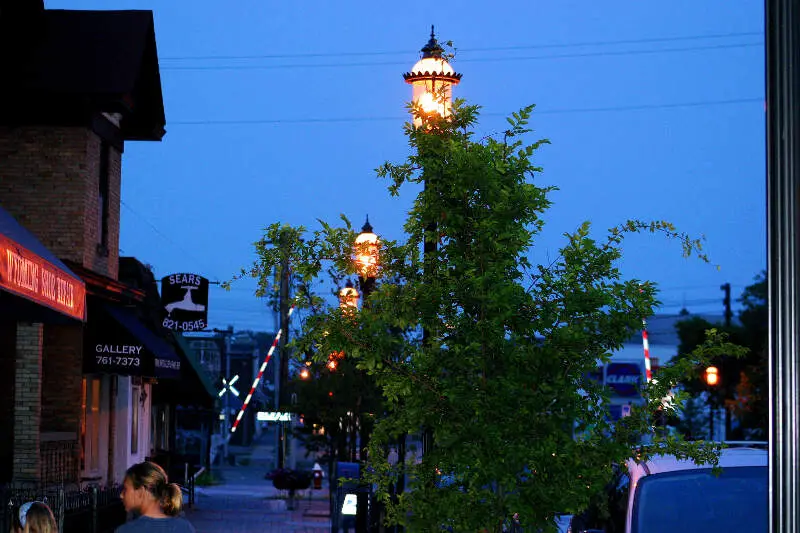 Wyoming is a city in Hamilton County, Ohio, United States. The population was 8,428 at the 2010 census.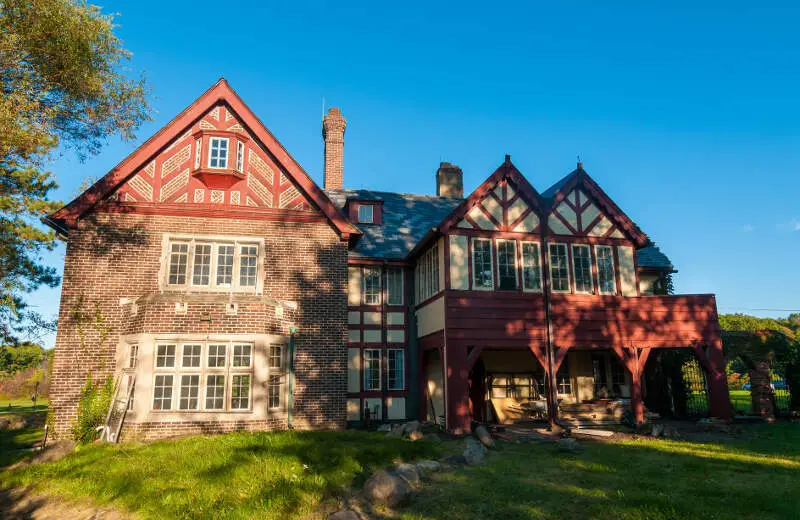 Macedonia is a city in Summit County, Ohio, United States. The population was 11,188 at the 2010 census. Macedonia is part of the Akron Metropolitan Statistical Area.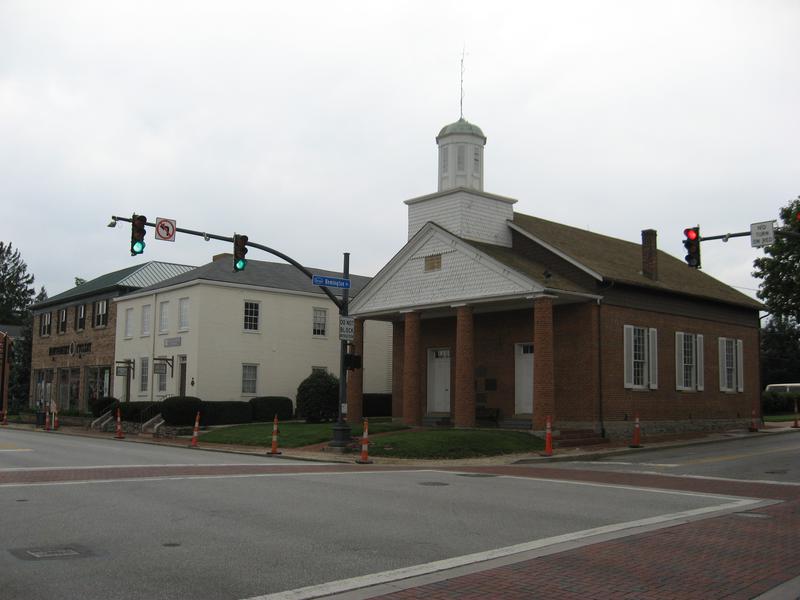 Montgomery is a city in Hamilton County, Ohio, United States, settled in 1796. The town was a coach stop on the Cincinnati-Zanesville Road, later known as the Montgomery Pike, with an inn, two taverns, a grist mill and a carding mill to process its agricultural products. It would remain a rather sleepy hamlet until the 1960s when it became an affluent bedroom community for people working in Cincinnati. It retains its historic downtown with many other 19th-century houses scattered throughout the community. It is currently accessed from exit 15 off Interstate 71 and exit 50 off Interstate 275, and it is the eastern terminus of the Ronald Reagan Cross County Highway about five miles northeast of the Cincinnati city line. The population was 10,251 at the 2010 census.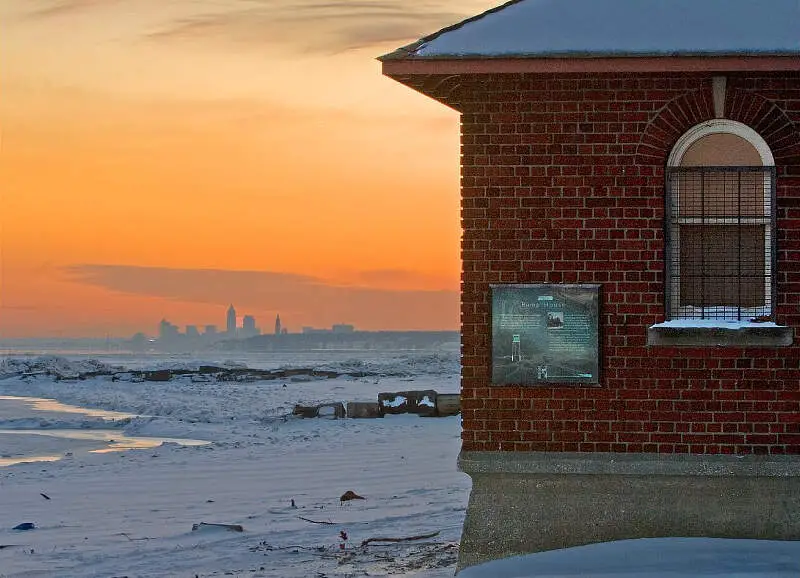 Bay Village is a city located west of Cleveland Ohio in Cuyahoga County, Ohio, United States. The population was 15,651 at the 2010 census. Bay Village is located in Ohio's 9th congressional district.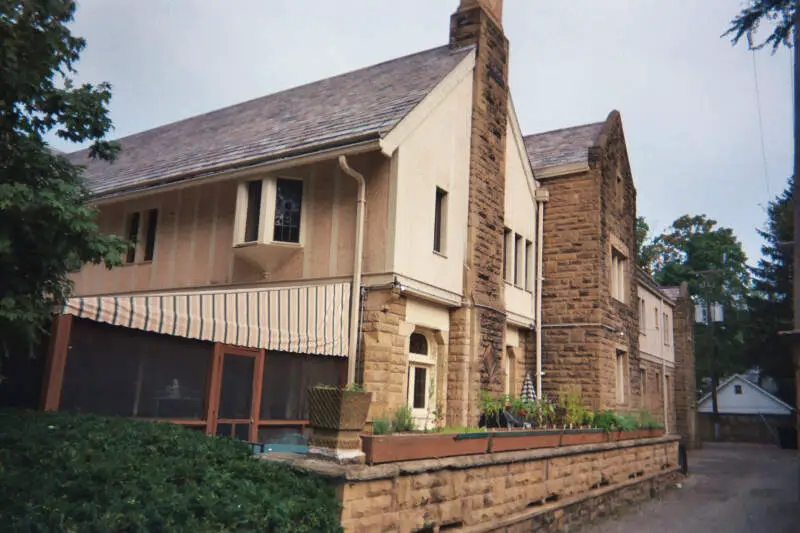 Granville is a village in Licking County, Ohio, United States. The population was 5,646 at the 2010 census. The village is located in a rural area of rolling hills in central Ohio. It is 35 miles east of Columbus, the state capital, and 7 miles west of Newark, the county seat.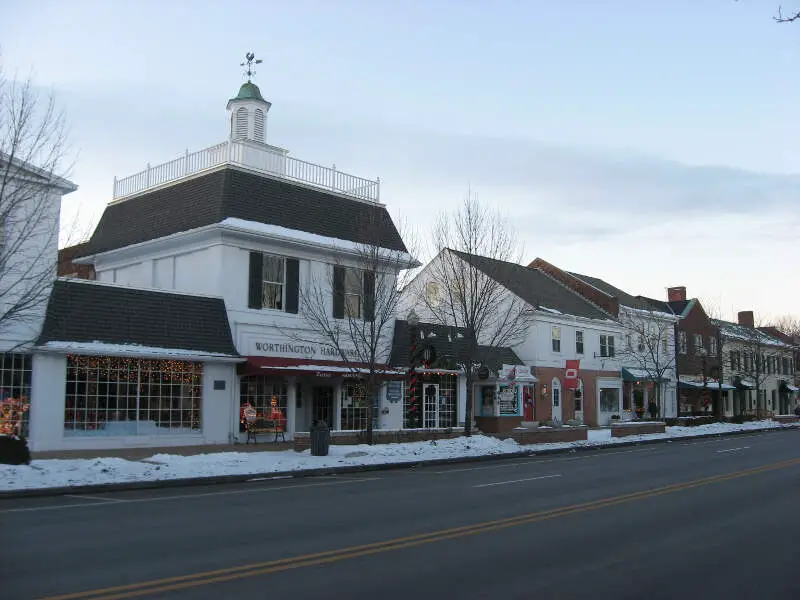 Source: Public domain
Worthington is an affluent city in Franklin County, Ohio, United States, and is a northern suburb of the larger Columbus. The population was 13,575 at the 2010 census. The city was founded in 1803 by the Scioto Company led by James Kilbourne, who was later elected to the United States House of Representatives, and named in honor of Thomas Worthington, who later became governor of Ohio.
How We Determined The Richest Places In Ohio For 2020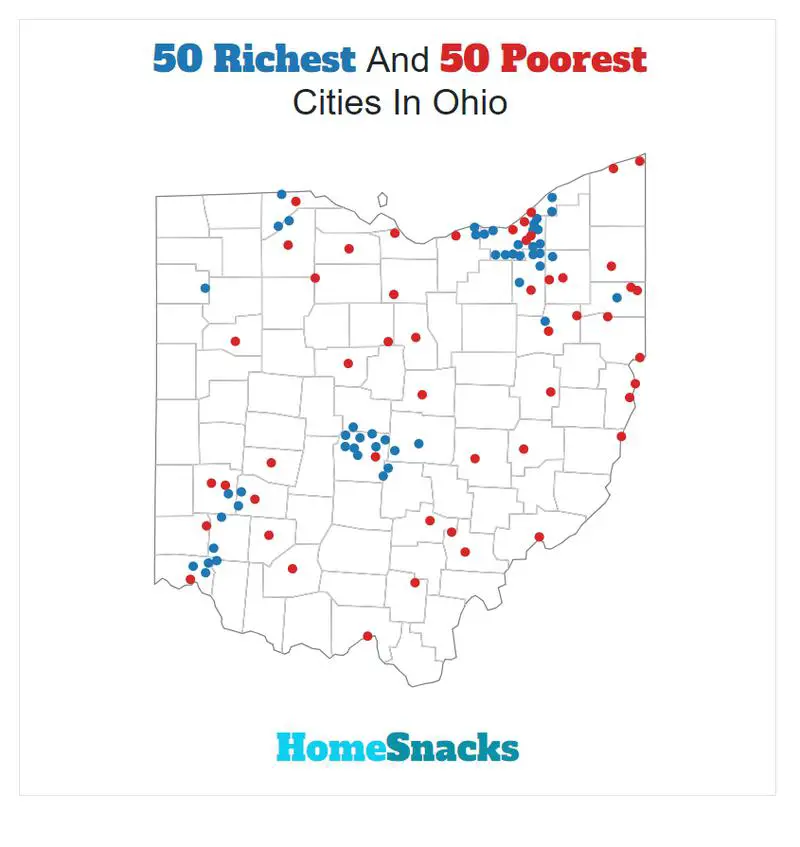 The first thing that comes to most people's minds when they think about determining the richest places is to simply identify personal incomes. After all, rich people have really high salaries.
However, we don't believe that one statistic wholly encompasses what it means to be one of the "richest places". So we looked at this set of criteria from the newly released 2014-2018 American Community Survey:
Poverty Level
Median Household Income
Unemployment Rate
Median household income is the most digestible way to understand how rich a place really is. The unemployment rate tries to capture the prospects for more people to become rich. If more people are employed, the richer the future looks.
After we collected the data for all 255 places with more than 5,000 people in Ohio, we ranked each place from 1 to 255 for each of the criteria, with 1 being the richest.
We then averaged all the rankings for a place into a "Rich Score" with the place having the lowest overall Rich Score, Independence, crowned the "Richest City In Ohio For 2020". You can download the data here.
You can learn more about the top ten below or skip to the end to see the rankings for all 255 places.

There You Have It - The Wealthiest Places In Ohio For 2020
Like we said earlier, when we set out to identify the richest places in Ohio, we weren't sure what we'd encounter, but it ended up being some of the best places to live in Ohio.
When you look at the data, the cities and places mentioned above meet the criteria for being at the very top of the income ladder for everyone that lives there.
If you're curious enough, here are the poorest cities in Ohio, according to data:
Poorest: East Cleveland
2nd Poorest: Youngstown
3rd Poorest: Cleveland
For more Ohio reading, check out:
Detailed List Of The Richest Cities In Ohio