Are you looking at your watch wondering when 5PM will finally come around? Sometimes, work can be fun, fulfilling, and exactly what you hoped for when you were a kid, but other times retirement is the best option. And if you're looking to retire in Georgia, we have you covered.
Georgia has a town for everyone. You can live a more active retirement somewhere like Alpharetta. Or you can start taking classes at Emory, get another degree, or even learn a new language. What about going on long hikes with your dogs on the Appalachian Trail outside of Ellijay.If you find yourself envisioning a retirement like that, then going to Georgia is the perfect place for you. Georgia is filled with beautiful beaches, mountains, iced tea, and sunshine. It also has Atlanta for the city-people and miles upon miles of small towns for everyone else. What more is there to love?
To help you feel secure in your decision of where to retire in Georgia, we took a look at the most recent Census and FBI data, among others, to find affordable places with plenty to do that are also safe — a retirement paradise. It turns out the suburbs outside of Atlanta check most of these boxes. So where are the top retirement cities in Georgia? Grab a peach and read on for the answer.
The 10 Best Places To Retire In Georgia For 2023
Why did Decatur take the top spot? And where are Atlanta and Sandy Springs?
We analyzed 69 cities in Georgia using our retirement goodness factors, like affordability, to determine the top ten best cities for retirement in the state of Georgia.
The best place to retire in Georgia for 2023? Congratulations Decatur, the best place for retirees in Georgia! For those living near Atlanta, it is hardly surprising that this suburb ranks first on our list. Most of our top ten are located near Atlanta. Not too surprising, considering Atlanta is the largest city in the state and is a massive research and urban center in the U.S. Filled with vibrant nightlife, cultural events, and delicious food, retiring somewhere near the city of peaches would be on the top of anyone's list.
Interested to see how your favorite city stacked up? Read on for more information about our methodology and to see why each city is the best for retirement in the state.
For more Georgia state reading:
---
Table Of Contents: Top Ten | Methodology | Summary | Table
---
The 10 Best Places To Retire In Georgia For 2023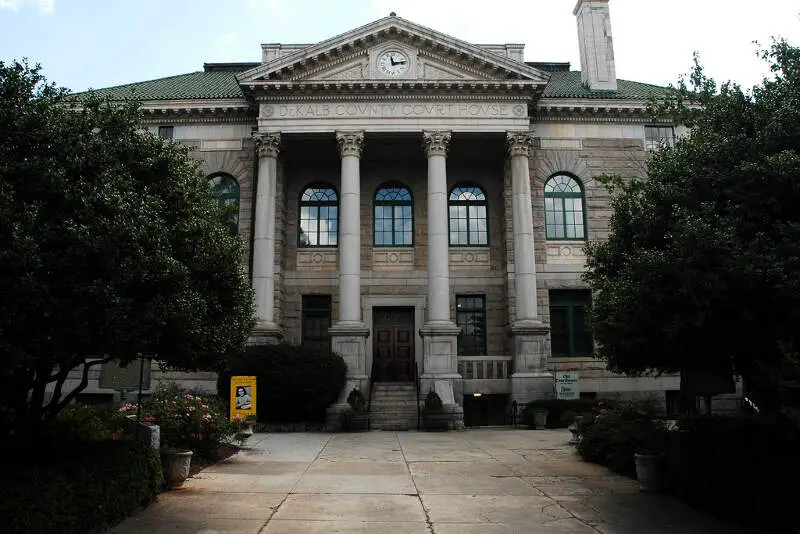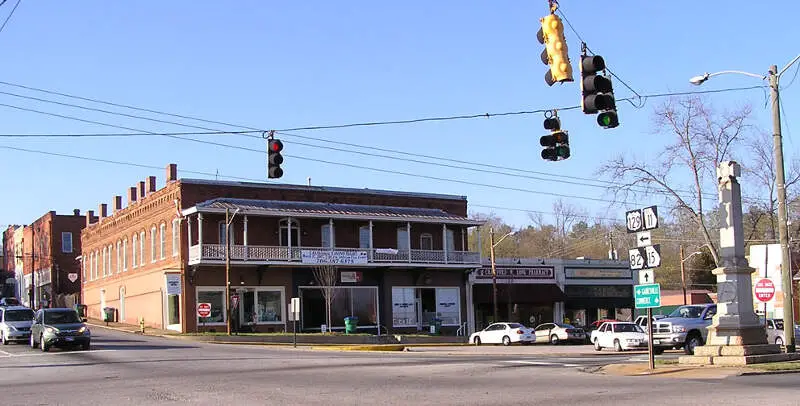 Source: Public domain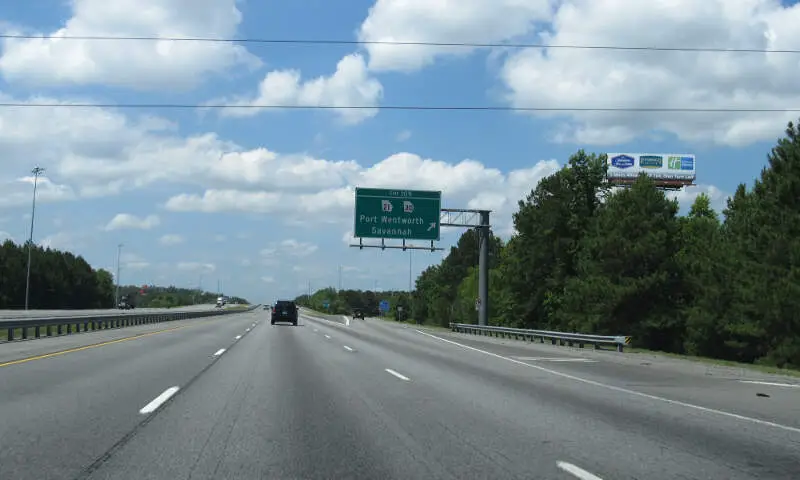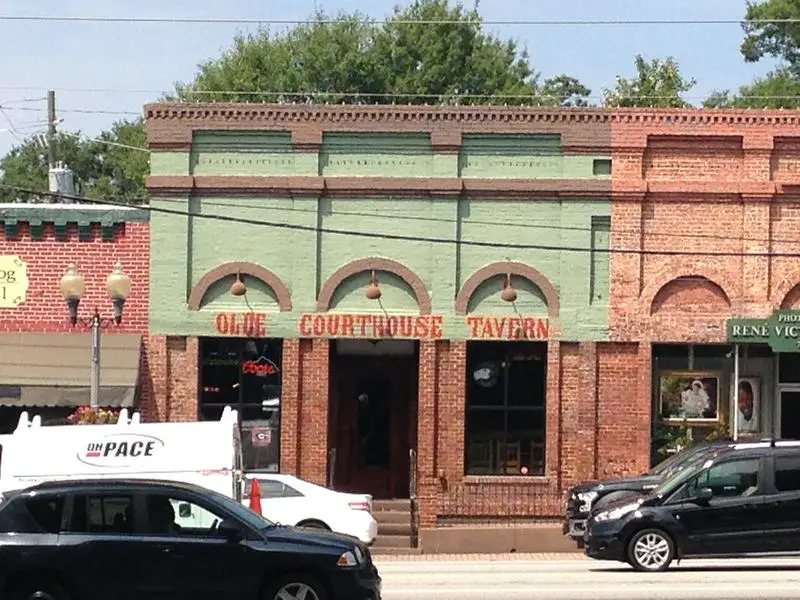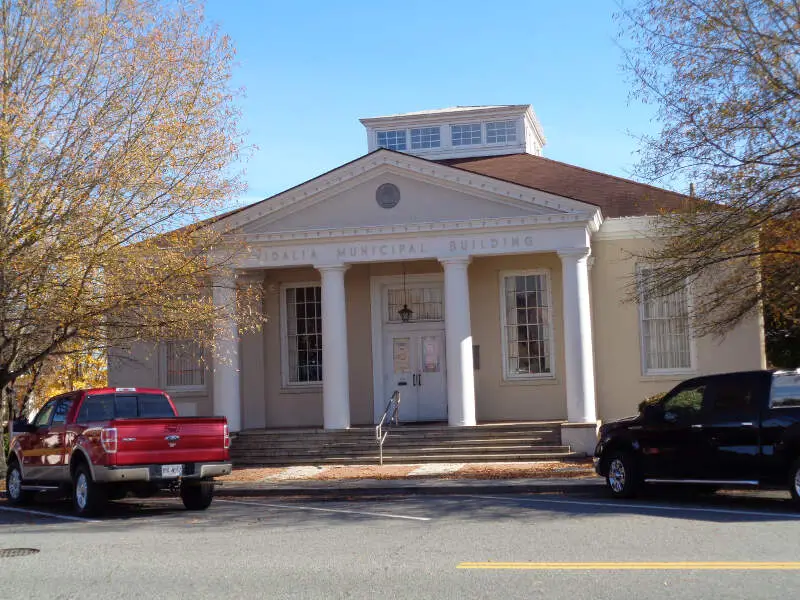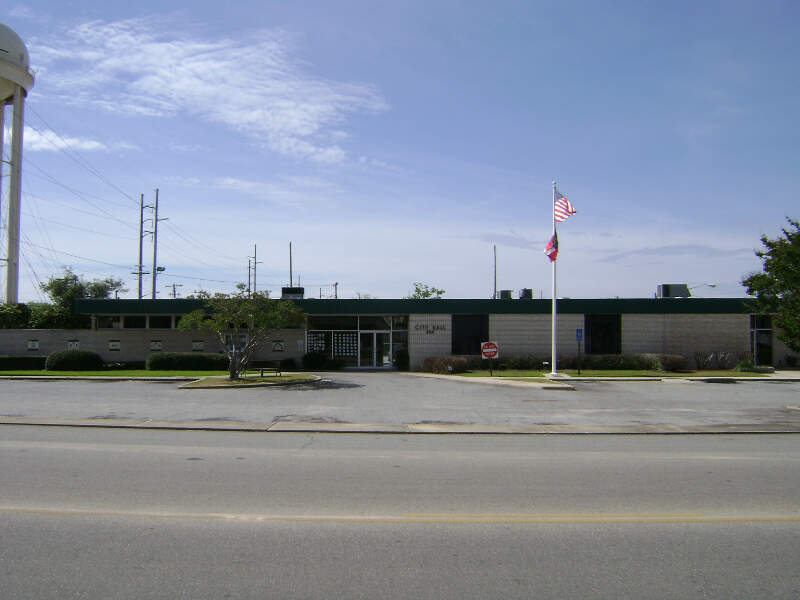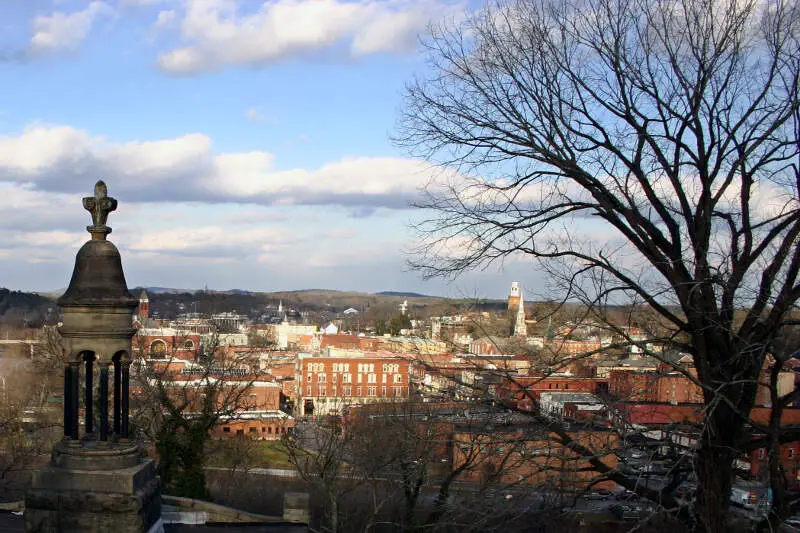 Source: Public domain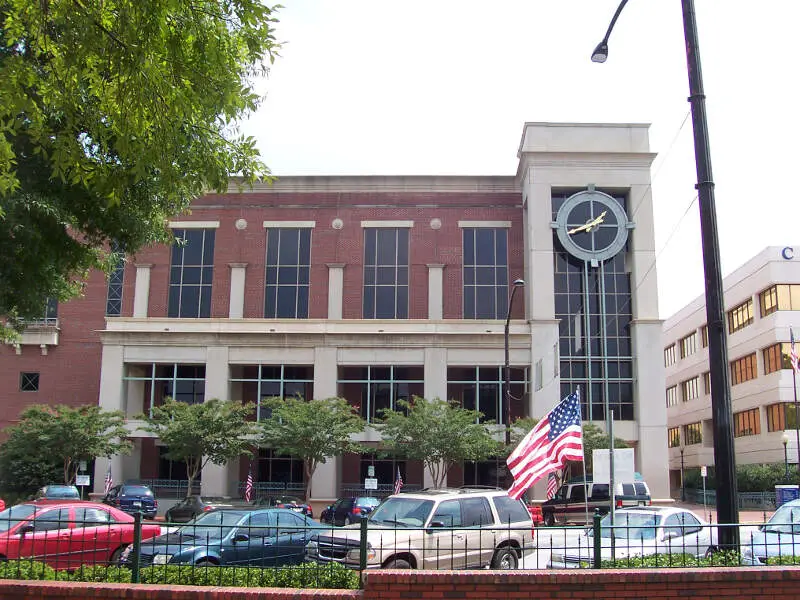 Source: Public domain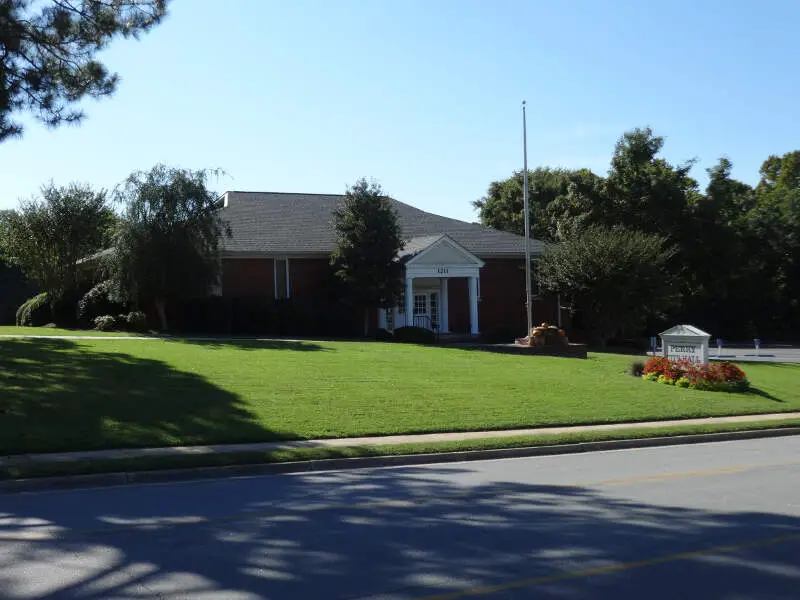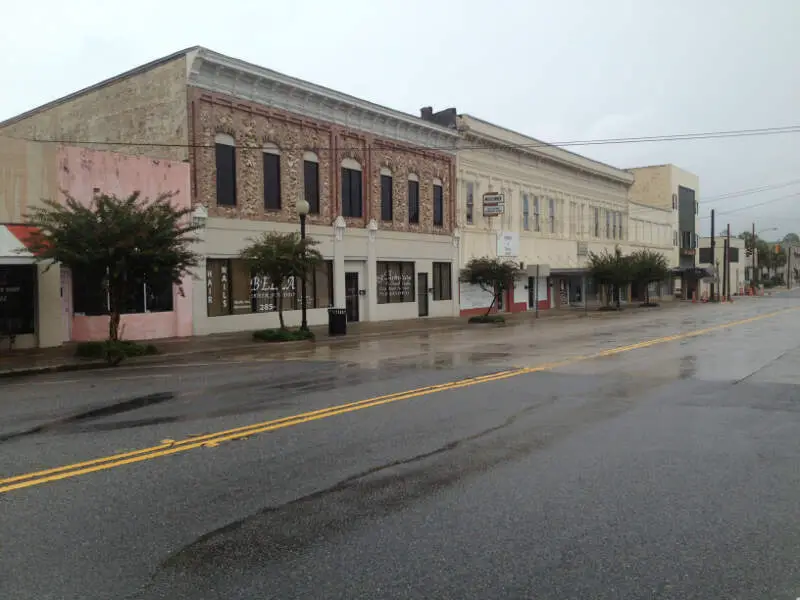 Methodology: How We Determined The Best Places To Retire In the Peach State for 2023
To create our ranking of the best places in Georgia to retire, we used Saturday Night Science.
We analyzed Census data to find all places in the Peach State — 620 cities and towns.
We then narrowed it down to places with at least 10,000 people that weren't townships. This left us with 69 places from across the state.
For these 69, we looked at the following criteria taken from the Census, the FBI's Crime Report, National Weather Service, and OpenFlights:
Low cost of living as measured by rent
Low crime
Things to do (Museums, Colleges, and Libraries in town)
Nice weather
Distance to the closest international airport
Other retirees (High median age)
We then ranked each of these places for each criterion from one to 69, with the lowest number being the best.
Finally, we took the average rank across these criteria. The place, in this case Decatur, with the lowest average rank, was crowned the best of the best, a place for you to start your second career.
The report has been updated for 2023. This reflects our tenth time ranking the best places to retire in Georgia.
Summary: Maybe You're Not Ready To Retire In Georgia Yet…
So there you have it, the best place to retire in Georgia goes to Decatur.
If you're not ready to hang up your office apparel yet, then these places might be up your alley:
Chamblee
Warner Robins
Monroe
For more Georgia reading, check out:
Best Places To Retire In Georgia
| Rank | City | Population |
| --- | --- | --- |
| 1 | Decatur | 24,334 |
| 2 | Jefferson | 12,727 |
| 3 | Port Wentworth | 10,502 |
| 4 | Fayetteville | 18,633 |
| 5 | Vidalia | 10,641 |
| 6 | Douglas | 11,680 |
| 7 | Rome | 37,509 |
| 8 | Marietta | 60,962 |
| 9 | Perry | 20,227 |
| 10 | Waycross | 13,898 |