If you did not land a six-figure salary job right out of college, you are probably worried about many things, but definitely one item in particular: money.
You may have a pretty well-paying job, but that makes little impact on the mountain of school debt you may have if your cost of living is outrageously high. Unfortunately, life after graduation and beyond for many is not full of candy and exotic vacations, but rather is filled with the question: how do I save when I can barely make ends meet?
The south of course — and in particular South Carolina. That's right– the southern states are one major region in the U.S. that won't wipe your bank account clean. But what is a good state to live in? While it may be hard to believe at first, South Carolina is a great place to live and not just because it is cheap.
In South Carolina, you can stroll through the streets of Charleston on a haunted ghost tour, cheer on the Gamecocks during a football game in Columbia, and hit the beaches in Hilton Head or Myrtle Beach.
In the Palmetto state, you can have easy access to both the beach and the mountains. You can eat some ridiculously good peaches and have your fill of local breweries. You can also meet some really nice people. The South is known for its southern hospitality.
So where are the most affordable places to live in South Carolina?
The 10 Most Affordable Places To Live In South Carolina
What is the cheapest place to live in South Carolina? If you are looking for some cheap rent, Fountain Inn is your place to go. Fountain Inn ranks #1 again this year for the cheapest city to live in South Carolina.
If you are looking for a cheap place in a suburb area outside of Greenville, one of the best cities in South Carolina, Fountain Inn and Mauldin are waiting for you. No matter where you end up in South Carolina, you can be sure of two things: the food will be epic and the affordability will be shocking.
Read on to learn more about how we crunched the numbers and the other super affordable cities South Carolina has to offer.
And if you already knew these places were cheap, check out some more reading about South Carolina and the cheapest places in the country:
The 10 Cheapest Places To Live In South Carolina For 2021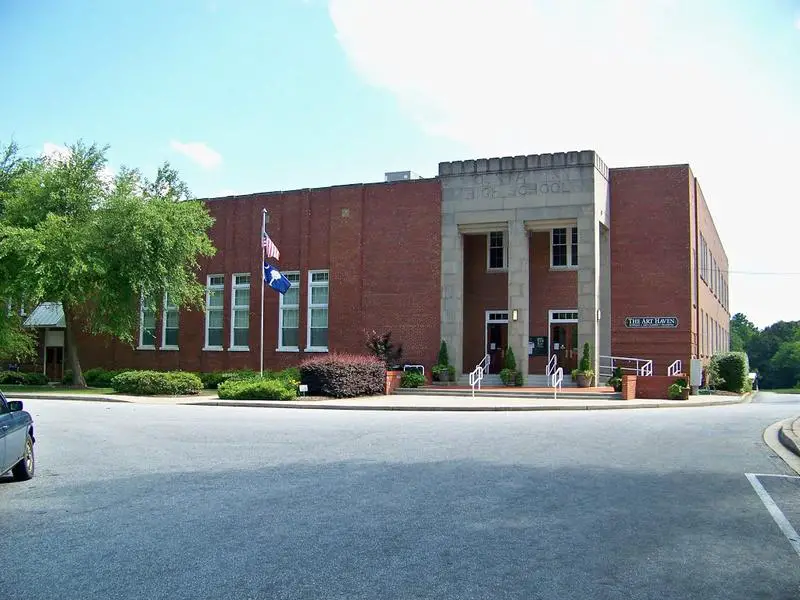 It's not very often that you find a deal as sweet as South Carolina's most affordable city, Fountain Inn. Located slightly southeast of Greenville, "The Diamond Tip of the Golden Strip" is the second most affordable place in South Carolina to buy or rent a home.
Not to mention, with Anderson and Spartanburg also in Fountain Inn's backyard, it's a great place to live if you want quiet, small town living with affordable shopping and entertainment close by.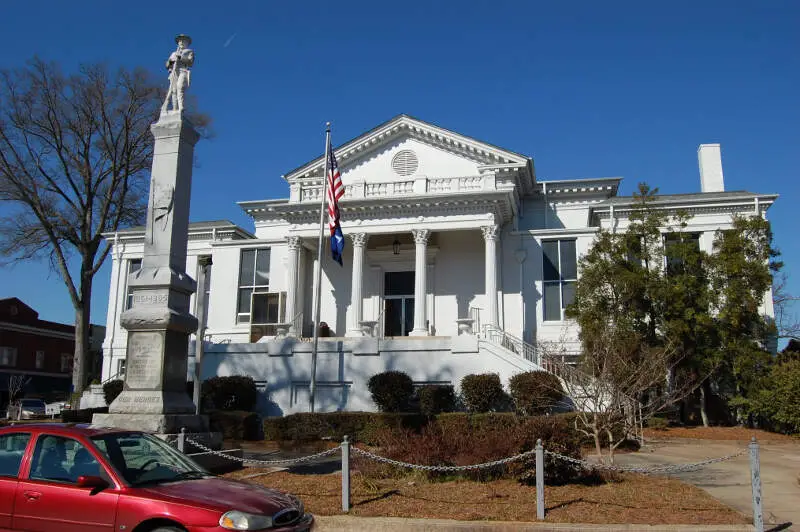 Source: Public domain
Have you heard? Laurens is South Carolina's second most affordable city and the "Gateway to the Upstate" shows no signs of slowing down.
Laurens moved up four places from last year due to its third best place to buy a home based on the city's median income ranking. The amenities in Laurens are also not too shabby. Yes, if you haven't spent the day exploring the Laurens Historic District or taken in their Riverfront Freedom Festival then you have some work to do.
Moving up the ranks to solidify South Carolina's third least expensive city, "The Gateway to Tree City USA," Irmo, must be made of money trees because this city has made life super affordable.
Located on the banks of Lake Murray, Irma, shows us that you can have the best of everything: a great lake life on a budget and affordable housing as this city is the best place to buy a home based on income. The catch? You're going to have to make at least $66,313/year.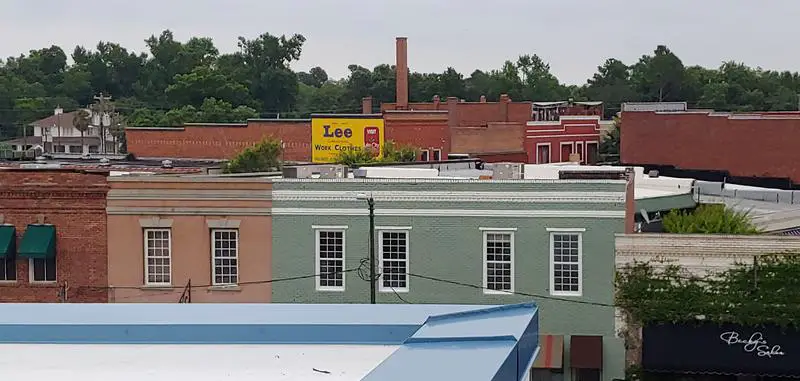 Coming in as the fourth most affordable place to call home is Lake City, a city of 6,617 about a half-hour south of Florence.
Sure, Lake City has a low cost of living, with things like healthcare, transportation, and services all costing less than your typical American city. But what really stands out in Lake City is the thriving community.
From the public art and horticulture that beautifies every corner of Lake City, to the seemingly endless string of events, to the spectacular dining and shopping downtown, there's something for everyone in Lake City.
If you just want to give it a try to see how you like it, the median rent here is $719 — about 20% cheaper than the statewide average. If you like Lake City enough to make it your forever home, the median home price is $89,700.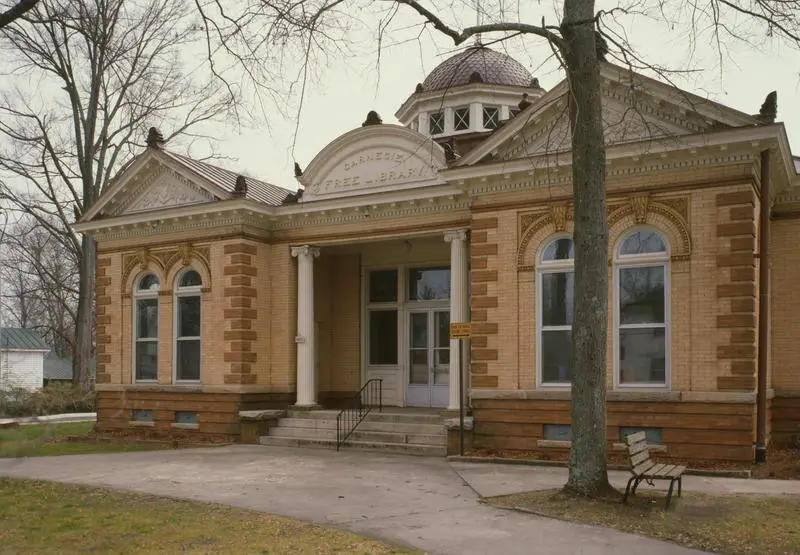 Source: Public domain
The county seat of Union County in the northern part of the state, Union ranks as the fifth cheapest place to live in South Carolina. Union enjoys a median rent of just $639, so anyone can afford to give this spot a try.
Homes in Union have a median price of $80,700, which is the fourth least expensive you can find in South Carolina. The overall cost of living in Union is only slightly lower than the South Carolina average, but in terms of housing, Union is 40% cheaper than the rest of the state.
For fans of American history, the Rose Hill Plantation State Historic Site offers a rare glimpse at South Carolina's history in one of the best-preserved plantation homes from the era. There are also short, well-maintained hiking trails in the area if you're just looking for a place to get outdoors.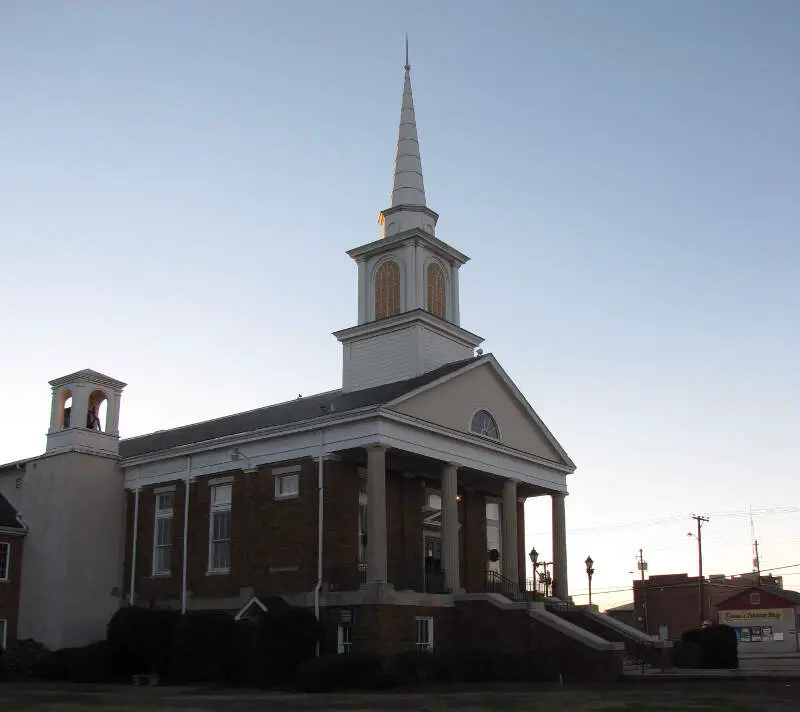 Coming in as the sixth least expensive place to live in South Carolina for 2021 is Dillon, a city of 6,394 situated 40 miles northeast of Florence. Besides being affordable, Dillon has stuff to keep you entertained on a budget if you like the outdoors.
For instance, Little Pee Dee State Park is right in your neighborhood, with some of the best camping, hiking, fishing in the area.
Dillon's overall cost of living score is 88, compared to South Carolina's 94 and the national average of 100. In terms of housing, though, Dillon is much cheaper than those numbers suggest. The median home price in Dillon is $118,500.
If you just want to give Dillon a try to see how you like it, you're in luck because the city has the fifth lowest median rent in South Carolina at $618.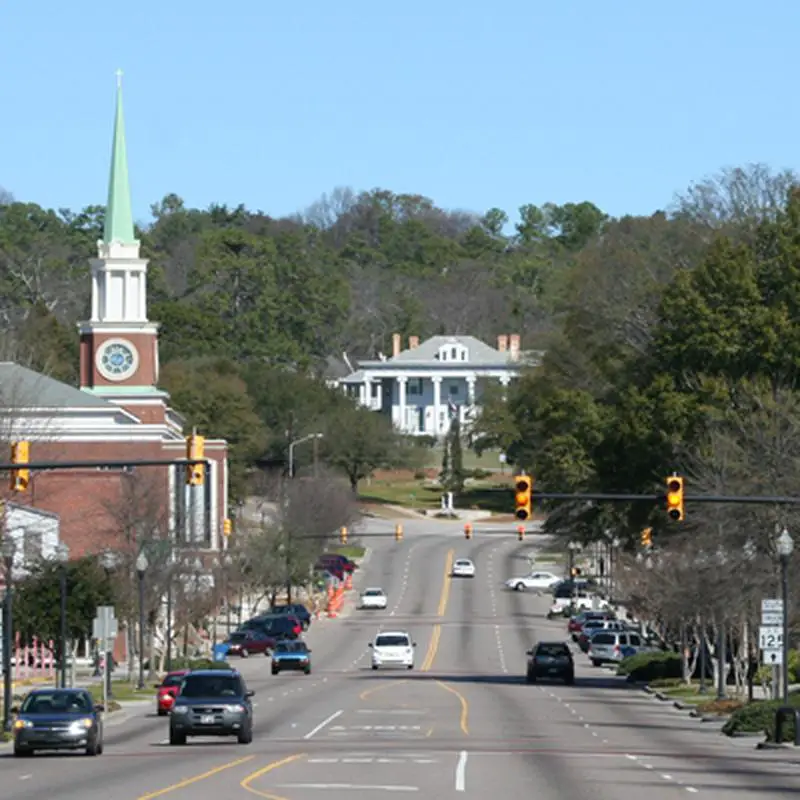 Source: Public domain
Located on the north bank of the Savannah River, North Augusta is not only the seventh most affordable city in South Carolina, it is the epitome of southern hospitality with a pinch of southern charm. The best part of this deal, you won't have to win the South Carolina lottery to get your hands on home in North Augusta because "The Riverfront" is the 14th best place to buy a home based on the city's median income.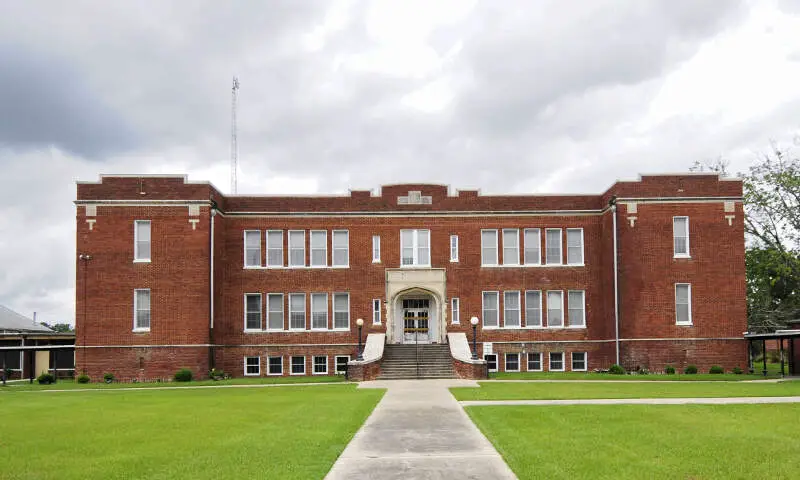 We can't believe that Batesburg-Leesburg made The Palmetto State's cheapest places to live list as the eighth most affordable city. This city has five star dining and posh shopping, and still, it's the 11th most affordable place to buy a home based on median income data.
So, if you want to know where to steal the best deal in South Carolina, The Twin Cities are like a ripe Peaches N Such peach just waiting to be picked.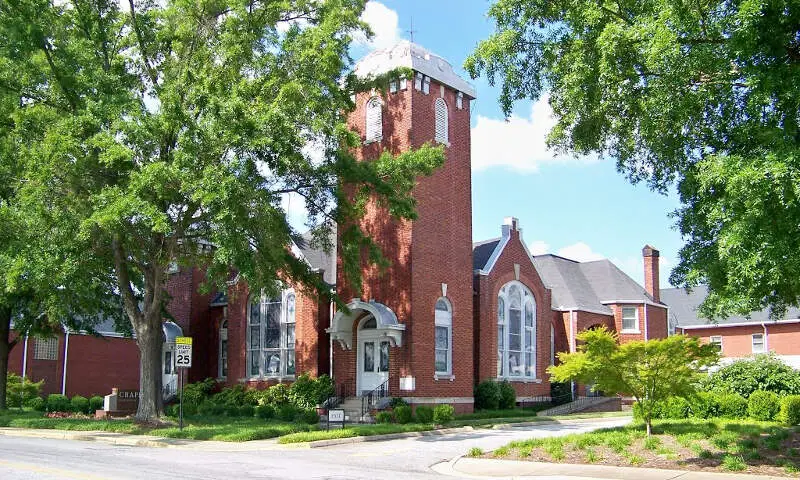 This "Character Protected, Community Perfected" city has made buying a home affordable, education and safety a priority, and its 22,234 residents employed.
Kemet, Milliken, and Pare-Chem are three companies in Simpsonville that are helping to keep the economy in South Carolina's ninth most affordable place to live moving; and take from us, it's paying off. We think that buying your forever home in Simpsonville is a smart choice.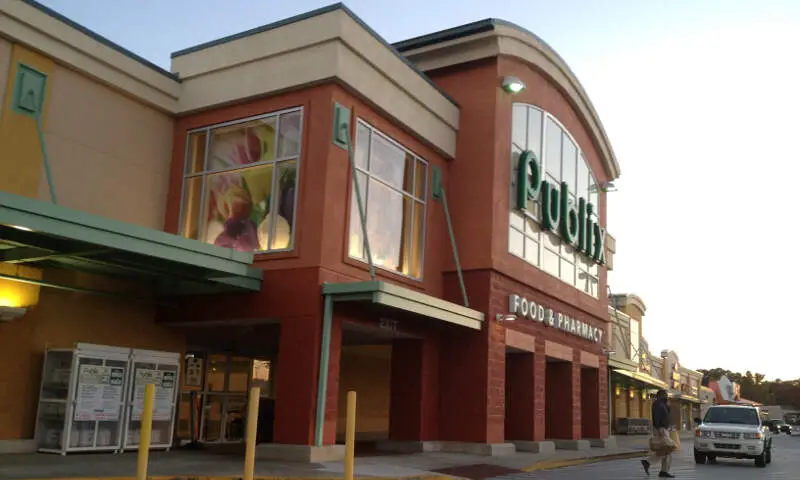 What do 25,217 Mauldin residents know that we don't? Well, besides the fact that they currently get a pretty good bang for their buck, they are South Carolina's tenth most affordable place to live; and economically speaking, that frees up a lot of their money for fun.
So, if you've ever passed by the McDonald's on W. Butler Rd and wondered why there were so many people with the 'big' shake, it's because they make $67,860/year and they only had to spend $163,800 on a home. Sorry, Mauldin, your secret is out.
How We Determined The Most Affordable Places To Live In The Palmetto State For 2021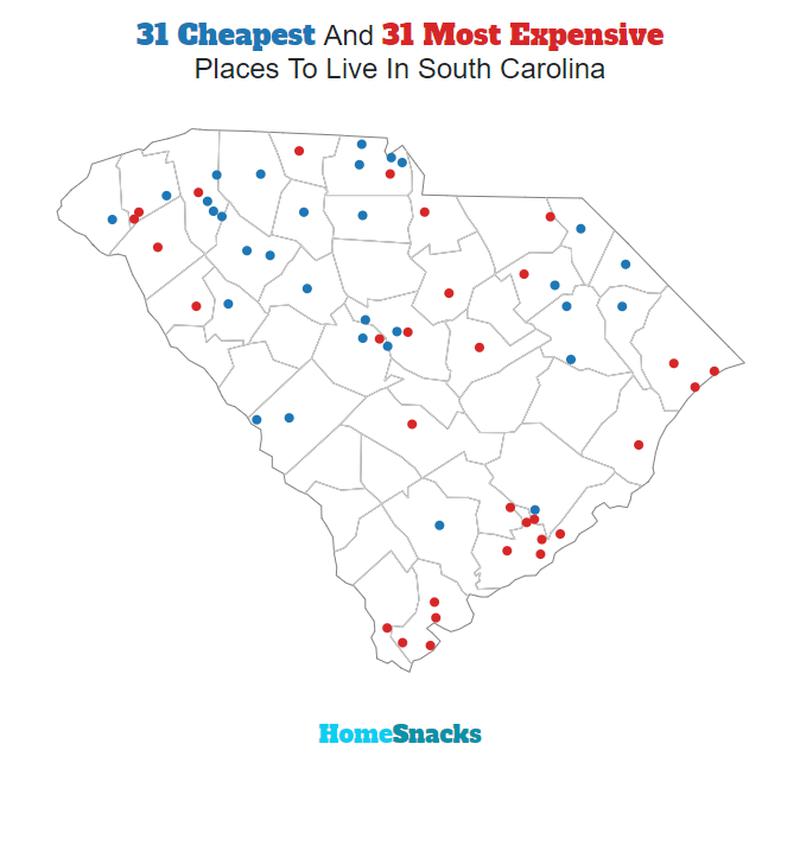 The two most important things to think about when it comes to being able to afford if you can live comes down to:
How much do money do I make?
How much do I have spend to live there?
You need to understand your costs in the context of how much money you make.
For example, if the median household earns $100,000 and spends $40,000 on housing it's actually cheaper to live there than a place with a median income of $50,000 and housing costs of $21,000. You might spend more on housing, but you have more money overall to play with.
With that example in mind, we derived several statistics from the latest Census American Community Survey 2015-2019 around incomes and costs. They are:
Median Home Price / Median Income (lower is better)
Median Income / Median Rent (Higher is better)
Median Home Price
We added simply median home price because high home prices generally correlate with higher expenses for all costs related to homes (heating, electricity, etc).
You can then compare these metrics in each of the places in South Carolina to figure out which is the least expensive.
What you are left with is a "Cost of Living Index" by taking the average rank of each of these metrics for each city.
So we used that cost of living index in order to rank all of the 65 places in South Carolina that have more than 5,000 people.
The place with the lowest cost of living in South Carolina according to the data is Fountain Inn. You can download the data here.

There You Have It Mr. Or Mrs. South Carolina Cheapskate
If you're looking at the cost of living numbers in South Carolina, this is an accurate list of the most affordable places to live in South Carolina for 2021.
Here's a look at the most expensive cities in South Carolina according to the data:
Port Royal
Clemson
Myrtle Beach
For more South Carolina reading, check out:
The Most Affordable Places To Live In South Carolina
Editor's Note: We updated this article for 2021. This is our seventh time ranking the cheapest places to live in South Carolina.