This article is an opinion based on facts and is meant as infotainment. Don't freak out.
Swipe left for slideshow. Article continues below.
It's the dead of winter, and the time of year when the ground is frozen, the air is bone chilling, and there are piles of dirty, nasty ice encrusted snow all over the place. Sure, a Saturday morning right after a foot of fluffy snow is the best thing ever.
But for the most part, this is about the time of year when we're just about ready for Spring.
So, put on your parkas, snow boots and your gloves and let's go outside to see which Wisconsin cities get dumped on the most every year. After analyzing all cities with a decent amount of people in them, we came up with this list as The 10 Snowiest Cities In Wisconsin:
Rhinelander
Ashland
Wausau
Weston
Rothschild
Kronenwetter
Rib Mountain
Antigo
Marinette
Plymouth
Read on below to see where your town ranked, you snow angels. If you're curious, Oregon, McFarland and Fitchburg all get the least amount of snow every year, on average, in Wisconsin. They all get 22 inches apiece. And that's the lowest? Wow.
What snow measuring criteria did we use?
In order to rank the snowiest cities in Wisconsin, we only had to scrape the database of the National Oceanic and Atmospheric Administration (NOAA), to see which cities in the Big Cheese to get the most annual snowfall.
Before we get too far, here are the annual snowfall rates for major cities: Green Bay 46 inches, Waukesha 40 inches, Madison 38 inches, LaCrosse 36 inches, and Milwaukee 35 inches. There's a complete chart at the bottom.
1. Rhinelander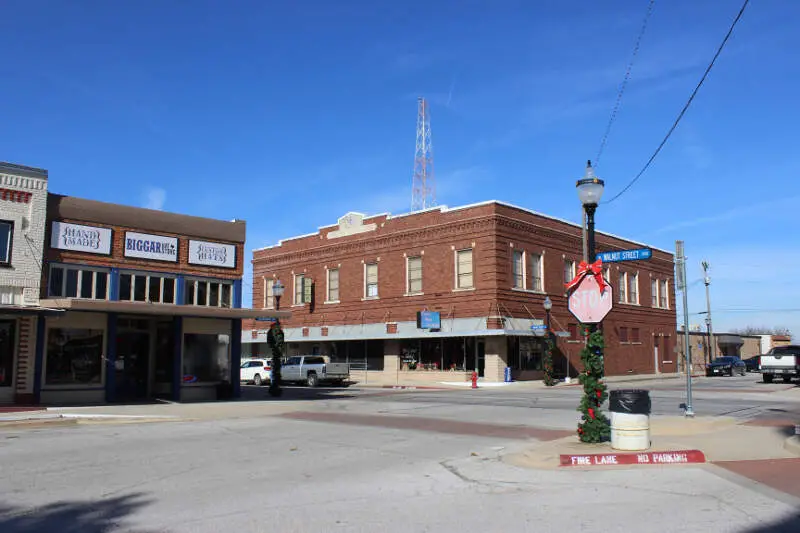 Flickr user cohodas208c
Population: 24,654
Annual snowfall: 62 inches
2. Ashland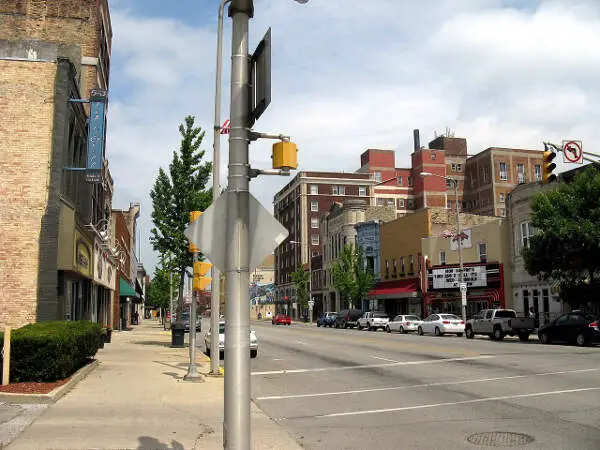 Flickr user Lynn
Population: 8,213
Annual snowfall: 57 inches
3. Wausau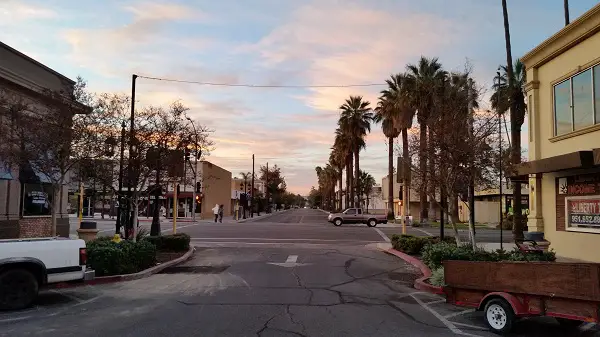 Flickr user vxia
Population: 39,766
Annual snowfall: 56.7 inches
4. Weston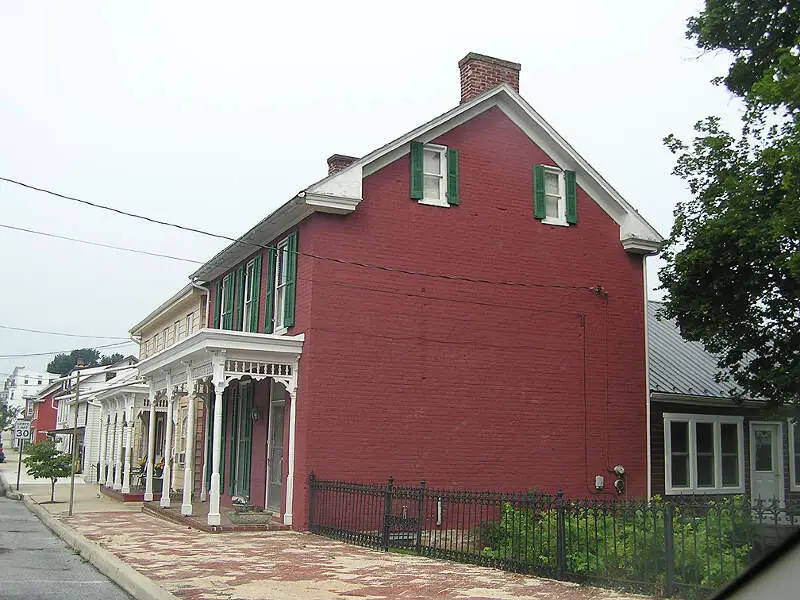 Flickr user Jim Sisko
Population: 14,702
Annual snowfall: 56.6 inches
5. Rothschild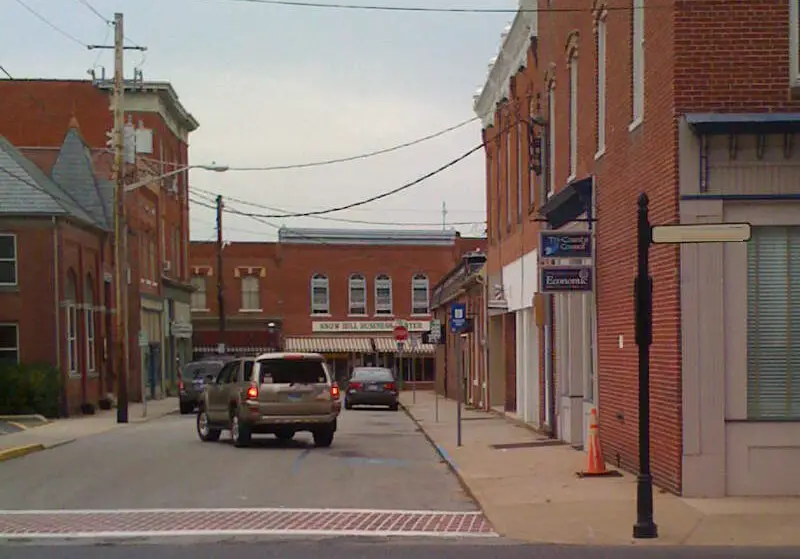 Flickr user Joel Hamilton
Population: 5,288
Annual snowfall: 56.6 inches
6. Kronenwetter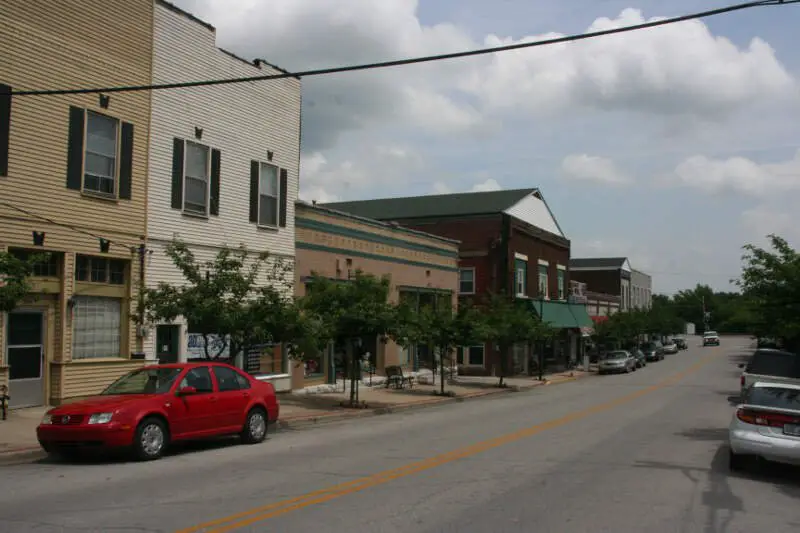 Flickr user Chris Gaziano
Population: 7,163
Annual snowfall: 56.5 inches
7. Rib Mountain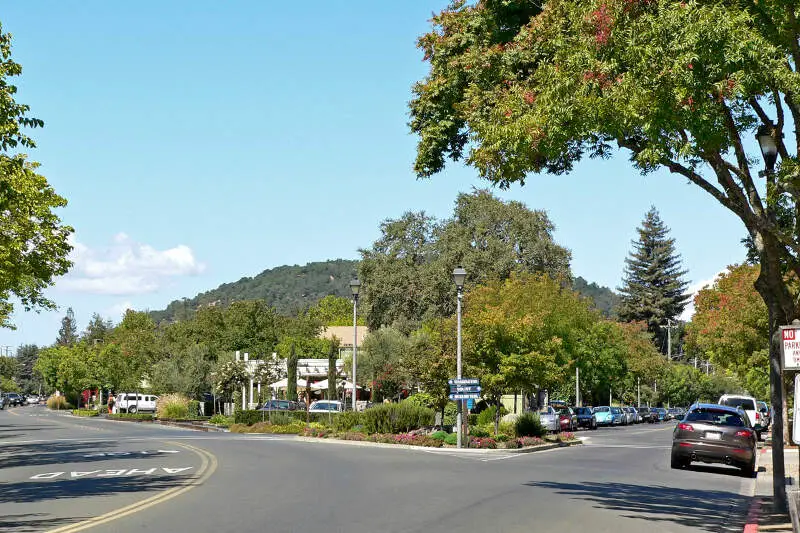 Flickr user jkbeitz
Population: 5,749
Annual snowfall: 56.5 inches
8. Antigo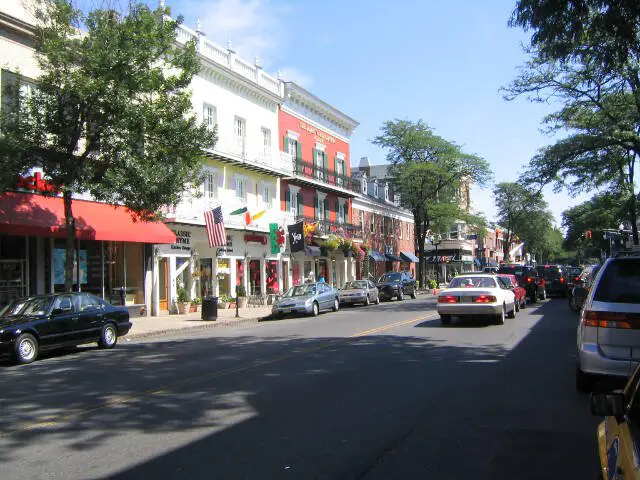 Flickr user Lynnava
Population: 8,189
Annual snowfall: 56.3 inches
9. Marinette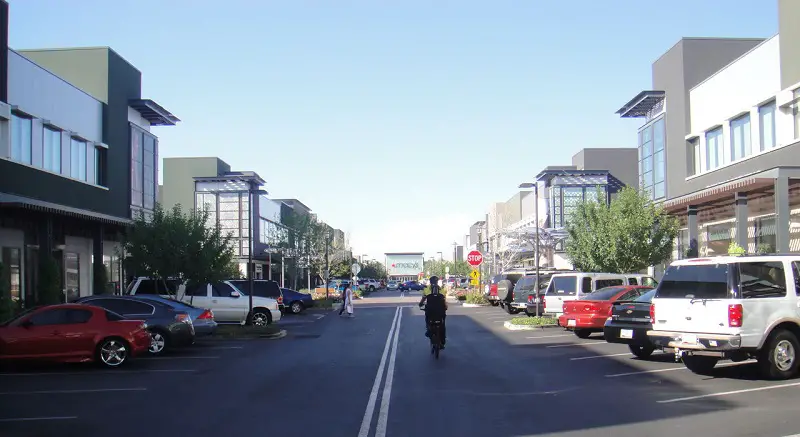 Flickr user Jason Crouse
Population: 11,585
Annual snowfall: 52 inches
10. Plymouth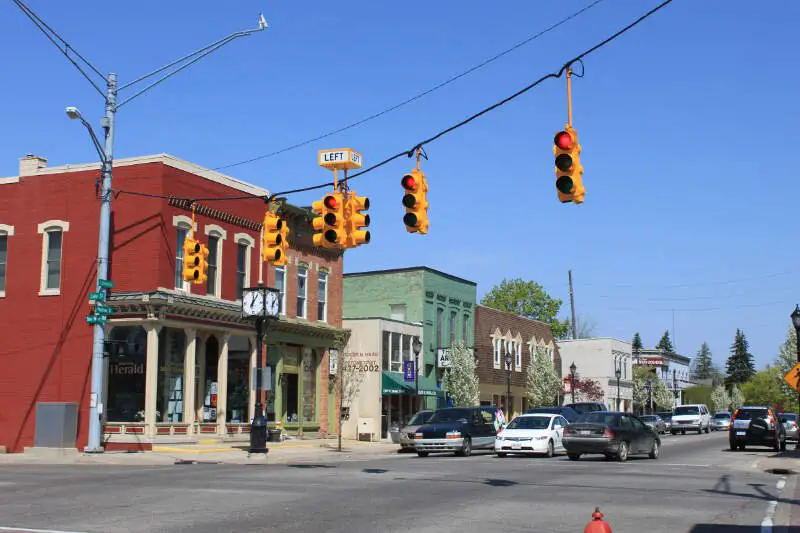 Flickr user Royal Broil
Population: 8,461
Annual snowfall: 51 inches
Climbing out from under the data
If you're measuring the locations in Wisconsin with the most snowfall every year, this is an accurate list.
If you're curious, here are the places that get the least amount of snow in Wisconsin:
Oregon – 22 inches
McFarland – 22 inches
Fitchburg – 22 inches
Manitowoc – 30 inches
Fort Atkinson – 31 inches


Below is a complete chart with the snowfall data for each Wisconsin City:

| City | Snowfall Inches Per Year | Rank |
| --- | --- | --- |
| Rhinelander | 62 | 1 |
| Ashland | 57 | 2 |
| Wausau | 56 | 3 |
| Weston | 56 | 4 |
| Rothschild | 56 | 5 |
| Kronenwetter | 56 | 6 |
| Rib Mountain | 56 | 7 |
| Antigo | 56 | 8 |
| Marinette | 52 | 9 |
| Plymouth | 51 | 10 |
| Marshfield | 49 | 11 |
| Glendale | 47 | 12 |
| Shorewood | 47 | 13 |
| Fox Point | 47 | 14 |
| Whitefish Bay | 47 | 15 |
| Tomah | 47 | 16 |
| Green Bay | 46 | 17 |
| Ashwaubenon | 46 | 18 |
| Howard | 46 | 19 |
| Bellevue | 46 | 20 |
| De Pere | 46 | 21 |
| Ledgeview | 46 | 22 |
| Hobart | 46 | 23 |
| Suamico | 46 | 24 |
| Allouez | 46 | 25 |
| Shawano | 46 | 26 |
| Rice Lake | 46 | 27 |
| Sturgeon Bay | 46 | 28 |
| Merrill | 46 | 29 |
| Waupaca | 46 | 30 |
| Delavan | 46 | 31 |
| Elkhorn | 46 | 32 |
| Lake Geneva | 46 | 33 |
| Sheboygan | 46 | 34 |
| West Bend | 46 | 35 |
| Slinger | 46 | 36 |
| Hartford | 46 | 37 |
| Jackson | 46 | 38 |
| Grafton | 46 | 39 |
| Sheboygan Falls | 46 | 40 |
| Chippewa Falls | 46 | 41 |
| Grand Chute | 45 | 42 |
| Appleton | 45 | 43 |
| Kimberly | 45 | 44 |
| Neenah | 45 | 45 |
| Little Chute | 45 | 46 |
| Kaukauna | 45 | 47 |
| Menasha | 45 | 48 |
| Buchanan | 45 | 49 |
| Greenville | 45 | 50 |
| New London | 45 | 51 |
| Reedsburg | 45 | 52 |
| Richfield | 44 | 53 |
| Richfield | 44 | 54 |
| River Falls | 44 | 55 |
| Eau Claire | 44 | 56 |
| Altoona | 44 | 57 |
| Racine | 43 | 58 |
| Sturtevant | 43 | 59 |
| Sun Prairie | 43 | 60 |
| Cottage Grove | 43 | 61 |
| Waunakee | 43 | 62 |
| Mount Horeb | 43 | 63 |
| Wisconsin Rapids | 43 | 64 |
| Saratoga | 43 | 65 |
| Lake Hallie | 43 | 66 |
| Grand Rapids | 43 | 67 |
| Oshkosh | 43 | 68 |
| Stevens Point | 42 | 69 |
| Plover | 42 | 70 |
| Menomonie | 42 | 71 |
| Germantown | 42 | 72 |
| Sussex | 42 | 73 |
| Onalaska | 42 | 74 |
| Menomonee Falls | 42 | 75 |
| Cedarburg | 42 | 76 |
| Holmen | 42 | 77 |
| Sparta | 41 | 78 |
| Hudson | 40 | 79 |
| New Richmond | 40 | 80 |
| Mount Pleasant | 40 | 81 |
| Caledonia | 40 | 82 |
| Mount Pleasant | 40 | 83 |
| Tichigan | 40 | 84 |
| Caledonia | 40 | 85 |
| Waukesha | 40 | 86 |
| Pewaukee | 40 | 87 |
| Mukwonago | 40 | 88 |
| Muskego | 40 | 89 |
| Hartland | 40 | 90 |
| Vernon | 40 | 91 |
| Genesee | 40 | 92 |
| Berlin | 40 | 93 |
| Ripon | 40 | 94 |
| Watertown | 40 | 95 |
| Brookfield | 40 | 96 |
| Wauwatosa | 40 | 97 |
| Elm Grove | 40 | 98 |
| Twin Lakes | 40 | 99 |
| Delafield | 39 | 100 |
| Oconomowoc | 39 | 101 |
| Baraboo | 39 | 102 |
| Richland Center | 39 | 103 |
| Norway | 39 | 104 |
| Wind Lake | 39 | 105 |
| Monona | 38 | 106 |
| Madison | 38 | 107 |
| Jefferson | 38 | 108 |
| Lake Mills | 38 | 109 |
| Monroe | 38 | 110 |
| Platteville | 38 | 111 |
| Portage | 38 | 112 |
| Kenosha | 37 | 113 |
| Somers | 37 | 114 |
| Pleasant Prairie | 37 | 115 |
| Fond Du Lac | 36 | 116 |
| Mayville | 36 | 117 |
| Prairie Du Chien | 36 | 118 |
| Two Rivers | 36 | 119 |
| Brown Deer | 36 | 120 |
| Mequon | 36 | 121 |
| La Crosse | 36 | 122 |
| Burlington | 36 | 123 |
| Waterford | 36 | 124 |
| Milwaukee | 35 | 125 |
| West Allis | 35 | 126 |
| St. Francis | 35 | 127 |
| South Milwaukee | 35 | 128 |
| Greenfield | 35 | 129 |
| Cudahy | 35 | 130 |
| Oak Creek | 35 | 131 |
| Greendale | 35 | 132 |
| Hales Corners | 35 | 133 |
| Franklin | 35 | 134 |
| New Berlin | 35 | 135 |
| Port Washington | 35 | 136 |
| Beaver Dam | 34 | 137 |
| Waupun | 34 | 138 |
| Edgerton | 34 | 139 |
| Stoughton | 34 | 140 |
| Deforest | 34 | 141 |
| Beloit | 34 | 142 |
| Janesville | 33 | 143 |
| Milton | 33 | 144 |
| Middleton | 32 | 145 |
| Verona | 32 | 146 |
| Whitewater | 31 | 147 |
| Fort Atkinson | 31 | 148 |
| Manitowoc | 30 | 149 |
| Fitchburg | 22 | 150 |
| Mcfarland | 22 | 151 |
| Oregon | 22 | 152 |