This article is an opinion based on facts and is meant as infotainment. Don't freak out.
Swipe left for slideshow
This might be the most debatable topic in Steeler Nation this week.
Sure, everyone knows Pittsburgh is where the most Steelers fans are located, and most Pittsburghers can rattle off a few dozen friends who still wear their Troy Polamalu jersey to family functions on Easter.
But where else to Steeler fans live? Are they all in PA, or are there strong allegiances outside of the Commonwealth? Well, we're in luck, because we did some Googling and found the places where most die-hard Steeler fans live.
And the answer might surprise you. Here are the top places in America with the most Steeler fans:
Pittsburgh
Altoona
Johnstown
Erie
Youngstown, OH
Harrisburg
Lancaster
Lebanon
Wilkes Barre
Elmira, NY
Philadelphia
Hagerstown, MD
Buffalo, NY
Whoa, whoa, whoa. Don't get all bent out of shape because your hometown isn't mentioned here. Remember, this is science speaking.
Read on below to see how we figured it out, and use this as a conversation point when you're at the bar.
How do you know which cities have the most Steelers fans?
In order to rank the cities with the biggest Steelers fan base, we simply had to see which cities expressed interest in the Steelers the most online:
Which cities Googled the Steelers the most
Which cities were the biggest 'fans' of the Steelers on Facebook
Which cities Tweeted about #Steelers the most
1. Pittsburgh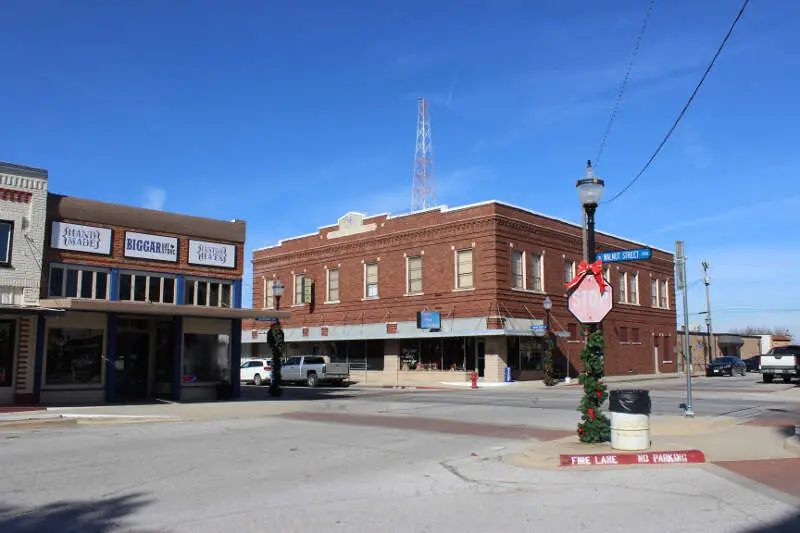 Flickr user Sean Hobson
Google index: 100
Facebook fans: 130,000
Twitter mentions: First
Okay, so obviously, you're going to expect Pittsburgh to rank highest in the nation for Steelers fans. They have by far the most search volume on Google, and the most Facebook followers of all.
In terms of Tweets, we stopped counting them. Trust us. Pittsburgh wins.
2. Johnstown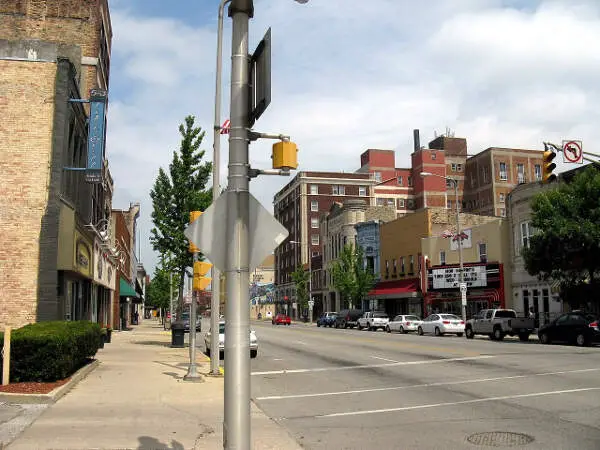 Valley Elementary School, Johnstown, on Twitter
Google index: 61
Facebook fans: 14,000
Twitter mentions: 6th
This city of 21,000 is about an hour east of Pittsburgh. Boy, are they hard core out there. They rank second for Google searches, and there are 14,000 fans within a 10 mile radius of the city's center. That means a ton of people here are hard core about the Steelers.
There were lots of Twitter mentions, too, including entire schools posting pictures on Steeler school spirit day.
3. Altoona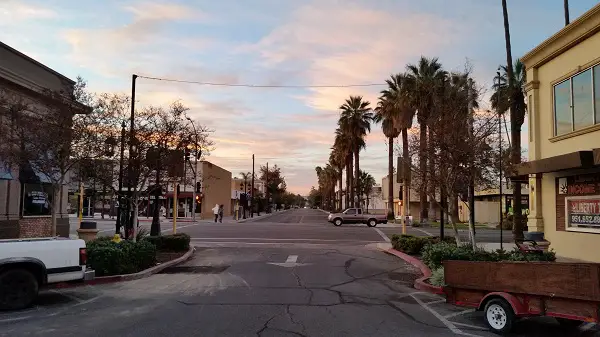 Wikipedia.
Google index: 58
Facebook fans: 13,000
Twitter mentions: 12th
A-Town is certainly fired up for the Black and Gold. They rank third in the nation (and hence, the world), for Google searches. In terms of Facebook fans, there are 13,000 within a short drive of Altoona, so for a city of 48,000, that's a ton.
There were quite a few Tweets coming from Altoona mentioning the Steelers. This was a good one:
"if we found a cure for cancer, it would not generate as much excitement in Altoona as the Steelers game."
4. Erie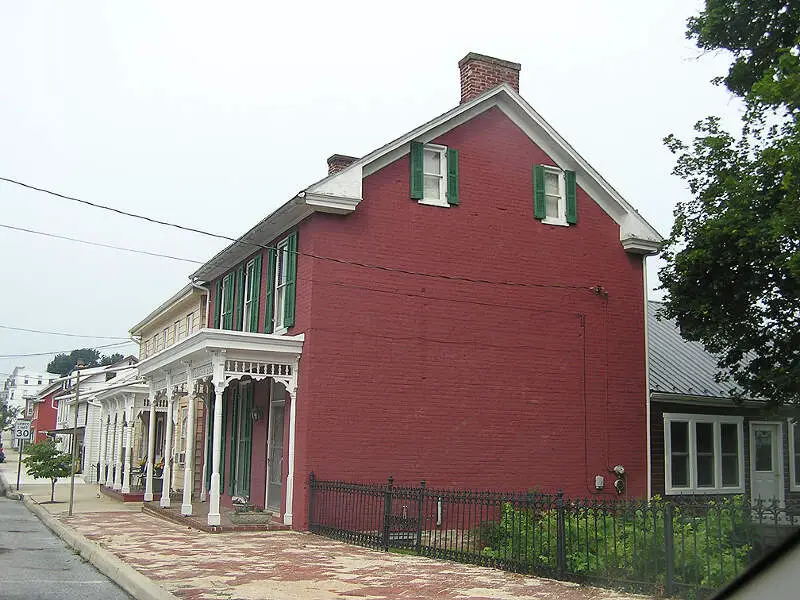 Wikipedia
Google index: 60
Facebook fans: 18,000
Twitter mentions: 8th
The city of Erie, PA tweeted this out the other day:
"Anyone living in #Erie for a long time knows that Steelers fans outnumber all other fans combined."
That seems to be just about right when you look at the data. Erie is 4th in terms of interest in the Steelers on Google, and there are 18,000 fans of the Steelers on Facebook. Erie is only a city of 102,000.
Believe it or not, there are a few people in Erie who don't back the Steelers. This game day Tweet was enlightening:
"Are there any bars in Erie that Steelers fans aren't ruining right now?"
Hey, calm down now, random Tweeter. Cleveland isn't too far away. You could go hang out with Browns fans if you don't like it.
5. Youngstown, OH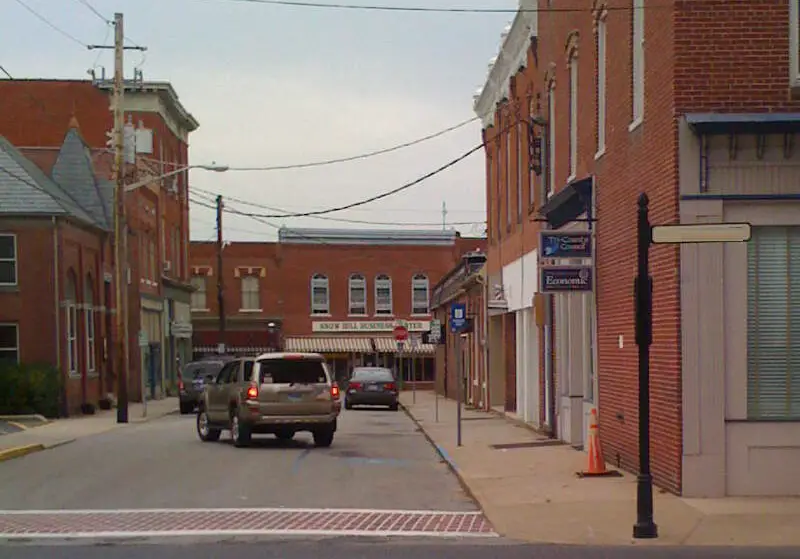 Fitz Toussaint is from Youngstown, OH
Google index: 50
Facebook fans: 20,000
Twitter mentions: 8th
Whoa, whoa, whoa. Are you telling me that there are more Steeler fans in the Ohio town of Youngstown than most other places in PA? Yes, it's true. This city of 65,000 has more than 20,000 fans within 10 miles of its city center.
Sure, it's a border town, but it's obvious that these people know a winning team when they see one. Browns? Bengals? Sheesh.
The Twitter results were somewhat skewed by the fact that replacement running back Fitz Toussaint is from Youngstown, OH. There's your trivia for the day.
6. Harrisburg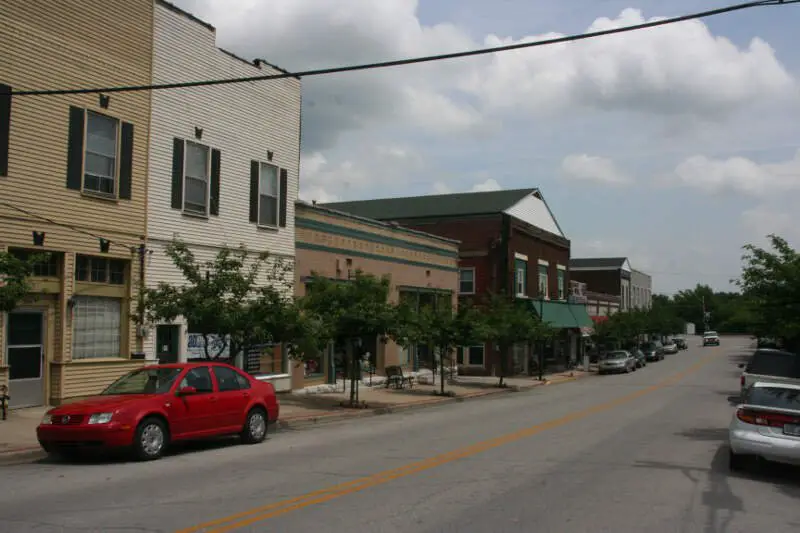 Wikipedia
Google index: 29
Facebook fans: 23,000
Twitter mentions: 6th
It makes sense that the capital of PA has a ton of Steeler fans, doesn't it? Harrisburg ranks 6th in the world for Google searches involving the Steelers, and it seems that nearly half of the population is a fan of the Steelers on Facebook.
Harrisburg is actually way closer to Philadelphia than it is to Pittsburgh. And lots of people in Harrisburg were expressing joy when they would air Steelers games over Eagles games locally.
7. Lancaster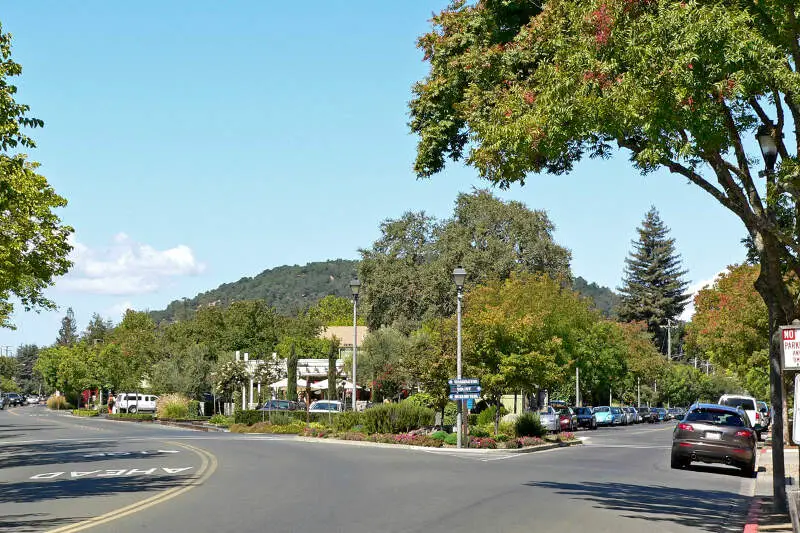 Wikipedia
Google index: 28
Facebook fans: 17,000
Twitter mentions: 14th
Lancaster is also in eastern PA, but they know which team to cheer for. Lancaster has 59,000 people proper, and many more within 10 miles, and there are 17,000 fans of the Steelers that live in the area.
There were a decent amount of Tweets originating from Lancaster. This one stood out:
"To all Bills fans: Thanks for taking care of the Jets today. If you're ever near Lancaster Pa I will buy you dinner. Go Steelers."
8. Lebanon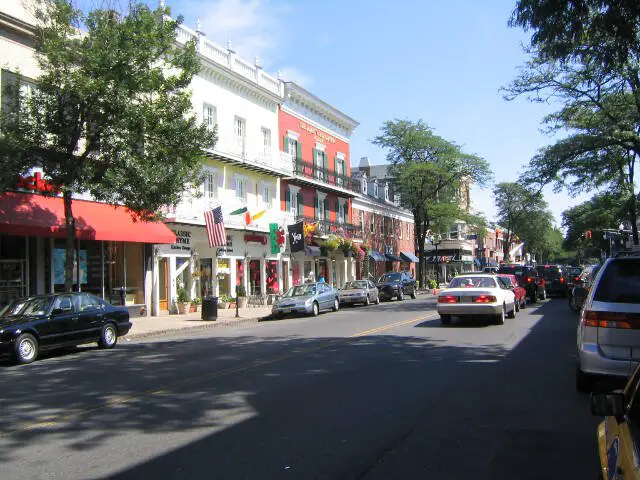 Wikipedia
Google index: 27
Facebook fans: 7,200
Twitter mentions: 19th
Lebanon, halfway between Reading and Harrisburg, has 25,000 people in town, and 7,200 are Steelers fans. The ratio is really high. Plus, the search volumes put Lebanon as the 7th most interested fanbase in the state.
9. Wilkes-Barre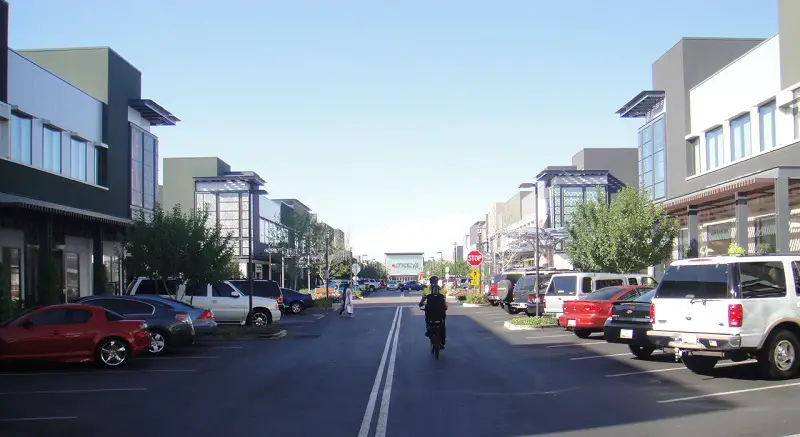 Wikipedia
Google index: 21
Facebook fans: 12,000
Twitter mentions: 21st
There weren't a lot of Tweets coming from Wilkes-Barre, but they sure do search for the Steelers a lot there. This city of 41,000 has more than 12,000 fans who follow the Black and Gold.
Like Harrisburg, there were a lot of people complaining online that they wanted to watch/listen to the Steelers over the Eagles here. Perhaps the NFL should pay heed and get on the ball.
People want to watch winners, right?
10. Scranton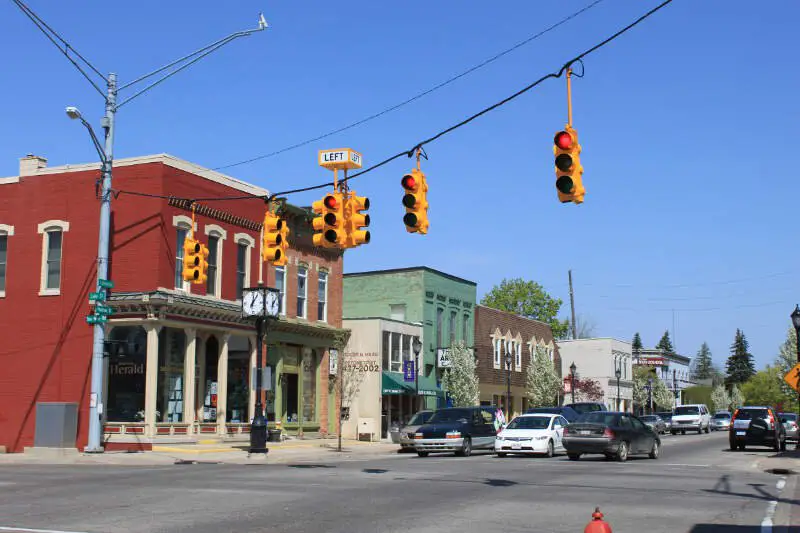 Wikipedia
Google index: 25
Facebook fans: 12,000
Twitter mentions: 14th
Scranton is close to Wilkes-Barre, and their numbers were almost identical. Lots of fans and searches per capita, and a high number of Tweets, including this gem:
"The Steelers should move their stadium to Scranton."
Well, we don't see that happening soon, but based on what just happened in L.A. this week, you never know.
There You Have It
If you're looking at the number of fans who show the most interest in the Steelers online, this is an accurate list.
Other interesting cities of note are the next three cities:
11. Elmira, NY has a Google search index of 13 and more than 10,000 fans in a city of 28,000.
12. Philadelphia has a Google search index of 11 and more than 130,000 fans in a city of 1.5 million.
13. Buffalo, NY has a Google search index of 8, and more than 28,000 Steeler fans on Facebook. There are 160,000 Bills fans there.
Disclaimer: This article is an opinion based on data. It should not be taken as fact.