The 10 Safest Cities In Pennsylvania For 2020
We used data and science to determine the places in Pennsylvania where everyone sleeps safe and sound.

Editor's Note: This article has been update for 2020. This is our sixth time rankings the safest places to live in Pennsylvania.
Swipe left for slideshow. Article continues below.
Article Table Of Contents
(Skip to section)
Love Philly Cheesesteaks?
The foundations of America's history?
The Liberty Bell and Declaration of Independence?
Then the safest place to live in Pennsylvania is the place for you to call home -- Fox Chapel.
We looked at the most recent FBI crime data for the places in Pennsylvania with more than 5,000 people and ranked them based on the number of property crimes and violent crimes per capita. In other words, we identified the places that live up to Philadelphia's nickname of the "City of Brotherly Love."
Whether you are a black and gold fan, or green and white, we know you'll be interested in finding out where the safest places to live in Pennsylvania are. And lucky for you, most of PA is super safe as it ranks as the 11th safest state in America this year according to our data.
So grab a cold Yuengling, settle down with your scrapple, and bunker down as HomeSnacks takes you on a tour of the places that are safe and sound around the Quaker State.
Here are the 10 safest cities to live in Pennsylvania for 2020:
What is the safest city in Pennsylvania to live? Of the 185 biggest cities in Pennsylvania to rank, Fox Chapel ranked #1 on our safest cities in Pennsylvania in 2020 based on FBI crime data.
As a suburb of Pittsburgh, this little town's got a lot to offer.
Keep reading to check out where your favorite city in PA ranked and to learn more how we crunched the numbers for this year's ranking.
For more reading on safe places to live in and around Pennsylvania, check out:
The 10 Safest Cities In Pennsylvania For 2020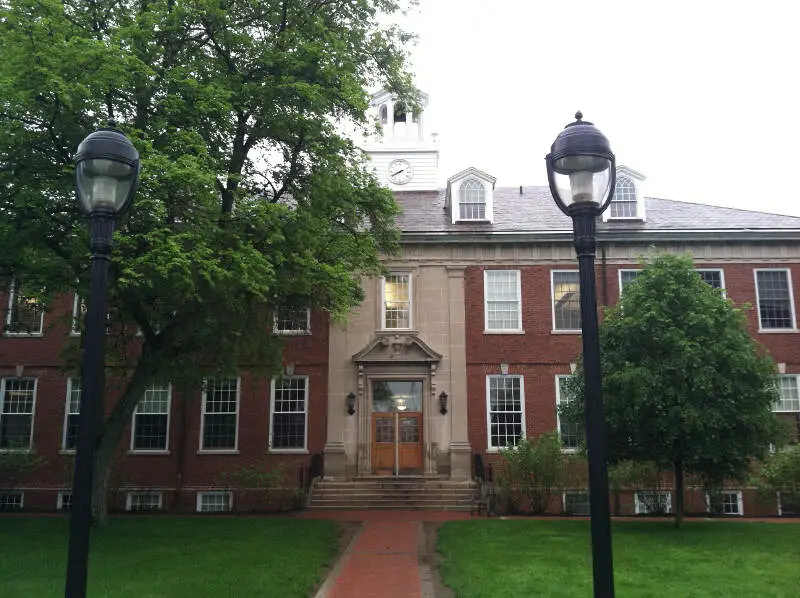 Fox Chapel takes the trophy this year as the safest place to live in Pennsylvania for 2020 -- a reward it should stick on its refrigerator for the next year.
The town has the second lowest violent crime rate and second lowest property crime rate in the state. Seeing as how chapel is in the name, it's probably safe to say they do unto their neighbor as they want done to them. Or however that saying goes.
Fox Chapel is a borough in Allegheny County and is a suburb of Pittsburgh located about 6 miles northeast of downtown.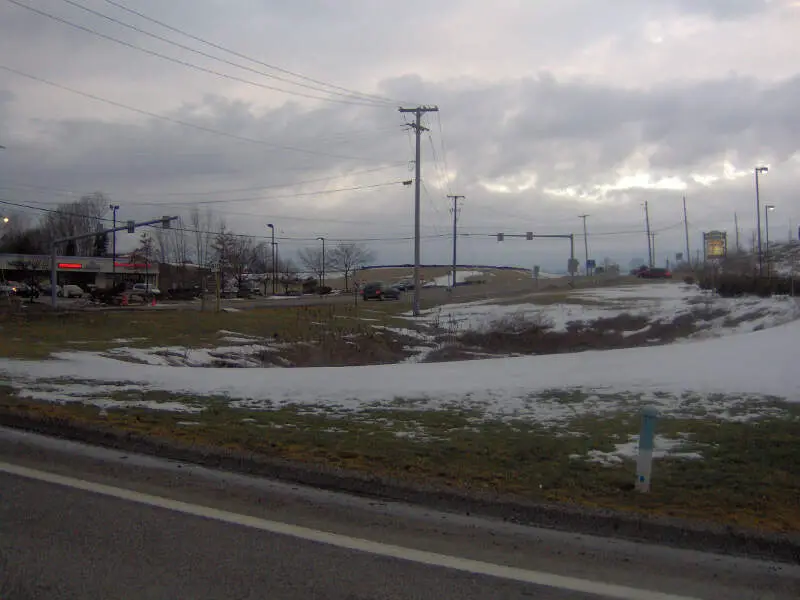 Source: Public domain
Franklin Park now ranks as the second safest city in Pennsylvania. And while that might be a bit of a disappointment for the city -- it's still super safe and a model for basically everywhere else in the state.
The city has the ninth lowest violent crime rate and fifth lowest property crime rate in the state. Violent crimes here are so rate that only the village elders remember them. Because every town has elders right?
Franklin Park is located near the Western border and is a northern suburb of Pittsburgh.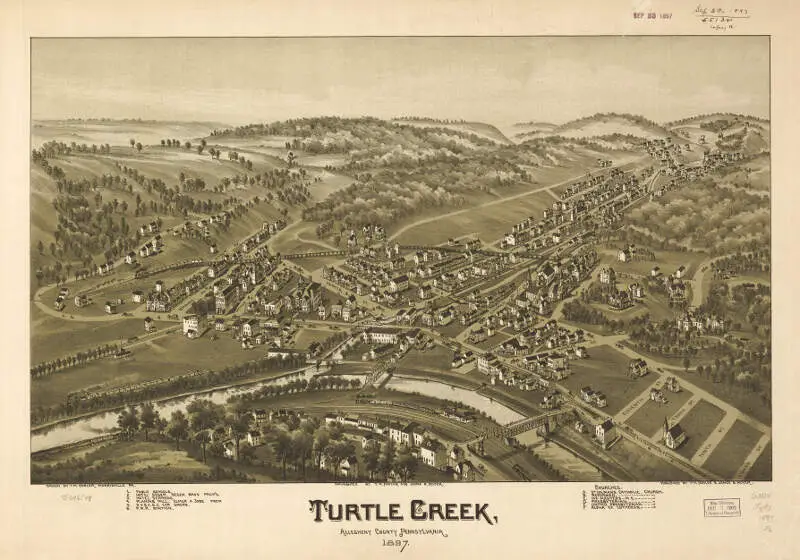 Source: Public domain
Turtle Creek made some massive gains to achieve its status as the third safest city in Pennsylvania this year, jumping up 28 spots from last year. In particular, Turtle Creek's property crime rate fell to the lowest level in the whole state, with borough only experiencing one property crime a month on average. That's a rate ten times lower than the U.S. average. So there's no need to fear pickpockets in Bellwood Park. And it's not like violent crime is flourishing in Turtle Creek either; there were only two instances of violence reported in all of 2018.
And if you value safety but want it at a discount, you'll be happy to hear that Turtle Creek is also the most affordable place in Pennsylvania according to the data for 2019.
Turtle Creek is located 20 minutes east of Pittsburgh.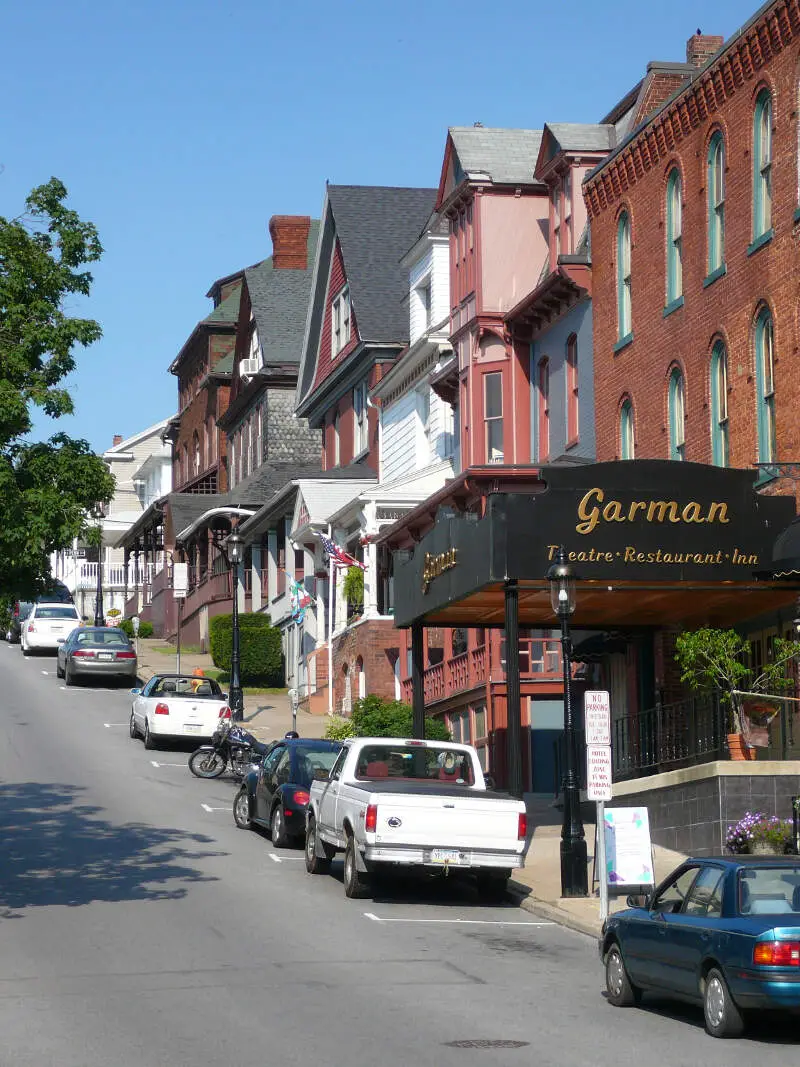 A part of the State College Metro Area, Bellefonte ranks as the fourth safest city in Pennsylvania with an especially low rate of violent crime. The borough only had one violent crime in 2018. Don't worry about art thieves pulling a heist at the Bellefonte Museum either, because Bellefonte had the 14th lowest rate of property crime in the state.
Add Bellefonte's solid job and housing market to the mix, and you've got a recipe for a great place to live.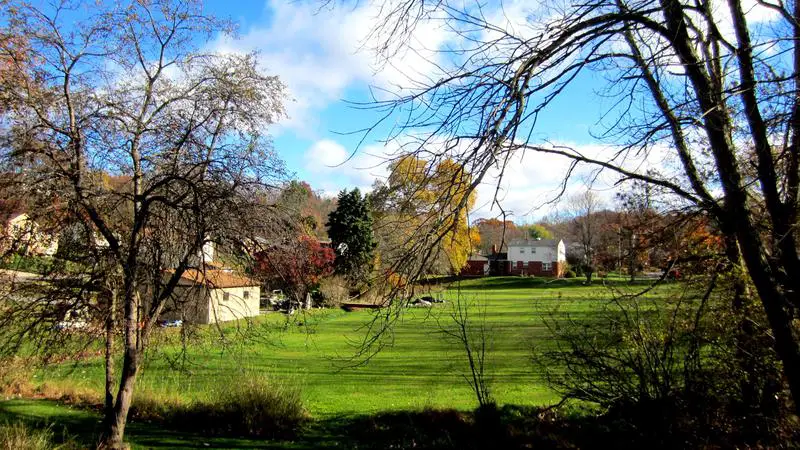 Located twenty minutes north of Pittsburgh, McCandless is the most populous city to make this list. McCandless had the fifth lowest violent crime numbers in the state, with a violent crime rate 22 times lower than the national average. You're more likely to get attacked by a fish while you're angling at North Park than a bona fide criminal.
McCandless just missed the cut for this list last year, so congratulations to McCandless for breaking into the safest cities in Pennsylvania this time around.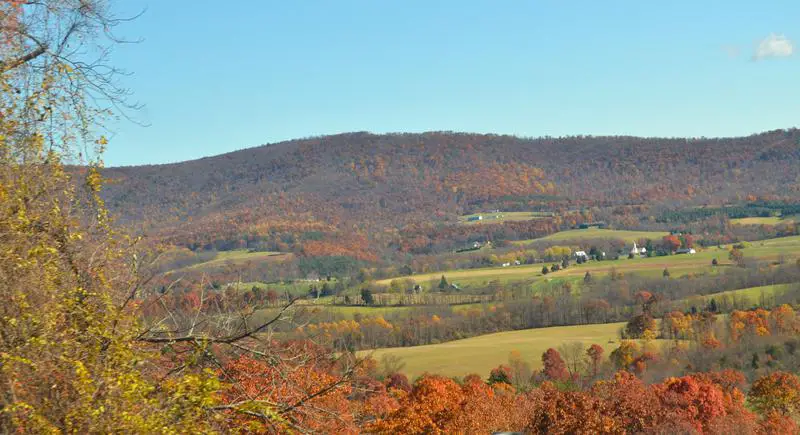 As the site of the Battle of Bushy Run, Murrysville certainly has a bit of a violent history. The good news is that the local community has really gotten its act together since the colonial days. In 2018, Murrysville only averaged one violent crime per season, so Murrysville's friendly neighborhood Spiderman may be getting bored these days. Murrysville also has four times less poverty than the country as a whole, so some of the systemic issues that lead to criminal behavior have been diminished.
Murrysville is about 20 miles east of Pittsburgh.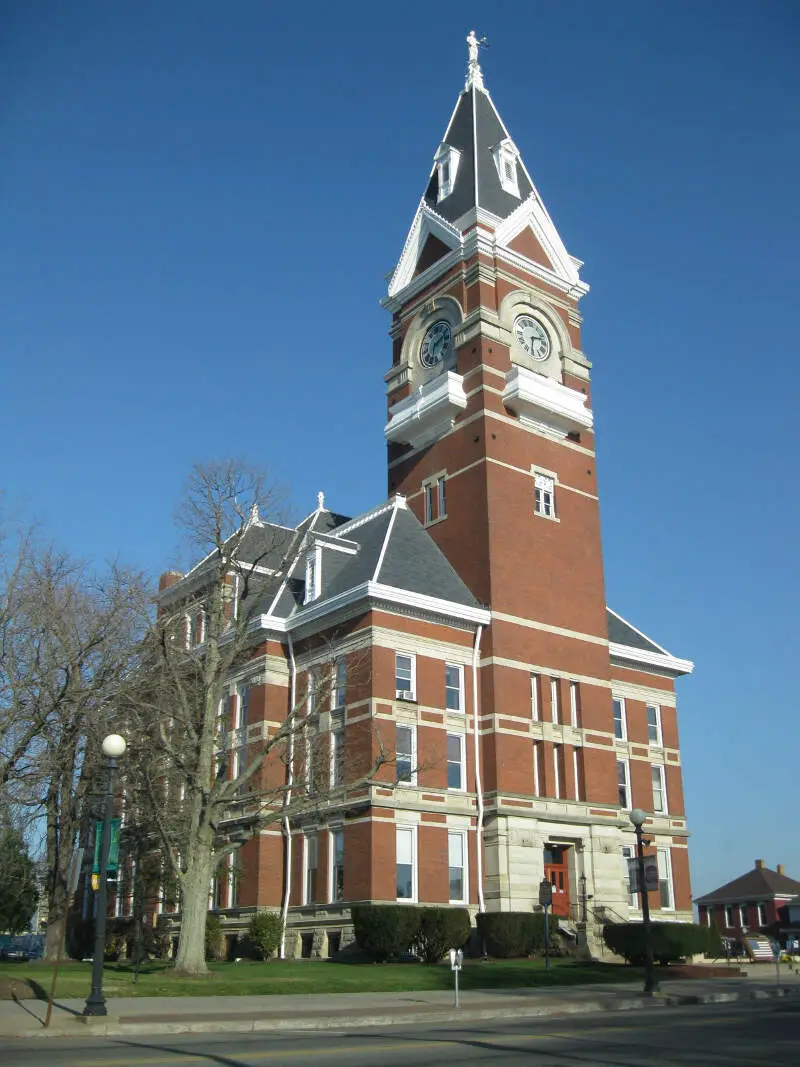 The county seat of Clarion County, Clarion is the seventh safest city in Pennsylvania.
While the city has roughly seven times less violent and property crime than the national average, it's the property crime numbers that really stood out when compared to the rest of the state. There were only 17 property crimes reported in 2018, meaning there are more inches of snowfall in Clarion than robberies annually. So you can leave the mace at home when you go for a stroll at Paul A. Weaver Park.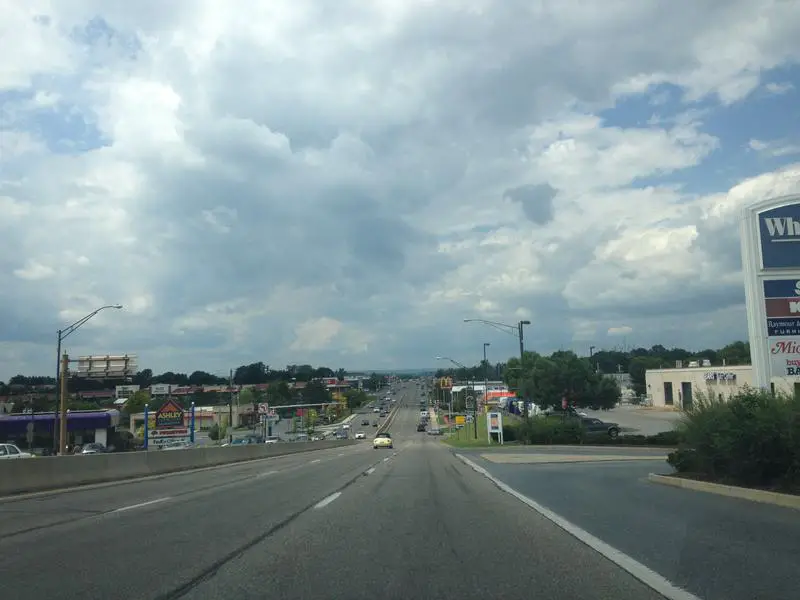 Another Pittsburgh suburb, Whitehall couldn't maintain its fourth place ranking for a third straight year on our list of the safest cities in PA, in fell to eighth.
The city rocks out when it comes to NOT having property crime -- it's the seventh lowest in the state.
The top things to do in Whitehall according to TripAdvisor include the Ironton Rail Trail, which is a hiking trail, and Manasses Guth Covered Bridge, which is a bridge. A place has got to be safe when the most exciting thing to do in town is checking out a bridge.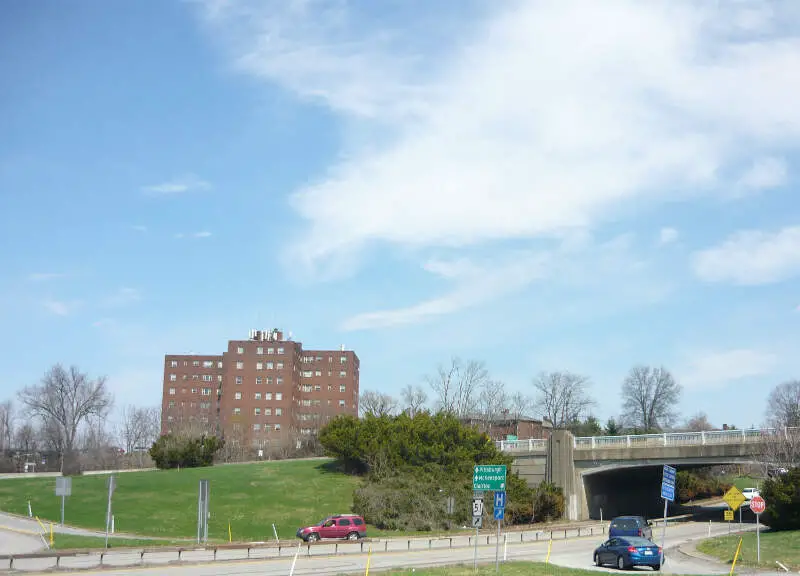 Pleasant Hills just sounds like an overall pleasant place to live. Pleasant Hills scored a 9/10 on our snackability scale, with solid numbers across the board. Including, obviously, safety. Pleasant Hills had ZERO violent crimes in 2018, so you can drop your self-defense classes after moving here. Unless a tree falls on you at Pleasant Hills Arboretum, your chances of incurring bodily harm in Pleasant Hills is basically zilch.
In what seems like a significant pattern, Pleasant Hills is the last of five Allegheny County cities to make this list.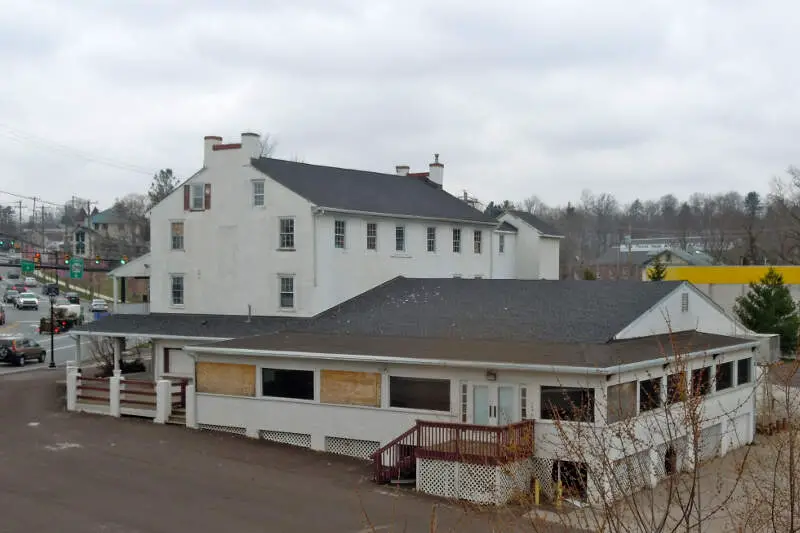 Welcome to Collegeville, a borough in Montgomery County that's much safer than your average college campus. Wanna go longboarding through Perkiomen Park? Be sure to wear a helmet, because falling is the only way you could get hurt here. With zero violent crimes reported in 2018, it certainly won't be a criminal that gets you. Collegeville wasn't even in the top twenty safest cities in Pennsylvania last year, so its new tenth ranking is quite the achievement.
And Collegeville is no stranger to the Homesnacks spotlight; the borough already ranked as the fifth best and second richestcity in Pennsylvania back in 2019. We just can't say enough good things about Collegeville.
How we calculated the safest cities in Pennsylvania for 2020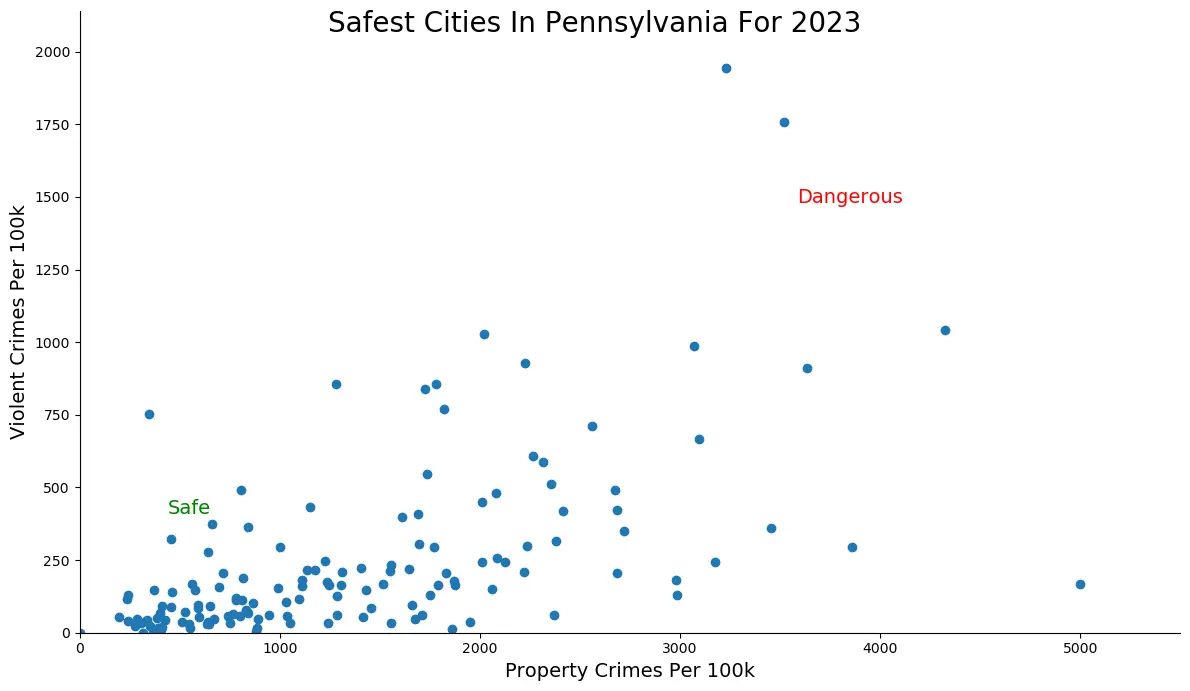 While there are surveys and public polls on what cities in a state are the safest, we didn't want to rely on speculation and opinion. Instead, we looked at the hard numbers from the FBI's most recent report of crime (Published Sept 2019) in Pennsylvania.
Specifically, we analyzed the
FBI's Uniform Crime Report
which summarizes the number of property crimes and violent crimes in each city per year. We used two criteria:
Violent crimes per capita (murders, assaults, rapes, armed robberies)
Property crimes per capita (thefts, burglaries, motor vehicle thefts)
For example, there were a total of 13 crimes committed in Fox Chapel which had a reported population of 5,297. That means the number of crimes per capita is 0.0025 which translates into a 1 in 407 chance of being the victim of a crime.
We only looked at cities that have populations of more than 5,000 people reported to the FBI in 2018, the last reporting year. This left us with a total of 185 of the biggest cities in Pennsylvania to rank.
We ranked each city for each criteria from 1 to 185 where 1 in any particular category is the safest.
Next, we averaged each places two criteria to create a Safety Index. We crowned the place with the lowest overall Safety Score "The Safest Place In Pennsylvania" with any ties going to the bigger city. You can download the data here.
The safest city in Pennsylvania, based on our criteria, is Fox Chapel. The most dangerous city in Pennsylvania? Mckees Rocks, where residents had a 1 in 15 chance of being the victim of a crime.
Note: This report is not an analysis of the effectiveness of local police departments, nor does it reflect the fact that people from out of town may come into a community and cause a crime. It simply looks at where crimes occurred most frequently, based on a city's population.
There You Have It - The Safest Cities In The Keystone State
Looking at the data, you can tell that Fox Chapel is as safe as they come, according to science and data.
But as most Pennsylvania residents would agree, almost every place here has its safe and not safe parts. So just make sure you're informed ahead of time.
Here's a look at the most dangerous cities in Pennsylvania according to the data:
Mckees Rocks
Uniontown
Chester
For more reading, check out:
Breaking Down Crime In The Safest And Most Dangerous Cities In Pennsylvania

Share on Facebook
Chris Kolmar has been in the real estate business for almost ten years now. He originally worked for Movoto Real Estate as the director of marketing before founding HomeSnacks.
He believes the key to finding the right place to live comes down to looking at the data, reading about things to do, and, most importantly, checking it out yourself before you move.
If you've been looking for a place to live in the past several years, you've probably stumbled upon his writing already.
You can find out more about him on LinkedIn.