You might think Tennessee cities are all about high-end country music stars and expensive real estate. But let's clear up that misconception.
Many of the cities in Tennessee offer a low cost of living, making them some of the most affordable places around.
From the vibrant streets of Nashville to the soulful corners of Memphis, the Volunteer State offers an array of cheap places to live that won't have you breaking your piggy bank.
Our methodology for identifying Tennessee's cheapest places to live is straightforward. We use Saturday Night Science and Census data to consider multiple factors, including median home prices, average rent costs, and incomes. After comparing 99 cities, we arrived at this affordable list.
---
Table Of Contents: Top Ten | Methodology | Table | FAQs | Summary
---
The 10 most affordable places to live in Tennessee
What is the most affordable city in Tennessee for 2023? The most affordable city in Tennessee is Henderson.
Now grab yourself a slice of pecan pie and some Tennessee Whiskey, and read on to learn more about the cheapest places to live in Tennessee.
Check out some more reading about Tennessee and the cheapest places in the country:
The 10 Cheapest Places To Live In Tennessee For 2023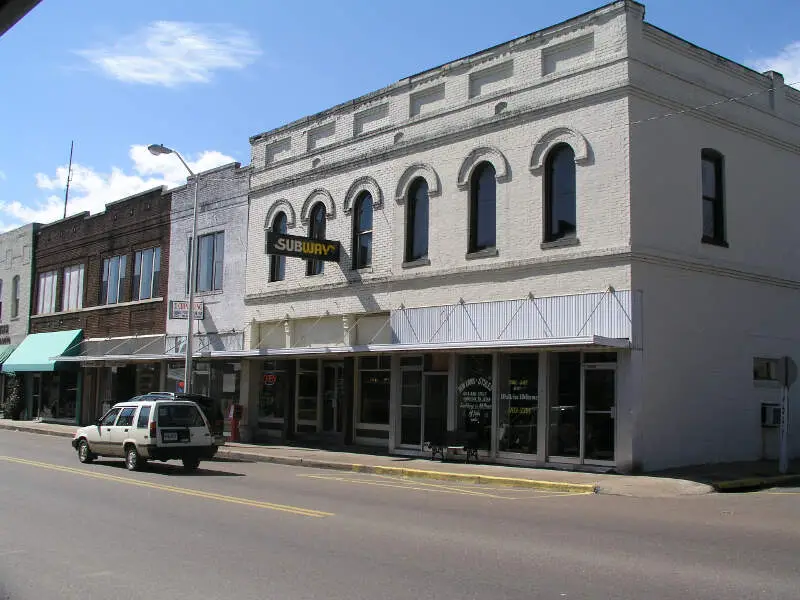 Henderson is a city of 6,232 located a half-hour southeast of Jackson. Freed-Hartman University is an anchor of the Henderson community, with about 2,000 students in total.
The median rent in Henderson is $645, while a home will only set you back around $97,700. Not too shabby for a median household income of $43,542.
Nature-lovers don't have to spend a dime to have a good time in Henderson because the gorgeous Chickasaw State Park is right in your backyard. Besides hiking and camping, you can also rent rowboats and pedal boats for the charming Lake Placid.
Henderson is also incredibly safe, with an overall crime rate 30% below the statewide average. Additionally, the cost of living in Henderson is cheap, with housing costs 21% lower than your typical Tennessee city.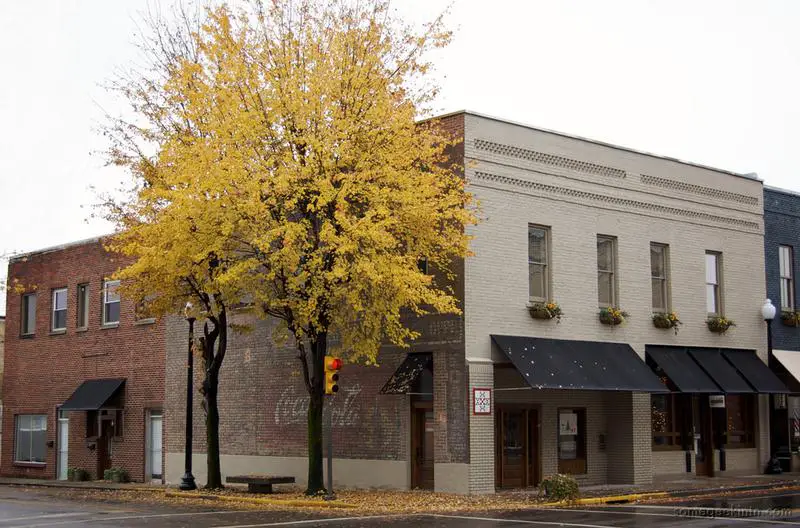 Dayton, located in the heart of Tennessee, is a great place to call home without breaking the bank. The city has a median home value of $106,100 and a remarkably low median rent.
Dayton is a small manufacturing center with a diverse industrial base, including companies involved in furniture, clothing, and automobile parts. The city is also known for hosting major bass fishing tournaments at Chickamauga Lake and is home to educational institutions such as Bryan College and Chattanooga State Community College.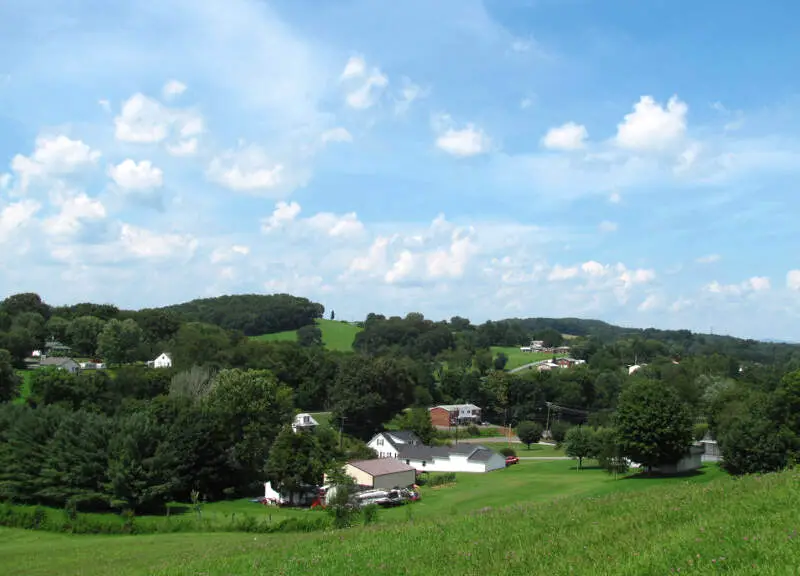 Looking for an affordable place to live in Tennessee? Look no further than Church Hill. With a low median rent of $745 and a median home value of $149,800, Church Hill offers an overall cost of living that is hard to beat. The city's median income is $66,652, making it possible to afford housing costs comfortably.
Church Hill provides access to the Church Hill Public Library, numerous schools under the Hawkins County Schools system, a variety of parks, including Laurel Run Park, and recreational activities facilitated through a joint Recreation Department.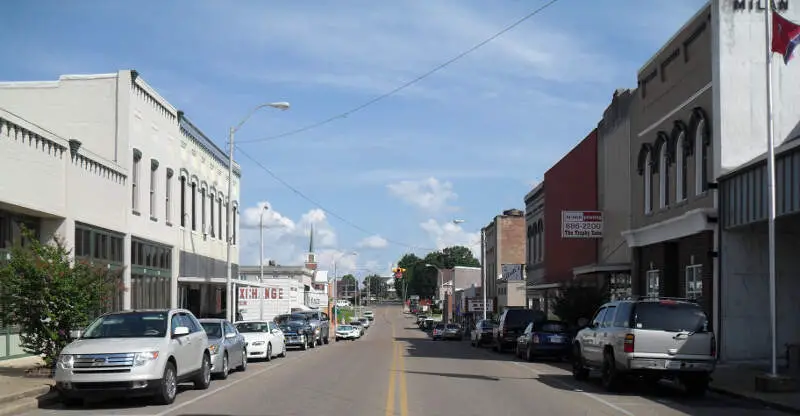 Our tour of Tennessee's most affordable places takes us to Milan, a city of 8,143 located 25 miles north of Jackson. Milan is known for its innovations in farming, which are on full display at the West Tennessee Agricultural Museum.
These days, though, Milan has a much more diverse economy. Milan's downtown is a mix of locally-owned boutiques and shops and national chains, and has received awards for its development and upkeep. There's also the relatively new tradition of the Fall Festival, complete with food trucks, live entertainment, games, and shopping.
The overall cost of living in Milan is about 16% lower than the national average, but in terms of housing, it's much cheaper. Homes in Milan have a median price of $105,700, up 5% from last year. Milan's median household income is also up 5% from last year to $46,661.
If you want to give Milan a try before committing to a mortgage, the barrier to entry is incredibly low; the median rent here is just $713.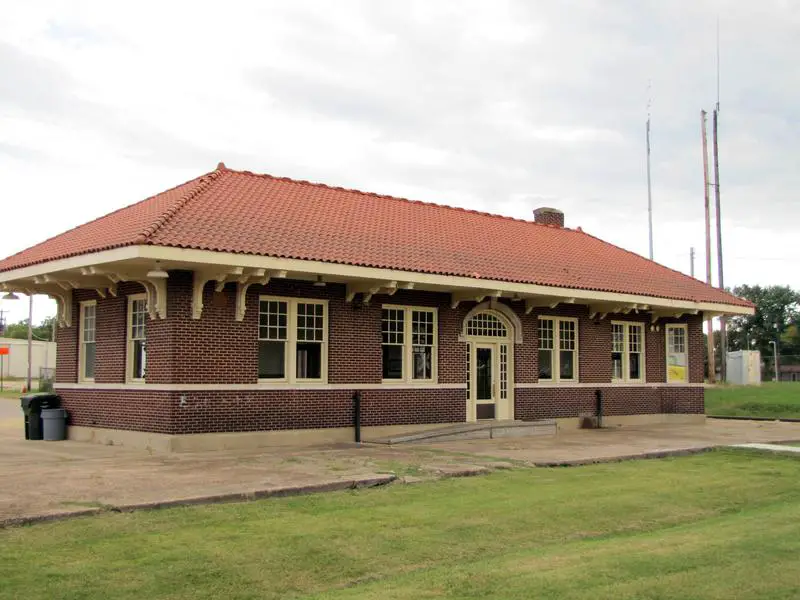 McKenzie, tn is one of Tennessee's most affordable places to live. With a population of just 5,590, it has a cost of living index of 82.0, which is lower than the national average. The median home value in McKenzie is $116,900, which is significantly lower than the state average, making it an excellent place for those looking to buy a home at an affordable price.
Downtown McKenzie is a picturesque area centered around the charming Veterans Memorial Park, adorned with tall trees and a central gazebo. It boasts a variety of businesses, including shops, restaurants, a public library, and the Gordon Browning Genealogical Museum, all steeped in rich history and complemented by the McKenzie Station Splash Pad Park.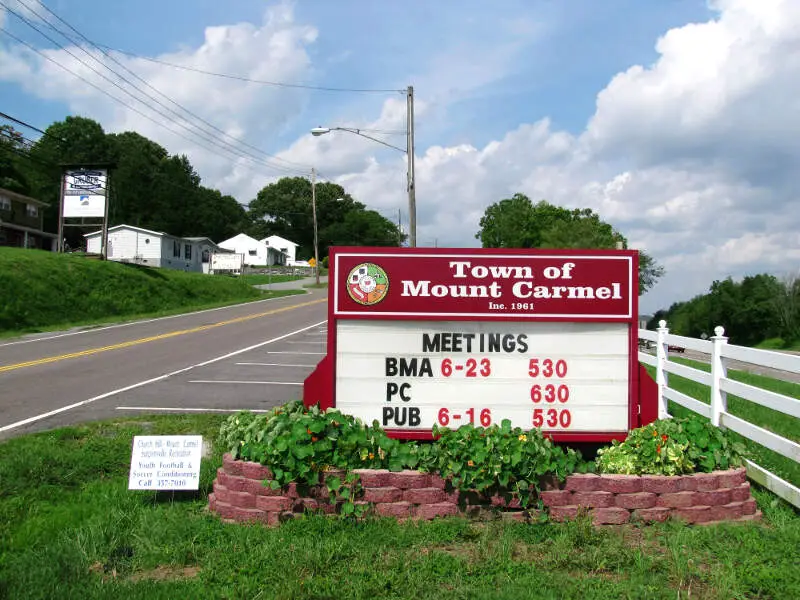 Mount Carmel, a town in upper-east Tennessee, is an excellent option for those living in Tennessee without breaking the bank. With a median home value of $156,500 and a median rent of only $720, it's easy to see why this town ranks as one of the most affordable places to live in the state. Additionally, the overall cost of living in Mount Carmel is only 88.0 percent, making it an excellent choice for those on a budget.
Mount Carmel is nestled in the foothills of the Appalachian Mountains and is known for its rich history and attractions like the Great Smoky Mountains National Park. With its proximity to Kingsport and Bristol, Mount Carmel enjoys all the amenities of city life while still maintaining a small-town charm.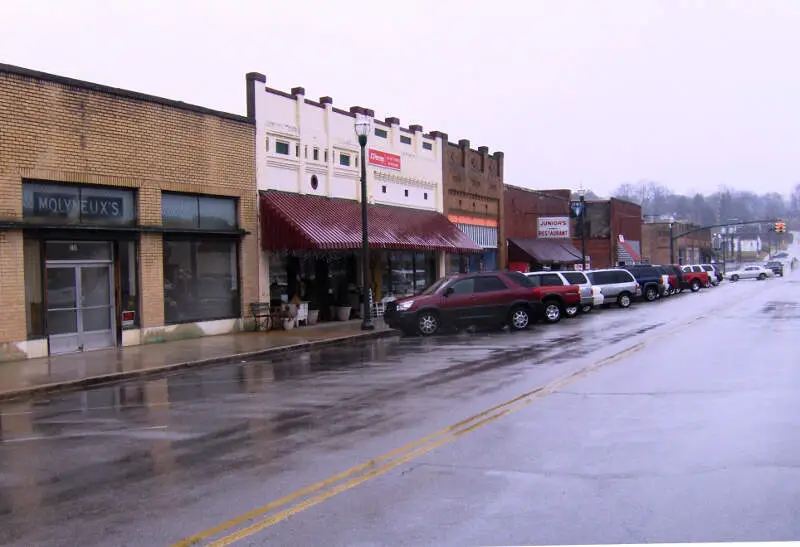 Rockwood is not only our seventh most affordable city in The Volunteer State, the locals call it "The Place to be in Tennessee." And that, folks, is because of the great people that live here and the fact that they are the 13th most affordable place to buy a home.
Located just off the 40 along the Clinch River, Rockwood is a must see for anyone looking to relocate to Tennessee.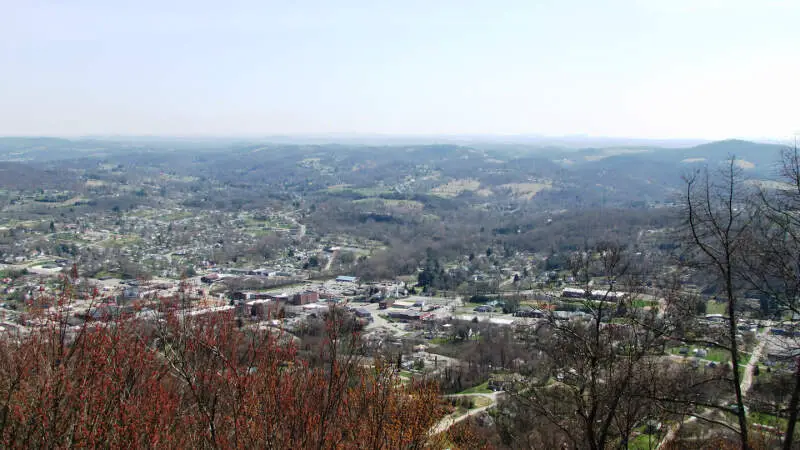 La Follette, located in Tennessee, is a city that offers an affordable cost of living for its residents. With a median home value of $89,900 and a median rent of $692, La Follette provides reasonable housing options for those looking to settle down.
LaFollette is a vibrant city that seamlessly blends growth and modern amenities with its small-town charm. LaFollette provides a delightful mix of mountainous landscapes, a nearby lake, and a forty-five-minute commute to Knoxville. Whether you're a visitor or a potential resident, LaFollette welcomes you to experience its unique appeal and hopes you'll choose to make it your home.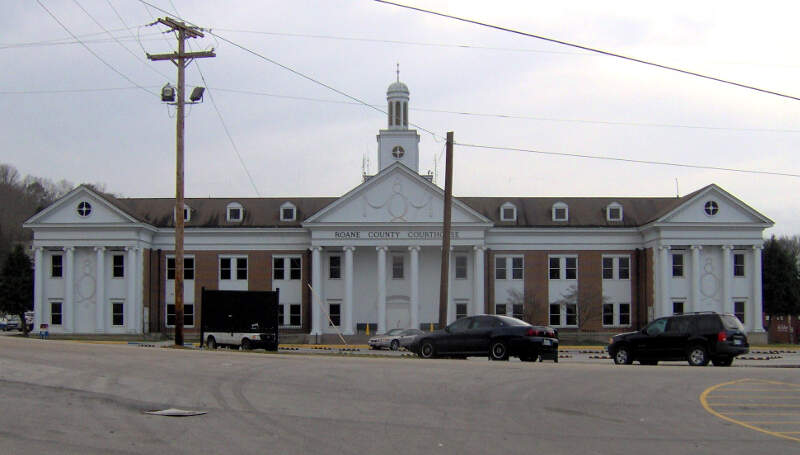 Kingston, located off of I-40 west of Knoxville, is one of the cheapest places to live in tn. Kingston's median income of $65,508 and median home value of $176,300 gives the town the 16th best ratio of home price to pay in the state.
Kingston has abundant recreational opportunities with parks, sports complexes, and a vibrant outdoor scene around Watts Bar Lake. Alongside its focus on sports and outdoor activities, Kingston also values culture, education, and community engagement, evident through landmarks, museums, festivals, and the presence of a public library and neighboring community college.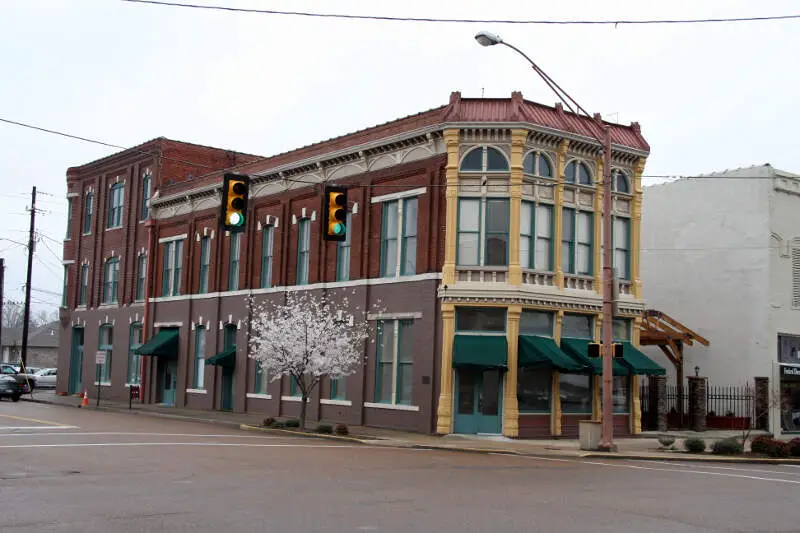 Source: Public domain
Located in the western part of the state, Dyersburg ranks as the tenth cheapest place to live in Tennessee. The overall cost of living in Dyersburg is 17% lower than the national average, but housing here is 42% cheaper than your typical American city.
You can find a place to rent in Dyersburg for $688 or less, and homes go for a median price of $134,600.
If you do decide to move here, definitely don't miss out on the Main Street Farmers Market, which goes on every Tuesday and Saturday and sometimes includes live bands and contests. It's alongside the Forked Deer River, so you can even show up by boat!
Dyersburg is also older than most surrounding cities, something you can certainly feel as you walk through the city's Historic Courthouse Square.
Cheapest places to live in Tennessee FAQs
The county in Tennessee with the lowest cost of living is Carroll County. The average living wage in Carroll County is $73,333 according to MIT data. Carroll County has the lowest cost of living because it has relatively less expensive childcare and housing costs compared to Tennessee as a whole. Childcare costs $10,572 a year in Carroll County for two children compared to the Tennessee average of $12,473. Housing costs, defined as a blend of the average rent and average mortgage payment, are $7,956 per year in Carroll County compared to $10,853 on average in Tennessee.
The cost of living in Tennessee is 12.2% lower than the US average. According to MIT, the required living wage for a family of four with two working parents in Tennessee is $78,800 vs the national average for a family of four with two working parents of $89,744. The median income of a Tennessee household is $54,833.
The cheapest housing market in Tennessee is Humboldt. The average home value in Humboldt is $84,600, the lowest in the state. The average home value in Tennessee is $177,600, almost 2.1 times higher than Humboldt.
Methodology: How we determined the most affordable places to live in the Volunteer State for 2023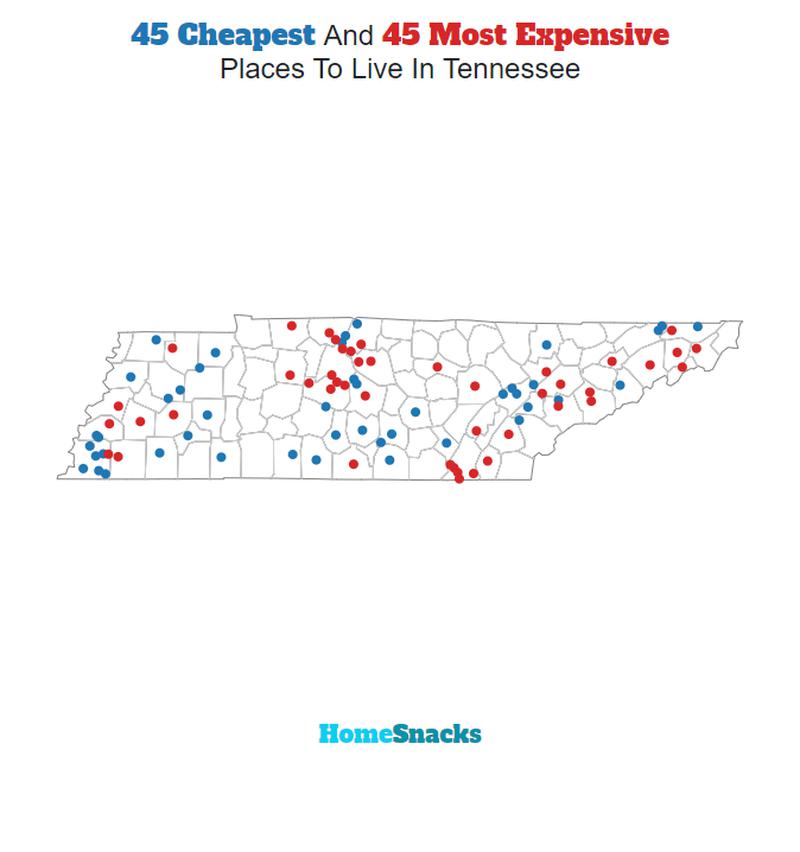 Determining affordability for places in Tennessee boils down to two factors:
How much money do I make?
How much does it cost to live here?
You need to understand your costs in the context of how much money you make to determine affordability. For example, imagine a place in Tennessee where median incomes are $100,000 and housing costs $200,000 to buy. That's more affordable than living in a place with a median income of $50,000 where houses cost $101,000. The ratio of income to home prices is higher in the first example.
With that logic in mind, we derived several cost of living statistics from the latest Census American Community Survey 2017-2021 for Tennessee. The cost of living statistics are:
Median Home Price / Median Income (lower is better)
Median Rent / Median Income (lower is better)
Median Home Price
You can include median home price as a stand alone variable because high home prices generally correlate with higher costs for all goods and services (heating, electricity, food, etc). You then compare these cost of living metrics for each place in Tennessee to figure out which is the least expensive.
We aggregate those rankings into a "Cost of Living Index" for each city in Tennessee. The "Cost of Living Index" allows you to rank all of the 99 places in Tennessee that have more than 5,000 people from least expensive to most expensive.
The place in Tennessee with the lowest cost of living according to the data is Henderson.
We updated this article for 2023. This reports reflects our tenth time ranking the cheapest places to live in Tennessee.

Tennessee Affordabilility Summary
This is an accurate list of the most affordable places to live in Tennessee for 2023, if you're looking at the cost of living numbers in Tennessee.
Here's a look at the most expensive cities in Tennessee according to the data:
Nashville
Sevierville
Collegedale
For more Tennessee reading, check out:
Cheapest Places To Live In Tennessee
| Rank | City | Population | Median Income | Home Prices | Rent | Home Price To Income | Rent To Income |
| --- | --- | --- | --- | --- | --- | --- | --- |
| 1 | Henderson | 6,232 | $43,542 | $97,700 | $645 | 2.2x | 0.18x |
| 2 | Dayton | 7,112 | $40,148 | $106,100 | $558 | 2.6x | 0.17x |
| 3 | Church Hill | 6,973 | $66,652 | $149,800 | $745 | 2.2x | 0.13x |
| 4 | Milan | 8,143 | $46,661 | $105,700 | $713 | 2.3x | 0.18x |
| 5 | McKenzie | 5,590 | $44,392 | $116,900 | $654 | 2.6x | 0.18x |
| 6 | Mount Carmel | 5,460 | $59,691 | $156,500 | $720 | 2.6x | 0.14x |
| 7 | Rockwood | 5,492 | $37,456 | $98,800 | $641 | 2.6x | 0.21x |
| 8 | La Follette | 7,384 | $38,577 | $89,900 | $692 | 2.3x | 0.22x |
| 9 | Kingston | 5,942 | $65,508 | $176,300 | $735 | 2.7x | 0.13x |
| 10 | Dyersburg | 16,235 | $45,974 | $134,600 | $688 | 2.9x | 0.18x |
| 11 | Humboldt | 7,899 | $35,848 | $93,200 | $656 | 2.6x | 0.22x |
| 12 | Harriman | 5,936 | $40,980 | $116,200 | $689 | 2.8x | 0.2x |
| 13 | Munford | 6,269 | $77,420 | $196,200 | $1,007 | 2.5x | 0.16x |
| 14 | Lewisburg | 12,131 | $46,423 | $128,500 | $781 | 2.8x | 0.2x |
| 15 | Brownsville | 9,807 | $35,395 | $94,300 | $663 | 2.7x | 0.22x |
| 16 | Jonesborough | 5,747 | $64,464 | $185,300 | $825 | 2.9x | 0.15x |
| 17 | Atoka | 9,863 | $84,489 | $217,500 | $1,218 | 2.6x | 0.17x |
| 18 | Hartsville/Trousdale County | 11,463 | $58,274 | $178,200 | $696 | 3.1x | 0.14x |
| 19 | Oak Ridge | 31,087 | $60,542 | $170,800 | $917 | 2.8x | 0.18x |
| 20 | Winchester | 9,299 | $51,870 | $159,800 | $767 | 3.1x | 0.18x |
| 21 | Ripley | 7,856 | $35,634 | $99,200 | $672 | 2.8x | 0.23x |
| 22 | Jefferson City | 8,173 | $46,056 | $142,500 | $716 | 3.1x | 0.19x |
| 23 | Germantown | 40,955 | $132,949 | $358,600 | $1,408 | 2.7x | 0.13x |
| 24 | McMinnville | 13,699 | $37,562 | $111,100 | $663 | 3.0x | 0.21x |
| 25 | Erwin | 6,052 | $37,984 | $127,500 | $573 | 3.4x | 0.18x |
| 26 | Union City | 11,119 | $36,042 | $109,800 | $640 | 3.0x | 0.21x |
| 27 | Tullahoma | 20,599 | $52,411 | $167,700 | $735 | 3.2x | 0.17x |
| 28 | Clinton | 9,982 | $52,991 | $166,900 | $788 | 3.1x | 0.18x |
| 29 | Memphis | 634,139 | $43,981 | $113,700 | $965 | 2.6x | 0.26x |
| 30 | Sweetwater | 6,228 | $37,721 | $130,200 | $565 | 3.5x | 0.18x |
| 31 | Portland | 13,031 | $59,407 | $173,900 | $934 | 2.9x | 0.19x |
| 32 | Soddy-Daisy | 13,090 | $54,191 | $169,300 | $810 | 3.1x | 0.18x |
| 33 | Alcoa | 10,777 | $55,440 | $167,100 | $881 | 3.0x | 0.19x |
| 34 | Pulaski | 8,163 | $39,684 | $123,900 | $686 | 3.1x | 0.21x |
| 35 | Bristol | 27,154 | $43,638 | $139,900 | $702 | 3.2x | 0.19x |
| 36 | Dunlap | 5,252 | $40,945 | $114,000 | $791 | 2.8x | 0.23x |
| 37 | Newport | 6,845 | $33,736 | $99,200 | $641 | 2.9x | 0.23x |
| 38 | Greenbrier | 6,845 | $83,973 | $251,500 | $1,049 | 3.0x | 0.15x |
| 39 | Elizabethton | 14,112 | $39,927 | $132,200 | $639 | 3.3x | 0.19x |
| 40 | Lakeland | 13,693 | $102,025 | $292,600 | $1,329 | 2.9x | 0.16x |
| 41 | Paris | 10,332 | $35,958 | $105,300 | $690 | 2.9x | 0.23x |
| 42 | Bolivar | 5,177 | $33,303 | $97,400 | $829 | 2.9x | 0.3x |
| 43 | Greeneville | 15,361 | $45,933 | $164,600 | $625 | 3.6x | 0.16x |
| 44 | Dickson | 15,855 | $55,318 | $180,500 | $810 | 3.3x | 0.18x |
| 45 | Collierville | 50,669 | $119,461 | $352,200 | $1,453 | 3.0x | 0.15x |
| 46 | East Ridge | 21,967 | $49,517 | $141,800 | $923 | 2.9x | 0.22x |
| 47 | Fayetteville | 6,988 | $43,547 | $153,300 | $664 | 3.5x | 0.18x |
| 48 | Clarksville | 163,518 | $58,838 | $172,700 | $1,016 | 2.9x | 0.21x |
| 49 | Millington | 10,583 | $49,196 | $134,500 | $1,039 | 2.7x | 0.25x |
| 50 | Maryville | 31,281 | $71,503 | $227,100 | $962 | 3.2x | 0.16x |
| 51 | Bartlett | 57,639 | $85,171 | $212,700 | $1,517 | 2.5x | 0.21x |
| 52 | Shelbyville | 23,005 | $45,160 | $140,300 | $807 | 3.1x | 0.21x |
| 53 | Savannah | 7,157 | $37,057 | $121,700 | $659 | 3.3x | 0.21x |
| 54 | Arlington | 14,158 | $104,637 | $282,800 | $1,755 | 2.7x | 0.2x |
| 55 | Signal Mountain | 8,770 | $114,464 | $360,000 | $1,386 | 3.1x | 0.15x |
| 56 | Lenoir City | 9,953 | $51,296 | $168,400 | $833 | 3.3x | 0.19x |
| 57 | Manchester | 11,956 | $47,092 | $163,400 | $750 | 3.5x | 0.19x |
| 58 | Ashland City | 5,041 | $62,772 | $182,400 | $1,098 | 2.9x | 0.21x |
| 59 | White House | 12,820 | $80,504 | $244,300 | $1,262 | 3.0x | 0.19x |
| 60 | Kingsport | 55,019 | $43,025 | $155,700 | $720 | 3.6x | 0.2x |
| 61 | Farragut | 23,388 | $119,167 | $398,900 | $1,390 | 3.4x | 0.14x |
| 62 | Pigeon Forge | 6,362 | $50,711 | $187,100 | $760 | 3.7x | 0.18x |
| 63 | Lafayette | 5,458 | $35,580 | $116,500 | $761 | 3.3x | 0.26x |
| 64 | Oakland | 8,805 | $78,125 | $195,300 | $1,716 | 2.5x | 0.26x |
| 65 | Morristown | 30,387 | $36,495 | $121,900 | $756 | 3.3x | 0.25x |
| 66 | Martin | 10,536 | $37,487 | $135,000 | $693 | 3.6x | 0.22x |
| 67 | Millersville | 6,099 | $61,687 | $199,800 | $1,072 | 3.2x | 0.21x |
| 68 | Lawrenceburg | 11,460 | $33,463 | $119,800 | $665 | 3.6x | 0.24x |
| 69 | Springfield | 18,561 | $50,655 | $174,400 | $885 | 3.4x | 0.21x |
| 70 | Mount Juliet | 38,059 | $98,628 | $313,100 | $1,633 | 3.2x | 0.2x |
| 71 | Athens | 13,961 | $42,283 | $163,500 | $734 | 3.9x | 0.21x |
| 72 | Lexington | 7,849 | $37,302 | $142,100 | $672 | 3.8x | 0.22x |
| 73 | Jackson | 67,753 | $44,778 | $149,000 | $919 | 3.3x | 0.25x |
| 74 | Smyrna | 52,401 | $70,879 | $239,100 | $1,199 | 3.4x | 0.2x |
| 75 | Covington | 8,666 | $32,205 | $118,900 | $787 | 3.7x | 0.29x |
| 76 | Johnson City | 69,521 | $47,242 | $179,800 | $824 | 3.8x | 0.21x |
| 77 | Fairview | 9,299 | $74,195 | $279,400 | $1,152 | 3.8x | 0.19x |
| 78 | Knoxville | 189,339 | $44,308 | $154,500 | $938 | 3.5x | 0.25x |
| 79 | Brentwood | 44,354 | $165,948 | $711,900 | $2,124 | 4.3x | 0.15x |
| 80 | Madisonville | 5,059 | $33,835 | $144,300 | $627 | 4.3x | 0.22x |
| 81 | La Vergne | 38,127 | $67,102 | $207,800 | $1,400 | 3.1x | 0.25x |
| 82 | Crossville | 11,892 | $40,708 | $188,400 | $683 | 4.6x | 0.2x |
| 83 | Nolensville | 13,393 | $152,500 | $496,500 | $2,661 | 3.3x | 0.21x |
| 84 | Red Bank | 11,855 | $48,158 | $181,200 | $876 | 3.8x | 0.22x |
| 85 | Cleveland | 46,747 | $48,431 | $193,300 | $848 | 4.0x | 0.21x |
| 86 | Hendersonville | 60,628 | $78,067 | $304,200 | $1,270 | 3.9x | 0.2x |
| 87 | Spring Hill | 48,403 | $92,779 | $335,800 | $1,588 | 3.6x | 0.21x |
| 88 | Columbia | 40,957 | $50,892 | $187,900 | $966 | 3.7x | 0.23x |
| 89 | Murfreesboro | 148,970 | $66,984 | $274,600 | $1,152 | 4.1x | 0.21x |
| 90 | Chattanooga | 180,353 | $50,437 | $189,500 | $958 | 3.8x | 0.23x |
| 91 | Franklin | 81,531 | $102,721 | $468,200 | $1,630 | 4.6x | 0.19x |
| 92 | Lebanon | 37,471 | $60,582 | $277,800 | $1,054 | 4.6x | 0.21x |
| 93 | Cookeville | 34,068 | $43,611 | $200,300 | $786 | 4.6x | 0.22x |
| 94 | Gallatin | 43,306 | $62,881 | $252,300 | $1,140 | 4.0x | 0.22x |
| 95 | Thompson's Station | 7,011 | $100,301 | $415,400 | $1,759 | 4.1x | 0.21x |
| 96 | Goodlettsville | 17,522 | $63,245 | $263,100 | $1,192 | 4.2x | 0.23x |
| 97 | Collegedale | 10,973 | $64,042 | $267,400 | $1,220 | 4.2x | 0.23x |
| 98 | Sevierville | 18,038 | $45,073 | $223,800 | $872 | 5.0x | 0.23x |
| 99 | Nashville | 682,646 | $65,565 | $291,400 | $1,250 | 4.4x | 0.23x |