Honky-tonk and cowboy boots are not the only things that keep Tennessee kickin' up their heels, the Volunteer State has some of the best places to live East of the Mighty Mississippi.
Heck, there's a reason Justin Timberlake bought a home in Franklin, Nicole Kidman took up residence in Nashville, and that Tennessee is always inviting you to "take a walk in Memphis." North, South, East, or West Tennessee, there's a Tennessee city for everyone. Dollywood in Pigeon Forge and the Tennessee Aquarium in Chattanooga are just a few of Tennessee's great cities where you can live, work, and play.
However, to make our top ten best places to live in Tennessee for 2021 list, our super star places really had to bring their A-game. The top ten best cities on our list average some of the highest household incomes and boasts some of the most expensive homes. These cities also have some of the most educated residents and safety is a priority.
Want to know what cities crushed the competition? Grab some Tennessee BBQ, crank some Elvis, find a sunny spot in Graceland and read on as we uncover where you should call home in Tennessee.
The 10 Best Places To Live In Tennessee For 2021
What does the best place to live in the birthplace of country music look like? Drum roll… The best place to live in Tennessee for 2021 is Germantown.
We are not at all surprised. Germantown is beautiful, quaint, safe, and bursting at the seams with great people.
The competition was fierce to say the least. To see Tennessee's other best of the best cities, take a look below. And if you don't find it there, head to the bottom.
If you're looking for something more national, check out the best states in America or the best places to live in America.
For more Tennessee reading, check out:
The 10 Best Places To Live In Tennessee For 2021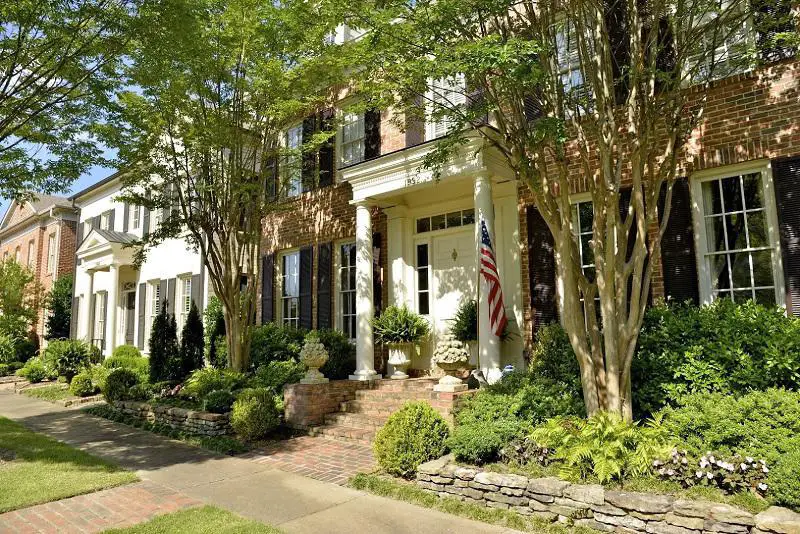 Source: City Of Germantwon
It used to be that Jack Daniels, and Dolly Parton were the most common names to come out of Tennessee; but now, we can add Germantown to that list. Located slightly southeast of Memphis, this small town in Shelby County, has held strong for the last two years as the #1 best place to live in Tennessee.
But, don't roll out the red carpet just yet, home prices here are upwards of $331,700 and your median household income needs to be somewhere in the area of $118,163/year to cover your cost of living. In fact, Germantown is one of the richest places in the Volunteer State.
However, don't write off Germantown completely. You'll be happy to know that you have a better chance of getting a job here than being part of a crime as both the the unemployment rate and crime rate in Germantown are well below the national average.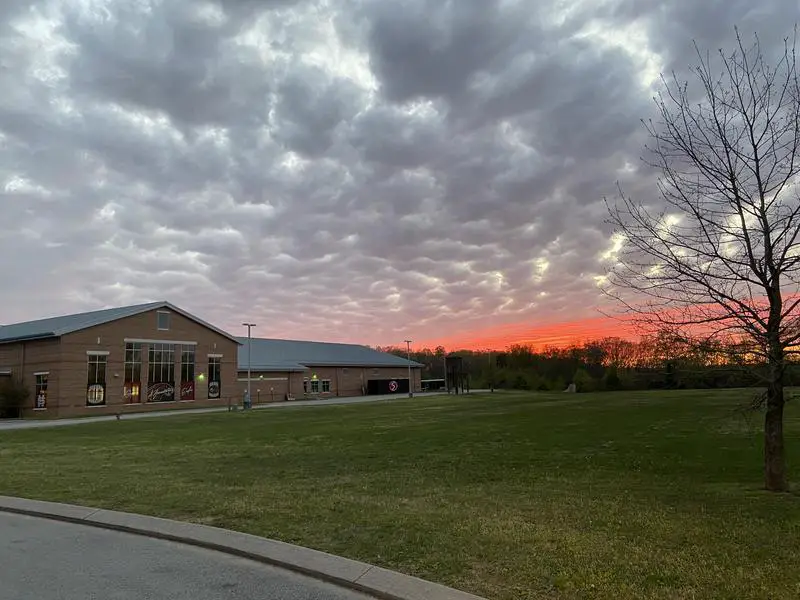 If you're looking for a signal to move to Tennessee's 2nd best place to live, Signal Mountain can give you just that. And if you're looking for a place that is safe, with cool mountain homes, and a bunch of fun, outdoor activities, Signal Mountain can help with that too.
Located slightly northeast of Chattanooga, along the Tennessee River and the great Walden Ridge, Signal Mountain is one of the least populated places and it has the 2nd lowest crime rate on our list. Yes, it's going to take a special kind of person to live in Signal Mountain–one who can make a median household income of $109,926/year. The upside to this number, a higher cost of living means less people and less crime.
But, if you can afford Signal Mountain, it's worth it. You can spend your days hiking and biking the trails at Chickamauga Creek and your evenings tapping your toes at the Mountain Opry.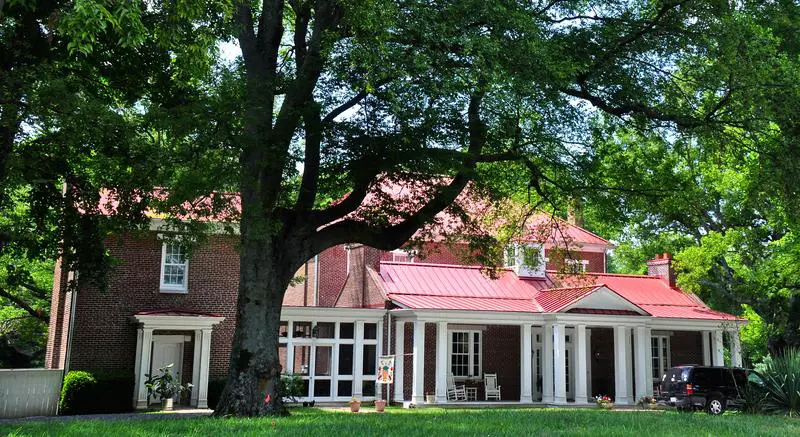 Like a finely tuned guitar on a night of the Grand Ole Opry, Tennessee's 3rd best place to live, Brentwood, is perfect. In order to obtain perfection, the city of "Burning Faith," had to produce some pretty big SnackAbility scores: and it did just that.
This classic Nashville suburb scored a 9.5/10 for its strong job market, a 9.5/10 for its great schools, and an 8.5/10 for its low crime rate. And here's why: the unemployment rate in Brentwood is well below the national average. The people here work hard and will expect you to do the same if you decide to call their pride and joy home–they currently have the lowest percentage of people on public assistance. The schools here are performing and the locals are educated: their Crockett Elementary School is a Blue Ribbon School and the percentage of residents with a Bachelor's Degree and a Master's Degree is well above the state and national average.
Do we think this is why Brentwood is one of the safest places in Tennessee? We can't say for sure, but the odds are in their favor.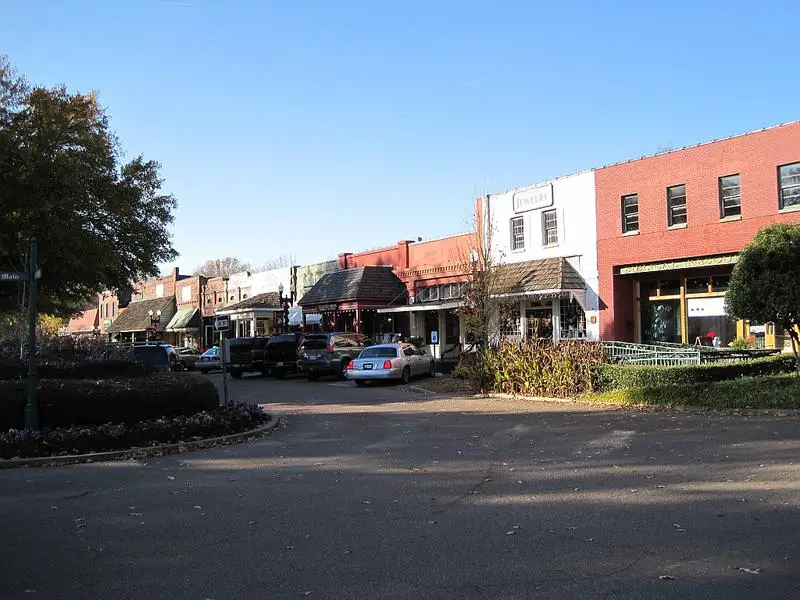 You've probably already heard of Collierville because Parade Magazine named it "One of the Best Main Streets in America". So, it shouldn't be a surprise that it's also the 4th best place to live in Tennessee. All eclectic coffee shops and quaint cafes aside, Collierville earned our ranking due to its cost of living, low crime rate, low unemployment rate, and the fact that the people here value education.
Here's an inside look to Collierville's numbers–the job market in this Memphis suburb is strong and the unemployment rate is the 8th lowest in the state. Incidentally, Collierville is 10th in the state for the least number of people living in poverty. To live comfortably, however, you're going to need a job that pays the median household income of $113,996/year.
And if you're looking for a great place for your family, Collierville is one of the best places to raise a family in The Volunteer State. Besides great schools for your kiddos, you'll be happy to know that over half of Collierville's residents hold a degree as well.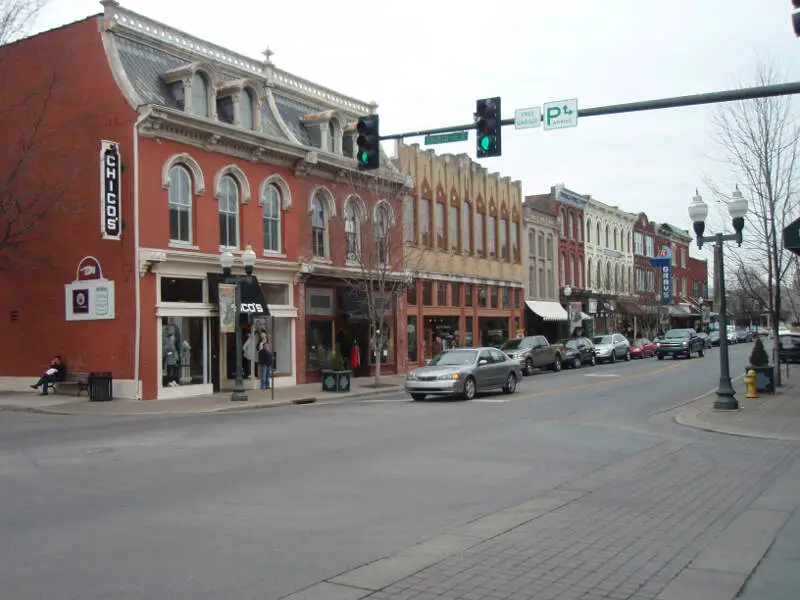 If you're looking for a place close to Nashville without Music City's hassle, Franklin is about the best that you'll find–and, the overall 5th best place to live in Tennessee. However, Franklin's cost of living is on the higher end. This city is the 5th best for home prices at $412,400 and you're going to have to make the median household income of $98,231/year to live comfortably. Not surprising, these numbers also put Franklin on the map as one of the wealthiest places in Tennessee.
And, folks, this is most evident where old and new "country" collide on the corner of Main Street and 5th Avenue in the city's affluent downtown area. You can stroll the Franklin Farmers Market and shop in the many boutiques by day and you can enjoy Franklin's nightlife sipping on whiskey at one of their distilleries or singing along to your favorite country songs at one of their honky tonks by night.
That's not all. Franklin scored a 9.5/10 for education on our SnackAbility scale. So, if you were wondering if this place has great schools, they do. This city of 77,939 residents is also one of the safest. The crime rate here is 47% below the national average.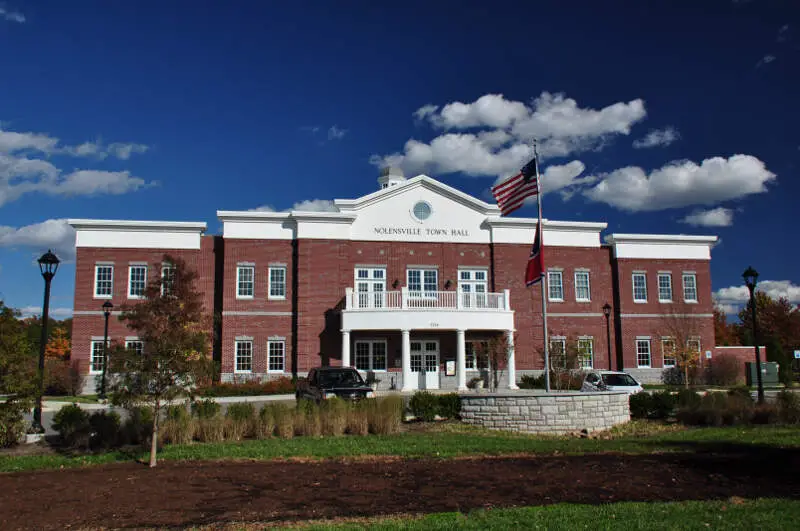 The livability factors that have made Nolensville the 6th best place to live in Tennessee include–but are not limited to–the city's cost of living, low crime, great schools, and a strong job market.
Located 35 minutes southeast of Nashville, in Williamson County, Nolensville has the 2nd highest income and the 3rd lowest unemployment rate at 1.6%. If you can afford the $455,700 price for a home here, you'll think that you've won Best Country Vocalist at the CMAs. But, if you want to be able to afford the overall cost of living in Nolensville, you'd probably be better off winning the Tennessee Lottery instead: it's pretty expensive here.
However, don't let a couple of dollars stand between you and a better quality of life in Nolensville. If you do, you'll be missing out on the fun, "Nolensville" things to do: like, mingling with the community at the local brewery or biking the trails at one of the city's five parks.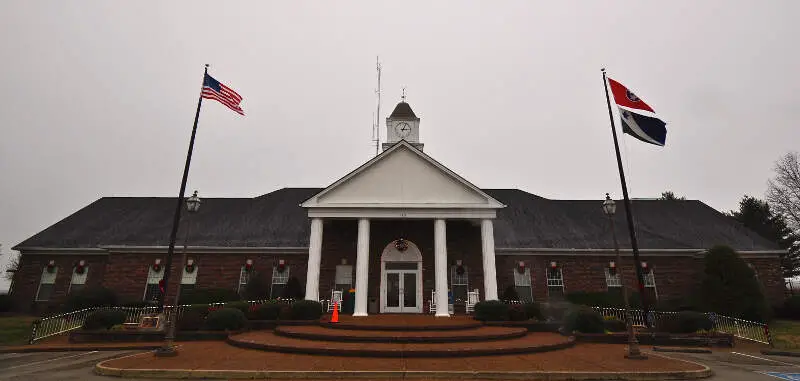 Hop on the I 65 and cruise about 25 minutes south of Franklin and you'll run right smack dab into Tennessee's 7th best place to live, Spring Hill. The crime rate in Spring Hill tells us that they're not robbing banks and they're not robbing each other, so it just must be good 'ol fashioned hard work that has this city's household median income up around $90,778/year and the poverty rate the 6th lowest in the state. Heck, we shouldn't be too surprised considering the unemployment rate here is 2.6%.
Spring Hill's level of commitment to excellence is also evident in their great schools. The elementary and secondary schools here are constantly earning high marks and families have taken notice making Spring Hill one of the best places to raise a family.
Speaking of family friendly, Spring Hill has the youngest population of residents with a median age of 33. So, if you're looking for those first time "Mommy and Me" groups, you'll find those here. And if you're looking for other young singles, you'll find that here as well: Spring Hill is one of Tennessee's best places for singles.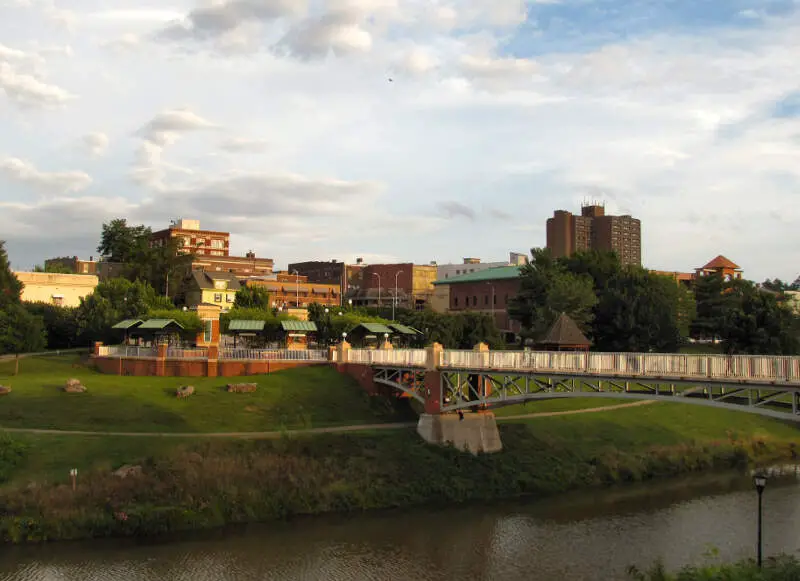 For those of you who had your heart set on living close to the Great Smoky Mountains and Dollywood, but didn't want to sacrifice first class for mediocrity, you're in luck, Tennessee's 8th best place to live, Maryville, is nestled right there in the center of it all.
But, if you want to keep up with the Maryville locals, your cost of living budget needs to include a household median income of $61,384/year to afford the 2lowest home prices in the state. The unemployment rate in Maryville is quite a bit higher than the national average. The silver lining, however, if you don't find a job that pays Maryville's median income, this Blount County city has the 27th commute times; in fact, you can be in Knoxville in 25 minutes.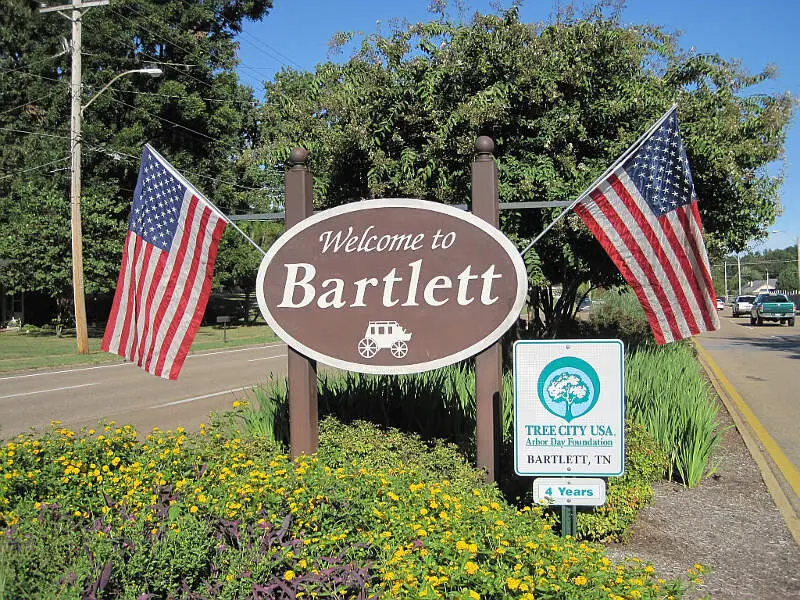 If you were to ask any one of Bartlett's aficionados why their city of 59,102 residents is the best, they would probably tell you it has something to do with their great southern hospitality. And while we are sure this is the case, for us, a little more had to go into its rank as the 9th best place to live in Tennessee.
Located in the furthest southeastern corner of The Volunteer State, the Green Bottom community really does check all of the boxes. Bartlett's low cost of living has made this city one of the most affordable places to live on our list. Additionally, Bartlett has one of the lowest median home prices at $185,100; and if you want to fit in with the majority of residents here, you only have to make $84,688/year. However, it would not be in your best interest to move to this city without a job: Bartlett has one of the highest unemployment rates on our list at 4.0%.
One of the best things about Bartlett is that it is super safe. The crime rate here is 14% below the national average. So, you should definitely keep an eye on this Tennessee gem. If Bartletts quality of life keeps improving and it continues to move up the ranks, who knows, next year it might be at the top of our list.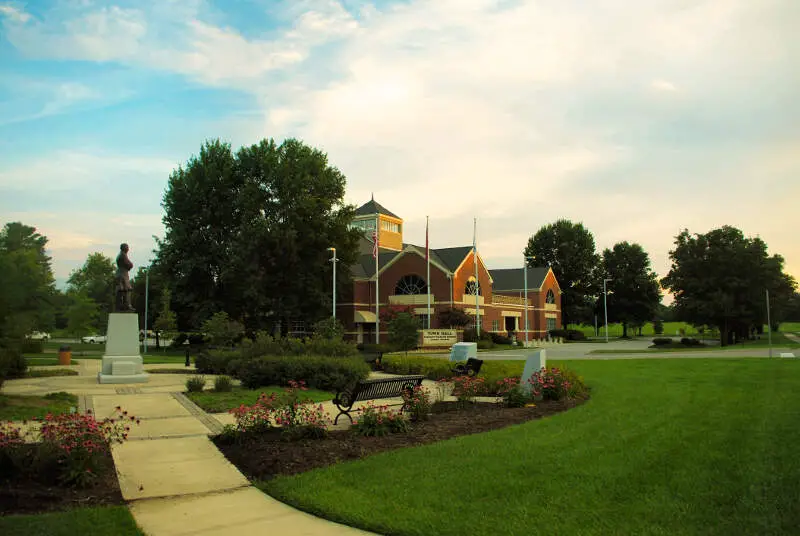 At one time called Campbell's Station, the town was renamed after local legend and Civil War hero Admiral David Farragut.
These days, Farragut holds another distinction: it ranks as the number 10 best spots in Tennessee to call home.
Farragut stands in the east-central part of the state, about 20 minutes outside of Knoxville. It also provides an excellent jumping off point for serious outdoor activities. The Great Smoky Mountains National Park is just about an hour down the road.
The community provides more than an excellent location. It also sports strong schools and a thriving local economy. The median income stands at $108,511, the 6th highest level in Tennessee. At the same time, the unemployment rate is one of the lowest in the state, with a figure of 1.9%. The median home value in the region is $370,400.
Mapping The Best And Worst Places To Live in Tennessee
The Pressing Question: Size
Before we even started to collect data, we had to answer a tough question: Is it fair to pit cities with populations over 100,000 against places with a population of 18?
We firmly decided no, that just isn't fair.
So to create our ranking, we broke places to live into three tiers:
Cities — Populations over 5,000
Towns — Populations between 1,000 and 5,000
Small Towns — Populations below 1,000
This left us with 92 cities, 175 towns, and 136 small towns.
We then decided, no matter how much anyone loves their town, the best cities to live in Tennessee have more of everything and therefore you need to have over 5,000 people to truly be 'the best'.
Now we also realize that city living might not be your cup of tea, so we ran the following analysis on towns and then again for small towns.
You can see those two top tens at the bottom of the post.
How We Calculated The Best Cities To Live In Tennessee
Now that we had our set of cities, it was time to rank them.
We ranked each place in Tennessee across a number of criteria from one to 92, with one being the best.
We then took the average rank across all criteria, with the city posting the lowest overall score being crowned the winner of the title "Best Place To Live In Tennessee".
The criteria we looked at were:
Median Home Values
Median Income
Population Density (Higher better)
Unemployment Rate
Commute Time
Crime
Education Levels
Health Insurance Coverage
Poverty rates
Sources of criteria include the New Census Data and FBI Crime Data. You can download the data here.
After the dust settled, what was the best place to live in Tennessee? That would be Germantown.
If your city or town isn't among the top 10, jump down to the bottom of the post to see a detailed chart of the best places in Tennessee.
Otherwise, buckle up for a ride down good living lane with Germantown at the end of the cul-de-sac.

Wrapping Up The Best Places When It Comes To Living In Tennessee
If you're looking at areas in Tennessee with the best economic situations, where there's lower than average crime, and a lot to do, this is an accurate list.
Germantown made a strong showing to take in the overall number one spot for the best place to live in Tennessee for 2021.
Best Towns To Live In Tennessee
Lookout Mountain (Pop. 1,930)
Belle Meade (Pop. 2,704)
Oak Hill (Pop. 4,686)
Sewanee (Pop. 2,503)
Forest Hills (Pop. 4,999)
Gray (Pop. 1,806)
Medina (Pop. 4,025)
Shackle Island (Pop. 3,290)
Walden (Pop. 1,907)
Lakesite (Pop. 1,911)
Best Small Towns To Live In Tennessee
Ridgeside (Pop. 671)
Rockvale (Pop. 822)
Bell Buckle (Pop. 401)
Walterhill (Pop. 355)
Rockford (Pop. 788)
Berry Hill (Pop. 793)
Baneberry (Pop. 487)
Garland (Pop. 343)
Oak Grove CDP (Sumner (Pop. 215)
Gibson (Pop. 316)
If you're curious enough, here are the worst places to live in Tennessee according to the data:
Covington (Pop. 8,857)
La Follette (Pop. 6,857)
Ripley (Pop. 7,947)
For more Tennessee reading, check out:
Where Are The Best Places To Live In Tennessee?
| Rank | City | Population |
| --- | --- | --- |
| 1 | Germantown | 39,193 |
| 2 | Signal Mountain | 8,539 |
| 3 | Brentwood | 42,407 |
| 4 | Collierville | 50,086 |
| 5 | Franklin | 77,939 |
| 6 | Nolensville | 8,390 |
| 7 | Spring Hill | 39,711 |
| 8 | Maryville | 28,974 |
| 9 | Bartlett | 59,102 |
| 10 | Farragut | 22,631 |
| 11 | Hendersonville | 57,083 |
| 12 | Thompson's Station | 5,456 |
| 13 | Mount Juliet | 34,377 |
| 14 | White House | 11,843 |
| 15 | Oakland | 7,893 |
| 16 | Collegedale | 11,275 |
| 17 | Atoka | 9,241 |
| 18 | Mount Carmel | 5,293 |
| 19 | Gallatin | 38,156 |
| 20 | Jonesborough | 5,427 |
| 21 | Kingston | 5,927 |
| 22 | Goodlettsville | 16,870 |
| 23 | Red Bank | 11,745 |
| 24 | Murfreesboro | 136,366 |
| 25 | Munford | 6,034 |
| 26 | Greenbrier | 6,818 |
| 27 | Smyrna | 49,552 |
| 28 | Church Hill | 6,667 |
| 29 | Fairview | 8,762 |
| 30 | Arlington | 11,697 |
| 31 | La Vergne | 35,411 |
| 32 | Clarksville | 152,934 |
| 33 | East Ridge | 21,168 |
| 34 | Lebanon | 33,159 |
| 35 | Soddy-Daisy | 13,398 |
| 36 | Millersville | 6,350 |
| 37 | Lakeland | 12,606 |
| 38 | Oak Ridge | 29,037 |
| 39 | Portland | 12,729 |
| 40 | Tullahoma | 19,852 |
| 41 | Martin | 10,635 |
| 42 | Greeneville | 14,942 |
| 43 | Erwin | 5,921 |
| 44 | Milan | 7,672 |
| 45 | Columbia | 38,380 |
| 46 | Winchester | 8,706 |
| 47 | Jackson | 66,870 |
| 48 | Loudon | 5,747 |
| 49 | Kingsport | 53,376 |
| 50 | Clinton | 9,964 |
| 51 | Knoxville | 186,173 |
| 52 | Cookeville | 33,454 |
| 53 | Manchester | 10,721 |
| 54 | Cleveland | 44,595 |
| 55 | Chattanooga | 179,690 |
| 56 | Dickson | 15,447 |
| 57 | Springfield | 17,092 |
| 58 | Bristol | 26,852 |
| 59 | Elizabethton | 13,577 |
| 60 | Paris | 10,043 |
| 61 | Pigeon Forge | 6,229 |
| 62 | Sevierville | 16,743 |
| 63 | Alcoa | 9,561 |
| 64 | Lewisburg | 11,910 |
| 65 | Crossville | 11,545 |
| 66 | Mckenzie | 5,328 |
| 67 | Dayton | 7,344 |
| 68 | Dunlap | 5,103 |
| 69 | Pulaski | 7,643 |
| 70 | Shelbyville | 21,591 |
| 71 | Harriman | 6,126 |
| 72 | Lexington | 7,848 |
| 73 | Henderson | 6,289 |
| 74 | Millington | 10,645 |
| 75 | Athens | 13,851 |
| 76 | Brownsville | 9,647 |
| 77 | Sweetwater | 5,873 |
| 78 | Memphis | 651,932 |
| 79 | Dyersburg | 16,476 |
| 80 | Fayetteville | 7,034 |
| 81 | Lawrenceburg | 10,877 |
| 82 | Savannah | 6,947 |
| 83 | Rockwood | 5,423 |
| 84 | Lafayette | 5,171 |
| 85 | Bolivar | 5,031 |
| 86 | Newport | 6,848 |
| 87 | Humboldt | 8,169 |
| 88 | Mcminnville | 13,695 |
| 89 | Morristown | 29,782 |
| 90 | Covington | 8,857 |
| 91 | La Follette | 6,857 |
| 92 | Ripley | 7,947 |
Editor's Note: We updated this article for 2021. This is our seventh time ranking the best places to live in Tennessee.