The 10 Safest Cities In Tennessee For 2020
We used data and science to determine the places in Tennessee where everyone sleeps safe and sound.

Editor's Note: This article has been update for 2020. This is our sixth time rankings the safest places to live in Tennessee.
Swipe left for slideshow. Article continues below.
Article Table Of Contents   
(Skip to section)
Tennessee is best known as The Volunteer State, but many are familiar with other fun facts; like, the state has some of the safest places to call home.
Whether you're walkin' in Memphis, taking in a show at Pigeon Forge's Dollywood, or catching' up with Elvis in Graceland, Tennessee knows how to keep its residents safe.
Moreover, if you choose to live in one of Tennessee's safest places to live, you'll get to experience some of the southeast's tastiest BBQ, some toe-tapping country music, and the infamous Tennessee Whiskey, Jack Daniels. Heck, there's a reason notables like Alan Jackson, Justin Timberlake, and Billy Ray Cyrus have set up shop in places like Nashville, Franklin, and Brentwood: these places are some of Tennessee's safest.
How did we determine the safest places to live in Tennessee? We looked at the FBI data on violent and property crimes in places with over 5,000 residents. We also took into account available jobs, competitive salaries, and the education level in each of these places.
Now, it wouldn't be right if we didn't mention that Tennessee is ranked the 47th least safest state in the country. So, it's super important to know how to navigate the safest places to live when choosing Tennessee as your home. HomeSnacks suggests that you look no further than our list of safest places to live in Tennessee for 2020 below.
Here are the 10 safest cities to live in Tennessee for 2020:
All BBQ and honky tonkin' aside, Tennessee is the 16th oldest state in the country, so that's all the more reason that they should have the safest cities. They've had some time to perfect their safety standards. And, folks, that's just what the Tennessee places on our top ten safest places to live list have done.
So, what city is the safest place to live in Tennessee for 2020? Well, according to the most recent FBI data we crunched, Church Hill is the safest place to live in The Volunteer State. It's not surprising considering Church Hill scored a 9/10 snackability safety score with an emphasis on jobs and education.
More jobs = less time to be naughty, right?
Check out the rest of our not so naughty, very safe Tennessee cities to see how your city ranked. And if you don't find your favorite there, head to the bottom.
For more reading on safe places to live in and around Tennessee, check out:
The 10 Safest Cities In Tennessee For 2020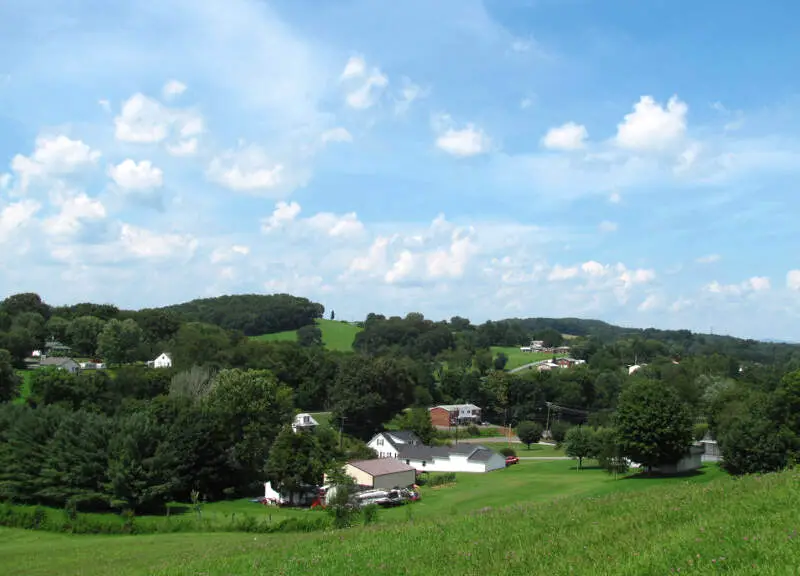 Take me to church.. err.. Take me to Church Hill -- the safest place to live in Tennessee for 2020 according to the most recent FBI data.
Taking the top spot is a big deal for this little town as it jumped up five places over the years to claim the altar of safety. It had the third lowest violent crime rate. Property crime rates are 7x better than the state average.
Located in the northeast portion of the state, Church Hill offers a low cost of living, low tax rate and booming real estate market which probably all lead to a lower crime rate. That's the kind of place I'd move to in a heartbeat.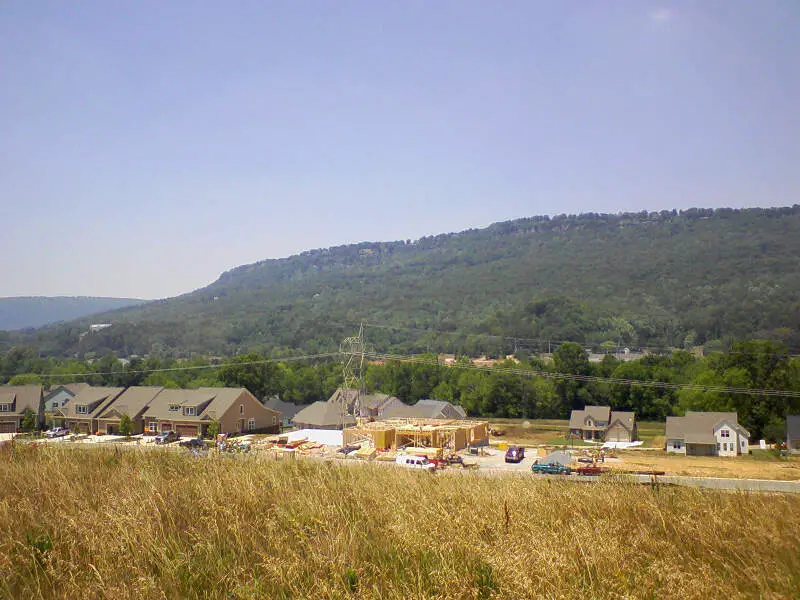 Signal Mountain is another constant year after year on our lists of great Tennessee cities and this year it ranks in the top three for safety.
The city still boasts extremely low violent and property crime rates.
The Chattanooga suburb also scored a coveted 10 / 10 on our SnackAbility score which is reserved for the top 5% of places to live around the country. So you will be safe and sound living in Signal Mountain.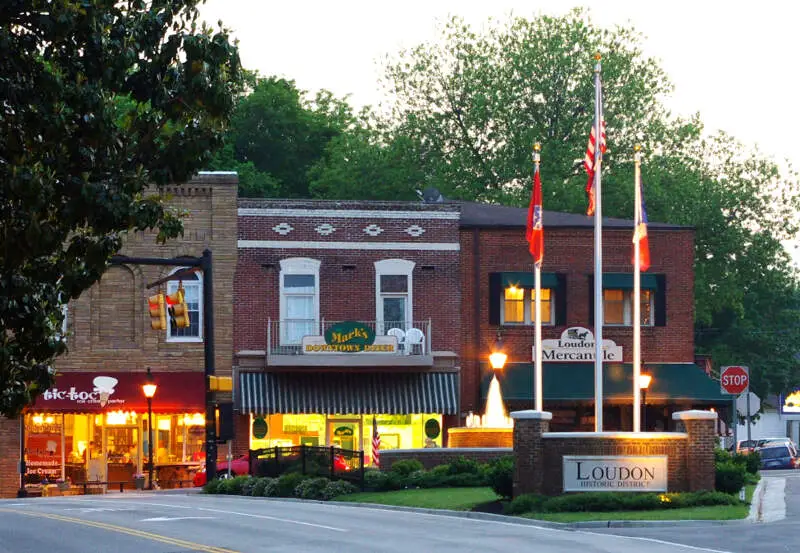 The next stop on our slow and safe tour of the Volunteer States takes us to the quaint town of Loudon -- not to be confused with London, a staggering metropolis in the UK.
This Loudon has one of the lowest violent crime rates you'll find on this side of the Mississippi with a big ole no robberies in the last reporting year. In other words, Loudon is so safe that the only crime here is a bad haircut or a terrible outfit.
Loudon is located in the central part of the state and makes a top ten appearance on our cheapest places to live list this year.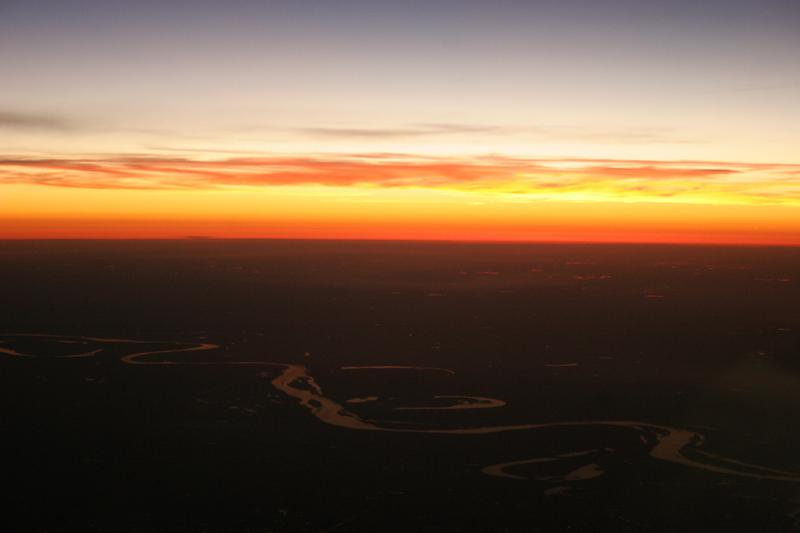 O-Town, as I'm sure no one calls it, ranks as the fourth safest city in Tennessee for 2020.
Located in the southwest corner of the state, the city has one of the lowest property crime rates around The Volunteer state. There's so little petty crime that we bet most people don't have anything to confess to on Sunday mornings.
The city probably has such little crime because it has become wise in its old age -- it's over 100 years old. When you're that old, you realize that there's more to life than coveting your neighbor's possessions.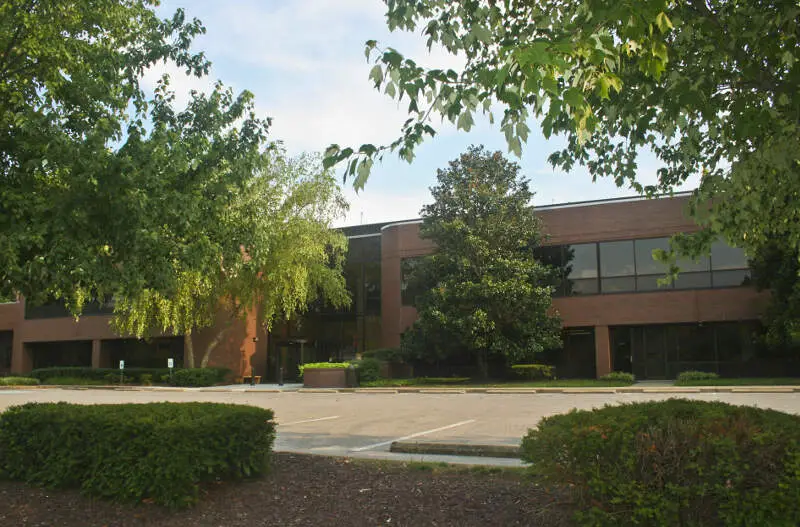 Source: Public domain
Brentwood is no stranger to our lists as I remember the name of the town from some of the earliest rankings I wrote over five years ago. This year it maintained a solid sixth place ranking for safety in Tennessee.
Like last year, violent crimes are basically a none issue in the town and property crime is so rare that no one steals candy from babies here. A suburb of Nashville, Brentwood also ranks as the second best and second richest city in Tennessee for 2020. So it sounds like a great place to live if you can afford to call it home.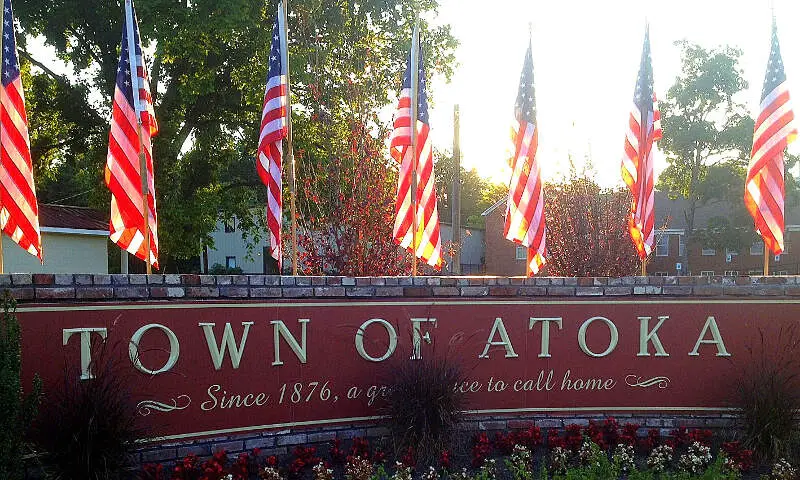 Atoka makes a nice little jump this year to place as the sixth safest city in Tennessee as it compiled top ten finishes for both violent crime and property rates.
With a median income of $89,00 and home prices at only $181,000 this town of some 9,000 people is extremely affordable. That means you can probably afford this a little slice of safety paradise. Atoka is yet another town in the south west corner of the state. I guess if you need to run from crime, south and west are the directions to choose in Tennessee.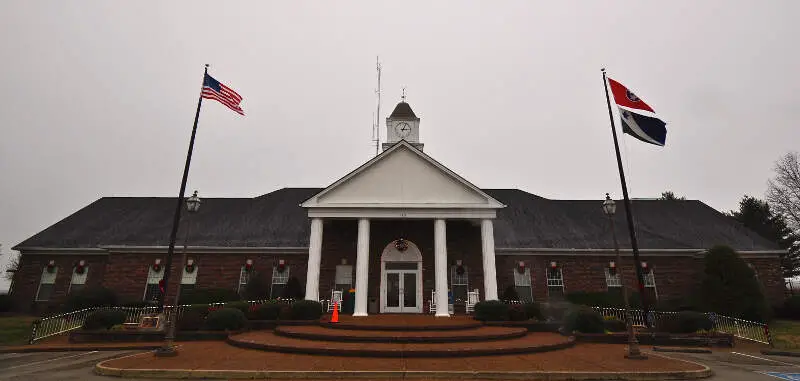 The seventh safest places in Tennessee for 2020, Spring Hill rocks a stellar safety track record as it has ranked in the top ten for four years in a row now.
While violent crimes are a little on the high side for a top ten city, they are still 3x better than the state average. And property crime is basically as low as you can go. That's probably why people have been flocking here since the start of the decade. There are almost 10,000 more people living here now than in 2010.
The result is that this Nashville suburb appears in the top ten for most of our stand out lists this year.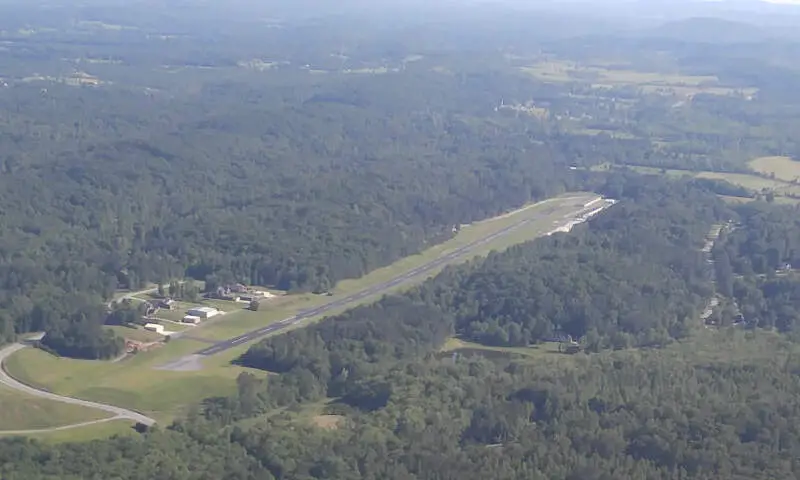 Collegedale clocks in as the eighth safest place in Tennessee. But it takes the cake as the city with the lowest violent crime rate in the state by a good clip. The suburb of Chattanooga had no murders and basically no other violent crimes in the last reporting year. It's so safe that I venture I could drop my son off for day care at a random citizen's door tomorrow morning and would come back to find him a man of letters at age three.
Collegedale is located in the south eastern portion of the state.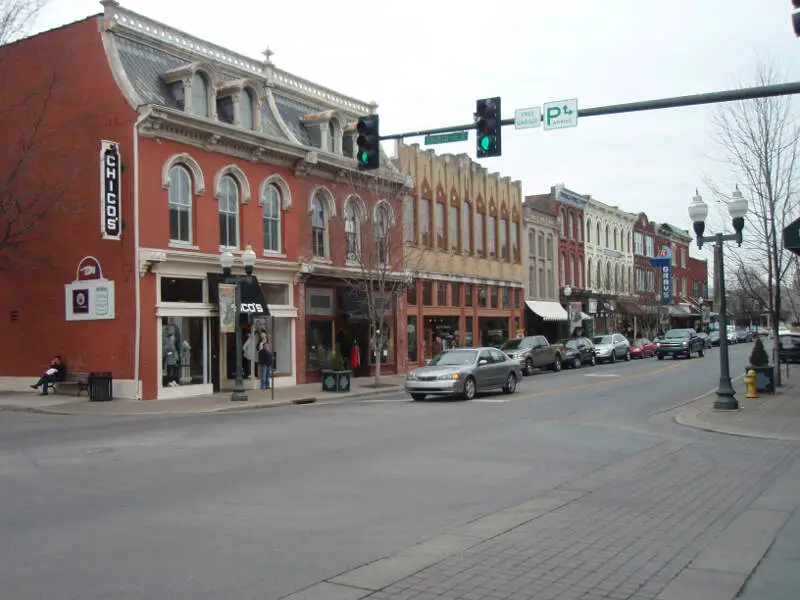 Franklin already topped our list of bests place to live and ranked as the seventh best place to raise a family in Tennessee, so this latest accolade of being the ninth safest city in the state is just icing on the cake. Franklin had the 11th lowest rate of violent crime in the state, with a bit over two violent crimes committed each week on average. And Civil War buffs will be happy to know that there are two famous sites to check out in Franklin: Fort Granger.
Franklin is one of the major cities of the Nashville Metro Area.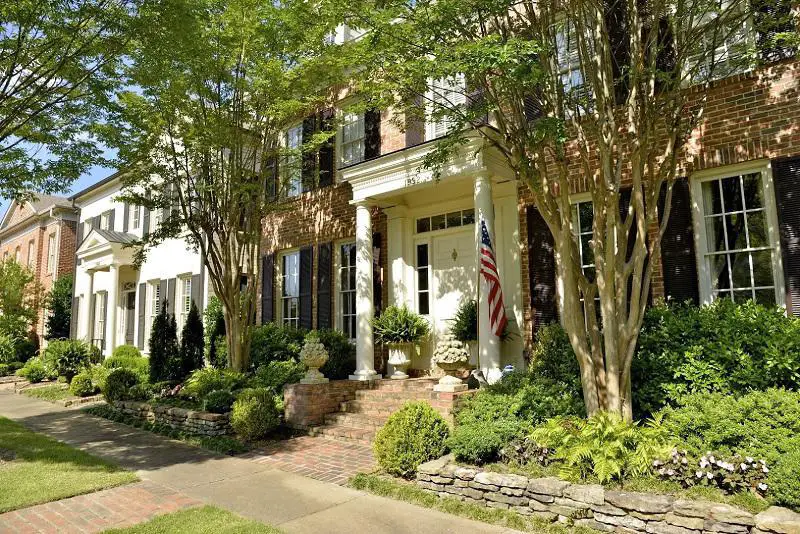 Source: City Of Germantwon
Germantown ranks as the tenth safest place to live in Tennessee for 2020.
The city improved on both its violent and property crime rates to get the boost up the rankings. And we're also pretty sure that solidified its ranking as the best place to live in Tennessee for the second year in a row in 2019. However, it's also one of the more expensive places to live in the state, showing again that crime doesn't pay.
Germantown is located near Oakland and several other places on this list in the southwest corner of the state.
How we calculated the safest cities in Tennessee for 2020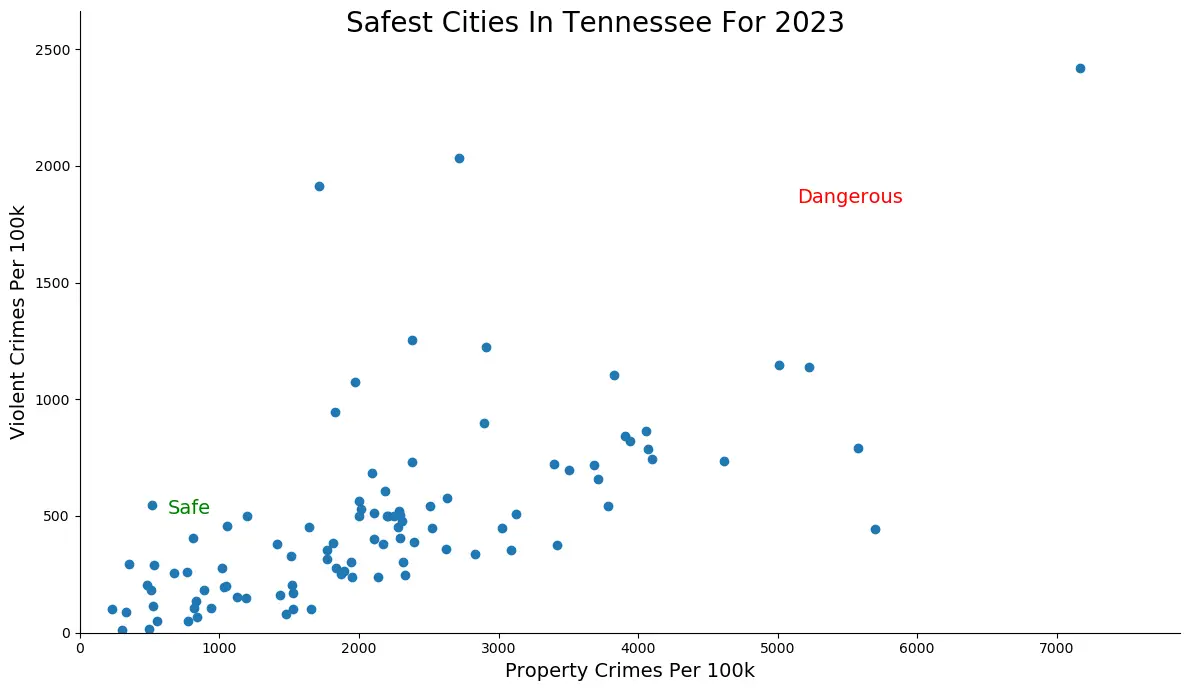 While there are surveys and public polls on what cities in a state are the safest, we didn't want to rely on speculation and opinion. Instead, we looked at the hard numbers from the FBI's most recent report of crime (Published Sept 2019) in Tennessee.
Specifically, we analyzed the
FBI's Uniform Crime Report
which summarizes the number of property crimes and violent crimes in each city per year. We used two criteria:
Violent crimes per capita (murders, assaults, rapes, armed robberies)
Property crimes per capita (thefts, burglaries, motor vehicle thefts)
For example, there were a total of 21 crimes committed in Church Hill which had a reported population of 6,664. That means the number of crimes per capita is 0.0032 which translates into a 1 in 317 chance of being the victim of a crime.
We only looked at cities that have populations of more than 5,000 people reported to the FBI in 2018, the last reporting year. This left us with a total of 88 of the biggest cities in Tennessee to rank.
We ranked each city for each criteria from 1 to 88 where 1 in any particular category is the safest.
Next, we averaged each places two criteria to create a Safety Index. We crowned the place with the lowest overall Safety Score "The Safest Place In Tennessee" with any ties going to the bigger city. You can download the data here.
The safest city in Tennessee, based on our criteria, is Church Hill. The most dangerous city in Tennessee? Memphis, where residents had a 1 in 11 chance of being the victim of a crime.
Note: This report is not an analysis of the effectiveness of local police departments, nor does it reflect the fact that people from out of town may come into a community and cause a crime. It simply looks at where crimes occurred most frequently, based on a city's population.
There You Have It - The Safest Cities In The Volunteer State
Looking at the data, you can tell that Church Hill is as safe as they come, according to science and data.
But as most Tennessee residents would agree, almost every place here has its safe and not safe parts. So just make sure you're informed ahead of time.
Here's a look at the most dangerous cities in Tennessee according to the data:
Memphis
Savannah
Dyersburg
For more reading, check out:
Breaking Down Crime In The Safest And Most Dangerous Cities In Tennessee
Share on Facebook
Chris Kolmar has been in the real estate business for almost ten years now. He originally worked for Movoto Real Estate as the director of marketing before founding HomeSnacks.
He believes the key to finding the right place to live comes down to looking at the data, reading about things to do, and, most importantly, checking it out yourself before you move.
If you've been looking for a place to live in the past several years, you've probably stumbled upon his writing already.
You can find out more about him on LinkedIn.