The 10 Safest Cities In Tennessee For 2023
The safest cities in Tennessee are Signal Mountain and Loudon for 2023.

Tennessee is best known as The Volunteer State, but many are familiar with other fun facts; like, the state has some of the safest places to call home.
Whether you're walkin' in Memphis, taking in a show at Pigeon Forge's Dollywood, or catching up with Elvis in Graceland, Tennessee knows how to keep its residents safe.
Moreover, if you live in one of Tennessee's safest places, you'll experience some of the southeast's tastiest BBQ and toe-tapping country music. Heck, there's a reason notables like Alan Jackson, Justin Timberlake, and Billy Ray Cyrus have set up shop in places like Nashville, Franklin, and Brentwood: these places are some of Tennessee's safest.
How did we determine the safest places to live in Tennessee? We looked at the FBI data on violent and property crimes in places with over 5,000 residents.
Now, it wouldn't be right if we didn't mention that Tennessee is ranked the 46th safest state in the country. So, it's super important to know how to navigate the safest places to live when choosing Tennessee as your home.
---
Table Of Contents:
Top Ten
|
Methodology
|
Table
|
References
---
Here are the 10 safest cities to live in Tennessee for 2023:
So, what city is the safest place to live in Tennessee for 2023? According to the most recent FBI data, the safest place to live in Tennessee is Signal Mountain. It's not surprising considering Signal Mountain scored a 9/10 SnackAbility safety score with an emphasis on safety.
Check out the rest of our safe Tennessee cities to see how your city ranked. And if you don't find your favorite there, head to the bottom for a table of every place in Tennessee.
For more reading on safe places to live in and around Tennessee, check out:
The 10 Safest Cities In Tennessee For 2023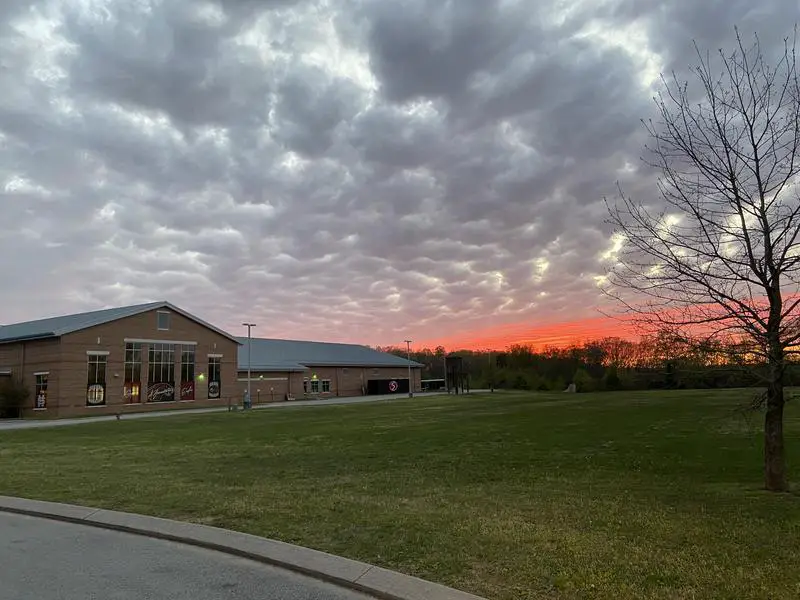 Signal Mountain is another constant year after year on our lists of great Tennessee cities and this year it ranks in the top three for safety.
The city still boasts extremely low violent and property crime rates.
The Chattanooga suburb also scored a coveted 10 / 10 on our SnackAbility score which is reserved for the top 5% of places to live around the country. So you will be safe and sound living in Signal Mountain.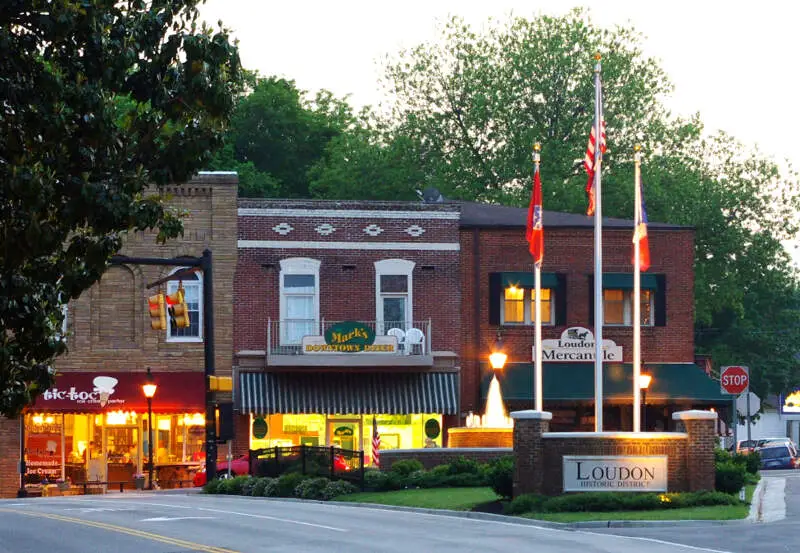 The next stop on our slow and safe tour of the Volunteer States takes us to the quaint town of Loudon -- not to be confused with London, a staggering metropolis in the UK.
This Loudon has one of the lowest violent crime rates you'll find on this side of the Mississippi with a big ole no robberies in the last reporting year. In other words, Loudon is so safe that the only crime here is a bad haircut or a terrible outfit.
Loudon is located in the central part of the state and makes a top ten appearance on our cheapest places to live list this year.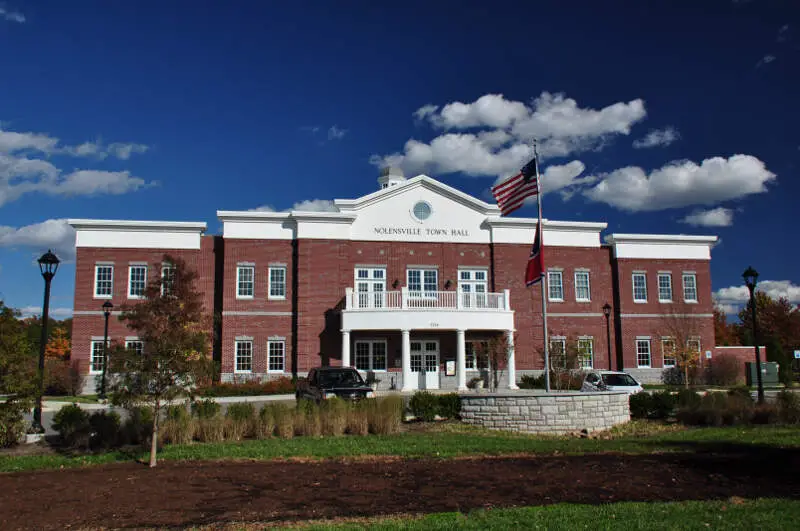 Christopher Nolen would be happy to hear that the town with his namesake ranks as the third safest in Tennessee.
Oh? The city isn't named after Christopher Nolen?
Back to reality, Nolensville has markedly improved in crime rates this year, jumping into the top ten. And people have noticed that the median home costs a cool 496500. You also have to be incredibly smart to live here as a staggering 63% of the population has completed at least a bachelor's -- compared to a 33% national average.
Smart, safe, and rich. People in Nolensville have it made.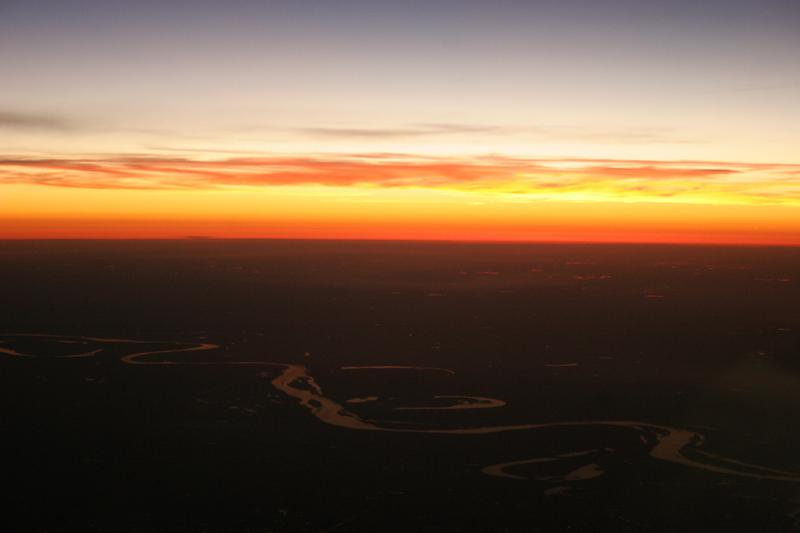 O-Town, as I'm sure no one calls it, ranks as the fourth safest city in Tennessee for 2023.
Located in the southwest corner of the state, the city has one of the lowest property crime rates around The Volunteer state. There's so little petty crime that we bet most people don't have anything to confess to on Sunday mornings.
The city probably has such little crime because it has become wise in its old age -- it's over 100 years old. When you're that old, you realize that there's more to life than coveting your neighbor's possessions.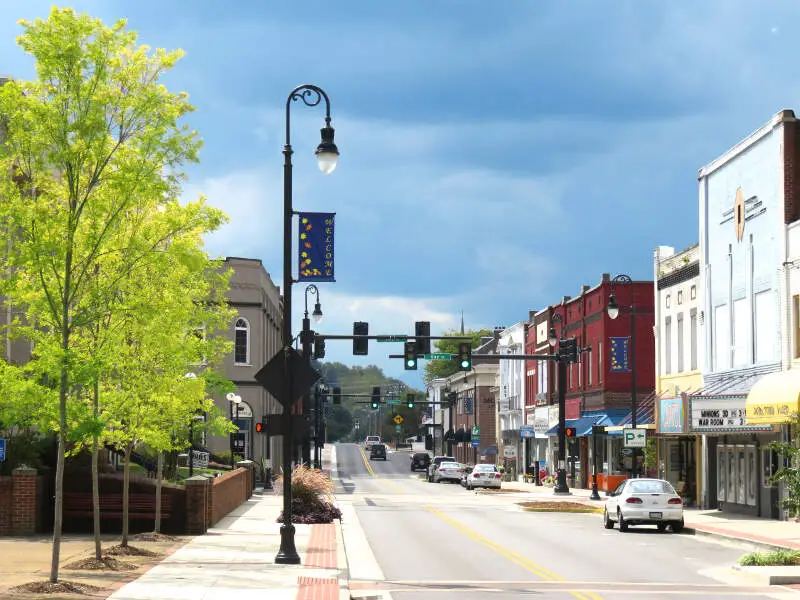 In Unicoi County, Tennessee, Erwin holds the title of fifth safest city in the state for 2023. The city's safety is highlighted by its low 0.0 murder rate and a particularly low 50/100k people for violent crimes, while property crimes are also few, with a rate of 556/100k people, ranking it 11th safest in property safety.
As the county seat in the Tri-Cities area, Erwin ranked #5 for its total crime rate. The police force's effectiveness is noteworthy given Erwin's population of just over 5,931.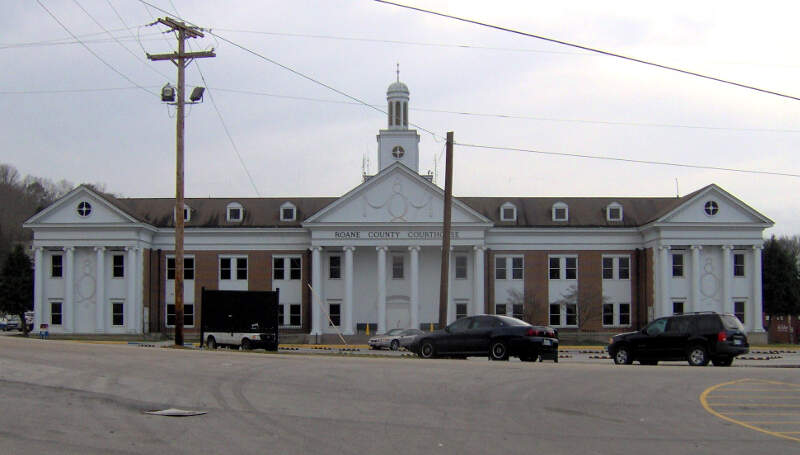 Kingston, Tennessee, sits along I-40, on the road between Nashville and Knoxville. It's more than just a road-trip stopover, however. The community also represents an amazing place to live, the 6 safest hometown in the state.
Kingston is built along the shores of Watts Bar Lake, a reservoir formed by the confluence of several rivers. This gives residents access to lots of outdoor activities. Economically, the town sports a median income of $65508 and an unemployment rate of 6.04.
Safety, though, remains the biggest selling point for the town. Kingston experienced just 47 property crimes and 3 violent crimes during a year. Put together in a town of 6,067 inhabitants, that leads to an overall crime rate of 824/100k people.
Medina ranks as the seventh safest place to live in Tennessee for 2023. There's always something to be said for being in the top ten of anything.
The city has the 13th safest lowest violent crime rate in the state and with a grand total of 0 murders it's probably ok to stand out on the side of the street at midnight with your wallet hanging out.
Medina recorded only 6 violent crimes and 28 property crimes making it the kind of place where you'd want to start a family.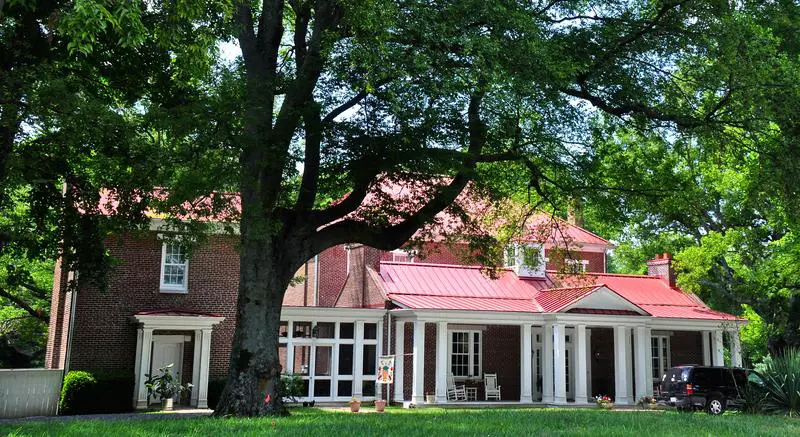 Brentwood is no stranger to our lists as I remember the name of the town from some of the earliest rankings I wrote over five years ago. This year it maintained a solid sixth place ranking for safety in Tennessee.
Like last year, violent crimes are basically a none issue in the town and property crime is so rare that no one steals candy from babies here. A suburb of Nashville, Brentwood also ranks as the second best and second richest city in Tennessee for 2023. So it sounds like a great place to live if you can afford to call it home.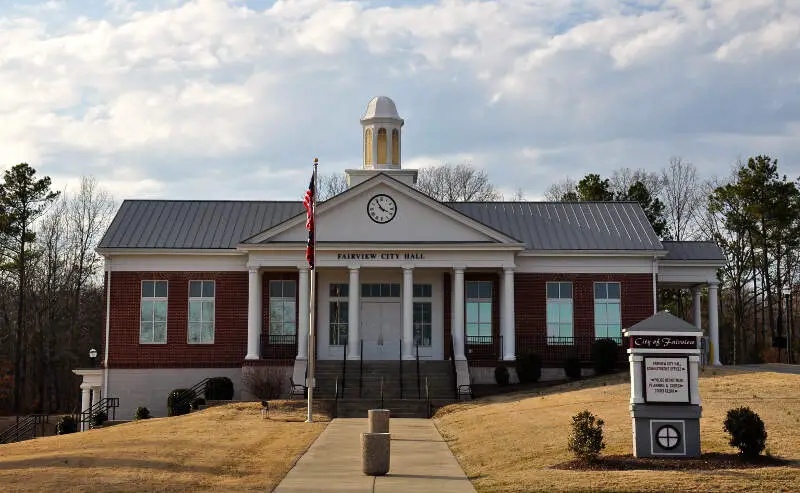 Fairview, located in Williamson County and part of the Nashville metro area, upholds a reputation for safety with the title of the ninth safest city in Tennessee.
It ranks 19th safest in violent crime and 79th safest in murder rates. It also holds the seventh safest spot in property crime. These figures highlight Fairview's dedication to being a secure location within Tennessee, with a population of 9,844.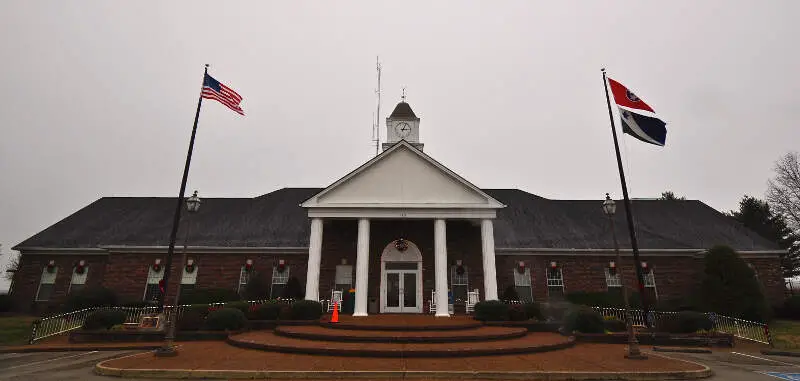 The tenth safest places in Tennessee for 2023, Spring Hill rocks a stellar safety track record as it has ranked in the top ten for four years in a row now.
While violent crimes are a little on the high side for a top ten city, they are still 3x better than the state average. And property crime is basically as low as you can go. That's probably why people have been flocking here since the start of the decade. There are almost 10,000 more people living here now than in 2010.
The result is that this Nashville suburb appears in the top ten for most of our stand out lists this year.
Methodology: How we calculated the safest cities in Tennessee for 2023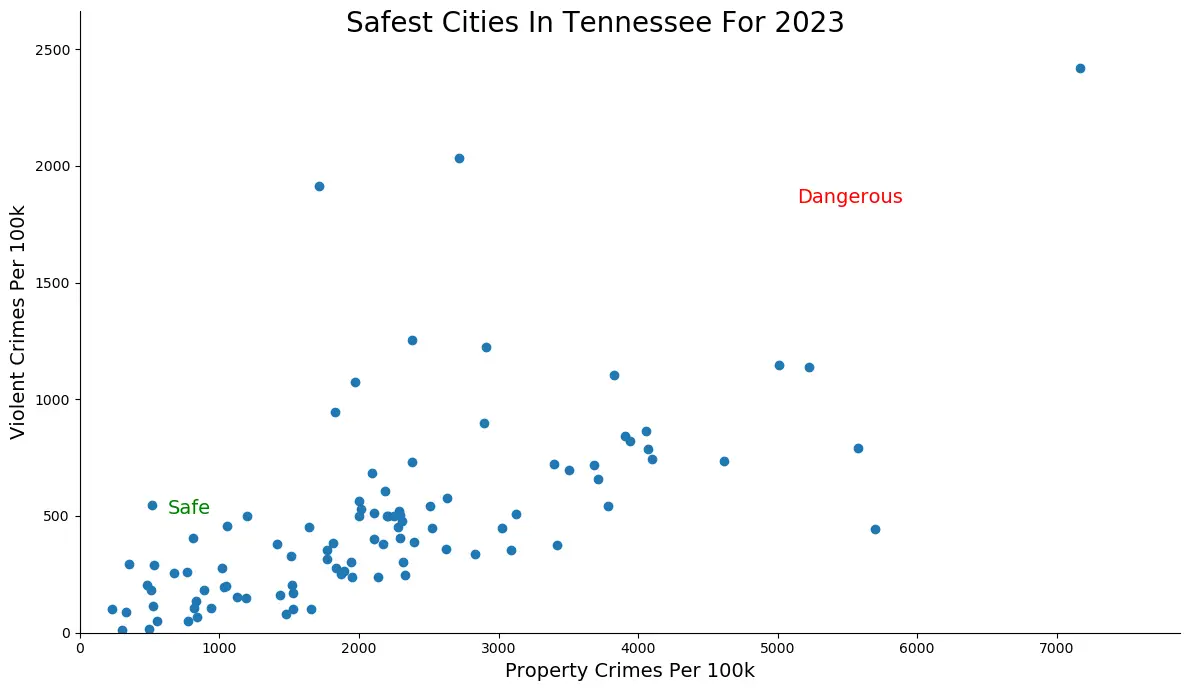 While there are surveys and public polls on what cities in Tennessee are the safest, we wanted to rely on something other than speculation and opinion. Instead, we looked at the hard numbers from the FBI's most recent crime report in Tennessee.
Specifically, we used Saturday Night Science to analyze the FBI's Uniform Crime Report, which summarizes the number of property and violent crimes in each city annually. We used two criteria:
Violent crimes per capita (murders, assaults, rapes, armed robberies)
Property crimes per capita (thefts, burglaries, motor vehicle thefts)
For example, there were 28 crimes committed in Signal Mountain, with a reported population of 8,824. That means the number of crimes per capita is 0.0032, which translates into a 1 in 315 chance of being the victim of a crime.
We only looked at Tennessee cities that have populations of more than 5,000. This filter left us with 98 of the biggest cities in Tennessee to rank.
We ranked each city for each criterion from 1 to 98 where 1 in any particular category is the safest.
Next, we averaged each place's two criteria to create a Safety Index. We crowned the place with the lowest overall Safety Score, "The Safest Place In Tennessee," with any ties going to the bigger city.
The safest city in Tennessee, based on our criteria, is Signal Mountain. The most dangerous city in Tennessee? Memphis, where residents had a 1 in 10 chance of being the victim of a crime.
This article has been update for 2023. This report marks our tenth time ranking the safest places to live in Tennessee. All the data comes from the FBI's Crime In The USA 2022 report.
Summary: The Safest Cities In The Volunteer State
Looking at the data, you can tell that Signal Mountain is as safe as they come in Tennessee, according to science and data.
But as most Tennessee residents would agree, almost every place here has its safe and not safe parts. So just make sure you're informed ahead of time.
Here's a look at the most dangerous cities in Tennessee according to the data:
Memphis
Dyersburg
Chattanooga
For more reading, check out:
Breaking Down Crime In The Safest And Most Dangerous Cities In Tennessee
Share on Facebook
Chris Kolmar has been in the real estate business for almost ten years now. He originally worked for Movoto Real Estate as the director of marketing before founding HomeSnacks.
He believes the key to finding the right place to live comes down to looking at the data, reading about things to do, and, most importantly, checking it out yourself before you move.
If you've been looking for a place to live in the past several years, you've probably stumbled upon his writing already.
You can find out more about him on LinkedIn.