Article Table Of Contents   
(Skip to section)
New York is a pretty big deal. The Empire State has the Big Apple, it's the foruth most populous state in America, and it has some pretty larger than life places for families. And HomeSnacks has done every parent and guardian a solid and created a list of the top ten best place for families in New York for 2022 and listed them below.
We are family people here at HomeSnacks and we have all had to move our families a time or two, so we know what's important when it comes time to make moves that are going to affect the family dynamic. And those factors include things like: is a place safe? Are there other households with kiddos? Are the schools in said place top notch? And, is the place located close to a large city so that your family can take advantage of cultural and social experiences?
Parents and guardians looking to move to New York, you'll be happy to know that the state is currently of the safest states in the country; and if you can get your hands on one of the best places to raise a family in this state, know that you're going to sleep well because they are some of the state's safest. New York also holds close to 400 blue ribbon schools and places on this list like Elmira are the example to follow.
And if you want to know what places on our list are located close to New York's biggest cities and what places have the most kiddos? You're going to have to keep reading.
The 10 Best Cities To Raise A Family In New York For 2022
We analyzed 37 cities and ranked them based on "family-friendliness" factors, like crime rates and quality of schools. If you are from New York, maybe you can guess which city made it to the top of the list.
That's right, Rye, NY, ranks first. In Rye, you can be in Manhattan in as little as 40 minutes but still live outside of the main city. Sounds like a dream come true, right?
Many of the cities on our list are actually located close to New York City. You can take a quick train into the big city and be able to enjoy life in the fast lane without having to live in it.
So where will you raise your family? Near the hustle and bustle of the Big Apple or in the mountain towns in Upstate New York? Wherever you pick, you can be sure your children will have magical childhoods. Read on to learn more about our methodology and to see why our top ten are the best of the best for families in New York for 2022.
Check out some more reading about New York and the best places for families in the country:
The 10 Best Places To Raise A Family In New York For 2022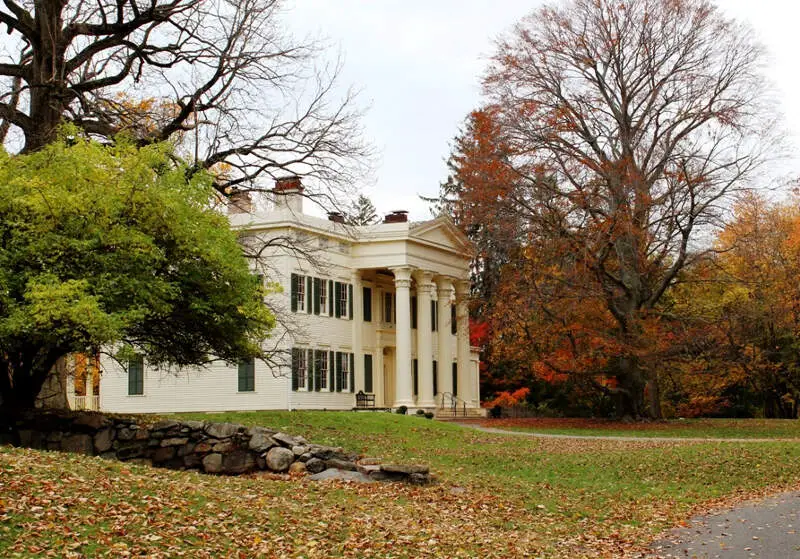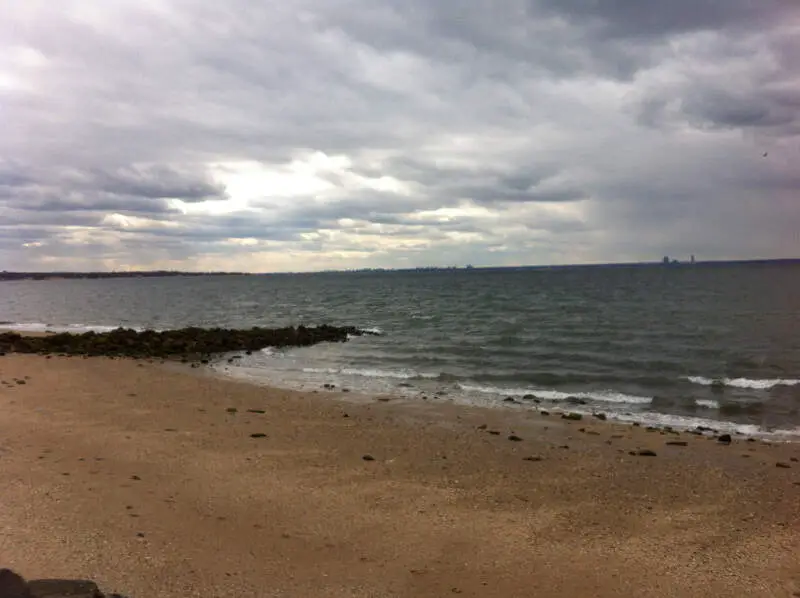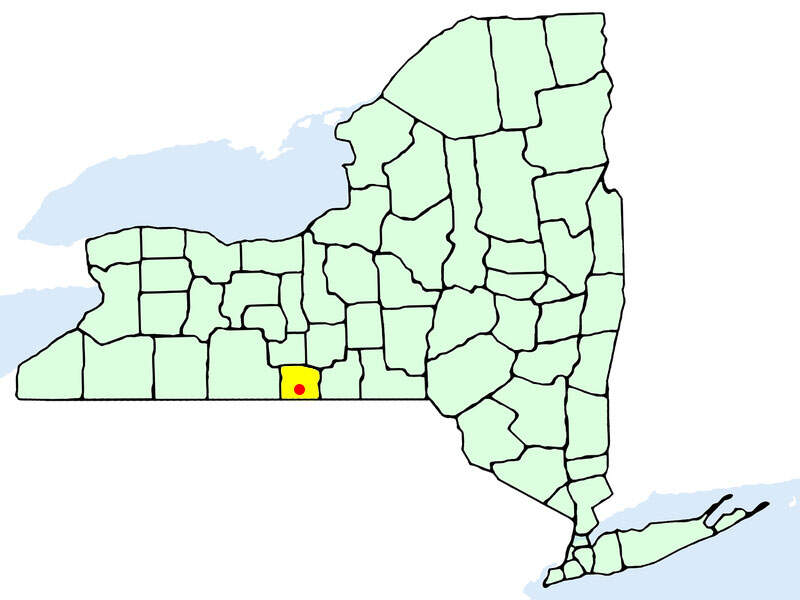 Source: Public domain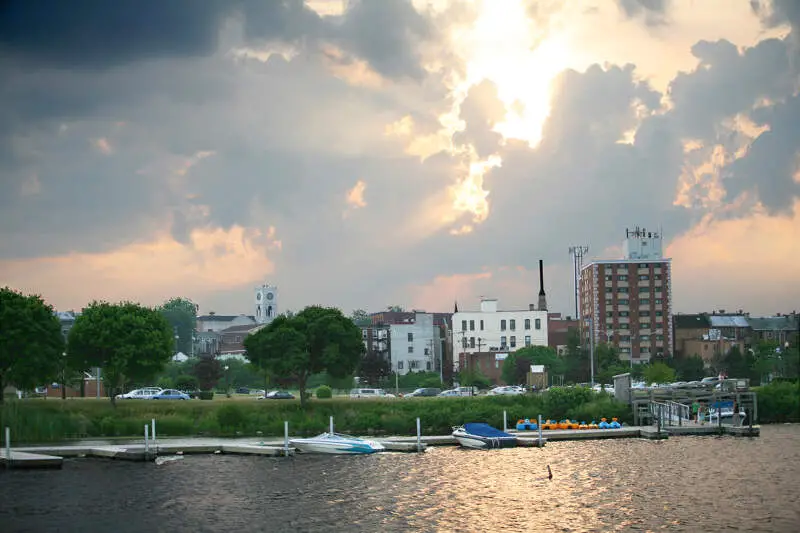 Source: Public domain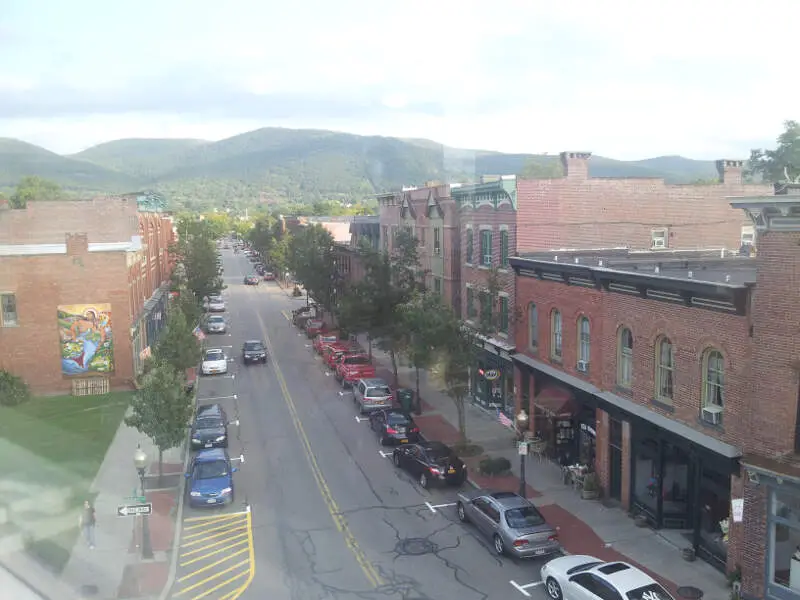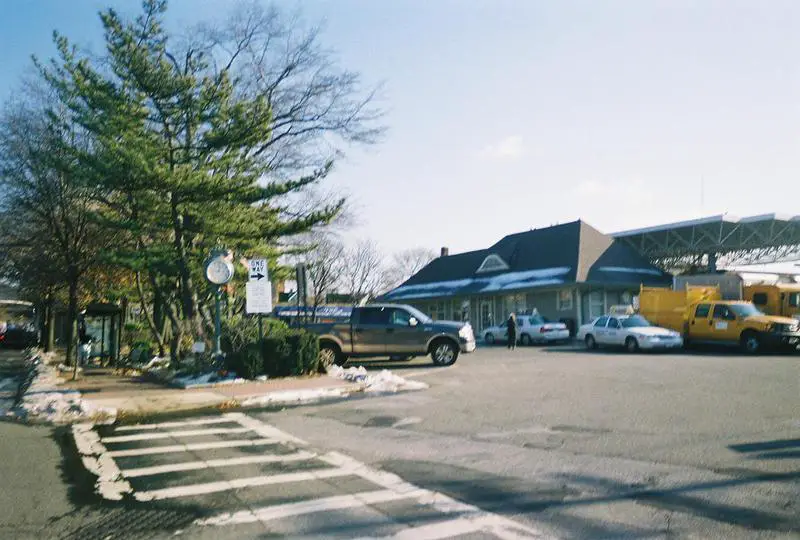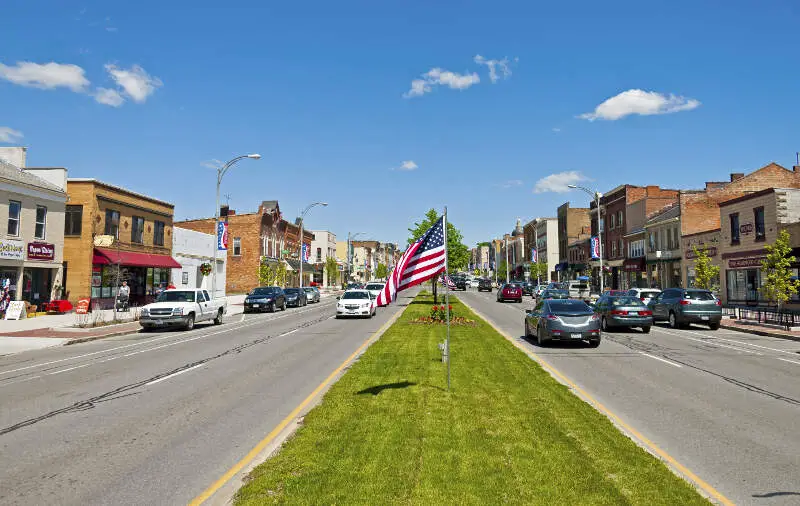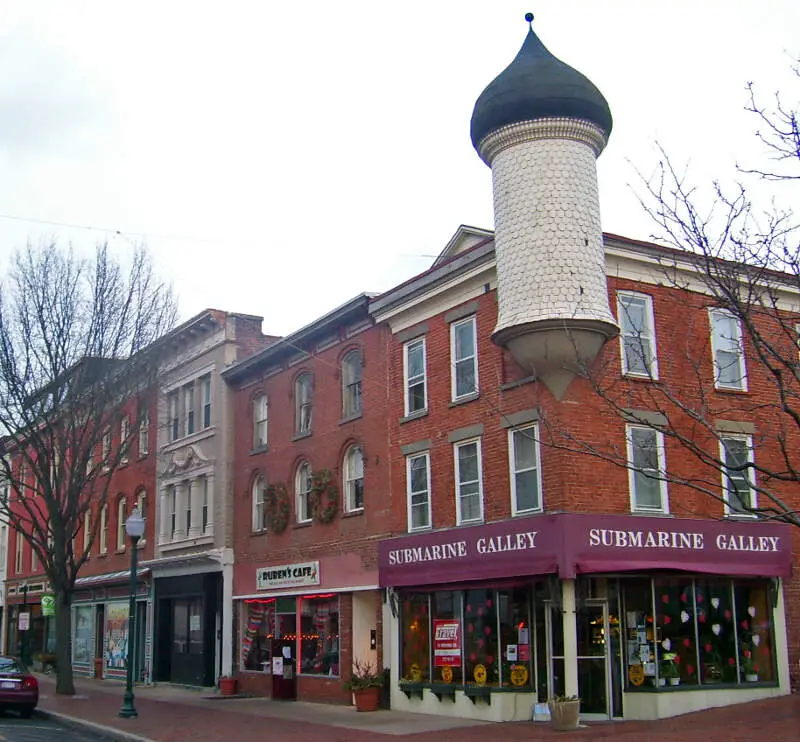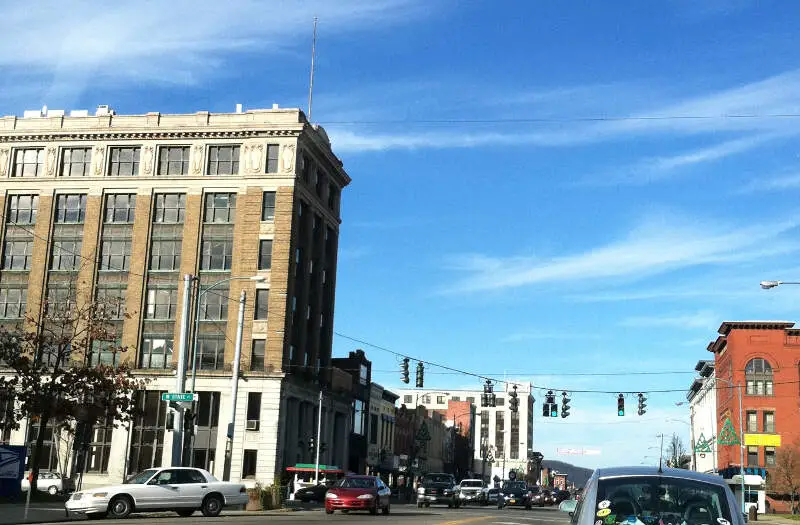 Source: Public domain
Methodology: How do you determine which place is best for families in New York anyways?
To give you the places in New York which are best for families, we have to look at a handful of metrics. Of course, we want to measure the type of people who live in each city, and make some assumptions about what's family-friendly and what isn't.
So we researched the internet for a database that contains all that information.
How we crunched the family friendly numbers for the Empire State
We threw a lot of criteria at this one in order to get the best, most complete results possible. Using U.S. Census data produced for the state of New York, we looked at every single city in the state. We paid particular attention to:
Crime (Both violent and property)
Quality of local schools
Distance to a major city without necessarily being in it
% of households with children
Family-friendly amenities nearby (museums, libraries and colleges)
We then gave each city a Family Score.
The higher the score, the better the city is for families. We also limited our results to cities with populations over 10,000 people. For New York, that meant a total of 37 cities. You can download the data here.
Summary: The Best Places To Raise A Family In New York
If you're looking for a breakdown of cities in New York ranked by criteria that most would agree make a place a great spot for families, this is an accurate list.
Here's a look at the best cities for singles New York according to the data:
Binghamton
Utica
Rome
For more New York reading, check out:
Where Are The Best Places For Families In New York?
| Rank | City | Population |
| --- | --- | --- |
| 1 | Rye, NY | 15,769 |
| 2 | Glen Cove, NY | 27,172 |
| 3 | Elmira, NY | 27,236 |
| 4 | Geneva, NY | 12,720 |
| 5 | Beacon, NY | 13,723 |
| 6 | Port Washington, NY | 16,232 |
| 7 | Canandaigua, NY | 10,241 |
| 8 | Peekskill, NY | 24,111 |
| 9 | Olean, NY | 13,580 |
| 10 | Poughkeepsie, NY | 30,341 |
Editor's Note: We updated this article for 2022. This is our ninth time ranking the best cities for families in New York.