Editor's note: This is not investment advice and we are not financial advisers. Article updated for 2020.
Swipe left for slideshow. Article continues below.
Article Table Of Contents
(Skip to section)
There's a the age old question everyone thinks about when they decide to move to a city in California:
Should I buy a place or rent? Well, we aren't here today to solve that problem for you exactly. We are just assuming you'll do the right thing and a buy a place. And while we are happy to tell you the best place to live in California, this analysis is going to tackle the question of the best place to buy a house as an investor. That is we are going to try and determine the up and coming cities in the Golden State.
To do that we are going to look at places in California that are growing faster than average, but where home prices are below average. In every day terms, the "deals". The best deal in California at the moment? That would be Buellton according to our analysis.
Here's a look at the top ten places to buy a home in california for 2020:
What's the best place to buy a home in California for 2020? According to our analysis, would the the ideal place to buy a home looking into the future.
The methodology that wen't into this can be a bit complicated, so we'll break it down for you in as much detail as we can below. If you're not worried about finding a deal on good places to live, check out the most expensive places to live in california and, for those of you on a budget, the cheapest places to live in california.
For more California reading, check out:
The 10 Best Cities To Buy A House In California For 2020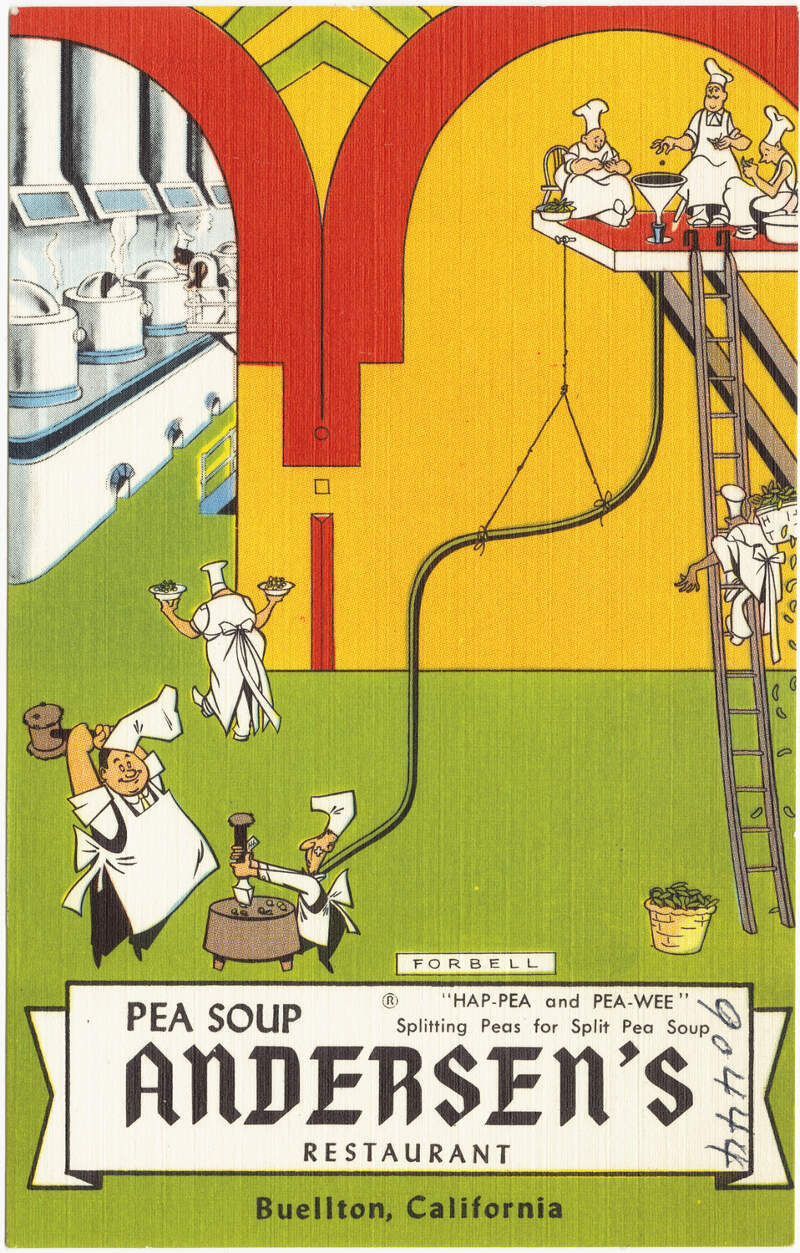 Buellton is named for R.T. Buell who owned the Rancho San Carlos de Jonata Mexican land grant. It is the home of Pea Soup Andersen's, a major roadside stop and landmark on Route 101 since 1924. It has been a minor tourist destination since the 1920s, and became increasingly popular after the opening of Pea Soup Andersen's. Buellton has also experienced increased notoriety due to the film Sideways, which was filmed in Buellton and nearby Solvang.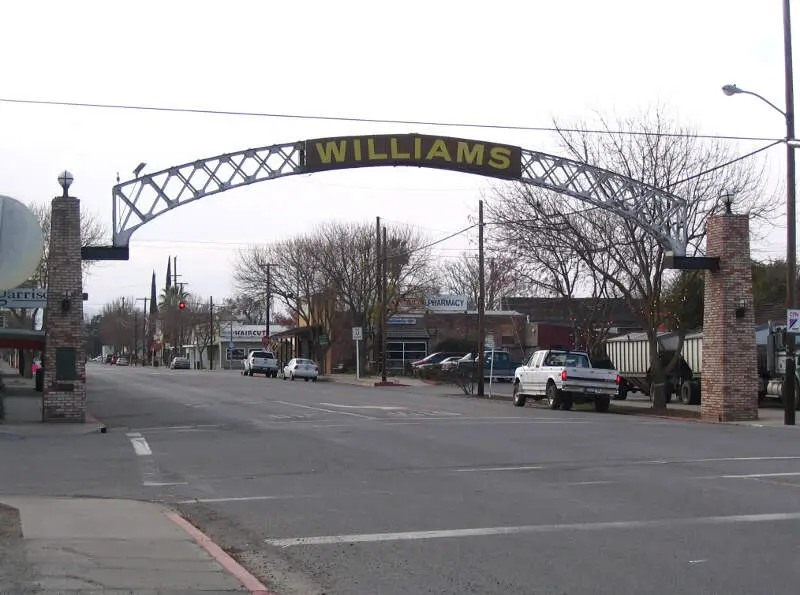 Source: Public domain
The postal service established a post office at Central in 1874. The town and post office were renamed in 1876, in honor of W.H. Williams, who platted the townsite. The city of Williams was incorporated in 1920.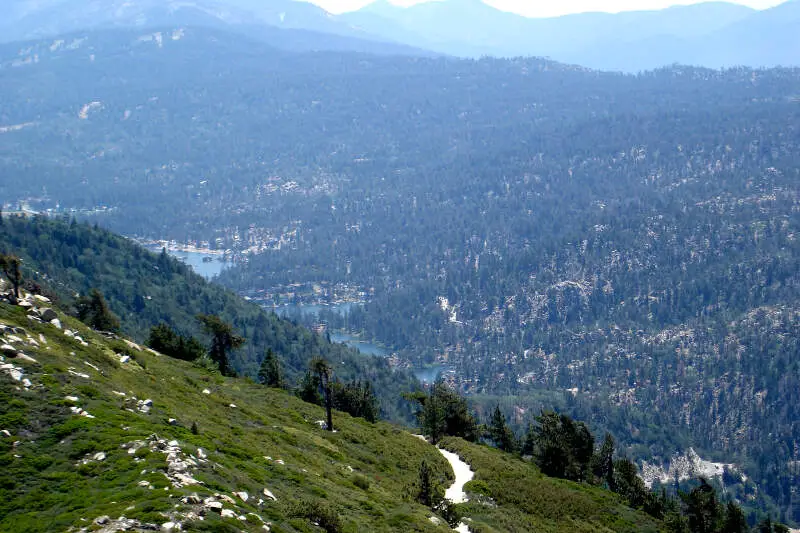 Big Bear Lake was inhabited by the indigenous Serrano Indians for over 2,000 years before it was explored by Benjamin Wilson and his party. Once populated by only the natives and the grizzly bears, from which the area received its name, the population of the Big Bear Valley grew rapidly during the Southern California Gold Rush from 1861 to 1912. Grizzly bears were not found in the region after 1908. Today, there are black bears in the region since their introduction in 1933, and they are sometimes sighted in residential areas.
In one of his expeditions along the westside of the San Joaquin Valley, explorer Gabriel Moraga reported the location of two large isolated poplar trees, which he called "Dos Palos." In 19th Century Spanish usage, "palos" was used to describe tall pole-like trees or "timbers". 21st century usage often translates it as "sticks." The "Rancho Sanjon de Santa Rita" Mexican Land Grant cites "Los Dos Palos" or "The Two Trees" as a boundary marker. In 1891, former school superintendent Bernhard Marks convinced cattle ranch king Henry Miller to develop a small town nearby. They gave it the name "Dos Palos Colony" but pronounced it with their Alsatian German accent as "Dahce Palace." This pronunciation remained for over one hundred years until a recent Spanish pronunciation revival. Marks brought forty pioneer families west from Iowa and Nebraska to establish the community. In 1892, unable to find good water, many of the settlers left. Marks convinced Miller to establish another town two miles away on land unsuitable for farming and ranching due to swamps and unsettling soils. Some of the settlers relocated. This new town was named Colony Center, California. In 1906, Dos Palos Colony was renamed South Dos Palos and Colony Center was renamed Dos Palos. The Post Office was briefly misspelled as one word, "Dospalos" but this was changed within a year. About a dozen of the colony's original families still reside locally. Through the years, people from many other locations joined the community. Dos Palos incorporated in 1935.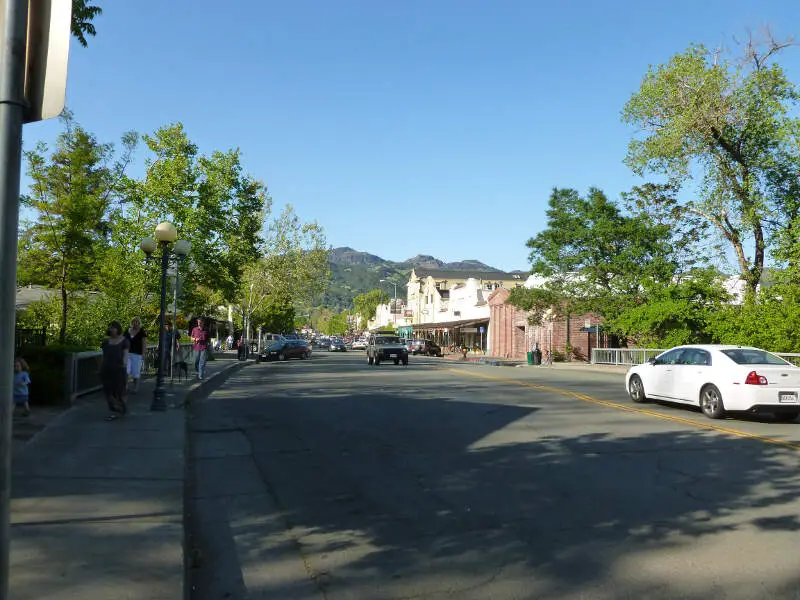 The Upper Napa Valley was once the home of a significant population of Indigenous People, called the Wappo during the Spanish colonial era of the late 18th century. With abundant oak trees providing acorns as a food staple and the natural hot springs as a healing ground Calistoga was the site of several villages. Following Mexican Independence, mission properties were secularized and disposed of by the Mexican government with much of the Napa Valley being partitioned into large ranchos in the 1830s and 1840s. The first Anglo settlers began arriving in the 1840s, with several taking up lands in the Calistoga area.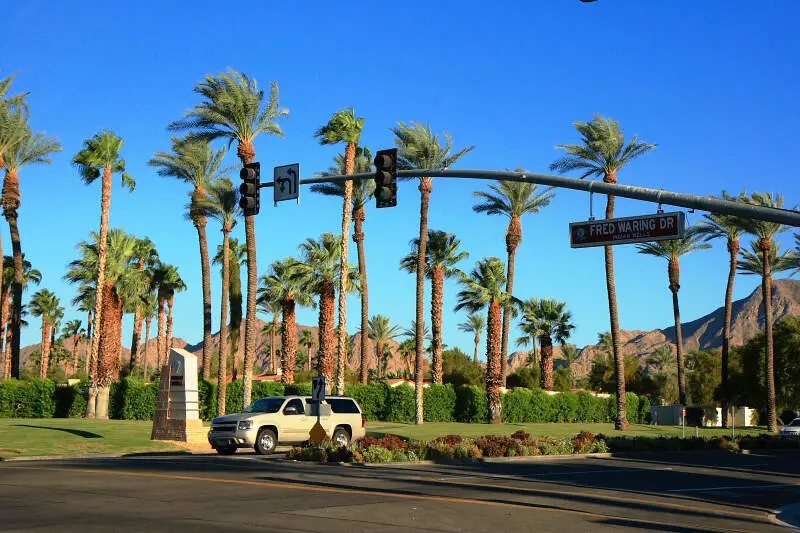 As early as 1853, the area now known as Indian Wells was the site of a thriving Indian village, as reported by W.P. Blade, a Smithsonian Institution geologist. A decade later, when gold was discovered on the Colorado River, William D. Bradshaw built a trail from Los Angeles through the desert to the gold mines. The Alexander and Company Stage Line used the trail to transport prospectors and Indian Wells became an important stop along the trail. Competition from the Southern Pacific Railroad caused the route to be abandoned briefly in 1875 before being reactivated by the Wells Fargo Company the following year.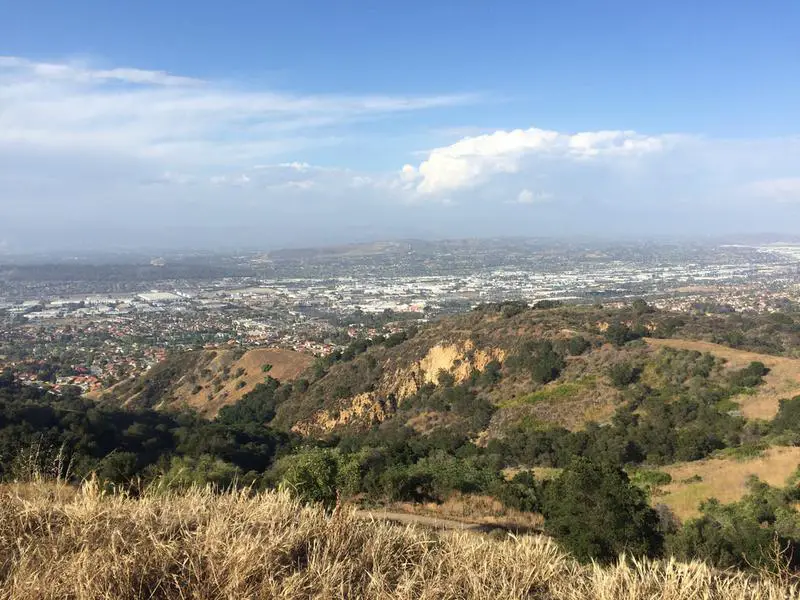 La Habra Heights is located on the 1839 Rancho La Habra Mexican land grant made to Mariano Reyes Roldan. Roldan sold to rancho to Andres Pico who sold it to Abel Stearns. In 1900, Willits J. Hole acquired 3,500 acres that in 1919, he sold to Edwin G. Hart, who developed La Habra Heights.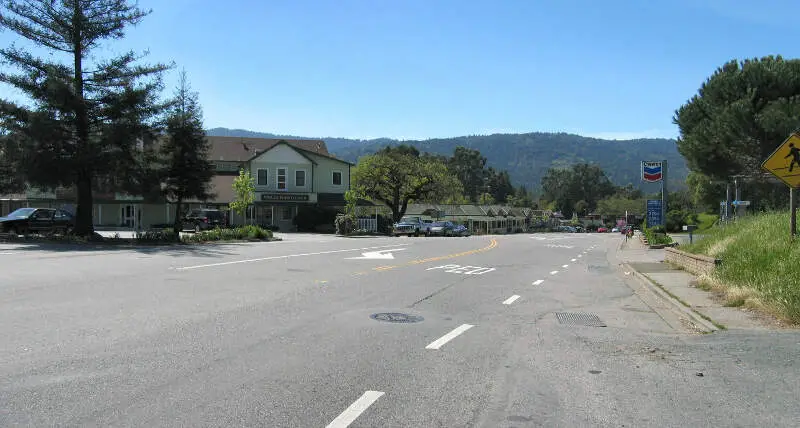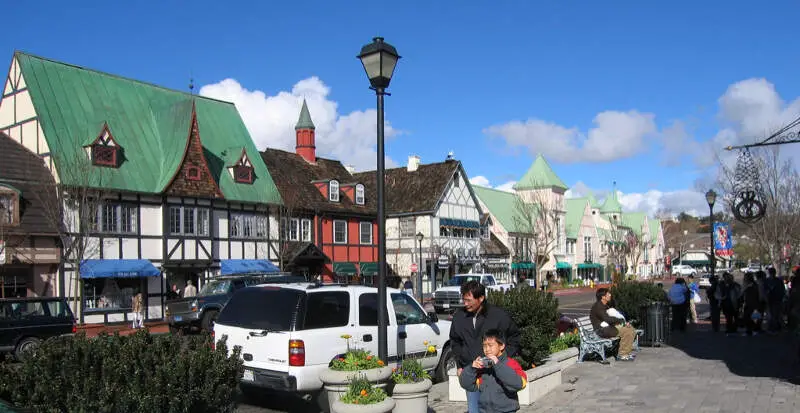 The Santa Ynez Valley, in which Solvang lies, was originally inhabited by the Chumash, identified by Father Pedro Font, chaplain of the 1776 Anza Expedition, as an ingenious and industrious people. They had an excellent astronomical system and were good fishermen and hunters.
Gustine was established in the early 1900s as a station on the Southern Pacific Railroad and named after Sara Miller, nicknamed "Gussie", the daughter of Henry Miller, the "Cattle King", an early California land baron and Agricultural pioneer. Little Sara, always getting "gussied up" with fancy clothes, was killed when she was thrown from her horse when she was eight years old. Miller is not to be confused with Henry Miller, the American novelist and painter. The first post office opened in 1907. The city was incorporated in 1915.
How do you determine the best places to buy a home in california for 2020?
We were in real estate for almost five years and have been working on this site for another three. Suffice is to say, we've put a lot of thought into what goes into finding a good place to buy a home.
So all that thinking has come to this moment where we get to spell out how we'd approach finding an up-and-coming place to live in California. Put differently, the analysis will try to find places in California with undervalued homes relative to pent up demand.
To do that we looked at the most recent American Community Survey Census data for 2014-2018 and compared it to the previous vintage (2012-2016). Specifically, we used the following criteria:
Y-o-Y Change In Population (People want to live here)
Y-o-Y Change In Median Home Prices (People are willing to pay for it)
Home Prices Relative To The State Average (It's still kinda cheap)
We want places that are growing, have seen home prices increase in recent years, and are still "cheap" for California with the following caveats:
So of the 0 cities and towns in California, only 427 places made it through our initial filters to even be considered.
We then ranked each place from 1 to 427 for the criteria mentioned above with 1 being the best for that criteria. We averaged the rankings to create a "best place to buy" index with the place having the lowest index being the best. You can download the data here.
Turns out that Buellton is the best potential gem in the not-so-rough in the Golden State.
Read on for more on these places.

There You Have It - The Best Places To Purchase A House In california for 2020
There's our analysis of the best places to buy a house in California. And, to be clear, we aren't necessarily saying these places are the best places to live, just that it looks like they might be in a couple of years based on the data.
In fact, every place in the following table meets our criteria, so even though it may not look super long, remember we started off with all 0 places in the state.
So if we'd could rent or buy in these cities, we'd definitely buy.
For more california reading, check out:
Detailed List Of The Best Places To Buy A Home In California