Editor's note: This is not investment advice and we are not financial advisers. Article updated for 2020.
Swipe left for slideshow. Article continues below.
Article Table Of Contents
(Skip to section)
There's a the age old question everyone thinks about when they decide to move to a city in Mississippi:
Should I buy a place or rent? Well, we aren't here today to solve that problem for you exactly. We are just assuming you'll do the right thing and a buy a place. And while we are happy to tell you the best place to live in Mississippi, this analysis is going to tackle the question of the best place to buy a house as an investor. That is we are going to try and determine the up and coming cities in the Magnolia State.
To do that we are going to look at places in Mississippi that are growing faster than average, but where home prices are below average. In every day terms, the "deals". The best deal in Mississippi at the moment? That would be Ripley according to our analysis.
Here's a look at the top ten places to buy a home in mississippi for 2020:
What's the best place to buy a home in Mississippi for 2020? According to our analysis, would the the ideal place to buy a home looking into the future.
The methodology that wen't into this can be a bit complicated, so we'll break it down for you in as much detail as we can below. If you're not worried about finding a deal on good places to live, check out the most expensive places to live in mississippi and, for those of you on a budget, the cheapest places to live in mississippi.
For more Mississippi reading, check out:
The 10 Best Cities To Buy A House In Mississippi For 2020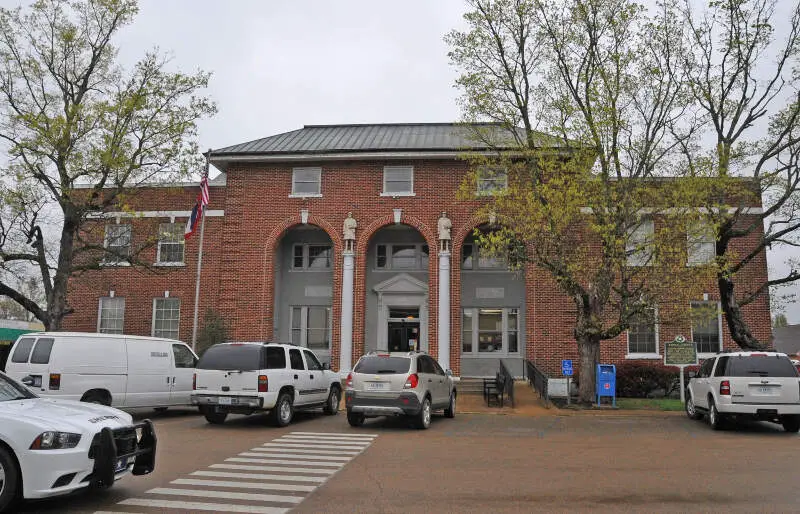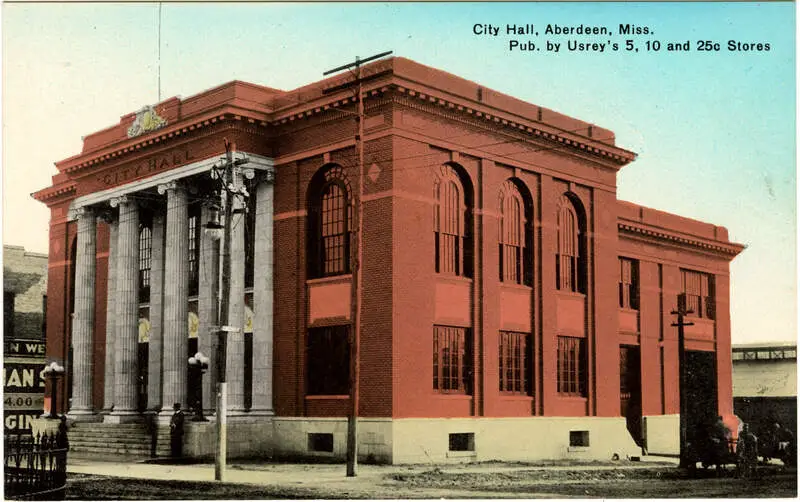 Source: Public domain
In 1540, Hernando DeSoto's expedition were the first Europeans to travel through the vicinity of Aberdeen.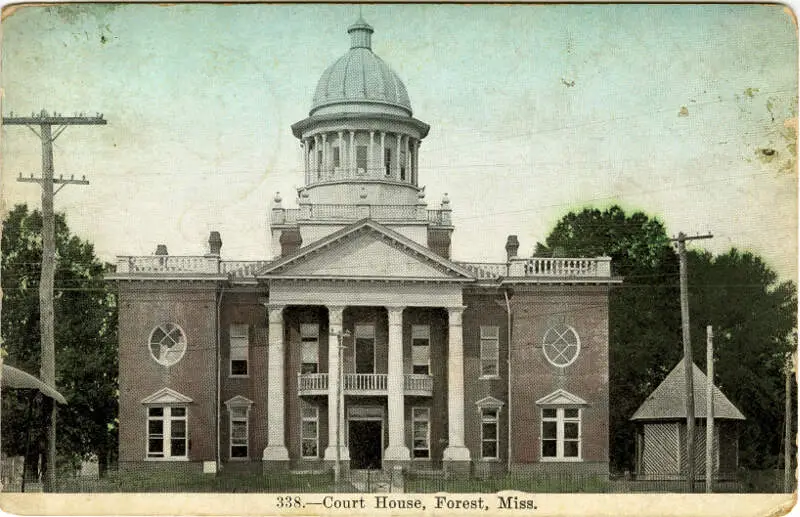 Source: Public domain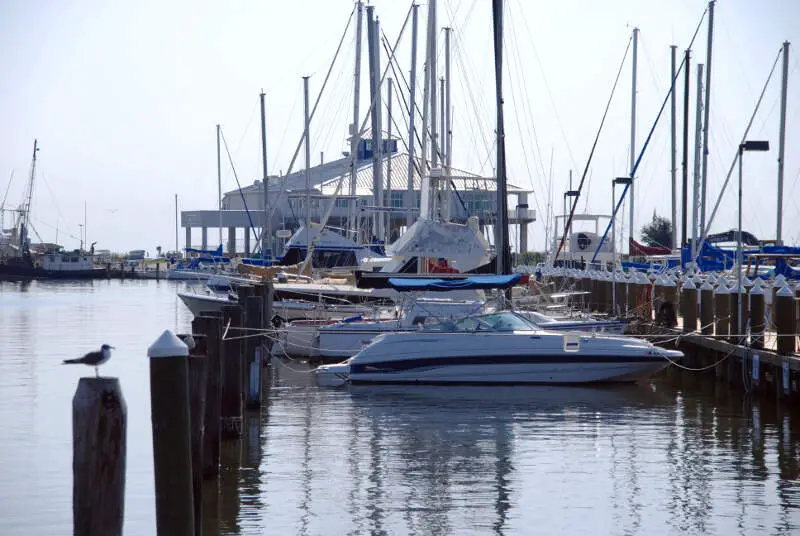 Source: Public domain
The exact date when Native Americans first arrived in the Gulf Coast area is not known, but artifacts have been found suggesting that humans have inhabited the area for many thousands of years.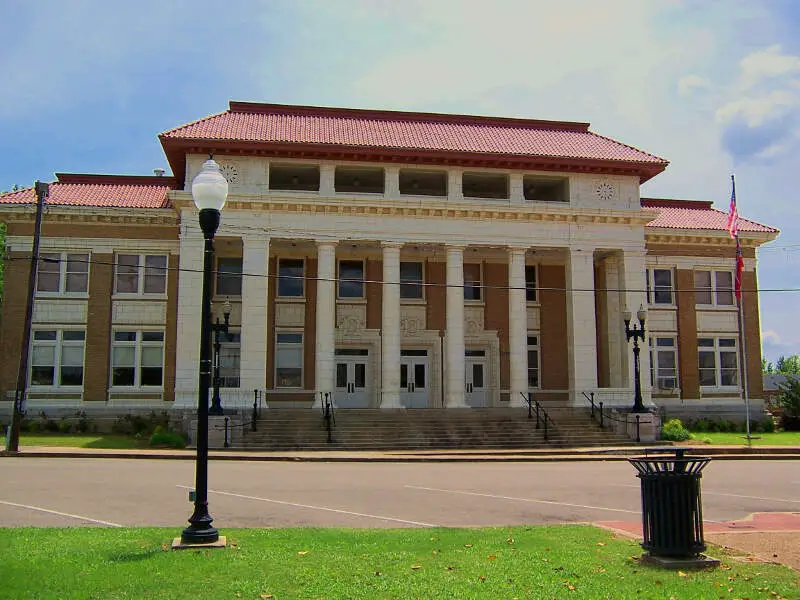 Pontotoc is a Chickasaw word meaning "Land of Hanging Grapes".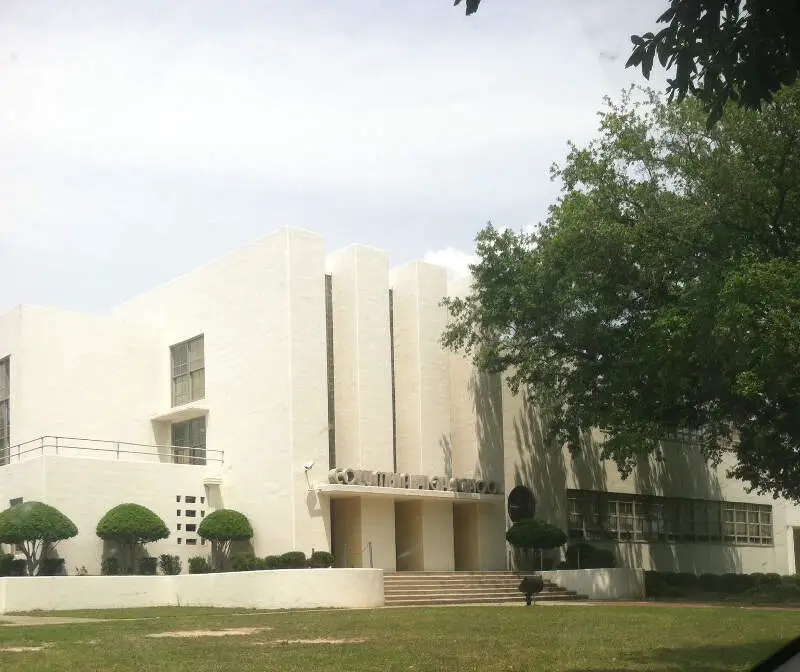 Columbia is the county seat of Marion County, Mississippi. Marion county was created out of Amite county in 1811, encompassing the southwest quarter of the current state of Mississippi. Before statehood in 1816, there were three territorial census/poll tax records taken of what was deemed Marion County at the time. These records reveal that during 1813, several Lott men arrived and settled on the Pearl River in what is now Columbia. In 1813, William Lot was the largest slave holder near present-day Columbia, owning 28 slaves. There were five men, who settled south of present-day Columbia on 2,789 acres of land with 65 slaves. North of present-day Columbia, on what was the earliest attempt at a town, was Timothy Terrell on 3,151 acres with 32 slaves.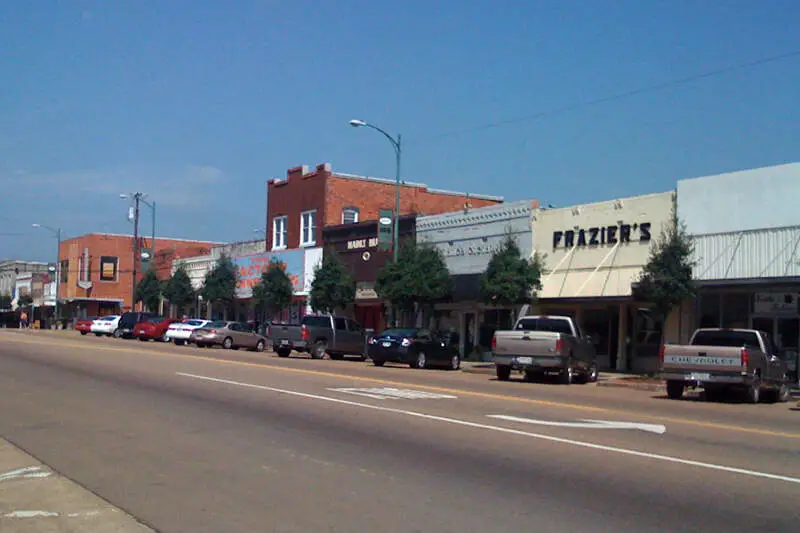 Source: Public domain
Like Winston County, Louisville is named for Louis Winston, a colonel in the militia, a prominent lawyer, and a judge of the Mississippi Supreme Court.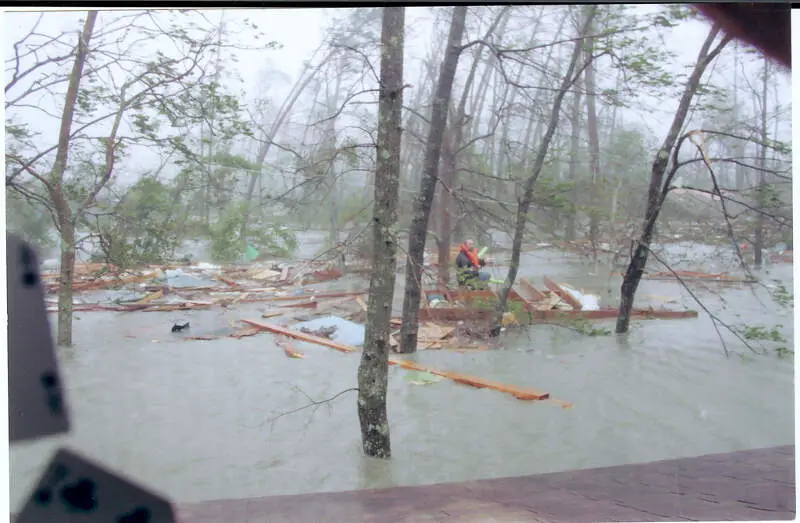 Source: Public domain
Andrew Jackson once lived and owned land in Waveland on what is now known as Jackson Ridge. Much of Jackson Ridge later became Buccaneer State Park.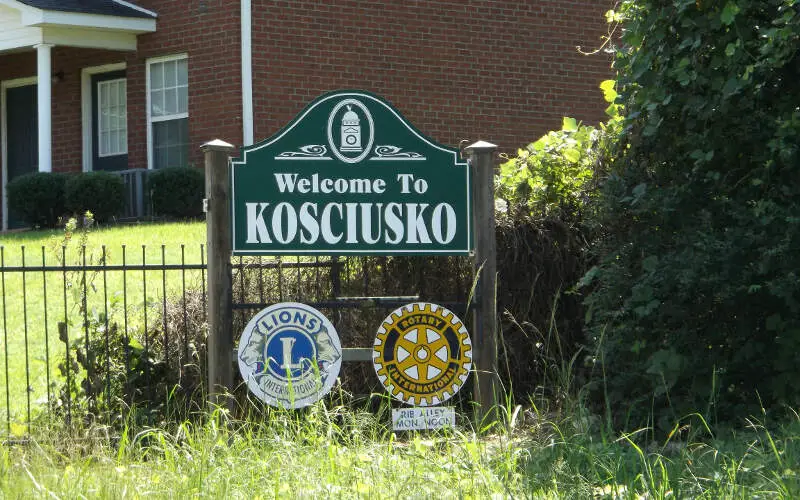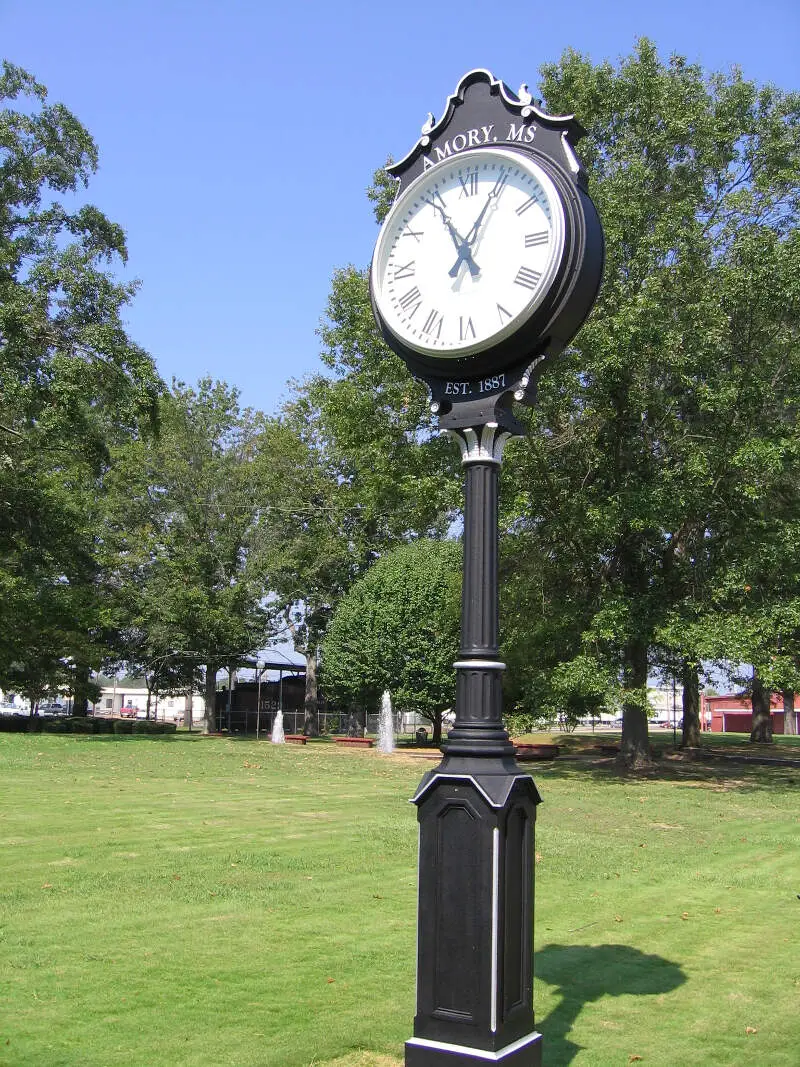 Amory began as a planned railroad town. The Kansas City, Memphis & Birmingham Railroad needed a midpoint between Memphis, Tennessee and Birmingham, Alabama for their locomotives, and they laid out the new town of Amory in 1887. People from nearby Cotton Gin Port on the Tombigbee River abandoned their town and moved to Amory.
How do you determine the best places to buy a home in mississippi for 2020?
We were in real estate for almost five years and have been working on this site for another three. Suffice is to say, we've put a lot of thought into what goes into finding a good place to buy a home.
So all that thinking has come to this moment where we get to spell out how we'd approach finding an up-and-coming place to live in Mississippi. Put differently, the analysis will try to find places in Mississippi with undervalued homes relative to pent up demand.
To do that we looked at the most recent American Community Survey Census data for 2014-2018 and compared it to the previous vintage (2012-2016). Specifically, we used the following criteria:
Y-o-Y Change In Population (People want to live here)
Y-o-Y Change In Median Home Prices (People are willing to pay for it)
Home Prices Relative To The State Average (It's still kinda cheap)
We want places that are growing, have seen home prices increase in recent years, and are still "cheap" for Mississippi with the following caveats:
So of the 0 cities and towns in Mississippi, only 62 places made it through our initial filters to even be considered.
We then ranked each place from 1 to 62 for the criteria mentioned above with 1 being the best for that criteria. We averaged the rankings to create a "best place to buy" index with the place having the lowest index being the best. You can download the data here.
Turns out that Ripley is the best potential gem in the not-so-rough in the Magnolia State.
Read on for more on these places.

There You Have It - The Best Places To Purchase A House In mississippi for 2020
There's our analysis of the best places to buy a house in Mississippi. And, to be clear, we aren't necessarily saying these places are the best places to live, just that it looks like they might be in a couple of years based on the data.
In fact, every place in the following table meets our criteria, so even though it may not look super long, remember we started off with all 0 places in the state.
So if we'd could rent or buy in these cities, we'd definitely buy.
For more mississippi reading, check out:
Detailed List Of The Best Places To Buy A Home In Mississippi