The 10 Safest Cities In Mississippi For 2020
We used data and science to determine the places in Mississippi where everyone sleeps safe and sound.

Editor's Note: This article has been update for 2020. This is our sixth time rankings the safest places to live in Mississippi.
Swipe left for slideshow. Article continues below.
Article Table Of Contents
(Skip to section)
What is it about Mississippi that makes over 3 million people happy to call it home? HomeSnacks is going to tell you, point blank, it has some of the safest places in the country.
If you already live in Mississippi, consider yourself lucky. But if you're thinking about moving to this southwestern paradise, we suggest you take a look at HomeSnacks list of safest places to live in Mississippi for 2020.
How did we do determine Mississippi's safest places? We consulted the FBI crime numbers. We looked at important factors like property crimes and violent crimes per capita for every place with over 6,000 residents. In total, we analyzed 26 cities. This is also our sixth time ranking Mississippi's safest cities, so trust us when we say that anyone would be lucky to call one these places home.
Now, why did we do it? For many reasons. One, we want people to know where the safest schools and neighborhoods are located, where you can go shopping without getting your car jacked, and where you can expect to find your Amazon packages on your porch when you get home get home from work. And, two, we wouldn't want anyone to get stuck in one of Mississippi's most dangerous places.
Incidentally, Mississippi has super safe, super cool places to live for every stage of life and for every budget. For instance, Clinton is one of the safest places for college students, Brandon is one of the safest places for families, and don't discount Ridgeland for professionals looking for a safe place to get adjusted to work life.
So, where are these amazing places in Mississippi where crime is low, jobs are plentiful, and neighborhoods and schools are safe? Read on.
Here are the 10 safest cities to live in Mississippi for 2020:
When you choose to live in one of Mississippi's safest places, you are choosing to live where you most likely won't be involved in a crime. And that makes perfect sense.
So, what's the safest place to live in Mississippi for 2020? Drum roll... the safest place to live in The Magnolia State is Petal based on the state's most recent crime data.
To see how your favorite place in Mississippi compared, take a look at the list below; and if you don't see it there, head to the bottom.
For more reading on safe places to live in and around Mississippi, check out:
The 10 Safest Cities In Mississippi For 2020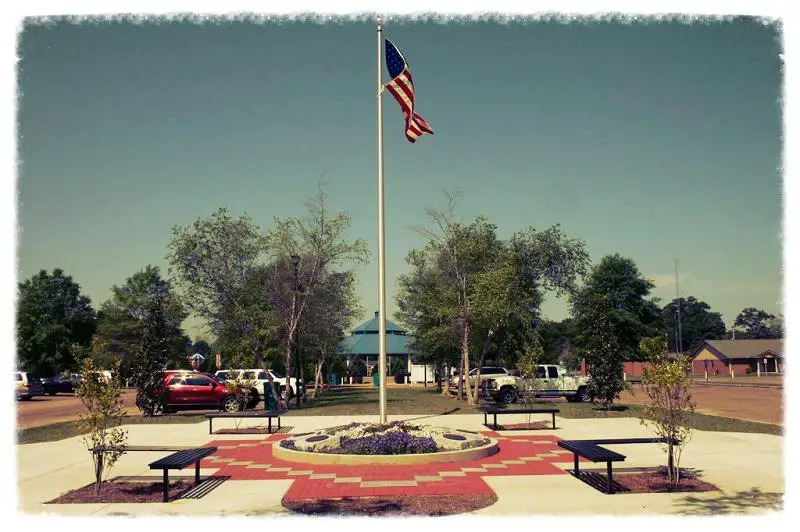 Welcome to Petal, our number one safest city in Mississippi for 2020. It's so safe in this little Hattiesburg-burb, that the alligators are always showing their faces along the Leaf River at the same time every evening reminding the residents to get home before dark. Thanks gators!
Petal is known as 'The Friendly City'. So it is no surprise that they scored an 8/10 HomeSnacks snackability score with an emphasis on job availability and safety. They keep their city safe so you will want to move to their neck of the woods.
We're pretty sure the only crime being committed here is a 'Petal-ite' cheering for any NFL team other than the Saints.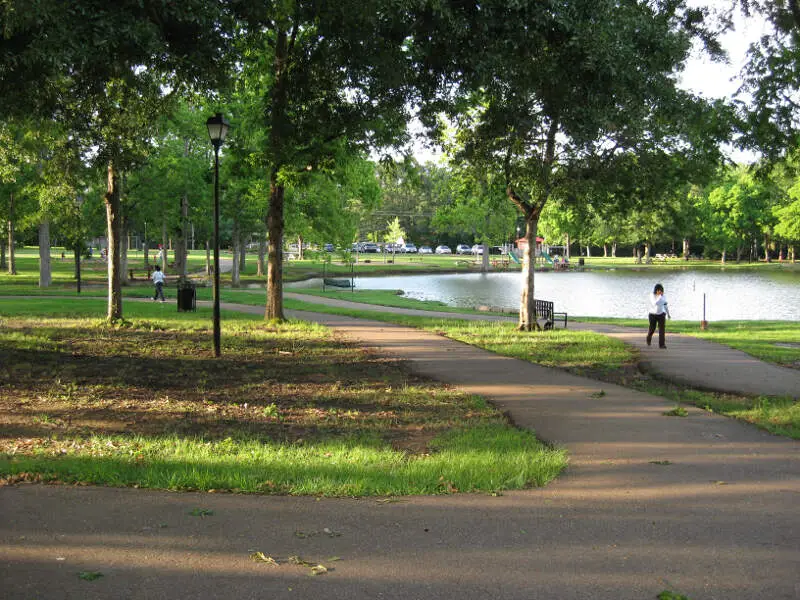 Madison is the ideal destination when you're trying to find that true Mississippi, swampbilly feel with safe, small city vibes and big city pride. This is definitely one of the reasons it has held strong from last year to be our second safest city in Mississippi for 2020.
This Madison County city is the kind of place where one can safely cruise the roads on ATVs, lawnmowers, and trucks with gun racks. It's also the kind of place where packages from Amazon won't get stolen from your front porch. But if they do, it was probably a gator. And take it from us, you should pick your battles.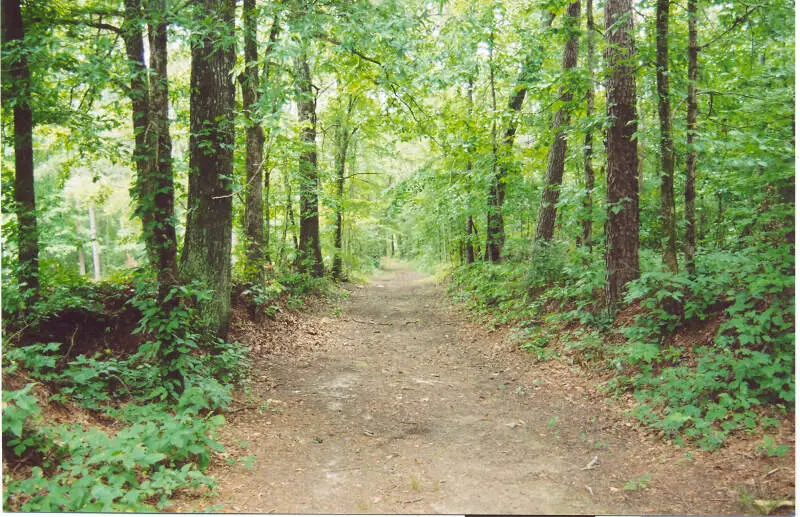 Source: Public domain
Welcome to our third safest city in Mississippi: Clinton. This city with a little over 25,000 residents in Hinds County, should be called 'Mississippi's Best Kept Secret,' because all is crazy safe and super fine in the city where the hospitality never ends. We all know that people don't want to live in a city that is not welcoming and not safe.
Clinton's snackability rating is a whopping 7.5/10! Their number of amenities scored 8/10 and their education rating an 8.5/10! Scott has a strong sense of community with a big city focus. Check it out! We're pretty sure you will want to call it home.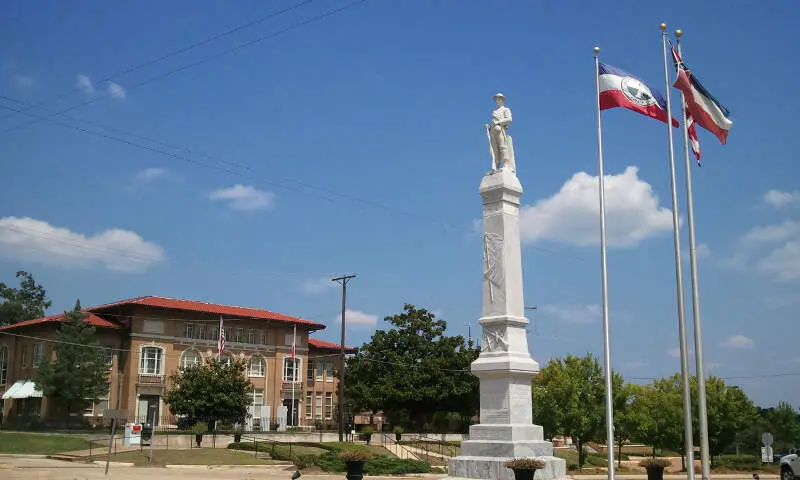 It might not be Jackson but this little city with a vibrant melting pot of swampbillies, Saint's fans, and cotton farmers, as well as five star restaurants, unforgettable summer festivals, and endless fun, is just as notable and just as safe. Probably why it's one of the most populous cities in Rankin County.
Brandon's gold star qualities like the non-existent number of crimes per 100,000 residents, their large number of educated residents, and their A+ social and economic infrastructure, is the reason it's our fourth safest city in Mississippi for 2020.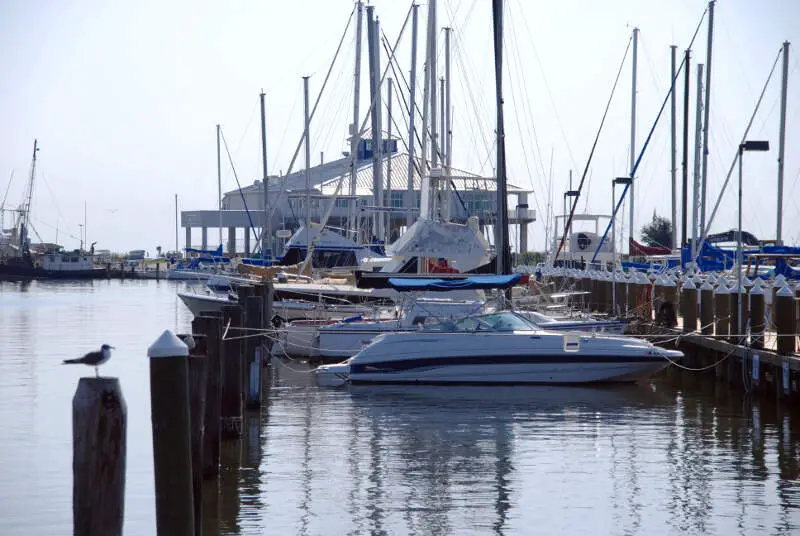 Source: Public domain
One Mississippi, two Mississippi, three Mississippi, and drum roll..our fifth safest city in Mississippi for 2020 is Pass Christian.
This little Mississippi gem scored a strong 6/10 on our snackability scale. They scored an 8/10 in terms of safety and an 8/10 for number of educated residents. I think it's safe to say they're the poster city for the rest of the state. And word on the street is that young professionals are starting to take notice and move Pass Christian's direction. So don't wait, because the word is out.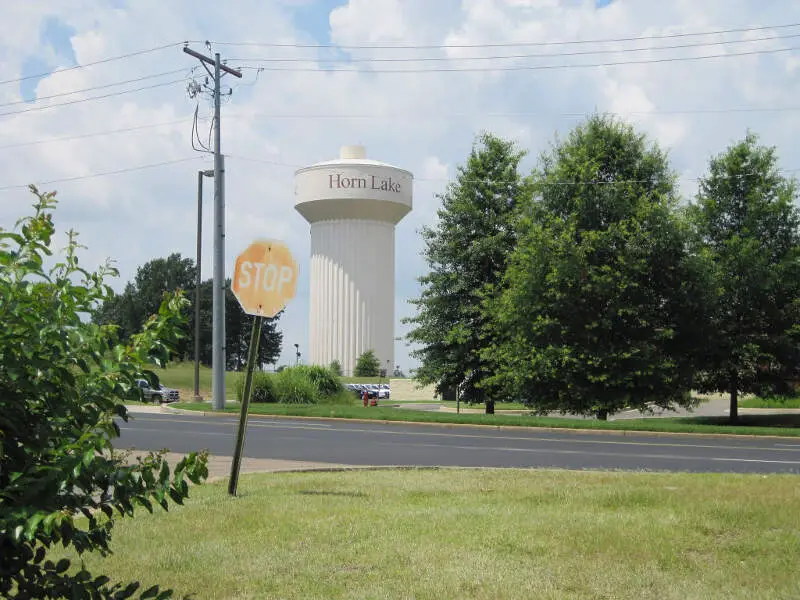 At the very, very, very northern tip of Mississippi is our sixth safest city in Mississippi: Horn Lake. It's nestled so far North in Mississippi that their nickname is 'Doorway to Mississippi'. Don't get any ideas Tennesseans, this is Saints' country.
Whether it's strolling Elvis Presley's ranch, buying crawfish at the local seafood shop, or sipping a Mississippi Mudslide at the local watering hole, nothing says safe like a community that creates opportunities to get to know anything and everything about each other. Just make sure you safely take out the trash in proper attire because someone is always watching, and you wouldn't want to be the talk of the DeSoto Times.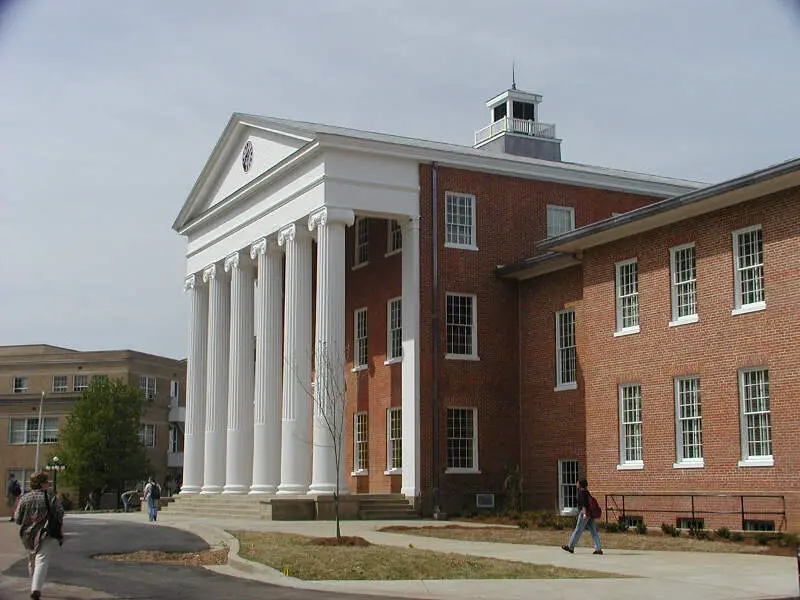 Don't expect any Mississippi mayhem in this city. Oxford is safe. Our seventh safest city in the Magnolia State for 2020.
This is the quintessential city in Lafayette County. Oxford's neighborhoods are super safe and there's a ton of stuff to do. Needless to say, it was not shocking to see them in the top ten. Heck, they crushed our snackability scale.
And you'd think it was the home of Oxford University with all of the smart swampbillies here. They scored a 9/10 in education! Good work, Oxford.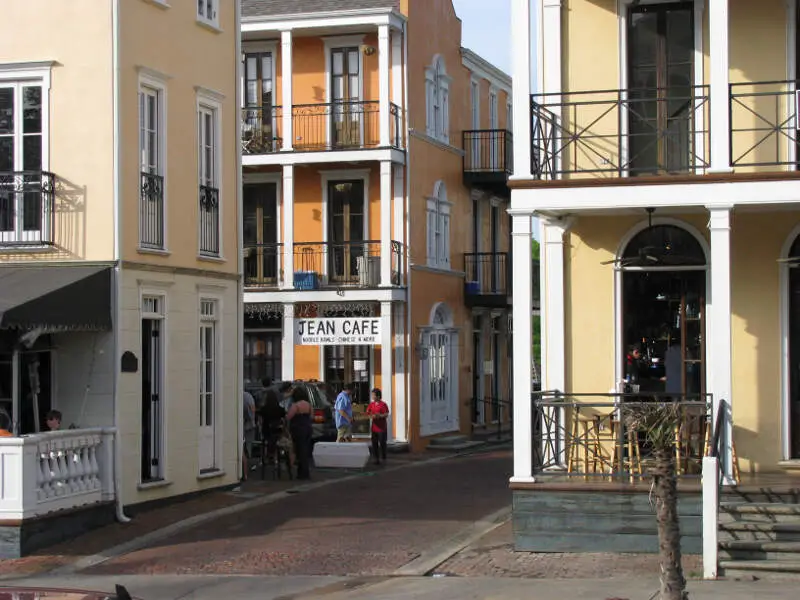 Located in Oktibbeha County, Starkville broke into the top ten safest places in Mississippi, finishing at number 8 for 2020.
While violent crime isn't an issue (less than one occurred every week), property crime is where this town of some 25,000+ people really shines. Starkville ranked as having the fifth lowest property crime in the state. You only had a 1 in 62.3 chance of being the victim of a property crime -- considerably better than the national average.
If you're looking to move with kids, consider Starkville as it has hundreds of acres of parks you can safely let your kids run around in.
Byram, located just South of Jackson, is our seventh city in Mississippi. This little city in Hinds County is super family friendly and virtually crime free. It's one of the safest places to call home on our list. We think Byram's city motto should be: 'Feels Like Home'. They are super welcoming; and in true Mississippi fashion, they would be happy to get anyone out of a pickle.
Byram's overall HomeSnacks snackability score was off the hook! Not surprising, considering their safety rating is a 7/10 and percentage of educated residents is 8.5/10. Busy people = less naughty people. If that doesn't say safe, we don't know what does. Keep making The Magnolia State proud, Byram.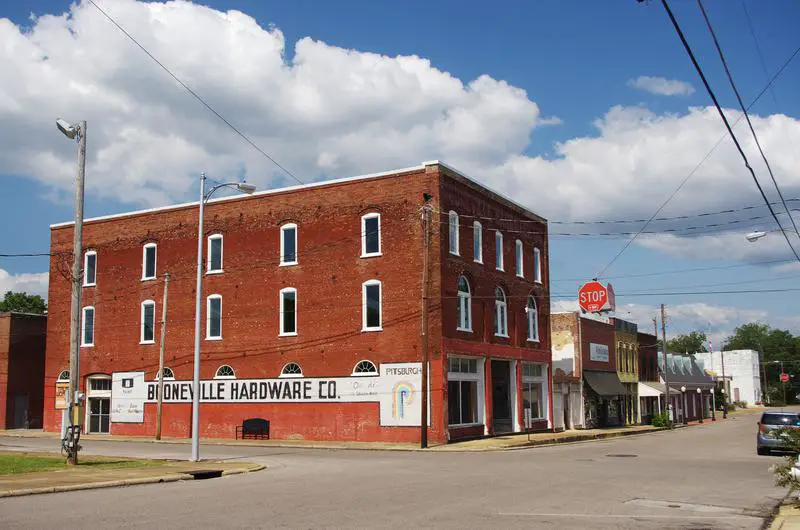 Rounding out the top ten safest cities in Mississippi is Booneville. The only representative of Prentiss County, Booneville follows the pattern of others close to it on this list by combing good violent crime rates (16th lowest) with great property crime rates (fourth lowest).
This is the first year that Boonesville provided data to the FBI in the last several and we recommend they keep doing it -- it's a super safe place to live and they should let the world know about it.
How we calculated the safest cities in Mississippi for 2020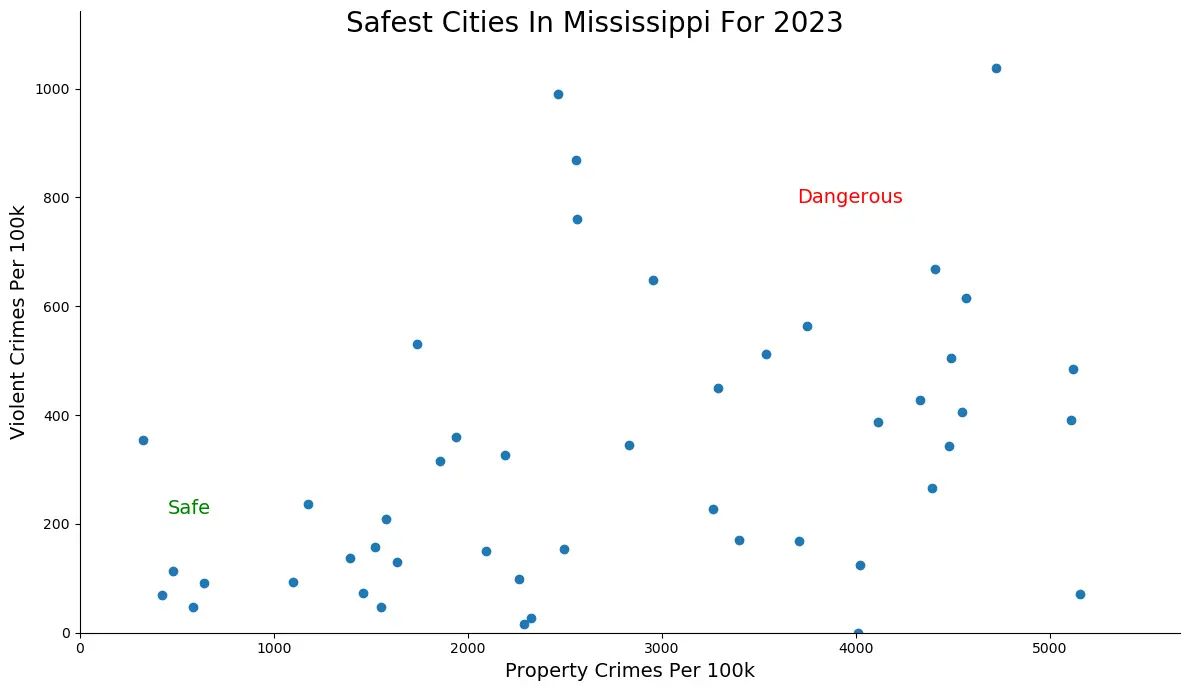 While there are surveys and public polls on what cities in a state are the safest, we didn't want to rely on speculation and opinion. Instead, we looked at the hard numbers from the FBI's most recent report of crime (Published Sept 2019) in Mississippi.
Specifically, we analyzed the
FBI's Uniform Crime Report
which summarizes the number of property crimes and violent crimes in each city per year. We used two criteria:
Violent crimes per capita (murders, assaults, rapes, armed robberies)
Property crimes per capita (thefts, burglaries, motor vehicle thefts)
For example, there were a total of 59 crimes committed in Petal which had a reported population of 10,656. That means the number of crimes per capita is 0.0055 which translates into a 1 in 180 chance of being the victim of a crime.
We only looked at cities that have populations of more than 6,000 people reported to the FBI in 2018, the last reporting year. This left us with a total of 26 of the biggest cities in Mississippi to rank.
We ranked each city for each criteria from 1 to 26 where 1 in any particular category is the safest.
Next, we averaged each places two criteria to create a Safety Index. We crowned the place with the lowest overall Safety Score "The Safest Place In Mississippi" with any ties going to the bigger city. You can download the data here.
The safest city in Mississippi, based on our criteria, is Petal. The most dangerous city in Mississippi? Pascagoula, where residents had a 1 in 15 chance of being the victim of a crime.
Note: This report is not an analysis of the effectiveness of local police departments, nor does it reflect the fact that people from out of town may come into a community and cause a crime. It simply looks at where crimes occurred most frequently, based on a city's population.
There You Have It - The Safest Cities In The Magnolia State
Looking at the data, you can tell that Petal is as safe as they come, according to science and data.
But as most Mississippi residents would agree, almost every place here has its safe and not safe parts. So just make sure you're informed ahead of time.
Here's a look at the most dangerous cities in Mississippi according to the data:
Pascagoula
Jackson
Vicksburg
For more reading, check out:
Breaking Down Crime In The Safest And Most Dangerous Cities In Mississippi

Share on Facebook
Chris Kolmar has been in the real estate business for almost ten years now. He originally worked for Movoto Real Estate as the director of marketing before founding HomeSnacks.
He believes the key to finding the right place to live comes down to looking at the data, reading about things to do, and, most importantly, checking it out yourself before you move.
If you've been looking for a place to live in the past several years, you've probably stumbled upon his writing already.
You can find out more about him on LinkedIn.