Article Table Of Contents   
(Skip to section)
Most people think that Colorado is just a bunch of boardin' Betties and rock climbers that sit around and drink Coors Light and smoke pot all day.
But, the good people from Colorado would beg to differ: it's a lot more.
Coloradans say it's one of the best states in the country. However, in order to be one of the best, we at HomeSnacks think that they should have the places to call home. And, folks, we think they do.
We ranked Colorado as one of the Best States to Raise a Family; and in our story, Best Places to Retire in Colorado, the state's cream really floated to the top. Coincidence that our best places to live list shares top cities with these other lists? We think not.
Now, it wouldn't be right if we didn't mention the love the good people of the Mile High City feel for their Denver Broncos. When residents aren't busy cheering on their local teams under the Friday night lights, they can be heard yelling for the orange and blue on any given Sunday.
Colorado's strong economy, gold star education rating, and average cost of living make its cities very desirable. So, one can imagine how difficult it was for us to narrow down the best places to live in Colorado.
We suggest you grab a Coors Light, throw on your favorite Broncos jersey, and read on to see how we ranked the best places to live in Colorado.
The 10 Best Places To Live In Colorado For 2022
Yes, Colorado is every adrenaline junkies dream. The energy the residents of Colorado exude attract many people in search of its fountain of youth amidst the perfect Colorado mountain backdrop.
What does the perfect place to live in Colorado look like?
More importantly what city is the best place to live in Colorado 2022? Well according to the US Census and FBI data we crunched, Centennial is the best place to live in Colorado if you care about home values, low crime, and a high quality of life.
Take a look at the list below to find out. We give you a detailed look into the top ten best places to live in Colorado where, yes, you can have it all.
If you're looking for something more national, check out the best states in America or the best places to live in America.
For more Colorado reading, check out:
The 10 Best Places To Live In Colorado For 2022
"The Spirit of the Past" is definitely present in Colorado's best place to live, Centennial. Good 'ol fashioned values, strong community, and a vision for the future should make Centennial a strong choice when searching for your forever home.
You work hard, so you deserve the best–affordable cost of living, safe neighborhoods, and great schools for your kids. You will find all of this and then some in Centennial. Just how great? Well, the cost of living here is slightly above the national average, but this should be welcomed considering it pays for the officers who keep Centennial's crime rate almost 40% below the state average and the professionals who keep this city's schools competitive with the rest of the country. The yin to this yang, the unemployment rate in Centennial is the 22nd in the state and the job market is strong, so you shouldn't have a problem finding a job that pays the city's household median income, $109,767/year.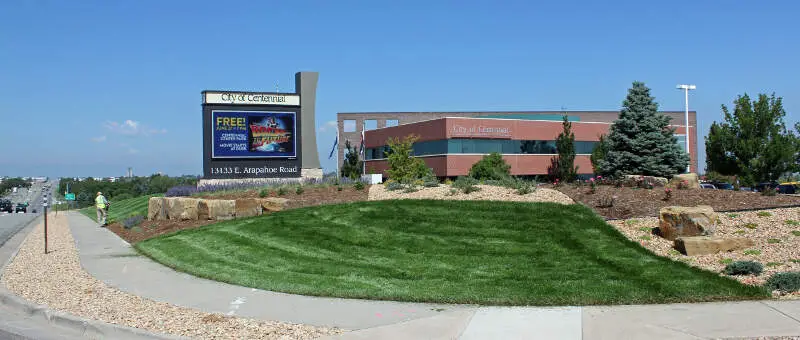 We don't suggest leaving your quality of life in the hands of just any Colorado place, but we do recommend that you leave it in the hands of the experts in Colorado's #2 best place to live, Louisville.
Located slightly southeast of Boulder, this 150 year old city of 19,342 residents has always been committed to fostering community pride, great schools, and a place where work and fun meet at the base of Colorado's Rocky Mountains. And after looking at Louisville's census and SnackAbility numbers, we think that this place is definitely succeeding. It has the 2nd lowest unemployment rate and its crime rate is far below the national average making it one of the safest places in the state.
Unfortunately, this level of excellence does come with a hefty price tag. If you want to keep up with the cost of living amongst Louisville's top dawgs, you're going to have to make at least $116,073/year. And if you want to buy a home here, be prepared to drop a cool $627,500.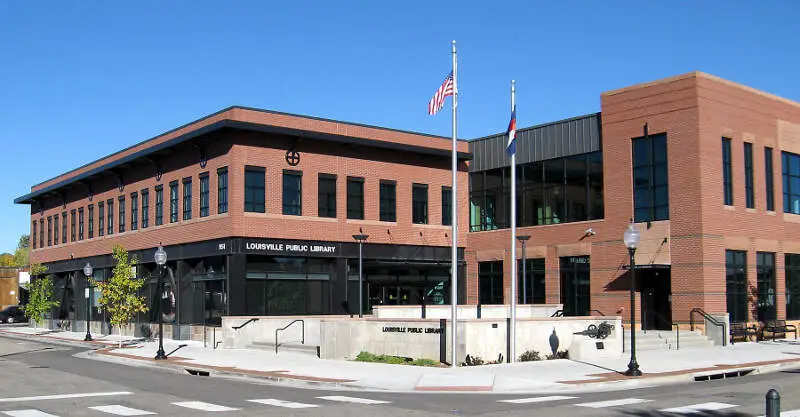 Source: Public domain
Aspen is located in a remote area of the Rocky Mountains, and is known for its world-class skiing. Snowmass is the most popular ski resort, with countless trails for intermediate and expert skiers. If you're just getting into the winter sports scene, Buttermilk Mountain is perfect for beginners.
You'll often hear locals say they came for the winter but stayed for the summer. Aspen offers year-round outdoor fun; between rafting, hiking, fishing, and rock-climbing (to name but a few), you'll never run out of stuff to do here. And if you think there's something strangely familiar about your view, it might be because Maroon Bells is one of the most photographed places in America.
Aspen also has what is possibly the most peaceful park in America, the John Denver Sanctuary, a crazy scenic drive through Independence Pass, and a summer series put on by Aspen Music Festival and School.
As you can probably guess, real estate is not cheap in Aspen. The median home value is $558,000, the 10th highest in Colorado. That's balanced by a relatively high median income of $77,669 and the 2nd shortest commute time statewide.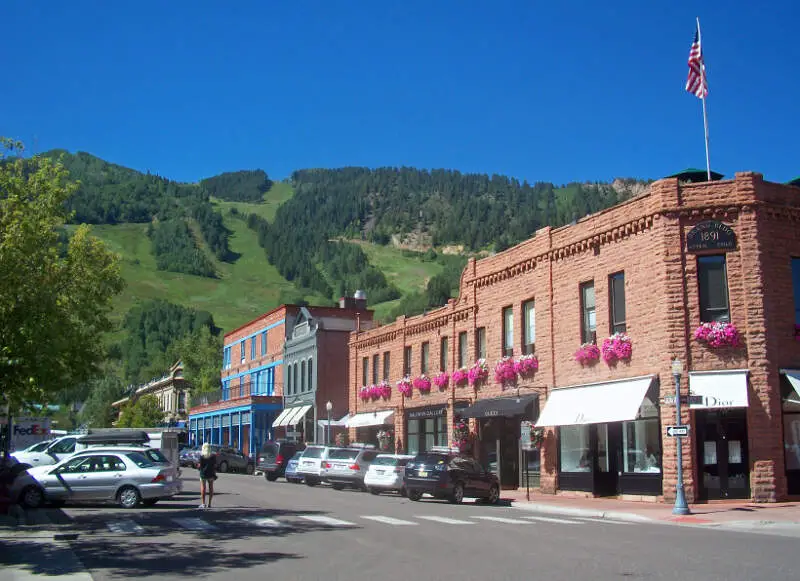 This is the second year in a row that Parker is the 4th best place to live in Colorado, but did you know that this city is also number one for the youngest median age at 35. And if you're 35 and single, you're in luck, Parker is one of the top cities in Colorado for singles, too.
There are a number of reasons why youngsters are flocking to this southwest Denver suburb and/or why its population has doubled in the last 15 years. For one, Parker's crime rate is well below the national average making it the 18th safest place on our list. Two, it crushed our SnackAbility scale with an emphasis on jobs, median home price ($446,100, and education. And, three, you can be in Denver and Colorado Springs in 45 minutes.
Simply put, when you mix a bunch of young, motivated professionals with a low cost of living great things can happen.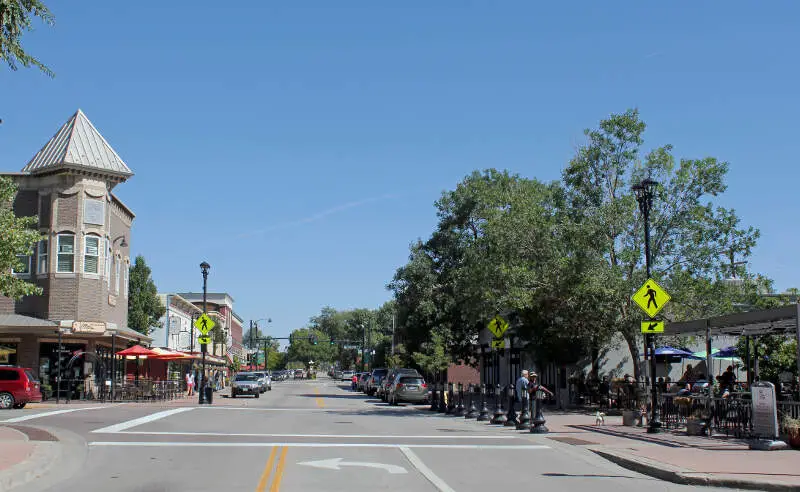 There are very few things far superior than Superior, Colorado; and now, with our list, they can add this title: 5th best place to live in The Centennial State to their repetare.
To truly know why Superior is one of the best, you have to look at its census numbers. This suburb of Boulder has seen an increase in population by 40% since 2000 making it one of the fastest growing cities in the state. And, friends, this doesn't happen by chance. Superior's cost of living is competitive with the national average. To put this in perspective, Superior's household median income of $126,600/year will help you get one step closer to Superior's hot real estate market. You'll be able to afford the city's median home prices at $603,600 and still be left with a little change in your pocket to enjoy the the fun things this city just outside of Rocky Flats National Wildlife Refuge has to offer: like, cool biking and hiking trails and camping.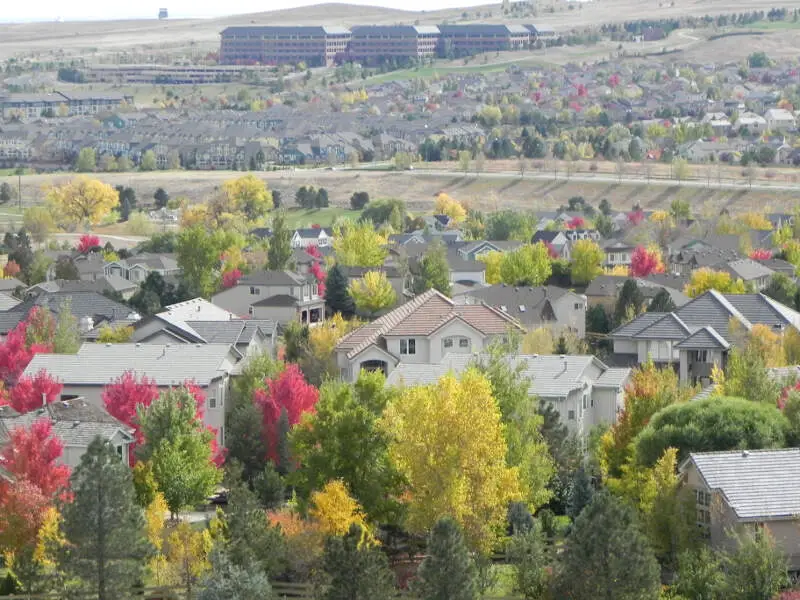 What does your Colorado version of paradise look like? A bunch of golf courses with mountain views? Cost of living that won't break your bank? Great schools? If you answered "yes" to all of these, then you build a life in Colorado's 6th best place to live, Castle Pines.
Castle Pines has four first class golf courses within its city limits–not just any golf courses, two hold five star ratings and attract the likes of https://thevillagecastlepines.com/golf-in-the-village/">Jack Nicklaus on the regular. However, don't worry if you're not pro golf material–the job market in Castle Pines is strong and the unemployment rate here is 2.7%. A word to the wise, you're going to want to make at least $178,036/year so that when you're not hitting the links, you can hit the couch in the home that you just paid the 4th lowest median home price in the state. It doesn't end there–golf tends to attract smart people and Castle Pines is filled with some of the smartest: currently 45% of Castle Pines' residents hold a Bachelor's Degree.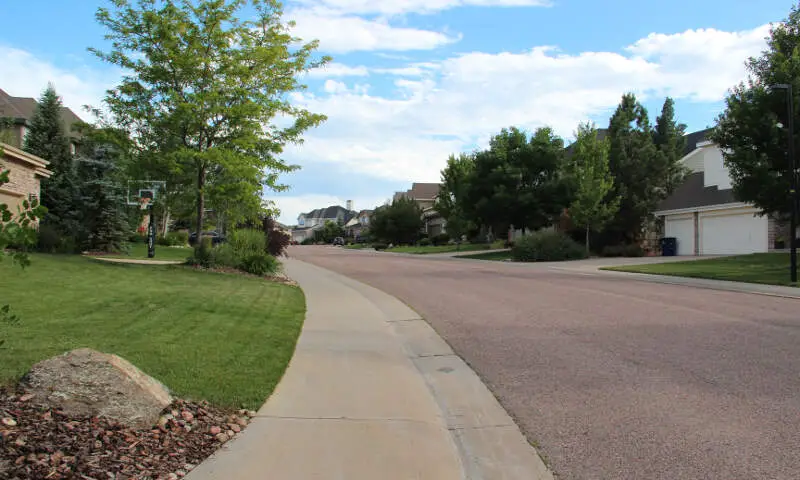 Source: Public domain
Welcome to Severance, the 7th best town in Colorado for 2022. This awesome town has grown up a lot since 2015 when we first started producing these lists and now crosses our population threshold for consideration. It has seen over 50% population growth this decade. And if that doesn't tell you something about how desirable a place is, I don't know what will.
Located north of Windsor and east of Fort Collins, Severance offers a lot of what you'd might expect of a small Colorado town – breweries like Hunters Moon Meadery, outdoor escapes at the towns parks, and quick access to Windsor Reservoir. For local eats, Bruce's Bar is your best bet.
On the purely statistical part of the ranking, Severance ranks as having the lowest poverty level in the state and the 3rd lowest crime rate. Add in an affordable cost of living with home prices and rents in a manageable range, and you have a great place to call home.
There's nothing eerie about Erie, Colorado. Matter of fact, it's the 8th best place to live in the state. Yes, Erie has been redefining what it means to live your best life for years, and have proven that it starts with a city's ability to provide a low cost of living, great schools, and endless possibilities.
Erie's overall SnackAbility score and its individual scores for safety (8.5/10), affordable homes (9.5/10), and education (9.5/10) have catapulted this city to the forefront of what makes Colorado great. Erie is the 13th best place to buy a home with median home prices upwards of $514,000. And you can sleep well at night knowing that Erie is one of the safest cities in the state with its current crime rate 50% below the national average. You can also rest easy knowing that Erie spends a large chunk of change on each student–almost $2,000 more than the state average–the state test scores are proof positive that it's working.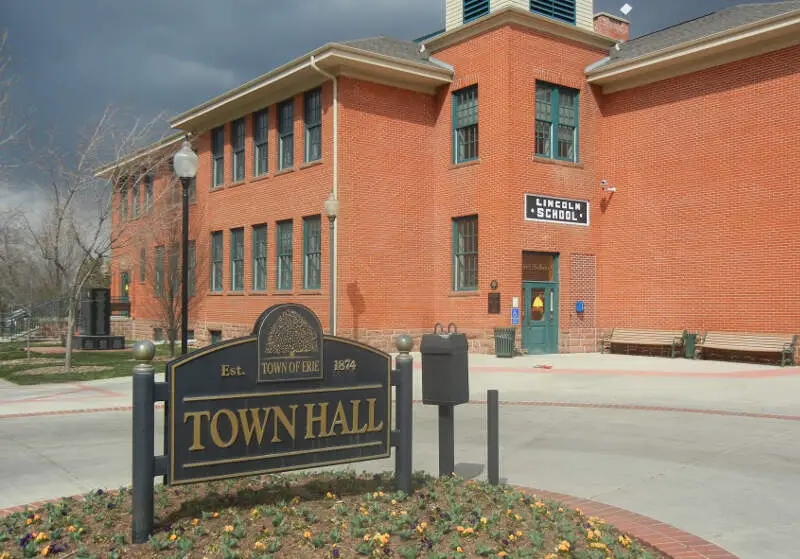 Situated just east of Boulder and north of Denver, Lafayette offers the perfect vision of suburban life. We named it one of the best places to raise a family in Colorado, after all.
30.79% of households have children, but the median age in Lafayette is only 39, so think young, professional couples. And with an Homesnacks education score of 9/10, you know your kids are getting off on the right foot in Lafayette.
Waneka Lake Park is a favorite recreation spot for locals, with fishing, sports fields, trails, grills, and really anything you could want out of a park. As for nightlife, your toughest decision will be whether to finish your day with a pint from Liquid Mechanics or Odd13 Brewing.
The crazy thing? The overall cost of living in Lafayette is barely higher than Colorado's average, making this one of the most affordable spots listed here. The median home value in Lafayette is $458,300 and rent typically goes for around $1,685.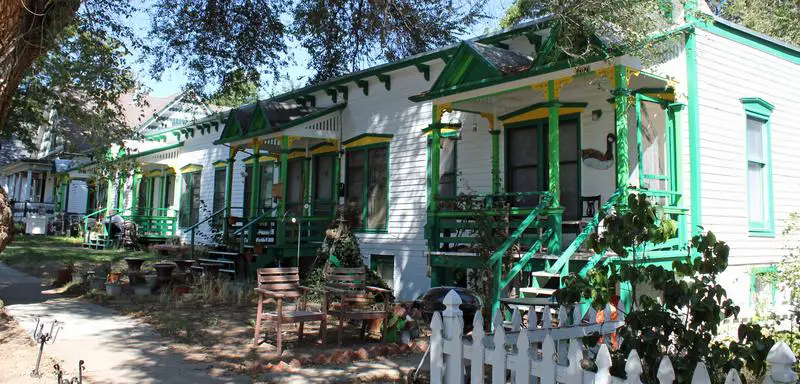 Don't be fooled by the name "Lone Tree" if it's in reference to its rank as Colorado's 10th best place to live. It's actually quite the opposite. There are currently 13,381 friendly residents who live here and there are a multitude of opportunities for meet and greets. In fact, groups of Lone Tree residents love to get together to bike and hike Bluffs Regional Park Trail. Incidentally, don't be surprised if you get asked to have a beer at one Lone Tree's breweries afterwards…..Coloradans really like their craft beer.
But, you're going to need to get a couple of things in order before you make the Lone Tree leap, and those things look like: a secure job (one that pays $113,795 so that you can offset LoneTree's median home price of $669,300), a great bike or hiking shoes so that you can enjoy the outdoors like the rest of "the Trees," and a good car because Denver is a solid 45 minutes away. And if you were worried about Lone Tree's job market, don't be. The unemployment rate here is 2.5% and the percentage of people living in poverty is the 10th lowest in the state.
But, if we were betting people, we'd bet that Lone Tree is more than ready to take Colorado into the future.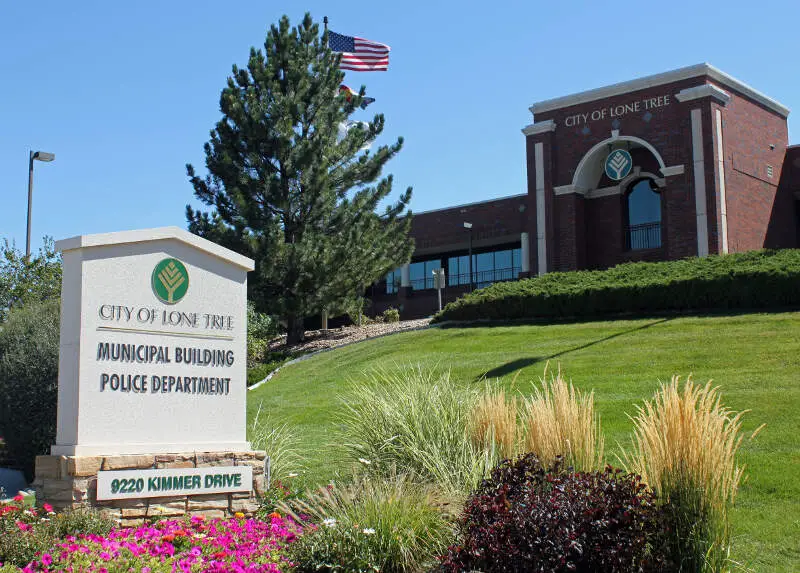 Mapping The Best And Worst Places To Live in Colorado
The Pressing Question: Size
Before we even started to collect data, we had to answer a tough question: Is it fair to pit Denver with a population of 715,878 against places with a population of 18?
We firmly decided no, that just isn't fair.
So to create our ranking, we broke places to live into three tiers:
Cities — Populations over 5,000
Towns — Populations between 1,000 and 5,000
Small Towns — Populations below 1,000
This left us with 76 cities, 101 towns, and 184 small towns.
We then decided, no matter how much anyone loves their town, the best cities to live in Colorado have more of everything and therefore you need to have over 5,000 people to truly be 'the best'.
Now we also realize that city living might not be your cup of tea, so we ran the following analysis on towns and then again for small towns.
You can see those two top tens at the bottom of the post.
Methodology: How We Calculated The Best Cities To Live In Colorado
Now that we had our set of cities, it was time to rank them.
We ranked each place in Colorado across a number of criteria from one to 76, with one being the best.
We then took the average rank across all criteria, with the city posting the lowest overall score being crowned the winner of the title "Best Place To Live In Colorado".
The criteria we looked at were:
Median Home Values
Median Income
Population Density (Higher better)
Unemployment Rate
Commute Time
Crime
Education Levels
Health Insurance Coverage
Poverty rates
Sources of criteria include the New Census Data and FBI Crime Data. You can download the data here.
After the dust settled, what was the best place to live in Colorado? That would be Centennial.
If your city or town isn't among the top 10, jump down to the bottom of the post to see a detailed chart of the best places in Colorado.
Otherwise, buckle up for a ride down good living lane with Centennial at the end of the cul-de-sac.

Summary: The Best Places When It Comes To Living In Colorado
If you're looking at areas in Colorado with the best economic situations, where there's lower than average crime, and a lot to do, this is an accurate list.
Centennial made a strong showing to take in the overall number one spot for the best place to live in Colorado for 2022.
Best Towns To Live In Colorado
Bow Mar (Pop. 1,047)
Niwot (Pop. 4,588)
Acres Green (Pop. 2,926)
Meridian (Pop. 3,327)
Columbine Valley (Pop. 1,190)
Castle Pines Village (Pop. 4,518)
Pine Brook Hill (Pop. 1,091)
Frisco (Pop. 2,909)
Inverness (Pop. 1,189)
Lyons (Pop. 2,027)
Best Small Towns To Live In Colorado
Sawpit (Pop. 31)
Saddle Ridge (Pop. 63)
Morgan Heights (Pop. 360)
Bark Ranch (Pop. 224)
Woody Creek (Pop. 272)
Valmont (Pop. 55)
Rock Creek Park (Pop. 57)
Tall Timber (Pop. 173)
Sunshine (Pop. 177)
Crisman (Pop. 402)
If you're curious enough, here are the worst places to live in Colorado according to the data:
Pueblo (Pop. 111,776)
Alamosa (Pop. 9,360)
Delta (Pop. 8,893)
For more Colorado reading, check out:
Where Are The Best Places To Live In Colorado?
| Rank | City | Population |
| --- | --- | --- |
| 1 | Centennial | 111,331 |
| 2 | Louisville | 19,342 |
| 3 | Aspen | 7,721 |
| 4 | Parker | 55,460 |
| 5 | Superior | 13,292 |
| 6 | Castle Pines | 10,977 |
| 7 | Severance | 5,611 |
| 8 | Erie | 27,157 |
| 9 | Lafayette | 27,952 |
| 10 | Lone Tree | 13,381 |
| 11 | Eagle | 6,896 |
| 12 | Frederick | 10,414 |
| 13 | Littleton | 46,208 |
| 14 | Broomfield | 69,444 |
| 15 | Castle Rock | 65,176 |
| 16 | Arvada | 120,229 |
| 17 | Breckenridge | 5,054 |
| 18 | Eaton | 5,646 |
| 19 | Steamboat Springs | 13,048 |
| 20 | Boulder | 108,777 |
| 21 | Firestone | 13,165 |
| 22 | Gypsum | 7,049 |
| 23 | Vail | 5,614 |
| 24 | Golden | 20,391 |
| 25 | Longmont | 95,864 |
| 26 | Durango | 19,413 |
| 27 | Carbondale | 6,658 |
| 28 | Monument | 7,691 |
| 29 | Wellington | 8,651 |
| 30 | Windsor | 23,679 |
| 31 | Westminster | 114,832 |
| 32 | Milliken | 7,862 |
| 33 | Loveland | 81,774 |
| 34 | Brush | 5,408 |
| 35 | Fort Collins | 166,069 |
| 36 | Woodland Park | 7,943 |
| 37 | Edgewater | 5,410 |
| 38 | Northglenn | 39,201 |
| 39 | Englewood | 34,840 |
| 40 | Thornton | 144,186 |
| 41 | Dacono | 6,167 |
| 42 | Manitou Springs | 5,342 |
| 43 | Estes Park | 6,504 |
| 44 | Lakewood | 155,733 |
| 45 | Avon | 6,711 |
| 46 | Craig | 8,978 |
| 47 | Gunnison | 6,653 |
| 48 | Fountain | 30,240 |
| 49 | Fruita | 14,068 |
| 50 | Salida | 5,543 |
| 51 | Wheat Ridge | 31,889 |
| 52 | Glenwood Springs | 10,048 |
| 53 | Denver | 715,878 |
| 54 | Berthoud | 8,574 |
| 55 | Colorado Springs | 471,686 |
| 56 | Glendale | 5,186 |
| 57 | Brighton | 38,355 |
| 58 | Lamar | 7,598 |
| 59 | Fort Morgan | 11,311 |
| 60 | Greeley | 107,445 |
| 61 | La Junta | 6,907 |
| 62 | Montrose | 19,396 |
| 63 | Aurora | 379,434 |
| 64 | Sterling | 14,421 |
| 65 | Evans | 22,128 |
| 66 | Grand Junction | 62,218 |
| 67 | Sheridan | 6,072 |
| 68 | Lochbuie | 6,795 |
| 69 | Rifle | 9,771 |
| 70 | Fort Lupton | 8,600 |
| 71 | Cortez | 8,729 |
| 72 | Federal Heights | 13,537 |
| 73 | Trinidad | 8,076 |
| 74 | Pueblo | 111,776 |
| 75 | Alamosa | 9,360 |
| 76 | Delta | 8,893 |
Editor's Note: We updated this article for 2022. This is our ninth time ranking the best places to live in Colorado.