When you think of affordable, does it take you back to your childhood?
Do you remember your mom making you play in the sprinkler all day because she refused to turn on the air conditioner? Or when staycations became a thing in your house because it was too expensive to go anywhere?
It's simple economics, people. The less you have to spend on bills and taxes, the more you will have to spend on things that matter: like your home, good food, and just overall good fun. This economic formula for affordability is no different for the good people of Colorado.
Most people think that Colorado cities are filled with a bunch of fancy steakhouses, snobby Aspenites, and a plethora of wealthy outdoor enthusiasts. While all this might be true for some Colorado cities, the cowboys and cowgirls of the Centennial State would beg to differ. Colorado's cities have a lot to offer to all income levels; and surprisingly, there are cities in Rocky Mountain-land that are actually extremely affordable.
Now, don't go all crazy and drown your financial woes on the Wendy's dollar menu. Just because Colorado is affordable, doesn't mean it's trailer park cheap. It means the cost of living is doable. And that means you have more money to do the fun stuff that Colorado has to offer: like whitewater rafting down the Rio Grande or soaking in the hot springs in Glenwood Springs.
So, grab yourself a pint of new Belgium Fat Tire and a basket of rocky mountain oysters, and read on.
The 10 Most Affordable Places To Live In Colorado
Yes, Colorado is the best state for those looking for a little good 'ol fashioned, inexpensive Rocky Mountain fun.
It seems like Coloradans are always camping, climbing mountains, skiing/snowboarding, rafting, mountain biking.you get the picture. This fun happens because Colorado residents know the value of a dollar. More importantly, they know the Colorado cities where your dollar will go the furthest.
What is the most affordable place to live in Colorado? Well, after crunching data from the US Census in terms of median housing costs, median income, and overall cost of living, Craig is the most affordable place to live in Colorado.
If you care about home values, cost of living, and high quality of life, take a look at the list below to find the most affordable places in Colorado, where, yes, you can have it all.
And if you already knew these places were cheap, check out some more reading about Colorado and the cheapest places in the country:
The 10 Cheapest Places To Live In Colorado For 2021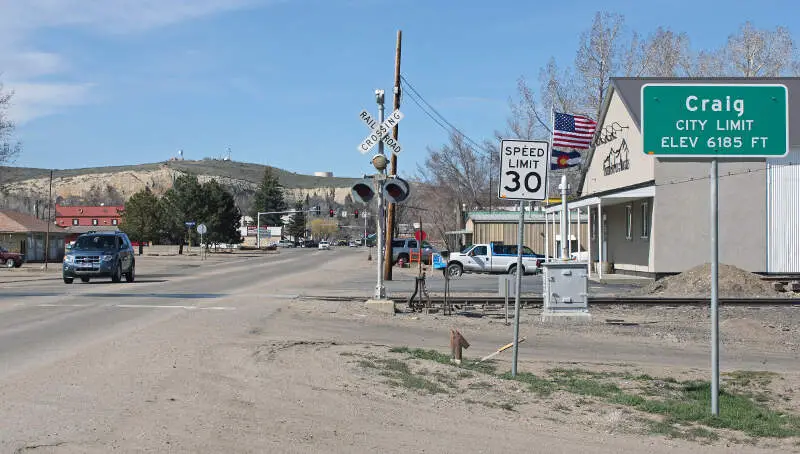 Craig is small city located in northwest Colorado. This little city in Moffat County is our most affordable city in Colorado for 2021. This little piece of Colorado heaven scored an 8/10 on our snackability scale with an 8/10 for jobs that offset their cost of living.
Not only does Craig's solid household median income trickle down to their consistently strong economy, but they are known as the "Elk Hunting Capital of the World". The economically savvy residents of Craig know how to fill up their freezers without a hefty grocery bill. However, if hunting is not your shtick but affordability is, maybe a river guide on their Yampa River might be a way to earn some extra cash.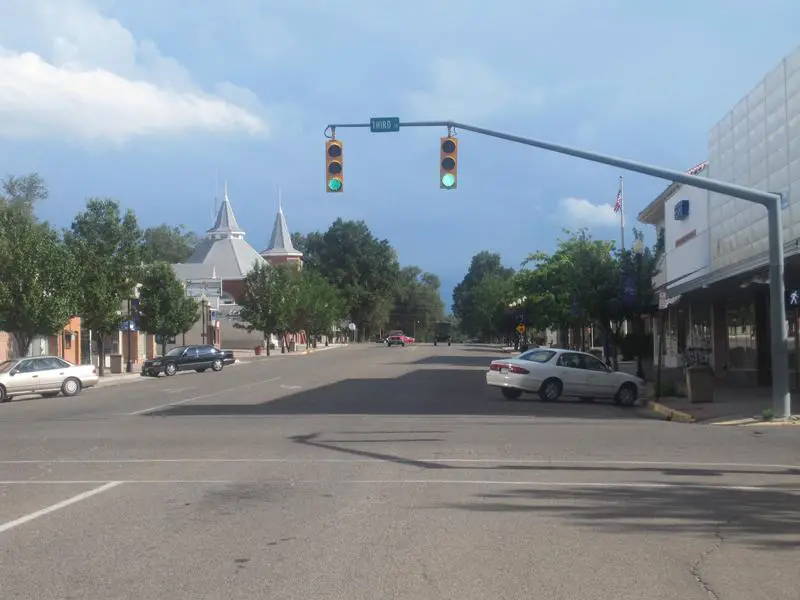 La Junta may not have any big cities around, but you'd be surprised how much great stuff there is to do here.
History buffs have Bent's Old Fort and the Koshare Indian Museum, while hikers can choose between Picket Wire Canyonlands and the exquisite Vogel Canyon.
Note that all of the above activities are pretty cheap, but that's just the start of your savings in La Junta. The median rent here is a crazy low 688, the second lowest anywhere in Colorado.
The median home price in La Junta is also the second lowest statewide, with a typical house selling for $91,400. The overall cost of living score in La Junta is 84, compared to the national average of 100 and Colorado's average of 110.
If you want a high quality of life for an unbeatable price, La Junta might just be your jam.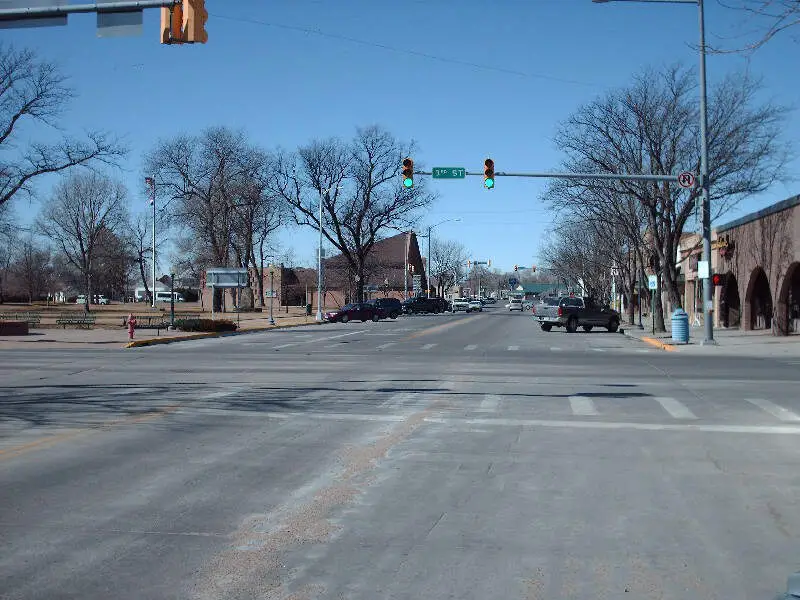 Source: Public domain
If your city has a Walmart Supercenter, you can bet you are living where it's affordable; and we might add, convenient.
This is only 'one' of the reasons our third most affordable city in Colorado, Sterling, has made the list. But not the only reason for this northeastern Colorado town to crush our snackability scale. Major employers like Northeastern Junior College, the RE-1 Valley School, Sykes computer software company, and the Sterling Correctional Facility help to keep Sterling's median household income competitive.
You truly are a 'Colorado Treasure,' Sterling.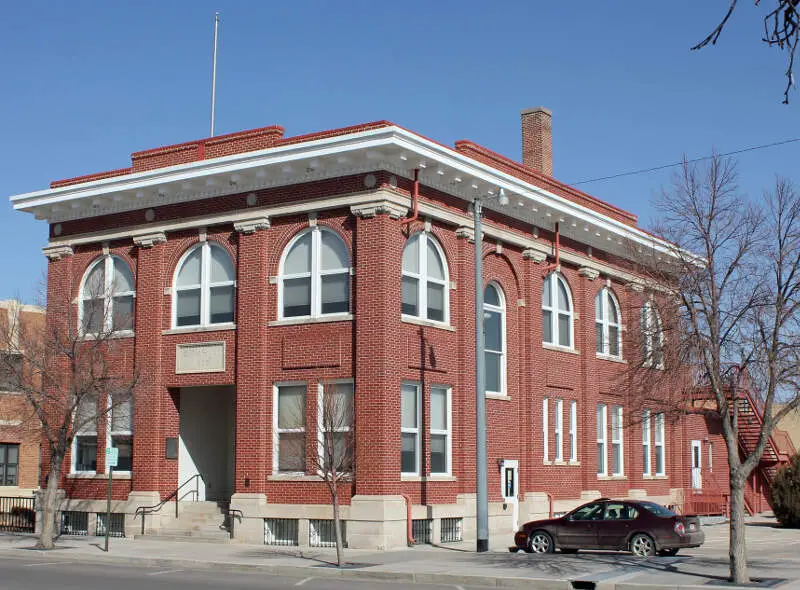 Where Colorado State HWY 52 meets Colorado State Hwy 76, is our fourth most affordable city in Colorado: Fort Morgan.
This little Colorado gem is sixth when it comes to home price to income ratio. We are not surprised considering they have such a strong agricultural economy with an emphasis on meatpacking. Not only is the job market strong in Fort Morgan, their public transportation is the real deal. Amtrak has a hub in this tiny city in northeast Colorado, ready to take you to any job interview and/or profitable business deal in style.
Now if farming and packing meat is not your thing, there's always a need for train conductors.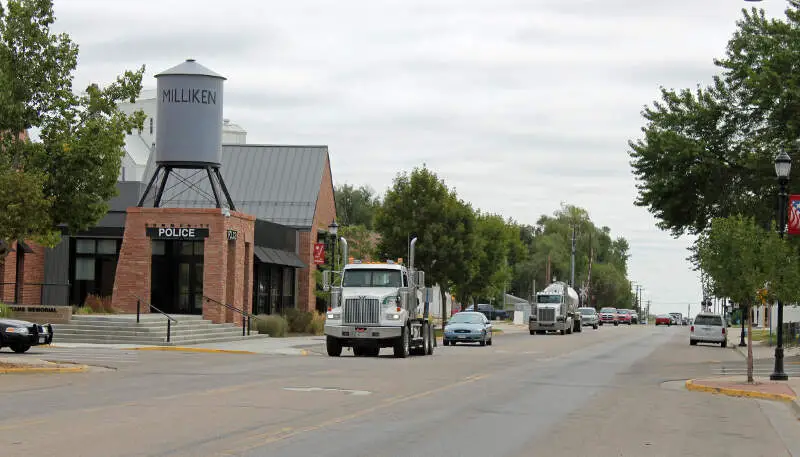 Just north of Denver, nestled between the Arapaho and Roosevelt National Forests and Pawnee National Grassland, is our fifth most affordable Colorado city, Millikin.
This 'Hub of Northern Colorado' is home to the greatest percentage of young folks concentrated into one city on our list. And if we've learned anything about Millenials, they know a good deal. The Millikin Millenials are working so hard, here, that they've catapulted this city to the 14th most affordable Colorado city for home to median income ratio. And if you're looking for a Millikin side hustle, we're thinking something in forestry might be doable, here.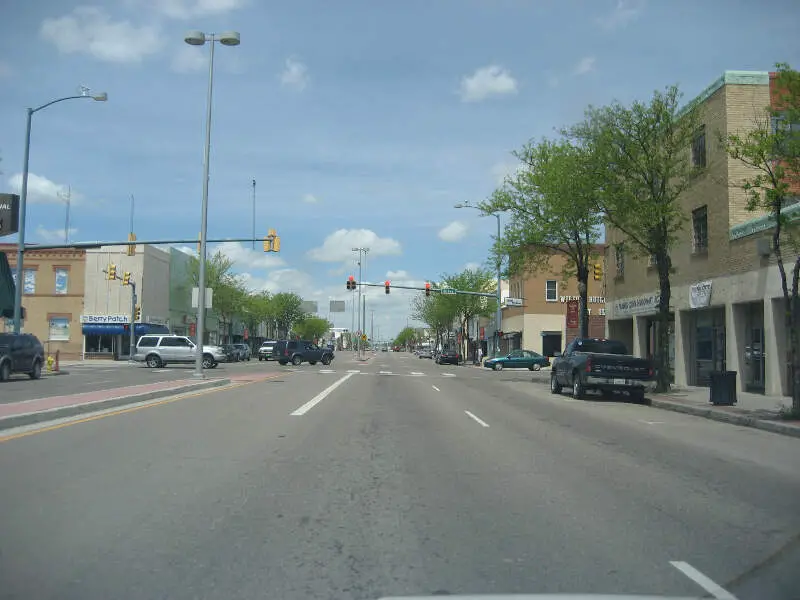 Source: Public domain
You don't have to live on ramen noodles and the McDonald's dollar menu to live in our sixth most affordable city in Colorado for 2021: Lamar. This city in Prowers County is our third most affordable city for home ownership in line with median income.
Once a city with an agricultural-based economy, this Colorado city has gravitated towards the traditional with most jobs, now, in the trucking industry, medical profession, and fast food. But if you're looking for a little moonlighting cash, we suggest mountain bike mechanic. We hear they're in high demand in the southwestern corner of this Rocky Mountain mecca.

Eaton already scored high on our list of the best Fort Collins suburbs, so finding out it's also affordable is like winning the lottery.
What's great about Eaton is you have all the big city amenities to your west and south, but you still have places like the Pawnee National Grasslands, where you can go horseback riding or off-roading.
The median income in Eaton is above average at $80,997, and your typical rental goes for a measly $1,077. The cost of living in Eaton is below the Colorado average and, as a bonus, the crime rate is also about 75% lower than the statewide average.
As of this moment, the median home value in Eaton is $286,200, but property values have been jumping by double-digit percentages in the past few years.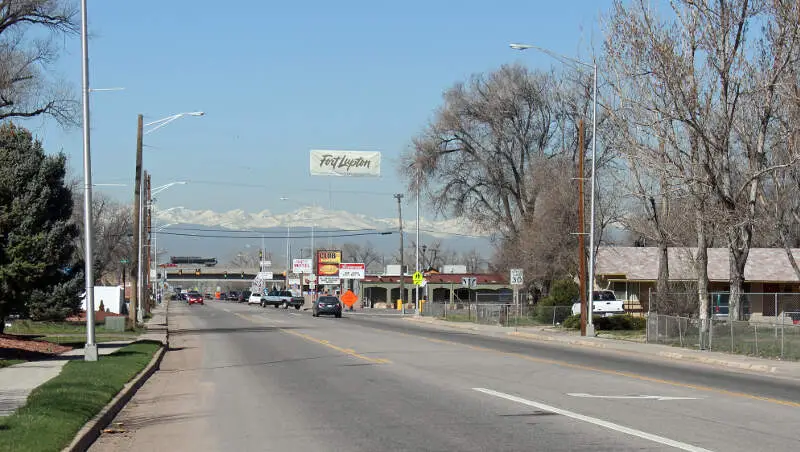 Fort Lupton is one of the coolest Denver-burbs; but more importantly, it's our eighth most affordable city to buy a home in Colorado for 2021. Fort Lupton's overall HomeSnacks snackability was an 8/10! Not surprising considering their employment status and degree of education both scored off the charts. Busy people = less naughty people. And busy people don't have time to waste their money on nonsense. Fort Lupton is currently super affordable, they have been affordable, and they will continue to be affordable. Heck, their town motto is "Where Tradition Builds the Future".
Did we mention they have a Motel 6? nothing says affordable like a Motel 6. We just hope they'll leave the light on…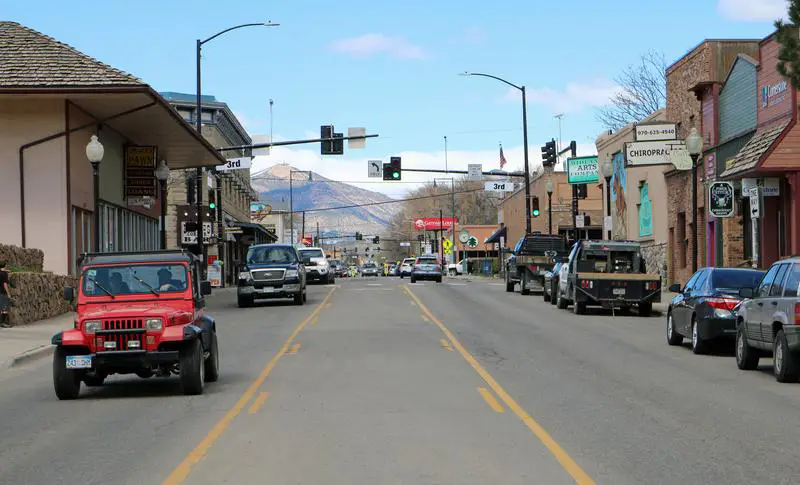 Located just north of I-70 and the Colorado River in the western part of the state, Rifle is the ninth most affordable place to call home in Colorado. Rifle's median rent of $984/month is less than half of the statewide average. With residents earning a median income of $66,319, Rifle has a very impressive rent to income ratio. The median home price is $246,300, giving Rifle the 19th best home price to income ratio in the state.
Thrill-seekers will be happy with all the rock-climbing options at Rifle Mountain Park, while the more relaxation-inclined people can spend a day chilling at Rifle Falls without opening their wallets once.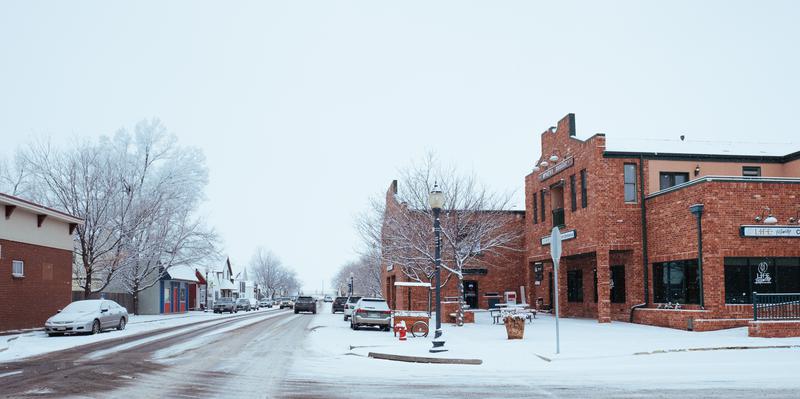 Frederick is a bit of a show off as far as places go — it's landed on our lists of the safest and best places for families in Colorado, so look out for this premier Denver suburb.
The fact that Frederick is also super affordable could be why it's also among fastest growing places in Colorado, as people figure out that you can get a good life for a sweet deal here.
Really, your hardest decision in Frederick is whether to start the night at Mountain Cowboy or Mirror Image Brewing Co.. Frederick's also got you covered with natural beauty — the Flatirons of Boulder are just 30 miles down the road.
Frederick's median home price is $363,200, but the median household also brings in $105,827 each year, so it evens out. Overall, the cost of living in Frederick is right on par with the rest of the state, but with all the other great things Frederick has going for it, definitely don't overlook this affordable spot.
How We Determined The Most Affordable Places To Live In The Centennial State For 2021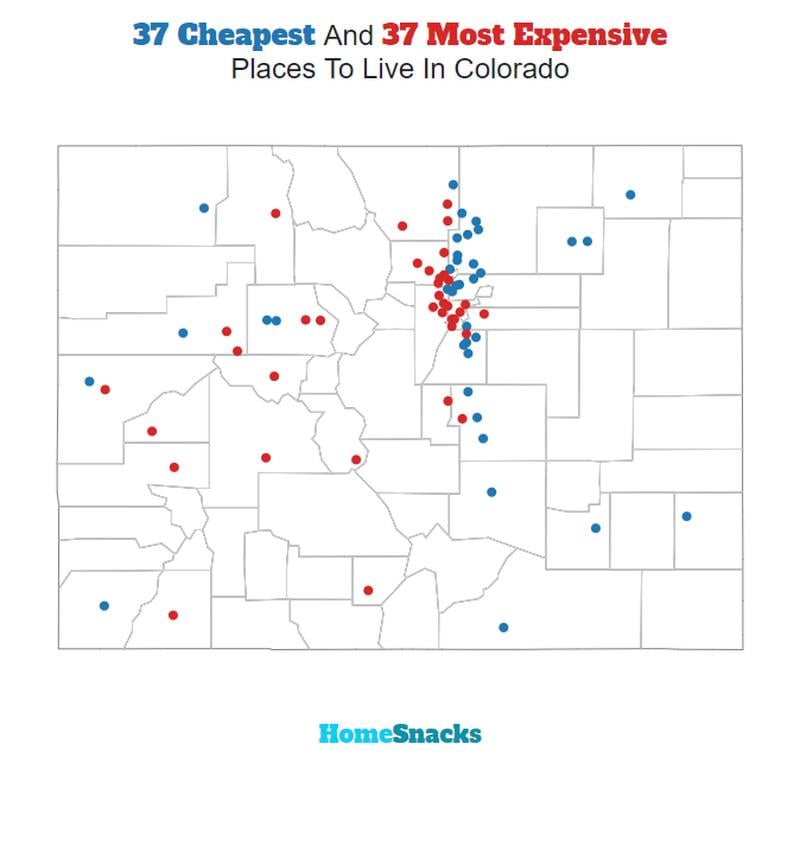 The two most important things to think about when it comes to being able to afford if you can live comes down to:
How much do money do I make?
How much do I have spend to live there?
You need to understand your costs in the context of how much money you make.
For example, if the median household earns $100,000 and spends $40,000 on housing it's actually cheaper to live there than a place with a median income of $50,000 and housing costs of $21,000. You might spend more on housing, but you have more money overall to play with.
With that example in mind, we derived several statistics from the latest Census American Community Survey 2015-2019 around incomes and costs. They are:
Median Home Price / Median Income (lower is better)
Median Income / Median Rent (Higher is better)
Median Home Price
We added simply median home price because high home prices generally correlate with higher expenses for all costs related to homes (heating, electricity, etc).
You can then compare these metrics in each of the places in Colorado to figure out which is the least expensive.
What you are left with is a "Cost of Living Index" by taking the average rank of each of these metrics for each city.
So we used that cost of living index in order to rank all of the 78 places in Colorado that have more than 5,000 people.
The place with the lowest cost of living in Colorado according to the data is Craig. You can download the data here.

There You Have It Mr. Or Mrs. Colorado Cheapskate
If you're looking at the cost of living numbers in Colorado, this is an accurate list of the most affordable places to live in Colorado for 2021.
Here's a look at the most expensive cities in Colorado according to the data:
Boulder
Vail
Aspen
For more Colorado reading, check out:
The Most Affordable Places To Live In Colorado
Editor's Note: We updated this article for 2021. This is our seventh time ranking the cheapest places to live in Colorado.