You are just one minute away from learning where Colorado's richest places are located.
Now that you're here, HomeSnacks is super happy to tell you where the richest places are located in Colorado for 2023; but first, we think that you should take a look at how we identified The Centennial State's cream of the crop.
Folks, the competition out of the gate was fierce to say the least. There are a lot of wealthy people in Colorado and a lot of wealthy places that placate to the state's one percent. So, we had to break it down by giving every place with 5,000 residents a Wealth Score: we ended up with 78 Colorado cities that anyone with some cash in their pocket would be lucky to call home. And, yes, you're going to need a fat bank account if you think you're going to live in one of Colorado's richest places.
But, we're here to tell you that you're not going to have to grow or sell marijuana to live in one of the state's richest places to be happy, wealthy, and livin' the Colorado dream. The median income in most of the top ten is close to $89,625/year, and the jobs that are paying the highest in this state are in healthcare and engineering. That's right, if you want to live like Colorado royalty, go get one of those jobs and find yourself a favorite place from our list below; but don't wait too long, because Colorado is one of the fastest growing states in the country.
Want to know more? We suggest that you crank some John Denver, grab a quiet spot next to the Colorado River in Grand Junction, and read on.
Here are the 10 richest places in Colorado for 2023:
Now, if you guessed that Aspen and Vail made Colorado's richest list because this is where the rich and famous like to play, guess again. Actually, many of the state's richest places are located in the greater Denver area.
So, where is Colorado's number one richest place to live? According to the latest data, that would be Breckenridge.
To see the other cities that made Colorado's top ten richest places, take a look below. And if you have some time on your hands, check out the state's worst places…it will REALLY put things in perspective.
Rich people not your cup of tea? Feel free to check out some more reading about Colorado:
The 10 Richest Cities In Colorado For 2023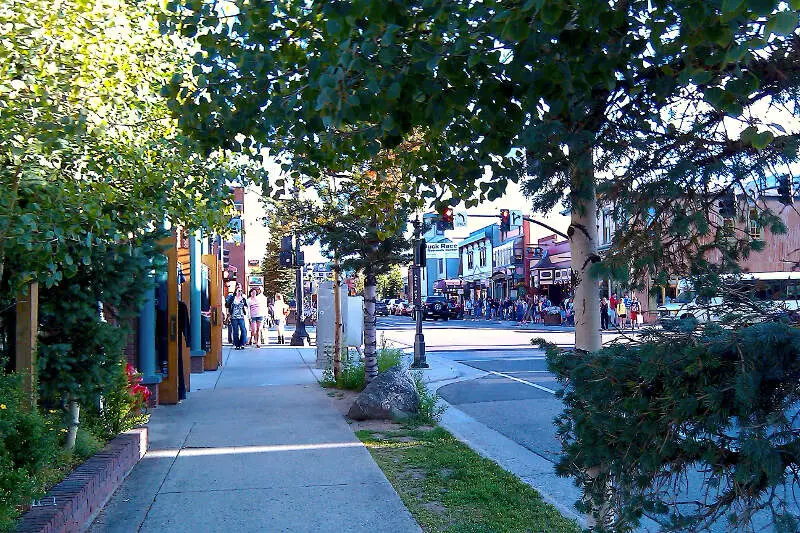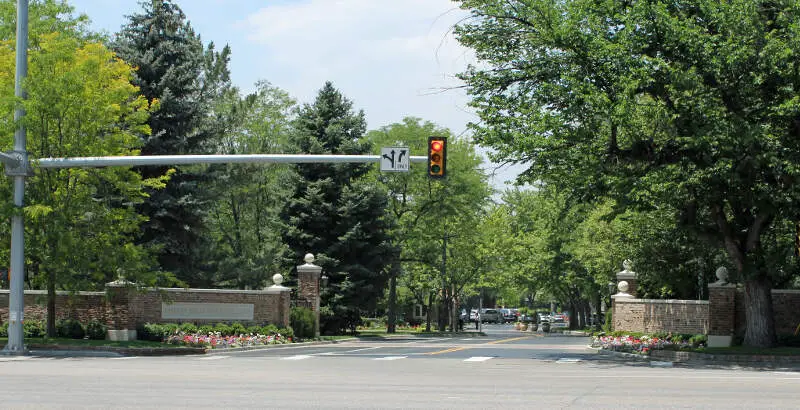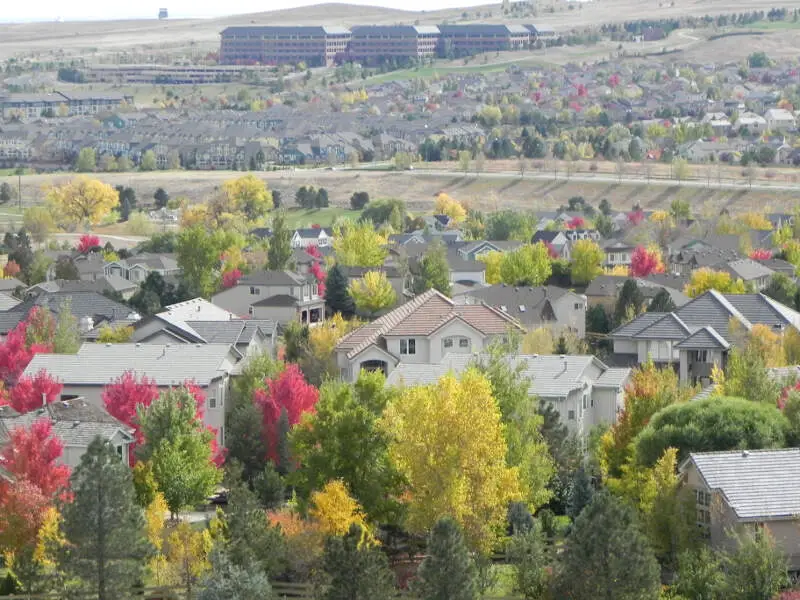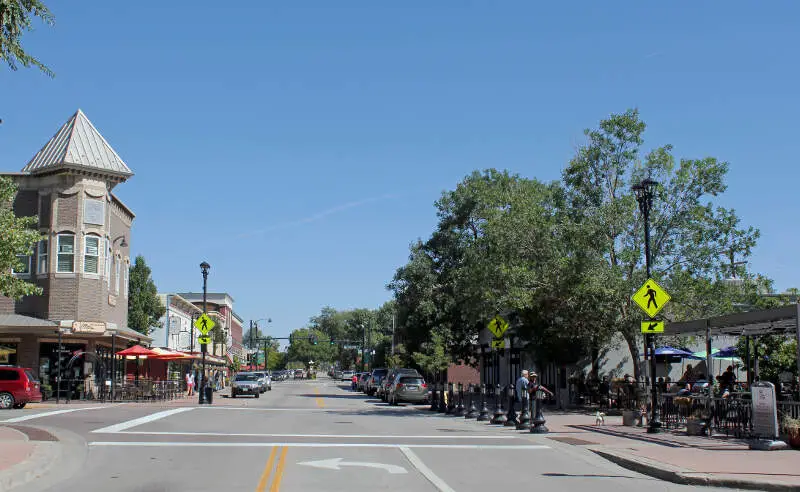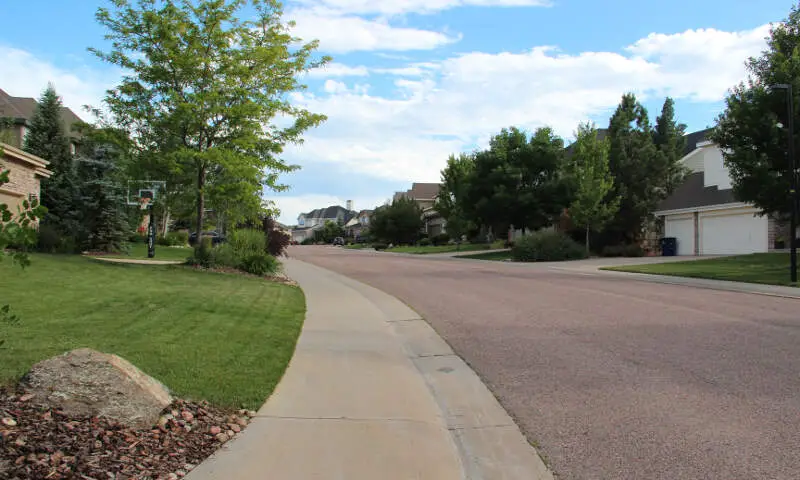 Source: Public domain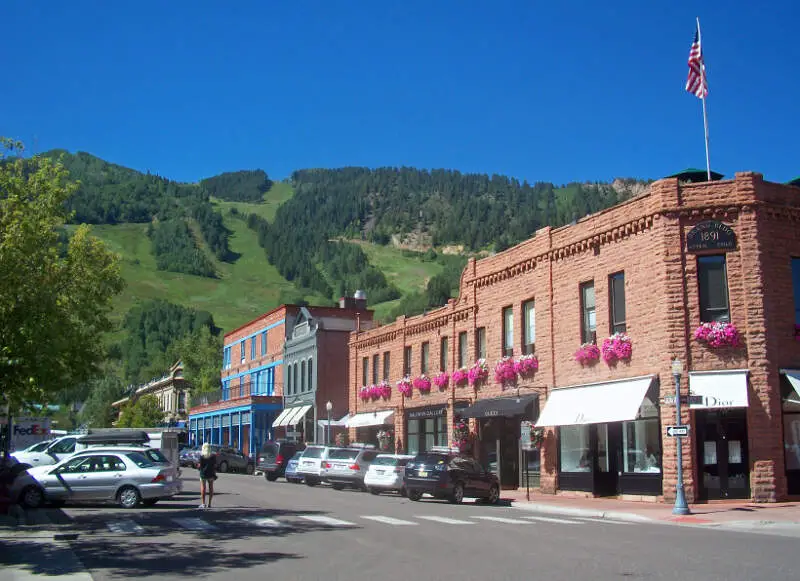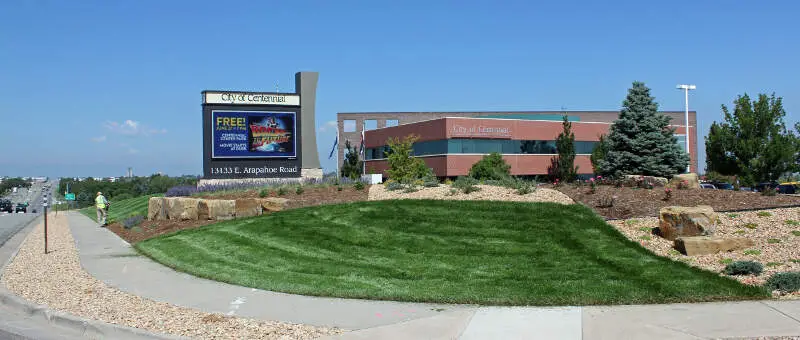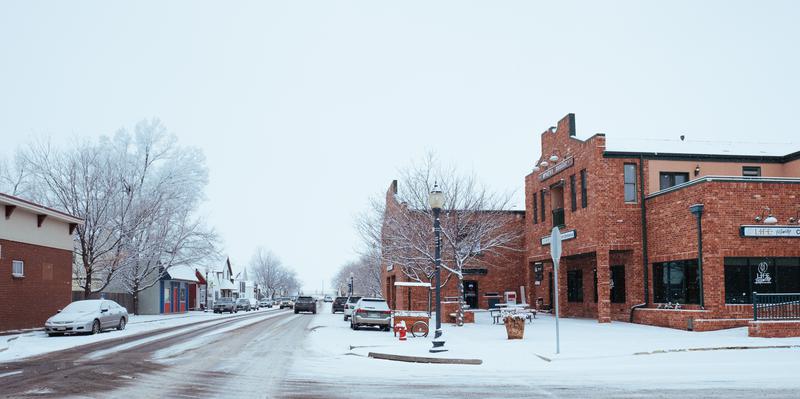 Methodology: How We Determined The Richest Places In Colorado For 2023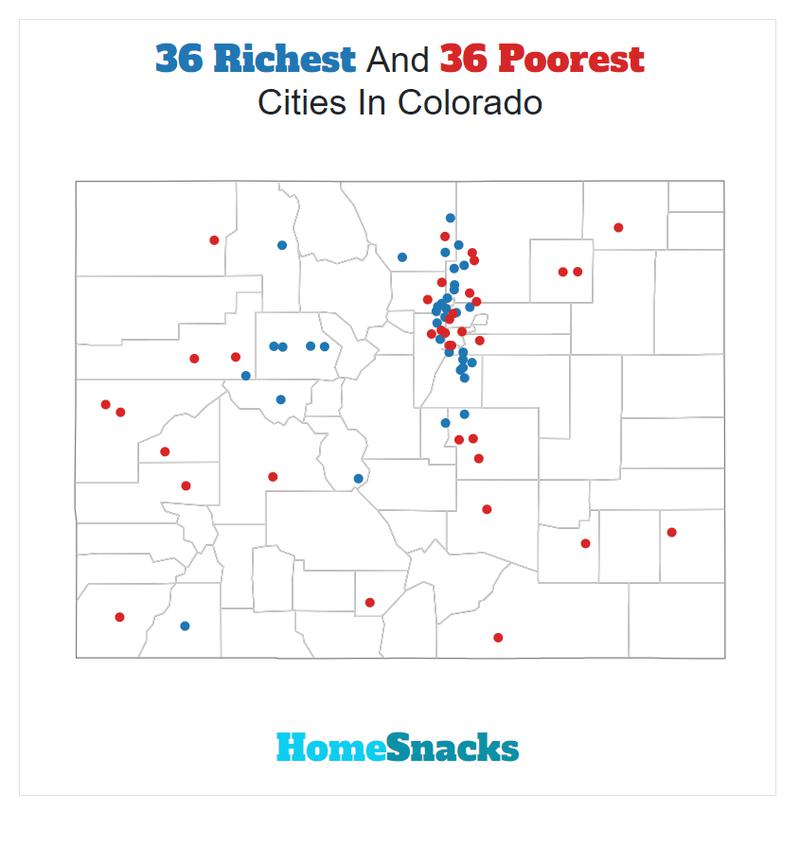 The first thing that comes to most people's minds when they think about determining the richest places is to simply identify personal incomes. After all, rich people have really high salaries.
However, we don't believe that one statistic wholly encompasses what it means to be one of the "richest places". So we looked at this set of criteria from the newly released 2017-2021 American Community Survey:
Poverty Level
Median Household Income
Unemployment Rate
Median household income is the most digestible way to understand how rich a place really is. The unemployment rate tries to capture the prospects for more people to become rich. If more people are employed, the richer the future looks.
After we collected the data for all 78 places with more than 5,000 people in Colorado, we ranked each place from 1 to 78 for each of the criteria, with 1 being the richest.
We then averaged all the rankings for a place into a "Rich Score" with the place having the lowest overall Rich Score, Breckenridge, crowned the "Richest City In Colorado For 2023". You can download the data here.
You can learn more about the top ten below or skip to the end to see the rankings for all 78 places.

Summary: The Wealthiest Places In Colorado For 2023
Like we said earlier, when we set out to identify the richest places in Colorado, we weren't sure what we'd encounter, but it ended up being some of the best places to live in Colorado.
When you look at the data, the cities and places mentioned above meet the criteria for being at the very top of the income ladder for everyone that lives there.
If you're curious enough, here are the poorest cities in Colorado, according to data:
Poorest: Trinidad
2nd Poorest: Alamosa
3rd Poorest: Pueblo
For more Colorado reading, check out:
Detailed List Of The Richest Cities In Colorado
Editor's Note: Data has been updated for 2023. This is our tenth time ranking the richest cities in Colorado.